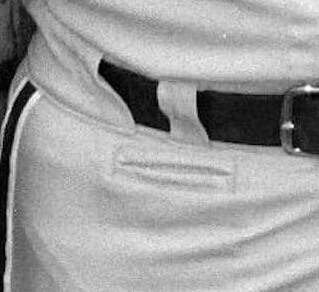 Our story so far: In 2019, I wrote a blog entry about how Casey Stengel had a little pocket added to his uniform pants when he managed the Yankees and Mets in the 1950s and '60s. I thought that was a Stengel-specific thing until two weeks ago, when I learned that Expos coach Duke Snider had the same type of pocket added to his pants in the 1970s. That in turn led to the discovery a few days later that several other Expos coaches and managers had also worn the pocket, including Gene Mauch, who also wore the pocket while managing several other teams from the 1960s through the 1980s.
Today I'm here to tell you that the floodgates have opened. A bunch of Uni Watch readers, apparently as obsessed with this topic as I am, have found a bunch of additional pocket-clad coaches and managers from the 1960s and '70s, making it pretty clear that this uniform element was fairly common among skippers and coaches during that period. The list of new discoveries includes some fairly big names and also includes several figures from my favorite team, yet I somehow missed the boat on this uni detail until now.
Here are the new additions to the front-pocketed pantheon, listed alphabetically by surname, with photographic evidence for each one. In some cases, I had to use watermarked photos because that's all that was available; in other cases, the pocket is a little hard to see, so I've supplemented the initial photo with a close-up; and in almost all cases, you can click to enlarge.
Luke Appling
Appling wore the pocket while coaching for the Kansas City A's in the 1960s. In the second photo that follows, you can see that he had a stopwatch strap tied to his belt loop, with the watch in pocket: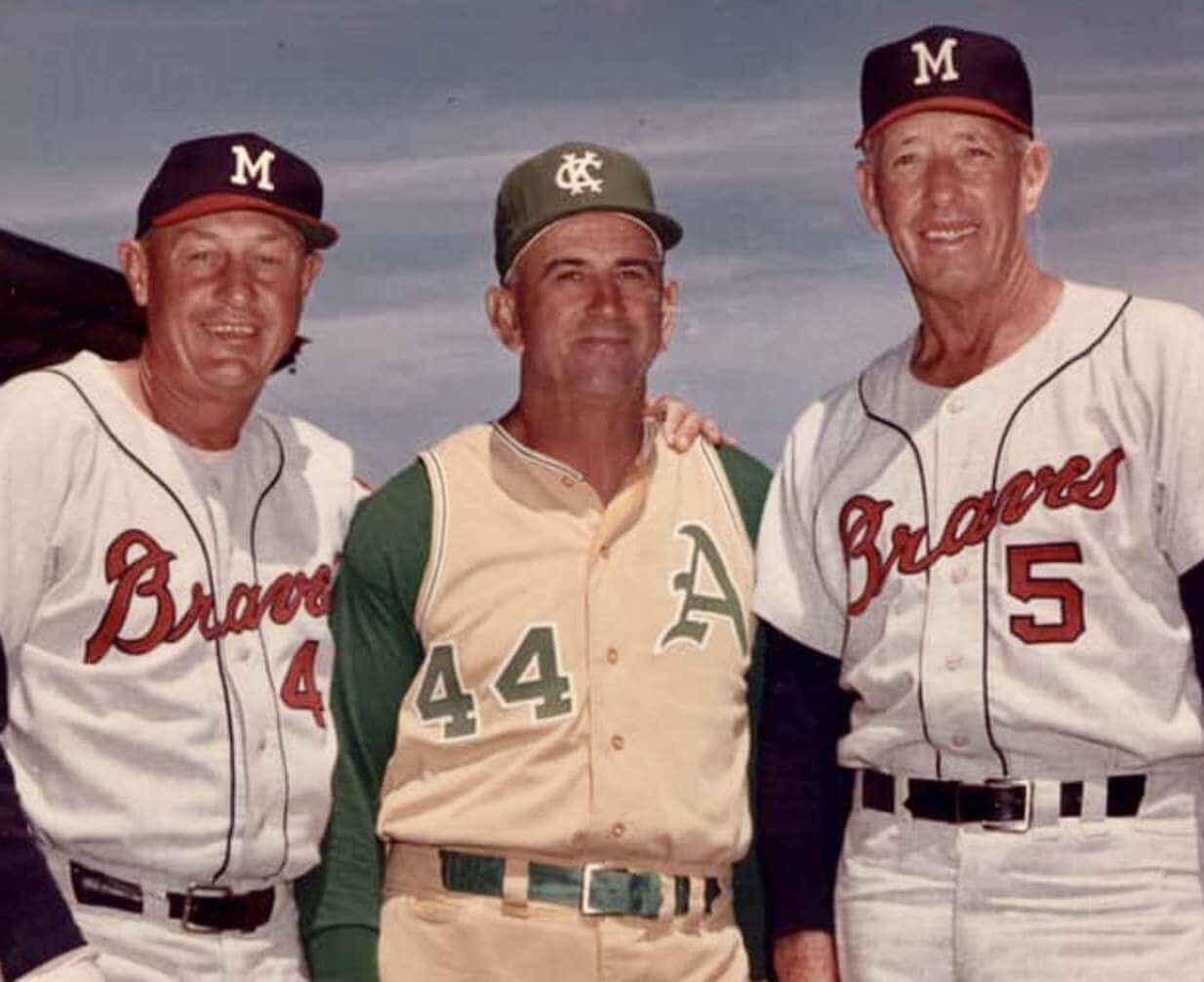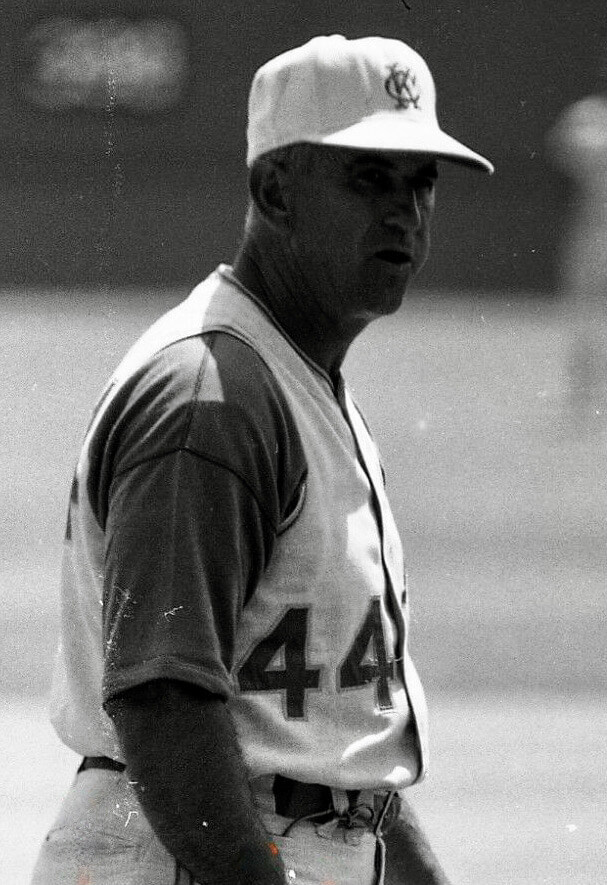 Yogi Berra
Yogi wore the pocket while coaching and managing for the Mets in 1960s and '70s, and while managing the Yankees in the 1980s: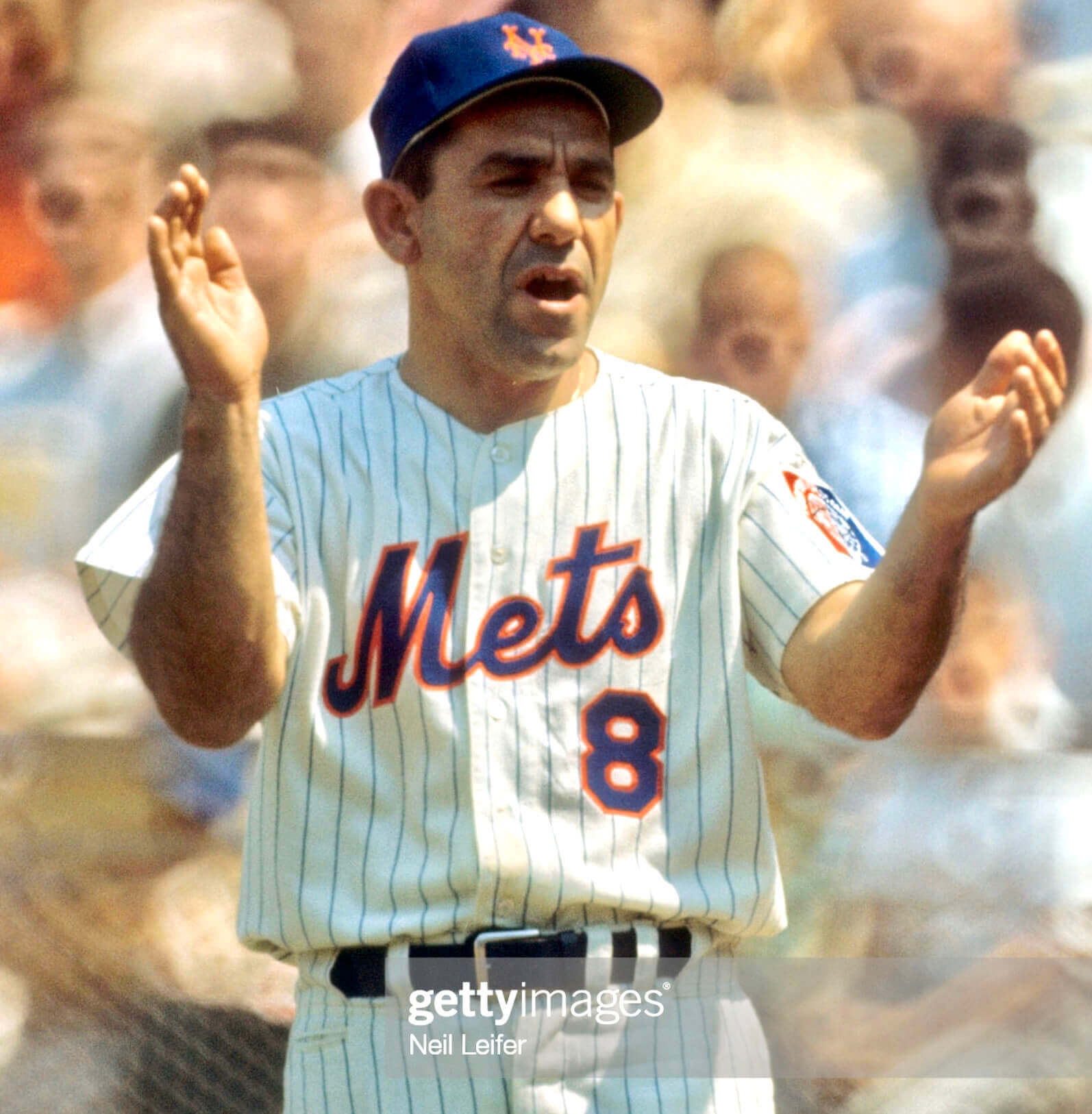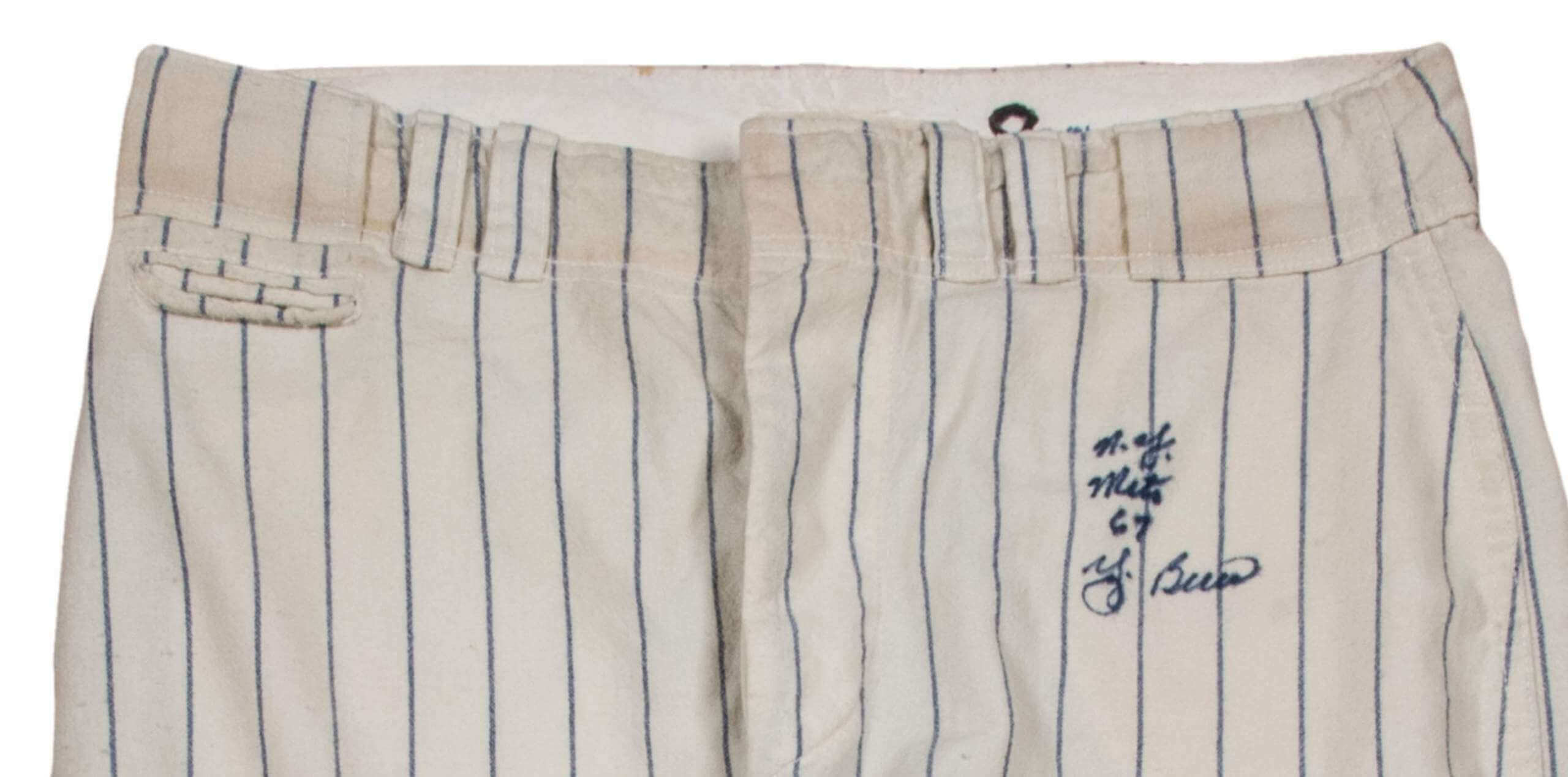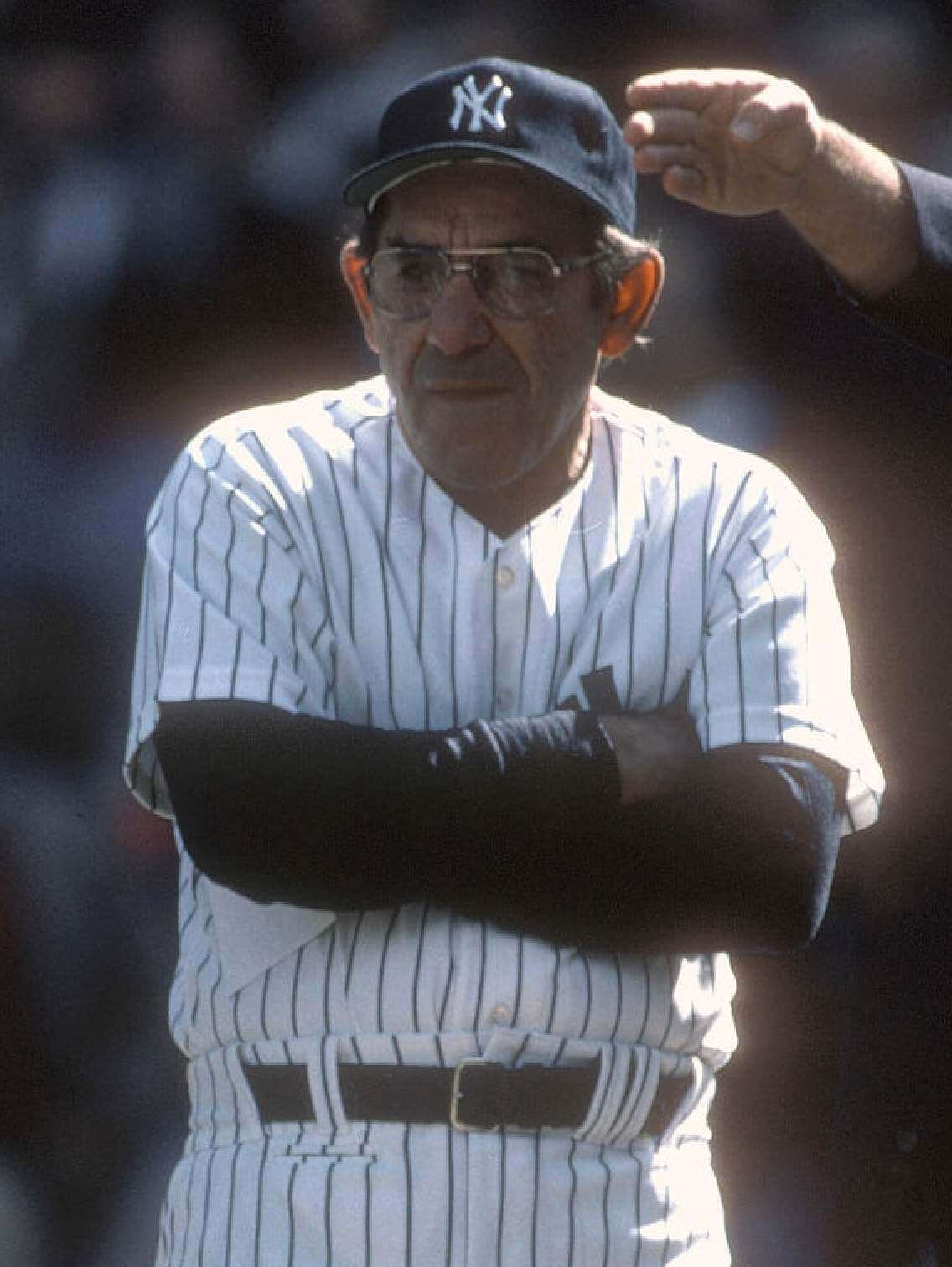 In this next shot, you can see that Berra was doing the stopwatch thing, just like Appling: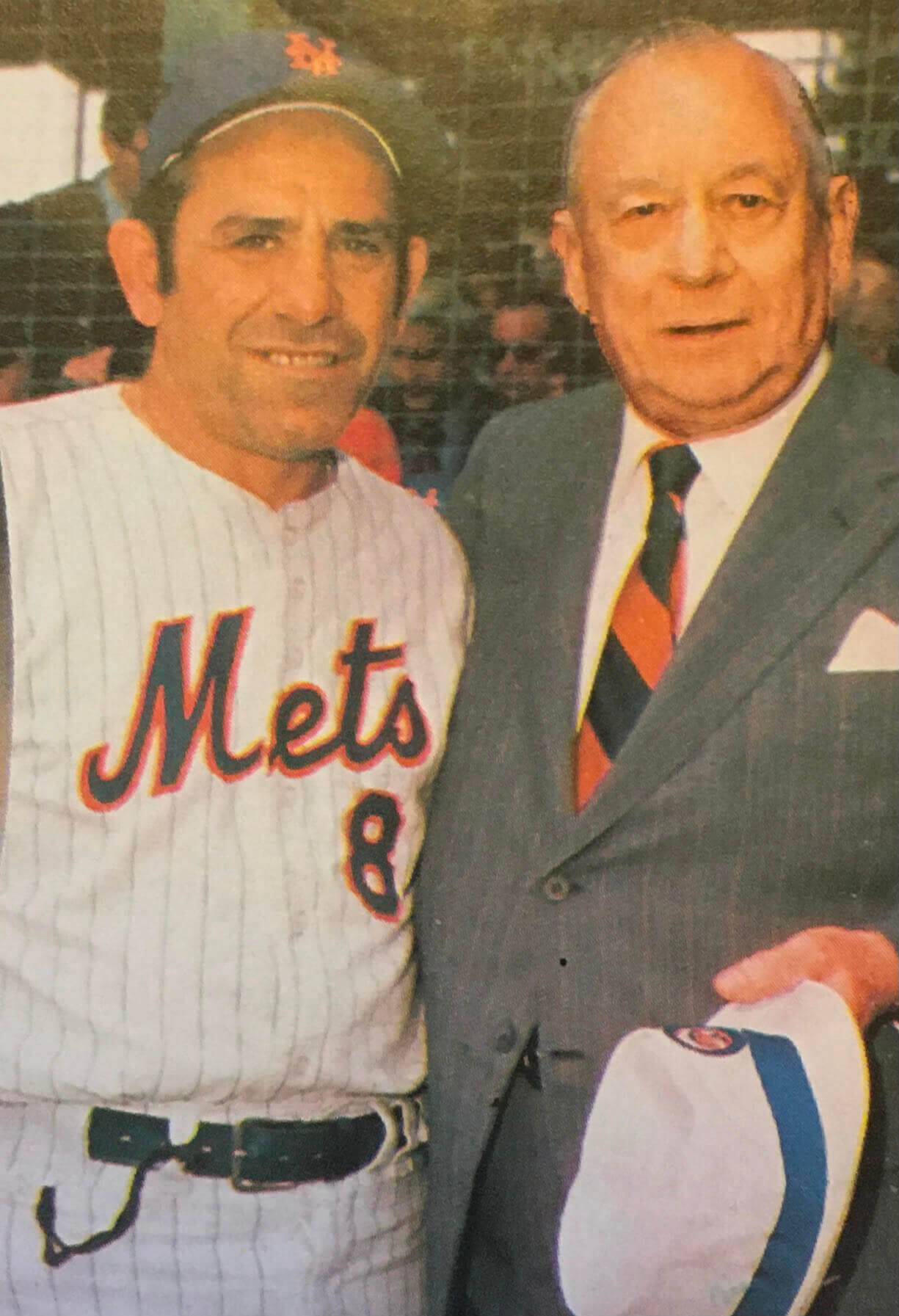 Billy DeMars
DeMars coached for the Phillies for 13 years and wore the pocket for at least part of that time: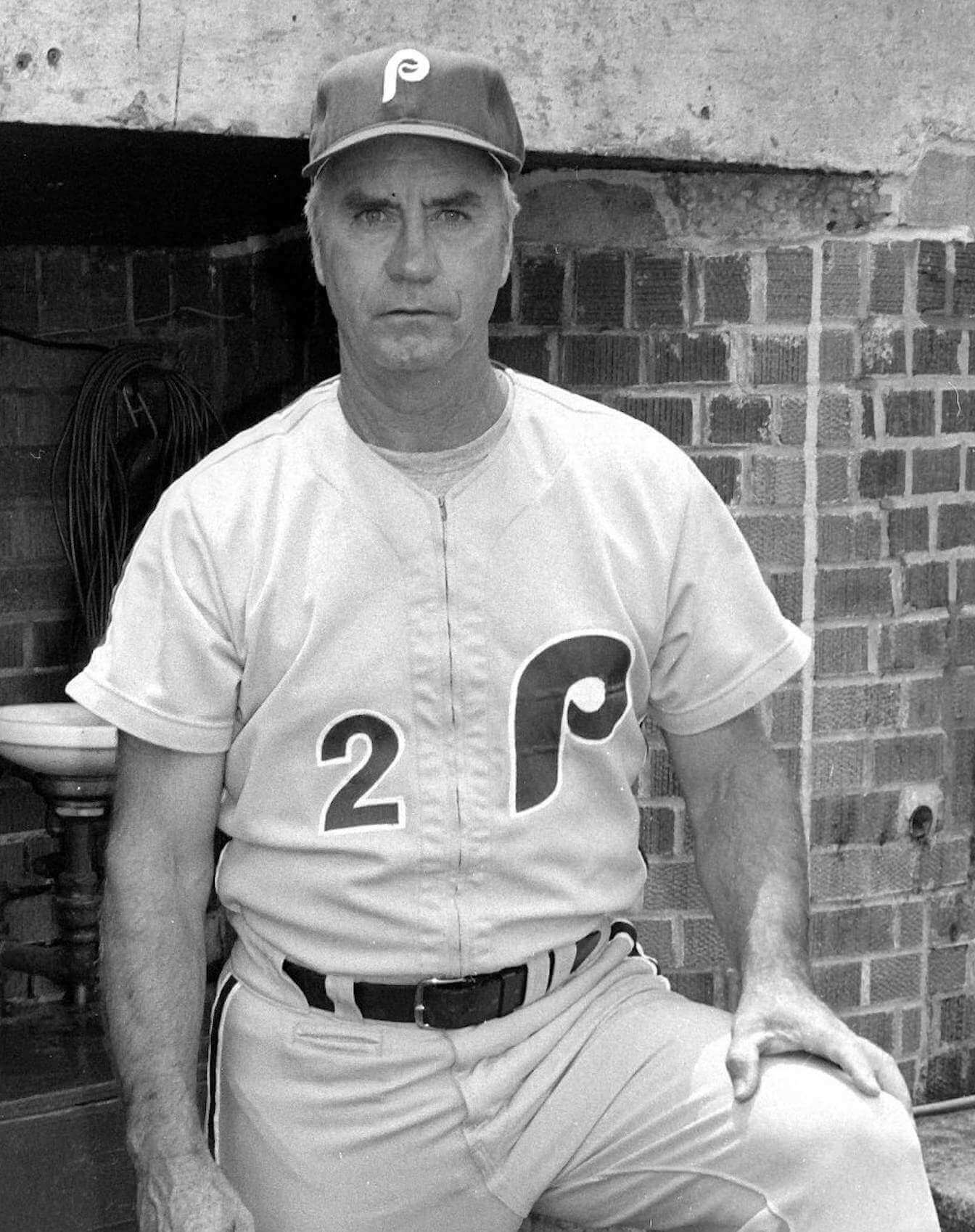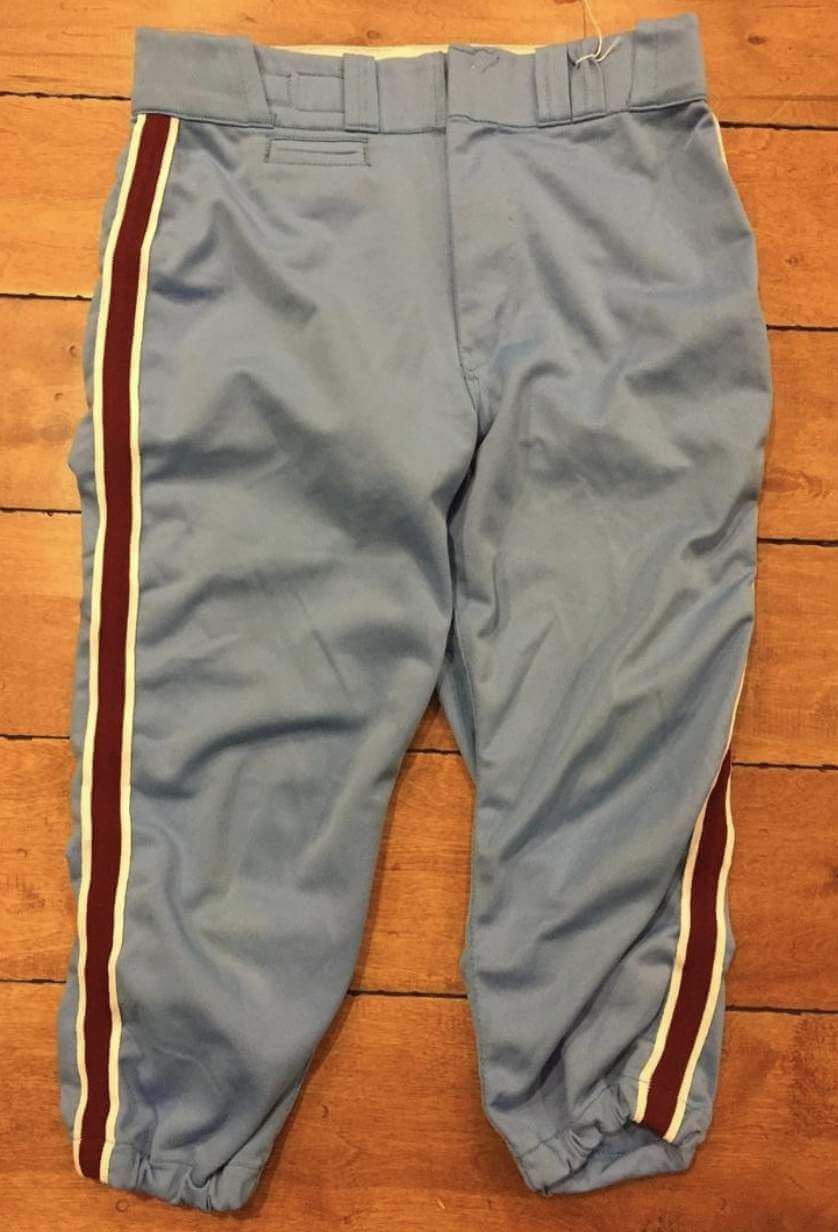 DeMars also coached for the Expos (!) and Reds in the 1980s, but I haven't been able to find any good photos of his pants from that part of his career.
Gil Hodges and Rube Walker
Hodges managed the Senators before being traded to the Mets (one of the rare times a manager has been traded), and he took pitching coach Walker with him. Here they are while still with the Senators in the mid-1960s, both wearing the pocket: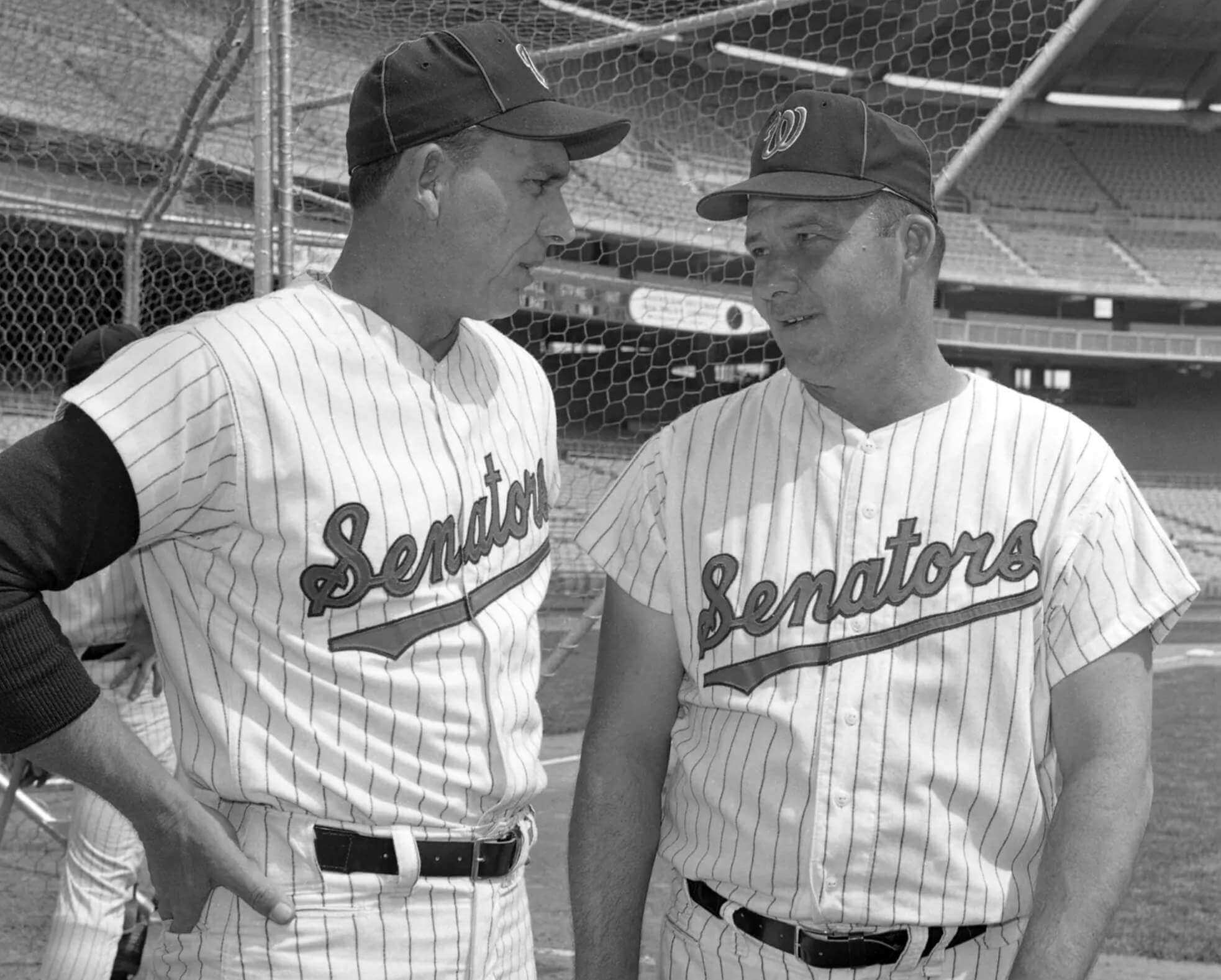 Hodges brought the pocket with him to the Mets. In this next photo, the pocket is a little harder to see because it's closer to his hip, but it's there:
Embed from Getty Images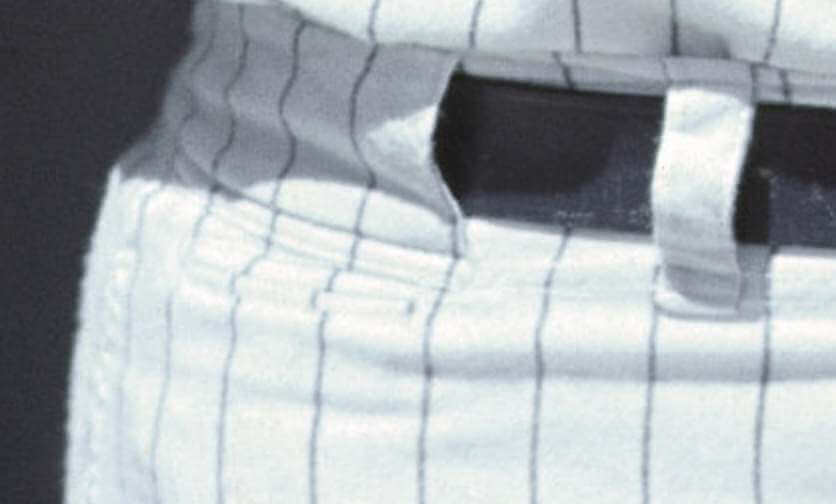 You can also see the pocket in this pair of game-used Hodges pants from 1970:
As for Walker, he also brought the pocket with him to the Mets. Here he is doing the stopwatch thing: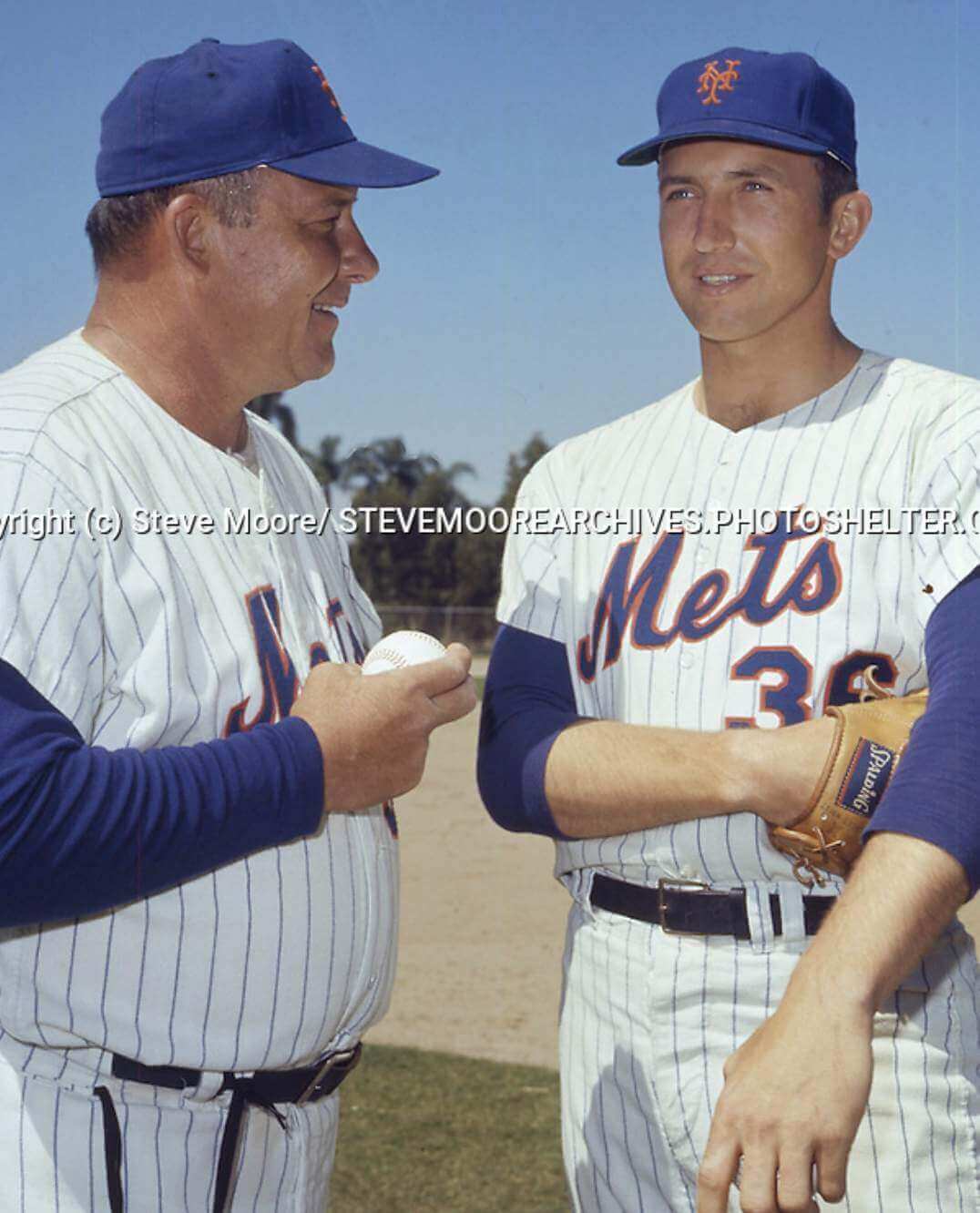 Billy Martin
Martin managed a slew of MLB teams and wore the pocket for at least four of them — the Twins, Tigers, Yankees, and Rangers. Let's start with the Twins: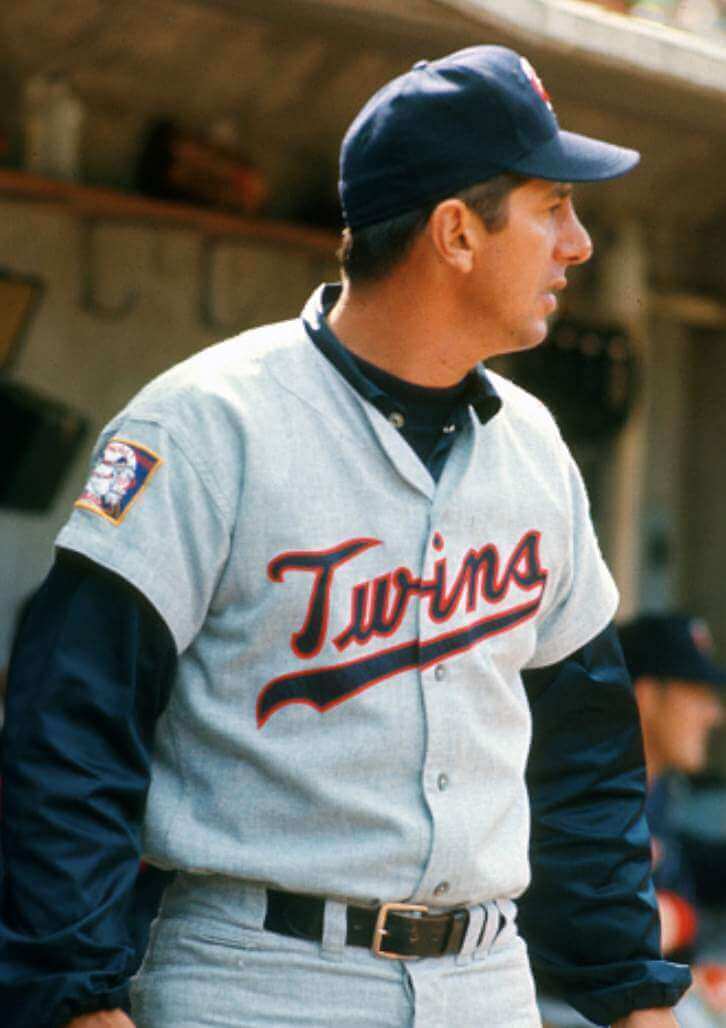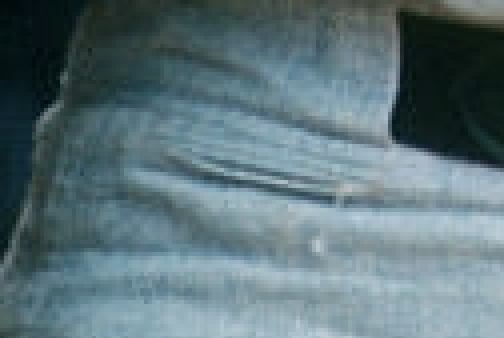 Now the Tigers (belted and sansabelt):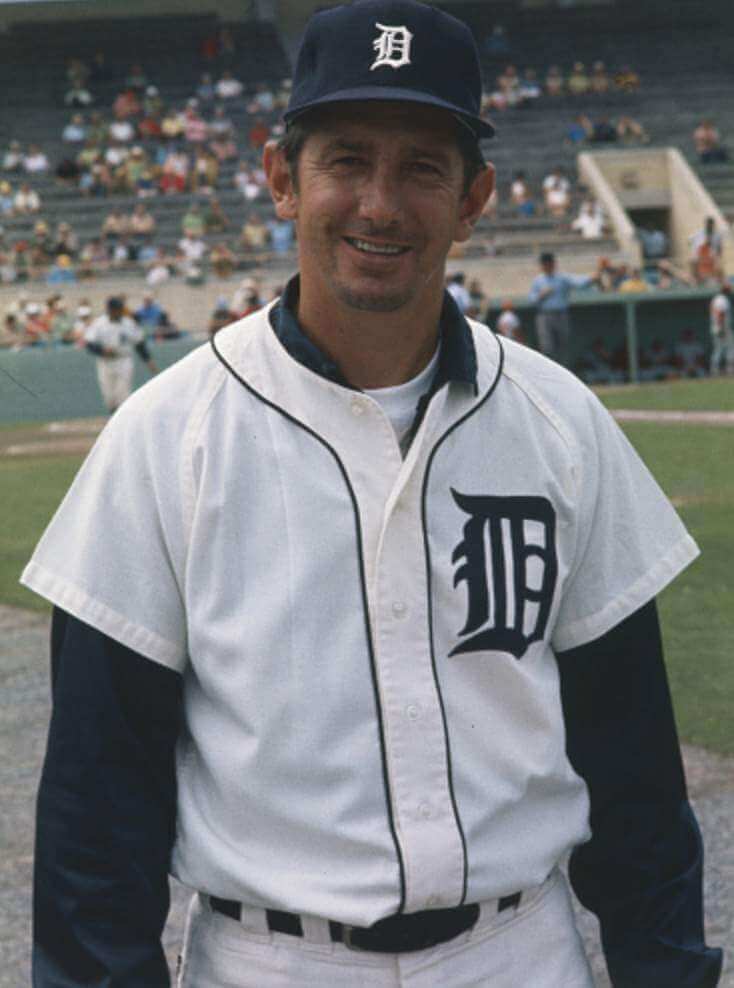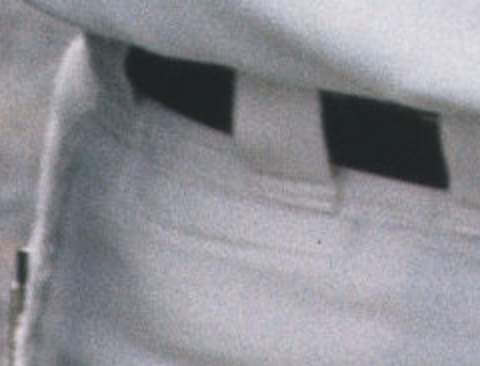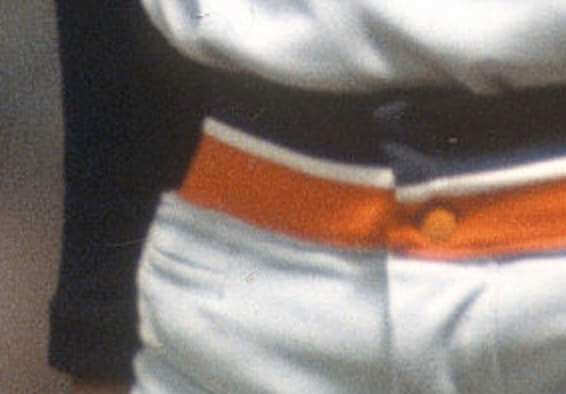 Next up are the Yankees: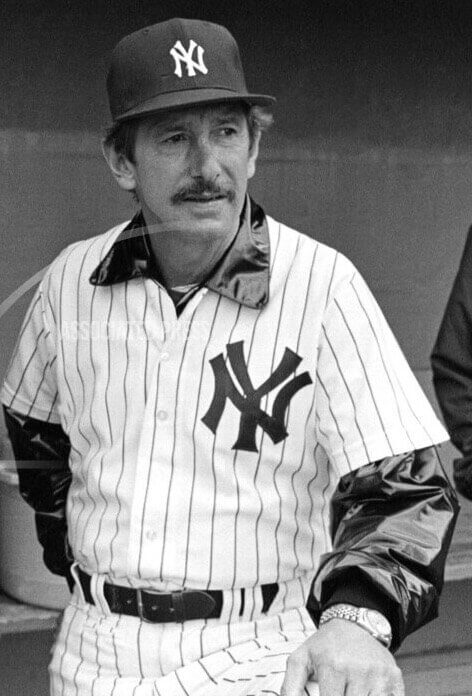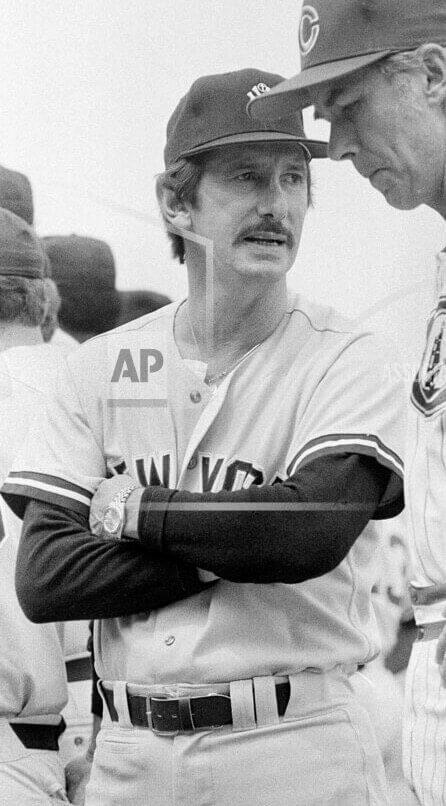 And now the Rangers: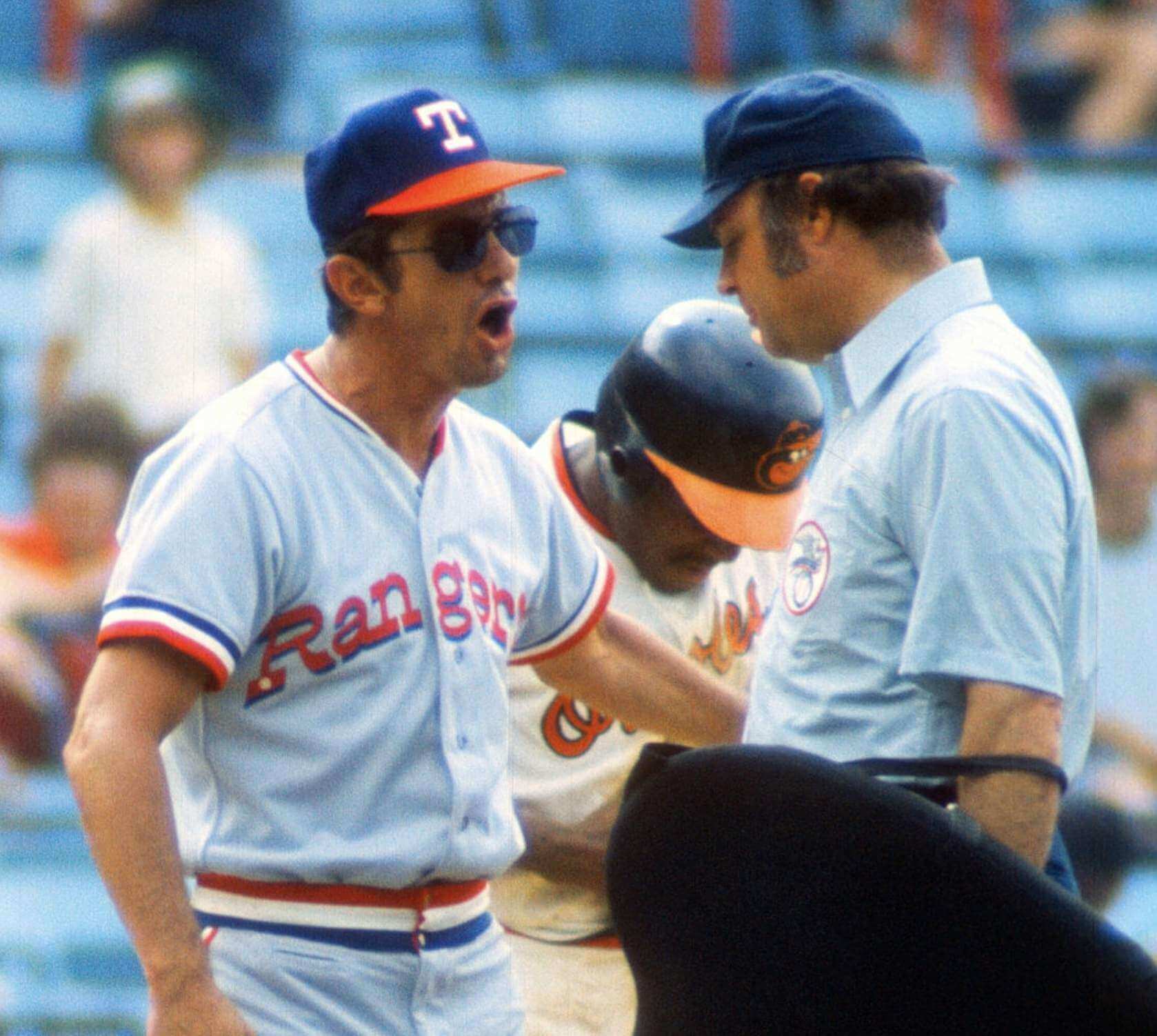 Martin also managed the A's, but I couldn't find any evidence of him wearing the pocket with them. (That was confirmed by longtime A's equipment manager Steve Vucinich, who said the only request he ever had for a front pocket came in 1976 from first base coach Al Monchak, who liked to keep a pen in the pocket.)
Sam Mele
Mele managed the Twins to the American League pennant in 1965 and wore the pocket while doing so: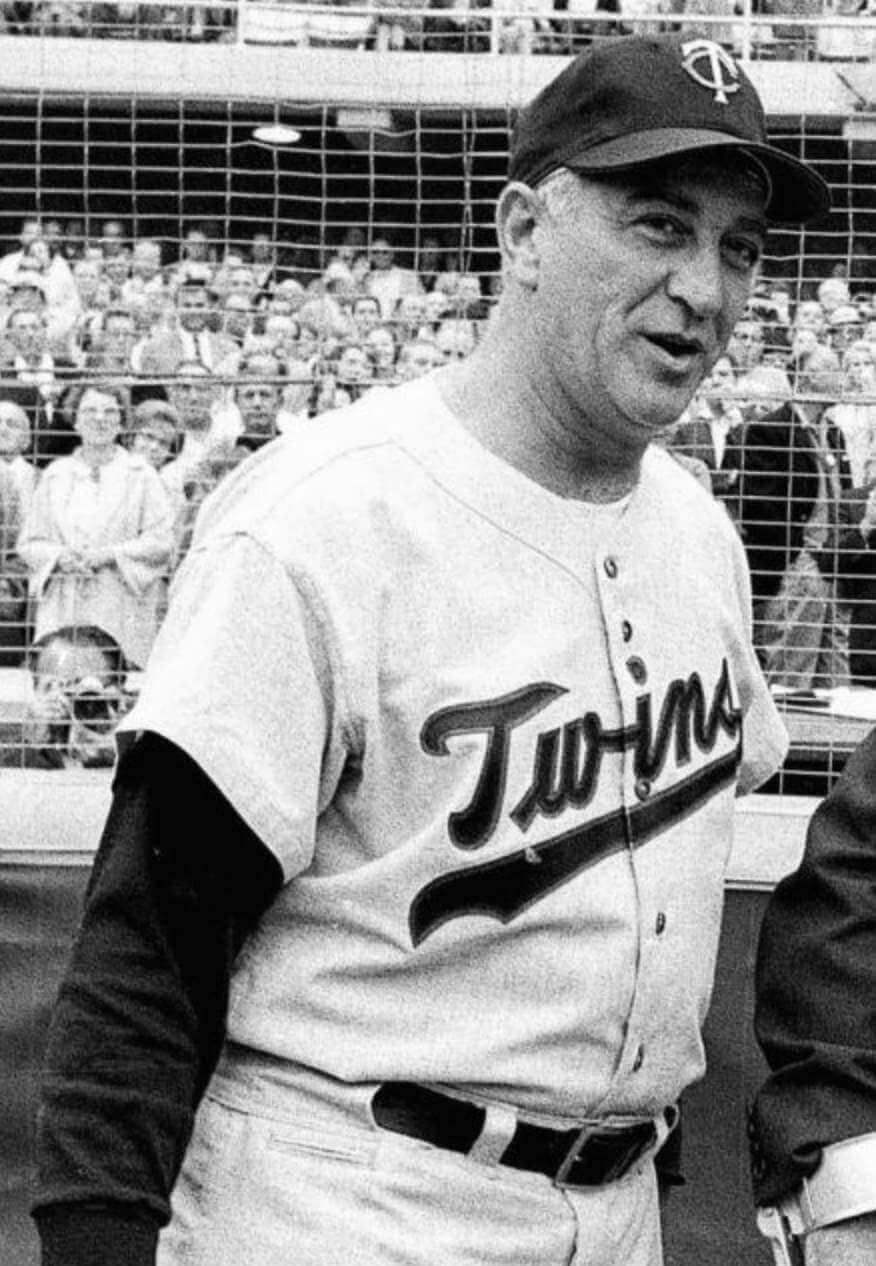 Joe Nossek
Nossek coached for a bunch of teams from 1973 through 2003. The only pants-inclusive photo of him that I could find from that period is this 1976 shot of him in a Twins uni — with the pocket: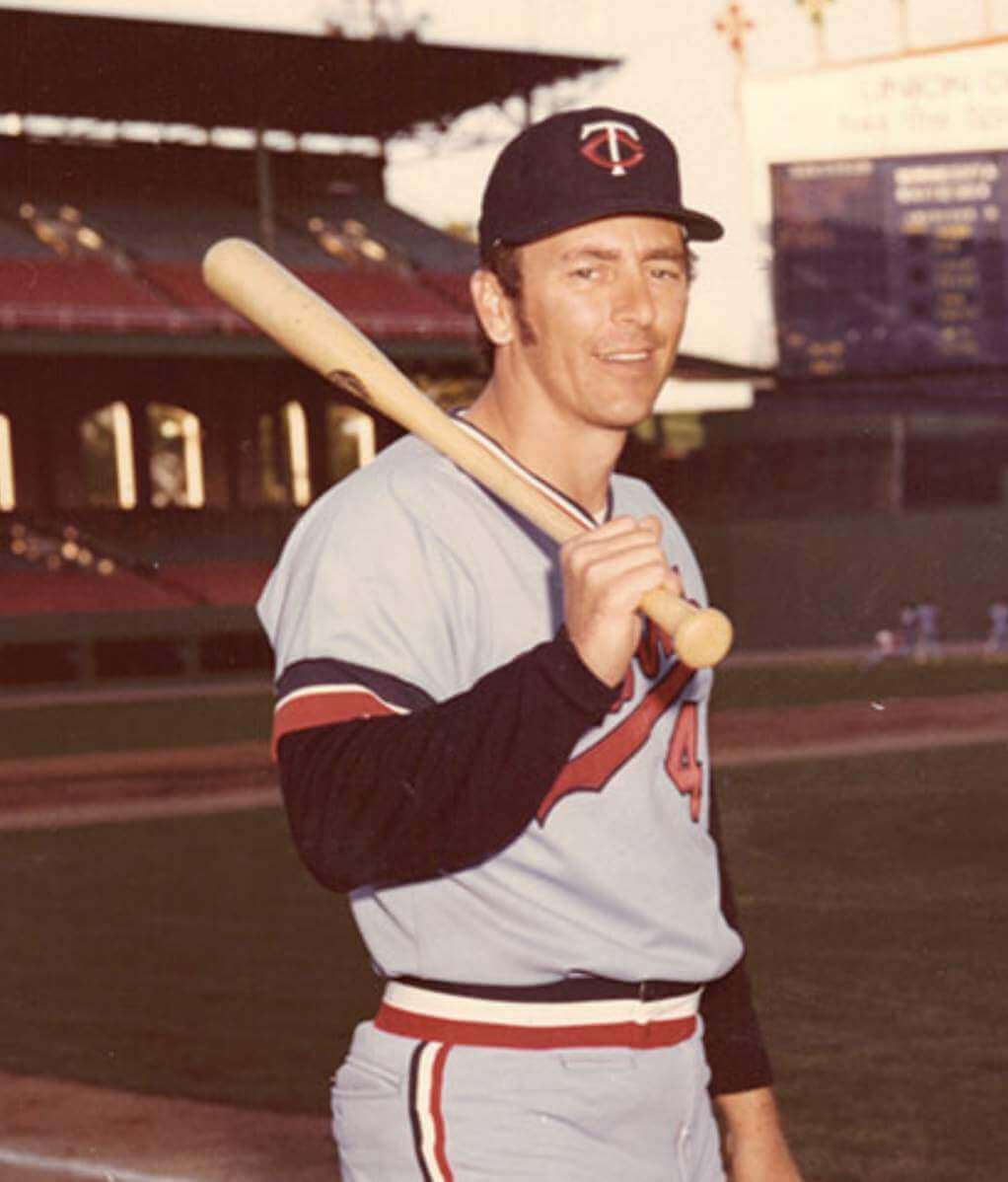 Mayo Smith
Smith managed the Tigers to the 1968 World Series championship, all while wearing the pocket: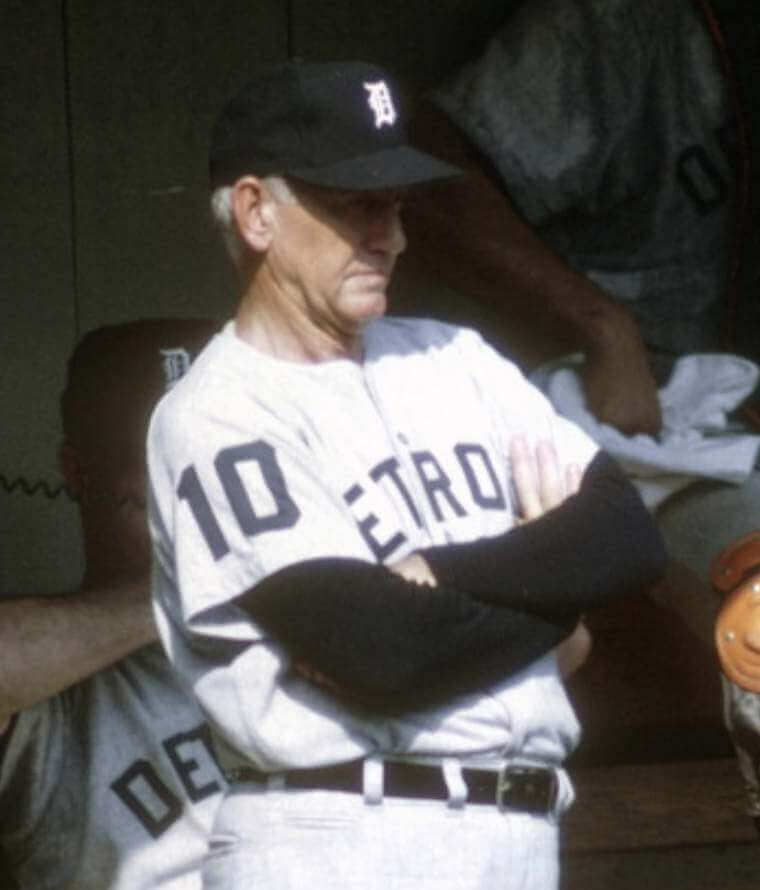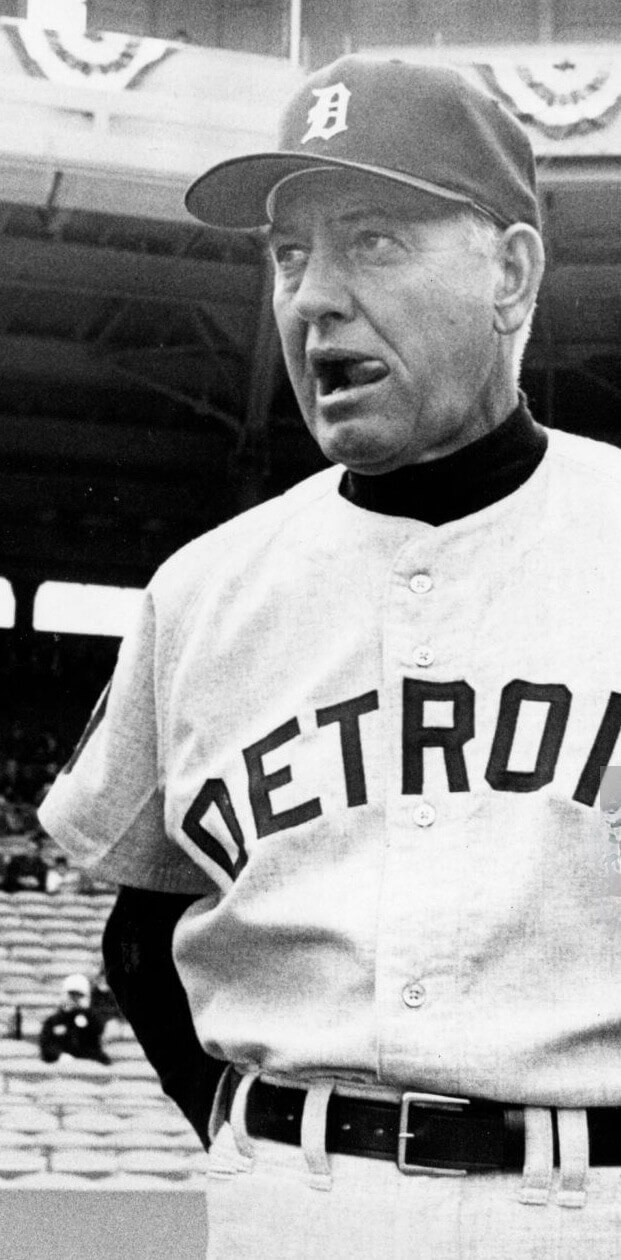 Ted Williams
That's right, Ted Williams himself — the Splendid Splinter, the Kid, Teddy Ballgame of the Major Fucking Leagues — wore the pocket while skippering the Senators (look just above the "M" in "Images"):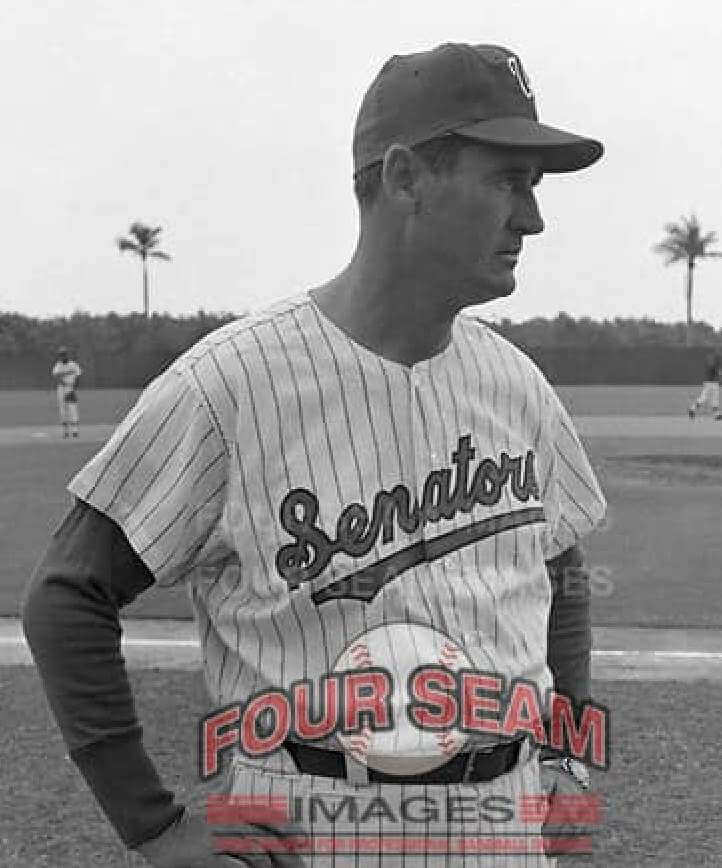 ———
So what have we learned? Here's a summary:
• We now know that front pockets were worn by well over a dozen big league managers and coaches. That's a lot more than I originally thought, but it's still a really small number. I'm fairly certain most coaches and skippers didn't wear it, so it was a niche thing at most.
• We've so far turned up only one player wearing the pocket — Expos pitcher Clay Kirby. At this point I'm pretty sure he was wearing repurposed pants that had previously been worn by a coach. In other words, this appears to have been just a coach/manager thing, not a player thing.
• As several of the photos in today's post attest, many coaches used the pocket to hold a stopwatch. This appears to have been the pocket's primary function.
• I've been wondering all along if the pockets were typically added as aftermarket modifications by team equipment staffs, or if they were offered as an optional feature by the uniform manufacturers. Steve Vucinich says that the one pocket he dealt with was added to the pants by McAuliffe, which was Oakland's uni supplier at the time. On the other hand, I have a lot of vintage uniform catalogs, and I don't recall seeing this feature being offered, but I'll take another look through my catalog library soon.
• The earliest pocket example I've found so far is still Casey Stengel, from his time managing the Yankees in the 1950s. (He's also the only one I've found to have had a flapped front pocket.)
• At the other end of the timeline, the most "recent" pocket photos I've seen so far are from the late 1980s. It's not clear why the pocket died out after that.
I grew up watching many several of the managers featured in today's post, so I'm not sure how I missed the pocket. It definitely seems like the kind of thing I would have been attuned to, even as a kid, but somehow I whiffed on it. It's good to know there are still more things to learn about!
Most of you will be glad to hear that this will likely be the last time I write about the pocket as part of a lede entry. If we turn up any additional examples, those can just go in the Ticker.
I'm super-grateful to the Uni Watch readers who were enthusiastic enough about this topic to do their own photo research and come up with the examples shown in today's post. I was sometimes able to build on their efforts by finding better photos than the ones they initially turned up, but they deserve all the credit for identifying these pocket-clad managers and coaches in the first place. So please join me in thanking Steve Dodell (who spotted the pockets worn by Yogi Berra, Gil Hodges, and Rube Walker); Mike Barnes (Billy Martin); Chris Hickey (Billy DeMars and Joe Nossek); and Brent Bouldin (Luke Appling, Sam Mele, Mayo Smith, and Ted Williams).
• • • • •
• • • • •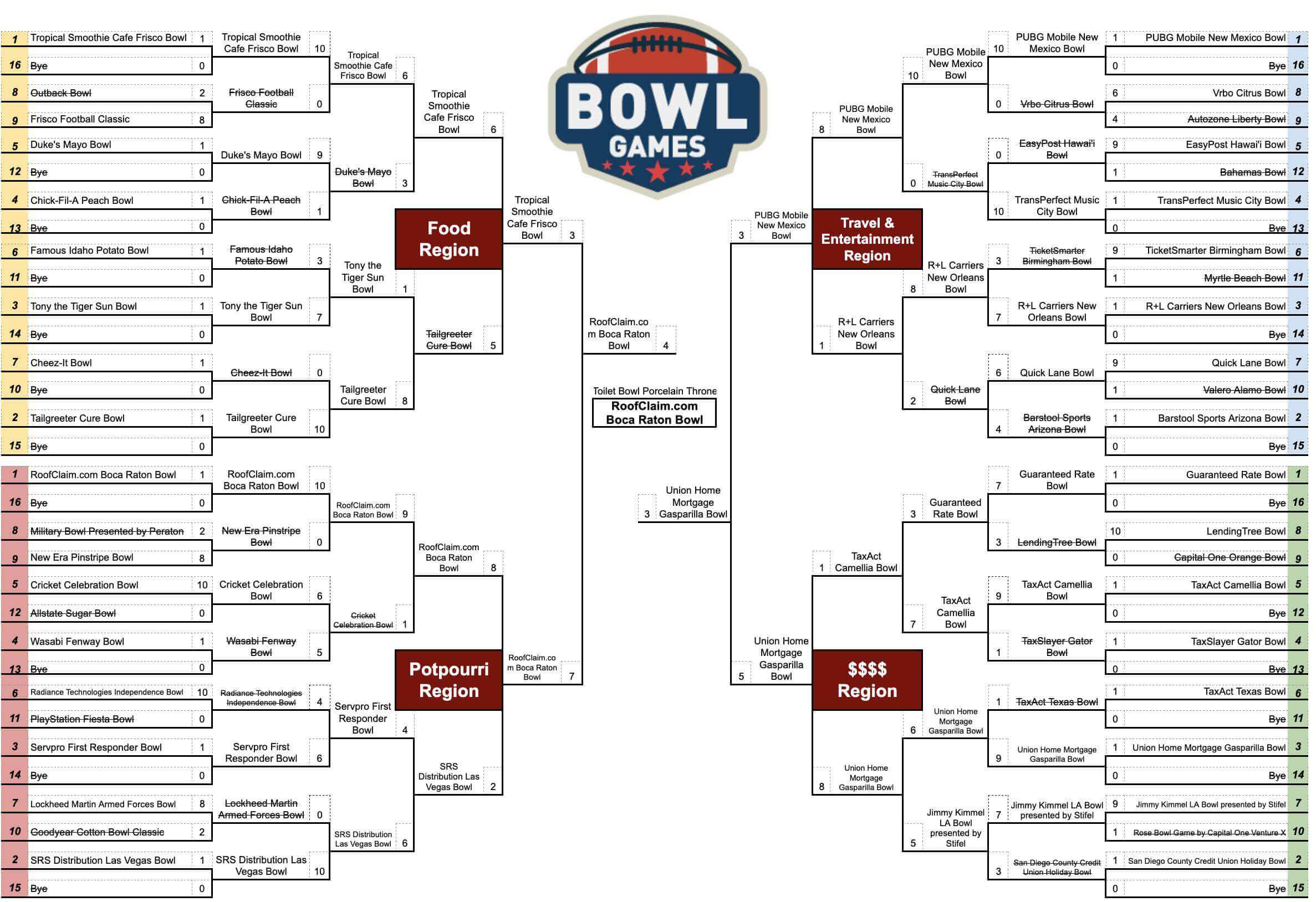 Click to enlarge
Billy's Bracketology, continued: A few weeks ago, reader Billy Ballas told us how he and his friends had made a bracket to determine the worst corporate-advertised stadium or arena name. Now he's back with a similar bracket for the worst college football bowl name. I'll let him explain:
I was able to get all 43 of this season's bowls in the bracket. I began by splitting up the bowls into four regions, based on their naming sponsor/advertisers: Food; Travel & Entertainment; Money; and Potpourri. This means that bowls like the Orange Bowl and Sugar Bowl were not in the Food region (because their sponsors are not food-related), but the Chick-fil-A Peach Bowl was appropriately in the Food Region (because of Chick-fil-A, not because of peaches). Then I loosely seeded the bowls within each region.

Our group voted on each matchup, with the worse bowl advancing. Voting was completely subjective. I tend to prefer names that at least have a traditional bowl name, even if there is a sponsor in front of it. Even though it is officially the Tony the Tiger Sun Bowl, most people still refer to it as the Sun Bowl, right? There is no avoiding the sponsor name in the Guaranteed Rate Bowl or the LendingTree Bowl. Each voter, however, had his own criteria. I think my favorite was one friend who said he'd hypothetically ask a woman on a date to a bowl, and he would gauge their laughter/confusion in saying the bowl name out loud.
Ha! Love that. You can see the full bracket here.
• • • • •
• • • • •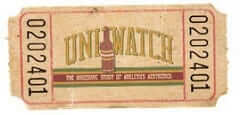 ITEM! Another raffle: Reader Will Scheibler has generously sent me many fun gifts over the years, including this 10-pack of quarters that the Canadian mint released in 2017 to mark the the Stanley Cup's 125th anniversary. Here's what it contains: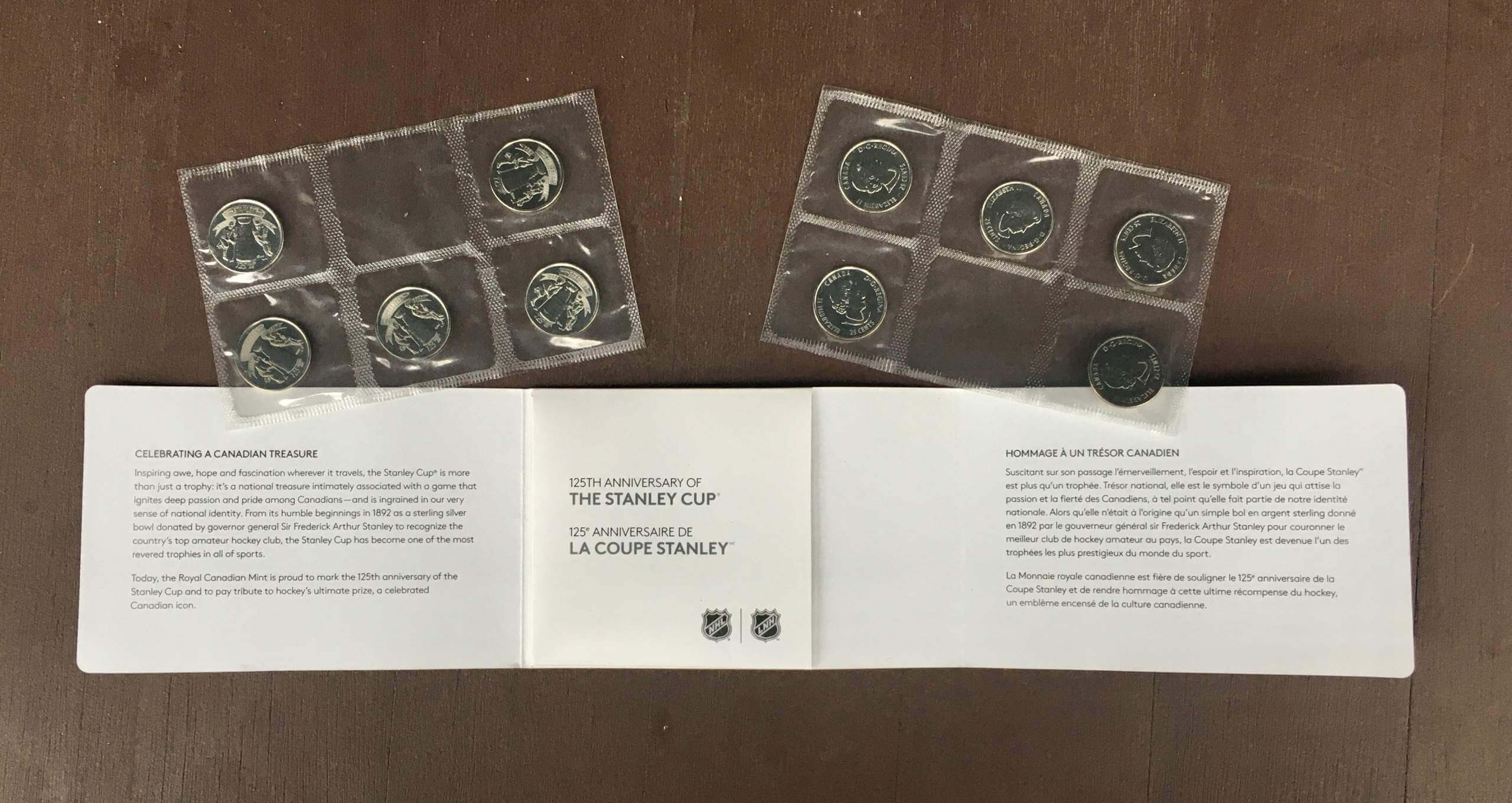 It's a lovely gift, but I've enjoyed it long enough and am ready to part with it now, so we're going to raffle it off today.
This will be a one-day raffle. No entry restrictions. To enter, send an email to the raffle in-box by 8pm Eastern tonight. I'll announce the winner tomorrow.
Meanwhile: The winner of yesterday's raffle for the copy of Chris Creamer and Todd Radom's Fabric of the Game book is Robert DeCorte. Congrats to him, and my repeated thanks to Mike Engle for donating the book.
• • • • •
• • • • •
Love this! A seemingly simple execution with a beautiful and surprising result pic.twitter.com/N9bmHmRlNM

— Laura E. Hall (@lauraehall) December 10, 2021
Too good for the Ticker: The video above has nothing to do with uniforms or sports, but it's a really, really cool piece of design that's totally worth your 20 seconds. Trust me.
(Big thanks to the Tugboat Captain for this one.)
• • • • •
• • • • •
The Ticker
By Lloyd Alaban

Baseball News: The Orioles officially released their Camden Yards 30th-anniversary logo. A patch version had leaked back in September. Here's a look at the 20th- and 25th-anniversary patches (from David Cline). … It makes sense that Craig Biggio ended up with the Astros, because he had already worn a blue version of the tequila sunrise design at Seton Hall (from John Turney). … Check out this old shot of Elton John playing cricket in a Cubs hat — and what appears to be a Jetsons T-shirt! (Fun find by John Muir.)

College Football News: New personal logo for Oklahoma QB Dillon Gabriel (from Bryan Beban). … Kansas State wore jersey patches and helmet decals for last night's Texas Bowl, to honor former head coach Bill Snyder's longtime friend and K-State mentor Joan Friederich, who died last week (from David Wiechmann). … Speaking of the Texas Bowl, all Texas Bowl Gridiron Legend inductees received a commemorative belt buckle (from Ignacio Salazar). … EA Sports plans to have a new college football video game by the summer of 2023.

Hockey News: The Bruins went G.I. Joke for pregame activities last night.


Basketball News: The Mavs will retire Dirk Nowitzki's No. 41 tonight (from our own Phil Hecken). … The University of Minnesota is bringing back an old set of benches (from Ben Hagen).

Soccer News: The Coupe de France, France's top-level cup championship, has some pretty strict kit rules (from Johnny Jatt).


Grab Bag: Ever wonder how companies make their signature sounds, also known as "sonic logos"? This podcast episode takes a look (from Andrew Cosentino). … Here's a look at the fonts of some of the world's most famous brand logos (from our own Brinke Guthrie). … Lexus is replacing the rear logo on its cars with a Lexus wordmark. … The Republican National Committee has told a local Republican group in Nevada to stop using the national group's logo.