Good morning! It's that time of year again — the time when I give something back, literally, to the Uni Watch comm-uni-ty. Or, if you prefer to be more cynical about it, the time when I clear out all the freebies that have accumulated here at Uni Watch HQ over the past year (along with some things that readers generously donated). Either way, for the 13th consecutive year, it's the day I run a big raffle that all of you can enter.
As in past years, some of you may recognize a few of these items as gifts that you thoughtfully sent my way over the past year. I realize people often frown upon regifting, but sometimes I have duplicates on certain things, or I don't have room for everything, or something is too big or too small for me to wear, or I've gotten some enjoyment out of an item and am now ready to let someone else enjoy it. No offense intended, and I hope none taken. Thanks for understanding.
For shirts and jerseys, you'll see a size followed by a measurement (L, 21″, for example). In each case, that's the tagged size, assuming there is one, followed by the pit-to-pit measurement across the chest. If the back side of a shirt isn't mentioned or shown in the photos, you can assume it's blank.
We have a lot of great stuff to give away this year, so let's get to it (for all photos, you can click to enlarge):
1. A complimentary Uni Watch membership card.
2. A vintage blank Majestic jersey that I originally bought on eBay for myself, but I was never quite happy with how it fit me (20″):
3 and 4. Two Uni Watch "ransom note" T-shirts. This design is out of print and will not be revived, so these are rare. Each shirt is a separate raffle item (both shirts L, 22″):
5. A Cliffside Park (N.J.) Fire Department T-shirt. I think I got this while attending a beefsteak earlier this year (XL, 22.25″):
6. A yellow football-style jersey with white sleeve stripes. Blank on the front, No. 4 on the back. All graphics screened on (20″):
7. A Florence Flamingos T-shirt (M, 20.5″):
8. A Florence Flamingos snapback trucker cap:
9. A Uni Watch snapback trucker cap. Never worn. This was a prototype design for a product I ultimately decided not to pursue. One of a kind:
10. A Uni Watch "gold circle" strapback cap with gold script on the back. Never worn. We sold these for a while (and might do so again), but they're currently out of production:
11. A Uni Watch two-tone flex-fit cap with gold script on the back. I did wear this one a handful of times but ultimately decided I didn't like how it looked on me. Includes a faint yellow stain (L/XL flex):
12. A purple Uni Watch snapback trucker cap. I was considering this design for Purple Amnesty Day earlier this year (or maybe the year before, I forget) but ultimately went with something else. This design could end up being used for next year's Purp Walk, however. One of a kind, for now:
13. A Uni Watch frosted pint glass. This is a prototype for a product I ultimately decided not to pursue (in part because of this visible seam on the frosting). One of a kind:
14. A Uni Watch hard-plastic beverage container. Another prototype. Lid screws on/off, straw is durable/reusable. Graphics are printed on a paper insert with a very visible seam. One of a kind:
15. A Seattle Kraken/Kraken Rum ski cap:
16. A Tom Seaver Hall of Fame tri-blend T-shirt (M, 19.5″):
17. A Victory Dog T-shirt showing a hockey-playing hot dog. This had a torturously strained connection to the launch of Wayne Gretzky's MasterClass, as explained on this little press release (which will be included with the shirt). The Upper Deck trading cards referenced on the release are not part of this raffle item (L, 22″):
18. A set of four Gretztky/MasterClass trading cards, as referenced in the press release referred to above:
19. A Jacob deGrom snapback cap with his signature embroidered on the side:
20. A Puppy Bowl XVII T-shirt. Very trim fit (M, 18″):
21. A 49ers replica throwback jersey, including this season's 75th-anniversary patch, with No. 40 and former running back Ken Willard's NOB (M, 22″):
22, 23, 24, and 25. Four pairs of Uni Watch socks, size Medium, with green/yellow striping and Uni Watch script on the toe. Each pair is a separate raffle item:
26, 27, and 28. Three more pairs of Uni Watch socks, same as above, but size Large. Each pair is a separate raffle item.
29 and 30. Two pairs of Uni Watch stirrups. Each pair is a separate raffle item:
31. The full set of 28 1994 A1 Steak Sauce NFL trading cards that I wrote about back in January:
32. A Puppy Bowl XVII fanny pack, with two separate zippered interior compartments:
33. A Philadelphia 76ers pint glass:
34. A copy of the book Signature Shoes: The Athletes Who Wore Them and Delightful Pop Culture Nuggets, by Ryan Trembath:
35. A New Jersey Devils View-Master, promoting the release of the team's Reverse Retro uniforms from last season:
36. A fold-out poster promoting the Canadian postal system's stamps celebrating the Grey Cup's centennial:
37. A copy of Todd Radom's book Winning Ugly: A Visual History of the Most Bizarre Baseball Uniforms Ever Worn (donated by Uni Watch reader Julien Marques, who had an extra copy).
38. A vintage 1977 Harlem Globetrotters program, including a fold-out team gallery (donated by reader Chris Weber):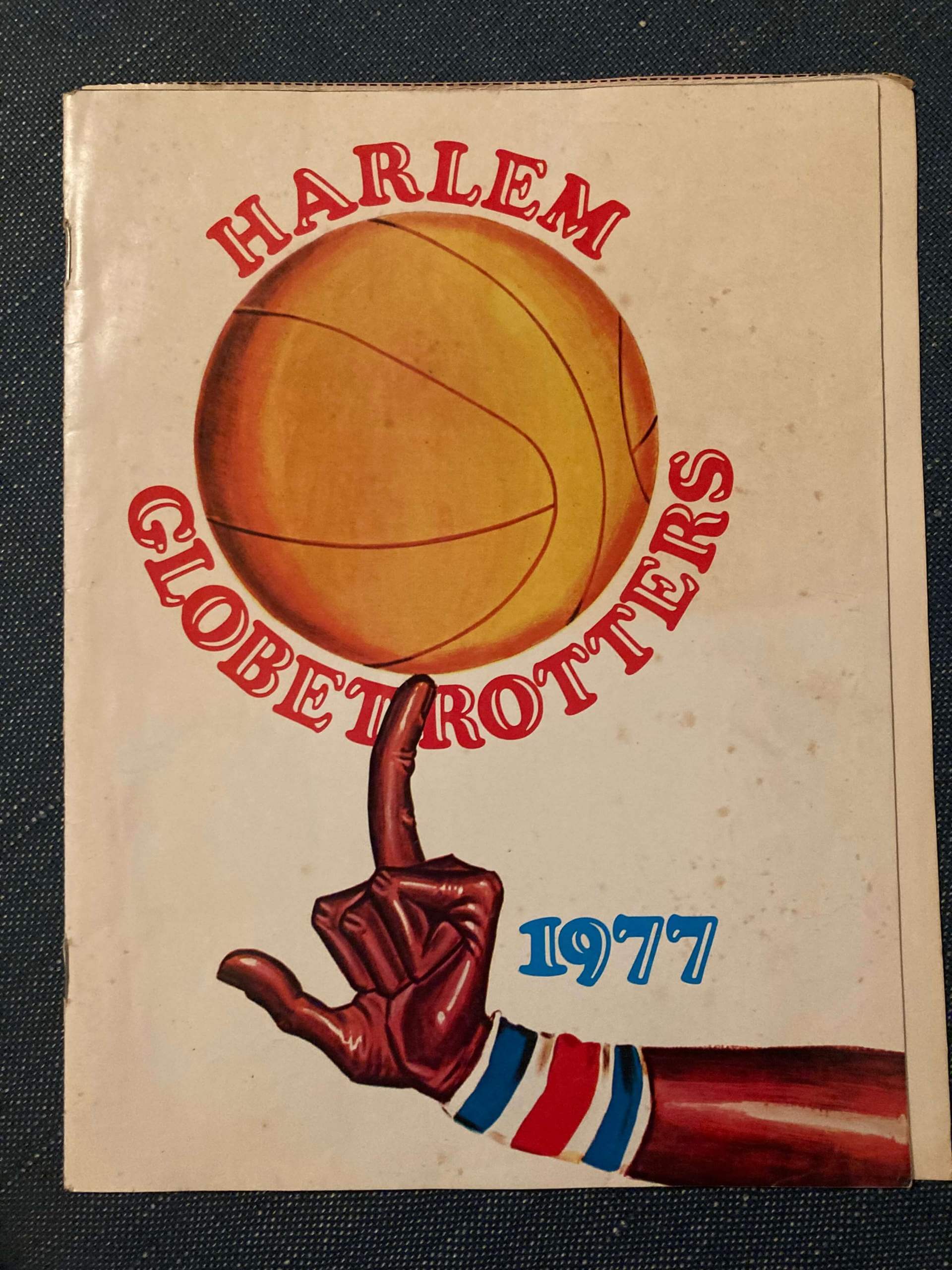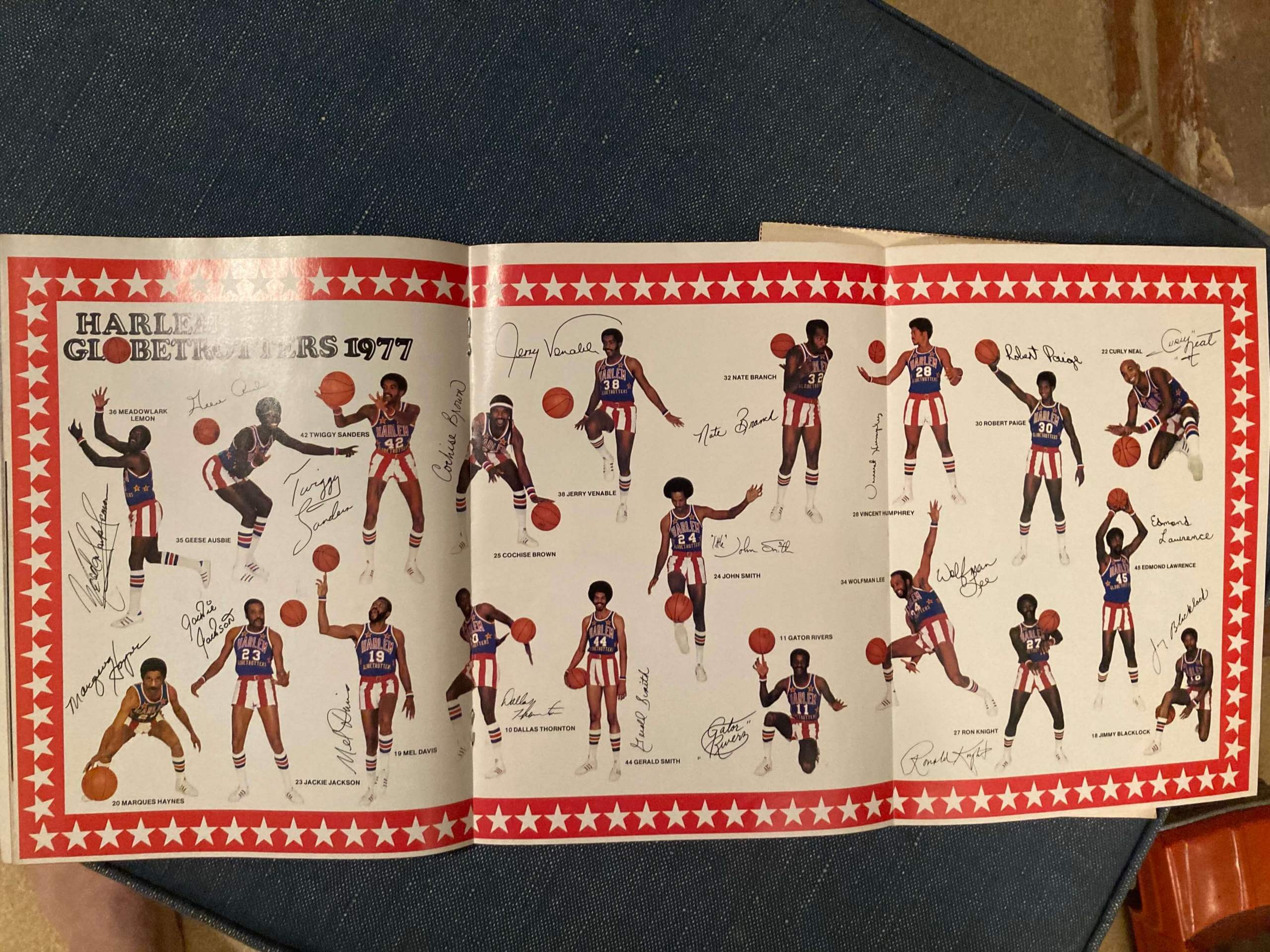 39, 40, and 41. Three Uni Watch trading cards, complete with relic fabric swatch. Each card is a separate raffle item: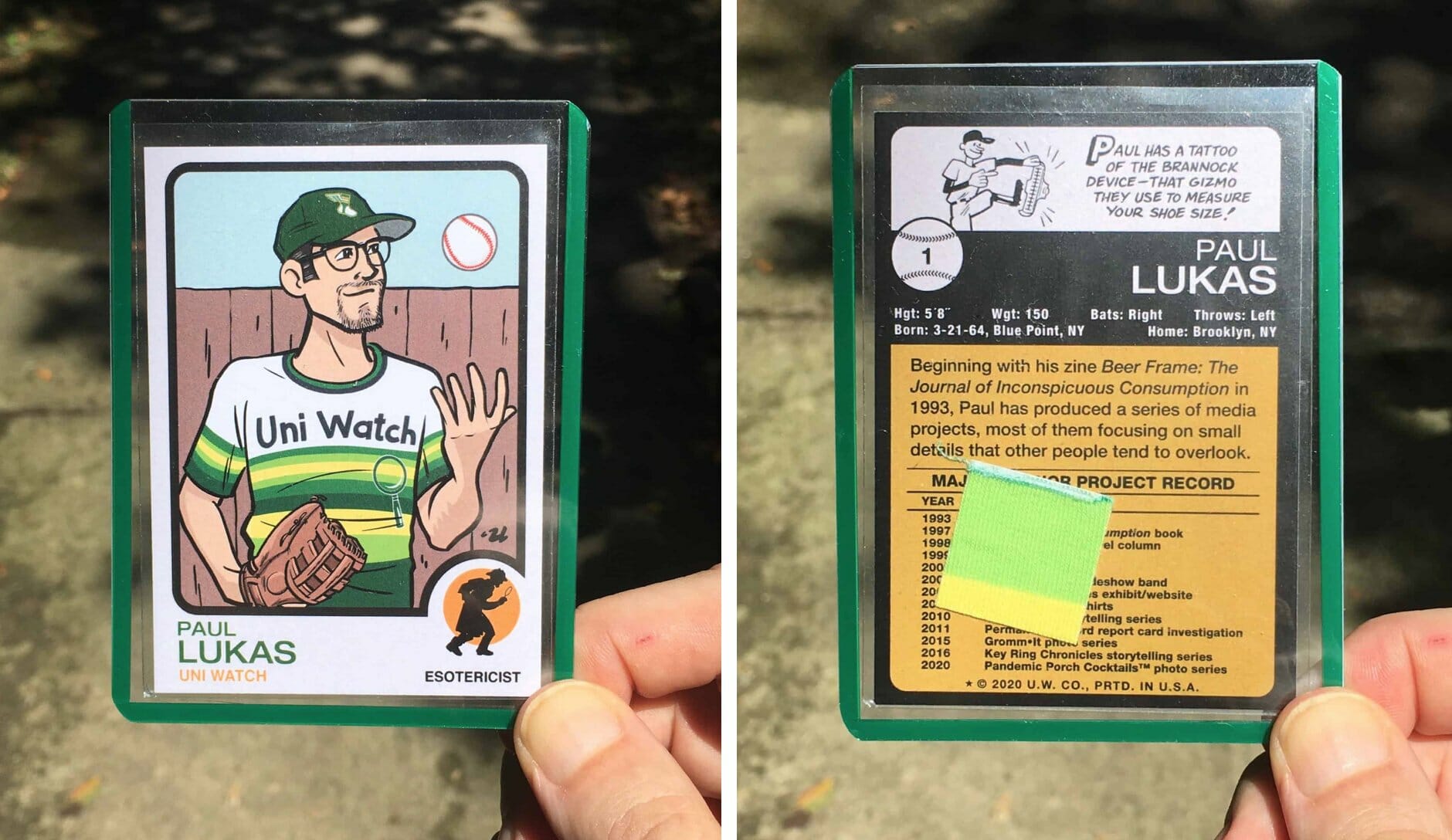 42. A Uni Watch koozie: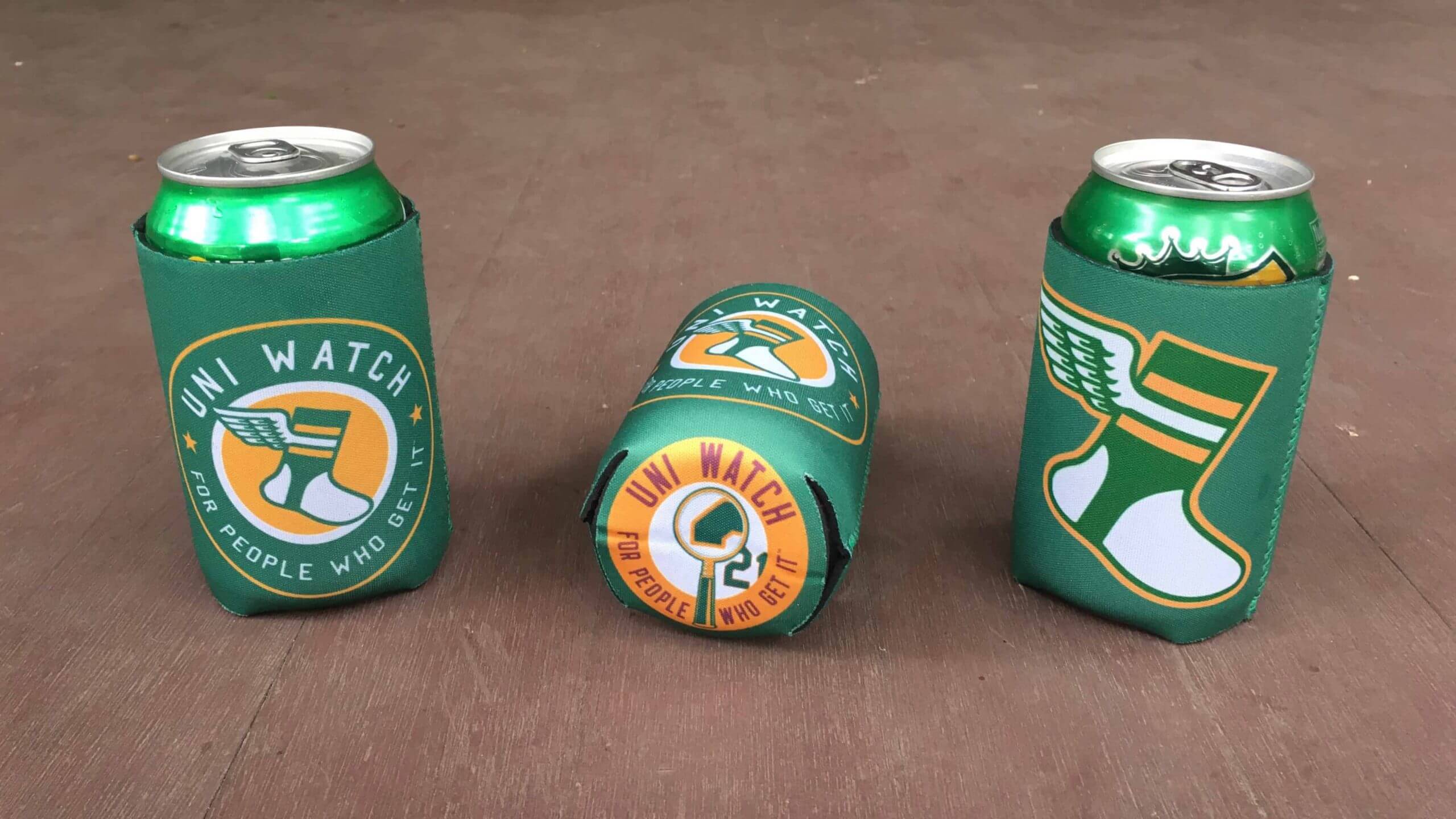 43, 44, 45, and 46. Four pairs of stirrups (including one based on the graphic at the top of every Uni Watch blog post!), donated by reader Charles Neiswender. Each pair is a separate raffle item, as noted in this photo: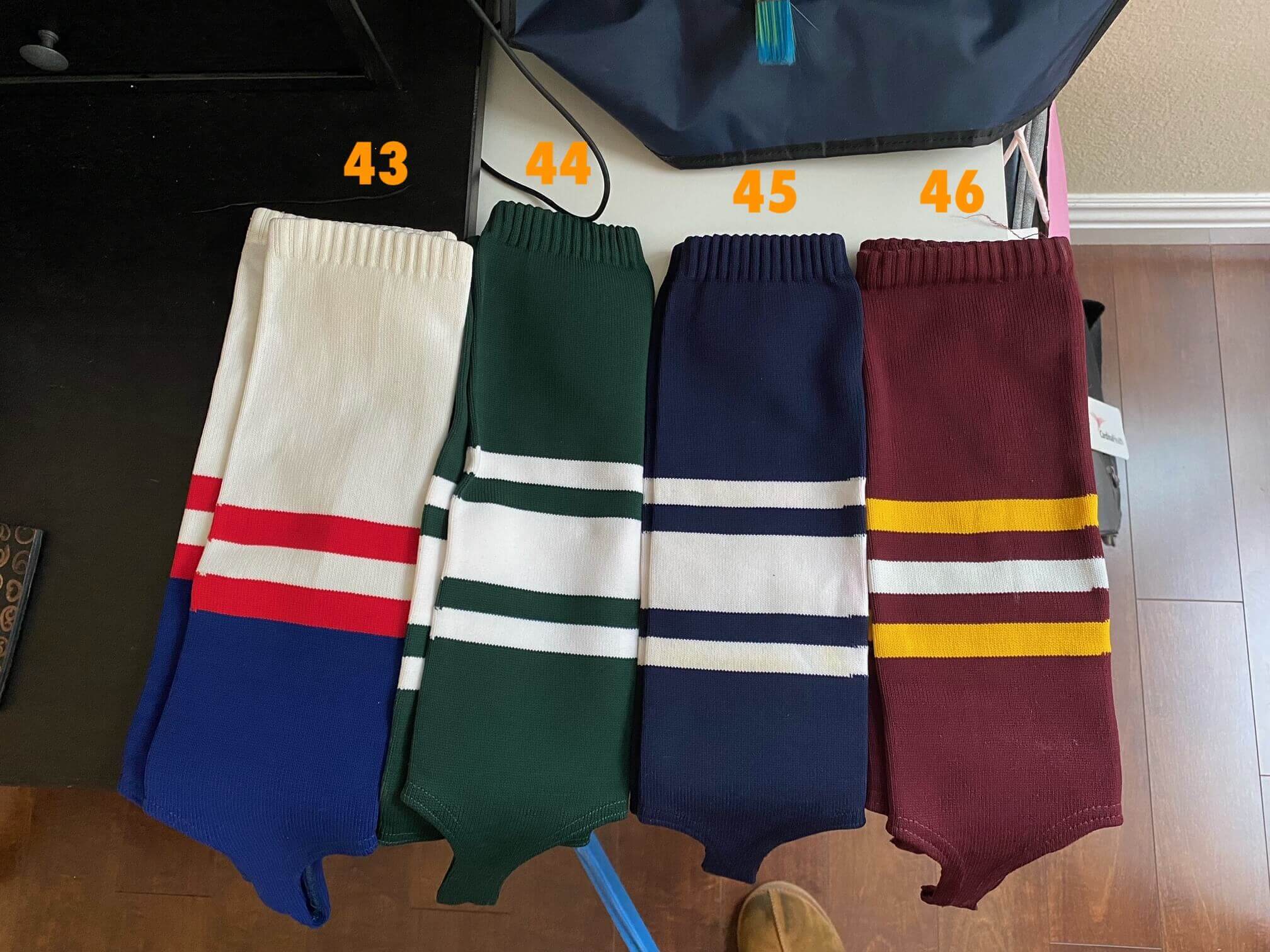 47. A Uni Watch Alternate Cap, size 7-3/4, donated by reader Paddy Raven: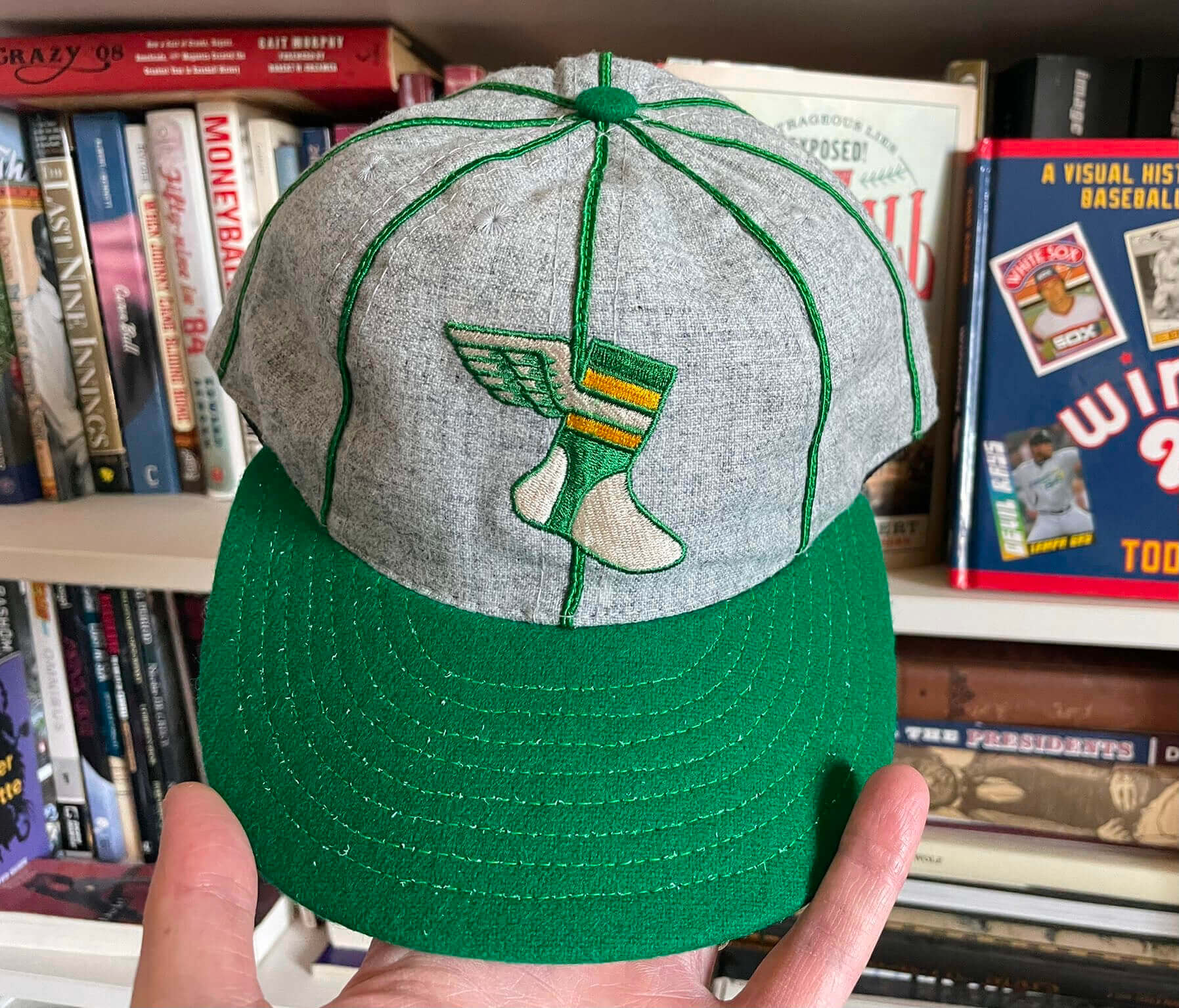 ———
And there we are. Here's how to enter the raffle:
1) Send an email to the raffle address.
2) In the body of the email, please indicate (a) your name and shipping address and (b) your top 10 prize choices, in order of preference, by number. If you're only interested in, say, seven items, then just list your top seven choices; if you want to list more than 10, you can do that too, but I don't expect anyone to go that far. I'll do my best to accommodate the winners' choices.
3) One entry per person. Non-USA readers are welcome to enter, although I may ask you to chip in on the shipping charges if you win something heavy. Entry deadline is next Thursday, Dec. 23. As per our longstanding annual tradition, the winners will be announced on Christmas Day, and I'll try to get everything mailed out by New Year's.
Please join me in thanking Chris Weber, Julien Marques, Charles Neiswender, and Paddy Raven for generously donating items to this year's raffle. I'd also like to thank all the rest of you who contribute in various ways to Uni Watch. Honestly and truly, I wish I could provide gifts for all of you, and I wish all of you luck in the raffle!
• • • • •
• • • • •
Culinary Corner: In addition to the year-end raffle, another longtime December tradition around here is the preparation of my annual batch of homemade Irish cream. In other words, homemade Bailey's. In other words, melted ice cream that gets you drunk. It's super-easy to make, it'll make you the hero of whatever holiday party you bring it to, and lots of you have told me how much you like it. Here's how to do it:
Start with some decent Irish whiskey — Bushmills, Jameson, Tullamore Dew, something like that (but not super-high-end stuff, because the nuances will be lost in this preparation). Pour a pint of the whiskey into a large-ish container and mix it with a can of sweetened condensed milk; a pint of heavy whipping cream; a tablespoon of chocolate syrup; a teaspoon of vanilla extract; a teaspoon of instant espresso dissolved in two tablespoons of hot water; and a quarter-teaspoon of almond extract.
Mix well (if the container has a tight lid, you can just shake vigorously), refrigerate, serve over ice, top with a bit of grated nutmeg if you like (that's what I do), and get ready to become the most popular person in the room. No need to thank me afterward, but you'll want to do so anyway — trust me. Enjoy!
• • • • •
• • • • •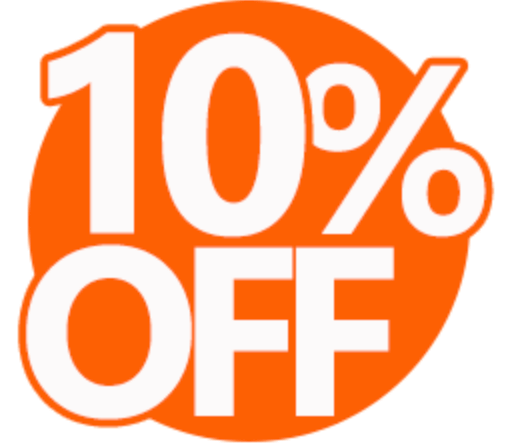 ITEM! One-day Teespring sale: Teespring is running one of its periodic 24-hour sales today. Until midnight Pacific tonight, you can save 10% on everything in the Uni Watch, Naming Wrongs, and Uni Rock shops by using the checkout code SUPER10. (Note that it's too late for Christmas delivery with regular shipping, although I think you can still get it with rush delivery.)
Keep in mind we also have lots of non-Teespring products, and Christmas delivery should still be possible with all of those (seam rippers, chain-stitched patches, the Uni Watch Alternate Cap, etc.).
My thanks, as always, for your consideration of our products, which helps to keep Uni Watch afloat.
• • • • •
• • • • •
The Ticker
By Paul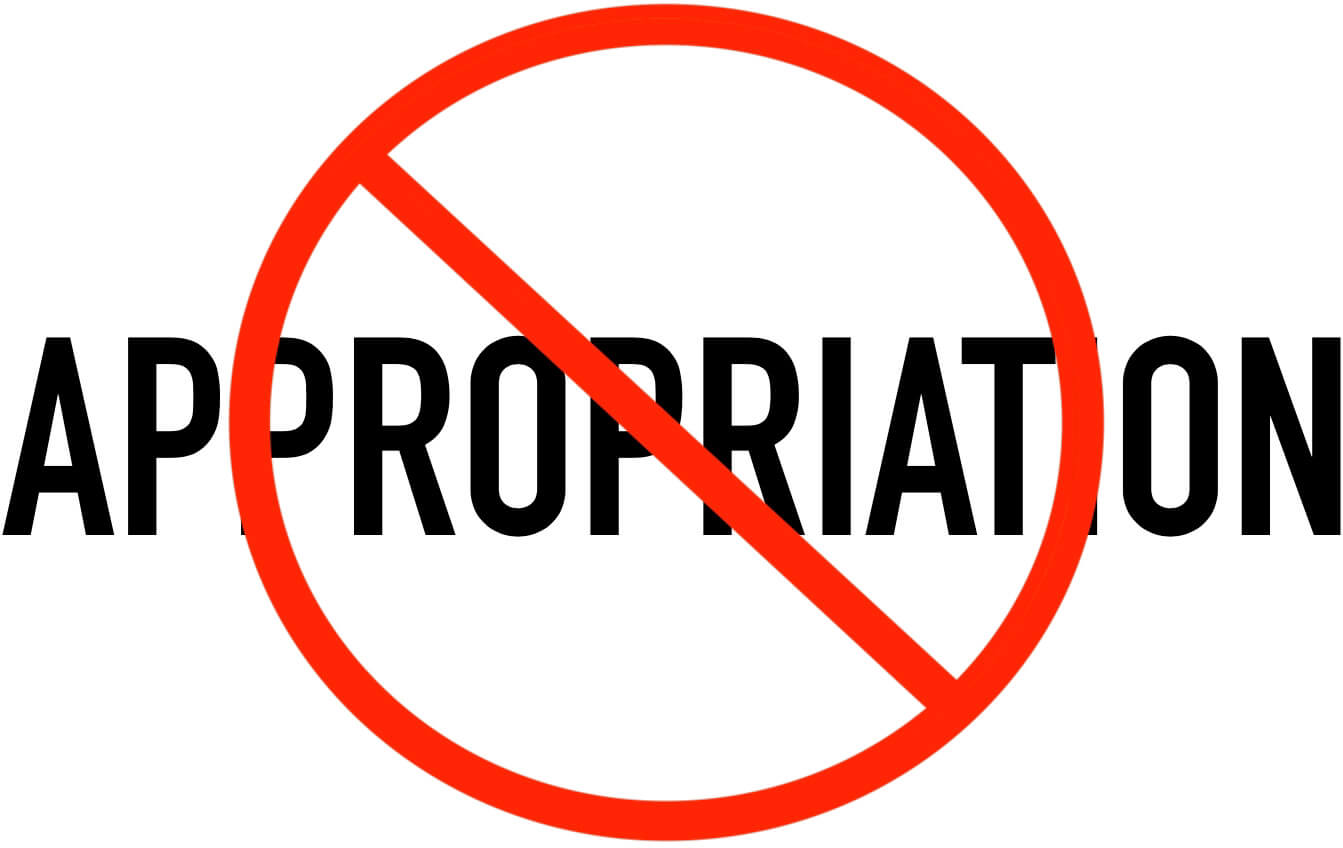 Indigenous Appropriation News: I don't know if this has been going on for a while now or if it's a new development, but the CBC is apparently boycotting the Blackhawks' team name (from Mike Styczen).

Baseball News: Topps has apparently botched Atlanta's World Series cards (from a mystery reader who for some reason felt the need to send this highly sensitive info my way via Guerrilla Mail — maybe a Topps employee?). … Fun to see all these MLB team Christmas logos in one spot (from Brett Thomas). … The Mets yesterday released a holiday video, which shows a mustachioed, Mets-capped snowman (snowMet?) apparently wearing a women's jacket, at least based on which side the buttons are on. … Uni Watch pal/collaborator Todd Radom is featured in this excellent podcast interview.

NFL News: As had been expected, the 2024 Super Bowl will take place in Las Vegas. … 49ers coach Kyle Shanahan wore a Leeds United sweatshirt to his weekly press conference. The 49ers have a significant ownership stake in the club (from @SteveninLC). … The trailer for the upcoming Kurt Warner biopic American Underdog shows Warner tossing a touchdown pass to a player wearing No. 86 and then cuts to a sideline shot that shows the TD being celebrated by a different No. 86 (from Justin Hicks). … We've all heard of postgame jersey swaps between players. But after last Sunday's Dallas/Washington game, there was a swap by the parents of Washington DL Shaka Toney and Dallas LB Micah Parsons, both of whom are Penn State grads.

College and High School Football News: At Louisville, it's a tradition for the visiting team to leave their own team logo stickers on the overhead pipes (from Adam Williams). … Man, the jersey patches for the 1992 Sugar Bowl were fucking enormous (from Steven Santillo). … With Deion Sanders convincing a top prospect to attend Jackson State, a few observers are coming around to something I've been saying for years: Maybe flashy uniforms don't actually matter that much for recruiting (from Justin Hicks). … Shiner High School in Texas uses one of the logos from the local Spoetzl Brewery on their helmets (from @atxprogress).

Hockey News: Canucks G Jaroslav Halak has gone back to wearing the claw mark on his pads (from Wade Heidt). … Here's an eBay listing for a game-used Rangers helmet from last season with a Northwell Health ad. But wait, didn't the Rangers have Chase advertising on their helmets last season? Mike Engle provides the explanation: "A Rangers collector confirmed to me that Northwell Health stickers would cover Chase at practices, so she very carefully peeled off the Northwell stickers from her similar game-used helmet to expose the underlying Chase sticker, as would be seen during games." … Fun article on the growing trend of frustrated NHL fans throwing jerseys onto the ice, especially in Canada. … New "ugly sweater" jerseys for the Orlando Solar Bears (from John Muir). … Chicago players wore No. 500 pregame jerseys with "Fleury" NOBs last night in honor of G Marc-Andre Fleury's 500th career win (from Tim Barry). … Washington Gov. Jay Inslee wore a Kraken jacket while announcing a new anti-homelessness initiative (from Ted Taylor).

NBA News: Whoa, check out this video showing a portrait of Warriors G Steph Curry being made almost entirely from the word "Splash" being repeated over and over (from Ryan Bowman). … A new South Park episode shows former NBA players Aaron Afflalo and Ty Lawson wearing the Nuggets' current City uniforms. … Celtics G Marcus Smart and Bucks G Javonte Smart, who are not related, swapped jerseys after Monday night's game.

College Hoops News: It's a little hard to see, but it looks like Georgetown has inconsistent color treatments for the collar and cap on on-court logos of Jack the Bulldog — blue/white on the left, blue/grey on the right (from Hector Cendejas).

Soccer News: The NWSL's San Diego Wave have a sensational new crest (thanks, Jamie). … Also from Jamie: "OL Reign are moving back to Seattle to play in the Seahawks and Sounders' stadium. They were playing in a minor league baseball stadium in Tacoma (as weird as it sounds) and before that played in Seattle's high school football stadium, neither of which was ideal." … USWNT star Megan Rapinoe has a new clothing line that includes a new personal logo. … Cross-listed from the NFL section: Kyle Shanahan, coach of the NFL's San Francisco 49ers, wore a Leeds United sweatshirt to his weekly press conference. The 49ers have a significant ownership stake in club (from @SteveninLC).

Grab Bag: You've heard of BFBS? A NASCAR observer is proposing CFCS — that's chrome for chrome's sake (from Drew Glover). … New flag design for Dayton, Ohio (from Patrick O'Neill). … A North Carolina golf resort that uses llamas as caddies has come up with a clever logo design that combines llamas with the Masters (from James Gilbert). … The Chicago City Council approved a measure that will allow on-site sportsbooks at all of the city's stadiums and arenas. … People in the UK are saying that the government's new "Get Boosted Now" logo reminds them of a snack food called Hula Hoops.