Last Friday I wrote about Etienne Catalan's sensational NBA uni number spreadsheet. At the end of that post, I said, "Now we just need someone to create something similar for all the other pro leagues!"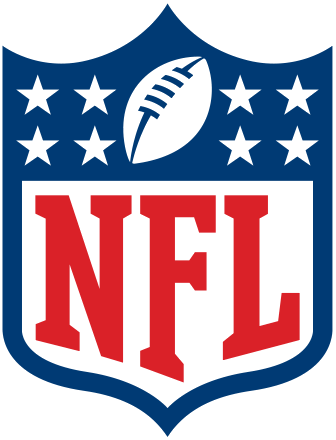 Some Uni Watch readers took the hint and got crackin'. First up is Peter Scharl, who's whipped up this NFL spreadsheet. Just like Catalan's NBA document, Scharl's NFL chart shows which numbers are currently roster-assigned by each team (those are the vertical columns) and which teams currently have a particular number assigned (those are the horizontal rows). Retired numbers are shown in neon green.
Among Scharl's findings:
• The most popular numbers in the league at the moment, currently assigned by 30 of the NFL's 32 teams, are 25 (in use by every team except the Eagles and Titans) and 26 (all except the Raiders and Jets). Close behind, with 29 teams apiece, are 2 (all but the Browns, Vikings, and KC) and 23 (all but the Jags, Dolphins, and Titans).
• The least popular numbers are 62 (in use by only 10 teams) and 83 (11 teams).
• The most frequently retired numbers, decommissioned by five teams apiece, are 7, 12, 40, and 70.
• The Bears have retired 14 numbers — the most in the league (with the Giants and 49ers close behind with 12). At the other end of the spectrum, with no retired numbers, are the Falcons, Cowboys, Ravens, Texans, Jags, and Raiders.
Again, you can Scharl's NFL spreadsheet here.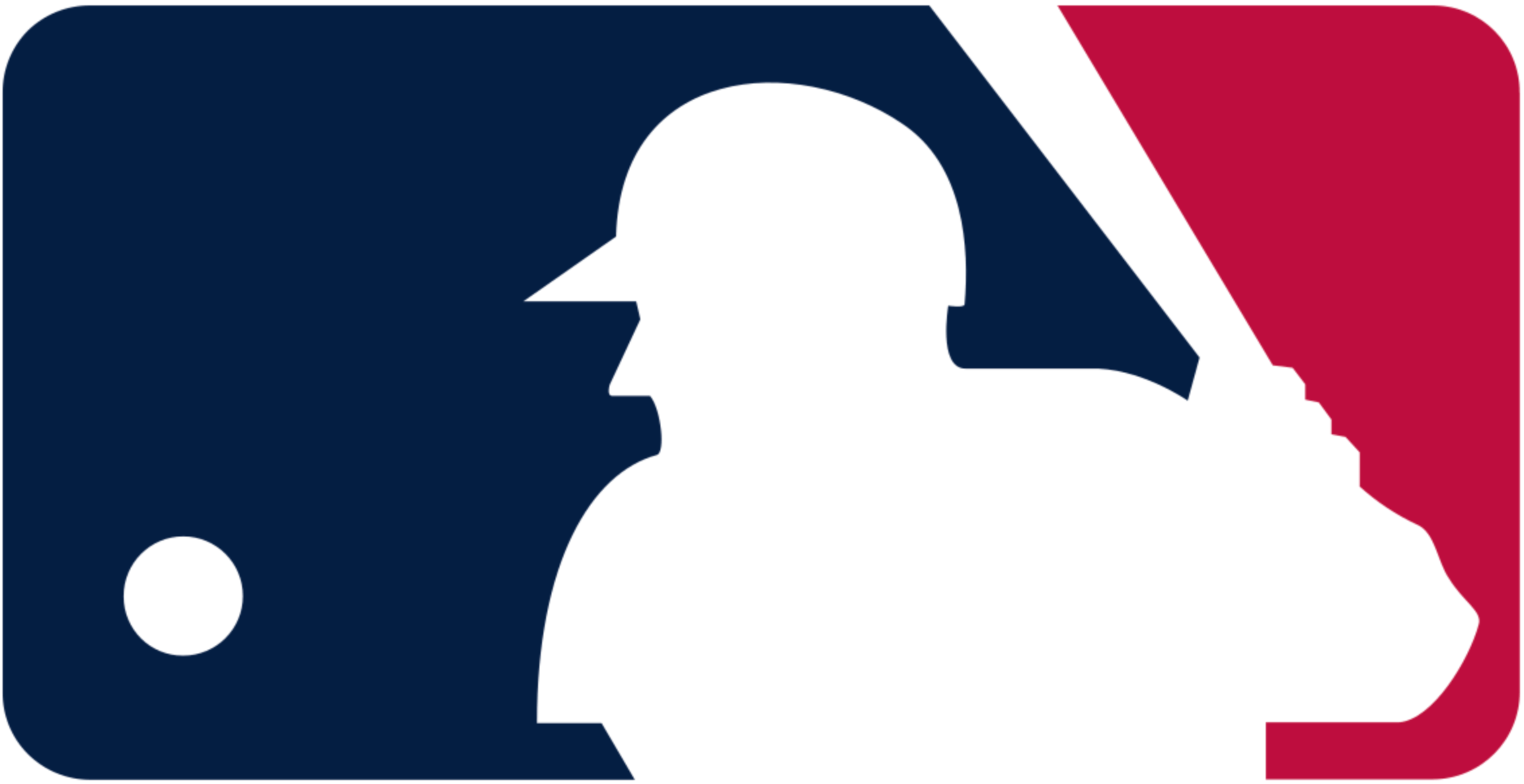 But wait — there's more! Scharl has also made a spreadsheet for MLB. Here are some notable bits:
• The most popular number is 28 (currently in use by 23 teams), followed closely by 2 (22 teams) and 23 (21 teams).
• Only two numbers are currently unassigned (not including 42, which is retired league-wide): 97 and 98.
• You already knew the Yankees have the most retired numbers (20). The White Sox and Cardinals are next (12 apiece).
• The Marlins and Nationals have no retired numbers (although the Marlins used to have one before unretiring it in 2012).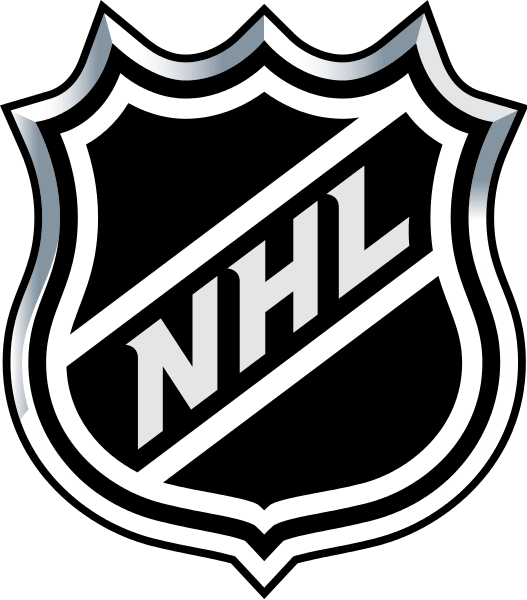 Meanwhile, Jeremy Tuch has made a similar chart for the NHL, which you can see and download here. Among his findings:
• The most popular number in the league at the moment is 21, which is in use by 20 teams. Close behind, with 19 teams apiece, are 17 and 28.
• The least popular numbers (aside from 99, which is retired league-wide), currently unassigned by any team, are 66 and 69.
• The most frequently retired number (aside from 99) is 9, which has been honored by 11 teams. Close behind, with 10 teams apiece, are 4 and 7.
• The Canadiens have retired the most numbers — 15 of them (again, not including 99). Following them are the Maple Leafs (13 numbers) and Bruins (12).
• Four NHL teams have no retired numbers: the Blue Jackets, Predators, Sharks, and Jets.
Please join me in thanking Peter and Jeremy for compiling all of this fantastic data — great stuff!
• • • • •
• • • • •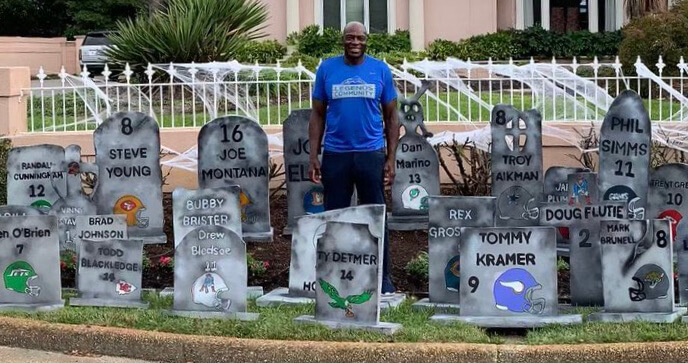 Click to see the full panoramic photo
Spoooooky: Former NFL defensive lineman Bruce Smith has a "quarterback graveyard" in front of his house. Reader Mike Monaghan notes that the tombstones contain lots of inaccuracies — a period-inappropriate Giants helmet for Jeff Hostetler, a period-inappropriate Jags helmet for Mark Brunell, a yellow facemask for the Steelers' helmet, and more — but it's still a really fun display.
• • • • •
• • • • •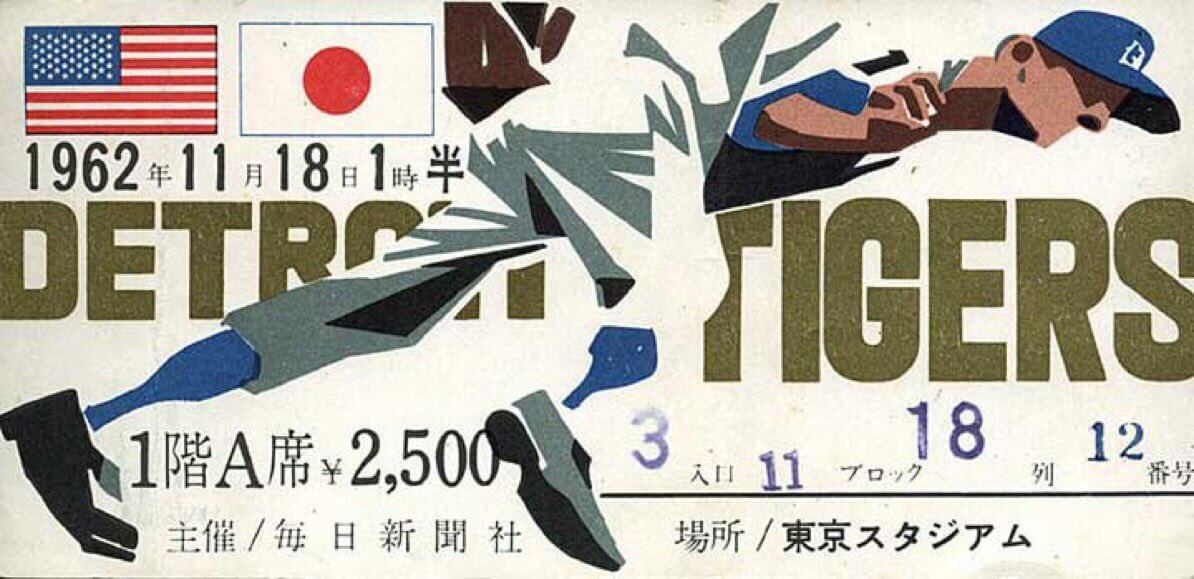 Click to enlarge
Too good for the Ticker: Yesterday was the 59th anniversary of the Detroit Tigers embarking on a goodwill trip to Japan in 1962. What you see above is a ticket from one of the exhibition games they played. Such a great design!
Here are two posters that promoted the tour: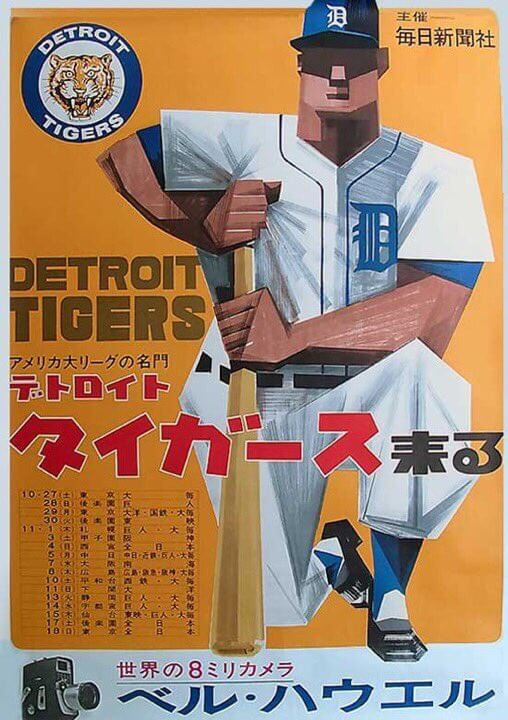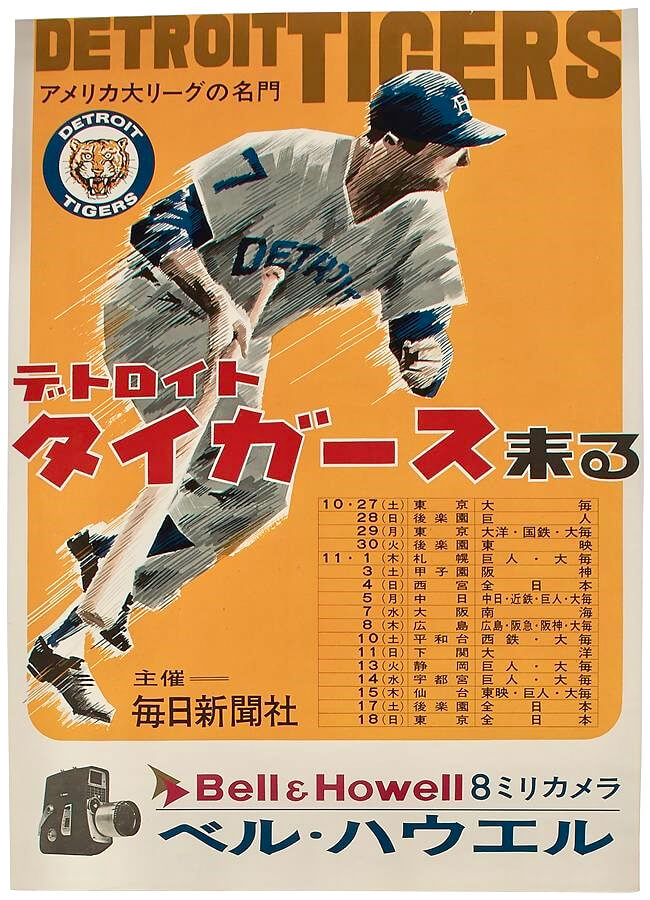 Here's a program from one of the games. Note the mistaken use of "well come":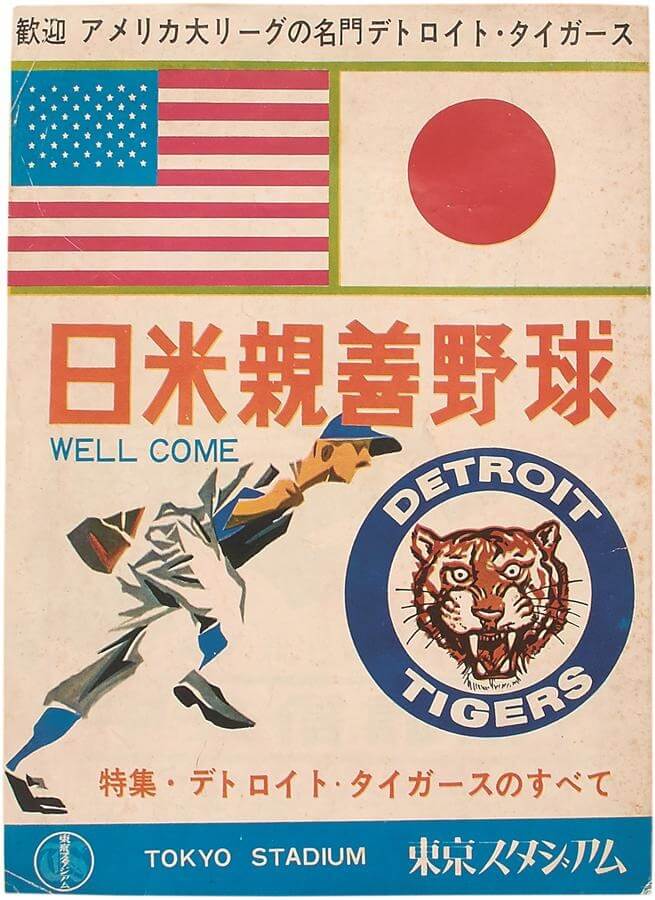 Last but not least, check out this press pin: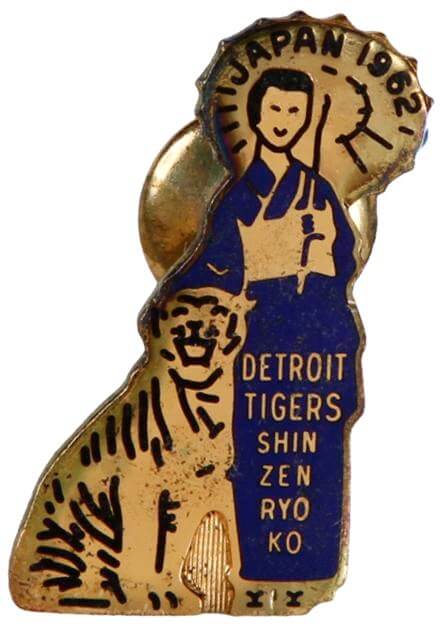 If you want to learn more, Todd Radom has a good roundup of items from other MLB teams' tours of Japan here.
(My thanks to Jeremy Brahm for sending me down this rabbit hole, and to Bruce "BSmile" Menard for the press pin photo.)
• • • • •
• • • • •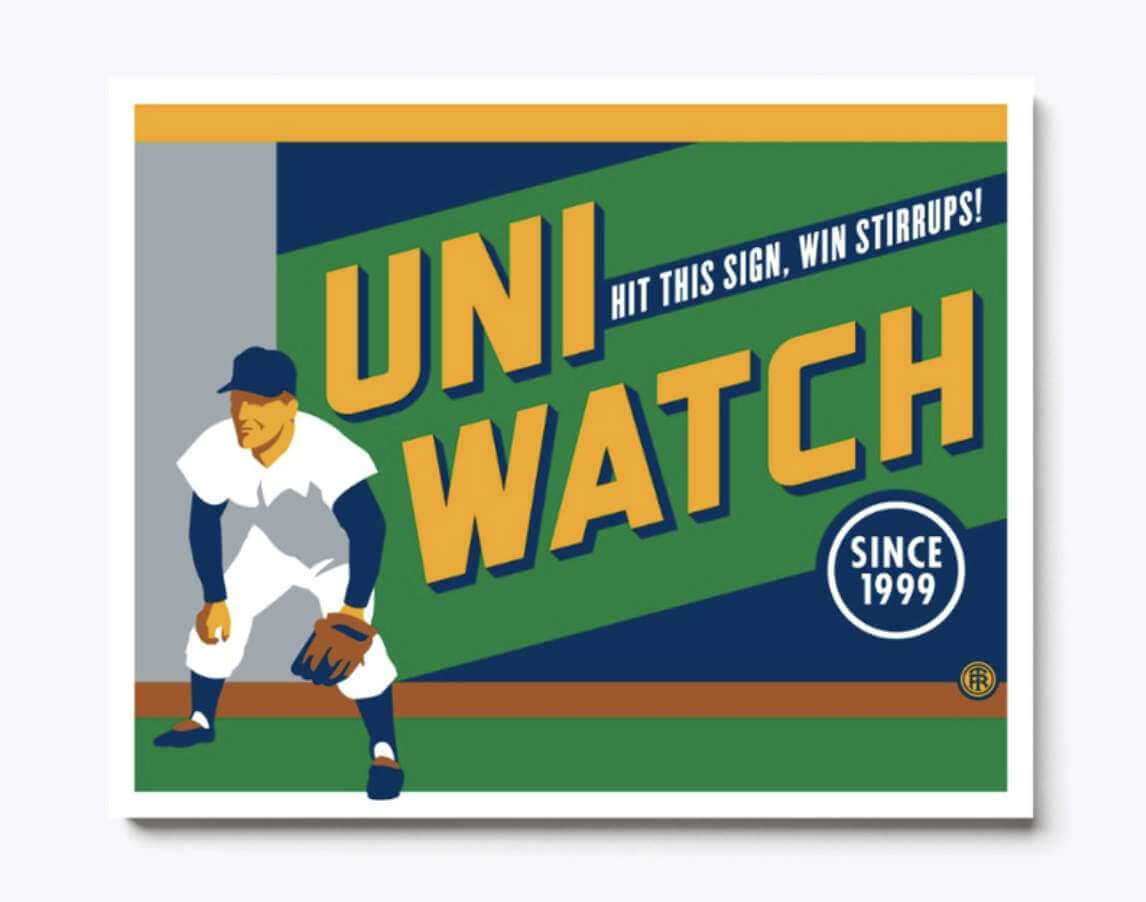 ITEM! Uni Watch's first-ever canvas print: In my continuing quest to offer Todd Radom's awesome "Hit Sign, Win Stirrups!" design in as many formats as possible, I'm happy to announce that it's now available as a canvas print, which is available in two sizes. Once again, we've adjusted the design slightly to fit this product's aspect ratio.
The "Hit Sign" design is also available on posters, T-shirts, and hoodies.
• • • • •
• • • • •
The Ticker
By Paul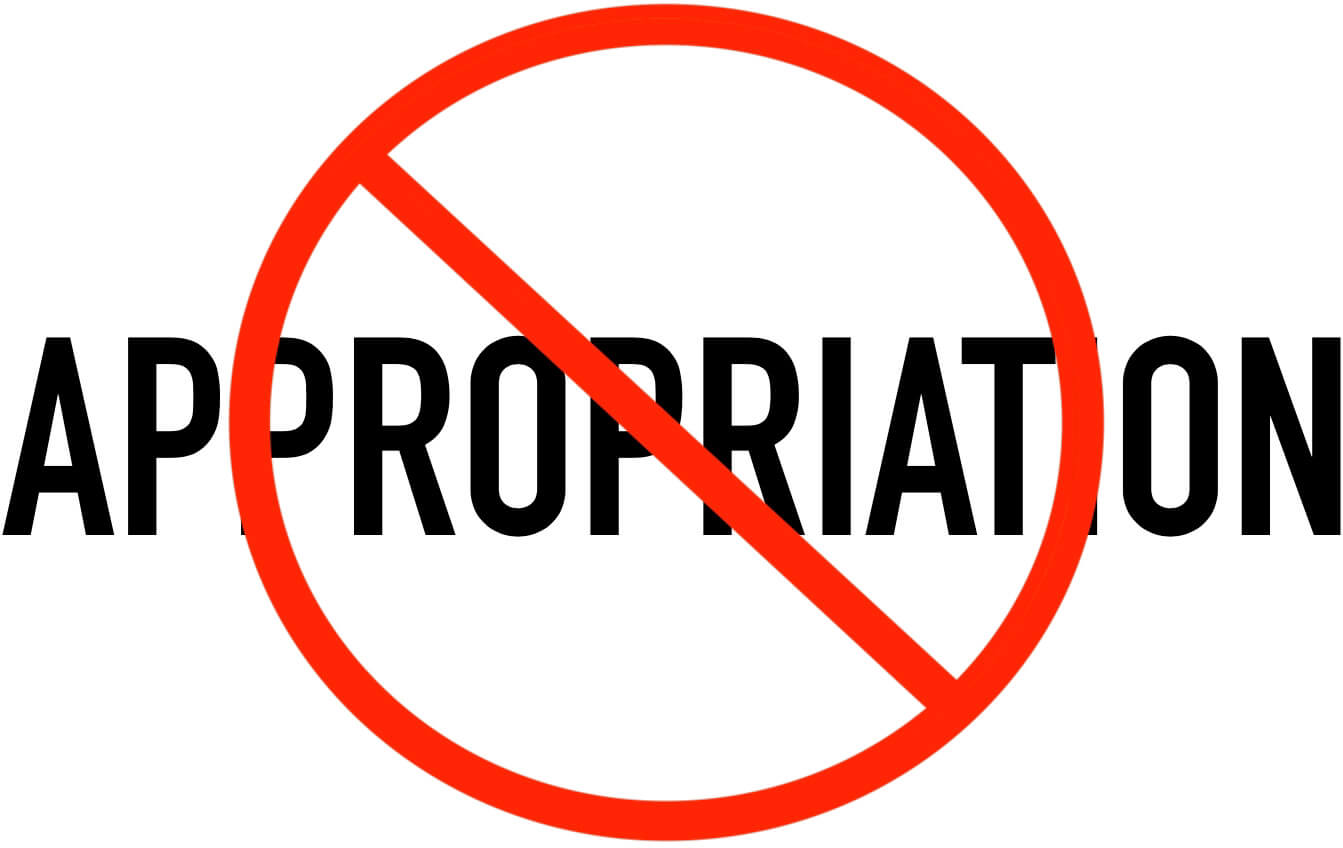 Indigenous Appropriation News: MLB commish Rob Manfred says he has no problem with Atlanta's team name or the tomahawk chop because the local Native American community is "wholly supportive" of them — a position that is, at best, somewhat inaccurate. … In a related item: Jim Squires, who's running for Congress in Texas's 22nd district in next year's midterm elections, was ejected from Tuesday's World Series game for displaying a sign that said, "The 'Chop' Is Racist" (thanks to The Tugboat Captain). … A high school in Connecticut has replaced its "Indians" team name with "Warriors" (from Timmy Donahue).

Baseball News: An Astros fan attending Game One of the Series swapped out a different shirt for each player in the Houston lineup (from Ignacio Salazar). … Remember how the name "Cleveland Guardians" was already taken by a roller derby team before the Cleveland MLB team announced it as their new name? The roller derby team has now sued the MLB team. Further details here (from Andreas Papadopoulos). … Check this out: Dodgers P Orel Hershiser running the bases during the 1988 World Series while wearing a coach's jacket. … Interesting article on what Atlanta's presence in the World Series means for the bank that bought the name to their ballpark (from Timmy Donahue). … Also from Timmy: Here's a look at the Press and Congress uniforms from last night's Congressional Women's Softball Game. … Something to keep in mind: There's a good chance that the next three World Series games — Games Three, Four and Five, taking place in Atlanta tomorrow, Saturday, and Sunday — will be the last time we see pitchers batting in the starting lineup, as the new collective bargaining agreement, slated to take effect next season, is widely expected to bring the DH to the National League.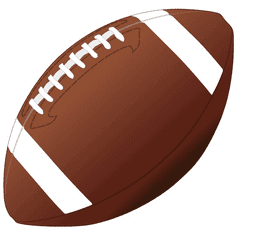 Football News: The Cardinals are going mono-BFBS tonight (thanks, Phil). … The Bills will wear their throwbacks this weekend (from Bill Schaefer). … Speaking of the Bills, they tend to play poorly when wearing blue pants (thanks to all who shared). … Bears QB Justin Fields throws right-handed. But a promo for an energy drink shows him as a lefty. … Here's Jason Von Stein's Halloween-themed illustration of this week's NFL matchups. … Here are this week's uni combos for Cincinnati and South Alabama (thanks to all who shared).

Hockey News: New mask for Canadiens G Sam Montembeault (from Wade Heidt). … Here's a fun story about the 20th anniversary of the Oilers' "McFarlane jersey." … The ECHL's new Savannah team will be called the Ghost Pirates (from Jack O'Connor and Scott Kaplan). … Here's North Dakota coach Brad Berry talking about the uniforms that the team will be wearing for this Saturday's Hall of Fame game against Penn State. … Penguins G Casey DeSmith caught some flak last season from teammate Teddy Blueger, who thought DeSmith's mask was too plain-looking. So DeSmith has had Blueger design his latest mask (from Chris Weber). … The NAHL's North Iowa Bulls will wear Busch Light-themed uniforms for two games in December.

Basketball News: The Bucks teased their upcoming City alternate (thanks to all who shared). … Here's another look at the new City jerseys for the Mavs and the Grizzlies. Both of those had previously leaked, but those links provide fresh visual confirmation. … New throwbacks for Central Arkansas men's and Northern Iowa men's (thanks, Phil).

Soccer News: Mexican club Cruz Azul, which translates literally to Blue Cross — the team is named after its parent concrete company — is planning to wear a new red jersey against Club América, in honor of the Red Cross. "The only connection I know of is the name of both organizations," says Sinuhé Flores. … Players on both teams in yesterday's Rangers/Aberdeen Scottish Premiership match wore black armbands in memory of former Rangers and Scotland men's manager Walter Smith (thanks, Jamie).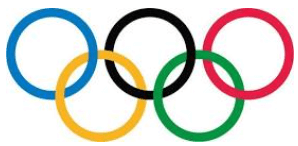 Olympics News: Here are the staff and volunteer uniforms for the upcoming Winter Olympics (thanks, Phil).

• • • • •
I'm visiting my mom today. She's had a rough October — spent eight days in the hospital earlier in the month — but seems to be back in decent shape now. Play nice while I'm away and I'll see you back here tmorrow. — Paul