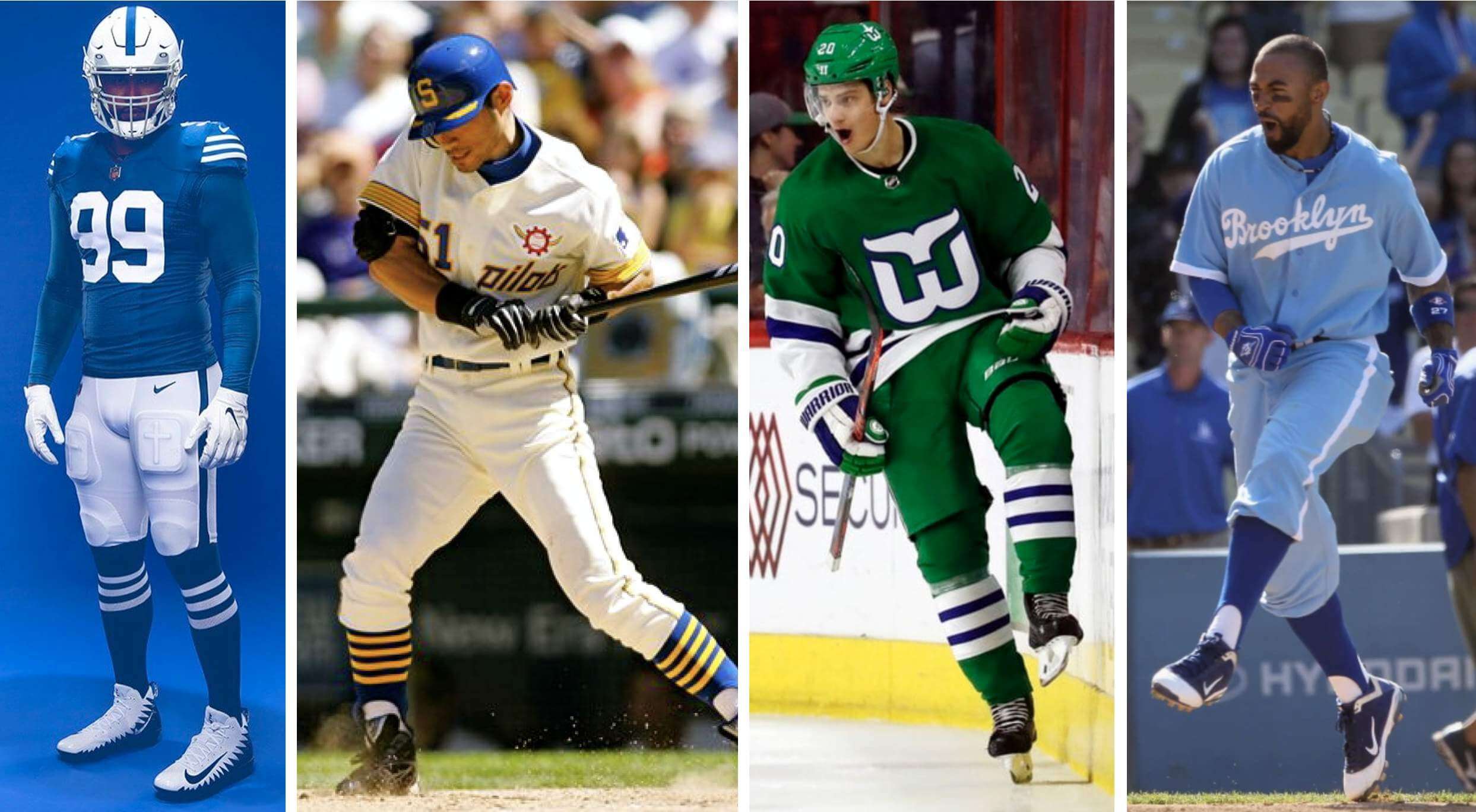 With the Colts unveiling a throwback from their Baltimore era this week — and with lots of Baltimore fans griping about it — I decided to explore a topic that I've often touched upon peripherally but never addressed head-on: Who does a team's history, including its uniforms, really belong to, and which teams should or shouldn't get to wear certain throwbacks? It's an intriguing question, with lots of nuances. People who've subscribed to the email version of my Bulletin content should already be seeing this article in their in-boxes; everyone else can check it out on my Bulletin page.
(If you don't know what Bulletin is and/or are wondering why there isn't a full-length lede entry here on the blog today, look here.)
• • • • •
• • • • •
Together, we are all… pic.twitter.com/R5FnT4kv1I

— Cleveland Indians (@Indians) July 23, 2021
Update, 9:45am: Cleveland MLB team's new name: Nope, not Spiders, not Munis — Guardians. Silly blue-collar bullshit hype video is shown above, and here are the logos:
New Cleveland Guardians logos and word marks @UniWatch @sportslogosnet pic.twitter.com/12JxU6zfXC

— David Guidos (@CoachGuidos) July 23, 2021
Phil will have more coverage of this tomorrow, and I'll have some thoughts about it on Monday.
• • • • •
• • • • •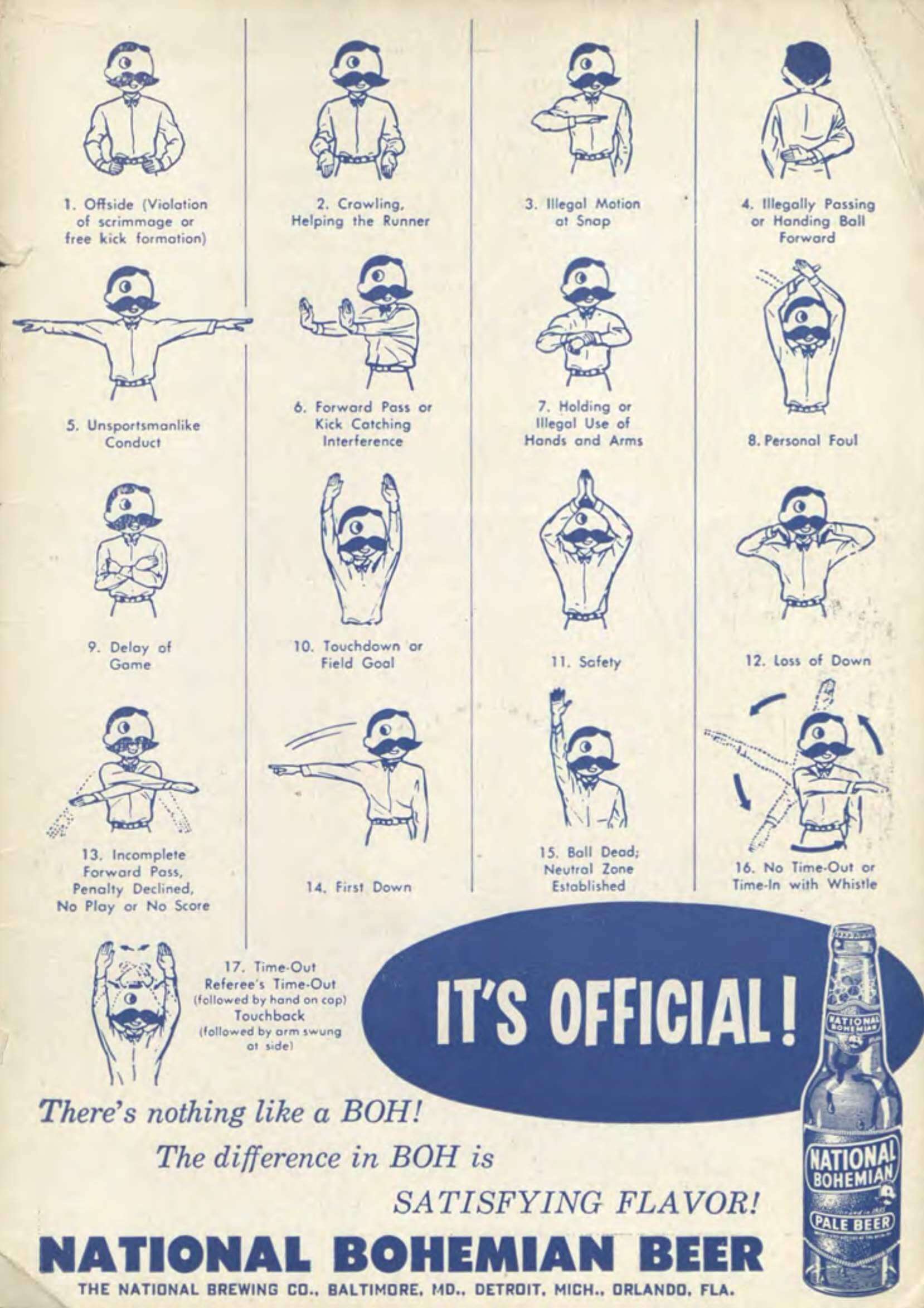 Click to enlarge
Too good for the Ticker: In yesterday's post, I mentioned that the Colts had posted a link to their 1956 media guide to help promote their new '56 throwbacks, but I hadn't yet scrolled through the entire publication. After I spent a bit more time with it yesterday, I discovered this spectacular ad showing the Natty Boh mascot, Mr. Boh, acting as a football ref. So good!
• • • • •
• • • • •
Membership update: Membership orders have slowed to a trickle, but we did just add a couple of designs to the card gallery (including Fran Simmonds's card, which is based on this Oxford Pennant banner that the Bills displayed after a victory last season).
Ordering a membership card is a good way to support Uni Watch, and fun to boot. And remember, a Uni Watch membership card entitles you to a 15% discount on any of the merchandise in the Uni Watch, Uni Rock, and Naming Wrongs shops. (If you're an existing member and would like to have the discount code, email me and I'll hook you up.)
As always, you can sign up for your own custom-designed card here, you can see all the cards we've designed so far here (now more than 3,200 of them!), and you can see how we produce the cards here.
• • • • •
• • • • •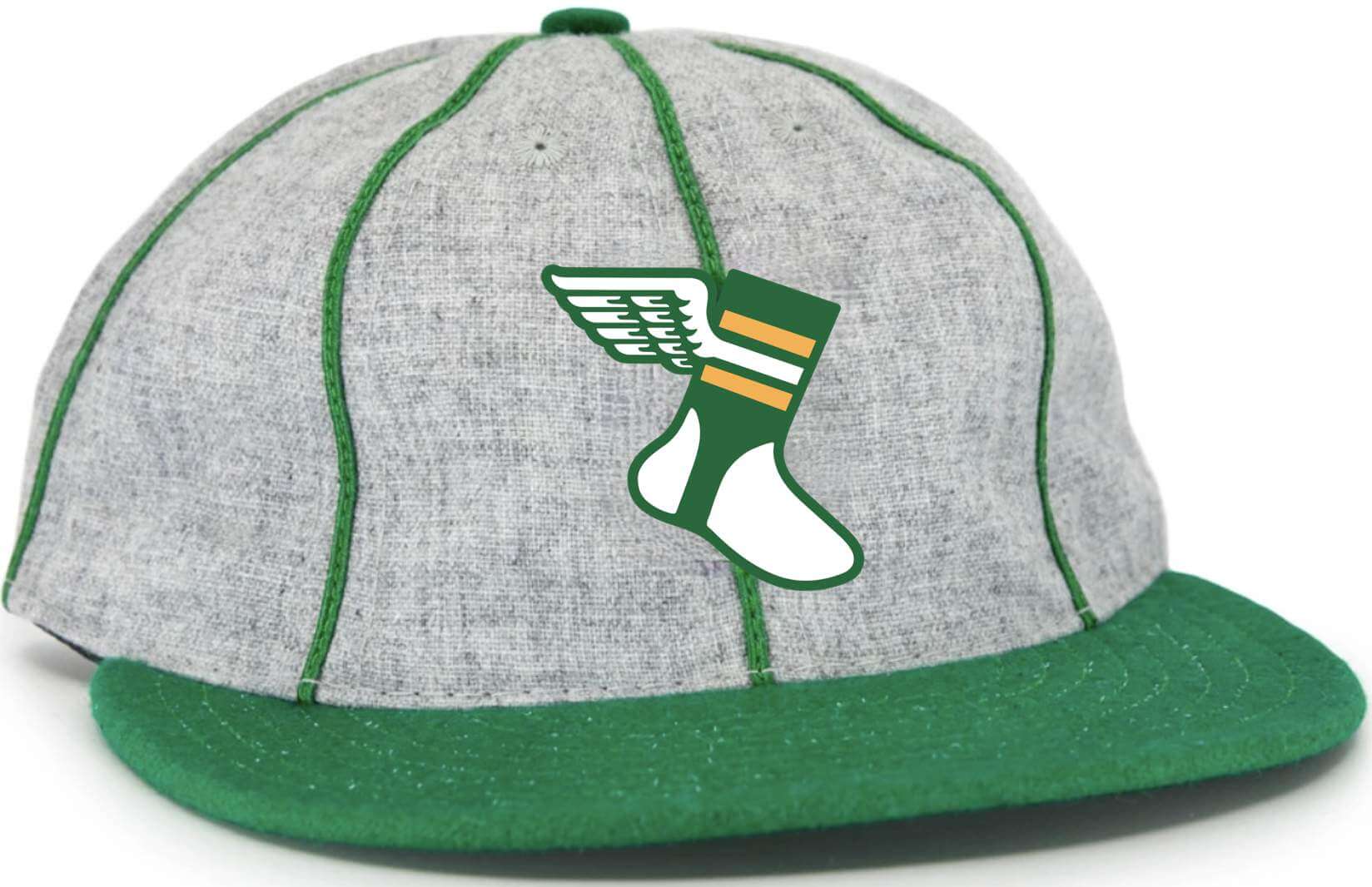 Click to enlarge
Cap update Thanks to everyone who expressed interest in this new Uni Watch cap concept. It looks like I'll be going ahead and putting it into production with Ebbets Field Flannels for a full range of fitted sizes. Only a couple of people have expressed interest in an adjustable version, so I will probably not go ahead with that format unless we get a late-breaking flood of interest in the adjustables (sorry).
If you emailed me to say you'd be willing to purchase this cap, I will soon be getting in touch to ask you to pre-order and confirm your size.
If you missed my previous posts about this cap concept, here are the details:
• This will be an eight-panel cap (not the more common six-panel) with green piping as shown in the mock-up.
• Just like the Classic Cap, this one will be 100% wool and made in the USA by Ebbets.
• That green brim is a Kelly green. As I recently explained, Ebbets no longer has the shade of green we were using for the Classic Cap. I don't want to do a solid-Kelly cap, but I think the combination of Kelly, grey, and piping works really well.
• Speaking of the brim: The photo that I used for the mock-up showed a cap with a short, soft visor. But the real-world cap will have a conventional-length stiff visor.
• No visible maker's mark, of course.
• It should be available to ship around the end of September.
• Based on the quote Ebbets has given me, the price will be something like $43 plus $6 shipping.
If you're interested in pre-ordering this cap based on the info I've just provided, please send me a note indicating that you'd be on board. If you want to list your preferred size (or if you'd prefer an adjustable instead of fitted), that would also be helpful.
Thanks in advance for your feedback — much appreciated.
• • • • •
• • • • •
The Ticker
By Anthony Emerson


Baseball News: It appears a Giants clubbie was touching up a batting helmet with a marker in the dugout before last night's game (from @RearFactory and Xian Choy). … During last night's Indianapolis Indians game, Indy had one of their players coaching first. Later in the game, he was replaced by, as Mark Kunz describes it, a guy in a Pirates hoodie. … Wayne County, Mich., has approved an $850,000 grant to help with renovations to Hamtramck Stadium, one of the few Negro Leagues ballparks still standing (from Kary Klismet). … The Coastal Plains League's Savannah Bananas are putting players' faces on their jerseys (from Bryant Singleton).

Pro Football News: Here's our first look at the Bucs' Super Bowl rings. … In addition to a new name, the CFL's Edmonton Elks got new unis as well (from Wade Heidt and Moe Khan). … Well, that was quick. After being called just "The Superdome" for a little under a week, the New Orleans facility has a new, stupid advertised name (from Timmy Donahue).

College/High School Football News: New Tennessee football coach Josh Heupel says he wants to put a "new age approach" on Tennessee's iconic "T" logo (from Kary Klismet). … It appears that Illinois's "I" logo has been added to the team's pants (from Jake Parrillo).

Soccer News: Spurs have unveiled an, uh, interesting new second shirt. The back is mostly black due to legibility regulations for NOBs and numbers. The "reasoning" behind it from Nike's Marketing BS Department is that it "puts future creators at the heart of [the] design, with an expressive print that represents collective creativity from local minds." Through it all, I actually kind of dig it, but then again I'm a space nerd (thanks to all who shared). … Juventus has formally unveiled their new second shirt (thanks, Jamie). … CSKA Moscow revealed their new kits in a Twitter thread. Their away kit is a very nice fauxback (from Ed Żelaski). … Also from Ed: What's the most patronizing way to promote a new kit? Saying it's "inspired by the working class of [area]" and then charging 90 euros for it. Anyway, Union Berlin's new away kit is here. … Couple more from Ed: New kits for Polish teams Raków Częstochowa and Podbeskidzie Bielsko-Biała. … Really gorgeous new kits for Brazilian side Palmeiras, celebrating the 60th anniversary of their Copa Rio title. The Copa Rio was the first club competition featuring teams from both the Americas and Europe (from Trevor Williams). … Also from Trevor, EFL League Two side Stevenage have a new shirt advertiser. … Do you want to see an original New York Cosmos belt buckle? Of course you do.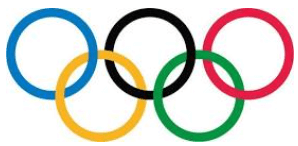 Olympics News: The IOC has ruled that the German field hockey captain Nike Lorenz can wear a rainbow captain's sockband (article in German, with thanks to Jamie). … Norwegian beach handball players were fined for having shorts that were too long, a British Paralympic sprinter was told her shorts were too short, and Black swimmers can't wear swim caps more comfortable for their hair. All in all, the IOC is coming under heavy scrutiny for its treatment of female and nonwhite athletes at this year's games (thanks, Phil). … Also from Phil: On a lighter note, here's how Team USA's uniforms have evolved from 1896 to 2021, and here's a more detailed look at the evolution of Team USA's gymnastics unis specifically.

Grab Bag: Jaguar's Formula E team gave its drivers, Mitch Evans and Sam Bird, custom firesuits for the London races this weekend. The team considers this their home race and it would be the first time they've raced in the U.K. since their last season in Formula One in 2004 (thanks, Jamie). … The following are all from Kary Klismet: Marion (Iowa) High School has unveiled its new athletics logo. … Jacksonville's Riverside High School has also unveiled a new athletics logo. … City leaders in Christchurch, New Zealand, have instructed designers to lower the capacity on the city's planned new stadium from 30,000 to as few as 25,000 to bring the project back within budget over the objections of New Zealand Rugby, which says the reduction will make the stadium too small for major international competitions.
• • • • •
That's a wrap for this week. Thanks for all the feedback on Bulletin, enjoy Phil's weekend content, and I'll see you back here on Monday. — Paul