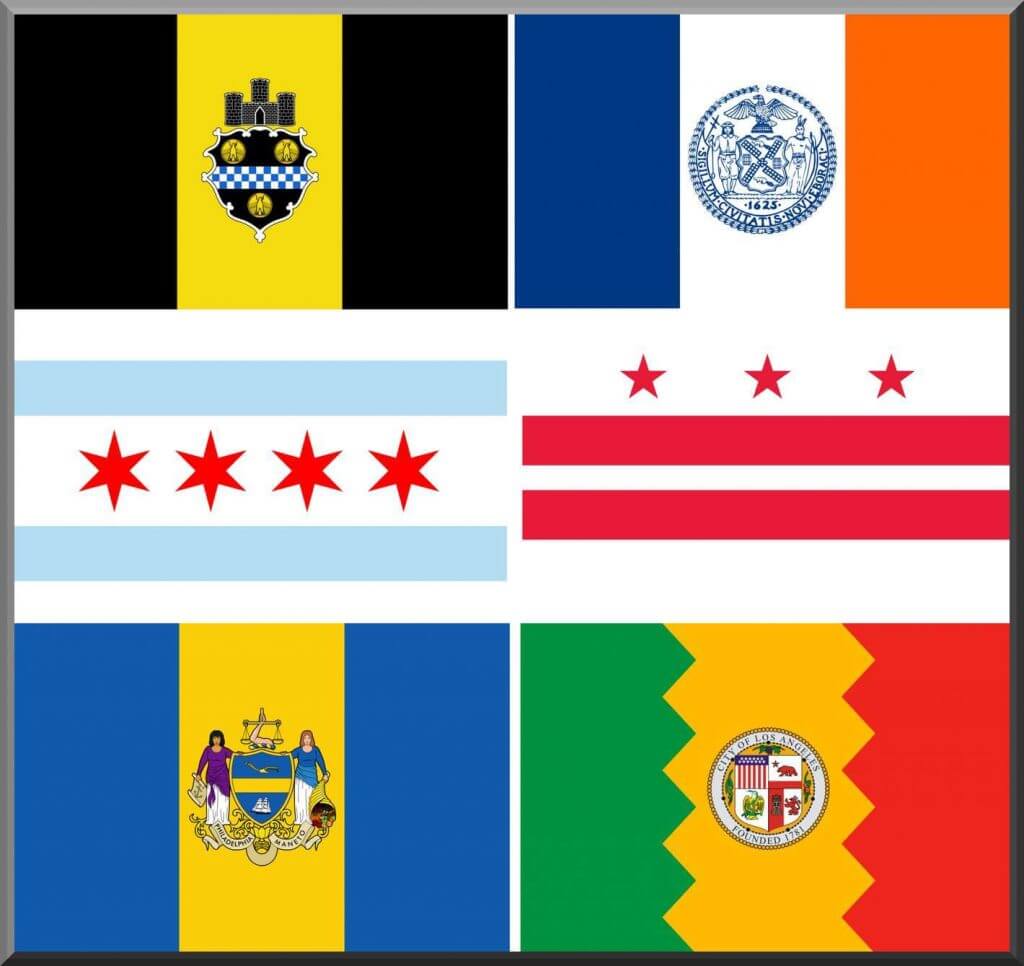 By Phil Hecken, with Logan Paige
Follow @PhilHecken

Good Sunday morning, Uni Watchers. Hope you're all staying safe and well.
Now then, I received the following e-mail from reader Logan Paige earlier this week:
Hey there,

As a lifetime Philly fan, former PA resident, and big time Uni Watch fan, I recently had a thought run through my head. Why is it that Pittsburgh pro sports teams have a cohesive look that matches the colors of their city flag and yet none of my own Philadelphia teams sport the powder blue and yellow (sans one 2007 Eagles game)?

This led me down a path of researching how other teams in other cities have approached this. Are there other cities like Pittsburgh where many, if not all, of the teams share the local colors?

I found some interesting things, including many teams that I had no idea were derived from their city's flag (Knicks, Mets), and some cities that surprisingly had no chromatic connection whatsoever to their pro sports teams (Los Angeles).

Let me know if you'd like to learn more about my findings, my process, and if you think this would make good content for the site. Either way, I found it very interesting as someone who enjoys uniforms and municipal flag design and hope that you do too!

Best,
Logan Paige
I'm not quite the vexillologist (or even vexillophile) that some in the readership are, but I have always been intrigued by nation, state and city flags — but for uni-philes such as ourselves, flags bear a close kinship to uniforms. On several occasions we've featured uniform/flag articles on this site (I remember doing a set of concepts about a dozen years ago for baseball where I attempted — as best one can do in MS Paint, anyway — to place every team in color elements based upon their city flags), so when Logan approached me with this I was quite intrigued and thought it would make for an interesting piece. Here's Logan.
• • • • •
Uniform Colors and City Flags
by Logan Paige
As a lifetime Philly fan and longtime PA resident, I was often jealous of the fans on the other side of the state. Pittsburgh is of course known for its cohesive look across its professional teams, with the black and yellow matching that of the Pittsburgh official city flag. Meanwhile, my teams were a hodge-podge of colors that had no connection to the powder blue and yellow of the Philadelphia flag (which would be an excellent uni color set!). We got one Eagles game in 2007 with those colors as a throwback that didn't really ever exist and that's it.
This got me thinking about sports teams and their connections to city colors. Were there other cities like Pittsburgh? Or were most like Philly? I went to work to find these answers. I had a simple methodology for rating cities in terms of their cohesive colors. For each team, they received a point if their colors were a match to the city flag, half a point if it seemed derived or inspired by the colors but not an exact match, and zero if it wasn't close. To make things simpler, I only looked at cities with more than team in the big 4 pro leagues and only counted primary sets of colors (no NBA "City" uniforms here).
Below are my top 3 cities based on uniform-flag color cohesion, as well as a couple I found surprising that mostly lacked this type of connection at all.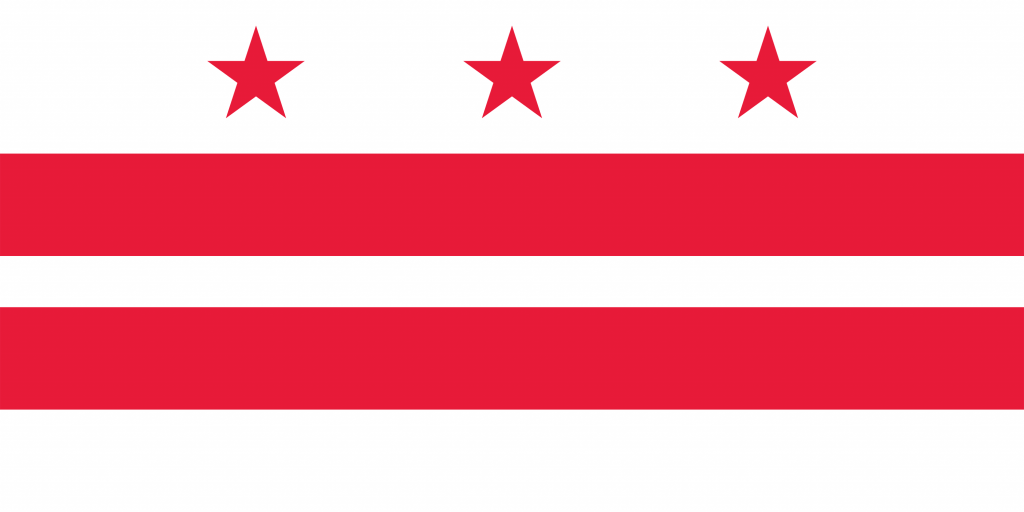 3. Washington DC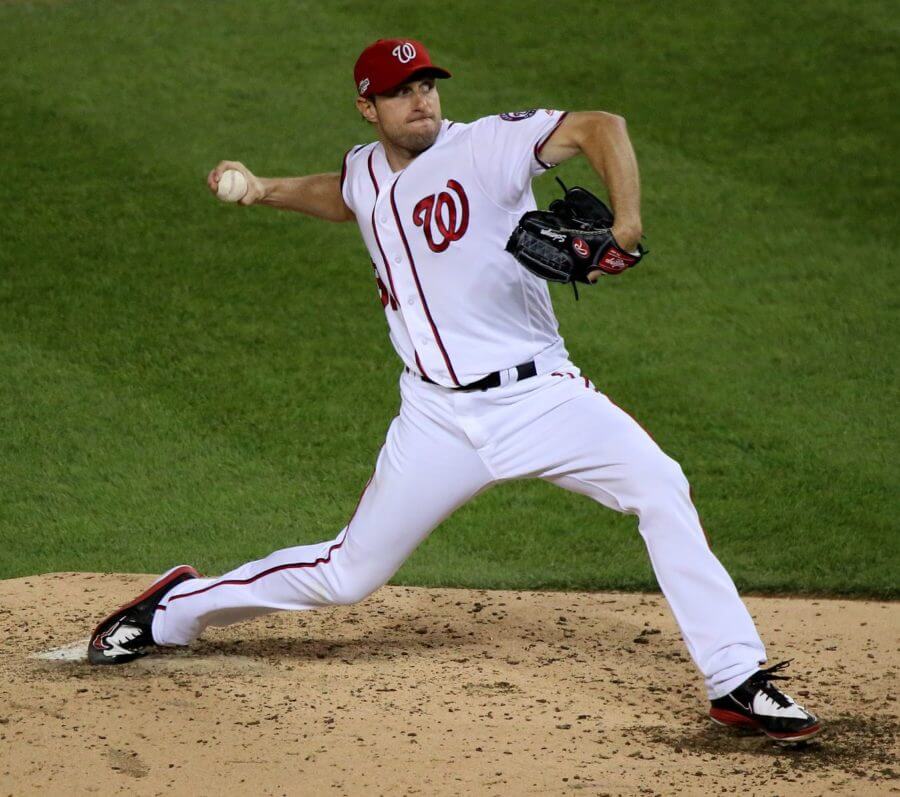 I struggled a bit at scoring the uniforms in our nation's capital. Technically the flag of the city only uses the colors red and white. However, it is also so closely tied with the United States, that the inclusion of blue is understandable. I ultimately settled on 1 point if the team was predominately red and white, and half a point if blue was pretty prominent in the uniforms and logo. This gave DC 2 points with only the Football Team receiving zero points in a mostly cohesive district.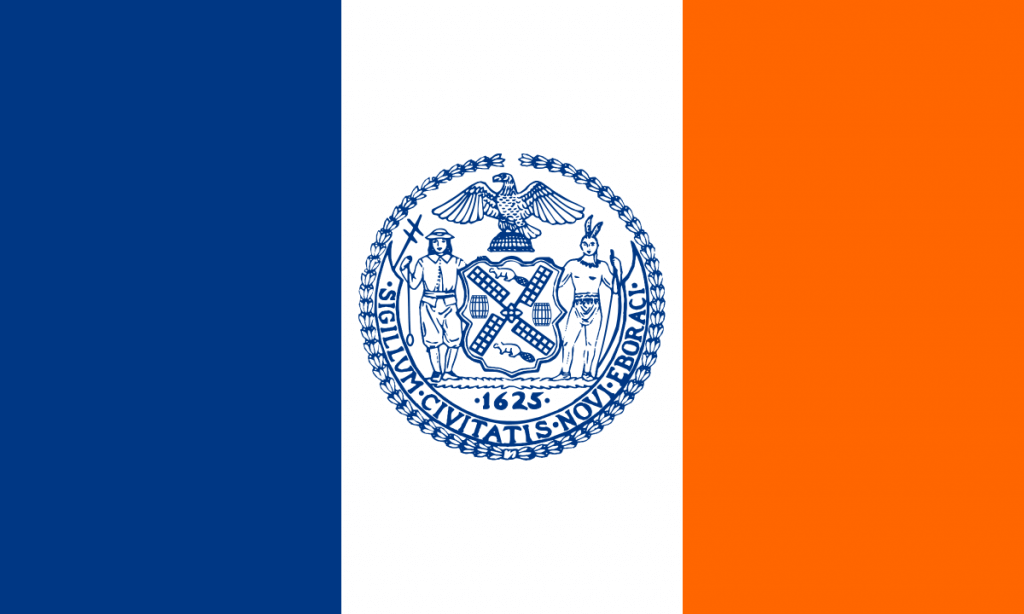 2. New York City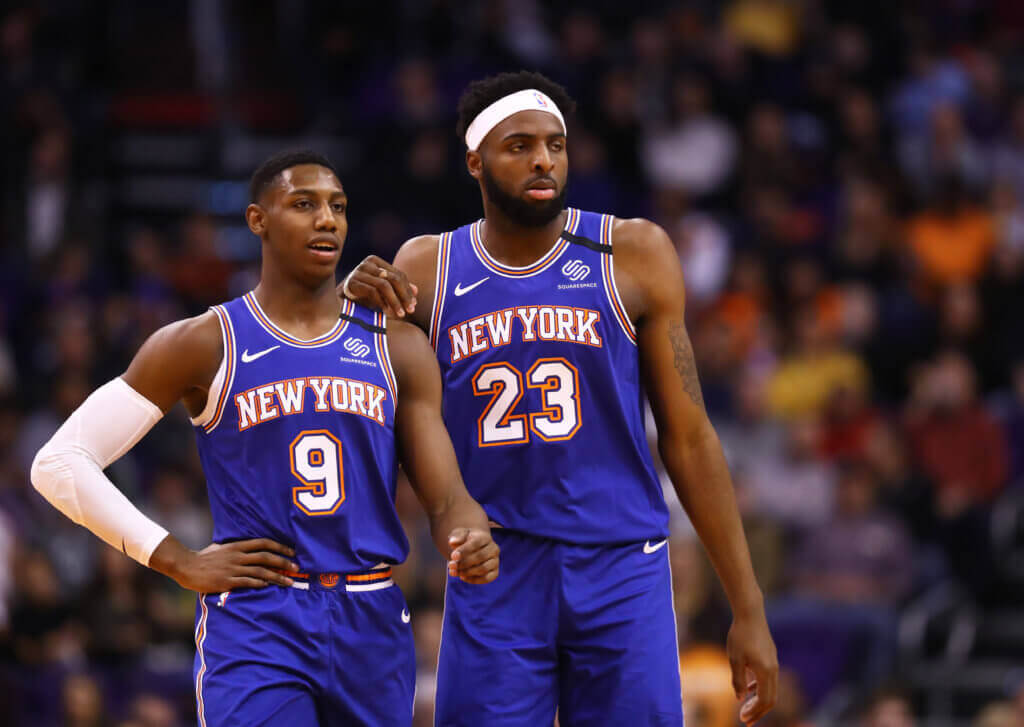 Now this one might be slightly controversial. It was tied for the most points at 3, though the argument could be made that the city as a whole is not cohesive. The flag of the Big Apple proudly flies the colors of blue, orange, and white. This strongly matches the Mets, Knicks, and Islanders but is a complete disconnect from all of the remaining NYC teams. Makes you wonder if the Giants or Jets ever thought about donning the city's blue and orange?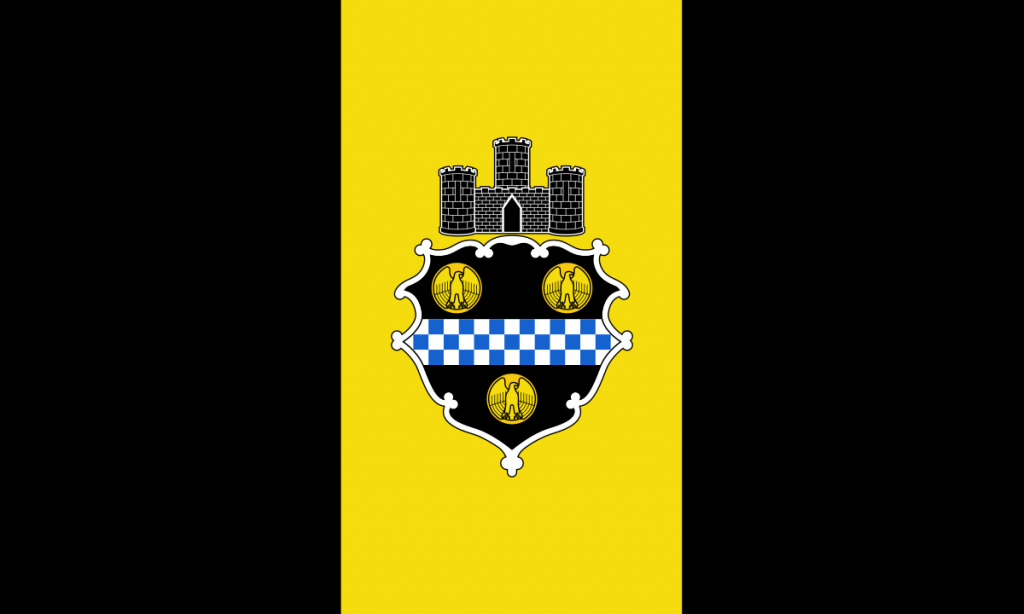 1. Pittsburgh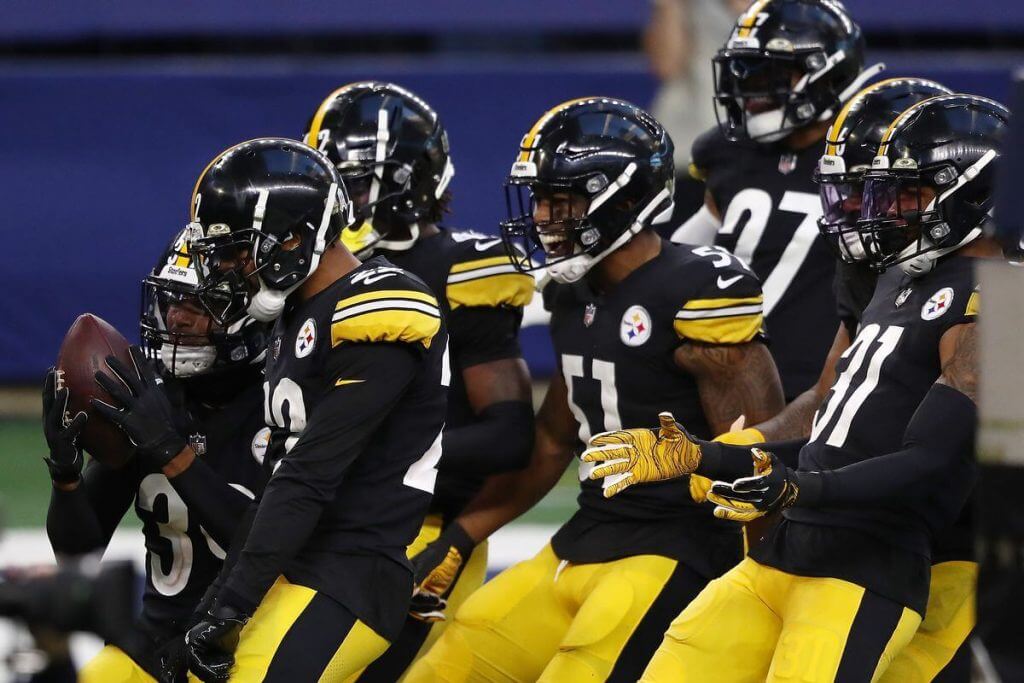 Alright, no surprise here. Not only does it have 3 points, it does it with a 100% success rate and no doubt in my mind that if they were the next NBA expansion team that they would do so wearing the famed black and yellow. No other city had uniform-flag cohesion quite like the Iron City.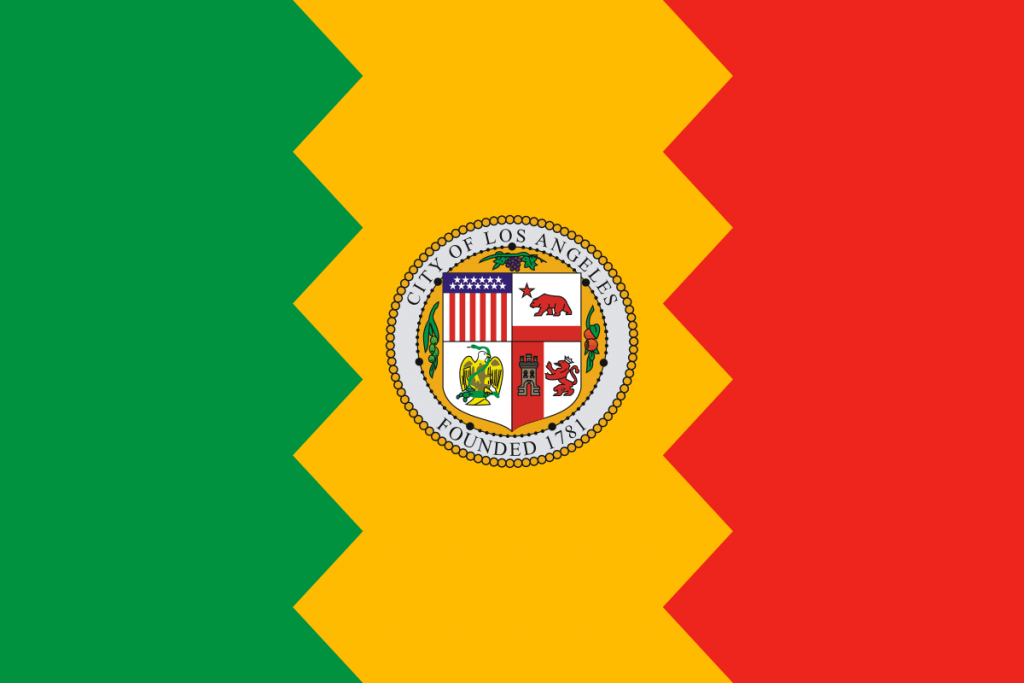 Surprises

My biggest surprise was that were exactly zero matches in the City of Angels. A metro area that consists of 7 professional teams has absolutely no connection to the red, yellow, and green of the Los Angeles flag. Though to be fair, I'm not sure it's the most appealing color combination so I don't entirely place the blame on the teams. Maybe we'll see an appearance in a future Clippers alternate uniform one day.
And finally, a city that I think is completely missing the boat is Chicago. The powder blue and red flag of the Windy City is iconic and an excellent color combo for uniforms. I gave the Cubs half a point for at least going the route of red, white and blue but no other team decided to even come close. While it's hard to argue changing any of the teams' looks at this point, it's worth considering what could have been.
And that's what I've got for you. I always found flag design to be pretty interesting and enjoyed seeing how it connected to the uni-verse.
• • • • •
Thanks, Logan! I've vacillated on this sort of thing over the years. On the one hand, I love how Pittsburgh teams embrace the black and gold of their city flag — it's their thing, and it totally works. However, would I like it if some other teams from the same city did the same thing? I don't think I would, because it's unique to Pittsburgh. Imitation may be the sincerest form of flattery, but it squads from cities other than Pittsburgh were to rally around the flag colors, it would make it less special, for them and for Pittsburgh. Now, would I like perhaps one team (or even a couple out of many) from a city to embrace the city flag colors (like NY has done to a certain extent with the Mets, Knicks and Isles)? I think that would depend on the colors and the designs. Just as black and gold are great colors together, so too are orange and blue. Also, I will give a tip of the cap to the Chicago Red Stars for literally incorporating their flag onto their unis.
Readers? What say you? I know we've discussed flags and uniforms before — but it never hurts to refocus the discussion as Logan has.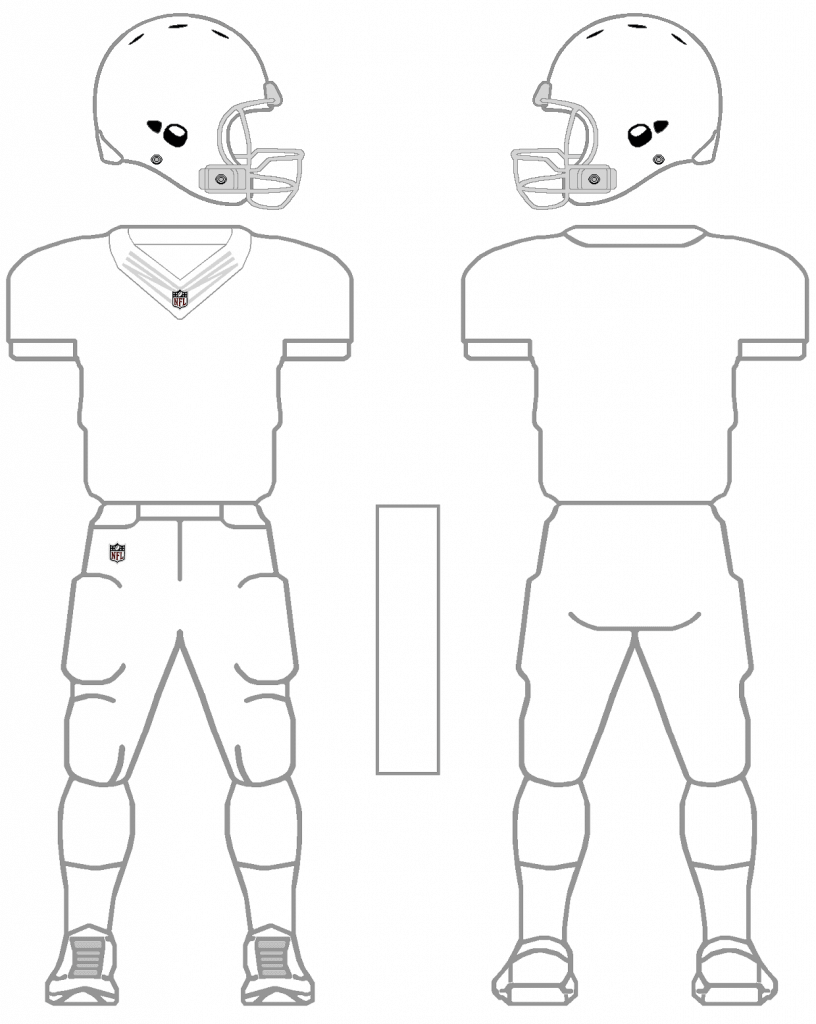 Uni Concepts & Tweaks
Time for more Uni Tweaks from the UW readership.
I hope you guys like this feature and will want to continue to submit your concepts and tweaks to me. If you do, Shoot me an E-mail (Phil (dot) Hecken (at) gmail (dot) com).
• • •
Today's concept come from Drew Abernathy, who has some concepts for a redesigned Houston Texans football team.
He writes…
Hey, Phil;

Here is a redesign I did for the Houston Texans.

Description:

A buddy of mine on Twitter mentioned that the Texans' seemed like a team that's either an afterthought or unfinished. Digging around the G.U.D., their uniform looks like a different take on the last Patriots uniform (debuted in 2000, I think).

So, I decided to try my hand at a redesign. Using a Light Royal Blue in response to the Adams' family. I flattened the bull, kept the dark steel blue as an accent, and made a different stripe pattern. Kept their number and name fonts and added a stripe to the helmet. Even made a battle red color rush, uniform.
And here are his designs: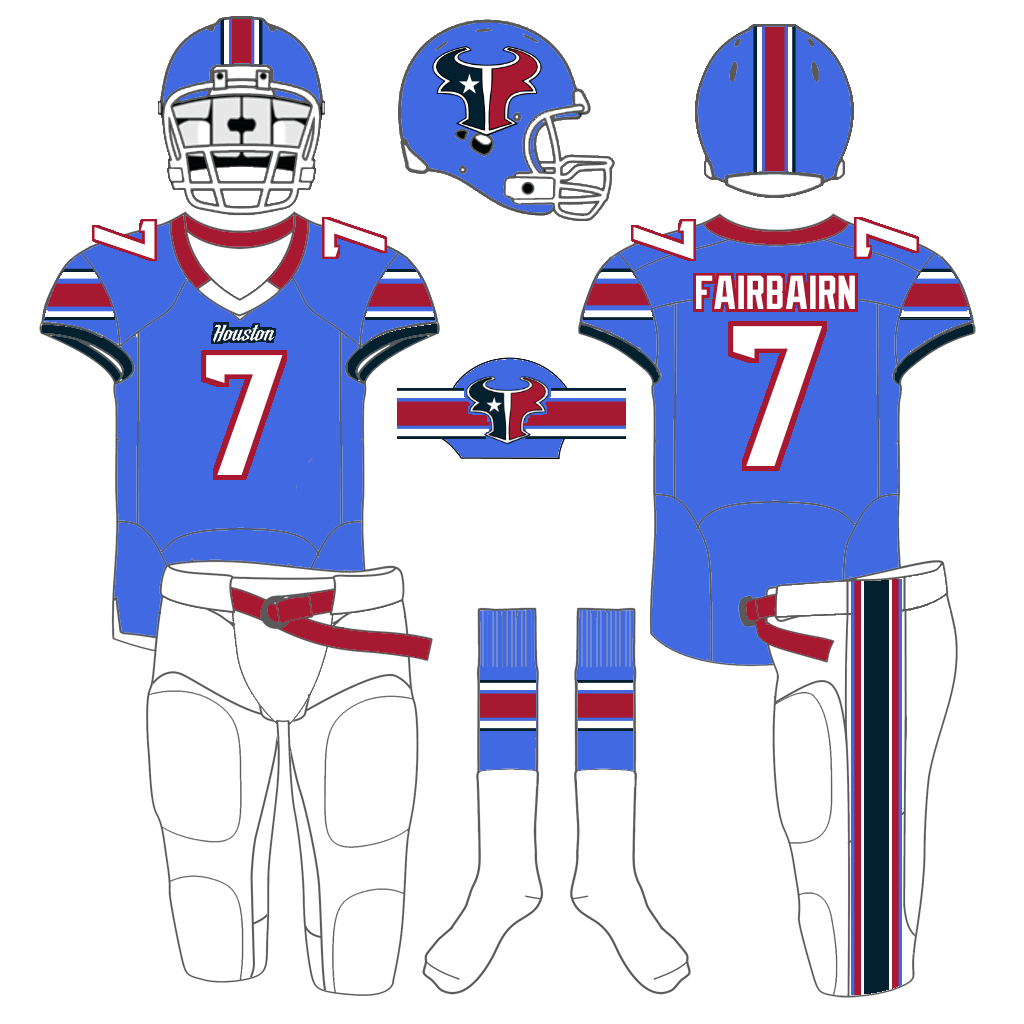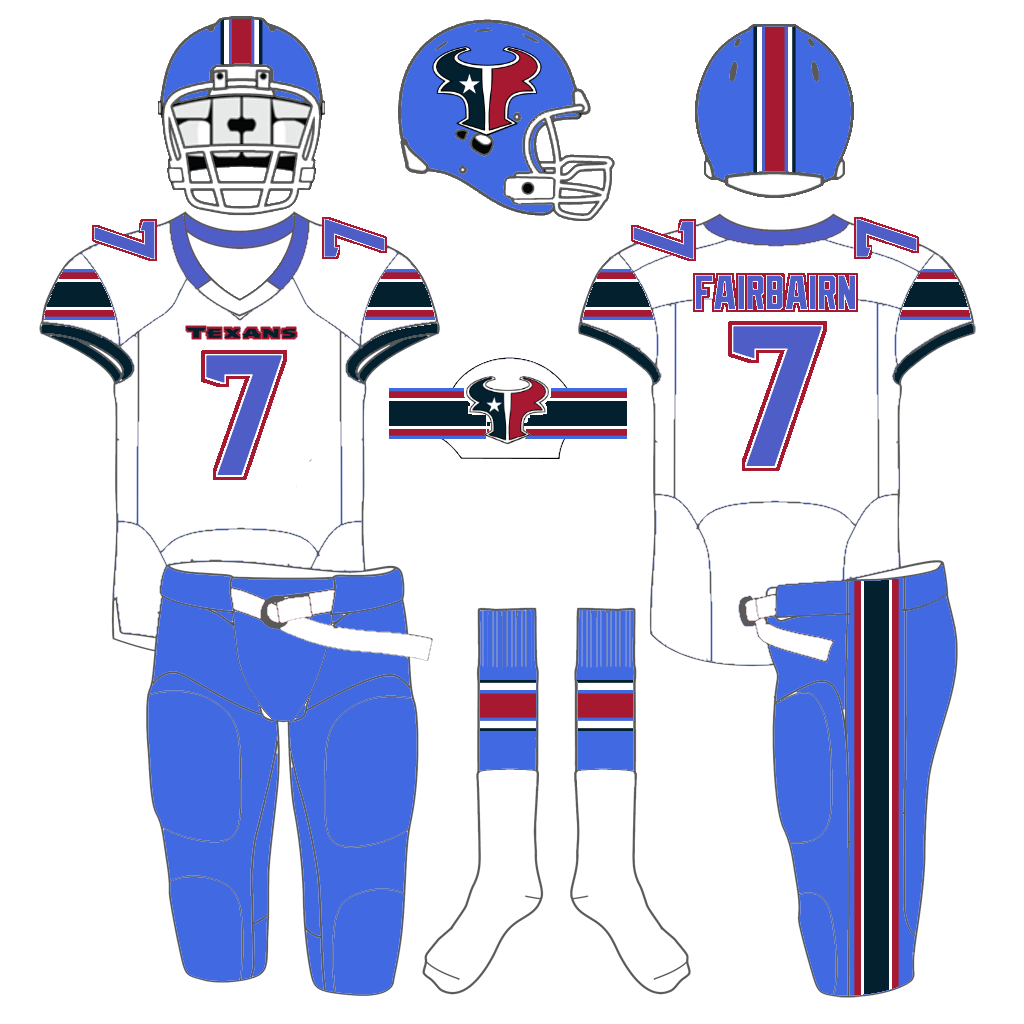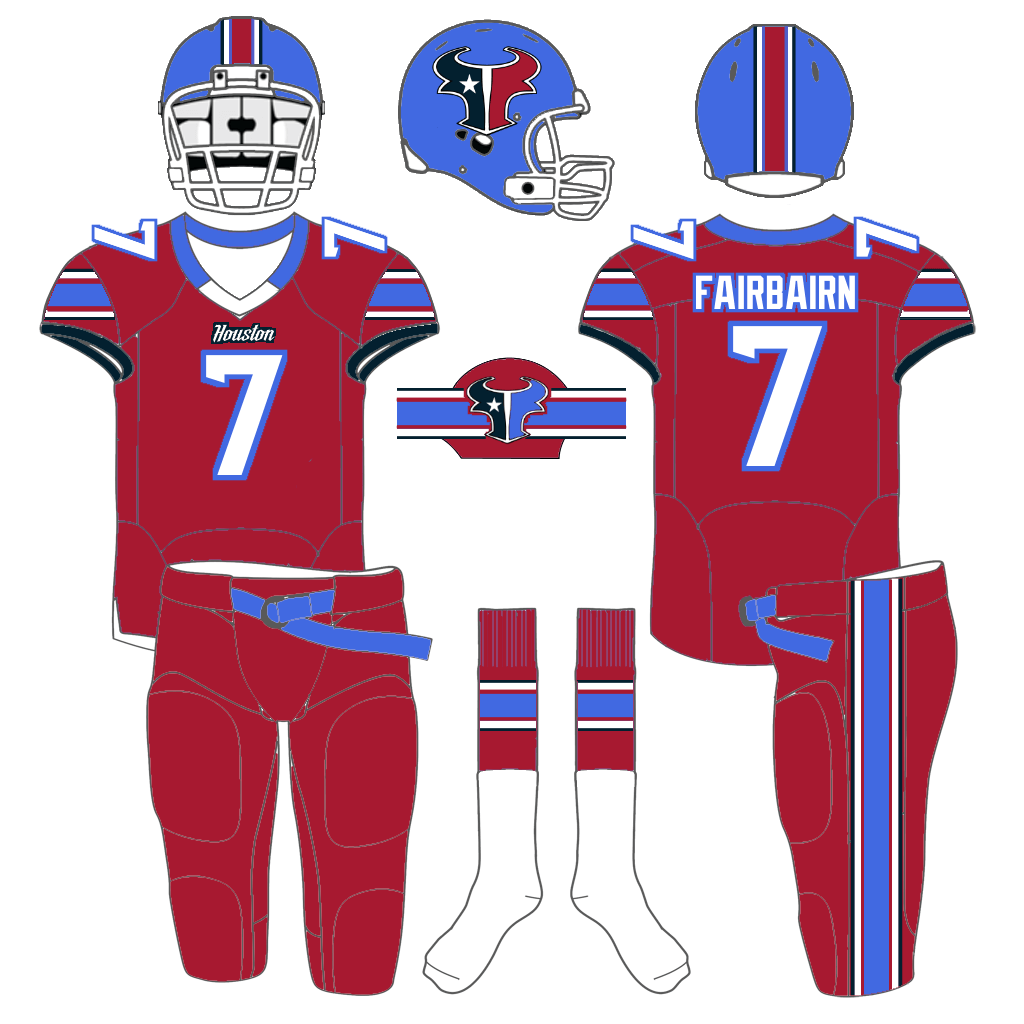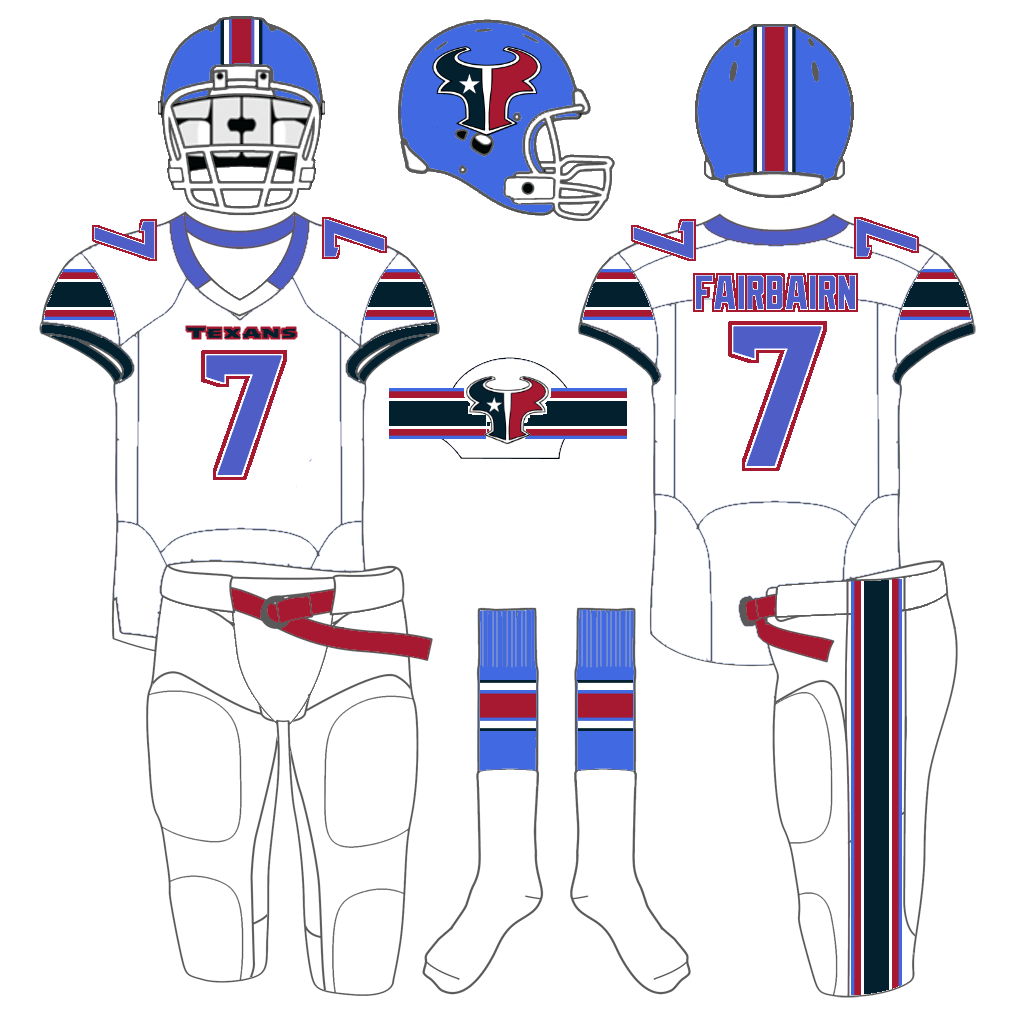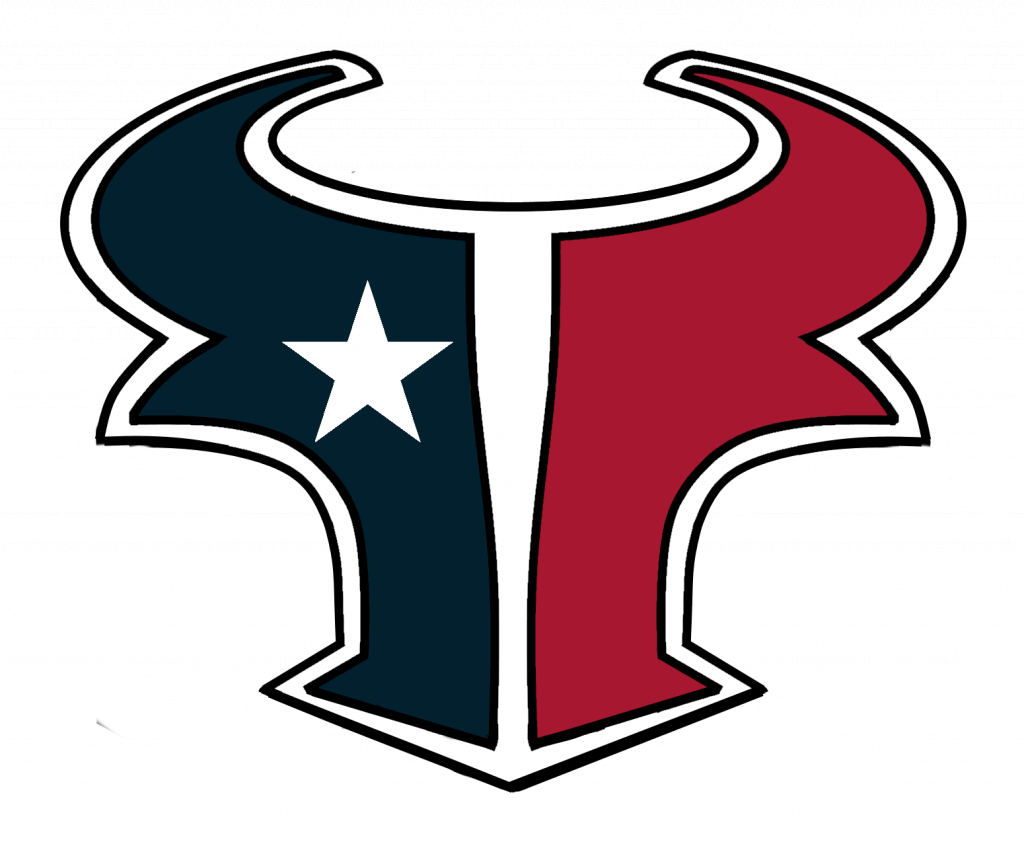 • • •
Thanks Drew!
OK readers (and concepters). If you have some tweaks or concepts, shoot 'em my way with a brief description of your creation and I'll run 'em here.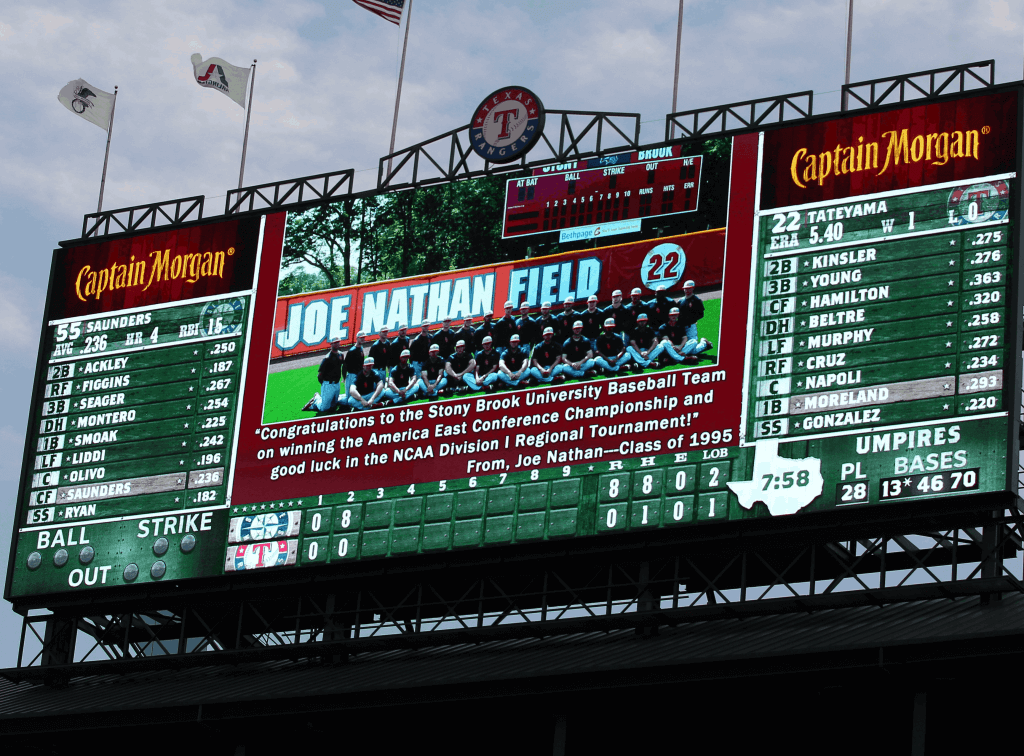 Guess The Game…
from the scoreboard
Today's scoreboard comes from ojai67.
The premise of the game (GTGFTS) is simple: I'll post a scoreboard and you guys simply identify the game depicted. In the past, I don't know if I've ever completely stumped you (some are easier than others).
Here's the Scoreboard. In the comments below, try to identify the game (date & location, as well as final score). If anything noteworthy occurred during the game, please add that in (and if you were AT the game, well bonus points for you!):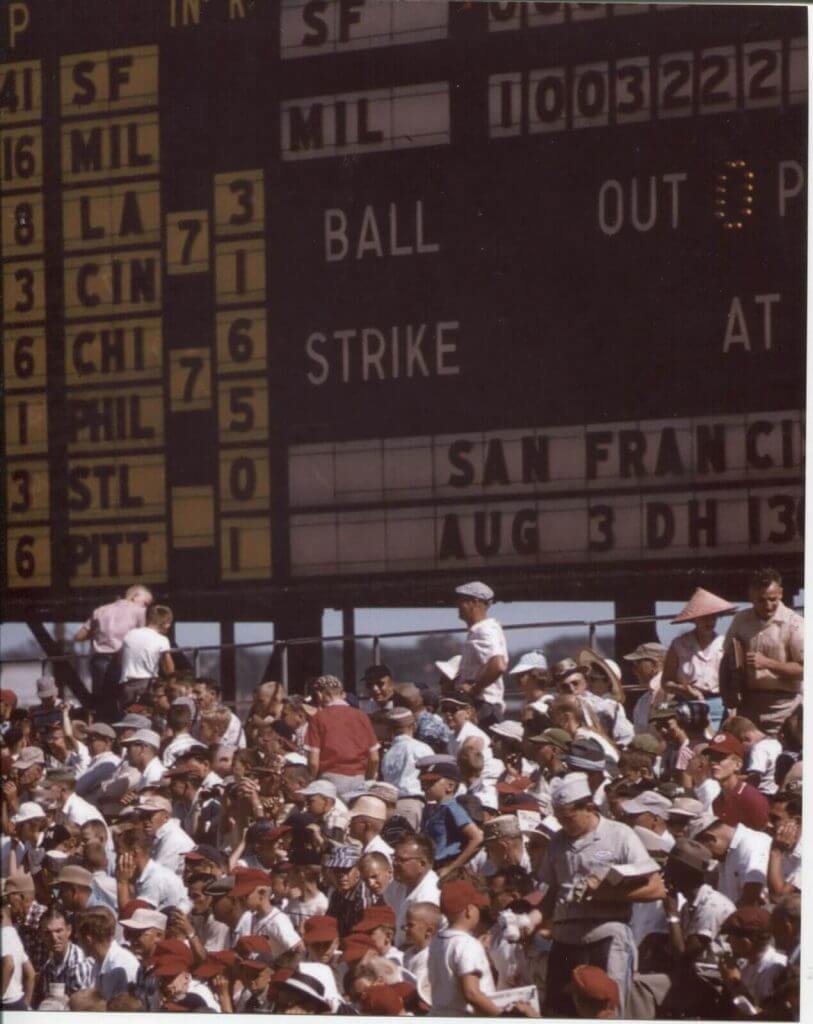 Please continue sending these in! You're welcome to send me any scoreboard photos (with answers please), and I'll keep running them.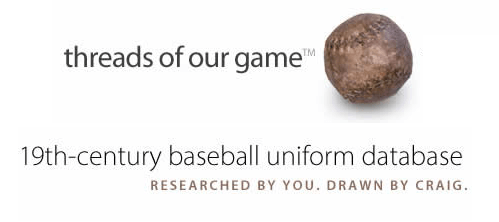 Threads of our Game…
Got an e-mail yesterday from the great Craig Brown, who runs the fantastic Threads Of Our Game website. If you're not familiar with it, the primary focus is on pre-1900 baseball uniforms and related ephemera.
He wrote:
Hello baseball historians,

Here's a quick look at a long-lost uniform: the Boston black of 1899.

The all-black uniform was one of baseball's more intriguing fashion statements. The trend started big in New York on July 28, 1888, when the Giants took the field in "stunning suits of coal." The look spread quickly westward — to the Alleghenies, to the Plains, and to California — but eventually the fad would fade. Enter the 1899 Bostons and manager Frank Selee, who decked out his team this year in an all-black road uniform, augmented by scarlet stripes on the caps and socks. It seems there are no pictures of Boston's men in black, so please allow Threads to bring this long-lost uniform out from the shadows of time.

See the Boston uniform here.

See the Threads News Feed here.

Thank you for your time,
Craig Brown
Threads Of Our Game
Thanks, Craig! Great work (as always) on this!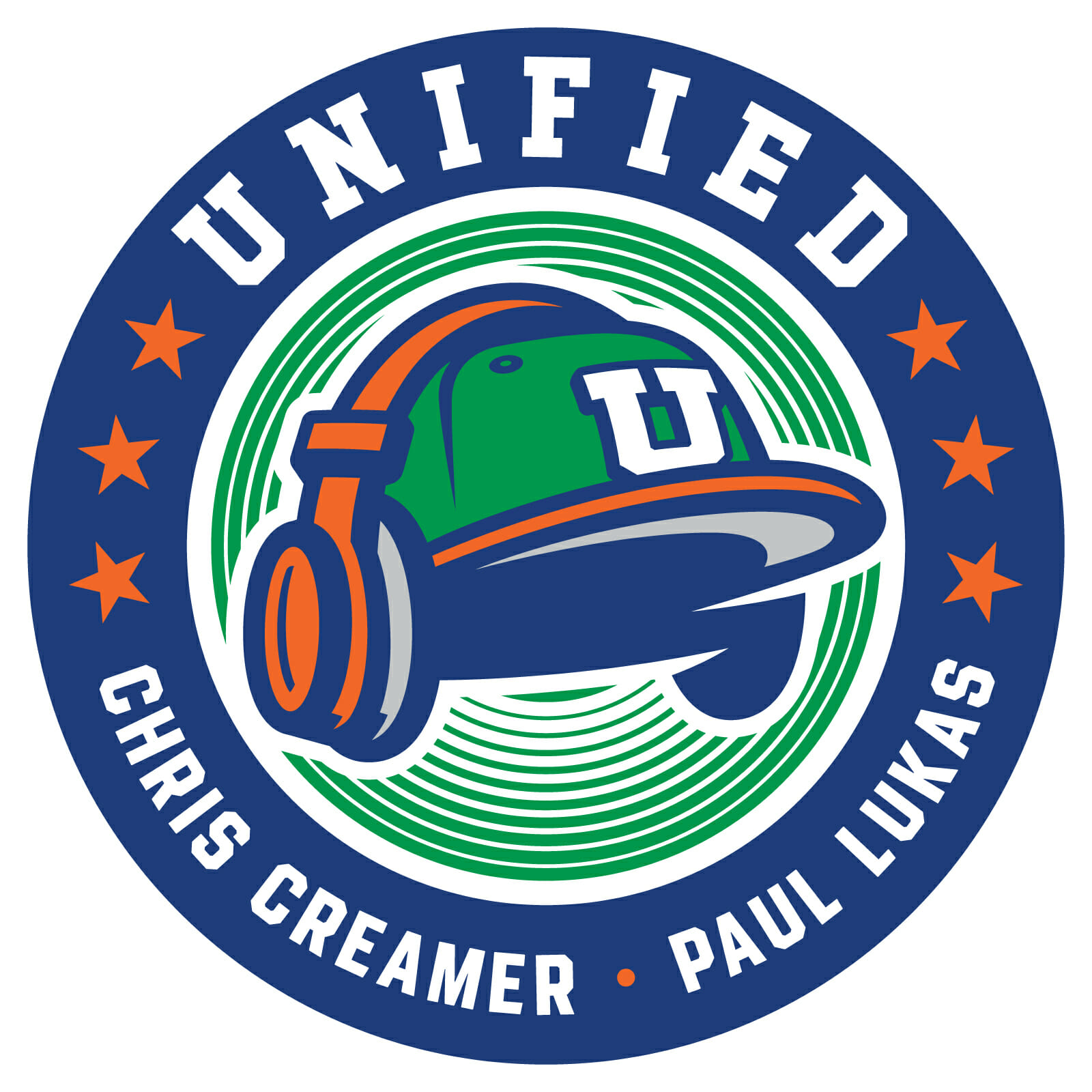 Podcast reminder: Paul here. In case you missed it, for this week's episode of Unified, the recent scenario in which the Mets' starting rotation could have featured both a No. 0 and a No. 00, which I wrote about on Monday, led us to explore various situations featuring zero and double-zero (including, as shown above, such famously zero-clad players as Benito Santiago, Jim Otto, and John Davidson). It was a really fun discussion, in part because Chris isn't usually that into uniform numbers, but he still ended up having a lot to say!
We also talked about the Jags' new emphasis on teal, the news that the Washington Football Team's placeholder identity will be extended for another year, the ЯR uniforms that we think deserve to be upgraded to full-time status, and more.
You can listen to this episode, and subscribe to future ones, on Apple, Google, Stitcher, TuneIn, and Spotify, or just use the player below:
The show notes from this episode, which include photos of most of the things we discussed, are here. Those photos also appear in the video version of this episode, which you can watch here:
Enjoy the episode, and thanks for all the enthusiasm and positive feedback on this project.


Uni Watch News Ticker
By Phil

Baseball News: The website MLB.com has put out a piece we here at Uni Watch could probably have written: The best baseball cap for every team. Lots of good (and surprising) choices in there. Definitely worth the read (from David Cline). … Western Illinois has an interesting look, with the team name and uniform number on top of a large image of the mascot (from Tom Pachuta). … "Odd" Cardinals font: "Saw this ad in my Facebook feed today," says Darren McFadden. "The number font on the middle mask is obviously not the Cardinals' uniform font." … 114 years ago yesterday, the New York Yankees first added pinstripes to their unis. … The St. Louis Cards gave Carl Taylor a full NOB in 1970 (they also had a Chuck Taylor). From MBD Chicago. … The Arizona Wildcats debuted a new white panel cap yesterday (from Chris Mycoskie). … Mount Marty Softball has some new unis (from Timmy Donahue). … MLB just released MLB Local Collection. Says Ignacio Salazar, "Logos combined within each teams state outline. Rest can be seen here." … According to some Instagram stories, a few players received pairs of Francisco Lindor's New Balance cleats, including Salvador Pérez and Ronald Acuña Jr. (from Balsley). … UTRGV Baseball has new uniforms (from Timmy Donahue). … The Danville Baseball Club will announce a new name and identity March 16 (from Tommy Turner).

NFL News: Maybe some things are best just left alone. Ever wonder what "Reverse Retro" jerseys would look like for the NFC North? Wonder no more. If you check out his Twitter homepage and scroll a ways, you can see more NFL reverse retro concepts. … We talk about how the NFL's potential dropping of the one-shell rule could allow us to see Bucco Bruce and Pat Patriot again, but how about seeing classic Seahawks unis once again? (seeing how long it takes Steve McQuistran to make a "blank helmets" reference in the comments…) … "Before Black History Month comes to an end, let us not forget Gene Mingo, recognized as the first Black kicker in the NFL," writes Jimmer Vilk. "He also was the very last straight-on kicker for the Steelers." He adds, "Gene Mingo was not the last Black straight-on kicker in the NFL, though. In week 2 of the 1979 season, Saints K/P Russell Erxlaben was injured, so RB Tony Galbreath handled the placekicking and WR Wes Chandler did the punting. Which might be the only game with a Black kicker and punter on the same team (couldn't get a clean screenshot of Chandler)." … The Cincinnati Bengals had "fun" with a jersey redesign joke on social media.

College Football News: The Michigan State Spartans will have a new helmet this season, based off the classic script worn by their hoops teams of Magic et. al. You can see the video reveal here. … Southern Utah University unveiled some new uniforms yesterday (from Timmy Donahue).

Hockey News: "The WHL started their short season on Friday night. Just the Alberta teams in the Central Division have started at this point," writes Wade Heidt. "The Edmonton Oil Kings usually share Rogers Place with the Edmonton Oilers. Not this year with pandemic restrictions. They are playing in the much smaller Downtown Community Arena as you can see from these highlights. Strange to see regular season major junior hockey in a venue this small. No fans in the building anyway so does not really matter how many seats." … Also from Wade: "The WHL's East Division will be soon begin the season playing out of 1 hub city. All East Division teams will play at the Brandt Centre in Regina, SK. Here is the centre ice paint job for the arena during this season featuring the WHL logo." Is it poetic (sartorial) justice that one of the worst Reverse Retro looks, sported by the Vancouver Canucks, resulted in the team going 0-4 while wearing them? … The Tampa Bay Lightning wore Black History Month patches last evening (from Jakob Fox), who also point out the hangers have Stanley Cup Champion logos on them. … Really nice looking matchup last night between the LA Kings and Minnesota North Stars Wild, both wearing their Reverse Retro uniforms (from Jakob Fox). Even the lineup cards were rendered in RR colors. … It really was a outstanding looking game.

NBA News: The Boston Celtics green uniforms may be iconic, but according to this article, they should consider not wearing them any more (or as often) since their record while sporting them isn't as good as other uni options. I wouldn't go so far as to say they're "cursed."

College Hoops News: It's not that rare in college hoops, but Virginia Tech wore orange at home to create a color versus color game against Wake Forest (from Andrew Cosentino). … Also from Andrew: Yesterday was originally scheduled to be Virginia Tech's senior day, so they celebrated accordingly. However, their game against Louisville on 2/13 was rescheduled for 3/3. Therefore, this game technically wasn't their last home game of the year. Per their annual tradition, the Hokies put their senior players' numbers and senior managers' initials near mid court. … Xavier unveiled some gorgeous throwbacks (from Evan Nash). They were worn from 1976-79. … Nicklaus Wallmeyer notes both Xavier and Washington wore throwback units for their games … UC Riverside with an urban camo treatment on their shoulders and, while its hard to see in the picture, on the bottom of their shorts (from Timmy Donahue). … Roy Williams was presented with a "900" jersey on the occasion of his 900th win (from James Gilbert). … The Kansas Jayhawks wore red uniforms last night against Baylor (from Adam Franz).

Soccer News: A few soccer bits you may have missed: Inter Miami CF have launched a "La Palma" secondary jersey for 2021 season. … Nashville SC unveiled a new away jersey for 2021 Major League Soccer season: The Vibe II. … Minnesota United unveiled their 2021 River Kit as a secondary jersey. … The Atlanta United unveiled a new primary kit. … The San Diego Sockers & St. Louis Ambush played in retro early #MISLSoccer 80s jerseys on Friday night in St. Louis (from the San Diego Sockers). Jimmer Vilk will require a pants change.

Grab Bag: Get the Caddyshack jokes ready: did you know the Phoenix Open has a mascot? It's a gopher (from Shawn Hairston). … UCLA gymnastics debuted new leotards last night (from Timmy Donahue).


And finally… big thanks to Logan Paige for sharing his thoughts on the relationships between city flag colors and the extent to which teams share those colors — really a good think piece!
Everyone have a good Sunday, and I'll catch you all back here next weekend.
Peace,
PH