For all photos, click to enlarge
The photo shown above is from an amazing old scrapbook of 1930s and '40s candy wrappers that recently appeared on eBay and was brought to my attention by my friend David Brown. It's really fun and interesting, and I want to go off-uni today to talk about it. (Just to be clear, I don't own the scrapbook. All of these photos are from the eBay listing.)
The scrapbook was owned by someone named Betty Buggs, who signed her name on the first page:
It's great to see that personal connection from the collector. And I love — love! — that she wrote, "This is my candy bar wrappers collection," a direct, declarative statement of purpose that any collector of anything can surely relate to.
As you can see from that first photo at the top of the page, some of the candies represented in the scrapbook are still with us today, like Snickers, Milky Way (the script logo is clearly related to the current version), Mars, and 3 Musketeers (note that the wrapper touts "3 bars in a package" — that's because that candy originally had three bars with three separate flavors, sort of like Neapolitan ice cream), while others are probably unfamiliar to anyone younger than, say, 75 years old. But all of the wrappers feature great, bold designs — each one is like a little billboard.
Nowadays, the nuts that appear most often in candy bars are peanuts and almonds. But back in the day, there were candies based on other nuts. The next three photos, for example, include wrappers for Walnut Crush, Pecan Feast, and Planters All Cashews:
Speaking of nuts, it's interesting to see that Krackel — a Hershey's product featuring puffed rice, similar to Nestlé's Crunch — apparently used to include peanuts! Check it out:
According to Wikipedia, Krackel did indeed have peanuts from 1939 to 1941, so the wrapper in the scrapbook must date from that period.
One more nut-related item: I love how the Goober Plank logo was spelled out in peanuts! Check this out:
Some of the slogans are pretty hilarious. I particularly like that Mr. Goodbar was touted as "A Tasty Lunch":
On that same spread, it's interesting to see that Baker's used to make candy! Nowadays they're known for unsweetened baking chocolate. (And they still use essentially the same logo character shown on the wrapper in the scrapbook!)
Some of the candy names are funny, too. This next photo includes one called Chicken Dinner (which apparently featured nuts coated in chocolate, like a jillion other candy bars):
One thing that really comes through is the large number of different manufacturers. The American candy scene has undergone relentless consolidation over the past 25 years or so, so the vast majority of products, including many that were once produced by small-ish, independent confectioners, are now made by just three companies: M&M/Mars, Hershey, and Nestlé. That clearly wasn't the case when Betty Buggs was taping these wrappers into her scrapbook.
You can see the entire scrapbook here. Personally, I find it endlessly entertaining and pleasing, in part because I still love candy as much as I did when I was a kid, and in part because the wrapper designs are so lively and stimulating. It's as much a treat for the eyes as the candies no doubt were for Betty's taste buds.
In fact, I liked the look of the scrapbook so much that I considered bidding on it. But it was a bit out of my range — it went for over $800!
Thanks for indulging me with this non-uni content. We'll get back to more traditional Uni Watch fare next time around.
(Candy-coated thanks to David Brown for letting me know about this sensational artifact.)
• • • • •
• • • • •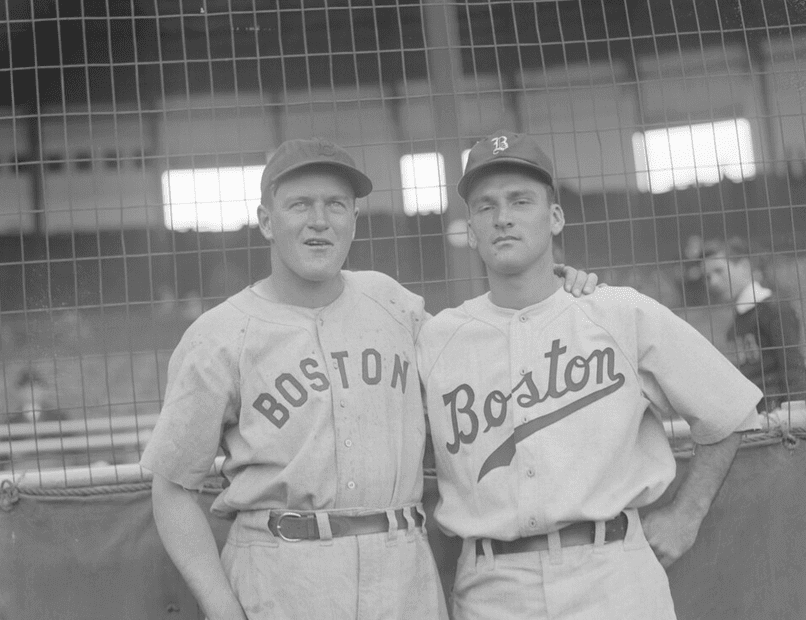 Cap quirk: The guy on the left in the photo shown above is all-time great Joe Cronin. See how he's wearing his cap slightly off-center, like an early (if less extreme) version of Fernando Rodney? Baseball Hall of Fame curator Tom Shieber has noticed that this cap style was a consistent thing for Cronin. Check this out: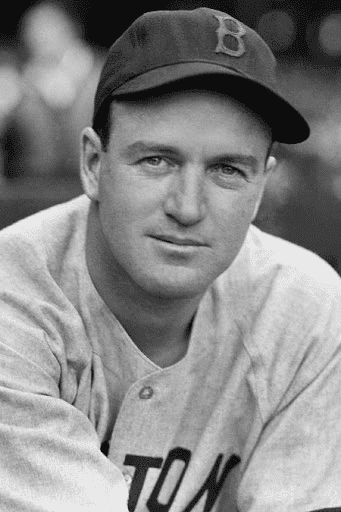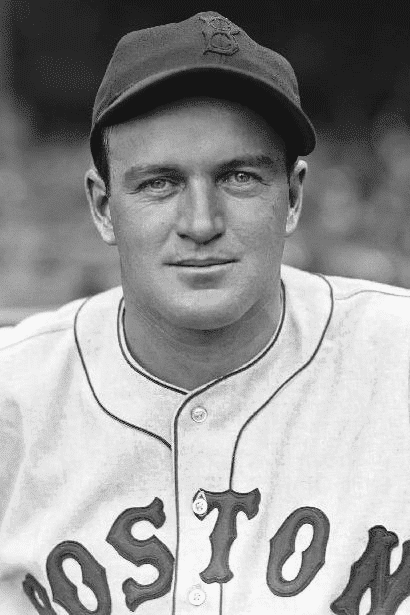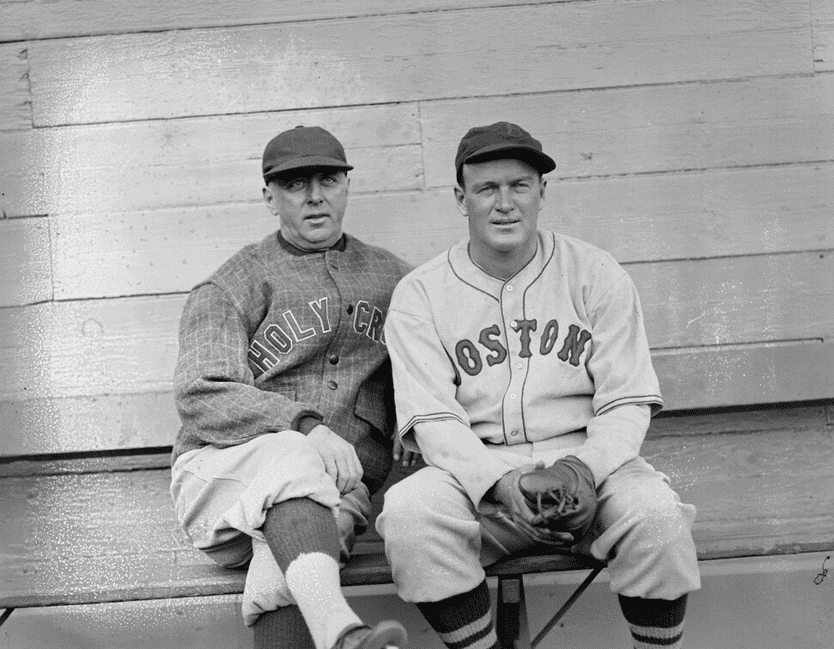 You can see more photos of Cronin, just about all of them showing his cap askew, here.
But wait, there's more! Tom also noticed that another Hall of Famer, Goose Goslin, consistently wore his cap leaning in the opposite direction! Dig: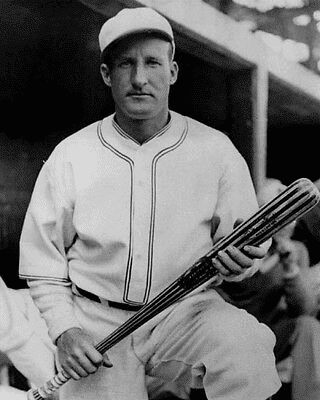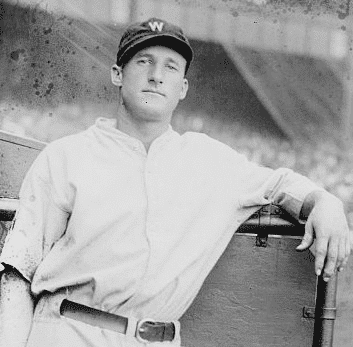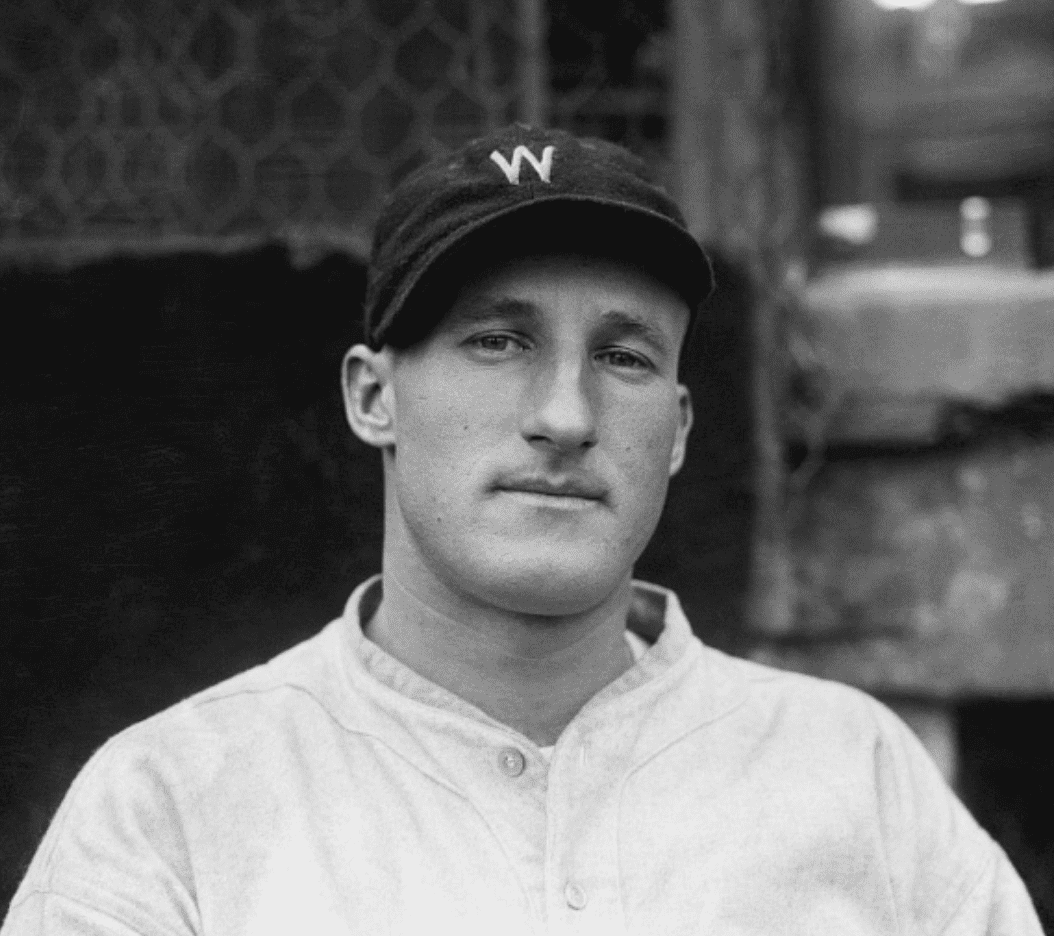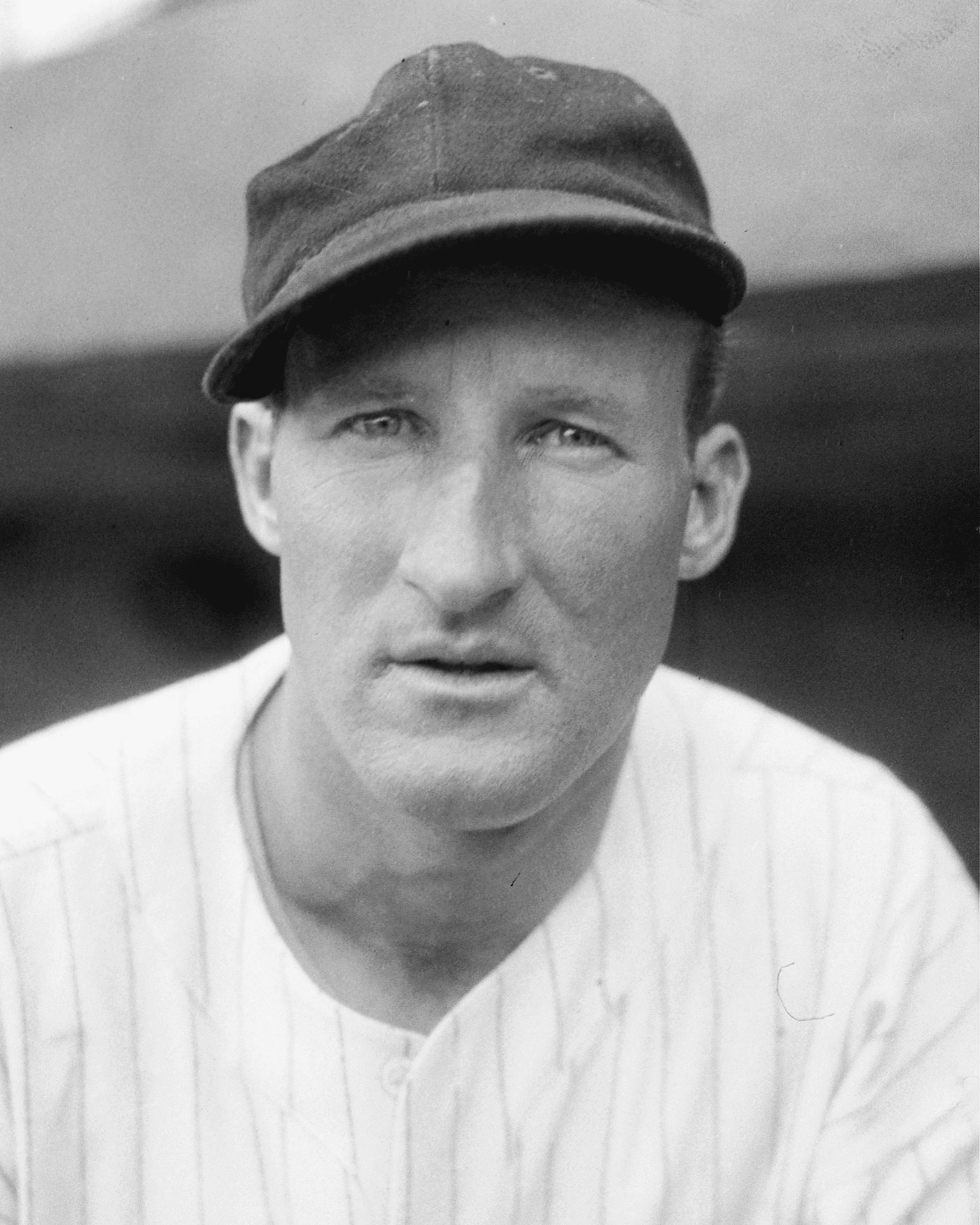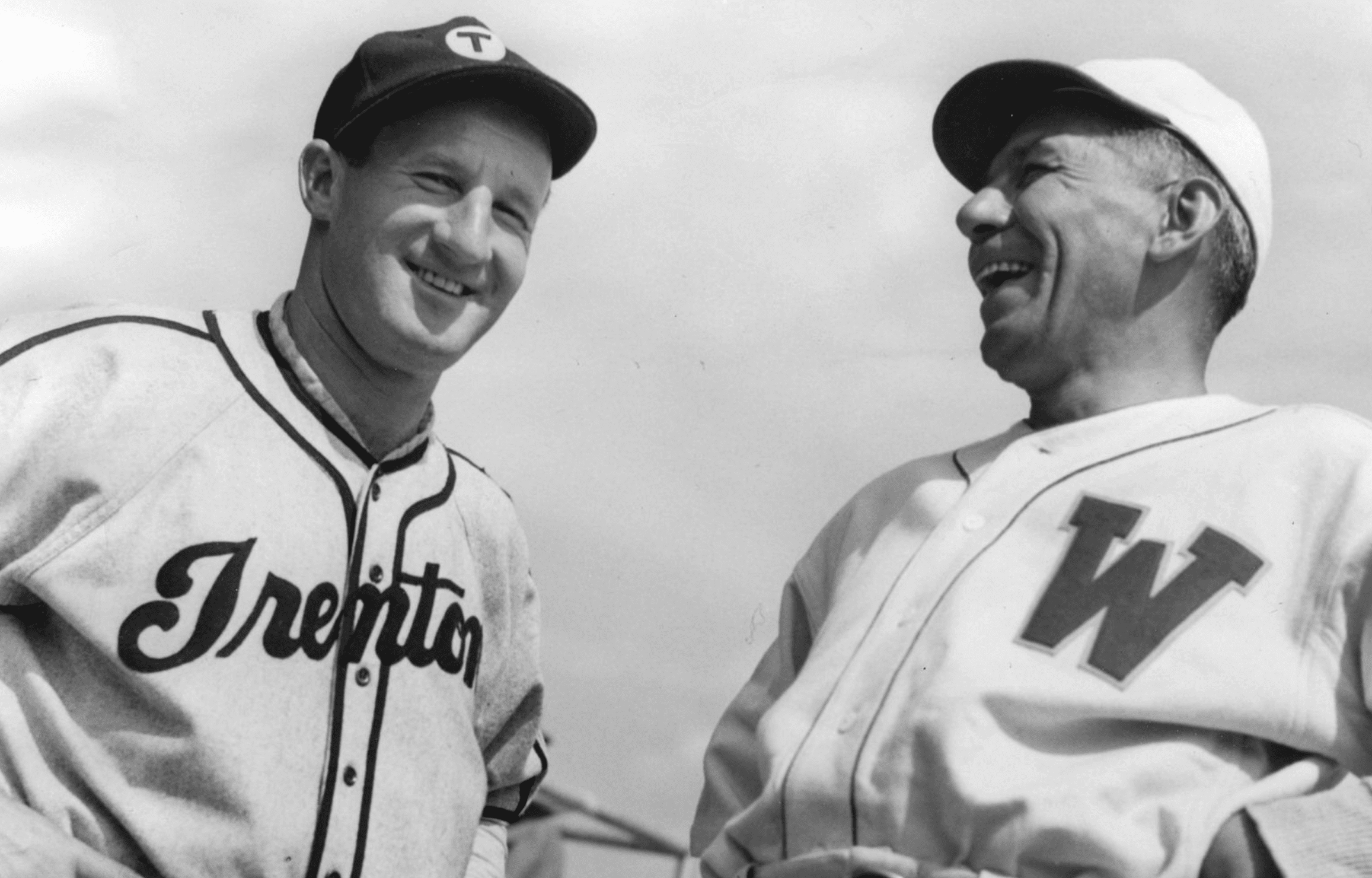 Faaaascinating! Much like Carl Hubbell's "long" pants, I wonder if Cronin's and Goslin's cap stylings were frequently discussed or even controversial back in the day but have since faded from the sport's collective memory and oral history. I haven't had time to research that yet but hope to do so soon.
(Big thanks to longtime pal/ally Tom Shieber, who deserves all the credit for this one.)
• • • • •
• • • • •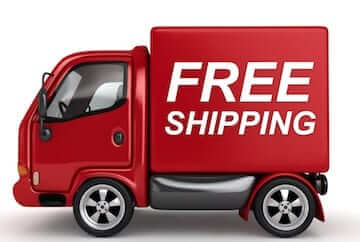 ITEM! Free shipping on Teespring orders: The folks at Teespring are currently offering free shipping on orders totaling over $50. That means you can mix and match items from the Uni Watch, Uni Rock, and Naming Wrongs shops and save some coin on on the freight. Use the checkout code FREEOVER50 to get in on the deal.
I've been selling things on Teespring for nearly six years now, and this is the first time they've ever had a deal for free shipping. The offer is good through next Wednesday, so get crackin'.
Meanwhile, in case you missed it yesterday, Uni Watch Trading Cards are now available at a reduced price.
My thanks, as always, for your consideration.
• • • • •
• • • • •
The Ticker
By Paul

'Skins Watch: Back in 2014, 'Skins owner Daniel Snyder established a charitable foundation to help Native Americans. Yesterday the team, which provided the foundation's funding, announced that it has ended its relationship with the foundation, effectively shuttering it. There's a good analysis — along with a photo of Snyder wearing a Washington mask upside-down — here (WaPo link) (from William Yurasko). … McGill University in Montreal — where, incidentally, the Tugboat Captain's niece is currently enjoying her freshman year — is changing its teams' name from Redmen to Redbirds (from Moe Khan and proud alum Mike Engle). … The Weyauwega-Fremont School District in Wisconsin is seeking public input on a new name for its teams after dropping "Indians" as its team name (from Kary Klismet). … Also from Kary: Several schools have released lists of potential new team names after having retired their Native-themed names, including Guilford High School in Connecticut, Pocatello High School in Idaho, and Hanover High School in Massachusetts. … One more from Kary: Grafton High School in Massachusetts will now call its teams the Gators, having previously scrapped the name "Indians."

Working Class Wannabes™: An article about Buffalo Bills QB Josh Allen says his "blue-collar, unpretentious approach fits this rust-belt town." … An article about the Dallas Cowboys says, "The Cowboys must play like a blue-collar team," then says the Cowboys are "at their best when they function like a blue-collar outfit," and then concludes by saying the team should adopt "a conservative strategy that features a blue-collar offensive approach." … An obituary for Kentucky assistant football coach John Schlarman, who died last week, says he was a "perfect fit for [head coach Mark] Stoops' blue-collar approach." … Gardner-Webb baseball coach Jim Chester says his latest recruits "all exhibit what we are looking for in a Runnin' Bulldog Baseball player: Selfless, Relentless, and Blue Collar." … Boise State LB Riley Whimpey says teammate Avery Williams has "got a blue-collar mindset to him." … An article about the Alabama basketball team says coach Nate Oats's teams are "known for their blue-collar mentality." … A high school hoops coach in Missouri says one of his players "is the ultimate blue collar player." … Northern Michigan basketball coach Matt Majkrzak says one of his new recruits is "that hardnosed blue collar player that causes his team to win." … An article about a new Oklahoma football recruit says "he carries a highly conspicuous blue-collar mentality." … New York Giants coach Joe Judge continues to be an endless spigot of blue collar bullshit (from Keith Seminerio). … Although I didn't watch it myself, I'm told by several readers that the broadcasters in Monday night's Bears/Vikings game used a heaping helping of "blue collar" references. … Here's a whole article about "blue collar plays" in Philadelphia Flyers history. … A high school basketball coach in Indiana says, "We've got to get that blue-collar mentality back defensively."

Baseball News: To coincide with yesterday's start of the NBA draft, the Tigers did a Photoshopped uni swap with the Detroit Pistons (thanks to all who shared). … Lots of college teams have received their new school-branded gloves, including Arizona, Tampa, Ohio State, South Dakota State, Oklahoma State, and Toledo (all of those from Timmy Donahue, who apparently has an obsession I didn't previously know about!). … The jersey that Giants coach Alyssa Nakken wore during her first MLB game has arrived at the Hall of Fame (from Mike Chamernik).

NFL News: The Cardinals will go mono-BFBS this weekend (from Josh Pearlman). … The Vikings may keep wearing mono-white on the road — a combo they wore on Monday night, for only the second time in eight seasons — because former NFL coach Bill Parcells told Vikes coach Mike Zimmer that white-over-white provides a strategic advantage (from Braden Classen). … The Seahawks are apparently wearing their neon-green uniforms tonight (from Michael Princip). … Washington is reportedly wearing throwbacks this Sunday.

College Football News: Georgia might wear black jerseys this weekend. … New uniforms for Idaho (from Braden Erickson).


Hockey News: New mask for Hershey Bears G Zach Fucale (from Kary Klismet). … Whoa, check out this amazing late-1970s hockey poster! It's up for auction here (from David Altholz).


NBA News: Cross-listed from the baseball section: To coincide with yesterday's start of the NBA draft, MLB's Detroit Tigers did a Photoshopped uni swap with the Pistons (thanks to all who shared). … Michael Jordan's original "shattered backboard" jersey is up for auction (from Phil Spain). … Looks like the Celtics will officially unveil their championship banner-themed alternate uni, which has already leaked, tomorrow (thanks, Anthony). … The Pistons have some new merch featuring little sub-versions of their primary logo. … Here's an article about the Cavs' new "artsy" creative director (WSJ link) (from Kary Klismet). … The Hawks, who unveiled their new uniforms way back in July, now have a new court to match. … NBA uni-numerologist Etienne Catalan reports that PG Dennis Schröder will wear No. 17 for the Lakers and newly drafted C James Wiseman will wear No. 33 for the Warriors. Keep an eye on Catalan's Twitter feed for more NBA uni number news. … After RJ Hampton was drafted last night by the Bucks, someone in his group grabbed his Bucks draft hat from him and tossed it across the room. "The Bucks had traded the pick to the Pelicans before the draft, and moments before the pick the Pels had traded the pick to the Nuggets, so maybe the confusion led to the reaction," says Mike Chamernik.

College Hoops News: Monmouth teased its new uniforms. Speaking of which, I'll have my annual College Hoops Season Preview next week, probably on Monday.

Soccer News: Austin FC unveiled its inaugural shirt yesterday. … Yet another new logo upcoming for the Chicago Fire (from Otis Ault). … From our own Jamie Rathjen: The NWSL's Los Angeles expansion team, Angel City FC, was supposed to reveal today what stadium they were going to play at, but The LA Times has already gone ahead and said they'll play at Los Angeles FC's stadium. … The NPSL's new team in Boone, N.C., will be called Appalachian FC. … There's a new French book about French national soccer team shirts. "It has the story behind every shirt, with manufacturer, competitions, and star players," says @Monsieur Win, writing from France.

Grab Bag: Following up on an item from yesterday's Ticker, the names of Sinclair Broadcasting's 21 regional sports networks will become ads for a casino, and the goal of the deal is to leverage various forms of online betting. Gross (from Pat Johnson). … Pro golfer Matthew Wolff has a new endorsement deal with Gatorade. He's Gatorade's first golf endorser since Tiger Woods. … How well do you know your car brand logos? Take this quiz to find out. … A new series of Japanese postage stamps honors the men's volleyball team VC Nagano Tridents (from Jeremy Brahm). … England Rugby is filling their empty stadium with local club jerseys (from Andrew M.). … New 125th-year logo for the NYC Dept. of Correction. … The Capital Athletic Conference — a D3 conference — will now be known as the Coast-to-Coast Conference, complete with new logos (from Joel Mathwig). … The latest episode of the great design podcast 99% Invisible is about the design of airplane safety cards. It's really, really good — highly recommended. … In the latest sign of trouble for Under Armour, the company's deal with the U. of Cincinnati will be ending four years early (from K.C. Kless). … South Garland High School in Texas will no longer call its teams the Colonels because of the name's past association with the school's use of Confederate imagery (from Kary Klismet). … Major League Cricket is redeveloping a stadium in Texas with the goal of growing the sport of cricket in the U.S. … Gaelic football club Dublin GAA will wear Bloody Sunday centennial shirts this Saturday (from Phillip Santos).
• • • • •
• • • • •
Click to enlarge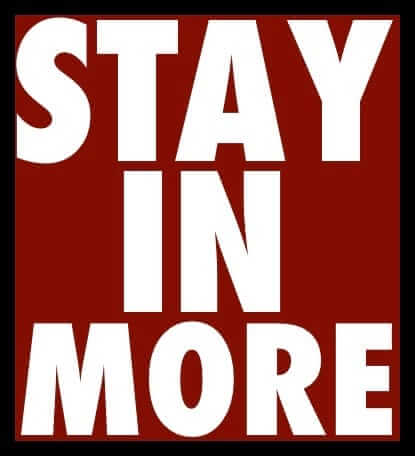 What Paul did last night: I'm not 100% certain, but I think this might be the first Pandemic Porch Cocktails™ photo to include a police cruiser. I didn't intend to photograph it — it just happened to be driving by when I set up for yesterday's photo shoot.
That made me realize that there's v-e-r-y little police presence on our block. No cruisers, no officers on foot, not even parking cops. (I'm always amazed, in fact, by how much illegal parking there is, and it rarely if ever seems to be ticketed.) That's a big change from my previous neighborhood, where the cops were much more visible.
As always, you can see the full set of daily Pandemic Porch Cocktails™ photos — now nearly 250 of them — here.