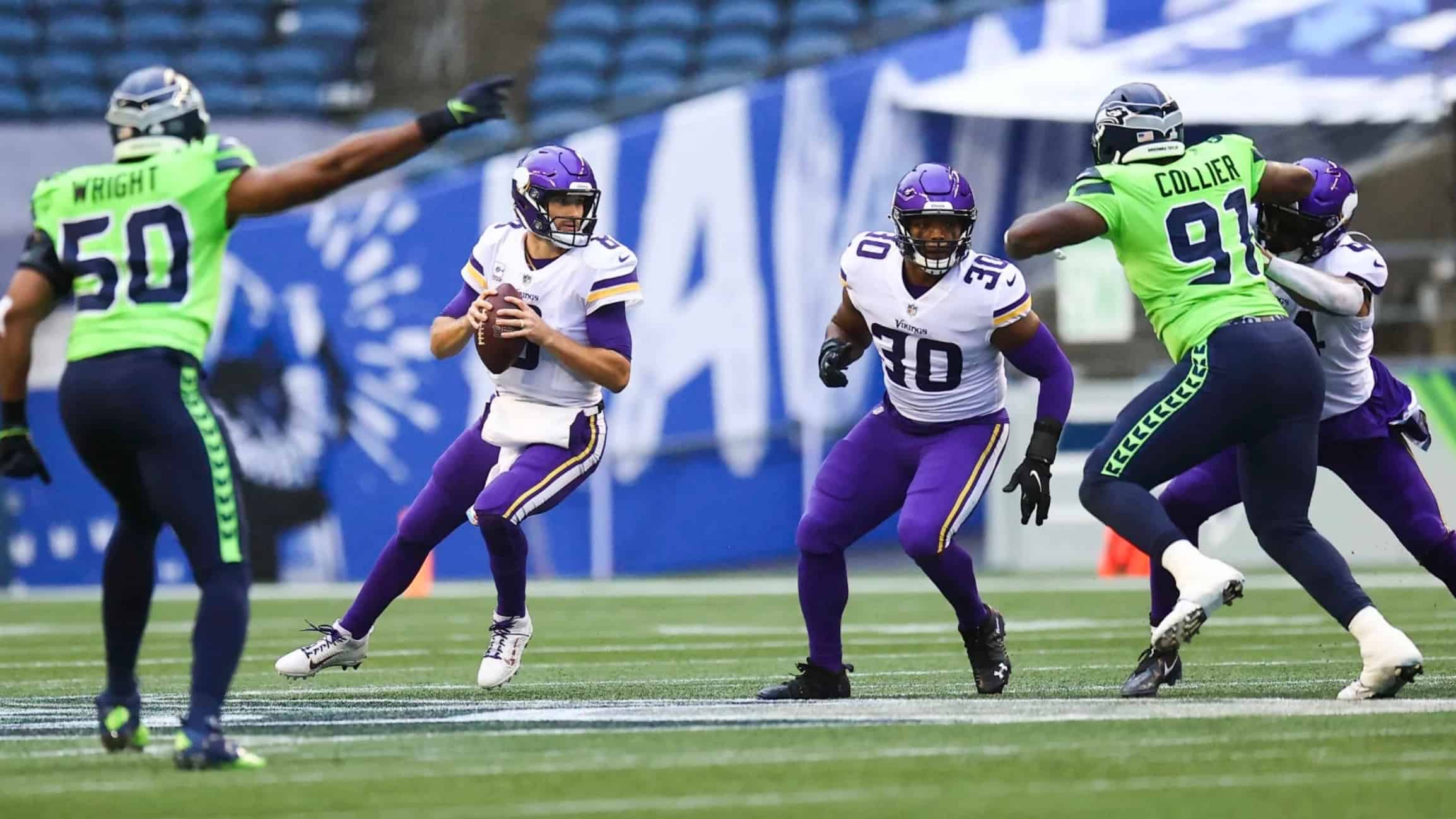 For this and most other photos, click to enlarge
Good morning, and happy Indigenous Peoples' Day! Greetings from Uni Watch HQ, where all three inhabitants continue to be safe and healthy. Hope the same is true at your home.
Now then: Epically unattractive game last night in Seattle, as the Seahawks went neon over navy against the purple-clad Vikings. What a mess! More photos here and here, if you dare.
In other news from around the league yesterday:
• I don't like either the Bengals' or the Ravens' uniforms, but there's something about this particular matchup — white over black for Cincy, purple over white for Baltimore — that works for me:
That's definitely the Bengals' best combo, and I like how the orange and purple tones collide. A surprisingly good-looking game.
• In a more traditional visual feast, the Raiders and KC showed everyone how football is supposed to look:
• The good news was that Washington backup quarterback Alex Smith returned to the field for the first time since since suffering his brutal leg injury in 2018. The bad news is that he was missing the Bobby Mitchell memorial patch on his jersey: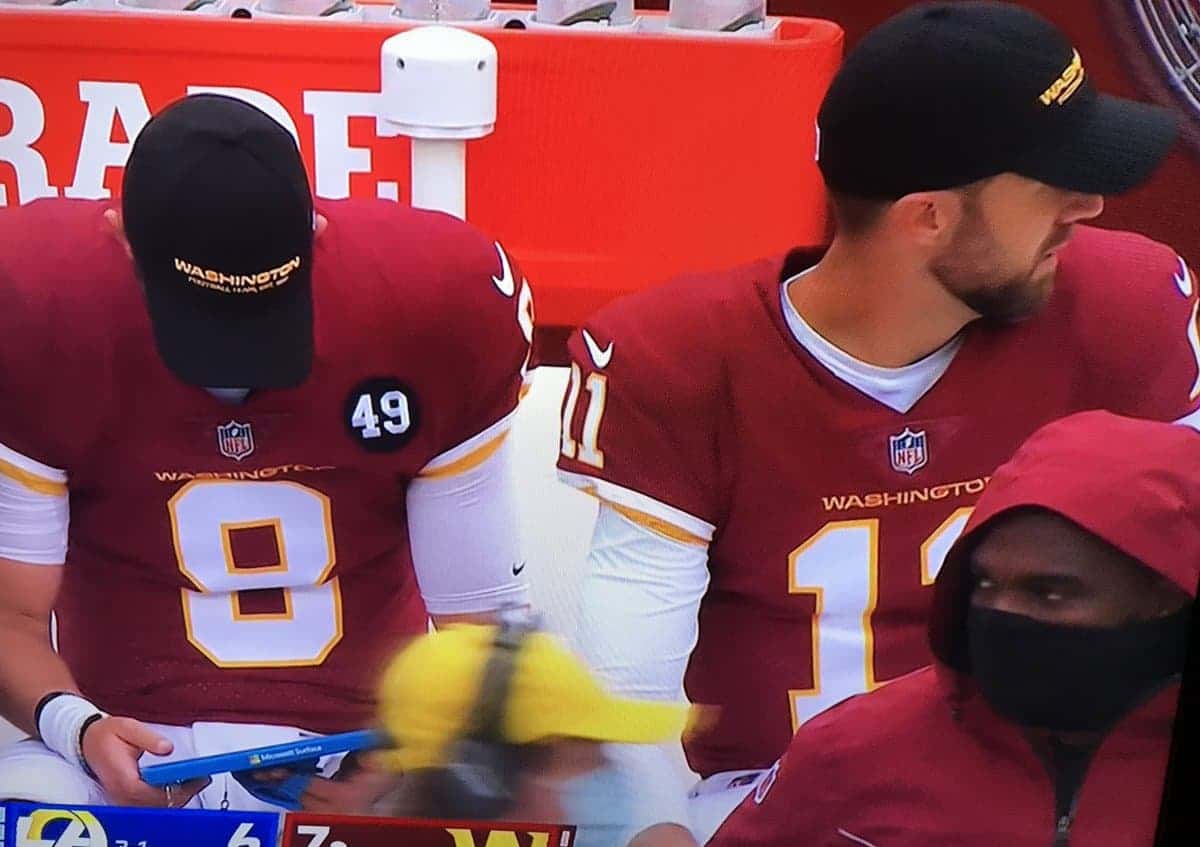 • Speaking of Washington, coach Ron Rivera was wearing a jacket that appeared to have a cover-up "Washington" patch over the team's old logo: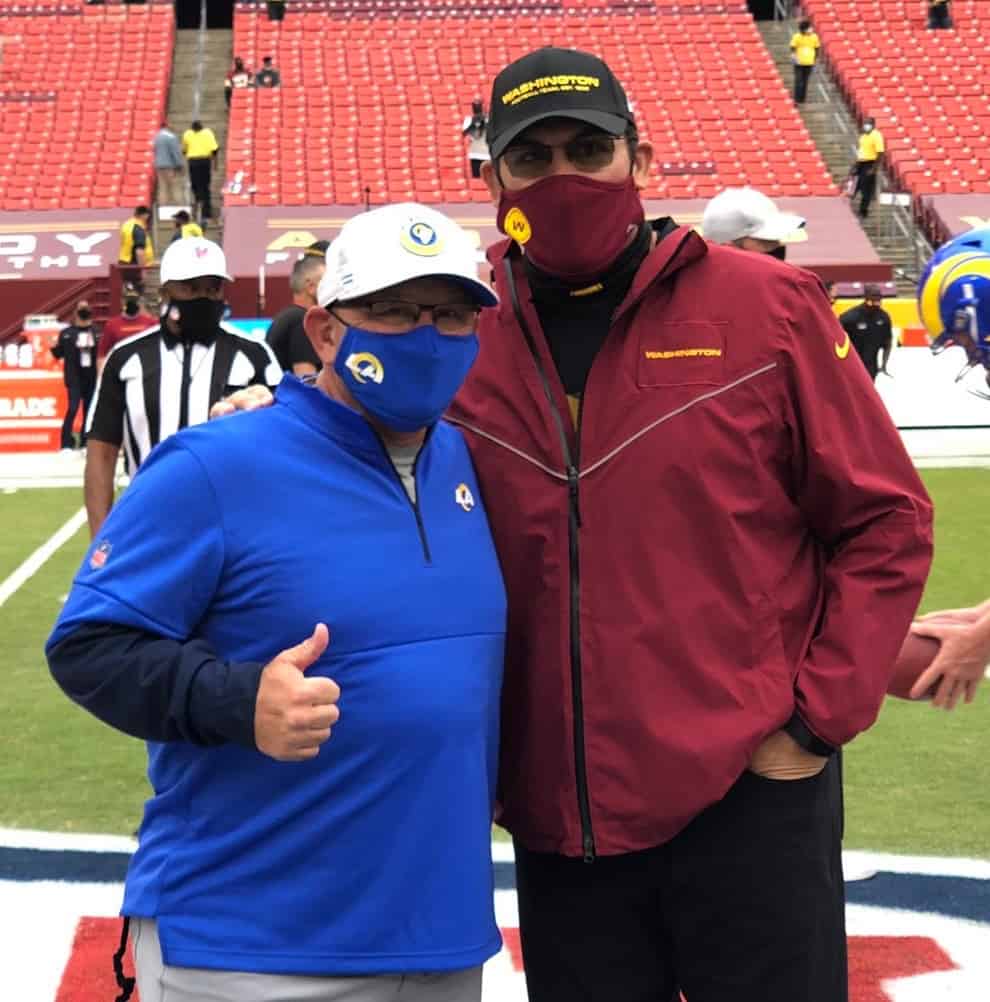 • Texans offensive lineman Max Scharping's helmet bumper logo was flush-top instead of vertically centered: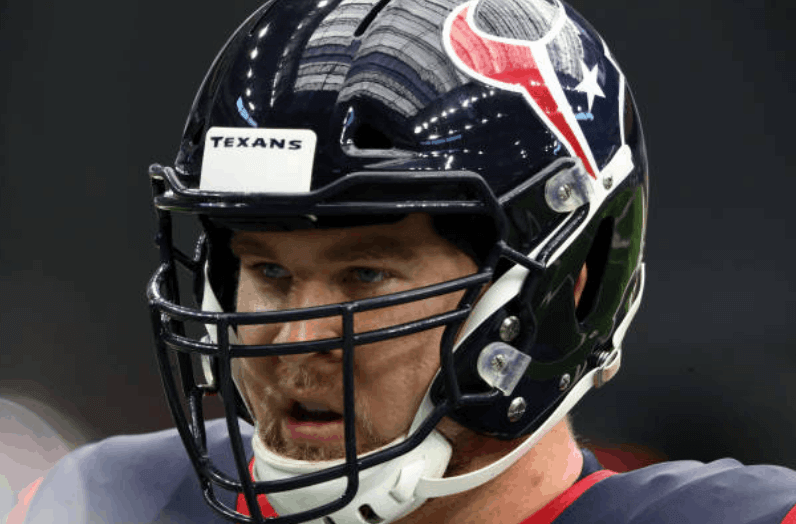 So irksome — someone please fix it!
• Lots of the Steelers' sideline personnel, including coach Mike Tomlin, were wearing T-shirts that said, "Pittsburgh Is Stronger Than Cancer":
Embed from Getty Images
That shirt is connected to defensive lineman Cameron Hayward's charitable foundation — further info here.
• Looks like the Fox/NFL logo on broadcaster Mark Schlereth's mask was a sticker — and it was peeling off: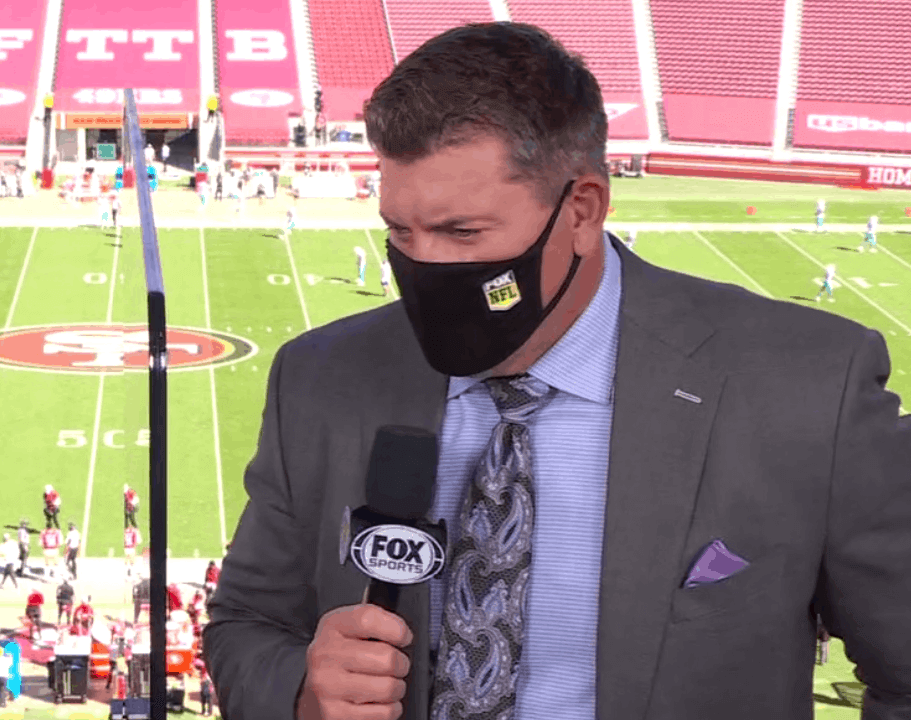 • Only one team wore white at home: the Cowboys, of course.
• Finally, in an off-field development of note, the Uni Watch mask made its NFL debut yesterday, as reader Jeffrey Moulden wore his to the Colts/Browns game in Cleveland: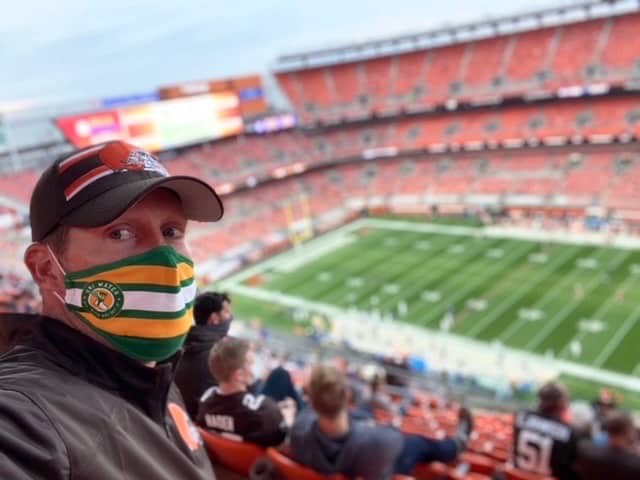 Looking sharp, Jeffrey — thanks for repping Uni Watch at the game!
(My thanks to all contributors, including Gabe Cornwall, Josh Holman, @skinsunis, and our own Brinke Guthrie.)
• • • • •
• • • • •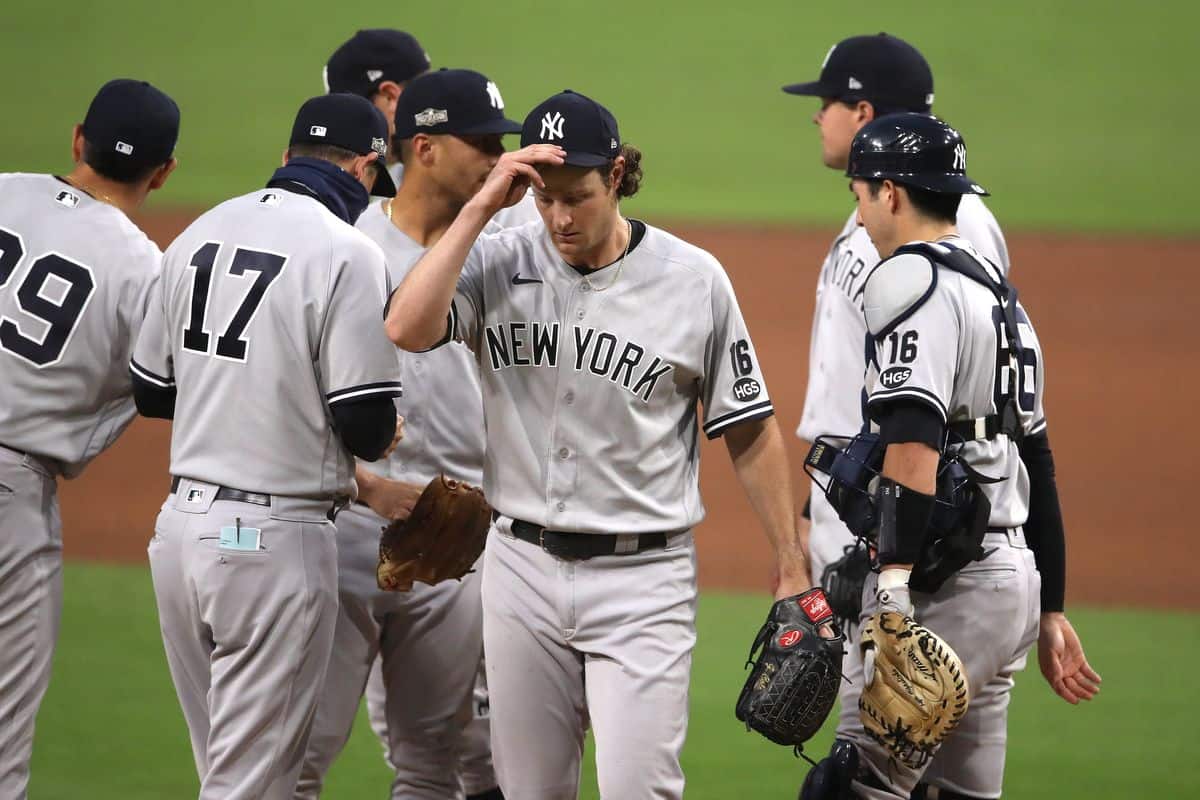 Click to enlarge
Sweet 16: When the Yankees were eliminated from the MLB postseason by the Rays on Friday night (that noise you may have heard when the final out was made was a squeal of delight emanating from Uni Watch HQ), it created an unusual and possibly unprecedented situation regarding their uniforms.
The Yanks had added a left-sleeve "16" memorial for that game in honor of Whitey Ford, who died the previous day. (As we've discussed before, the Yanks use black numbers for players who, like Ford, have had their numbers retired and black armbands for players with non-retired numbers.) But since they lost that game and were eliminated from the playoffs — wait, had I mentioned that before? — that turned out to be the only 2020 game in which they wore the Ford memorial.
There are lots of examples of teams wearing uni memorials for a single game — it's not all that uncommon. But I'm not sure there's ever been a previous instance of a team wearing a uni memorial for only one game in a given season with that one game also being the team's last game of the season. Anyone..?
In any case, the Ford memorial will almost certainly be back next year. That's how the Yankees handled things when Yogi Berra died just before the end of the 2015 regular season: They wore an "8" on their sleeves for the rest of that season and into the playoffs (a total of 12 games) and then wore it again in 2016, so Berra could get the full-season treatment. They'll presumably do the same thing with Ford — but I still think the one-game/last-game situation in 2020 may be a first.
• • • • •
• • • • •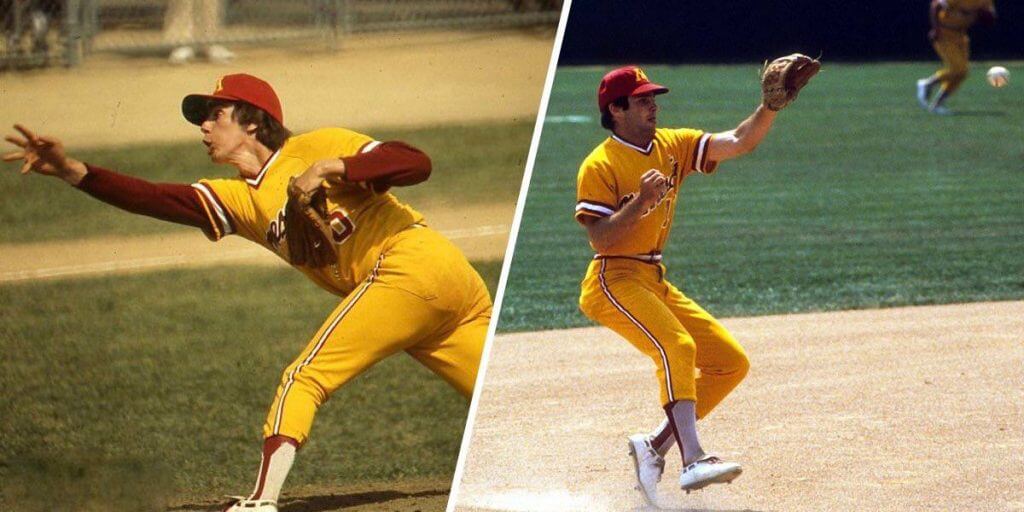 Click to enlarge
Two-in-ones update: Following up on Friday's post about the Astros pioneering the use of two-in-one socks in 1976, reader Chris Hickey found another team that was wearing them around that same time: the 1977 U. of Minnesota squad, whose roster included a young Paul Molitor (see above).
Molitor's two-in-ones are clearly the exact same model that the Astros were wearing (aside from the color, obviously). Molitor is also wearing Riddell shoes in those pics, which is significant because we now know from that Dick Young column that the two-in-ones were also made by Riddell. Maybe they supplied all of Minnesota's footwear.
• • • • •
• • • • •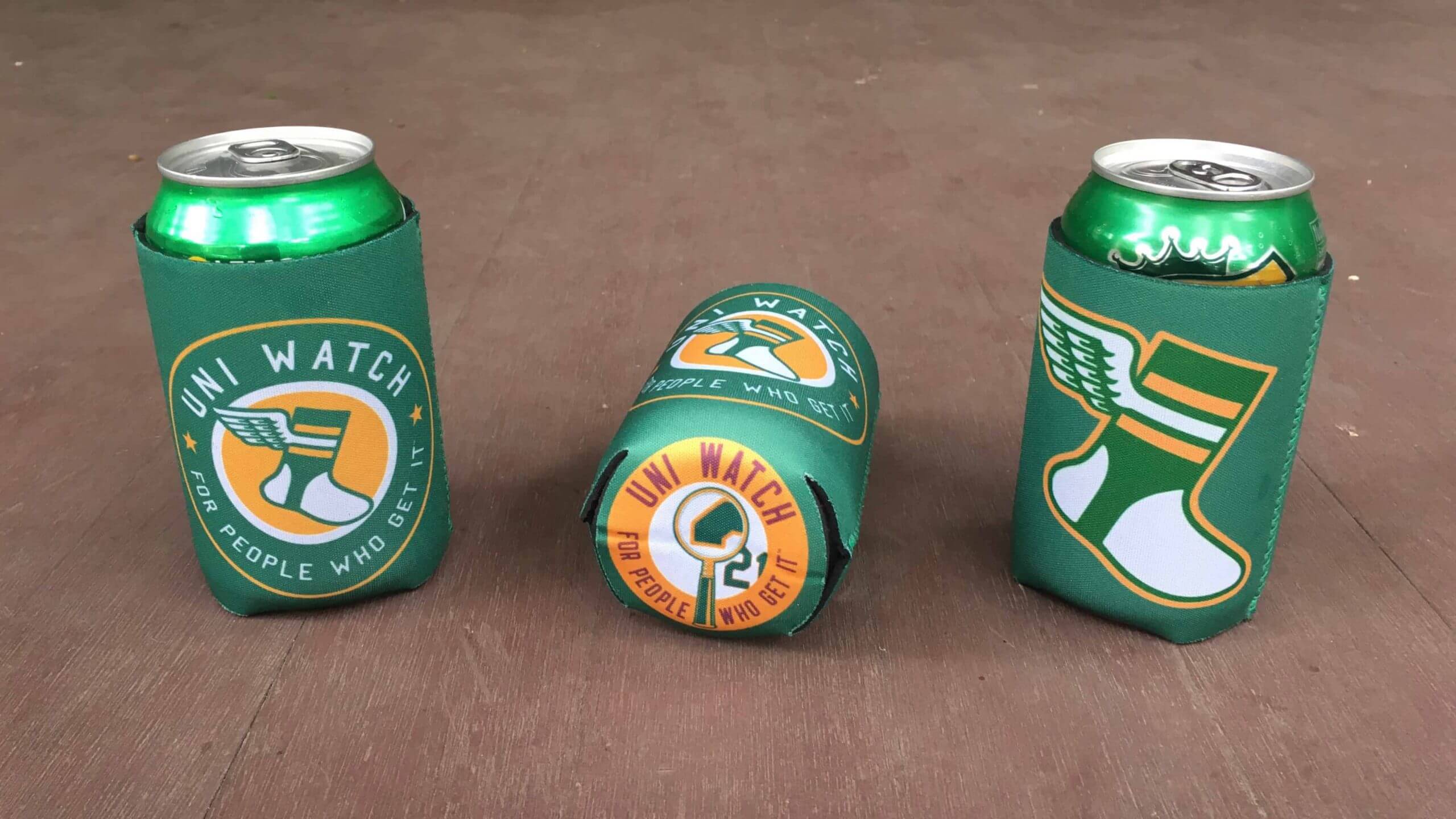 Click to enlarge
ITEM! New koozie design: The Uni Watch tequila sunrise koozies sold out in no time flat, so I went ahead and had a new batch made, but with a different design. Full ordering details here.
• • • • •
• • • • •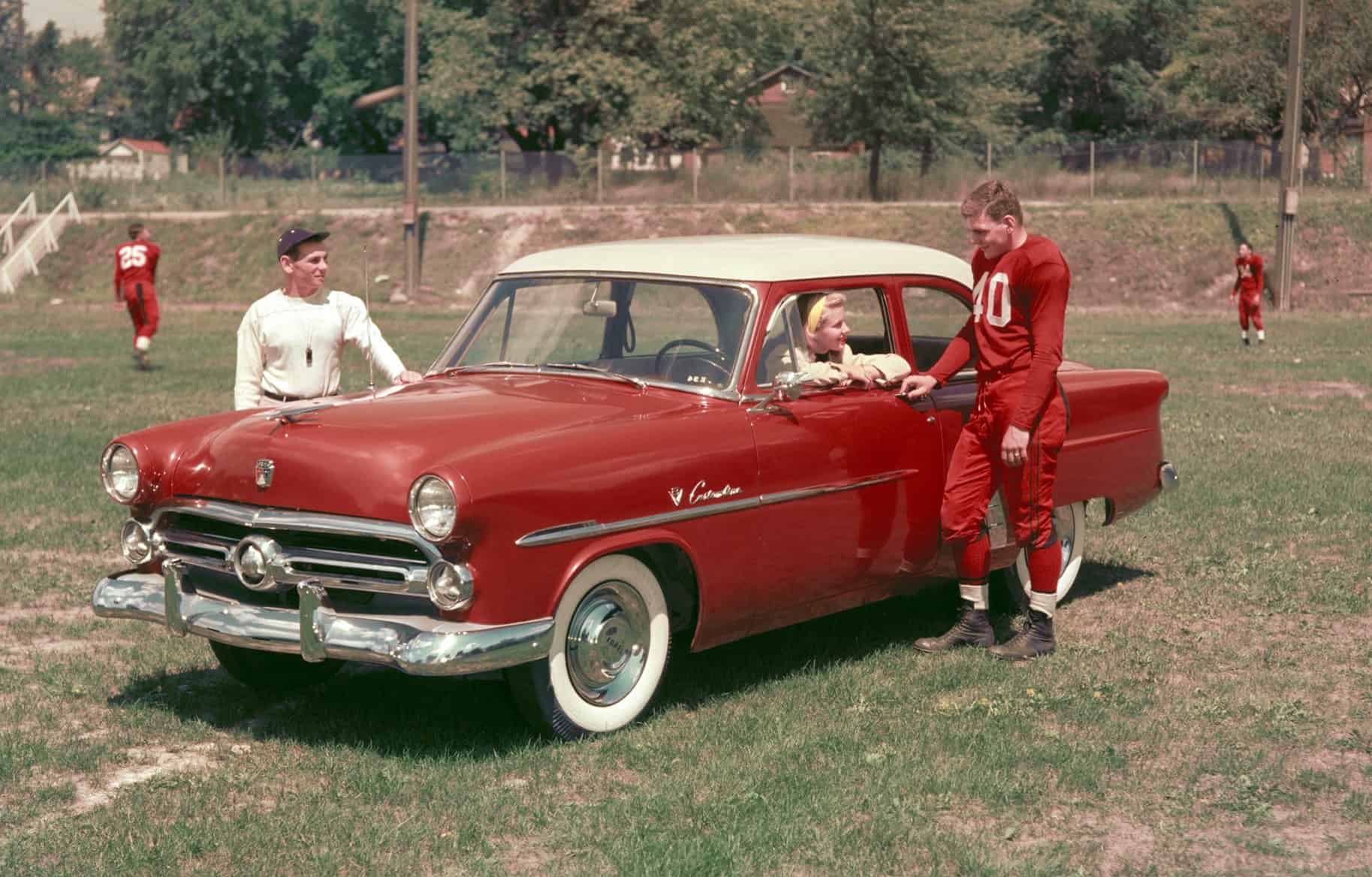 Click to enlarge
Too good for the Ticker: Reader Andrew Flynn recently spotted this photo from a 1952 Ford ad on the photo-history site Shorpy. Gorgeous, right? Too bad the football player wasn't wearing a white helmet to mimic the car even more closely!
• • • • •
• • • • •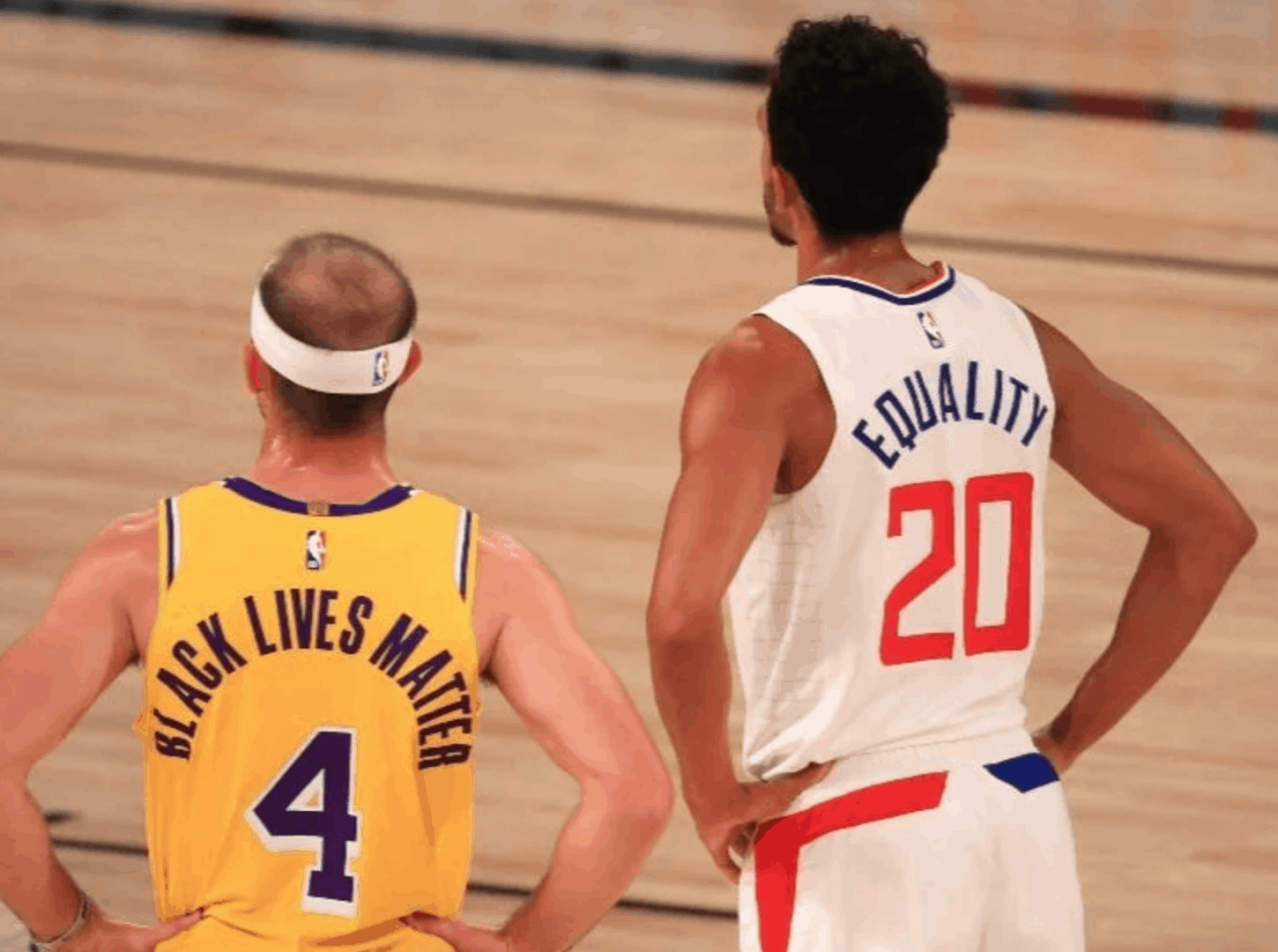 One last virtue signaling reminder: In case you missed it last week, Thursday's blog post was a lengthy think piece about virtue signaling on uniforms. The reaction to this post was overwhelmingly positive (quite a few people said it was the best thing that's ever run on Uni Watch), and it was great to see all the thoughtful comments that readers posted.
The full package — the piece and the comments — is something I'm really proud of. If you haven't already done so, I hope you'll check it out here.
• • • • •
• • • • •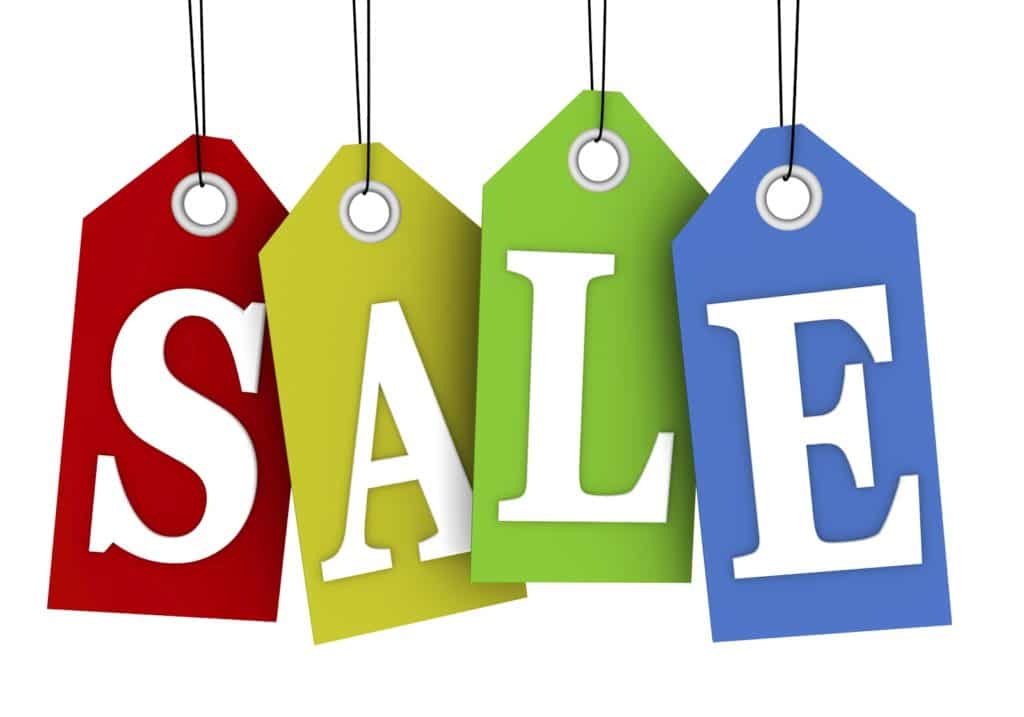 ITEM! Teespring sale: Teespring is running another one of its periodic sales. Today and tomorrow, you can get 10% off your order by using the checkout code HARVEST10. That means you'll save some coin and Uni Watch will still get its full share of the earnings — a win-win!
This offer applies to the everything in the Uni Watch, Uni Rock, and Naming Wrongs shops.
My thanks, as always, for your consideration.
• • • • •
• • • • •
The Ticker
By Jamie Rathjen

Baseball News: Baseball-Reference.com adds a black armband graphic to at least certain players' pages after they die (from Michael Ortman). … Game Worn Guide to MLB Jerseys author Bill Henderson was on the Society for American Baseball Research podcast two weeks ago — and the episode description quotes Paul, for good measure (from Mike Chamernik).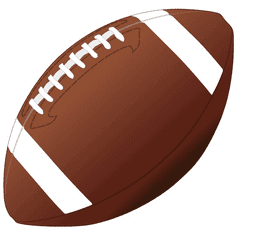 Football News: New helmets for Nevada (from Zach Simms).



Hockey News: The NHL is apparently considering starting next season outdoors (article may be paywalled) at Alberta's Lake Louise (from Wade Heidt). … At the bottom of this story, it's mentioned that Golden Knights owner Bill Foley hopes the team's new alternate can eventually become the home jersey, and that the team's new AHL affiliate, the Henderson Silver Knights, is planning to reveal uniforms around the start of the AHL season in December (from Trent Guyer).

Basketball News: New gold uniform for Marquette's men's team, which is about the same pattern as the navy version in yesterday's Ticker (from multiple readers). … Connecticut's women's team also has new uniforms (from @TheSkyShowCHI). … With the Lakers winning the NBA title while wearing white last night, LeBron James has now been wearing white for three of his four titles.

Soccer News: The website Footy.com finished ranking the top 100 shirts released this year, and the U.S.'s Portland Thorns and Forward Madison reached the top 10. … Georgia's crest has 30th-anniversary text — dating from the men's national team's first game in May 1990, not the country's independence. … Japan wore some kind of sleeve message for a friendly against Cameroon. … New third shirt for French club Saint-Étienne. … Some French women's teams wore pink armbands this weekend, including Saint-Étienne again and Paris Saint-Germain. … Missouri's women's team also wore pink shirts. … English club Lewes wore warm-up shirts supporting Breast Cancer UK that were not pink. … Scottish women's team Glasgow City have released their new shirts, which include a sleeve memorial for Ruth Bader Ginsburg.

Grab Bag: A company in Canada has been making masks with sewn-in whistles for officials, seen there on a wrestling referee (from Michael Sullivan and Nik Streng). … Super Rugby's Pretoria-based Bulls are playing in Super Rugby Unlocked, a mini-competition involving the four South African Super Rugby teams and three others, and again changed shirts at halftime from blue to grey/yellow after also having done so in March, both against blue-clad opponents (from Sy Hart). … Royal Canadian Mounted Police officers are now prohibited from wearing "thin blue line" patches on their uniforms (from Wade Heidt).
• • • • •
• • • • •