Click to enlarge
Our story so far: For several months there was a large, dangling branch hanging precariously from a tree across the street from Uni Watch HQ. It became sort of a running character here on Uni Watch, and some readers took to calling it Branch Rickety (a name originally coined by reader Andrew Hoenig). When it crashed to the ground during a storm on June 30, reader Ron Ruelle memorialized it by imagining a baseball team called the Brooklyn Branches, along with a Nike-style brand description. It was such a fun idea that I arranged for DIYer Waffleboard to make a real version of Ron's jersey concept, complete with wood buttons made from salvaged pieces of the actual branch.
That jersey is now finished. And as you can see above, it looks completely amazing! Wafflebored really outdid himself on this one. Allow me to take you on a guided tour of the jersey's details:
• Wafflebored started with a plain white jersey and then sourced all of the fabric for the letters, numbers, and graphics, all of which he cut by hand:
• Ron's concept called for wood buttons. It was my idea to use wood from the original branch, so I gathered several pieces of it after it fell and sent them to Wafflebored, who did a tremendous job of fashioning the branch pieces into buttons (including bark!):
• Wafflebored sewed everything himself and did an absolutely spectacular job of using stitches to simulate the grain in the wood and the veins in the leaves. Check this out:
• Ron's original concept for a Wonderboy mascot sleeve patch (referencing The Natural, of course) was too tricky to execute, but Wafflebored came up with a different patch design that works just as well:
• As for the back, Branch Rickety will live on, at least as an NOB:
———
Is that all amazing of what? Please join me in thanking Ron for coming up with this concept and to the amazing Wafflebored for executing it so painstakingly and brilliantly. What a project!
And there's more: Wafflebored used some leftover pieces of the branch to make lapel pins! Dig:
So what's going to happen to this one-of-a-kind jersey? We're going to auction it off and donate the proceeds to the Arbor Day Foundation, so Branch Rickety's demise will help grow new trees.
That auction begins now. Here's what you need to know:
1. The jersey measures 23″ pit-to-pit across the chest and 31″ from top to bottom — about halfway between Large and XL. (Of course, even if it doesn't fit you, it would still be a cool thing to own.)
2. The auction winner will also get one of the lapel pins. (Ron, Wafflebored, and I will also be keeping one lapel pin apiece, which will leave 11 pins remaining. I'll probably raffle those off at a later date.)
3. This will be a blind auction, with the bidding starting at $200. To participate, email your bid to me by 8pm Eastern this Thursday, Aug. 6. High bid wins. Simple as that.
Can't afford to get in on the bidding for the jersey? We will also have some Brooklyn Branches T-shirts (probably this week) and cap (next month), so stay tuned for that.
I cannot even begin to express how much fun it is to collaborate with talented people like Ron and Wafflebored. Guys, it's a privilege to have had a role in this with you — thank you, thank you, thank you.
• • • • •
• • • • •
Click to enlarge
ITEM: August Pin Club launch: The Uni Watch Pin Club's design for August is now available. As you can see above, it's a tribute to old-time baseball scoreboards, complete with a few misfiring lightbulbs.
Like all of our Pin Club releases, this one is a collaboration between myself and the great Todd Radom. It's been produced in a numbered edition of 250 (click to enlarge):
As you might suspect, the line score and the 4:07 time on the clock are not random or arbitrary. If you know who I root for and who Todd roots for, you may be able to figure it out. Guess the scoreboard!
I soft-launched this pin on social media over the weekend. As of this morning, 84 had sold, so there are still plenty of them remaining. Again, they're available here.
Speaking of pins: There are about 50 of the July bobble-pins remaining. Those are avaialble here. And while we're at it, you can also get the January (pennant), February (Presidents), March (March Madness and St. Paddy's Day), May (Indy car), and June (uni-ty and solidarity) pins. (Sorry, April sold out!)
Looking ahead: The September pins are in and October is currently in production. Both look tremendous — you're gonna like, I'm fairly certain!
• • • • •
• • • • •
The Ticker
By Jamie Rathjen

Baseball News: The Braves are keeping things simpler this season by not wearing their weekend cream alternates, and are sticking to two jerseys each for home and away games (from multiple readers). … Orioles P Tommy Milone is apparently the first player for the team to wear No. 69 (from Bryan Duklewski). … Reader Rodney Meyer has now made two pairs of Royals/Chiefs cornhole boards. "Just completed a set for my niece," he says. … The Taiwanese team Uni-Lions have unveiled the uniforms for their upcoming Kamen Rider theme nights (from Jeremy Brahm). … Before Mets DH Yoenis Céspedes opted out of the remainder of the 2020 season yesterday, reader Austin Gillis noticed that the Braves' organist played the song "Greensleeves" when Céspedes came up to bat — an apparent reference to his neon compression sleeve.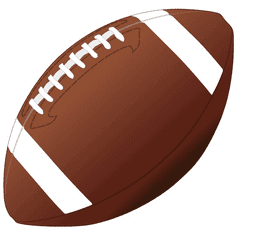 Football News: Rutgers has new uniforms coming today (from multiple readers). … Cross-posted from the baseball section: Rodney Meyer has now made two pairs of Royals/Chiefs cornhole boards. "Just completed a set for my niece," he says. … The Navy SEALs are investigating after a demonstration of working dogs at the SEAL museum in Florida had the dogs attack a man wearing a Colin Kaepernick jersey over his protective suit (from Timmy Donahue). … A CBS Sports columnist thinks he may have spotted a hint of of what the Washington Football Team's new name will be (from Andrew Cosentino).

Hockey News: Predators C Matt Duchene has something probably known only to him written on the shaft of his stick (from @the_casserole).
.

Soccer News: Here are some items from the opening weekend of the Scottish Premiership, one of the only leagues to begin its 2020-21 season on time, starting with its new number/NOB font. … Players wore Show Racism the Red Card warm-up shirts, and each one had different quotations and phrases on the back. … Aberdeen's "sleeve ad" recognizes the club charity's coronavirus response. … The league's title advertiser pulled out last season, so the logo on its sleeve patch is now in team colors, instead of the previous black and red. … Two new shirts for German team VfB Stuttgart. … Also in Germany, Werder Bremen had their women's team reveal their new first kit, which is the second time I've seen a club fielding both men's and women's teams do that. There are also second and third shirts, the latter of which is the city-themed shirt worn at the end of last season. … English League Two team Southend United released a new first shirt. They were one of the teams that was paid to go without a front-of-shirt ad last season. … New shirts also for Russian club Lokomotiv Moscow (from Ed Żelaski) and for the top-tier Spanish futsal team ElPozo Murcia (from Jeremy Brahm). … Some big teams have their outfitter's logo as a pattern of seats in their stands, which means it has to change sometimes. Liverpool changed theirs to Nike from New Balance yesterday (from Moe Khan). … Moe also points out that Liverpool's new shirt was revealed without a sleeve ad; the men's team had one but the women's team didn't last season.

Grab Bag: The NPR show Wait Wait… Don't Tell Me! this weekend asked comedian Ramy Youssef three questions about unusual uniform ads or team names for the segment "Not My Job," in which a celebrity guest is quizzed on something not related to what they do. Youssef is from New Jersey, so they asked him about jerseys (from my brother Nate Rathjen). … Australia's National Rugby League held its Indigenous round this weekend. You can see the teams' shirt designs here. … Staying in Australia, Super Netball started this weekend, and some teams stood together in a circle before their games, much like what some NHL teams have been doing. … The Japanese men's volleyball team Saitama Azalea has a new logo (from Jeremy Brahm). … Also from Jeremy: A Formula One YouTuber ranked the drivers' helmets for this season. … Fox Sports Wisconsin is holding a "jersey tournament" featuring various men's and women's college and pro teams in the state (from @mikeobs). … The Waterloo, Iowa, police department wants suggestions for a new "secondary patch" (from Timmy Donahue).
• • • • •
[adrotate group="2″]
• • • • •
Click to enlarge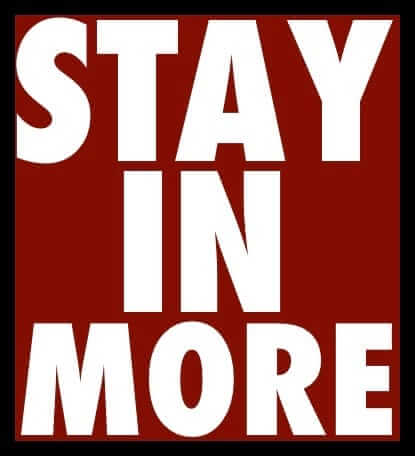 What Paul did last night: As we sit on the porch each evening, we've become oddly fixated on car door handles. There seem to be two primary types, which we refer to as lifters and pullers.
See the car parked right in from of Uni Watch HQ? Its door handles are pullers, because you have to pull on them to open the door. For that car, the puller handles are chrome, which is a common design trope:
But sometimes the puller handle is the same color as the car, so it blends in instead of contrasting:
Then there are lifter handles, which you use by lifting them up. They tend to appear more often on older cars, and they too can be either contrasting or the same color as the car:
I'm sure the industry has more specific terms for these handle designs (anyone care to enlighten us?), but we like lifter and puller (maybe because it reminds us of the 1990s indie band Lifter Puller). Sometimes we'll be sitting on the porch, watching cars drive by and noting the handle styles: "Puller … puller … whoa, lifter on a new car!"
I had never really thought about car door handles before. Now I'm mildly obsessed with them, although I'm sure this too shall pass.
As always, you can see the full set of daily Pandemic Porch Cocktails™ photos here.
• • • • •
Tomorrow: My long-promised trading card — the one originally planned by Topps but then nixed by MLB and ultimately turned into a new creative project — finally comes to fruition. You're gonna like it, I promise! See you back here then. — Paul