Good morning! Greetings from Uni Watch HQ, where all three inhabitants continue to be safe and healthy. Hope the same is true for everyone at your home.
Now then: Multiple news outlets began reporting last night that the 'Skins will make it official this morning and announce that they are retiring their team nickname. The move comes 10 days after the team announced that it was conducting a "thorough review" of its name, and 11 days after several of the team's major business partners began exerting financial leverage in support of the name change.
Different media outlets, all citing confidential sources, have reported slightly different things about today's announcement:
• Sports Business Journal, which was the first to break the story, said that the announcement will only be about the retirement of the current name, with the new identity to be announced at some unspecified point in the near future.
• The Washington Post also said that today's announcement would only involve the demise of the current name, not the unveiling of a new one. According to the Post, that's because "the preferred replacement name is tied up in a trademark fight." (Earlier in the day yesterday, before the reports of this morning's announcement, NBC Sports had a good piece on a trademark squatter who was complicating the team's identity change.)
• ESPN also said the new name would not be forthcoming today but added one noteworthy detail: "[T]he plan, as of now, is to retain the franchise's use of burgundy and gold colors."
• USA Today, however, said the team plans to "announce the retirement of the 'Redskins' nickname and reveal a new team name Monday morning." To my knowledge, they are the only outlet reporting that today's announcement will include the unveiling of the new team identity.
• Yahoo Sports did not specifically report on today's announcement but said that "the league has asked teams to begin scrubbing 'Redskins' from their platforms."
So that's where we stand. It's not clear exactly when this morning's announcement will take place, but I'll update this post once the team issues its statement. While we're waiting for that, the Post has a good breakdown of how we got to this point.
Update, 9am Eastern: The announcement has been made. It confirms that the team "will be retiring" its name and logo, although it's phrased in the future tense, not as something that's effective immediately. No word on what the new team identity will be or when it will be released:
— Washington Redskins (@Redskins) July 13, 2020
Since they did this on virtual 'Skins letterhead, and used the existing team name in the headline, I guess you could say that the legacy name is still current/active/etc. But it's now just a lame duck, a placeholder, a dead name walking, until the new name is finalized.
(My thanks to our own Brinke Guthrie for the link to the trademark squatter story.)
• • • • •
• • • • •
Click to enlarge
Loop-de-loop: Reds pitcher Luis Castillo is the latest MLBer to be spotted wearing his uni number on his belt's built-in loop. As you may recall, we Ticker-linked last week to photos of Mets pitcher Marcus Stroman doing likewise. So that's apparently a new thing this year.
The weird thing is that they've made the built-in loop white. That loop normally matches the color of the belt. They could have kept it that way and printed the uni number in white, but instead they've made the loop white. That looks okay in the Castillo and Stroman pics, because they were both wearing white pants, so the white loop on the belt sort of mimics the pants' existing white loops. But I think it's going to look really weird if this white-looped belt style is worn with grey pants on the road. Hmmmmm.
(My thanks to Joanna Zwiep for spotting the Castillo loop number.)
• • • • •
• • • • •
Alphabetically speaking: Got an interesting note the other day from reader Jordan Richardson, as follows:
Given that so many colleges and universities use a single letter as their logo, I wondered if a full alphabet exists. I limited myself to Division I schools and discovered that 25 of the 26 letters are represented as single-letter logos.

The one exception surprised me: J. A few schools do use J in their logo, but they all use it in conjunction with other letters (James Madison's "JMU" logo for example).
Wondering about those 10-point Scrabble letters? The Q is a secondary logo for Quinnipiac University, and the Z is the primary logo for Akron.
Really fun little research project there by Jordan! Is there a D1 J logo that he somehow missed..?
• • • • •
• • • • •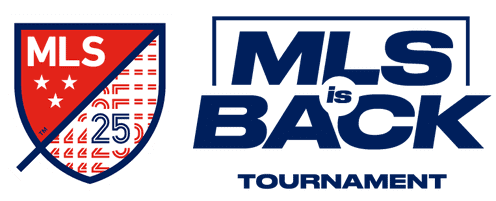 Like a splinter in my brain: As MLS has returned to action, one thing that's really been bugging me is the lowercase "is" in their current tournament name.
That's incorrect title case. In the phrase "MLS is back," the word "is" is the predicate, the verb. If you're going to render it in title case, where the rule is that all verbs are capped, then "Is" should be capped, even though it's only two letters. It appears that they may have styled it incorrectly because it reads better that way as a hashtag — #MLSisBack (instead of #MLSIsBack) — a classic case of the tail wagging the dog.
This has also created a confusing situation for media outlets. Most coverage of the tournament has parroted the incorrectly styled name, and I can see an argument for doing that — that is the official name, after all. But there's never a [sic] or any other indication that the styling is incorrect, so the rubber-stamping the incorrect version just reinforces title case illiteracy among the populace.
Grrrrrrrrrr.
• • • • •
• • • • •
Pin reminder: In case you missed it last week, the Uni Watch Pin Club's July design — a bobblehead pin whose head actually bobbles! — is now available.
This one is a limited/numbered edition of 500, and we've already sold through more than half of them. Here's a closer look:
Again, the July pin is available here. Here's how the monthly series of pins looks so far (click to enlarge):
Need to get caught up? Here are the January, February, March, May, and June pins. (Sorry, April is sold out.)
And remember, if you order multiple pins and get hit with multiple shipping charges, contact me and I should be able to get Teespring to give you a partial shipping refund.
• • • • •
• • • • •
Caps reminder: In case you missed it last week, Uni Watch headwear is back! All fitted sizes of the Uni Watch Classic Cap (above left) are once again available, and our cotton "gold circle" strapback cap is back for another round of orders as well (that one will likely be available only for this week, so move fast).
My thanks, as always, for your consideration!
• • • • •
• • • • •
Mask update: The response to Uni Watch masks has been overwhelming. After the first batch of 85 masks sold out in a mere 40 minutes a few weeks ago, the second batch of 300 sold out in about a day and a half last Thursday and Friday! All of the Uni Watch profits from this batch are being donated to Feeding America, so your purchases last week raised $1200 for them — nice!
The most incredible thing about this is that these masks have been provided free of charge by ProLook Sports. I didn't ask them to do this; in fact, I'd never even heard of ProLook until their COO, Dan Mullins, got in touch last month to say, "I just made a bunch of Uni Watch masks for you — where I should I send them?" After the first batch sold out in no time flat, I offered to pay for a follow-up order, but Dan insisted on doing the second batch for free as well.
Now that the second batch has sold out, Dan has generously offered to do yet another batch free of charge. How amazing is that? We may do a different design this time around, just to change things up. Either way, it'll likely be a few weeks before we're ready to take orders again, so stay tuned until then. (If you'd like to be notified when the new masks are ready, shoot me a note.)
• • • • •
• • • • •
Click to enlarge
New photo project: There are things I very consciously collect because the act of collecting them feels like a creative project (salesman sample catalogs, pencil sharpeners, recipe booklets with the word "Meat" in the title, etc.), and then there are things that I just seem to accumulate a lot of because I like them.
Case in point: I have a lot of vintage short-sleeved green plaid/checked shirts (you might even call them my, uh, uniform). I don't exactly go hunting for them, but when I see one, I think to myself, "Oh, that's nice," and then I'll buy it if the price is reasonable. Each time I do this, the Tugboat Captain says, "Don't you already have a shirt just like that?" and then I have to say, "No no no, this one is completely different from the others, can't you see?"
So while I was rooting through my closet the other day, an idea occurred to me: For how many days in a row can I wear a different vintage short-sleeved green plaid/checked shirt? I started on Friday, so I'm currently up to three days/shirts. I'm documenting the project on Facebook and also in this Flickr set. (As you can see above, I decided to take mirror selfies, which maybe wasn't the best idea, because our house's only full-length mirror is in a poorly lit hallway [putting the mirror there also wasn't the best idea], but that's the format and I'm sticking with it!)
This will be a short project — we're not talking dozens of shirts or anything like that. Probably about 10, I'm guessing. Still, it's always fun to wear my favorite color, and it'll be interesting to see all the designs side by side by side. Also, the final photo will have an interesting twist, with a Uni Watch connection! Stay tuned.
• • • • •
• • • • •
Click to enlarge
"He hates these cans!": One of the best things about living in NYC is having access to assorted furtive/underground art events. One of the worst things about the pandemic has been the disappearance of those events, and of live events in general.
So I was super-excited to attend a furtive "bike-in theater" screening of The Jerk that took place on Saturday night in the parking lot behind a business I won't name because they didn't know their lot was being repurposed for the evening. The organizers provided chairs and bags of popcorn, we brought beers, everyone spread out for pandemic safety, and there was an intermission featuring video of Steve Martin playing banjo. Cars were not welcome (the invitation, channeling Orwell's Animal Farm, said, "Two wheels good, four wheels bad"), so the scene had that nice indie/DIY/autonomous "can do" vibe that urban cycling tends to provide.
Okay, so it was just a few dozen people watching a movie. But for a few hours, it felt like New York again.
• • • • •
• • • • •
The Ticker
By Paul (pinch-hitting today for Jamie Rathjen)

'Skins Watch: The Atlanta Braves have sent an email to season ticketholders, including longtime Uni Watch reader/pal Marty Buccafusco, indicating that their team name will not be changing and that the tomahawk chop is "one of the many issues that we are working through." Although the email carried a date of Friday, July 10, I hadn't heard anything about it until Marty forwarded it to me yesterday afternoon, at which point I then tweeted the email's "View in browser" link. I guess nobody else had seen the email by that point either, because my tweet quickly became the basis for this ESPN newser. Surprised the email hadn't already been circulating by then and that it hadn't been accompanied by a public statement from the Braves. … A Utah town is debating whether the local high school should still call its teams the Braves, and things have gotten a bit more bitter after the mayor gave a rather inflammatory response to a resident who inquired about local teens wearing Native headdresses and red face paint at local events (from John Ewanowski). … The sponsor of a youth football team in Ypsilanti, Mich., plans to stop his financial support if the team doesn't stop calling itself the Braves.

Working Class Wannabes™: A football player being recruited by LSU says, "Me and [offensive line] coach [James] Cregg had a real nice conversation about why he likes me as a player. He says I'm a blue collar type football player. I'm nasty, I get the job done, I'm big, athletic." … An article about fans' proposed new names for the Cleveland Indians included a whole category of Working Class Wannabe™ names, including the Union, the Blue Collars, the Ironmen, the Painters, and the Industrials (from Mike Menner). … The packaging for a pro wrestling action figure toy describes the wrestler as part of a "blue collar solid tag team" (from John Freeman). … An article about the 1992 Team USA Olympic basketball team describes Christian Laettner as "blue-collar Laettner." … An article about the top NBA players in the Orlando bubble describes the Miami Heat as a "blue-collar bunch." … An article about Toronto Maple Leafs player Zach Hyman describes him as "one of very few top-six, blue-collar NHL players." … Edmonton Oilers communications veep Tim Shipton describes one of the team's players, winger Zack Kassian, as a "blue-collar, fan-friendly guy."

Baseball News: At least two MLB players — Astros IF/OF Aledmys Diaz and Yankees OF Clint Frazier — say they intend to wear masks on the field when the regular season starts. Of course, we've seen lots of players wear balaclavas in cold weather, so masking up on the field isn't unprecedented, but it's probably never happened before in July (from Ignacio Salazar and David Strauss). … Here's an aerial shot of the construction progress on the ballfield that will be used for the Chisox/Cards "Field of Dreams" game next month (from Kary Klismet). … With Canadian health officials not yet giving the green light for regular season games in Toronto, the Blue Jays are exploring the possibility of playing home games in Buffalo instead. … The latest episode of the great podcast Sidedoor, which I've recommended before, is about the history of "Take Me Out to the Ballgame." Did you know that the familiar version played during the seventh inning stretch is actually the chorus of a much larger song about an independent-minded female baseball fan? I didn't! … Following up on a Ticker item from last week, the Dodgers have added a black tarp to improve their new batter's eye after Max Muncy blamed a recent hit-by-pitch injury on not being able to see pitched balls against the backdrop (from Kary Klismet).

College Football News: Here's the first look at Cam Newton's brother, Caylin Newton, in his Auburn uniform.
.

Hockey News: NHL season ticketholders are being invited to record chants and cheers supporting their favorite teams and players. Those recordings will then be cobbled together into faux crowd noise that will be played during games when the season resumes. The fake noise will be played in the arenas themselves, not just as part of the TV audio feed.

NBA News: Bucks G Kyle Korver will wear "Black Lives Matter" instead of his NOB when the NBA season resumes, and Nets G/F Joe Harris will wear "Equality," but Lakers F Anthony Davis is sticking with his standard NOB. Davis is the second high-profile Lakers player to go that route, following teammate LeBron James. … Here's a video showing social distancing-themed logo variations for all 30 NBA teams (from Mike Chamernik). … The Basketball Hall of Fame has just wrapped up a major renovation. … You know the de facto fashion show that happens as NBA players arrive at the arena for a game? That won't be happening in the Orlando bubble, where players will reportedly have to arrive at the game in uniform (thanks, Brinke).

Soccer News: Lots of leaks yesterday, including the new Pumas UNAM away kit, the new Stoke City home kit, and the new Bayern away kit. … New shirt for New York Red Bulls II. … Since the telecom company Three UK became Chelsea's shirt advertiser, the team has had lots of games involving three goals (from @TexasTrevor). … Tottenham MF Giovani Lo Celso's NOB didn't look quite right yesterday (from Jeff Wilk). … The Chicago Red Stars honored police brutality victims on their warmup gear yesterday (from Mike Chamernik).

Grab Bag: Ever heard that line about needing to pee "like a racehorse"? That presumably explains this urinal splash-guard brand name (from Jon Solomonson). … A man wearing a firefighter's uniform stole an ambulance in Chicago. … Formula One world champion Lewis Hamilton raised his fist in a Black power-style salute while standing on the podium yesterday following his latest win. … New mascot, logo, and school colors for the new Viera (Fla.) Elementary School (from Kary Klismet). … Also from Kary: Here's a ranking of the newly released uniforms in the Premier Lacrosse League. … Branding experts say racialized brands like Aunt Jemima and Uncle Ben's need to do more than just change their logos in order to achieve lasting change.
• • • • •
[adrotate group="2″]
• • • • •
Click to enlarge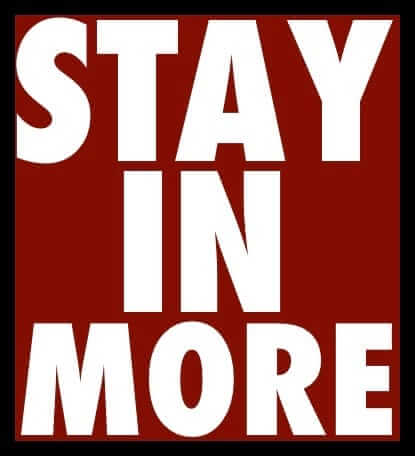 What Paul did last night: Just as I was snapping this photo, the Tugboat Captain was swatting a mosquito. They were out in force yesterday — the first time we've been seriously bothered by them during Pandemic Porch Cocktails™ session. We keep some insect repellant on the porch for such situations but prefer not to use it if we don't have to. Unfortunately, we appear to have reached the part of the summer when it may be necessary.
Meanwhile: See how interesting the Captain's drink looks? She made herself some white sangria — not really my thing, but it sure looks purty:
As always, you can see the full set of daily Pandemic Porch Cocktails™ photos, dating back to mid-March, here.
• • • • •
Teaser: I have something very special on tap for tomorrow. If you're a longtime reader, you won't want to miss this one. And even if you're a relative newbie, I'm pretty sure you'll still get a kick out of it. See you then. — Paul