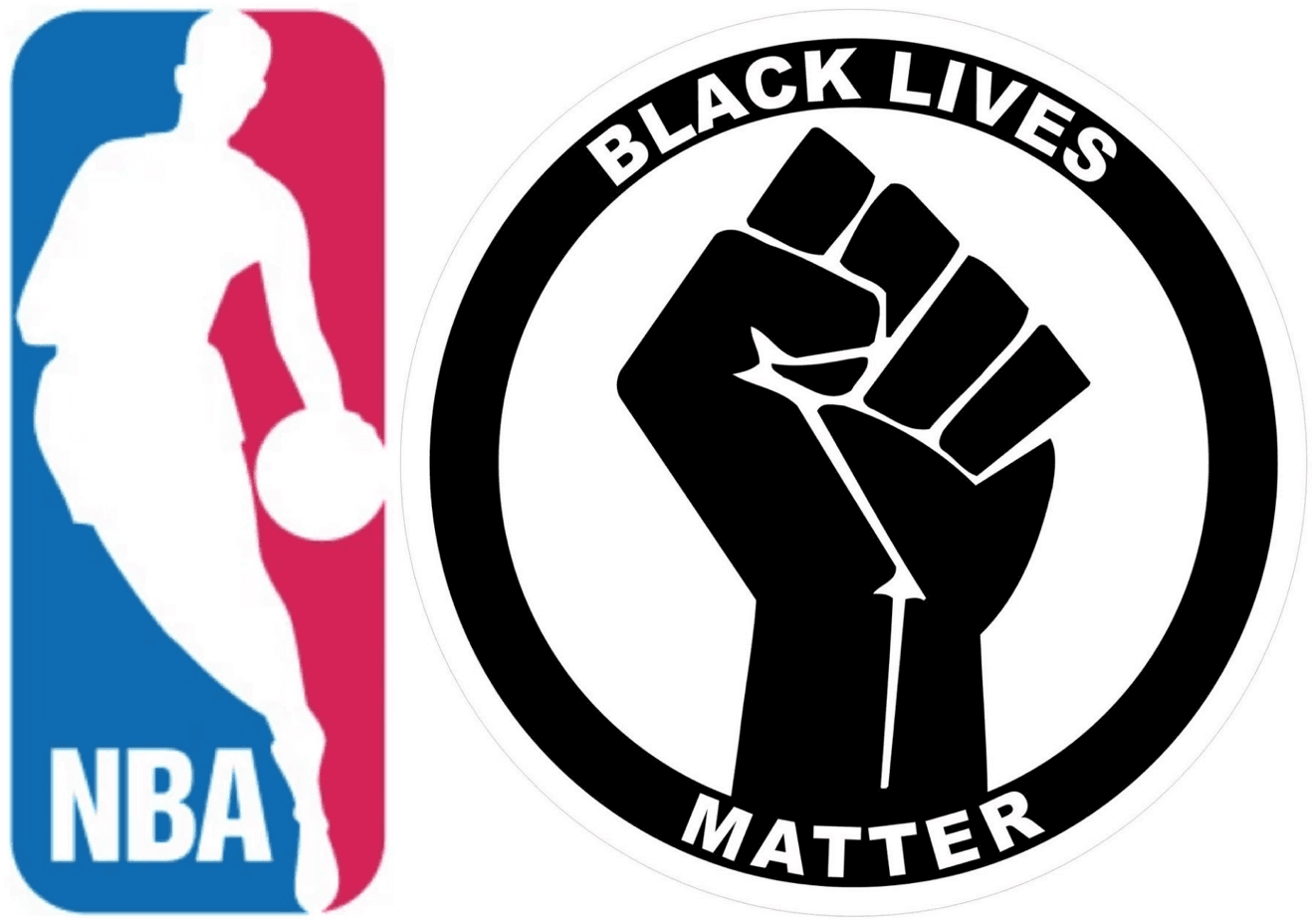 Good morning! Greetings from Uni Watch HQ, where all three inhabitants continue to be healthy and safe. Hope the same is true at your home.
As you may have heard by now, word began circulating early on Sunday that the NBA may allow players to wear social justice messaging in place of their NOBs when games resume at the end of July.
Some details and thoughts on this (with the continued caveat that it's still not a sure thing that the NBA season will even get to restart as planned, but let's assume for the sake of this discussion that it will):
• The NOB program is not yet officially a done deal, but multiple reports indicate that it is likely to happen. Under the proposed arrangement between the league, the players' union, and Nike, players could wear a slogan, a hashtag, the name of a charity, the name of police brutality victim, or something along those lines, instead of their NOB.
• The messaging would not be mandatory, with players retaining the option of wearing their surname.
• The NBA is a majority-Black league with a large number of activist and outspoken players, some of whom in recent weeks had questioned whether participating in a restarted season might detract from the current racial justice movement. The NOB messaging proposal is a way to address those concerns so players can feel like they're still pushing for change while playing in the Disney/Orlando bubble.
• This wouldn't be the first time in recent history that the NBA has tinkered with its NOBs for regular season games. During the 2013-14 season, the Nets and Heat wore nickNOBs when facing each other on Jan. 10, March 14, and April 8 (plus the Heat wore nickNOBs against the Celtics on Jan. 21, but the Celtics wore regular NOBs for that game). The following season, the Christmas Day uniforms featured the players' first names instead of their surnames. (Of course, there were also occasional nickNOBs in the 1960 and '70s, but not on a team- or league-wide basis.)
So what do I think of it? I strongly support the goals of the racial justice movement, and I also love that the idea for this initiative reportedly came from the players themselves, so it's not just a pandering move by the league's marketing department. Still, I'm a bit uneasy about turning NOBs into personal messaging platforms. Here are three reasons why:
1. From a design standpoint, the NOB's function is to help us identify the players. Once you start moving away from that, you open the door to the NOB being, well, anything (including an advertising slogan, ugh). I'd rather not go down that road.
2. While the current protest uprising is obviously a significant moment in our national timeline, it won't be the last such moment. When the next social movement emerges, and the one after that, and the one after that, do we keep turning NOBs into soapboxes? How do we establish the threshold for which moments deserve this treatment and which ones don't? And at what point does it start to seem trite, rote, or reflexive, thereby turning into a cynical exercise instead of an inspirational one? (Counterpoint: It's possible that this concern and the preceding one might be rendered moot by the weirdness of this pandemic-interrupted season. In other words, maybe a uni-centric gesture during such a strange moment in sports history wouldn't serve as much of a precedent for similar moves under more normal circumstances. Hard to say.)
3. While I can't think of any outspokenly conservative or right-wing NBA players off the top of my head, it seems reasonable to assume that at least a few such players exist. What happens if one or more of those players want to wear a counter-message like "All Lives Matter," or "Law and Order," or "Save Our Statues," or the name of the local police union? That seems like a potential controversy waiting to happen.
So while I applaud the impulse and intent here, and while I'm certainly curious to see what sorts of messages the players choose to wear, I think team- or league-wide patches would be a better option. Or if they have to use the NOBs because they have higher visibility than a patch, I'd rather see a league-wide approach, like what the Premier League has been doing with its "Black Lives Matter" NOBs.
But that's just me. What do you think?
(My thanks to @texastrevor for his research assistance regarding the 2014 nickNOB game dates.)
• • • • •
• • • • •
Vexillology update: As you're probably already aware, Mississippi is finally taking the long-overdue step of changing its state flag. Reader/designer Alan Beam, who's a native Mississippian, has responded to that news by coming up with a new flag concept (shown at right; click to enlarge), which he describes like so:
My thought process was to:

• Create a unifying design.

• Build on the Laurin Stennis-created theme of history (colors and 20 "stars"), hospitality (magnolia flower blossom), and hope (flying swallow).

• Use the colors of the current flag and build on them (with royal, specifically).

• Visually drive home the fact that our state was named after the fifth-largest river in the world — "the great river" — which made our state famous and is something all Mississippians can be proud of.

Not look like the Missouri flag (which the Mississippi Bicentennial flag from 2017 resembled).

• Appear unique and distinct compared to other American state flags.

• Have a free-flowing, strong symbol for hope (the swallow) coming out of the past and flying upward and onward for a better social landscape of the state moving forward.
Nicely stated, Alan — and a nice design, too!
It's worth noting that under Mississippi's current plan, the state's new flag must have the words "In God We Trust," so Alan's design wouldn't qualify for consideration. But it's still a very nice piece of work.
• • • • •
• • • • •
Click to enlarge
Too good for the Ticker: Zane Heiple's mom made him these fantastic helmet-themed drink coasters. "Each one represents a college or pro team that I cheer for," he says. "Some are current designs, some throwback, and some are faux models." Now that's a great mom!
• • • • •
• • • • •
The Ticker
By Jamie Rathjen

Baseball News: The Korea Baseball Organization's Doosan Bears wore NOBs set in the classic Latin alphabet (also known as the Roman alphabet), instead of the KBO's usual Korean Hangul alphabet, yesterday (from @aircornell). … Speaking of the KBO, they could be going back to having live fans in the stands as soon as this Friday. … Former Yankees P Mariano Rivera received his only career RBI in 2009 by walking with the bases loaded, and he did it while wearing infielder Cody Ransom's No. 12 helmet (from Joey McCullough). … Since a 10-year-old Ohio boy's Little League season was canceled, he and his dad made a backyard field and fictional league, including uniforms for a team called the Westerville Tropics (from Kary Klismet).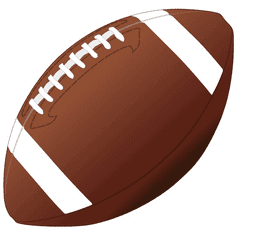 Football News: The Patriots signed QB Cam Newton yesterday, and ESPN Photoshopped him into the team's old uniform, which he'll never wear (from multiple readers). … David Firestone says he recently acquired some pages of the Raiders' playbook from 1964. … Pandemic college football content: NBC Sports Northwest put together the top 25 Oregon combos of the 2010s (from Kary Klismet).

Hockey News: In this video from the 1984-85 QMJHL season, you can see the Granby Bisons wearing Cooperalls with unusual triangular stripes in what was also one of 17 games played by their opponents, the short-lived Plattsburgh Pioneers (from Wade Heidt).

Soccer News: At the NWSL's Challenge Cup, players and officials wore Black Lives Matter warm-up shirts and most wore armbands, with team sideline personnel also wearing the armbands or both items. I'll have more on the NWSL's kits this week. … Also at the Challenge Cup, Chicago Red Stars and USWNT midfielder Morgan Gautraut changed her NOB from Brian to reflect her husband's last name. Sometimes women change their NOBs when they get married and sometimes they don't — Gautraut did so after more than two and a half years. … English Championship team Brentford wore BLM warm-up shirts on Friday. … For the remaining Serie A games this season, Sampdoria added a "Samp for People" sleeve patch, as well as "Stop Racism" to their warm-up shirts. … Josh Hinton's Twitter feed has some shirts for next season that have started to appear in stores. … New first shirt for the Spanish Segunda División's Deportivo de La Coruña. … German 2. Bundesliga team St. Pauli wore their new second kit yesterday (from Ed Żelaski). … Two more from Ed: New 125th-anniversary home shirt for West Ham and new badge for French side Sedan.

Grab Bag: Australian Football League team St. Kilda continued an annual tradition of replacing the red on one of their guernseys with purple in support of a charity founded by former captain Nick Riewoldt that researches diseases that cause bone marrow failure. However, they wore purple socks instead this weekend. … Mascots or logos now wearing masks include Sparty, Michigan State's mascot (from Justin Zayid) and a Pittsburgh city skyline logo (from Matt Pontoriero). … After Under Armour said it was terminating its deal with UCLA, it now appears that they're trying to do the same thing with Cal (from multiple readers). … Japanese manufacturer Mikasa posted a 3D model of its new volleyball (from Jeremy Brahm). … The NASCAR Cup Series champion's patch as worn by Kyle Busch uses the odd phrasing "Champion 2x," and Bob Novotny wonders why it can't say "Champion x2" or "2x Champion." … Max Weintraub saw a tattoo of that Boston sports team logo mashup that you may have seen before. It needs the Revolution and Pride, somehow. … Laredo, Texas, used to use the Confederate battle flag in its logo and elsewhere as part of the various flags to have flown over Texas, but decided to switch to the civil flag instead (from Kary Klismet). … A group in Omaha unofficially redesigned the city flag (from Jon Gates). … Naval aviators on the USS Gerald R. Ford were "counseled" after wearing an unapproved patch referring to bats as one possible origin of Covid-19 (from Timmy Donahue).
• • • • •
[adrotate group="2″]
• • • • •
Click to enlarge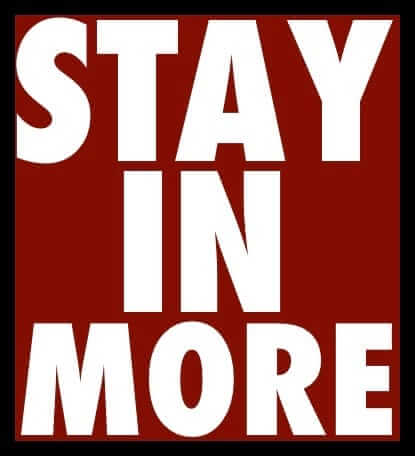 What Paul did last night: Although we no longer have the Racket, we now have the New Racket: the nightly barrage of fireworks that NYC, like many cities, has been hit with in recent weeks. Our neighborhood has been a real hot spot, thanks to some folks who live at the end of a nearby dead-end street. They always shoot off a lot of 'works on Independence Day (which we enjoy) and sometimes a few days before the holiday (which we don't love, but waddaya gonna do), but they and a few other neighbors got off to a very early start this year. It's been going on for at least two weeks now.
I wouldn't mind it so much myself, but the 'works really spook Uni Watch girl mascot Caitlin, who hides under a table and then under the bed when the pyrotechnics start. That's okay on the actual holiday — it comes with the territory — but she shouldn't have to endure it for such a long stretch. Poor li'l cutie.
The branch is still there.
As always, you can see the full set of Pandemic Porch Cocktails™ photos — all 100 of them — here.
• • • • •
Our latest raffle winner is Mitch Wrisley, who's won himself a membership card. Congrats to him, and thanks to Bill Emigh for sponsoring this one. — Paul