Good morning! Greetings from Uni Watch HQ, where all three inhabitants continue to be healthy and safe. Hope the same is true at your home and that you all did your best to enjoy the weirdest Independence Day of our lifetimes.
I know many people kind of tuned out from following news developments during the holiday weekend (I tuned out quite a bit myself, in fact), so you may not realize just how much churn there's been on the topic of sports teams using Native/Indigenous imagery. The short version is that it's now basically a done deal that the Washington NFL team will be getting a new name, possibly even as soon as this season, and potential changes are also afoot in Cleveland (MLB) and Edmonton (CFL).
It's astonishing how quickly these developments have taken place. When we all woke up last Wednesday morning, we had no inkling that any of this was going to happen. By the end of Friday, the entire landscape had shifted. To put that in context, here's how last week played out in terms of Native and Indigenous issues in sports: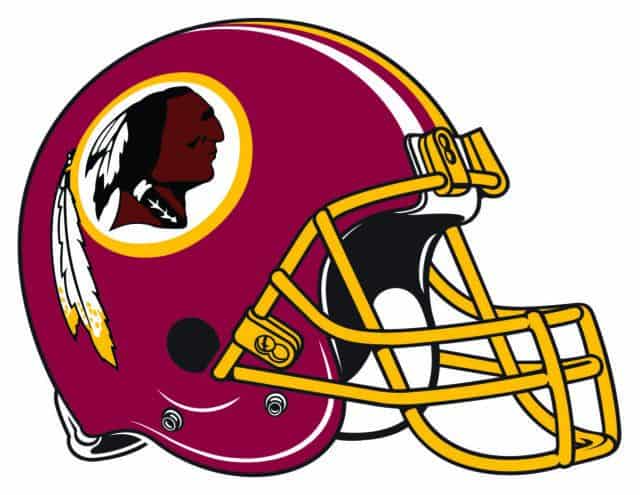 Monday and Tuesday: Nothing.
Wednesday: AdWeek runs story about shareholders and investment firms urging FedEx, Nike, and PepsiCo to divest from 'Skins until team name is changed.
Thursday afternoon: FedEx calls on team to change name.
Thursday evening: 'Skins merchandise disappears from Nike website.
Friday morning: 'Skins announce "thorough review" of team name.
Friday afternoon: Multiple NFL journalists report that name change is highly likely to happen, possibly this year. … Meanwhile, CFL's Edmonton Eskimos announce plan to "ramp up our ongoing engagement with the Inuit communities" regarding the team's name.
Friday evening: Cleveland Indians announce search for "best path forward" regarding team name.
That's a pretty amazing sequence of dominoes falling in such a short time. (Of course, you could also say it's taken an agonizingly long time for these long-overdue moves to happen, but the pace of last week's developments was still remarkable.)
There was a bit of additional news yesterday:
• 'Skins coach Ron Rivera said he's been working with team owner Dan Snyder on a new team name, indicated that he's particularly fond of two of the options they've discussed, and said it "would be awesome" if the change could be made by the start of the 2020 season. He also repeated his odd qualifier, first expressed in the team's "thorough review" statement on Friday, that the new team name should honor the military. (Rivera comes from a military family and is a strong pro-military advocate, but it's not clear why that would have any bearing on an NFL team's name.)
• Indians manager Terry Francona announced that he's in favor of the team changing its name.
So that's where things currently stand.
These developments have prompted a lot of questions. Here are the ones I've heard most often: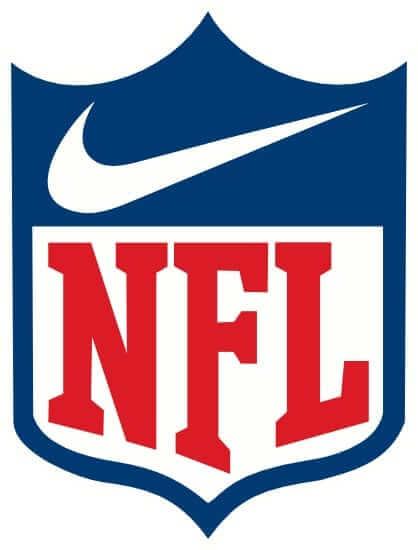 We're always hearing how it takes two years for an NFL team to get new uniforms. How can they possibly do a total rebrand in two months?
It's true that the normal process calls for a two-year time frame, but that's largely due to retail supply-chain issues, not because it takes two years to create the design itself. That said, I'd imagine some combination of the following issues are in play here:
First, since the team's name has been an ongoing controversy for years now, it wouldn't be surprising to learn that some sort of "In Case of Emergency Break Glass" options have already been prepared and are largely ready to go.
Second, whatever the new team name turns out to be, they may end up keeping the same colors and even the same basic uniform design (helmet logo and chest wordmark notwithstanding, of course), so a redesign wouldn't necessarily be a drastic visual makeover.
Third, they could take the intermediate step of removing the helmet logo and chest wordmark from the uniform set and simply play as "Washington" in 2020, with the new identity and design to follow in 2021.
What do you think the new name will be?
I have no idea. I'm just glad the old name will soon be gone.
What about the Braves, Chiefs, and Blackhawks?
I've long thought that Chief Wahoo and the 'Skins name were the low-hanging fruit, the no-brainers, regarding this issue. I think the other teams will be harder, but I expect they'll receive some scrutiny — or at least I hope so.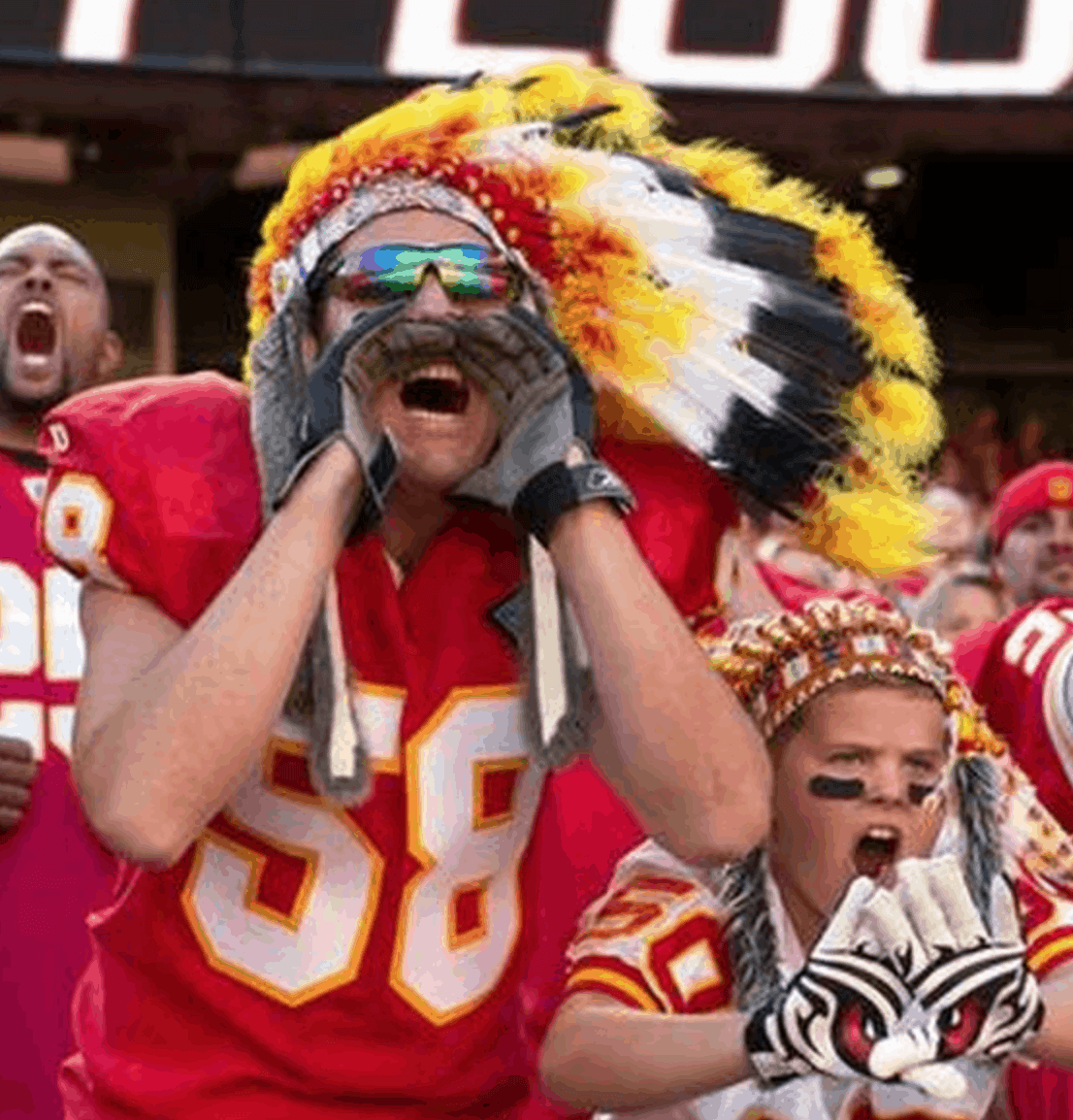 Why do you hope so? There's nothing offensive about the Chiefs. What's the problem there?
As I've long explained, my position on this stuff has nothing to do with what's "offensive" (a subjective term that has largely been rendered meaningless in today's cultural debates). I see it more simply: When a non-Native team uses Native iconography, they're using something that doesn't belong to them — something most of us are taught not to do at a very young age. If a school on a Native American reservation wants to call itself the Chiefs — or, Braves, or Indians, or Redskins — more power to them. But the Hunt family? Nuh-uh.
But that's just me. It's true that most other people do tend to view this issue through the lens of "offensiveness" — that's why Chief Wahoo and the word "Redskins" were the low-hanging fruit to begin with, and why I think it will be harder to achieve change with the other teams (although the Braves and Chiefs will draw added "offensiveness" scrutiny thanks to their fans' use of the tomahawk chop, which many people view as distasteful, so that could be a factor).
What about the Vikings, Celtics, Yankees, etc.?
Those are all examples of a culture celebrating itself (Minnesota was settled by Scandinavian immigrants; Boston is a heavily Irish-American city; New York is in the north), which is very different from misappropriating someone else's culture. But if you have objections to any of those team names, feel free to start a movement protesting them. If your position is convincing, I'm sure it will gain traction, just as the 'Skins movement did.
We may as well just change every team to the name of an animal, because any other name will be offensive to someone.
Actually, I've never heard anyone take offense to non-animal-based team names like Mets, Dodgers, Astros, Angels, Patriots, Packers, Steelers, Jets, Texans, Chargers, Titans, Heat, Rockets, Knicks, Clippers, Suns, Nuggets, Pacers, Maple Leafs, Oilers, Red Wings, Flyers, Flames, Senators, Blues, or countless others — have you?
It's true that several categories of team names that were common and acceptable in previous eras are now being reassessed. Names associated with Native Americans are one such category; names associated with the Confederacy are another. Reasonable people can have differing good-faith positions about those names. But trying to delegitimize the entire discussion by saying "Every name is gonna offend someone!" is a bad-faith tactic.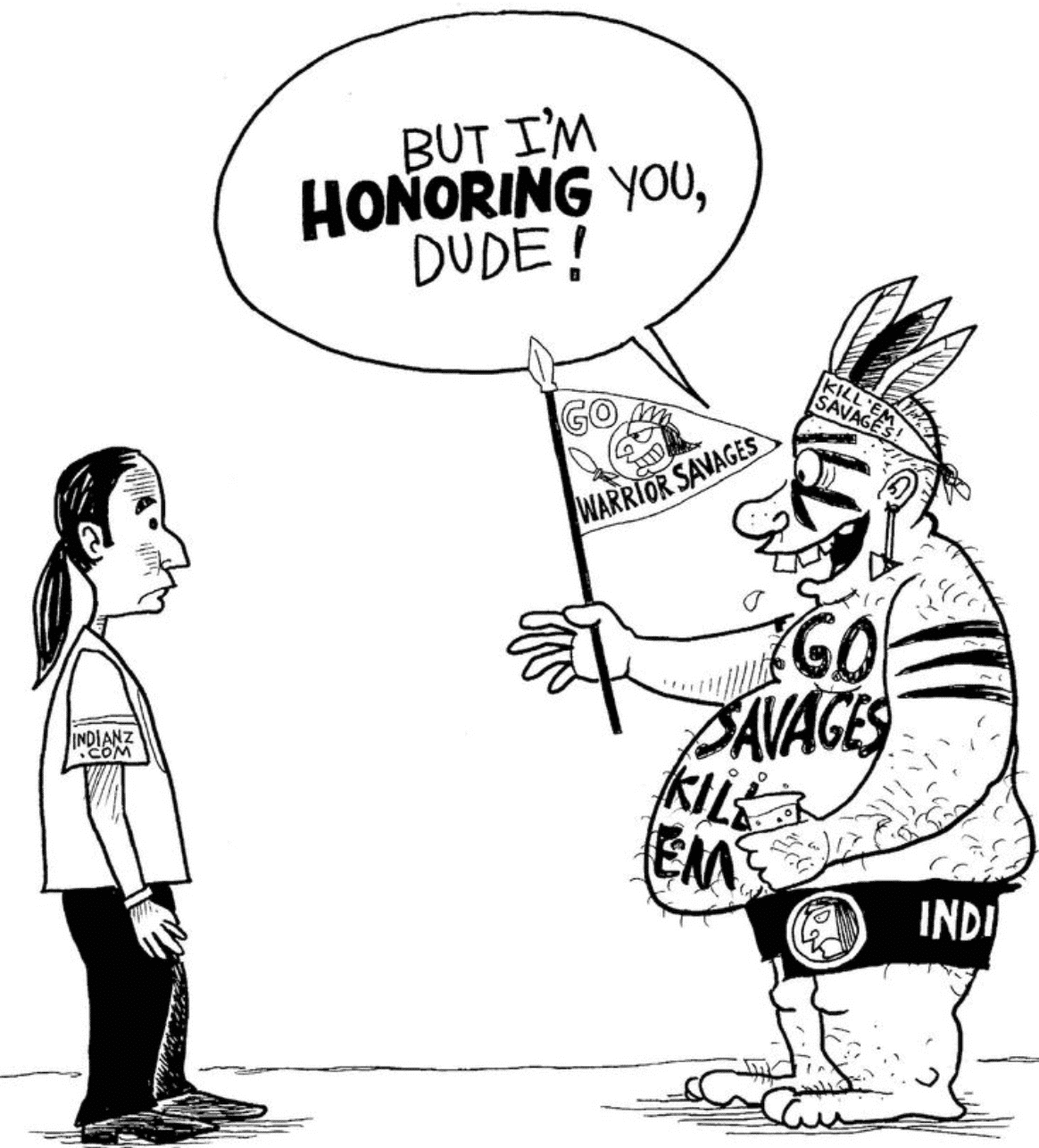 This is so phony. Everyone knows the 'Skins are only changing the name because they'd lose a lot of revenue otherwise.
Soooo many people have said this, or something like it, in recent days. (Other versions included "There's no altruism here — it's just about the money" or simply "Money talks.") The unspoken subtext of these comments — sometimes unintentionally, sometimes very intentionally — is that the team's impending name change is somehow tainted, or less satisfying, or less legitimate, or less of a win for longtime name-change advocates, because it was based primarily on financial considerations.
I disagree. Would it be nice if Dan Snyder somehow saw the light and did the right thing simply because it's the right thing to do? Yes. Is he instead engaging in a somewhat cynical exercise driven by his balance sheet? Also yes. But why is he doing that? Because FedEx and Nike put pressure on him to do so, that's why. And why did those companies do that? Because their shareholders and investment partners put pressure on them to do so. And why did that happen? Because that's where we are right now as a country: Cultural standards of acceptability have shifted and lots of things are changing as a result, including an NFL team's name.
So yeah, in the little picture, Snyder is changing the name because of dollars and cents. But in the big picture, the change is happening because our collective sense of right and wrong has shifted — that's why the team name is no longer financially viable. In other words, it is happening for the right reasons, and it's very much a win for those of us who've long advocated for it.
It's also important to remember that economic boycotts have a long history of spurring meaningful change. The Montgomery bus boycott, for example, was a key step in the Civil Rights movement; consumer boycotts of non-union fruit as a result of the Delano Grape Strike helped achieve major victories for farm workers in the 1970s; the movement to divest from South Africa helped topple apartheid; and so on.
There are also plenty of previous examples of successful boycotts connected to sports: The NFL's decision not to hold Super Bowl XXVII in Arizona helped spur the state to finally to finally establish a holiday for Martin Luther King; multiple leagues boycotted North Carolina in 2016 due to the state's discriminatory "bathroom law" (including the NBA, which moved its 2017 All-Star Game out of Charlotte), leading to the law's partial repeal in 2017; and the NCAA's decision last month to boycott the state of Mississippi may have been the deciding factor in the move to change the state's flag.
Whether done by big companies or by individual citizens, boycotts are perfectly legitimate forms of civic engagement and are an example of democracy in action — voting with your wallet! Is it sad that that's the only language Dan Snyder understands? Yes. But while that may taint him as a human being, it doesn't taint his team's name change in any way. It's the right outcome for the right reasons.
• • • • •
• • • • •
What's in a (nick)name?: One 'Skins side issue I've been noticing is that lots of media outlets have said the team is changing its "nickname." ESPN's story about Ron Rivera and Dan Snyder discussing new team identity options, for example, is headlined "Coach Ron Rivera says he has been working with Redskins owner on new nicknames," and the article itself refers several times to the team's "nickname."
But the word "Redskins" is not the team's nickname; it's their name. Similarly, I often see articles saying that such-and-such high school will be changing its "mascot," and then it turns out that they're actually changing their team name and don't even have a mascot! The three terms — name, nickname, and mascot — increasingly seem to be used interchangeably.
That bugs me — in part, I admit, because of my own detail-obsessive neuroses, but also because mistakenly referring to a team's "nickname" (instead of their name) has the effect of diminishing and thus trivializing the issue, as if we're just talking about a conversational or vernacular trope instead of the actual, formal name of a multi-jillion-dollar enterprise.
It seems like a basic taxonomy guide would be helpful here:
Name: Cleveland Indians
Nickname: Tribe
Mascot: Slider (current); Chief Wahoo (retired)
Name: New York Yankees
Nickname: Bronx Bombers
Mascot: None
Name: Philadelphia Phillies
Nickname: Phils
Mascot: Phillie Phanatic
Name: San Diego Padres
Nickname: None
Mascot: Swinging Friar
And so on. I suppose we could go further and distinguish between mascots that exist solely as logo depictions and those that exist as live, costumed characters, but you get the idea. Further feedback/input welcome!
• • • • •
• • • • •
Membership update: Sometimes when we get an unusual membership card design request, I tell the enrollee, "I'm not sure our designer can do that — let me check with him and get back to you."
That's what happened when reader John Wood Jr. recent requested a card based on pro wrestler Ric "Nature Boy" Flair's robe. I was pretty sure card designer Scott M.X. Turner would say, "No way," but instead he said he'd do it — and it turned out great!
John's card is part of a new batch that's been added to the membership card gallery, as we continue our push toward 3,000 designs.
Want to help us reach that milestone? Ordering a membership card is a good way to support Uni Watch (which, frankly, could use your support these days). And remember, as a gesture of comm-uni-ty solidarity, the price of a membership has been reduced from $25 to $20 until further notice.
As always, you can sign up for your own custom-designed card here, you can see all the cards we've designed so far here (now more than 2,800 of them!), and you can see how we produce the cards here.
• • • • •
[adrotate group="2″]
• • • • •
The Ticker
By Jamie Rathjen

Baseball News: Here's Pirates RF Dave Parker wearing a helmet with a football facemask to protect a broken cheekbone in 1978. In 2008, Paul wrote about that and Parker's other adventures with cross-sports masks that season (from Nick Stamo). … A D.C. Little League team is wearing uni numbers positioned against an outline of the district's shape (from @VictoryCB). … The Brewers have added a new ribbon board to their ballpark.

NFL News: Pro Football Journal's John Turney conducted a fascinating uni-centric interview with former Rams DL Jack Youngblood. And yes, Youngblood's double-decker FNOB is one of the topics addressed in the interview.

Hockey News: The goalies are wearing different jerseys in this 1973-74 team photo of the WHL's Swift Current Broncos, who played in what was then called the Western Canada Hockey League (from Wade Heidt).

Basketball News: In case you missed it over the weekend, here is the list of the 29 social justice messages that the NBA and the players' union have approved for use in place of NOBs when the season resumes. Players can also opt to retain their standard NOBs instead of a message. … Here are some of the uniforms for The Basketball Tournament, which started this weekend with a reduced number of teams compared to previous years (from Timmy Donahue).

Soccer News: The NWSL's Sky Blue FC wore a Black Lives Matter sleeve patch on their warm-up shirts on Saturday. … Real Madrid officially started a women's team after completing a year-long buyout of the women's Primera División's CD Tacón. One consequence of that process was Tacón's home matches this season were only open to Real Madrid members, even before the pandemic. … Also in Spain, the men's Segunda División's SD Huesca have brought a different captain's armband to every away league game this season, usually highlighting a landmark or famous person from the home team's area, and give each of them to their hosts (from Alvin Nguyen). … Both teams in the women's German Cup final, VfL Wolfsburg and SGS Essen, wore second kits — Wolfsburg's is for next season and Essen's for this season. … In Italy, Juventus commemorated goalie Gianluigi Buffon's record 648th Serie A appearance on their sleeves. … New first and second shirts for English League Two's Oldham Athletic, and they also mentioned that a new English Football League number/NOB font is coming this month (from Ed Żelaski). … New shirts also for Brazilian team Corinthians and English League One's Peterborough United.

Grab Bag: A San Diego high school named after Junípero Serra, an 18th-century Catholic priest who built some of the Spanish missions in California using Native American labor, wants to change its school name and "Conquistadors" team name (from Brad, who didn't give his last name). … A school in Princeton, B.C., is dropping its "Rebels" team name (from Timmy Donahue). … Formula One drivers wore "End Racism" T-shirts — the championship's one Black driver, Lewis Hamilton, wore a BLM shirt instead — and a majority knelt before yesterday's Austrian Grand Prix, although some were not comfortable kneeling. … Australian Football League team West Coast wore their indigenous-designed jumper, which appears to me to be unchanged from last year's design.
• • • • •
[adrotate group="2″]
• • • • •
Click to enlarge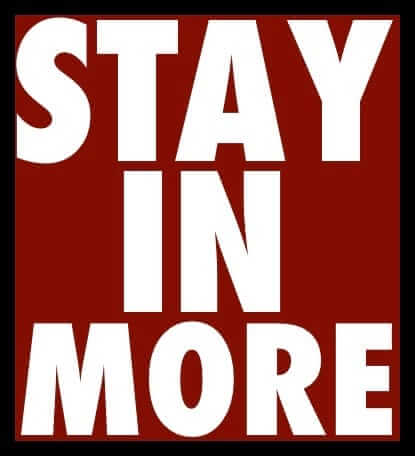 What Paul did last night: I've mentioned a few times that we have several stray cats in our neighborhood. On Saturday we saw one of them, who we call Puma because he's solid-black, being chased up a tree by another cat we'd never seen before. They were screeching and hissing and swatting at each other — nasty stuff. Eventually the other cat retreated and Puma came down and went on his way.
While porching last night, we saw Puma walk by. He didn't look so good — he wasn't exactly limping, but his gait seemed tentative and timid, like he was suddenly much older. We worried that maybe he'd been injured in the cat spat.
But about 10 minutes later, he came back the other way, seeming more like his sprightly self — good to see! Maybe he was just a little hung over from Fourth of July activities, same as us.
I miss the branch.
As always, you can see the full set of daily Pandemic Porch Cocktails™ photos — now more than 110 of them — here.
• • • • •
Our latest raffle winner is Jon Goudreau, who's won himself a Pierogi T-shirt. Big congrats to him! — Paul