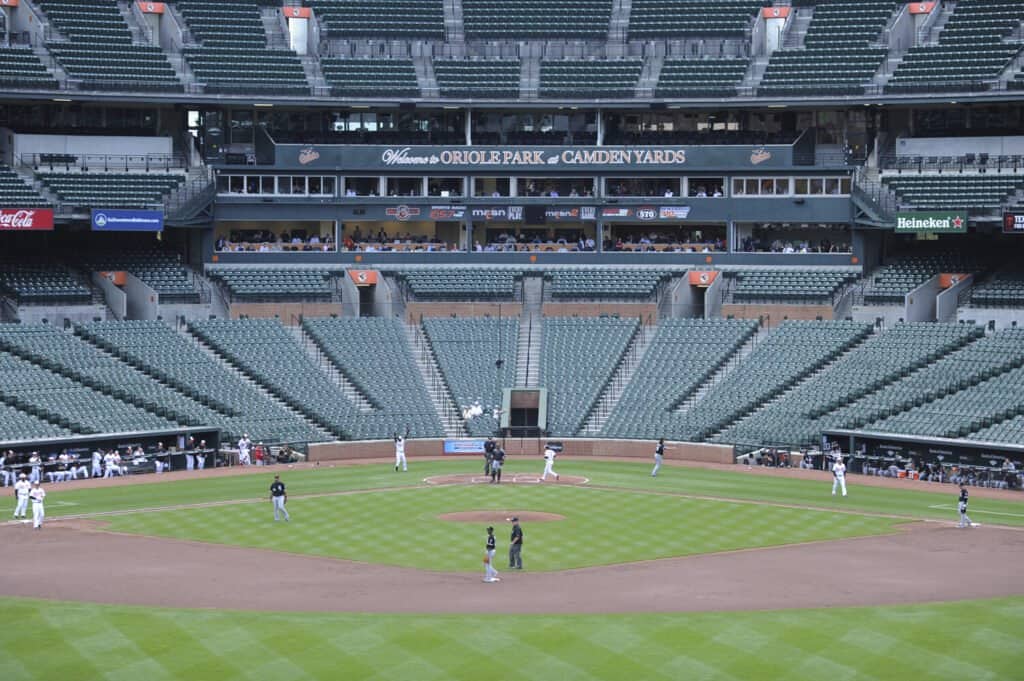 Ten days ago I did a Q&A post about what the uni-verse might be like when North American team sports return to action. It included this passage:
Since fans won't be allowed to attend the games, there have been some reports that leagues might use fake crowd noise in the empty stadiums and arenas. What do you think of that?

I think there's a good chance they'll do it, but I wish they wouldn't. I may do a separate post about this in the near future.
This is that post.
Before we get started, I should say that this post makes two assumptions. The first is that North American sports leagues will actually return to the field this year, which is still not a sure thing. But for the purposes of this discussion, let's assume it is.
And second, I'm working under the assumption that broadcasters will be adding fake crowd noise to their broadcast feeds but that no fake noise will be added in the stadiums or arenas themselves. In other words, viewers at home will hear the fake noise, but the players won't. That seems to be the default for European soccer broadcasts that have used fake noise in recent weeks.
Okay, with those provisos in mind, I'm opposed to the use of fake crowd noise for three primary reasons, as follows:
1. The biggest problem with fake crowd noise is that it's, you know, fake. It presents not just a false version of reality but an intentionally false version. Broadcasts of live sporting events may be a form of entertainment, but they're also a form of documentary reporting, and as such they should do their best to present reality as it actually exists. No reporting can ever be perfectly representative of reality, of course, but at the very least there should be an ethical obligation not to present something that's pure artifice.
The stakes may seem low if we're talking about, say, a Twins/A's game. But at a time when it's becoming increasingly difficult for us, as a society, to agree on a common set of knowable facts and a common reality, the last thing we should want is for media conglomerates to be spoon-feeding us an altered version of the real world. How would you feel if a TV news operation added fake applause — or suppressed real applause, for that matter — at a politician's campaign rally? Or if the Weather Channel made the wind sound louder as one of its reporters was reporting on an incoming storm, just for dramatic effect? Or if the network broadcasting the Oscars knew that a particular nominee had a habit of making controversial statements, so they decided to have a conveniently timed "technical difficulty" during that nominee's acceptance speech?
I hope we can agree that all of those would be completely unacceptable. Fake crowd noise at a sporting event should be as well — not only because it's unethical, but because it helps take us down the road to those other scenarios I just spelled out. Once you make it okay to alter reality in some reporting situations, you lower the bar for it happening in other situations.
One way to help avoid that is to reaffirm that it's unacceptable in any situation, including broadcasts of sporting events.
2. Adding crowd noise sends the illusory message that things are normal. But things are not normal — there's a very good reason no fans will be on hand to make noise, and that reason has killed nearly 120,000 of our fellow American citizens so far. The pandemic may not be fun, and there's certainly nothing wrong with watching a game in order to take some enjoyment amidst all the tragedy and chaos, but we shouldn't create the false impression that everything's okay. If an eerily silent stadium makes it feel like something isn't quite right, then good — it should. The pandemic is still an ongoing public health crisis, and presenting the situation as it really exists instead of papering it over is a good reminder of that.
Also, game broadcasts become documentary history. Years from now, when we will presumably have a vaccine and life will have returned to normal (or something close to it), people watching highlights from the 2020 sports season should be able to hear the games the way they really were, because the silent stadiums will be part of the story of the pandemic — or at least they should be.
3. Even if you don't care about either of the points I just made, it's hard to imagine how fake crowd noise can even come close to replicating a real crowd. I suppose it won't be as hard for NBA and NHL games, since those leagues plan to play at neutral sites. But for the NFL, NCAA, and MLB, all of which currently plan to have teams play at their usual home venues, will the fake home crowd fake-boo the visiting team? Will they fake-boo the home team when the shortstop makes an error or the quarterback throws a pick-six? Will the fake noise be louder at Yankee Stadium, which is usually packed, than at the Trop, where they can't draw flies?
Meanwhile, the players won't hear any of the fake noise, so they won't be doing all the things players usually do to acknowledge or interact with the crowd. The quarterback won't be holding up his hands to call for quiet, the ball girl won't be handing the foul ball to some kid in the front row, the wide receiver won't be jumping into the stands for a Lambeau Leap, and so on.
———
Those are my three primary objections. I realize you may have some counter-arguments. Allow me to anticipate some of them:
I get what you're saying. But at the end of the day, this is just entertainment, and it's more entertaining with crowd noise, even if it's fake.
And I get what you're saying too! But I don't find the "It's just entertainment" position particularly persuasive. Here's why:
• A football game in the snow is a lot more entertaining than a game without snow (at least to me). So if there's nice weather on gameday, should they just dump a few truckloads of snow on the field? Should they seed the clouds to create precipitation?
• A blowout baseball game isn't very entertaining. So if a team is down by, say, eight runs after the second inning, should they get to use corked bats and a livelier ball when they're batting? Should the team that's winning have to play with eight fielders instead of nine? That would certainly increase the entertainment value!
• That Sosa/McGwire season was pretty damn entertaining. So we're all in favor of steroids, right?
And so on. Just because we could conceivably do certain things in order to make the broadcast more "entertaining" (an inherently nebulous term, since what's entertaining to one person could just as easily be annoying to someone else) doesn't necessarily mean we should alter reality along the way.
They're already using fake audience members (paper cutouts, painted tarps, etc.), so why not fake crowd noise?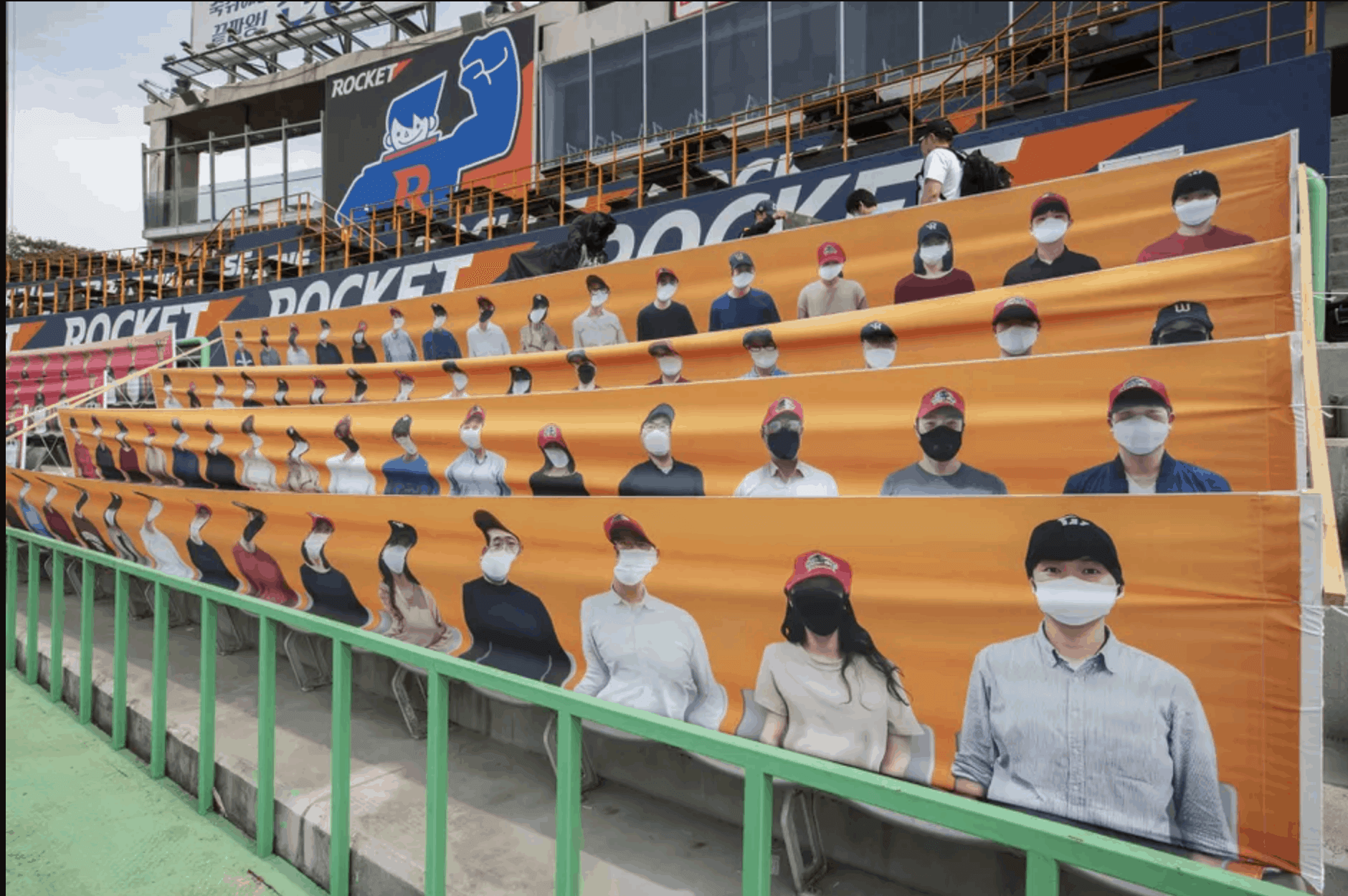 Personally, I wish they wouldn't use fake audience members either. But it's not the same thing. You can see that the fake fans are fake — nobody's moving, nobody's eating a hot dog, nobody's waving a "John 3:16" sign, the camera isn't showing any morons parading their naked, body-painted torsos on a cold day, and so on.
Fake noise is more deceptive. It's not something you can see, and you can't pinpoint its source. It's just there, like the air. I'd prefer that the air be clean.
Sitcoms have used laugh tracks for decades. What's the big deal?
A sitcom is not a real depiction of real events, nor does it purport to be. Personally, I think laugh tracks are stupid, but they don't distort reality; they're
just part of a scripted piece of fiction.
The first down stripe that they project onto the field isn't real. So are you opposed to that too?
The first down stripe is an informational graphic, much like the scorebug, the players' stats that they periodically post on the screen, and so on. Fake noise is not informational; in fact, it's anti-informational, because it suggests the existence of something that isn't actually there.
They already use fake sound. You'd never be able to hear the quarterback shouting, "Omaha!" if not for that guy on the sideline with the parabolic mic. So if they're doing stuff like that, why not use fake crowd noise?
But a parabolic mic (among other audio gear used during sports broadcasts) doesn't create something that isn't there. It just enhances something that's already there. Or to put it another way, the mic doesn't put fake words in the quarterback's mouth; it just lets you hear what he's actually saying. In this way, it adds to the reality of the viewing experience, rather than presenting a false reality.
Speaking of which: There's been some talk that the networks might mic up the players during these crowd-free games, so we could hear more of what's being said on the field. That's been done before, of course, but usually just for one or two players at a time. I'd love to see it happen on a larger scale — that would be a great way to take advantage of the quiet setting, and a much better option than fake crowd noise. (Yes, they'd probably have to run the broadcast on a slight delay, just so they can bleep out the cuss words.)
But if they insist on using fake crowd noise, I'd be okay with it under one condition: Add a slow, endless-loop crawl along the bottom of the screen that says, "Artificial Crowd Noise in Use; No Actual Fans in Attendance." That would be lame, but at least it would be honest.
• • • • •
• • • • •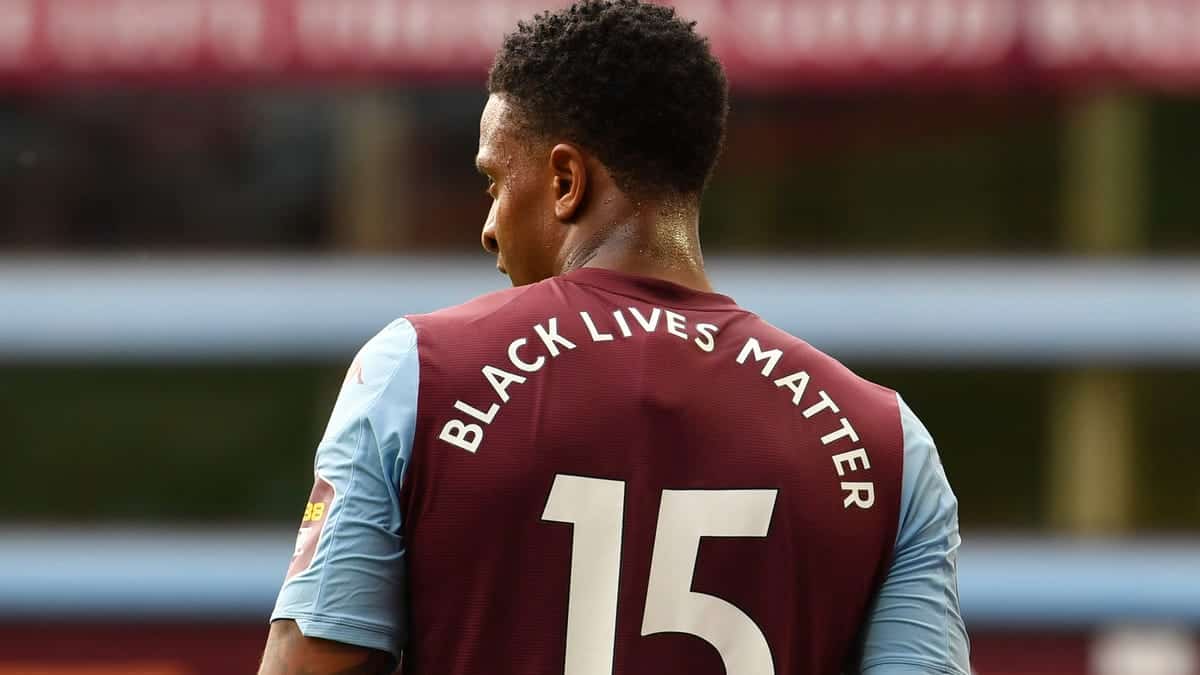 Contest reminder: In case you missed it on Wednesday, my latest Uni Watch design contest for InsideHook is to create a logo for teams or leagues to wear in acknowledgment of the current racial justice protests. Full details over at InsideHook.
• • • • •
• • • • •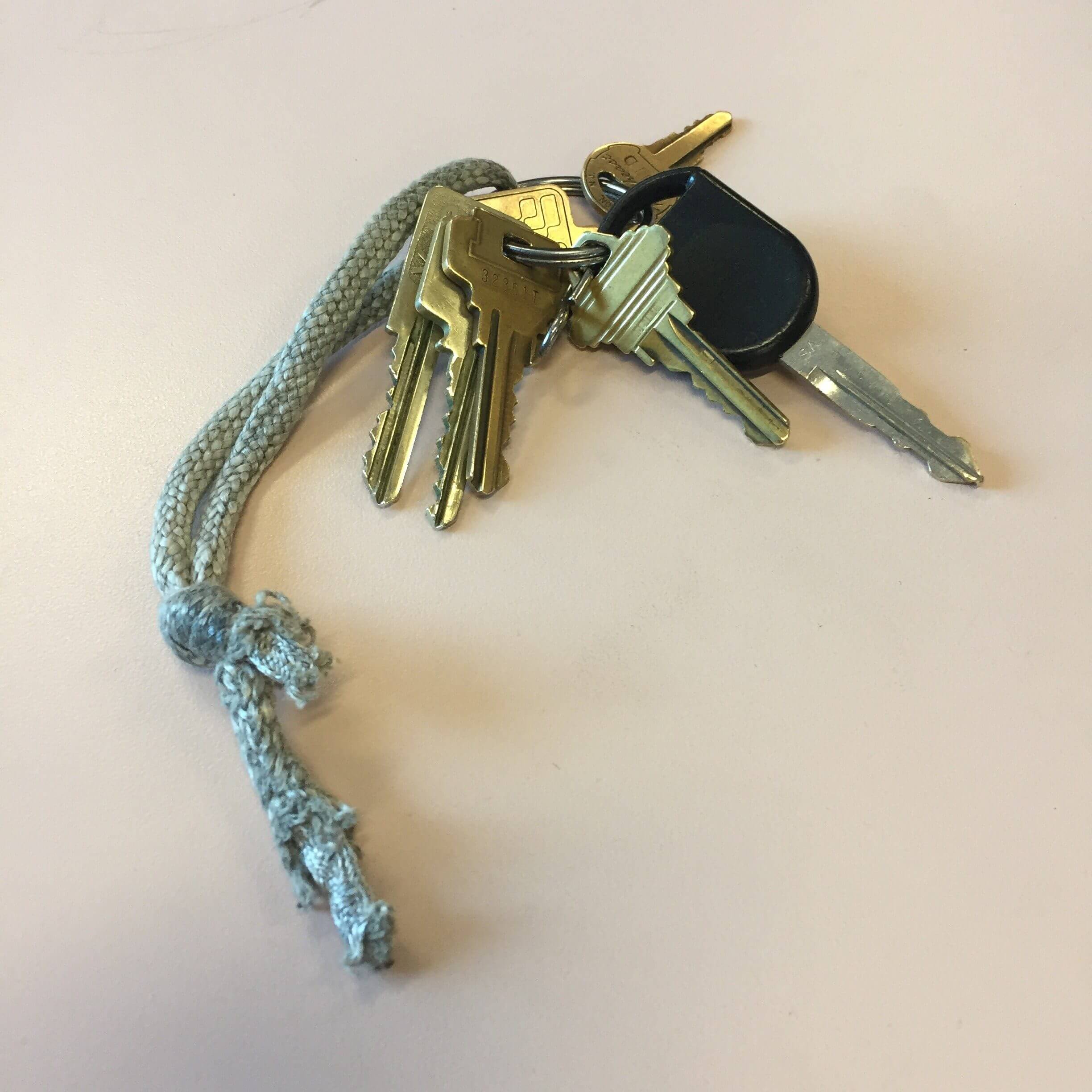 KRC update: The latest installment of Key Ring Chronicles has a good overlap with Uni Watch, as it's about a piece of a championship basketball net that was cut down and then saved on a key ring. Check it out here.
• • • • •
• • • • •
The Ticker
By Alex Hider, pinch-hitting for Paul

Baseball News: The owners submitted a labor proposal to the Player's Association yesterday that reportedly includes a line item allowing owners to sell ad space on uniforms, along with a universal DH, during both the 2020 and 2021 seasons, although there's still no certainty that a deal will be struck. … The Chicago Tribune published a column calling for the Texas Rangers to change their name, given their namesake law enforcement agency's historic issues with race, violence, and lawlessness, as detailed in a new book (from Tom Juettner). … Hockey equipment manufacturer Bauer will release a medical-grade plastic shield that attaches to the brim of a baseball cap (from Andreas Papadopoulos). … Tom Pringle painted a slick watercolor of Blue Jays 3B Vlad Guerrero Jr. … The Single-A Winston-Salem Dash's stadium is getting a new corporate name (from James Gilbert). … Back in the White Sox's 1970s leisure suit days, their minor league affiliates also went leisure-suited. … Over in the KBO, KT Wiz P Odrisamer Despaigne wore some magnificent socks yesterday (from Andrew Forbes).

NFL News: Check out this awesome Colts helmet matchbook from 1979 — it even includes the team schedule! (From Michael Johns). … Tom Brady posted a photo of himself in a Bucs helmet with a strange outlined decal on his Instagram Story yesterday (from @aj_c21 and Ted Taylor). … Former Bengals QB Kenny Anderson's 1976 Pro Bowl helmet was recently returned to him by the son of the team's equipment manager (from @TheeIronBlue).

College Football News: Reader Kevin Searfoss has made several pieces of 3D wall art in the past few weeks. His latest piece is an Arizona State pitchfork. … Clemson has a new display in its facility, highlighting all the uniforms the team has worn during their College Football Playoff appearances (from Mark Johnson).

Hockey News: The CEO of Seattle's forthcoming NHL franchise says the team has delayed plans to announce its name until perhaps the fall (from Griffin T. Smith). … Sportsnet has published a piece about the history of Pride Tape, the rainbow stick tape that many players use when NHL teams host LGBTQ Pride nights (from Mike Chamernik). … If the NHL resumes its season, players will not be required to wear full-face shields despite the pandemic (from Wade Heidt). … It's not often you see a below-the-numbers NOB on a hockey sweater, but that's exactly what the Regina Pats of the WHL did in the '80s — and as a bonus, they wore Cooperalls! (From Wade Heidt.)

Soccer News: The Premier League resumed play yesterday, with teams wearing patches honoring England's healthcare workers and Black Lives Matter. Players also wore "Black Lives Matter" NOBs, and prior to the first game between Aston Villa and Sheffield United, all uniformed personnel took a knee in solidarity (thanks to all who shared). … Speaking of that game, Villa CB Tyrone Mings lost his NHS patch (from Josh Hinton). … Jamie Rathjen notes that Manchester City covered some seats in large banner ads. … New uniforms for Utah Royals FC of the NWSL (thanks to all who shared). … Yesterday's post discussed Polish soccer club Skra Częstochowa's question mark jersey — but they're not the only team to prominently feature punctuation on their jersey. Mike Trozzo points out that German club Borussia Dortmund wore an exclamation point on their jerseys during the 2006-07 season when sponsor RAG was restructuring into several entities, but the new name wasn't known yet. … NBC Sports reimagined San Francisco-area sports teams as soccer clubs (from Danny Pedroza and David Hanson). … New match balls for the Bundesliga and 2. Bundesliga (from Ed Zelaski). … Also from Ed: New home and away shirts for Welsh side Wrexham, and new home shirt for Belgian side Standard Liège. … AS Roma will wear a Black Lives Matter patch for their 12 remaining matches in Serie A and will auction off the match-worn shirts to raise funds for anti-racism organizations (from @CrystalPalaceDC).

Grab Bag: Latest ripple effect from the racial justice protests: Aunt Jemima pancake mix and syrup will get a new name and spokescharacter. Changes are also in the works for Uncle Ben's rice, Mrs. Butterworth's syrup and Cream of Wheat, all of which have used Black spokescharacters that drew on outdated stereotypes (thanks to all who shared). … I wasn't aware that Juneteenth — the annual celebration of the end of slavery, which will be observed tomorrow — had its own flag — though, as Scott Rogers points out, some versions have different striping. … Readers in the Windy City may have mixed feelings about this: Chicago athletes in strange uniforms (also from Mike Chamernik). … NASA's "worm" logo is certainly having a moment. The agency brought the logo back into use after a long hiatus earlier this year. Now a new book, The Worm — featuring more than 300 photos of the logo — is slated for release in October (from Hugh C. McBride). … South African rugby team Cheetahs is letting fans pick the club's new away jersey (from Josh Gardner and Andrew M.). … Ever wanted an explainer on a Navy ship's coat of arms? The Institute of Heraldry has an entire database offering explanations (from Shawn Hairston). … It's a shame we didn't get to see Arkansas State bring out these throwback track jerseys this year (from Larz Roberts). … A police officer in New Paltz, N.Y., has been fired after posting a video of himself disparaging transgender people while wearing his uniform (from Timmy Donahue). … Oops! An Adidas maker's mark is briefly visible in Pirates of the Caribbean (from Pro Football Journal). … The pandemic has affected all sports — even dominoes (from the Tugboat Captain).
• • • • •
[adrotate group="2″]
• • • • •
Click to enlarge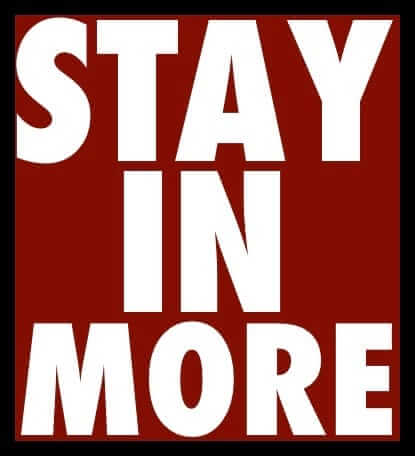 What Paul did last night: We've both been working really hard lately, so yesterday we decided to knock off at 2pm and treat ourselves to a few hours at the beach. Walked at the edge of the surf for the better part of a mile and then pitched a blanket, watched some oystercatchers zipping back in forth in front of us, shared a beer, contemplated the world. A nice time.
We're still not comfortable using public restrooms, so our visit was bladder-limited. On the way home we detoured to Sunset Park — that's Brooklyn's Chinatown — and picked up some takeout from a Sichuan place some friends had recommended. That led to a Pandemic Porch Cocktails™ first: porch dumplings!
They were sooooo good. After finishing them, we went inside and ate the rest of the takeout while watching Jeopardy! All in all, a very good afternoon and early evening. (Big thanks to Alex Hider for covering for me on Ticker duty and thereby allowing me to take the afternoon off without having to worry about Ticker items piling up.)
The branch is still there.
As always, you can see the full set of Pandemic Porch Cocktails™ photos here.
• • • • •
Our latest raffle winner is Karim Mourad, who's won himself a membership card and who's employed as a pharmacist (as you may recall, this raffle was only open to people who work in a public service capacity). Please join me in thanking him for his important work, and in thanking reader Timmy Donahue for sponsoring this raffle. — Paul