Click to enlarge
Today is the 41st anniversary of the infamous "Saturday Night Special" game — the 1979 game when the Philadelphia Phillies went mono-maroon, which turned out so disastrously that the uniforms were never worn again.
Today we have a guest entry from Nick Malone (that's him above), who claims to have Mike Schmidt's cap from that game. It's a pretty cool story — take it away, Nick.
My Piece of the Saturday Night Special
By Nick Malone
I'm 35 years old and have been collecting since I was about five years old. A few years back I was introduced to the world of game-used memorabilia when a friend had worked for the Orioles groundskeeping crew gave me two bats — a Carlos Beltrán and a Lenny Webster. I did research on the Beltrán bat and found out it was from his rookie year and possibly used for his second career home run. (It was sold shortly after the Astros scandal.) The Webster bat has "42" on the knob, and I found out he was the last Oriole to wear that number before it was retired MLB-wide. I liked the history embedded in these items and soon found myself hooked, so I started looking for more game-used gear.
My collecting niche, if you want to call it that, is going after affordable items from star players from my youth (especially Ivan Rodriguez) and also finding game-used items that don't have MLB certification (because they predate that program) or a certificate of authenticity (because it was acquired directly from the player). A lot of collectors are scared off of these items, so they end up being priced at a point that makes them worth the gamble. Sometimes it hasn't worked out, but I've actually landed a few really great items and have game-used batting gloves, wristbands, hats, and bats from players like Barry Bonds, Cal Ripken Jr., Ken Griffey Jr., and of course my favorite, Pudge.
Part of my routine is to skim places like Facebook Marketplace and eBay doing random player searches for guys I'd like to collect. Mike Schmidt is one of those guys, and I recently stumbled upon a Marketplace listing for a game-used Schmidt hat priced at only $50. The seller sent me pictures and I knew immediately it was an oddball hat. It had this unique ribbed fabric that wasn't typical for a ballcap, and the tagging just had one tag size and an MLB tag — no New Era or Wilson or other brand name to indicate who made it. The hat size was 7-3/8 and had a faded "20" written on the brim in typical fashion of game-worn caps: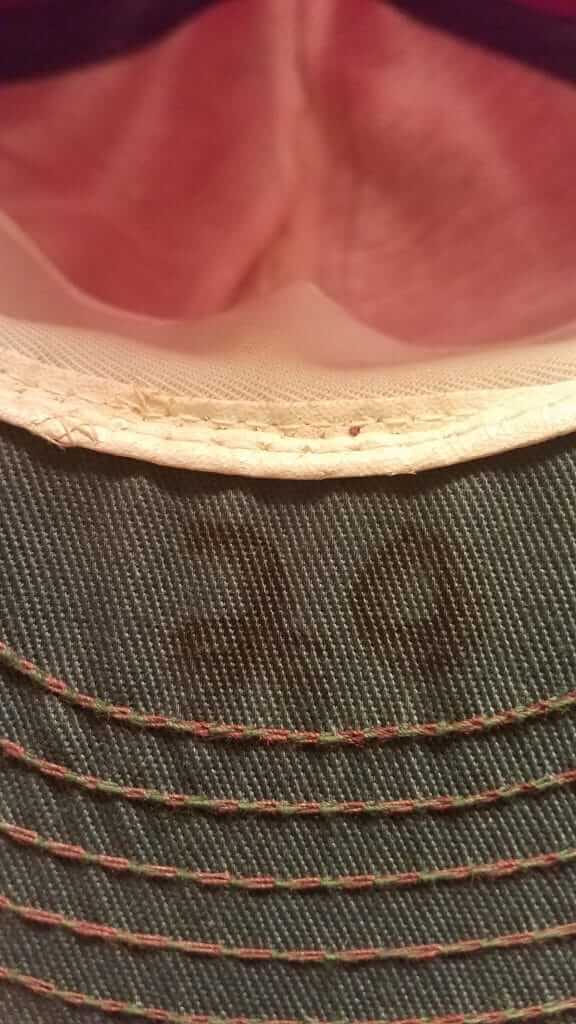 Once I completed the purchase, I went into investigation mode. I'm part of some online communities for game-used collectors. These communities can be tough places, with lots of armchair experts, and I was immediately bashed for the "fake" hat I had bought. A fellow commenter tagged a gentleman by the name of Dave Miedema, who has a solid reputation in the hobby and does authentication documentation for those who want it. He was gracious enough to look at the seller's photos of the Schmidt cap (at this point I hadn't yet received the physical item and only had the seller's photos to go by) but said he was going to stay away from it because Schmidt typically wore a 7-1/4 cap, but this one was 7-3/8.
After that it was open season. People told me it was a horrible hat, I wasted Dave's time with garbage, the tagging was bad enough to give nightmares, blah-blah-blah. The trolls can be tough.
So naturally I started thinking the cap wasn't legit. But when it came in the mail and I had it in hand, I thought there was just no way it was a retail hat. So I contacted the seller to get his full story for my records.
He said he had purchased it 25 years ago at the annual silent auction held by Montgomery Hospital, a historic hospital in Norristown, Penna. The hospital had a purchase agent who acquired items directly from the local Philly teams for the organization's annual fundraising auction. Twenty-five years ago was 1995 — the year Schmidt was inducted into the Hall of Fame. So the idea of a historic hospital in the heart of Philly fan country auctioning a game-used hat during Schmidt's induction year made me think this was looking better. I also found out that due to Schmidt's killer perm, he actually wore a 7-1/2 early in his career, so the hat's size wasn't that bad and was actually in his size range.
So with newfound confidence, I started searching for Phillies caps that sold at auction to see if I could find one with the same tagging as mine. I found a completed auction for a complete Doug Bird uniform, including pants, jersey, and cap. I immediately saw that the cap was a dead ringer — same ribbed fabric and tagging. Then I read further and realized that the auction was for a 1979 game-worn "Saturday Night Special" uniform. I didn't even know about that game, so went down the rabbit hole and learned all about the game, the loss, Schmidt going 0-4, the backlash against the uniforms, and the team never wearing them again. I also found pictures of Schmidt sporting a a nice head of hair in that game, which supported the larger hat size theory as well: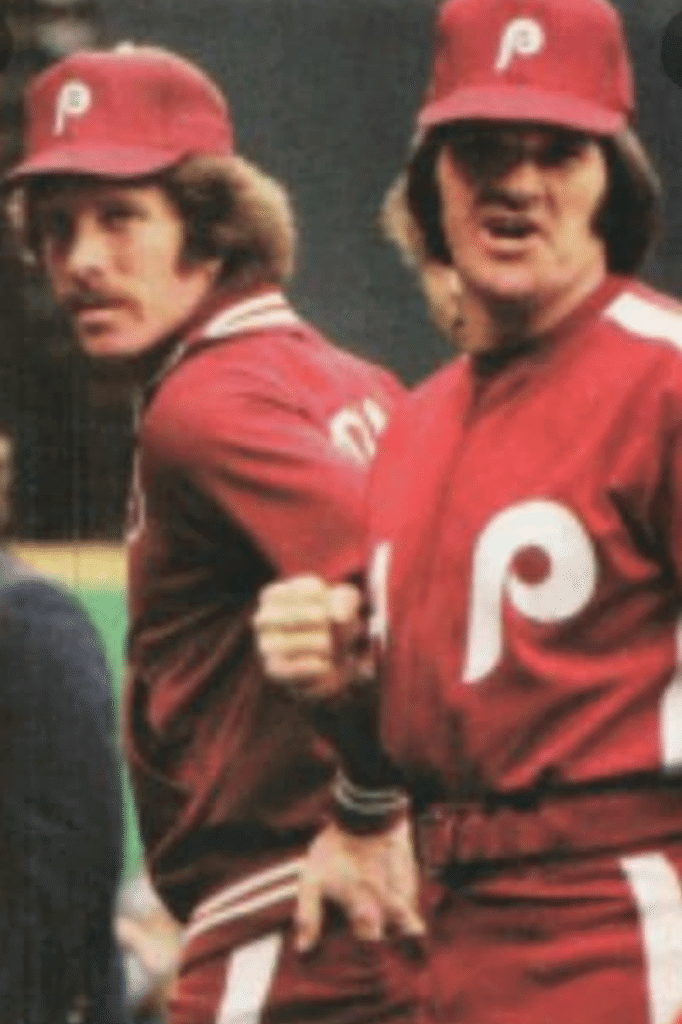 I started finding more auctions of caps from that game, and they all matched mine. So I spoke to a guy named Robert Bradley, who has one of the finest game-used Philly collections. He told me that he knew who owned the Schmidt's Saturday Night Special uniform but didn't know if it included the hat, plus he thought the guy had sold most of his collection. Sure enough, I found the jersey online — Grey Flannel Auctions had sold it in 2014, and it was in fact missing the hat! Through further research I learned that the Phillies kept all the uniforms from that game until sometime in the 1990s and then sold them all at auction to benefit charity.
So apparently my hat somehow got separated from the rest of the uniform and was donated to the Montgomery Hospital auction. The gentleman who sold it to me was not even aware that it was from an (in)famous game. (I have since informed him and his response was simply "Enjoy it.")
Once I got all my evidence and laid it out, Dave Miedema changed his opinion. He now agrees I dumb-lucked my way into a Hall of Famer's game-used cap!
Meanwhile, all the guys online who were bashing me and the hat have done a full about-face. They now love it and think it's an amazing find. I've even had a couple of "diehard Schmidt fans" inquire about getting it from me. But I plan to keep it unless the person who owns the rest of the uniform wants it — in that case, I would be willing to complete the uniform. I don't know who that person is, but I do know that Schmidt's jersey and pants from that game sold for $15,000 via Grey Flannel in 2014. I've emailed them; no response so far. [I checked with Grey Flannel honcho Michael Russek, who said he forwarded Nick's email to the winning bidder. That person apparently never responded. — PL]
So that's it. I'm enjoying my Indiana Jones moment!
———
Paul here. Great story! The one thing that confused me is why the Phillies would have separate caps for the Saturday Night Special uniforms — it was the same cap design as their regular cap. When I asked Nick, he said, "I can only assume that when they created these uniforms, they decided to do it top to bottom." Maybe, but I find that an unsatisfying answer, especially since teams were much more spending-conscious in those days. Anyone know more..?
Meanwhile, here's a video of Nick showing off more of his memorabilia collection:
• • • • •
• • • • •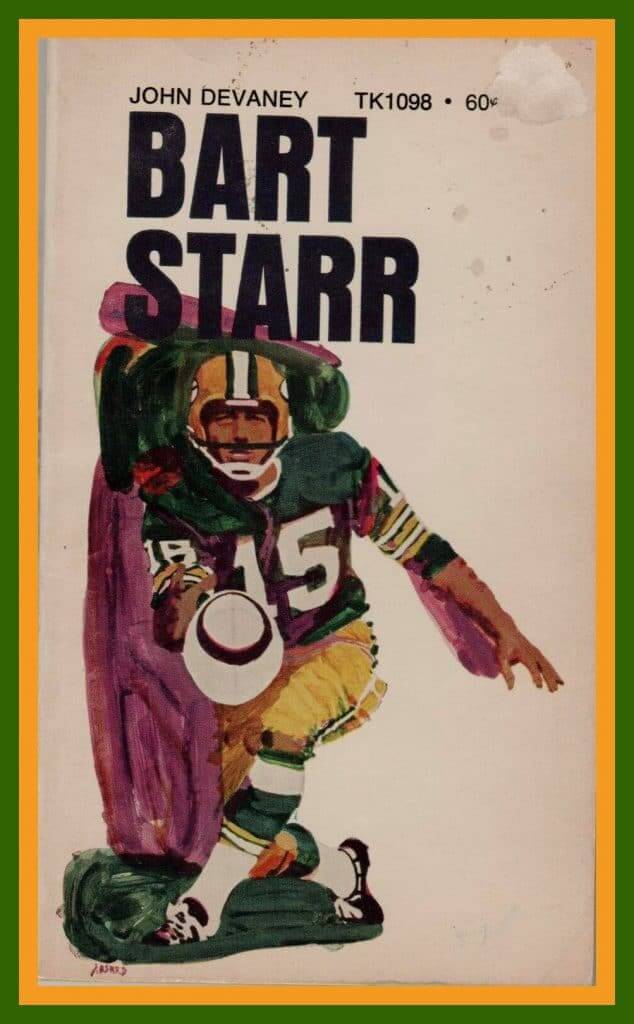 Collector's Corner
By Brinke Guthrie
Follow @brinkeguthrie  
Boy, I haven't seen this cover art in ages! Here's a 1968 book about Packers quarterback and Hall of Famer Bart Starr, published right when he was winning his two Supes, and just 60 cents as part of the Scholastic Book Services school program! (Remember that? You'd fill out a form and a few weeks later you get a box of books delivered to the classroom. Amazon, way before its time! As I remember, I always got a lot of "Marmaduke" cartoon books.)
Now for the rest of this week's picks:
• Paul, take a look at this: a "1944 Champs" Sunbeam Columbus Park Industrial Baseball League jacket. Priced to move — just $640!
• Goin' way back for this one: a 1930 St. Louis Cardinals Press pin.
• Bears fans will want these promotional Payton Power sweatbands from Wheaties!
• The Rams have justifiably taken a lot of heat for their new uniforms. But this 1980s jacket from Chalk-Line didn't do them any favors, either. Seller only wants a grand for that, too. 
• Staying with the Rams, this jacket from Starter is a bit cleaner-looking, and has a UK flag on the sleeve for the "London Games." And while we're at it, how about a pair of Rams tube socks, too!
• Plenty of official team looks and logos to be found on these J.C.Penney NFL curtains.
• One more from JCP: Any idea why they decided to stick the Dolphins logo on what looks like the back left shoulder of this sweater, while leaving the front of the sweater blank?
• Here's a 1970s WHA (that's World Hockey Association, kids) promo puck mounted on a stand. Always liked that logo.
• Got a couple of 1970s WFL items from Collector's Corner Great White North correspondent Will Scheibler: this set of drink coasters (doesn't the one for the Birmingham Americans look like a bank or a convenience store?) and some odds and ends from the Hawaiians.
• Speaking of Will: I puzzled and puzzled about what the logo meant on this Montreal Alouettes helmet but never thought to look it up, so I asked Will, and he said it was a "a stylized green and red bird's head that formed a lowercase a." The team website says, "The origin of the team's name comes from the 425th Squadron — the Royal Canadian Air Force's first French Canadian squadron. Founded in 1942, the 425th Squadron quickly became known as the 'Alouettes' in honour of the native Gallic bird renowned for its tenacity as well as for flying at very high altitude."
• • • • •
• • • • •
Purp Walk recap: Thanks so much to everyone for making yesterday's Purple Amnesty Day (Observed) so much fun. People sent me all sorts of purple photos, purple anecdotes, purple coincidences — it was nuts, and a total blast.
In addition, we received over 100 membership orders (to put this in perspective, there have been entire calendar years when we barely topped 100) and sold 99 purple T-shirts and purple 74 caps, whoop-whoop! Not sure of the final purple mask total, but as of 9pm it was 80, which is way more than I expected. (As I mentioned yesterday, my cut of the mask sales will be donated to Doctors Without Borders, so thanks for supporting them with your mask purchases.)
Thanks again to reader Tim Cox for coming up with the idea for Purple Amnesty Day 10 years ago. Such a great ritual, and a great example of how even a persnickety negative obsession like my purple antipathy can be turned into something fun!
• • • • •
[adrotate group="2″]
• • • • •
Membership update: Card designer Scott M.X. Turner has hit the ground running with all the Purp Walk membership orders (including Tanner Nissen's Sacramento Kings treatment), some of which have already been added to the membership card gallery. We'll keep slogging away, but it'll likely take a few weeks before we get caught up on all the orders that came in on Sunday and Monday. Thanks in advance for your patience.
Ordering a membership card is a good way to support Uni Watch (which, frankly, could use your support these days). And remember, as a gesture of comm-uni-ty solidarity, the price of a membership has been reduced from $25 to $20 until further notice.
As always, you can sign up for your own custom-designed card here, you can see all the cards we've designed so far here (now more than 2,700 of them!), and you can see how we produce the cards here.
• • • • •
[adrotate group="2″]
• • • • •
The Ticker
By Alex Hider

Baseball News: With games likely to take place without fans, the Reds and other MLB teams are discussing putting tarps with giant ads over the empty seats. … A softball team in Protivin, Iowa, called Protivin Mills, is using an inverted version of the Brewers "ball-in-glove" as a "PM" logo (from Brad Eenhuis). … Got a hankering for a ballpark dog? The Richmond Flying Squirrels, the Giants' Double-A affiliate, are offering their stadium food for curbside pickup (from Tom Turner). … Janet Marie Smith, the Orioles exec who oversaw the development of Camden Yards, spoke to Buster Olney on the Baseball Tonight Podcast to discuss the iconic stadium (from Andrew Cosentino). … The Batting Stance Guy took on the 1979 All-Star Game and had the vintage caps and jerseys to back it up (from Chris Mayor). … Tim Roberts found an old box of unopened Topps baseball cards from 1999 — the year Roger Clemens was traded from the Blue Jays to the Yankees. Clemens was featured in a Jays uni on the packs, but in a clearly airbrushed Yankees road jersey on the box.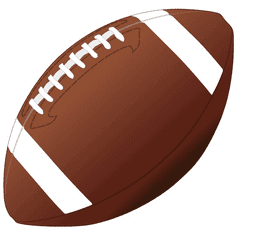 Football News: The NFL is in the process of testing a mask that players could wear under their helmets to help limit virus transmission if and when the league returns to play this season (from Aaron Pinto and Timmy Donahue). … Virginia Tech fans have picked the team's 2010 BFBS jersey as their favorite in program history (from Andrew Cosentino).

Hockey News: For years, a 150-year-old hockey stick sat untouched in a man's umbrella stand in Vermont. It went to auction last weekend and may have fetched millions of dollars (from John Muir). … In honor of the annual Purp Walk, David Everhart shared photos of his hockey team's jerseys, which he designed. He's played with the Purple Reign — inspired by Prince — since 2011, and he redesigned the sweaters before last season. Looks sharp! … The home of the AHL's Binghamton Devils, Floyd L. Maines Veterans Memorial Arena, will soon have a new name, as the Maines family announced that it would not extend its naming rights deal.

Soccer News: Just about every sports league in action at the moment is playing without fans, and several leagues have taken to putting mannequins and cutouts in the stands to make stadiums look full. But FC Seoul took it to a new level by using sex dolls to fill seats. They've since apologized (thanks to all who shared). … MLS is holding "jersey week" this week, and will be pushing a series of social media campaigns to celebrate, including a jersey bracket, and an opportunity to design an MLS kit (from our own Jamie Rathjen). … FC Cincinnati is asking fans to help select the seat color in their new stadium (from Wade Heidt). … Chris Cruz has been wearing a different soccer jersey for each of his work Zoom meetings. Here's his collection. … Does a logo redesign lead to success? This blog examines that factor in France's Ligue 1 (from Kary Klismet). … Celtic F.C. has a new logo to celebrate its nine straight Scottish Premiership titles (from Ed Żelaski).

Grab Bag: A pair of sneakers that Michael Jordan wore during his rookie season with the Bulls just went for nearly $600,000 at auction (from Cornelius Boatsports). … Couple of items from Kary Klismet: A history of Alfa Romeo's badge, and NAIA school University of the Southwest has new athletic logos (also from Timmy Donahue). … A supporter of Sen. Ed Markey (D-Massachusetts) photoshopped his name — and in some cases, his likeness — into Boston's pro sports logos (from Lance Harris). … The man who designed NASA's newly resurrected "Worm" wordmark discussed the logo in a NASA YouTube video (from James Gilbert). … Furman is the latest school to announce it's cutting athletic programs as a result of the pandemic (from James Gilbert). … A man in South Africa — one of the few countries to criminalize the wearing of military uniforms by civilians — has been sentenced to five years in prison for pretending to be in the South African National Defence Force (from Timmy Donahue).
• • • • •
[adrotate group="2″]
• • • • •
Click to enlarge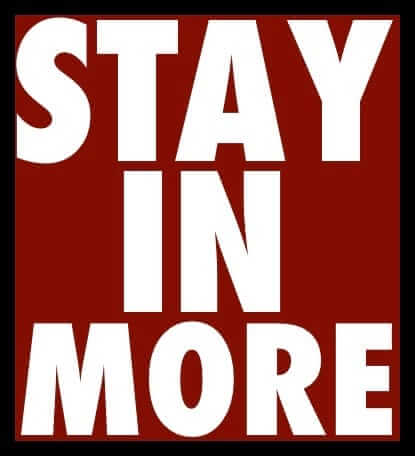 What Paul did last night: As you may have noticed, the cushions that we sit on while cocktailing have some white tags sticking out on the back. Normally I wouldn't care — I'm facing forward, the tags are facing backward, we can peacefully coexist — but they kinda look like shite when they appear in these photos I post.
I try to remember to tuck the tag under the cushion before taking my photo each day, but often — as was the case yesterday — I forget, and then it bugs me when I see the tags sticking out in the resulting pics. I'm hoping that writing this down and telling you about it will help me remember to tag-tuck from now on. Or maybe I'll just cut the tags off, like I should have done a while ago.
A rare teetotalers' cocktail session yesterday, because we had a pretty boozy weekend. Diet Coke for me, seltzer for the Tugboat Captain, and substandard Maria cookies for both of us. (Our preferred brand was sold out.)
The branch is still there.
As always, you can see the full set of Pandemic Porch Cocktails™ photos here.