Good morning! Greetings from Uni Watch HQ, where all inhabitants continue to be safe, healthy, and (mostly) sane. Hope the same is true for your home.
Now then: The Browns will be unveiling their new uniforms the day after tomorrow. Lots of people have asked if I've seen the new designs — no, I haven't. But I have seen what the designs looked like as of a year and a half ago, and that's what we're going to discuss today.
Here's the deal: Over the weekend I had multiple interactions with an industry source who has requested anonymity. The source, whose background I have vetted, sent me visuals that showed what the Browns were planning for their 2020 uniforms as of October 2018. It's possible that some aspects of the designs could have changed since then, especially small details on non-retail uniform components (the striping on the pants, say, or the design of the socks). But at the very least, these visuals show the direction the Browns were taking 18 months ago, and they are likely to be very similar to what gets unveiled this Wednesday.
My source would not allow me to publish the visuals, so I can't share those with you. But I was permitted to use the visuals as the basis for my own mock-ups, so I once again called upon Uni Watch Photoshopper Nic Schultz, who has created new renderings.
It's worth noting that my source for the recent Buccaneers leak showed me visuals but would not send them to me or allow me to take my own photos, so the Bucs renderings that Nic produced were based on my notes and memory. But my Browns source sent me the visuals, and I in turn sent them to Nic (with the source's blessing), so these renderings I'm about to show you are basically an exact match to what the source provided.
Ready? Here we go, beginning with the home uniform. Again, remember that these were current as of October 2018, so some details may have changed since then (for all of these, you can click to enlarge):
Some quick thoughts:
• The Browns have been hinting for more than a year now that they're getting back to basics, and this design is certainly in keeping with that: old-school sleeve stripes, no wordmark on the chest, simple pant striping, and even striped socks (although it's a little disappointing that they paired white socks with white pants). The main holdover from the previous uniform is the brown facemask.
• The number font is interesting. It's sort of a modified block, by which I mean it registers visually as a block font, but some of the corners are rounded instead of linear. I'd need to see more numerals to assess it fully, but I like what I see of it so far.
• The visuals did not show the back of the uniform (same goes for the other designs I'm going to show you), so we didn't mock that up.
Next up is the road uniform:
Notes:
• I would have preferred orange pants instead of brown. Still, this isn't bad.
• The visuals my source provided don't show the lower portion of the road socks, so I don't know for sure that they were white toward the bottom, although I think that's a reasonable assumption. Obviously, I'd rather see these socks with the white pants and the white socks with these pants, but NFL hosiery is pretty much a lost cause these days, so whaddaya gonna do.
And finally we have the Color Rash uniform:
I'm not a fan of mono-colored NFL uniforms in general or of the mono-turd look in particular, so this gets the thumbs-down from me. Unlike the outgoing mono-turd design, this one is seriously minimalist — no sleeve stripes, no pant stripes, not even any TV numbers.
———
Interesting stuff, right? I'll mention yet again that while the Browns had settled on these designs as of October 2018, they could have made some tweaks since then. Still, it's fascinating to see that they'd already decided to do basically a complete about-face on the set that Nike had designed for them three years earlier. It's a pretty strong repudiation of that initial Nike approach, and makes you wonder how everyone made such a colossal misstep the first time around. Like, what were the Browns thinking? How did they misjudge their fan base's preferences so badly?
Anyway, if Wednesday's unveiling gives us anything even close to these designs, it'll be a huge upgrade. We'll find out soon enough.
Meanwhile: Remember how I recently asked whether the pandemic would redefine the uni-verse's definition of heroism? We appear to have the start of our answer in Peter King's new column, just out this morning, which includes the following:
[The Browns are] rolling out a uniform redesign on Wednesday, and the net proceeds from all new jersey sales will go to COVID-19 relief in Greater Cleveland, a program the team plans to unveil today. Two points:

• Jersey profits will go to a fund, "Hats Off To Our Heroes," aiding health-care professionals, first-responders, education professionals and others on the front line of caring and servicing those affected by the virus. "Having a uniform launch now, we asked ourselves, 'Are we being tone-deaf?'" Browns executive vice president J.W. Johnson said. "We thought we needed some positivity in a tough time for a lot of people."

• This will be the third team in a week (Atlanta and Tampa Bay last week) re-launching the uniform. If it seems it wasn't that long ago that the Browns changed unis, it wasn't. It last happened in 2015, and the reaction was pretty sour. "Our fans wanted us to get back to our roots, to our tradition," Johnson said. "We've always had a classic, clean and iconic look. We're a traditional team, like Green Bay, Pittsburgh, Dallas. Our fans weren't super-thrilled with our uniform [change] the last time. Now we've been able to figure out a way for us to go back to more of a traditional look while giving back to people and to families who need it." It's a smart way to help. Now everyone who buys a Browns jersey knows they're contributing X dollars to those helping the afflicted.
Good for them.
(My thanks to Jerry Wolper for the Peter King link.)
• • • • •
• • • • •
ITEM! New haiku feature: Lately I've been writing uni-related haikus in my head while I'm out on my daily exercise bike ride. I know myself well enough to know that this is something I'll probably be really into for a week or two, and then it'll play itself out and I'll move on to something else. For now, though, I'm enjoying it, and I figured I'd make it a regular feature on the site by sharing a new haiku every day or two. We can start today with this one:
The cherry on top
Proof that little things matter
I love you, squatchee
I'm thinking that each haiku could also be paired with an illustration to create a line of Uni Watch Haiku T-shirts (or prints, or whatever), but that's down the road. For now, I'm just having fun writing these.
• • • • •
• • • • •
Meet the Uni Watch Team — Bob Sullivan: If you order a Uni Watch membership card, Scott M.X. Turner designs it (we'll be doing a "Meet the Team" entry about him shortly) and then I send the files to Bob Sullivan, who prints them out on sheets of cardstock and mails them back to me so I can trim and laminate them.
For many years I used a local Brooklyn print shop to produce the membership cards, but they shut down last fall. When I mentioned that here on the site, Bob, who lives in Pennsylvania, was one of several readers who stepped up and offered their services. He runs his own press and is a pretty fascinating guy. Take a few minutes to check out the video embedded above — really interesting!
If you want to help keep Bob busy, ordering a membership card is a good way to support Uni Watch (which, frankly, could use your support these days). And remember, as a gesture of comm-uni-ty solidarity, the price of a membership has been reduced from $25 to $20 until further notice.
As always, you can sign up for your own custom-designed card here, you can see all the cards we've designed so far here (now more than 2,500 of them!), and you can see how we produce the cards here.
• • • • •
• • • • •
The Ticker
By Jamie Rathjen

Baseball News: ESPN explored how the runs/hits/errors totals became part of baseball box scores and then TV graphics (from Mike Chamernik). … Reader Robert Redis sent us this painting of Negro League players featuring two Homestead Grays players wearing grey uniforms with red lettering, which he can't find anything else about — though since it is a painting, I suppose the colors could be inaccurate. … Calvin Farris sent us a picture of Wichita State's Eck Stadium from 2005, when it had a turf infield and grass outfield. It doesn't anymore, though.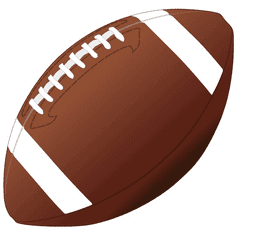 Football News: Reader Jamie Burditt sent us some pictures of what was allegedly a prototype jersey considered when the Giants modified their uniforms in 2000. … The CFL's season is currently set to start in July, but commissioner Randy Ambrosie says some of the league's stadiums can't be used in December — yes, in Canada — if the Grey Cup is pushed back. Only one CFL team, the BC Lions, plays indoors (from Wade Heidt). … We had an item in yesterday's Ticker about Deion Sanders not wanting new Falcons RB Todd Gurley to wear No. 21, but apparently he was kidding (from Mike Chamernik and Nicklaus Wallmeyer). … UNC posted a GIF of every football uni combo. As a fan of a rival, mono-Carolina blue for me, please (from multiple readers). … A graphic designer made some college helmet concepts that are also supposed to look like painted Easter eggs (from Kary Klismet). … Also from Kary: Chiefs DL Tanoh Kpassagnon created a set of Andy Reid Easter eggs! … You may know that the Jets wore a helmet decal featuring an ichthys, or "Jesus Fish," after DL Dennis Byrd, a devout Pentecostal, suffered a career-ending neck injury in 1992. But did you know that Byrd also had an ichthys inscribed on his ankle tape?

Hockey News: DIYer-in-chief Wafflebored sent us an Easter egg painted like the Canucks' Flying V jerseys. … The senior league Allan Cup Hockey's Hamilton Steelhawks made an Easter graphic that features a bunch of their logos, including a fifth-season logo (from Ross Taylor).

Soccer News: Italian team AS Roma released modified versions of their first and third shirts from this season, with proceeds going to the team's coronavirus relief efforts. … New shirt for Belarus's FC Isloch (from Ed Żelaski). … Manchester City's apparent first shirt for next season sure is something, because multiple respondents to Josh Hinton pointed out the pattern looks like the pattern light makes on the bottom of a pool. … Chris Cruz caught Australian striker Mark Viduka having NOB issues while with Leeds United in the 2000-01 Premier League. … The blog Museum of Jerseys looked at times during Manchester United's first period with Adidas, from 1980-91, that they wore more than one of a same-color kit element in a season: multiple pairs of white shorts or black socks with different accents, for example.

Grab Bag: Virginia's field hockey team appears to be replacing its distinctive blue turf. I believe they had one of the only blue pitches in Division I, and its similarity to the surface used at the 2012 Summer Olympics led the U.S. women's national team to train in Charlottesville before that tournament. … Ever since I wrote about cap numbers last summer, I've been finding additional places where they're worn, the latest being on Australian Football League umpires.
• • • • •
[adrotate group="2″]
• • • • •
Click to enlarge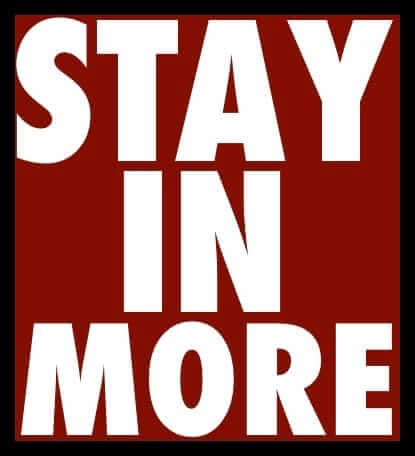 What Paul did last night: As you can see above, a new (blue!) car has appeared in front of our house. Normally there's a lot of parking turnover, in part due to normal travel churn and in part due to NYC's parking rules. But nobody's driving anymore and the parking rules have been suspended, so cars now sit there in the same spot for weeks at a time.
So that's what qualifies as big news for us these days: Hey, look, there's a new car out front!
In addition to the Uni Watch haikus, I've also written another Pandemic Porch Cocktails™ haiku, as follow:
A miracle cure?
Fuck hydroxychloroquine
Just gimme a beer
As always, you can see the full set of Pandemic Porch Cocktails™ photos here.
• • • • •
Our latest raffle winner is Sam Marcheschi, who's won himself a Uni Watch membership card. Congrats to him, and thanks to Mike Engle for sponsoring this one. We'll have another raffle tomorrow. — Paul