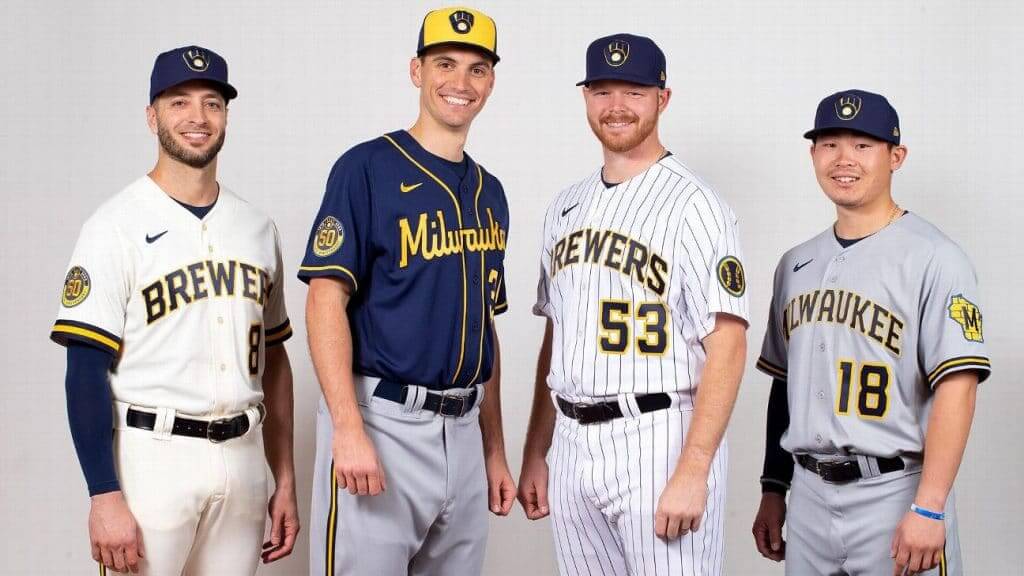 Click to enlarge
Today was supposed to be Opening Day for Major League Baseball — the Holiest of Holies, as Comrade Robert Marshall likes to call it. Obviously, that won't be happening, but baseball fans and uniform fans still have something to celebrate today, because we're going ahead with the 22nd annual edition of the Uni Watch MLB Season Preview, which breaks down all of the new uniforms, logos, and related visuals you can expect to see on the field this season — whenever that turns out to be. Check it out here on InsideHook.
• • • • •
• • • • •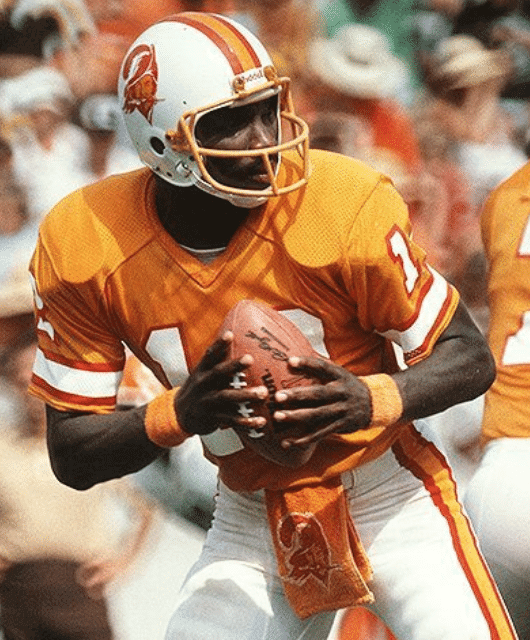 Shell game: There was a bit of a stir yesterday when Buccaneers coach Bruce Arians was reported to have said on Dan Patrick's radio show that the NFL would be lifting the one-shell rule in 2021, which in turn would allow the Bucs to wear the Creamsicle throwbacks.
I wanted to know more, so I contacted NFL spokesman Brian McCarthy, who rained — or at least drizzled — on the parade: "There will be no change for the 2020 season. There are ongoing discussions for a potential change for the 2021 season, but no decisions have been made." (He apparently later gave the exact same quote to several other media outlets.)
So it appears that Arians may have jumped the gun a bit. But it's interesting to learn that the issue is being discussed this far in advance.
All of the media coverage of this news that I've seen has focused on how repealing the rule could pave the way for the return of classic throwbacks. Yay, Bucco Bruce! Yay, Pat Patriot! Seahawks quarterback Russell Wilson even tweeted a mock-up of himself wearing a royal/silver throwback. While I'm at least as excited as the next guy about the potential return of those retro designs, I'm also aware that the one-shell rule has had the unintended but nonetheless beneficial effect of limiting the NFL's Nikefication. If the rule is lifted, I do worry a bit that we'll see an avalanche of alternates, much like in the NCAA and the NBA. Would that be a worthwhile trade-off for being able to see the Eagles in Kelly green for a game or two? Maybe — but be careful what you wish for.
As an aside, this is the second time in as many months that Arians has spoken, unprompted, about previously undisclosed uni-related matters. In late February, he said that the Bucs' new uniforms would be "closer to the Super Bowl look," which turned out to be accurate. Keep putting a mic in front of this guy!
• • • • •
• • • • •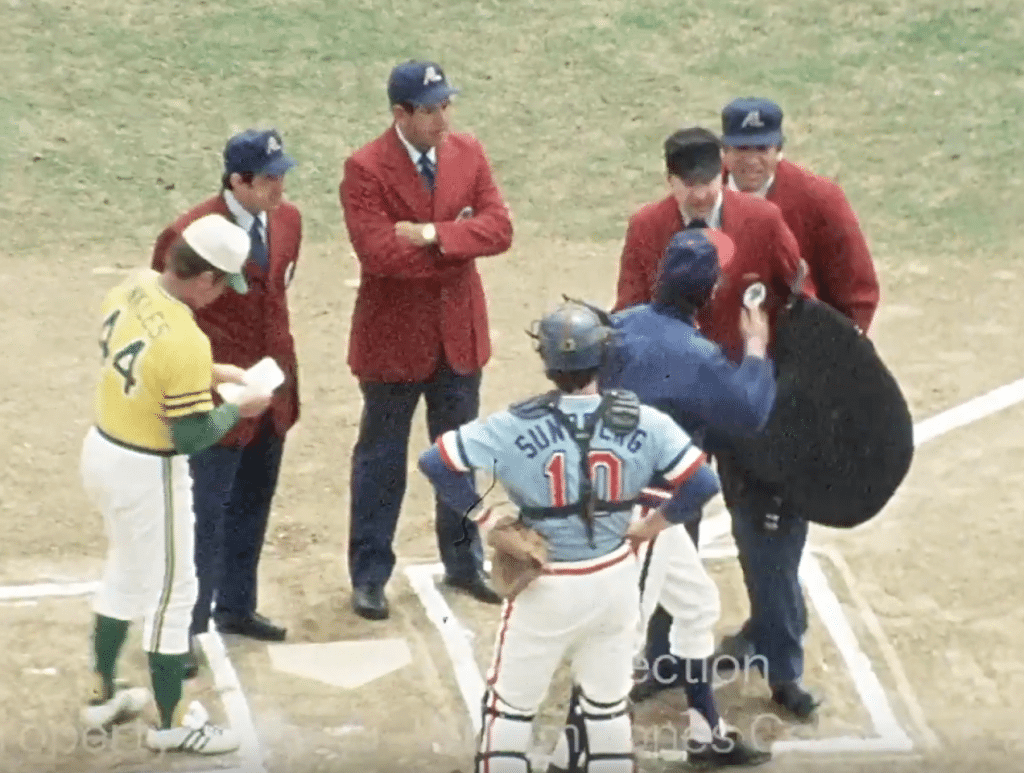 Color on color … on color! In yesterday's comments, reader Michael Claxton posted a link to this highlight video from an A's/Rangers game that took place in Arlington on April 12, 1975. It opens with the amazing scene shown above, which has all sorts of uni-notable elements. Por ejemplo:
• Both teams were wearing colored jerseys with white pants.
• Those powder blue jerseys were part of the Rangers' 1975 road uniform — but in this game they were wearing them at home! We've seen photos of that before, but this is the first time I've seen video of it.
• Rangers catcher Jim Sundberg was wearing a flapless catcher's helmet, which was standard for him at the time.
• The umps were wearing maroon blazers (standard in the American League at the time) and neckties.
• The base umps were all wearing the American League's "AL" cap, while plate ump Bill Haller wore a short-brimmed cap with no logo. He also had the old-style "balloon" chest protector, which most American League umps were still using at that time.
• A's coach Bobby Winkles wore a white cap, as all A's coaches and managers did during this period.
Great stuff. Again, you can see the entire highlight segment here.
• • • • •
• • • • •
Too good for the Ticker: Reader Steven Schapansky found this great report on the Canadiens' first day of training camp in September of 1984, and it's pure gold. Among the uni-notable details: the players were wearing cheapo practice versions of the Habs' white and red jerseys, with NNOB; the team's classic "Ch" logo was oddly positioned on the red jerseys; at least one player wore a white helmet with the red jersey (sacre bleu!); one goalie was wearing a yellow Cooper helmet XL7 helmet with a cage; and even the nets looked a bit weird. Well worth watching!
• • • • •
[adrotate group="2″]
• • • • •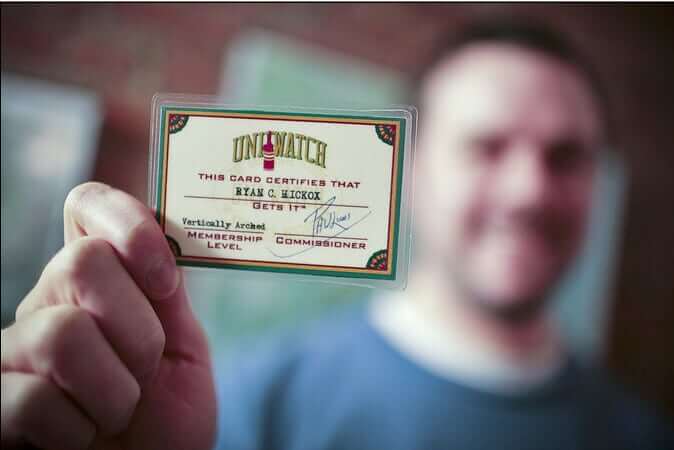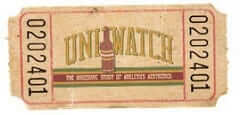 ITEM! More memberships to raffle off: Reader Jim Ellwanger won a membership that I raffled off last year and has decided to pay it forward by purchasing a membership for me to give away, plus I have another membership contributed by an anonymous benefactor, so we're going to raffle off both of those today.
This will be a one-day raffle. To enter, send an email to the raffle address by 8pm Eastern tonight. One entry per person. I'll announce the two winners tomorrow.
• • • • •
• • • • •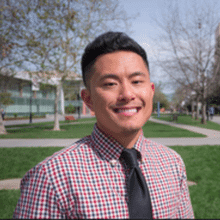 Advice needed: Uni Watch team member Lloyd Alaban, who compiles the Tickers that appear on Wednesdays, is looking to buy a new road bicycle and asked me for advice. But although I'm a daily cyclist, I'm more of a "guy who bikes" than a "bike guy," if you know what I mean, and my own bike is 10 years old, so I'm not really up to date on the hot brands, the latest designs, etc.
So: If you're knowledgeable about the bike scene and are willing to give Lloyd some guidance, please contact him here (but not in the comments, please). We'd both be very appreciative! (
Incidentally, Lloyd and the rest of the Uni Watch team have all been terrific during this difficult period. That includes Ticker assistants Jamie Rathjen, Alex Hider, and Anthony Emerson; "Collector's Corner" columnist and Facebook page manager Brinke Guthrie; membership card designer Scott M.X. Turner; proofreader Jerry Wolper; cap fulfillment manager Mark LaFountain; Photoshopper Nic Schultz; and, of course, deputy editor Phil Hecken. Please join me in thanking all of them for continuing to make the production of Uni Watch possible during the pandemic — we should all be grateful for their hard work.
• • • • •
[adrotate group="2″]
• • • • •

Click to enlarge
Cap reminder: In case you missed it on Wednesday, the Uni Watch Classic Cap, which was briefly unavailable while cap-fulfillment manager Mark LaFountain was indisposed, is once again available, with all fitted sizes plus the adjustable version in stock (but we currently have only one adjustable left, so move fast if you want it, because we won't be restocked on those for another month). Update: Adjustable now sold out! And until further notice, the usual price of $39.99 is now cut to $35.99.
And that's not the only discount currently available on Uni Watch merch:
• You can save 15% on everything in the Uni Watch Shop and the Naming Wrongs Shop by using the checkout code COMMUNITY.
• A custom-designed Uni Watch membership card, which usually costs $25, is now $20.
• A Uni Watch seam ripper — perfect for those shelter-in-place logo-removal projects — which usually costs, $6, is now $4.
If you'd rather support Uni Watch via a donation, instead of a merch purch, here's how you can do that.
My thanks, as always, for your support and consideration.
• • • • •
[adrotate group="2″]
• • • • •
The Ticker
By Paul

Baseball News: The cover of the latest issue of Sports Illustrated Kids shows Angels P/DH Shohei Ohtani wearing a red Angels cap. But because of the red lighting being used, it looks like the cap also has a red maker's mark. If only (from Jakob Fox). … MLB commish Rob Manfred, apparently looking to ruin even more things about baseball, gave an interview yesterday in which he declined to rule out the possibility of seven-inning doubleheaders when MLB returns from the pandemic.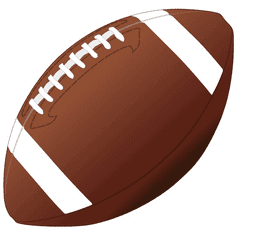 Football News: In yesterday's comments, there was some chatter about whether the Chargers' new logo uses a new shade of powder blue. I checked with longtime sports color guru Donovan Moore, who confirmed that the Chargers are using the exact same Pantone colors for both their powder blue and yellow tones, even if it looked different in some of the on-screen graphics. In short: No color change, except for the removal of navy. … Former Rams RB Eric Dickerson says he doesn't like the team's new logos any more than the fans do, and he plans to speak to management about it (thanks, Brinke). … New uniforms for the CFL's Ottawa Redblacks (from @jayappletree). … A Packers blog ran a contest to design the team's new throwback alternates (from Shaun Meulemans). … For now, the NFL draft is still scheduled for April 23-25, even though the league's GM subcommittee recommended that the date be moved back. There's also some concern that the 2020 season won't start on time.

Hockey News: The NHL has postponed its draft, scouting combine, and season-ending awards event. … A middle school in Tacoma, Was., has ripped off the Caps' logo. … Bauer has stopped making hockey gear and started making anti-pandemic protective gear (from @OlegKvasha). … Here's an oddity: The Hartford Whalers' NHL logo on a WHA's New England Whalers uniform. "That's from a Whalers Gift Shop catalog," says Gabe Rosa.

Basketball News: Dr. Anthony Fauci, who's emerged as one of America's most authoritative and trusted voices during the pandemic, played high school basketball in the late 1950s. Here he is in his Regis High School uniform (from Paul Friedmann). … Clippers owner Steve Ballmer is buying the Forum, which should allow the team to build its own arena. … Here's a thread on UConn's uniform history during their time in the Big East (from Dan Ferguson).

Soccer News: Tottenham keeper Paulo Gazzaniga posted a video in which he showed off his goalie-themed carving board (from Peter Gaston). … Paris Saint-Germain has released an "All Together" shirt for French healthcare workers (from @jayappletree).

Grab Bag: The internet is having fun with the Spanish army's rather revealing uniforms. … With the Olympics postponed by a year, the U.S. swimming team has a good new logo (from Mark Dziak). … Auto makers Audi and VW have revised their logos to promote social distancing (from Kary Klismet). … Penn State had some pretty good-looking women's lacrosse uniforms in 1978 (from Jeremy Fallis). … Good piece on the design history of the now-essential N95 respirator mask (from Tom Turner). … People across America are pulling out their sewing machines and making surgical masks for local hospitals (NYT link), which is nice, although it'd be a lot nicer if we'd had an adequate stockpile of masks to begin with (from Timmy Donahue). … Speaking of, nurses at a NYC hospital had to turn black trash bags into makeshift protective apparel because of the lack of adequate protective gear. … Jeremy Brahm reports that several international volleyball teams are encouraging people to shelter in place by showing their team logos inside of a house. Jeremy's retweeted a bunch of these on his Twitter feed. … A Japanese designer has created a line of miniature furniture for cats. … Really good article, with some great photos, about the old Presidential Fitness Test.
• • • • •
[adrotate group="2″]
• • • • •
Click to enlarge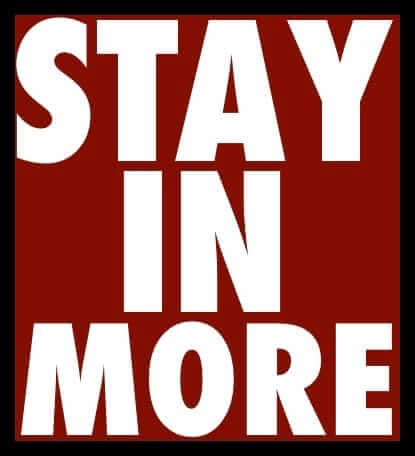 What Paul did last night : Another cold evening on the porch yesterday. We're kinda sick of having to get bundled up and would like to get some warmer weather, but we're determined to maintain the ritual no matter what.
You see those flagstones in front of the Tugboat Captain, leading around to the side of the house? A few moments after I snapped this photo, one of our neighborhood stray cats trotted by and went right on that flagstone pathway. He always does this, and it cracks me up — it's like he's obeying an unseen "Stay Off the Grass" sign.
You can see the full set of porch cocktail photos here.