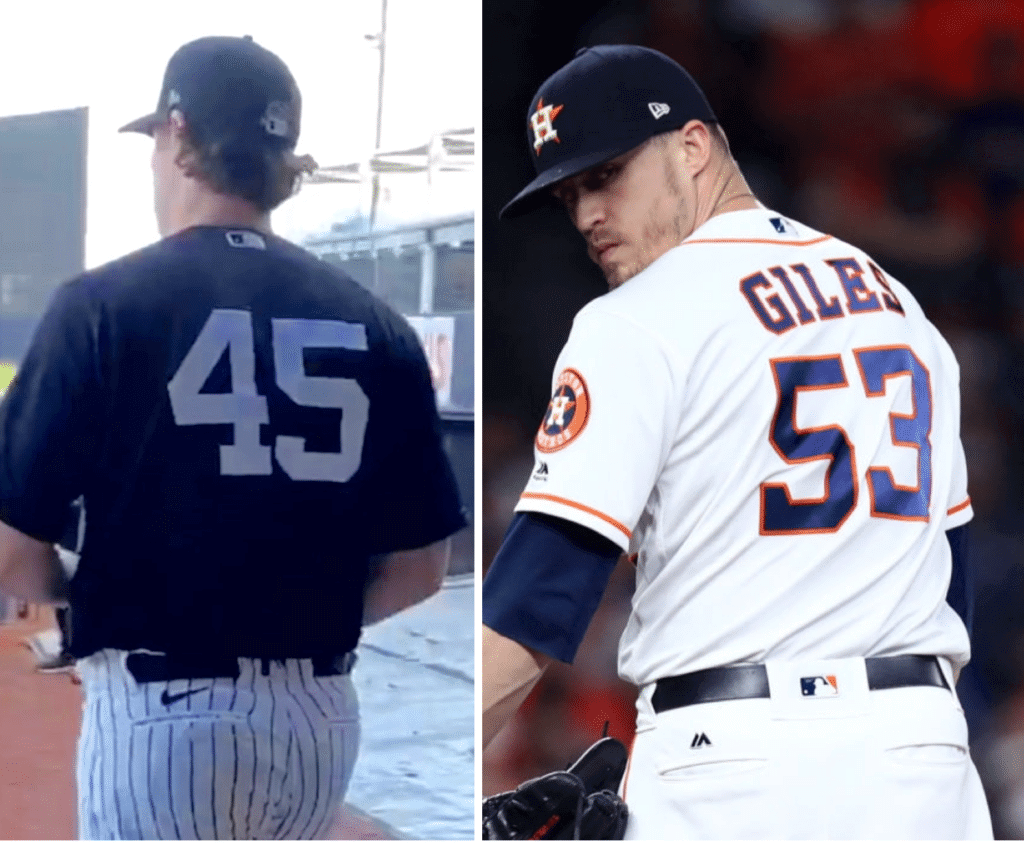 Click to enlarge
As MLB players hit the field yesterday for spring training workouts, an interesting thing happened: A fair number of people got in touch to let me know that Nike had added its logo above the back-left pocket of MLB pants. Several of these people did so with a "Can you believe this shit?" tone.
As I pointed out to these people (and as you can see above), the Majestic logo was in that exact same spot for more than a decade. Everyone said they had no idea.
Not only that, but in the 1990s and early 2000s — before Majestic secured the exclusive MLB uniform contract — the Rawlings and Russell Athletic logos also appeared above the pocket (click to enlarge):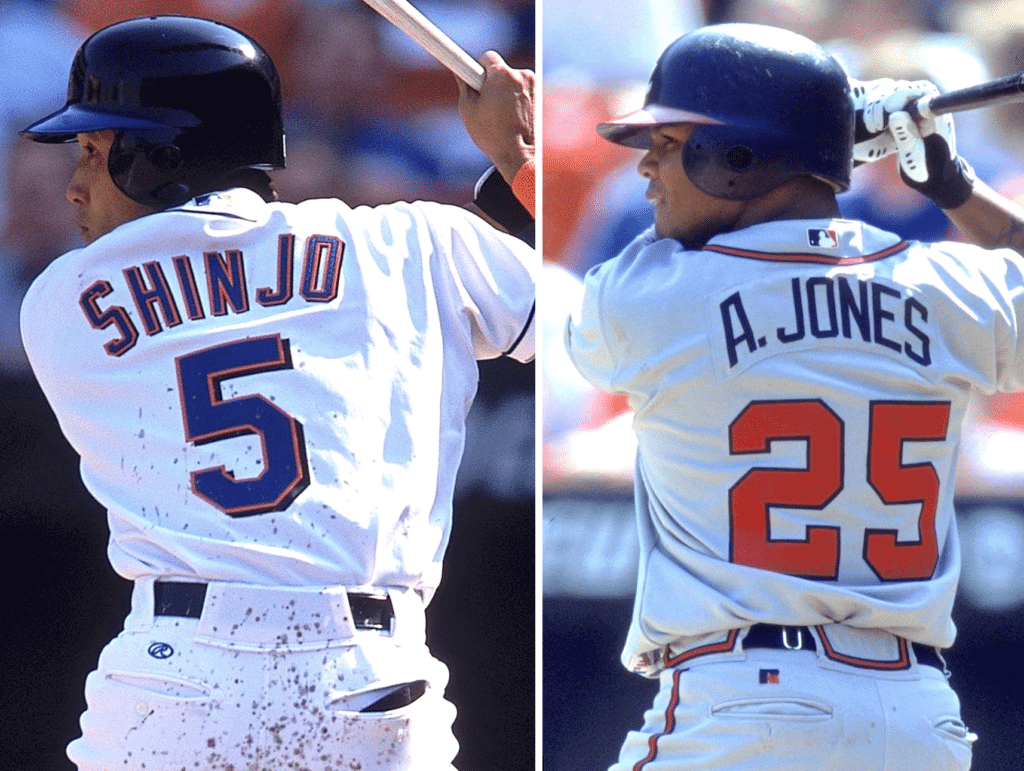 Naturally, I'm opposed to all of these logos, for reasons I've explained countless time and won't repeat today. But it's worth noting that Nike's not doing anything here that Majestic, Rawlings, and Russell didn't already do. So it's interesting that a bunch of uni-watchers found the Nike symbol so provocative yesterday.
That got me thinking. Why did people respond so much to the swoosh? For one thing, those other companies are legacy sporting goods firms — they're not global lifestyle brands that have a history of carpet-bombing their logos onto every available surface. So when we see the Nike logo, it registers differently than when we see, say, the Majestic logo. With Nike, it's easy to think, "There they go again," even though they're just doing the same thing the other outfitters were doing.
Also, let's face it, the Nike logo is a much better piece of design than those other logos, especially in a really small application like this one. I mean, at that tiny size, you'd never know that the old Russell Athletic logo (they've since updated it) was a stylized "R" featuring an eagle's head. Similarly, the script Rawlings "R" doesn't have much impact in this setting because it's transparent. And while many of you are no doubt familiar with the Majestic logo on collar tags and jock tags, it never had much impact as an embroidered mark on the pants (or on the jersey sleeve, for that matter). All of that was bad for those companies, but it was great for those of us who care about logo creep.
The Nike logo, by contrast, is a simple, solid shape. It doesn't have to be deciphered, decoded, or interpreted. It works just as well (unfortunately) above an MLB pants pocket as it does on a pair of sneakers or on a giant billboard or whatever. So when people responded to the sight of it yesterday, they were really paying Nike a well-deserved compliment.
Anyway: I'm just relieved that MLB didn't allow the maker's mark to appear on the front of the pants, as is the case with most of Nike's college baseball uniforms, instead of above the pocket. Phew!
Meanwhile, as long as we're talking about spring training, here's some news: The Yankees are wearing a 25th-anniversary patch for Steinbrenner Field, their spring facility in Tampa.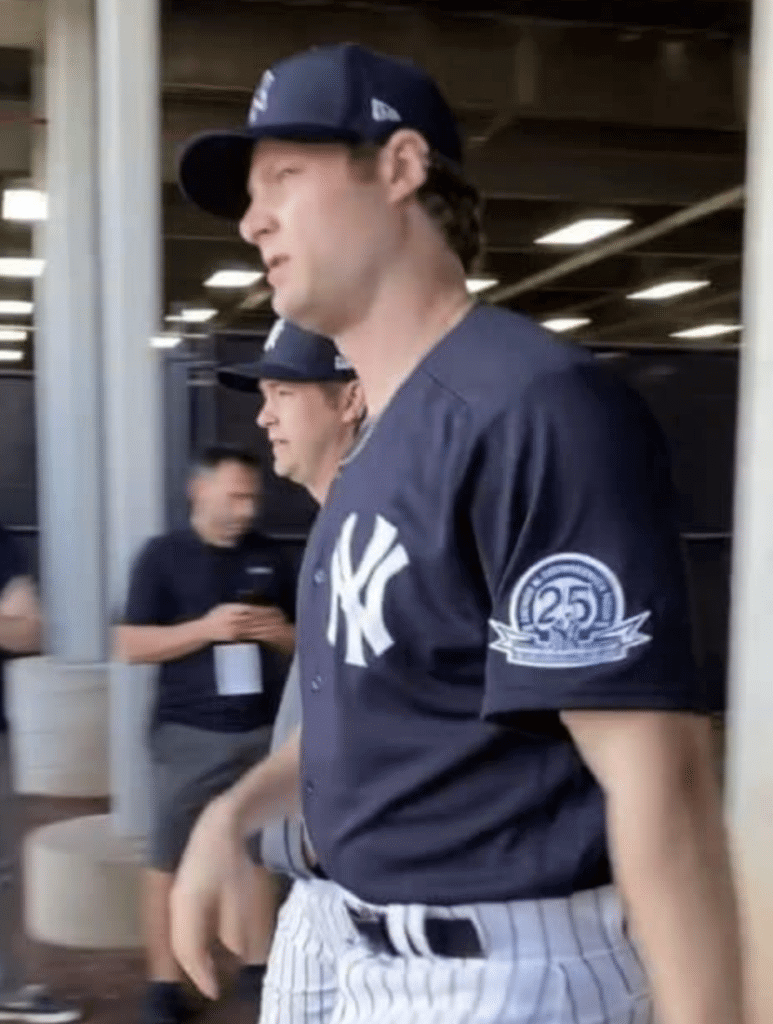 @UniWatch @PhilHecken the @Yankees are wearing a patch on their spring training jerseys for the 25th anniversary of George M. Steinbrenner Field pic.twitter.com/9oTkuM311d

— Jakob Fox (@JakobLFox) February 12, 2020
• • • • •
• • • • •
— Tampa Bay Buccaneers (@Buccaneers) February 12, 2020
And not a moment too soon: We've known for a while that the Rams and Browns will be unveiling new uniforms this spring. Then we recently learned that the Falcons will also be getting a redesign. There have also been rumors about the Buccaneers, but nothing solid — until yesterday, when the team posted the teaser video shown above.
So we can now add the Bucs to the list of NFL teams getting 2020 makeovers. I don't yet know anything else about this redesign, but I'm sure we'll hear more soon — stay tuned.
• • • • •
• • • • •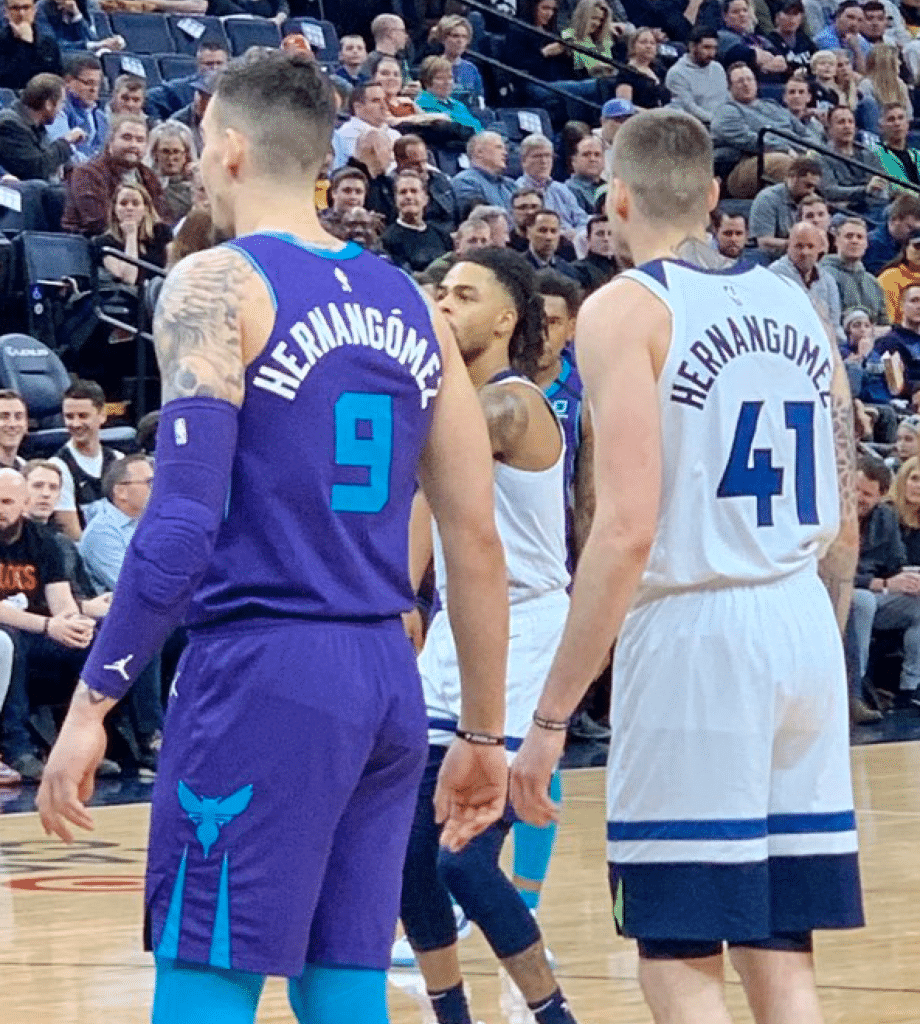 O brother, where hath thine accent gone? The Hornets and Timberwolves played each other last night, which meant Charlotte center Willy Hernangómez and his brother, Minnesota forward Juan Hernangómez, appeared together on the court. Interestingly, the Hornets use an accent on Willy's NOB but the Timberwolves don't use one on Juan's.
(Photo by Marney Gellner, brought to my attention by @Balden303.)
• • • • •
• • • • •
Click to enlarge
Too good for the Ticker: You know how coaches always tell players to play for the name on the front of the jersey, not the name on the back? Check out the American History High School Bald Eagles from Newark, N.J. — that eagle motif on the back is really something (even with the purple!). So much better than Nike's sweatback patterns.
Also, while it's a little hard to make out unless you enlarge the photo, the team in black — the Roselle Catholic Lions — has TNOB, so their players can also play for both sides of the jersey!
(Big thanks to @VictoryCB for this one.)
• • • • •
• • • • •
Uni Watch's highest rating, part one: The great design podcast 99% Invisible is always essential listening. But even by their already impressive standards, their latest episode is really, really good.
The first part of the episode is about answering a seemingly simple question: Who wrote the song "Who Let the Dogs Out"? The answer turns out to be really complicated and maybe even impossible to nail down, and really shows how the creative process isn't always as linear or tidy as we'd like to believe.
That part of the episode — the part about the song — is excellent. But then they use that as a jumping-off point for an awesome tangent: They note that the song title "Who Let the Dogs Out" does not include a question mark, which turns out to be fairly common for interrogative titles, especially movie titles. So they explore that for a bit as well — a brilliantly minutiae-based topic. (Yes, I also just wanted to say, "interrogative.")
The episode is 40 minutes long and worth every moment. Check it out here.
• • • • •
• • • • •

Uni Watch's highest rating, part two: I awoke this morning to find a short note from Gregory Baxter, who said, "You're the only other person I know who might enjoy this — it's a web-based kerning game."
I tried it and immediately found it addictive (so addictive, in fact, that it ended up delaying the publication of today's blog post by about half an hour). If you care about typography, or just about getting things to look Just Right, you'll definitely want to try this. But be warned — it's hard to stop. See for yourself here.
• • • • •
• • • • •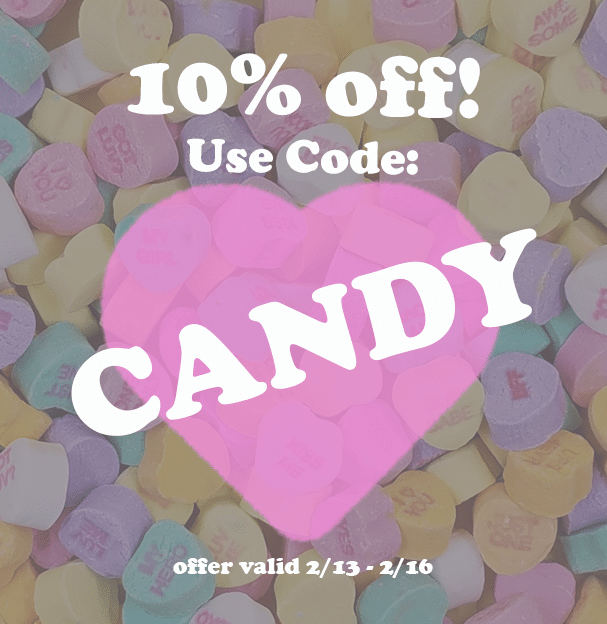 ITEM! Another Teespring sale: Teespring is running another of its 10% sales. From today through Sunday, you can get a discount on anything in the Uni Watch Shop (including the new February Pin Club design) and the Naming Wrongs Shop by using the checkout code CANDY. You'll get 10% off but Uni Watch will still get its full profit — a win-win.
As I've been doing lately, I will match this discount for our Uni Watch Classic caps, which will be $35.99, instead of the usual $39.99, from now through Sunday.
Also, in case you missed it yesterday, I'm running a 50%-off clearance sale on the handful of Uni Watch gumball helmets I still have in stock.
My thanks, as always, for your support of Uni Watch.
• • • • •
• • • • •
Membership update: I've always said that the most outrageous jersey designs make for the best membership cards, and that's certainly the case with reader Patrick Neligan's Dallas Stars-themed card, which is one of seven new designs that have been added to the membership card gallery. I expect the printed/laminated versions of these cards to ship out by the middle of next week.
Ordering a membership card is a good way to support Uni Watch (which, frankly, could use your support these days). And remember, a Uni Watch membership card entitles you to a 15% discount on any of the merchandise in our Teespring shop and our Naming Wrongs shop. (If you're an existing member and would like to have the discount code, email me and I'll hook you up.)
As always, you can sign up for your own custom-designed card here, you can see all the cards we've designed so far here (now more than 2,400 of them!), and you can see how we produce the cards here. Thanks!
• • • • •
• • • • •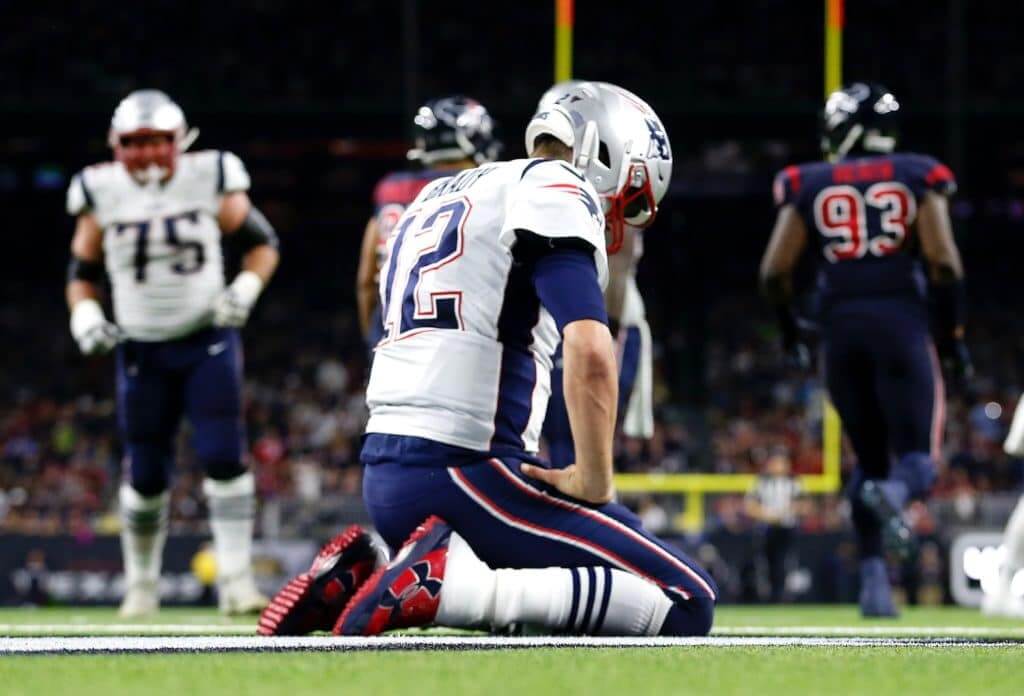 Design contest reminder: In case you missed it last week, my latest Uni Watch design challenge, which I'm doing in conjunction with InsideHook, is to redesign the New England Patriots. With the Brady/Belichick era nearing its conclusion, this seems like the right time for it. Full details here — get crackin'!
• • • • •
• • • • •
The Ticker
By Paul

'Skins Watch: The Katonah-Lewisboro school district in New York State's Hudson Valley, having already decided last November to stop calling its teams the Indians, is now seeking public input for a replacement name (from Timmy Donahue).

Working Class Wannabes™: Troy football coach Chip Lindsey says, "I think it's important to us to get back to that blue-collar, work-ethic kind of deal." Sounds, uh, inspiring (from Timmy Donahue).

Baseball News: New batting helmets for Florida State. … Gross: The Team USA softball team has been wearing a Dick's Sporting Goods ad patch (from Griffin Smith). … With spring training now underway, there are lots of new uni numbers to keep track of. That includes Twins C Mitch Garver, who's now on his fourth number in four years (from Logan Sass and our own Anthony Emerson). … Aron Baynes of the NBA's Phoenix Suns has an impressive MiLB cap collection. … It's not that unusual these days to see ballplayers wearing team-colored base-layer shirts with their own personal logos (I once wrote a whole blog entry about Mets P Matt Harvey doing that), but Reds P Trevor Bauer has a base-layer shirt that features both his personal logo and the team logo. I could be wrong, but I feel like we haven't seen that very frequently, if ever. And no, his personal logo doesn't show him holding a bow and arrow — it's this training gizmo (from Jason Hillyer). … New display of Chi-town baseball jerseys at Chicago's Midway Airport. … I still call it Isotopes Park (from Sam Kissel). … The Yankees have signed P Tony Zych and invited him to spring training. If he makes the final roster cut, he'll have the lowest-alphabetized surname in big league history. … Yesterday's Ticker mentioned that new Dodgers P David Price will be wearing No. 33. Turns out he's wearing that number as a nod to former teammate James Shields (from Mike Chamernik). … Price, incidentally, wore a squatcheed Dodgers cap for his introductory presser. Might be the only time we see him wearing one of those. … Price and OF Mookie Betts were also given uni-numbered hard hats while touring some construction taking place in Dodger Stadium's outfield pavilion (from Billy Ballas). … Wondering who made Cleveland's 1929 home uniforms? It was apparently Spalding. No word on who made the road greys (from Jim Vilk). … D-backs P Archie Bradley was high-cuffed for yesterday's spring workout but wore black tights with white crew socks, much like an NFL player (good spot by @allcapstory). … Here's how the Nike maker's mark looks on a Cubs home uniform (from Jeff Stark).

College Football News: Whoa, love this vintage Iowa coach's jacket! The chest logo is particularly awesome (from Kary Klismet).
.

Hockey News: The Canucks retired the Sedin twins' numbers last night. They had new locker nameplates and helmet decals for the occasion, plus players wore Sedin jerseys during pregame activities. The opposing team, the Blackhawks, also wore the helmet decals. … The Canucks also gave away T-shirts that allowed fans to form the Sedins' numbers in the crowd. (from proud Vancouverite Wade Heidt). … Some of the NHL Shop's St. Paddy's Day merch improperly shows a four-leaf clover instead of a three-leaf shamrock. … From Wade Heidt: "The OHL's London Knights introduced new uniforms this year when the major junior team made the switch to CCM Quicklite. But for Alumni Night on Tuesday, they brought their recently retired black uniforms out of the closet." … Whoa, check out the Avs' helmet design for their upcoming Stadium Series game! (From Kevin Rice.) … The AHL's Syracuse Crunch will wear 1980 "Miracle on Ice"-inspired uniforms tomorrow (from Nick Tamurian).

NBA News: Cross-listed from the baseball section: Suns C/PF Aron Baynes has an impressive collection of minor league ballcaps. … SF Bruno Caboclo will wear No. 5 for the Rockets. … We had already seen the uniforms for this weekend's NBA All-Star Game, but here they are with the newly added memorial patch for the people who died in the Kobe Bryant helicopter crash.

College Hoops News: New floor design for CCNY (from Kary Klismet). … Throwbacks tonight for Louisiana Tech (from Chris Mycoskie). … Northern Iowa wore a memorial patch last night for the son of DJ and Natalie Deery. Although no explanation is given in that tweet, some googling reveals that DJ is apparently a former member of the team. Is there any other connection I'm missing? … Oklahoma State will wear 1995-inspired uniforms on Saturday to mark the 25th anniversary of the school's Final Four run (from Glen Brockenbush). … Nevada and UNLV went navy (or was it black?) vs. red last night (from Jeffrey Seals). … New Orleans wore their new Mardi Gras alternates last night. … And so did Tulane (from Patrick Barnett).

Soccer News: From our own Jamie Rathjen: "League of Ireland Premier Division team Bohemians released their new second shirt on Wednesday. It has 'Refugees Welcome' on the front, in place of an ad, and 'Love Football, Hate Racism' on the rear collar." … Looks like D.C. United may have red shorts in the works (from many readers).

Grab Bag: Very cool find here: a bunch of old media guides for various U. of Maryland sports (from Thomas Langan). … The new Paralympics logo is cleverer than you think. … Hmmm, does this JMU Dukes cap say "Dukes" or "Duices"? (From Jon Solomonson.) … New logo for the state of Oklahoma and also for the Michigan town of Midland (both from Timmy Donahue). … New 150th-anniversary logo for Colorado State University (from Kary Klismet). … Pro golfer Justin Thomas, having already worn a Kobe Bryant jersey on the course, will now wear Bryant-themed shoes (from Griffin Smith). … After getting a lot of flak for its redesigned logo, Sears has re-redesigned it. … The LSU's golf team's cap logo features this awesome golfing tiger! No maker's mark, to boot. (from Stephen Millet). … The Texas State golf team has something very similar. … A former Adidas exec is taking "waste" retail jerseys and other unwanted fabric and upcycling them into new products (from Tom Turner). … New minimalist logo for Molson-Coors (Timmy Donahue again). … The Canadian military is trying to attract more female recruits by using, according to this article, "shorter, tighter skirts, more stylish shoes, and cringeworthy social media campaigns featuring slogans like, 'My bling are my medals.'" … The upstate New York town of Owego is holding a logo-design contest for its annual strawberry festival. … The state of Georgia now has a "Georgia Made" logo to promote in-state manufacturers.
• • • • •
Please join me in wishing a speedy recovery to "Collector's Corner" columnist and all-around swell guy Brinke Guthrie, who had to undergo an unexpected medical procedure yesterday. Feel better, big fella — hope you're soon nodding and smiling like a vintage bobblehead! — Paul