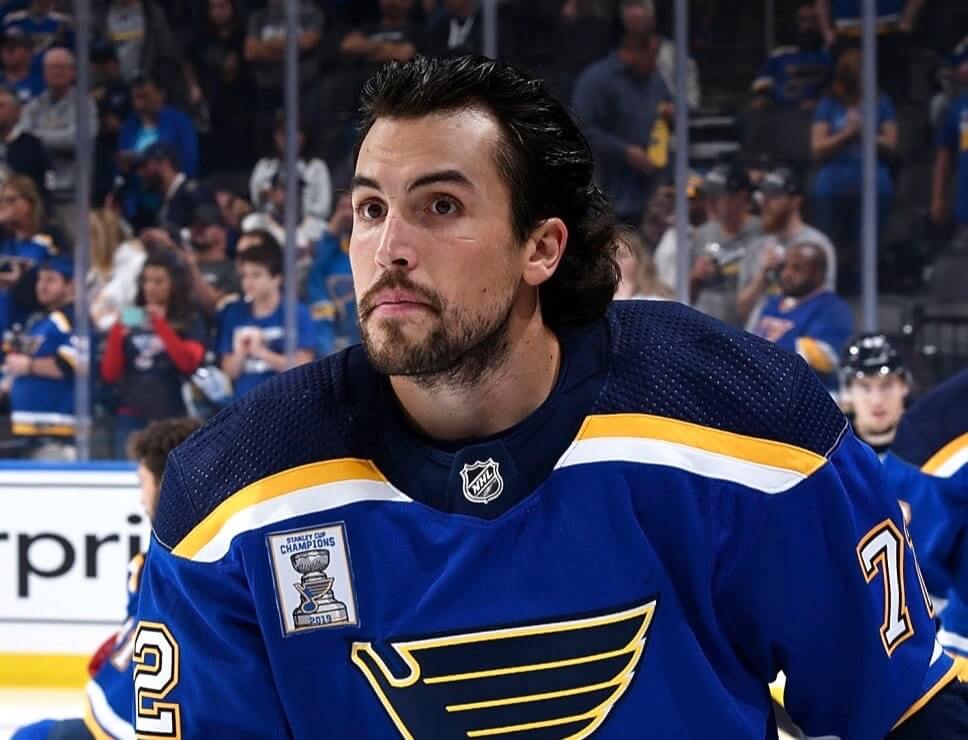 Click to enlarge
The NHL regular season began last night, and it included the Blues raising their Stanley Cup championship banner (with no accompanying Enterprise banner, not bad!).
In a move that hadn't been announced in advance, the Blues also wore a facsimile of the banner as a jersey patch (see above). That's an interesting design approach — has any team ever worn its championship banner design as a patch? I was having a hard time thinking of any other examples, so I asked about it on Twitter, where several people reminded me that the Kings wore banner-based patches for their 2012-13 season opener, and again for their 2014-15 opener: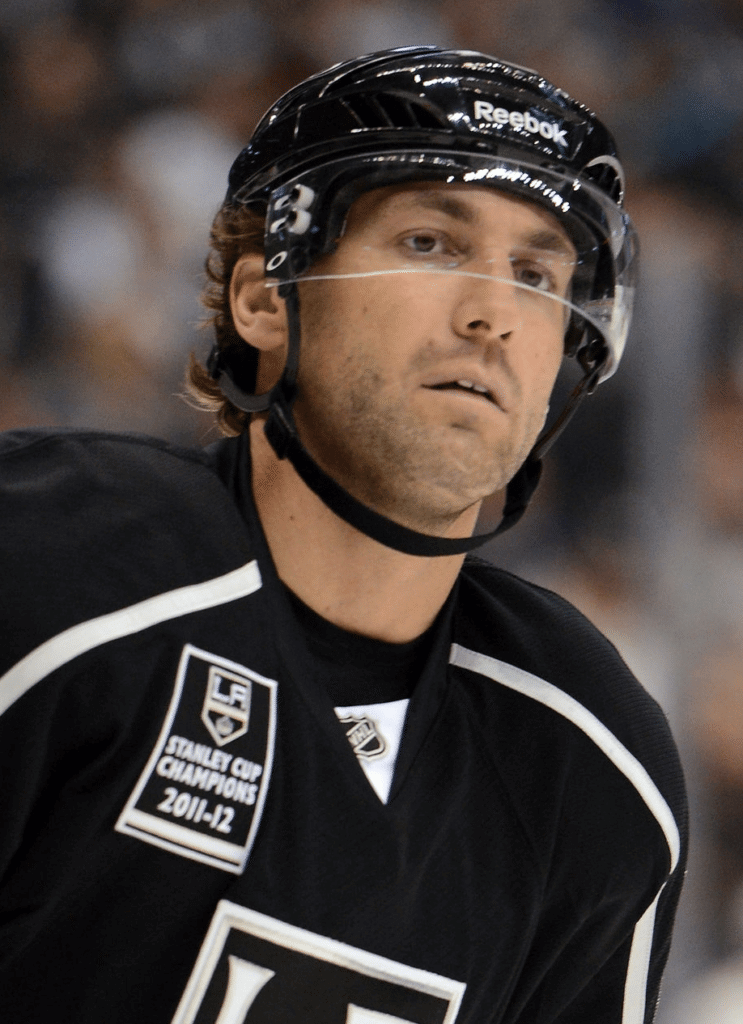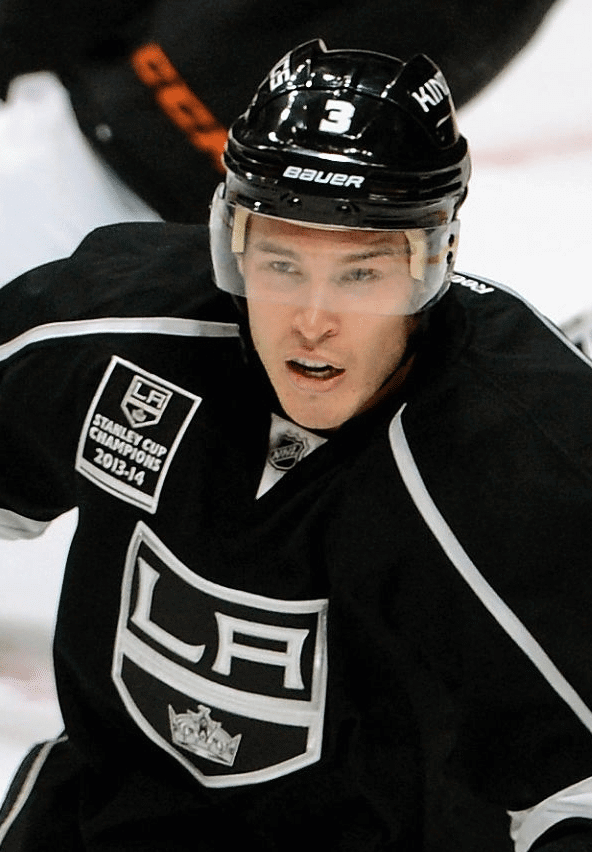 The Kings were apparently following the lead of the Bruins, who wore a banner-based patch for their 2011 season opener: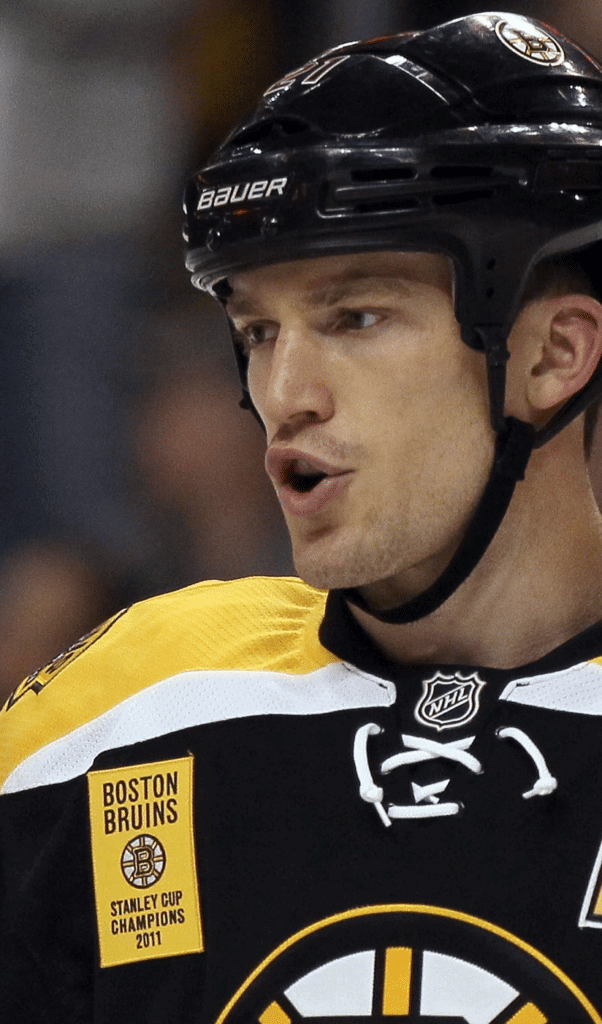 If there are any earlier examples of banner-based patches, I haven't yet found them or been made aware of them, so for now it appears that the Bruins pioneered this patch style.
Speaking of the Blues, a suburban St. Louis high school teacher named Brent Pearson got in the spirit of the season opener by wearing a suit patterned after the team's diagonally striped late-1990s uniform. Check this out: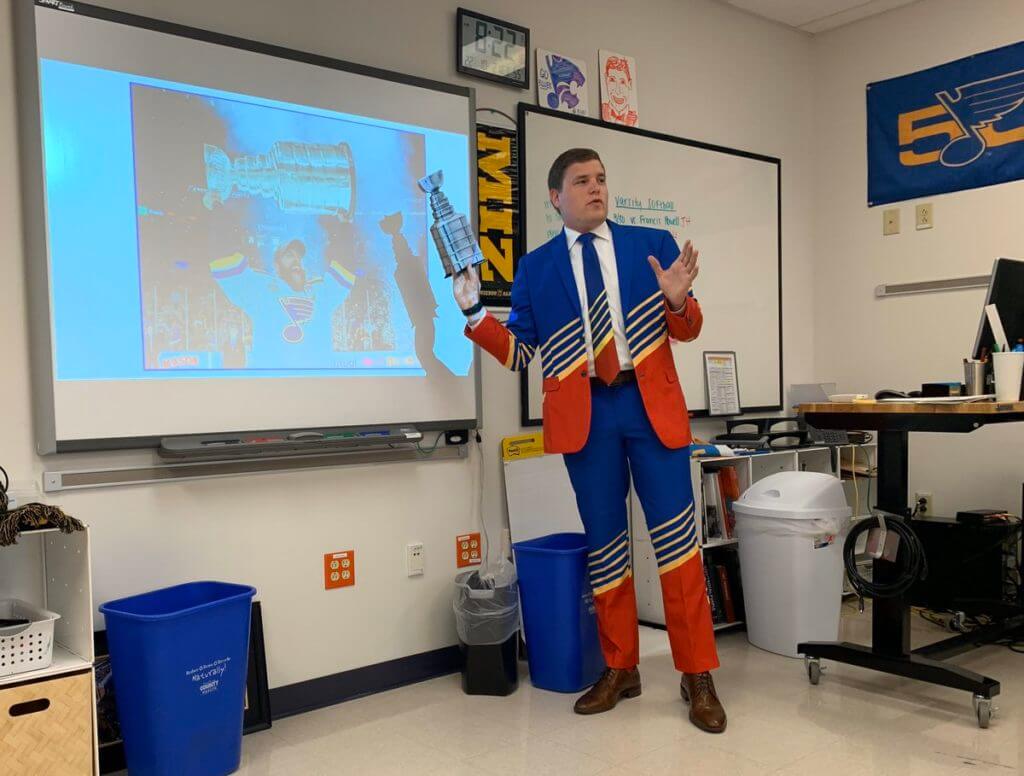 When I saw that, I immediately thought of longtime Uni Watch reader/pal Marty Hick, who's also a St. Louis teacher and has been known to mix some uni-related elements into his attire. When I showed the photo of Pearson to Marty, he said, "I'm much more nuanced than that." Maybe so. But deep down, I think he's envious!
(My thanks to Erik Spoonmore, who was the first of several people to bring Brent Pearson's suit to my attention. Thanks also to the many people who reminded me about the Kings' and Bruins' banner-based patches.)
• • • • •
• • • • •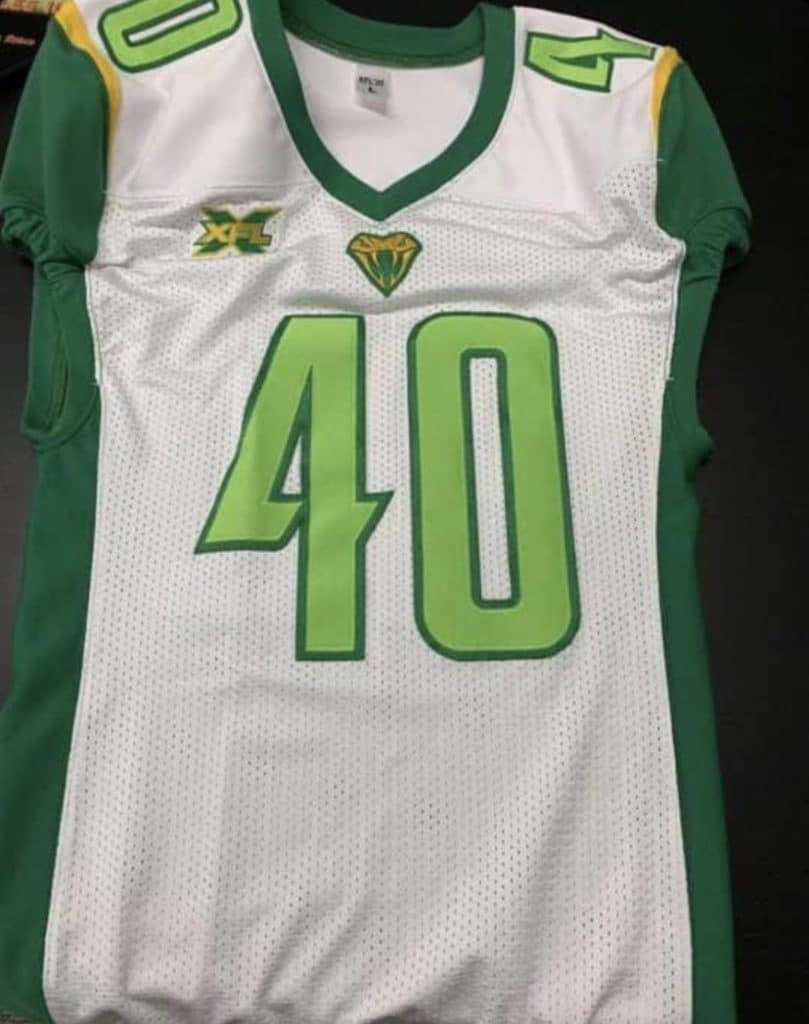 Click to enlarge
This is the part where I say, "Take a good, long look, because it probably won't be around for long": According to uni designer Tom O'Grady, what you see above is a jersey for the XFL's Tampa Bay Vipers.
A few quick thoughts:
• Interesting that they're going with mesh fabric instead of something more space-age.
• The chest placement for the XFL logo really screams, "Don't take this league seriously." (That's okay, guys, I didn't.) That said, it's interesting to see that they're rendering the league logo in team colors. MLB and MLS do that, but none of the other major pro leagues do.
• The lime green is a huge mistake.
• The other shade of green is very nice — but that doesn't mean they should be using it for side panels. Ugh.
• Look at the discrepancies between the chest 4 and the TV 4. Yes, I realize the TV number is smaller, but still — seems lazy.
• No visible maker's marks, but maybe they're on the sleeves and we just can't see them in this photo.
Reminder: The XFL season starts on Saturday, Feb. 8. That might be a good time to do something more fun, like cleaning out the garage or having a root canal or something.
• • • • •
• • • • •
Premier League Uni Roundup — Week 7 (Sept. 28–30)

By Josh Hinton
Sheffield United (red/white) 0-1 Liverpool (black)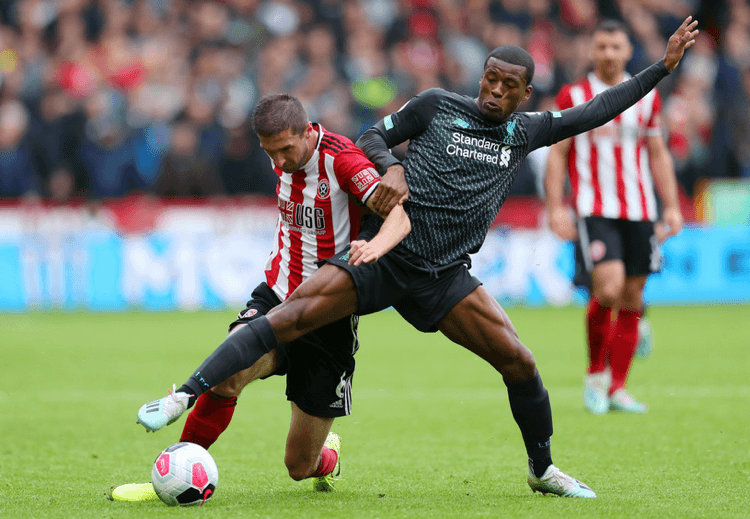 Not a huge fan of this matchup. I have never much cared for the Sheffield United home strip. Ditto for the busy Liverpool third kit. 3/10
———
Wolves ("old gold") 2-0 Watford (navy)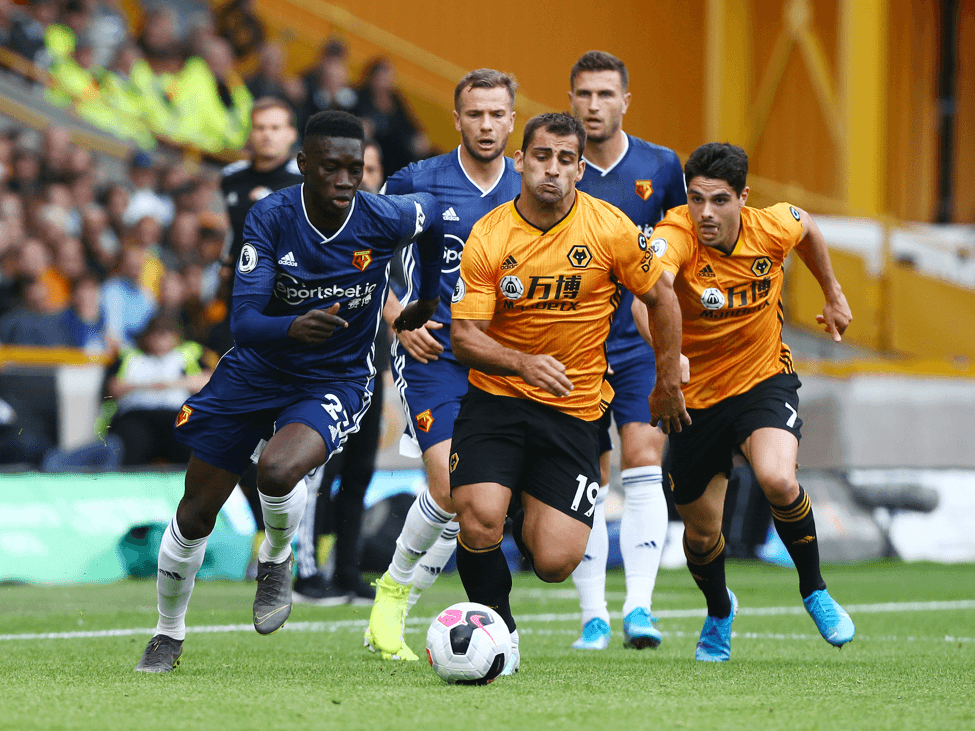 Battle of the Tiro19 templates, but it looked surprisingly good on the pitch.. Wish that Wolves sponsor logo was all black, though. 8.5/10
———
Tottenham (white) 2-1 Southampton (grey)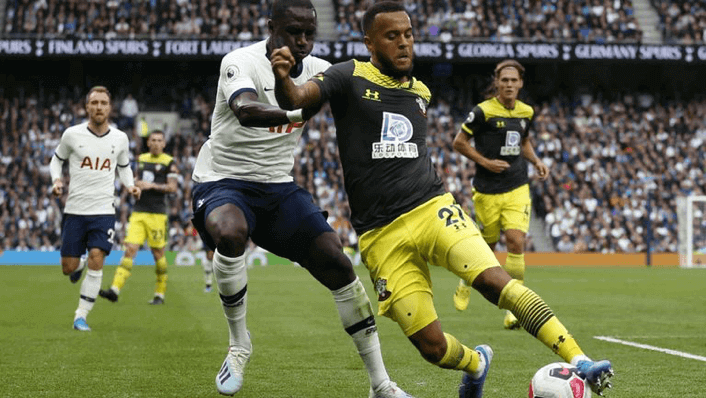 Spurs looked very good, whereas Saints … did not. Dark grey and yellow simply do not look good when paired together. 2/10
———
Bournemouth (red/black) 2-2 West Ham (white)
Bournemouth and West Ham put on one of the better matchups of the weekend. Two very classy Umbro kits. 9/10
———
Crystal Palace (blue/red) 2-0 Norwich City (yellow/green)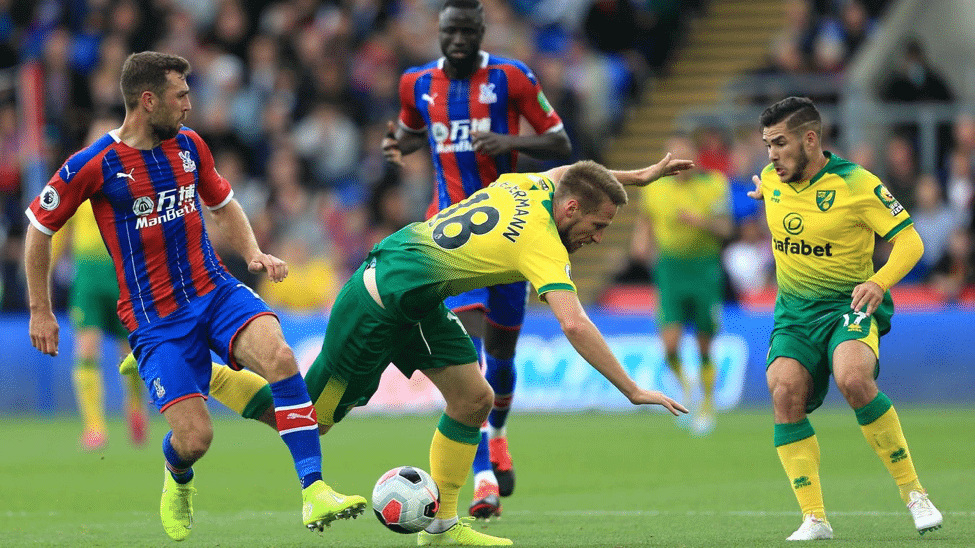 My personal match of the week. Both of these kits are absolutely stellar. 10/10
———
Aston Villa (claret) 2-2 Burnley (green)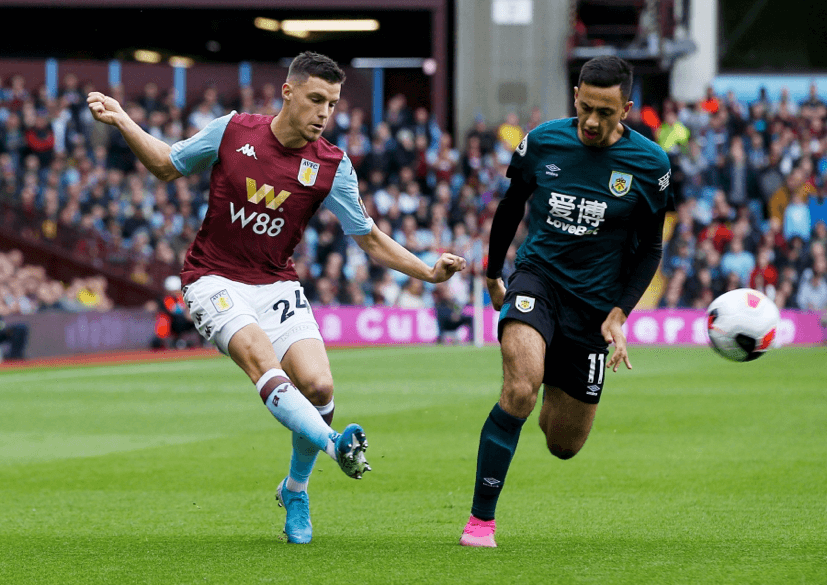 I really wish Burnley had paired their classy third shirt and socks with dark green shorts; the black/navy shorts seem out of place. Villa have a solid home strip, but I would prefer sky blue shorts. A good-looking match that could have looked even better. 7/10
———
Chelsea (blue) 2-0 Brighton (black)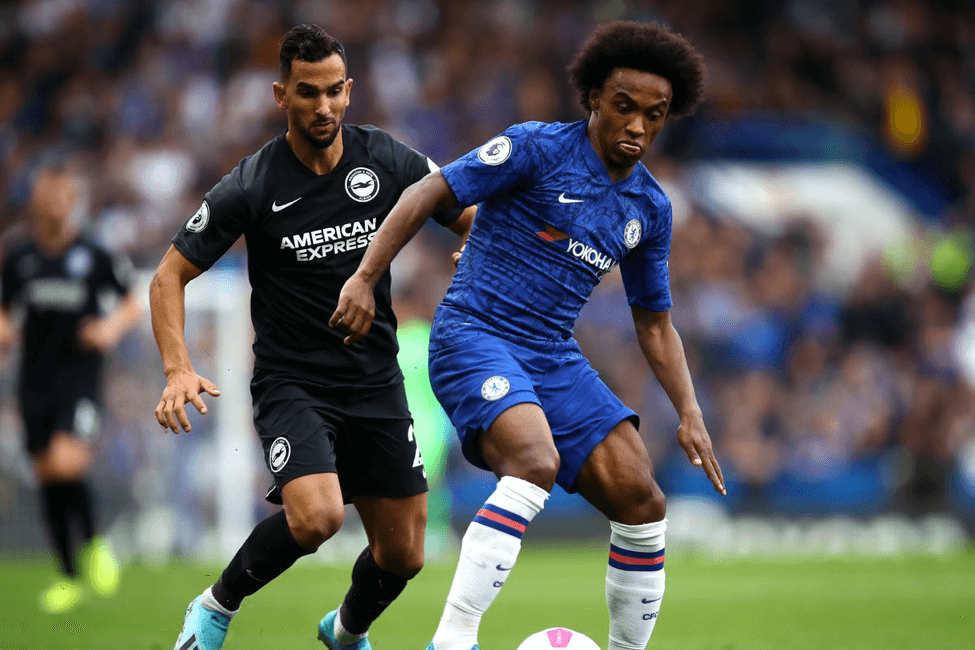 Neither one of these Nike strips gets the job done for me. Brighton had their crest and sponsor slapped onto an outdated Nike template, and Chelsea had their busy stadium-inspired pattern on the shirt of their home kit. Not ideal. 4/10
———
Everton (blue) 1-3 Manchester City (yellow/pink)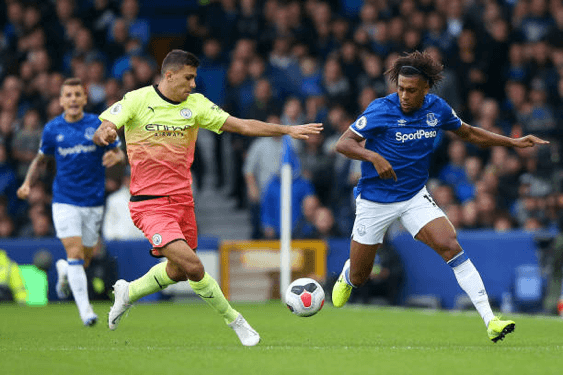 Great matchup! Most people can't stand that City third kit, but I happen to love it. 9/10
———
Leicester (blue) 5-0 Newcastle (white/black)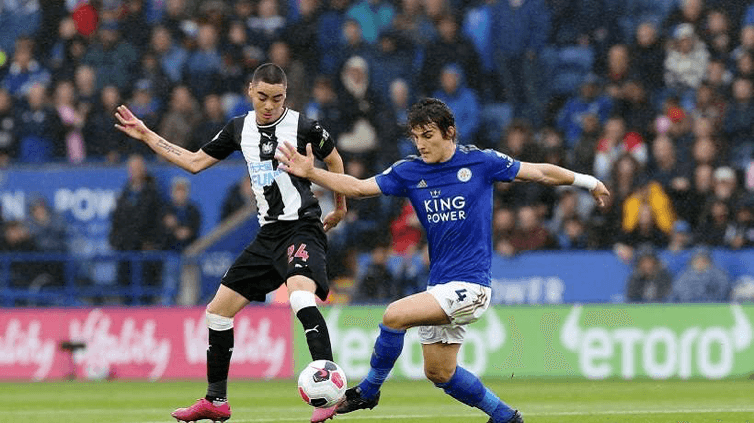 Not much to see here. Leicester looked great, as always, in that lovely home kit. But Newcastle were awful in that home kit that I keep saying I don't care for. 4/10
———
Manchester United (red) 1-1 Arsenal (yellow)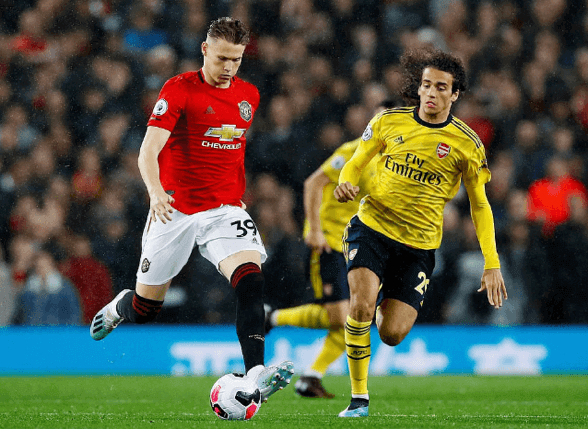 Two Europa League sides (15 years ago, who would have thought this match would be played on a Monday night with European games the next three days?) both wore fauxbacks in Manchester. I love that United home kit but absolutely detest the Gunners away strip. Call it a push. 5/10
• • • • •
• • • • •
A bunch of merch reminders/updates: I wanted to catch you up on on a few merch-related items of note, beginning with our gumball helmets. I am now sold out of the helmets with the more modern-looking linebacker-style facemasks. As you can see in the photo at the top of this section, I have plenty of vintage green shells with old-style masks, but I'm down to my last three white shells. Get 'em here while they last.
In addition: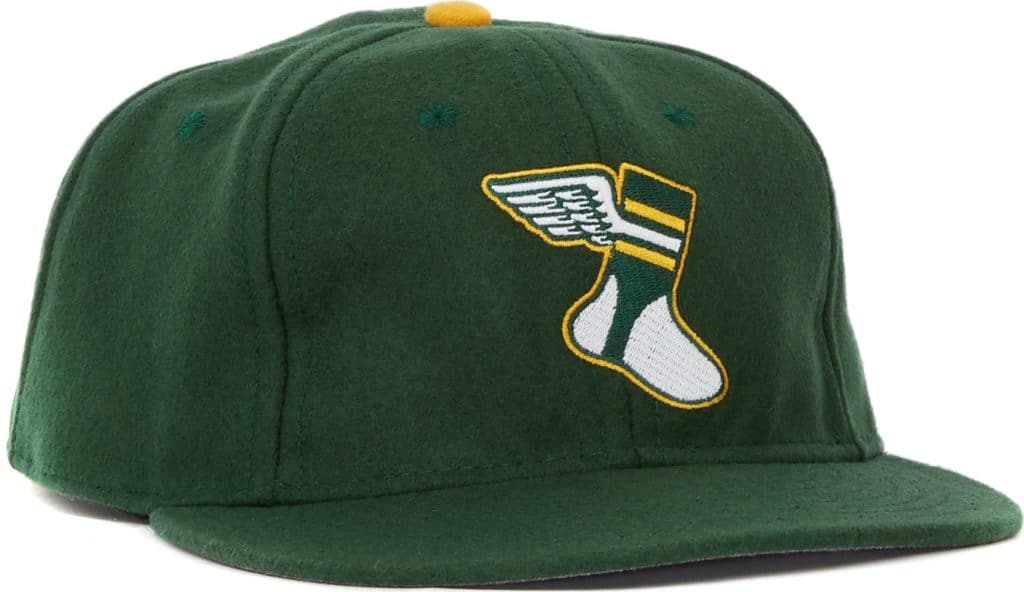 • Classic cap price drop: As of today, the price our Uni Watch Classic Cap — that's the wool cap that's made for us by Ebbets Field Flannels — has been reduced from $42.99 to $39.99. We have all fitted sizes currently in stock, along with the adjustable version. You can order it here. (Meanwhile, you can still get our cotton "Gold Circle" cap here.)
• More freebie patches: Last week I announced that the price of Uni Watch 20th-anniversary patches had been dropped to a final closeout price of $3.99, plus I began offering a free anniversary patch for anyone who orders a membership card or a gumball helmet.
I didn't initially think of this, but as of right now I will also give a free anniversary patch to anyone who orders one of our chain-stitched logo patches. Buy a patch, get a patch!
• Cycling jersey update/reminder: Our cycling jerseys have been a big success — people really seem to like them (including reader Eli Selzer, who's shown in that photo). Because we offered these with custom numbers/NOBs, we can only make them in batches, and we can only do another batch if enough people are interested. So if you missed out on these but would like us to do another two-week ordering window, please let me know. If there's enough demand, we'll do another production run. Thanks.
———
I think that's it for now. You can see all of our other fine product offerings here. Meanwhile, we have another item in the works that I'm pretty excited about — I'll have more details on that at the end of next week.
• • • • •
• • • • •
For those who've been asking/wondering: As you may have heard, there's some turmoil unfolding this week over at Sports Illustrated. I don't know anything about it other than what's been publicly reported, and I have no idea yet what, if anything, it might mean for me, but I have to believe that they didn't hire me two months ago just to change their minds and let me go. (Yes, I know, "last hired, first fired" and all that. But I don't think that's going to be how this plays out.)
On the plus side, my SI boss is one of the two people who've been appointed as the new co-editors-in-chief, so I now have a friend in an even higher place than I did before. That probably bodes well, at least for me.
And if I'm wrong — if the worst happens — I'll be okay. I rode out similar waves of turmoil at ESPN for years before the axe finally fell. Wasn't the end of the world. Shit happens and you deal with it. As an entrepreneurial sort, I figure I'm better equipped to deal with it than the average editorial staffer, so I'm not too worried.
Anyway: My thanks to all who expressed their concerns. I'll let you know if there's anything to, you know, know.
• • • • •
• • • • •
The Ticker
By Alex Hider

Baseball News: A's P Sean Manaea wore striped two-in-one socks on the mound last night (from Eric Burak). … Speaking of the A's, their kelly green jerseys interfered with the green screen ads behind home plate last night (from Cory)… The Rays replaced the MLB 150 patch with the postseason patch for last night's Wild Card game (from Robert Lipnos). … Nats 3B Anthony Rendon's daughter wore a "Lil Rendon" NOB on her T-shirt last night (from Andrew Hoenig). … Dodgers P Clayton Kershaw will wear Sketchers cleats during the playoffs (from Russ Havens). … This writer wore a different baseball shirt every day of the 2019 season and wrote a blog about it (from John Cerone). … Reprinted from last night's comments: An MLB.com graphic promoting the Braves/Cards NLDS series shows a Cards player wearing a batting helmet with the Ford ad, which the team wore for a few games played in Mexico. Couldn't they have found a photo that didn't show that? (From John in Athens.) … The CPBL — that's the pro league in Taiwan — has a new mascot and is asking fans to help name it (from Jeremy Brahm).

NFL News: Pats QB Tom Brady has apparently been using the same set of shoulder pads since his freshman year of college, which means the pads are older than some of his teammates (from Mike Chamernik). … Seahawks TE Luke Willson wore a bucket hat to practice yesterday — but cut a hole in the top to accommodate his man bun (from Nolan McCotter). … It's been trending this way for a while, but this piece from The Ringer declares the era of wide receivers wearing numbers in the 80s is dead (from Andrew Cosentino and Manzell B.). … The US women's national soccer team visited the Panthers and received No. 19 jerseys with a "Champs" NOB (from @PanthersUnis). … Sportscaster Erin Andrews has designed a new line of NFL fan gear for women.

College Football News: Penn State will wear white cleats with their fauxback uniforms on Saturday (from Chris Grosse). … Iowa State will wear black jerseys with white helmets and pants this weekend. Also, the player in that video is shown wearing a visor with his uni number on the tab. Don't know if we've seen that before (from Chad Lehman and @_S70DD). … Georgia State has added signage tarps to the upper deck of what used to be Atlanta's Turner Field (from James Gilbert). … New Mexico is going to wear all white on Friday night.

Hockey News: The Penguins announced yesterday that they'll wear their gold third jerseys for all weekend home games this season (from Noah Kastroll). … Maple Leafs C John Tavares has been named team captain — the first Leaf to wear the "C" since 2016 (from James Beattie). … Great behind-the-scenes look on how the Islanders get their playing surface ready (from @GoatJerseys). … The Penn State women have new blue helmets. … J. Colbert has had this Canucks sweater hanging in his classroom for years and didn't realize until yesterday that the flying skate is facing the wrong way! … Latest example of the sports world fetishizing the "blue collar work ethic": a new line of NHL/Carhartt caps.

NBA and WNBA News: Film director and Knicks superfan Spike Lee purchased a bunch of rare items at auction, including the net from Game 7 of the 1970 Finals — the famous Willis Reed game (from Mike Chamernik). … The WNBA is digitally superimposing a YouTube TV ad on the court during The Finals. Here's a version of that clip without the ad (also from Mike).

College Hoops News: VCU unveiled its 2019-2020 uniforms yesterday. … Miami (Ohio) will have a nice, no-frills uniform set this upcoming season (from Omar Elghazawi). … A series of murals under the Chicago "L" station near DePaul University depicts the Blue Demons' 1979 Final Four squad (from @NotHotTakes). … New uniforms for the Purdue women (from @pinolaphoto). … New uniforms for Syracuse (from @NY_Raider).

Soccer News: Fort Wayne FC, a new NPSL team set to begin play in 2020, unveiled new jerseys yesterday (from LoLo Phynarski). … Repost: The USWNT visited the Carolina Panthers and received No. 19 football jerseys with a "Champs" NOB (from @PanthersUnis).

Grab Bag: Wake Forest has announced it's implementing consistent colors and fonts across all sports (from James Gilbert). … Busch beer advertises on NASCAR driver Kevin Harvick's car. Harvick qualified for the NASCAR playoffs this year — along with drivers Kyle Busch and Kurt Busch. So, Busch will be replacing its name with Harvick's name on his car on Oct. 6 (from Jay Jay Dean). … The North Carolina volleyball team went BFBS last night (from James Gilbert). … Brooks Brothers will be outfitting volunteers at the Head of the Charles Regatta this month, a rowing race that takes place in Boston. … Here's a good interview about the culture of breast cancer and the use of pink — and how charities are now trying to go beyond awareness (from Andrew Cosentino). … The New York Times has a piece about the evolution of the hard hat (from Mark de Socio). … New uniforms for the Russian men's volleyball team Kuzbass Kemerovo (from Jeremy Brahm). … Also from Jeremy: The nets in the Polish men's and women's volleyball leagues will now feature the home team's city name. … Interesting piece about the dress code expectations and judgments faced by female politicians (from Jason Hillyer).
• • • • •
• • • • •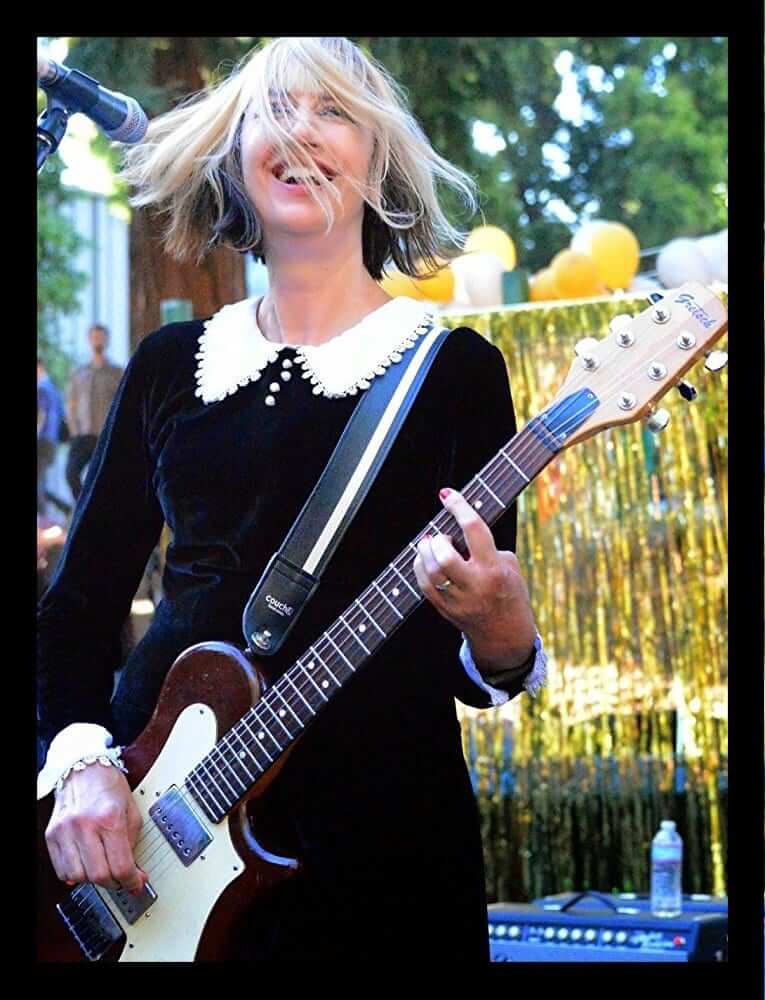 Sad tomorrow: In early August of 1993 — I'm not sure of the exact date, but I know it was near the beginning of the month — I was in a record store in Hoboken, N.J., where they were playing a bunch of really good songs, all clearly from the same band. I asked the clerk, "What band is this?" He said, "The Muffs," and handed me a copy of their debut CD, which had been out for a few months. I bought it on the spot.
Word came down last night that main Muff Kim Shattuck, who wrote and sang all of the L.A.-based band's songs, died at the age of 56 after a two-year battle with ALS — an affliction she hadn't publicly disclosed. I can't even begin to describe how sad I am about her passing.
In the quarter-century since buying that first CD — still their best work — I've been an unswervingly dedicated Muffs fan, buying all of their subsequent albums, catching up with their early singles, and seeing them onstage well over a dozen times (most recently a New Jersey show in the summer of 2016, which I wrote about here on Uni Watch). Through it all, Kim's mix of musical sensibilities — a hodgepodge of punk, bubblegum, Merseybeat, girl groups, and Joan Jett — and her obnoxo-smartass attitude have been an absolute joy in my life. I'm having a hard time wrapping my head around the idea that her spirit, with so much life behind it, has been silenced.
Kim had her limitations, both as a songwriter and as a guitarist, but it's hard to think of another artist who's meant more to me over the past few decades. I'm reeling pretty hard from this one, people. R.I.P.