For all photos, click to enlarge
As you've probably heard by now, Brewers outfielder and reigning National League MVP Christian Yelich fractured his kneecap on Tuesday and is out for the rest of the season.
With the Brewers fighting for a postseason spot and Yelich clearly their best player, you might expect his teammates to salute him and draw shared inspiration by inscribing his number or initials on their caps, or by hanging his jersey in the dugout. But outfielder Ryan Braun had a different idea.
Braun appeared to be wearing two jerseys during last night's game against the Marlins — it's clearly evident if you look at the sleeves — and fans on social media immediately speculated that he was wearing Yelich's jersey under his own. After the game — a 7-5 Brewers victory — Braun confirmed that that's exactly what he'd been doing. "Just for good luck," he said. "They're about the same size [Braun: 6′2″, 205; Yelich: 6′3″, 195 — PL]. It felt a little different, but I was just trying to bring the good vibes."
Here are some additional views:
We've seen plenty of instances of players wearing two base-layer undershirts in cold weather, but I can't recall another time when a player has worn two jerseys.
Over the next few seasons, Nike will no doubt be telling us how their MLB uniforms are the lightest and therefore most performance-enhancing baseball unis ever. When that happens, remember that Ryan Braun actually chose to make himself heavier last night — and probably restricted his range of motion a bit, too — by wearing a second jersey. Can you imagine an athlete in any other sport doing that? It really shows how baseball is different. That's why they still wear belted pants and button-front jerseys, which wouldn't make sense in any other sport.
Braun ended up having a pretty miserable night (0-for-4 with three strikeouts and a GIDP), so I'm guessing he'll retire this good-luck move after one game. But Yahoo Sports writer Torrey Hart suggests that the Brewers should make Yelich's jersey sort of an in-game trophy: "[T]he Brewer who has the best night [gets to wear] Yeli's jersey the following game." Will they take her advice? We'll find out soon enough, because the Brewers and Marlins play again at 1pm Eastern today.
Update: Sure enough, he's doing it again today.
• • • • •
• • • • •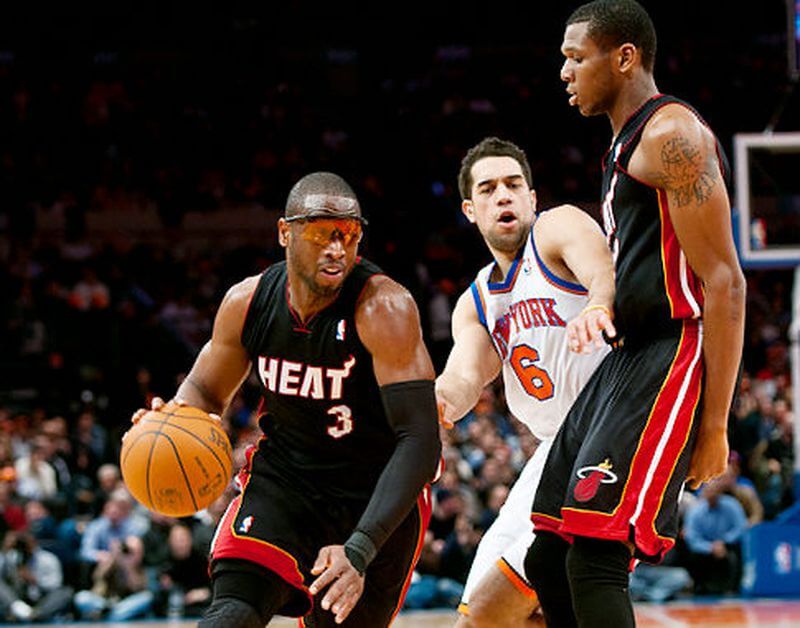 New SI piece: Two days ago, in the wake of the NFL and NBA both cracking down on unauthorized accessories, I asked you folks for additional examples of banned gear. You came up with a bunch of them (plus I thought of a few of my own, like Dwyane Wade's sunglasses from 2011, shown above), mostly from the NBA, so I cobbled those into a new SI piece on NBA accessories that the league has given the heave-ho. You can check it out here.
• • • • •
• • • • •
@UniWatch ummm pic.twitter.com/F7Mczzcv3f

— John At Work (@JohnEye85) September 12, 2019
Seeing double: Odd scene in last night's Braves/Phils game, as Atlanta outfield Rafael Ortega stepped up to the plate with an extra "A" logo on the top of his batting helmet. Probably a prank from his teammates, right?
(My thanks to the many, many people who brought this one to my attention.)
• • • • •
• • • • •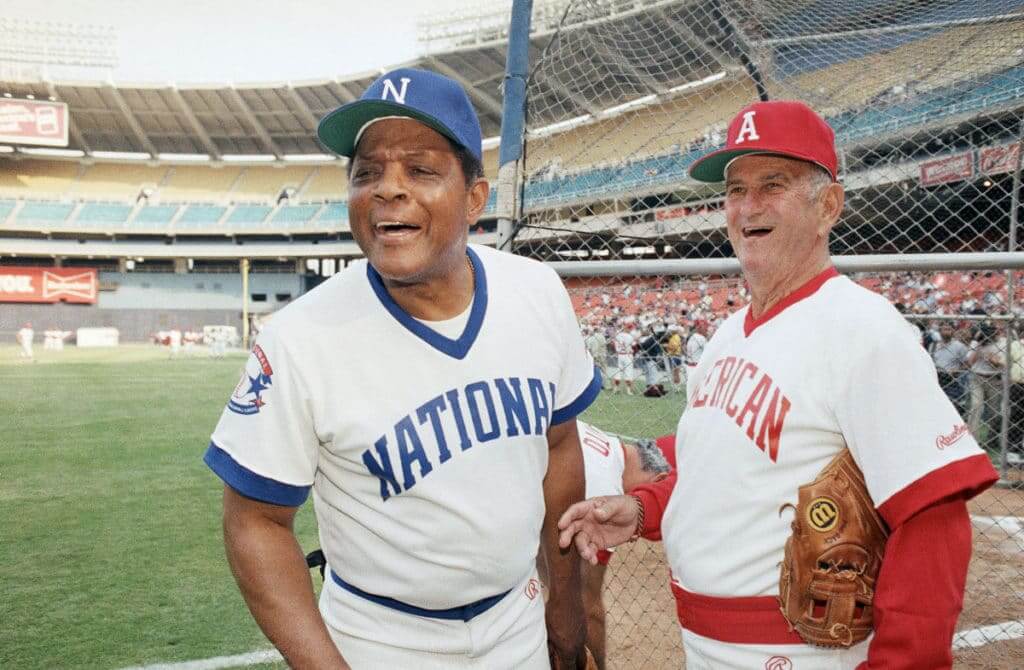 Click to enlarge
Say hey! Say what?: Do you recognize these uniforms? They're from the Cracker Jack Old-Timers Classic, which was played in DC from 1982 through '85. Longtime reader/contributor William F. Yurasko has compiled several videos from those games, which you can see here. That Rawlings maker's mark on the pants is brutal, no?
According to a report that William quotes, Robert Merrill, who usually sang the national anthem for the Yankees, agreed to handle the anthem duties for the Classic "if he could have a uniform with No. 1½" — an odd request!
• • • • •
• • • • •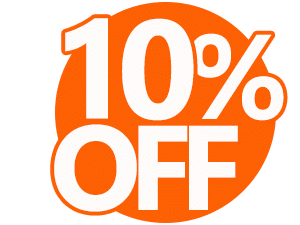 Teespring sale reminder: Teespring has been running a lot of these site-wide 10%-off sales lately. Their latest one began today and runs through the end of Friday.
To get the savings, order anything from the Uni Watch Shop and/or the Naming Wrongs Shop and use the checkout code S3PT3MB3R (yes, Teespring seems to have a knack for cringe-inducing codes). You'll save 10% but Uni Watch will still receive our full profit — a win-win.
• • • • •
• • • • •
Click to enlarge
Cap reminder: In case you missed it on Monday, we have a new cap! If our wool Uni Watch Classic Cap is either too expensive or too warm for you, this new cap might be more to your liking. It's made of really nice cotton twill, and we're selling it for $24.99. It's a strapback, so one size fits all.
We're only planning to keep this one available for a month or two, so move fast. Additional photos and ordering info here.
• • • • •
• • • • •
LAST CALL for this week's raffle: The folks at our longtime advertiser Vintage Brand are generously running another raffle. The lucky winner will get to choose any product from the VB website.
To enter, send an email to the raffle address by 7pm Eastern tomorrow, Sept. 12. One entry per person. I'll announce the winner on tomorrow.
In addition, Vintage Brand is currently giving away a $100 gift card every day to a random person on their mailing list. To sign up for their list and be eligible for this daily giveaway, look here.
• • • • •
• • • • •
For all photos in this section, click to enlarge
Va-va-vrooom: Back in 2006, I wrote an article for The New York Times about the Dames of Beef, an eating club of retro-minded women who periodically convened to dine and drink and old-school New York restaurants.
One of the Dames is my friend Rex's wife, Coco. She and the remaining Dames (the group, which once numbered a dozen, is now about half that size) were eating and drinking Tuesday night at the newly restored TWA Hotel at JFK Airport. So after Rex and I watched the Brooklyn Cyclones win the NY-Penn League championship (which I wrote about yesterday), we drove over to JFK to pick up Coco. She and the rest of the Dames insisted that we let them give us a tour of the place.
For those who don't know: JFK's TWA terminal, which was designed by the great midcentury modern designer Eero Saarinen, was considered an architectural landmark when it opened in 1962. Although TWA no longer exists and parts of the terminal have since been demolished, the main part of the terminal was recently restored, and a new retro-styled hotel was added adjacent to it.
The whole thing is a bit of a throwback theme park. The photo above shows the Dames perched on the back of an early-'60s Lincoln Continental that's permanently parked just outside the lobby. There are old other vehicles installed inside, including this Fiat Jolly:
There's also the TWA Connie, a 1958 airplane stationed out on the tarmac, just outside the terminal, which has been repurposed as a cocktail lounge:
There was a lot more, including several displays of vintage stewardess uniforms, tons of groovy furniture, and history's coolest arrivals/departures board. You can see more photos here.
• • • • •
• • • • •
The Ticker
By Paul

Baseball News: All MLB teams wore 9/11 cap patches last night (except for the Blue Jays who wore interlocking American/Canadian flags). This is MLB's second league-wide uni gesture this month; the other was yellow ribbons for pediatric cancer last Saturday. Worthy causes, for sure, but it just underscores my recent point they've never done anything to salute the American labor movement on Labor Day, which is a national holiday. Just sayin'. … Meanwhile, the Mets, per their annual custom, wore first responder caps (with New Era logo creep, gross) for pregame activities. Mets 1B Pete Alonso wanted the Mets to be able to wear the caps during the game, as they did back in the day, but MLB said no, so Alonso purchased 9/11 tribute shoes for the whole team and they wore those instead. … "MLB Raleigh, a group pushing for baseball in North Carolina's capital city, got 12 local graphic designers to create names and cap/logo concepts for a new team," says Mike Chamernik. "The designs are up for a fan vote." … Here are next season's MLB spring training logos. … Braves P Mark Melancon is still using his old Giants-logo glove (from many readers).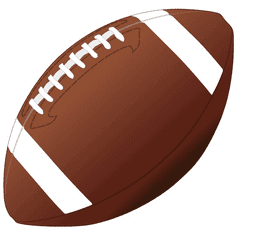 Pro Football News: New Pats WR and accused rapist Antonio Brown wore No. 1 as a temporary number assignment at his first practice with the team yesterday. … The Ravens' stadium has a new "architectural mesh" feature with a raven's wing pattern (from James Gilbert). … The CFL's Hamilton Tiger-Cats are celebrating the 20th anniversary of their 1999 Grey Cup championship. Unfortunately, their logo to mark the anniversary has a brutal apostrophe catastrophe (from Wade Heidt). … David S asks an intriguing question: With Bills opening on the road last week against the Jets and about to play on the road again this Sunday against the Giants (at the same stadium, obviously, since the Jets and Giants share the same building), is this the first time a team has played its first two games in the same stadium without having played a home game? … This is interesting: With the Chiefs set to play the Raiders on the Oakland Coliseum's dirt baseball infield on Sunday, Chiefs players practiced on the Royals' infield to prepare (from Randy Watson). … NHL goalie Jake Oettinger of the Dallas Stars has a Cowboys helmet depicted on his new mask (from @jotophenic).

College Football News: Here are this week's uni combos for Wake Forest, Washington State, Syracuse, UNC, and UVA (from Rex Henry, Cameron Carriglio, Jakob Fox, James Gilbert, and our own Jamie Rathjen, resepctively). … Here's a look at the history of tinted visors in college football. … Here's BYU's record as an independent school, broken down by uni combo (from @yze_guy). … With Kentucky QB Terry Wilson injured, WR Lynn Bowden will wear Wilson's No. 3 on Saturday (from Josh Hinton). … No photo yet, but Oklahoma State will be adding a T. Boone Pickens memorial decal. Pickens, who was a big OSU donor, died yesterday (from Griffin Smith). … In a vaguely related item, sports radio gasbag Mike Francesa thinks T. Boone's name was T-Bone. … Baylor has apparently added merit decals. … Oklahoma QB Jalen Hurts's sock/shoe combos have attracted some attention (from Sam McKinley). … In a small victory for sanity, Ohio State's attempt to trademark the word "The" has been rejected (from our own Anthony Emerson).

Hockey News: Reprinted from yesterday's comments: New mask for Flyers G Carter Hart (from Kevin Kurz). … Speaking of Hart, he was wearing a shirt with a logo that was apparently a Flyers/FC Barcelona mash-up. … Check it out: a Canucks corn maze (from Wade Heidt). … Rangers C Boo Nieves is changing his number from 24 to 15, apparently so rookie Kaapo Kakko can have No. 24 (from Alan Kreit). … "I was at the Toledo Walleye (ECHL) season ticket holder party," says Chris Marcinko. "The ECHL entered into an exclusive contract with Athletic Knit to produce sweaters for all teams this year, and I got a few shots of the Walleye's new sweaters. They're not a whole lot different from last year's CCM Edge models, but there are minor differences with the template." … Cross-listed from the Pro Football section: Stars G Jake Oettinger has a Dallas Cowboys helmet depicted on his new mask (from @jotophenic).

NBA News: The name of the Heat's arena will no longer be an ad for an airline. It will presumably become an ad for something else, but we don't yet know what that something else will be (from Preston Feiler). … In yet another small victory for sanity, Lakers star LeBron James's application to trademark "Taco Tuesday" has been denied. … You can keep up with the latest NBA uni number news by following Etienne Catalan's Twitter feed.

College Hoops News: New uniforms for Texas Tech (from @SlamDuncumSport). … It appears that Florida's new uniforms do not include the little logo shield at the neckline. Although you can't see it in those photos, it has apparently been replaced by the gold rear-collar tab that's now appearing on Nike Platinum Elite uniforms. … New home whites for Illinois. Here's last year's design, for comparison (from many readers). … New logo for the WNIT (from Evan Tynan). … Duke has teased a new uniform (from David Blumenthal).

Soccer News: New Oktoberfest shirt for 1860 Munich (from Ed Zelaski). … "Long-sleeved shirts have become rare in soccer, though a few players, like France's Antoine Griezmann, continue to wear them," says Denis Hurley. "After winning the World Cup in 2018, France's long-sleeved shirt design has changed slightly and it's the latest in a series of sleeve-related oddities for them." … As usual, lots of good stuff from Josh Hinton's Twitter feed.

Grab Bag: South Korea has asked the International Olympic Committee to ban Japan's "rising sun" flag at next year's Tokyo Games, calling it a symbol of Japan's brutal wartime past (from K.C. Kless). … NASCAR Cup driver Chase Elliott will kick off Pinktober with a pink "Hooters" car (from Christopher Hickey). … "As a civil engineer, I've dealt extensively with traffic signs," says Jeff Laux. "Thanks to the Manual on Uniform Traffic Control Devices (MUTCD), every state has the same sign standards, which makes navigating consistent (and thus easier) for drivers across state lines. An engineer named Richard Moeur has put together a free unofficial guide to the MUTCD which is a phenomenal resource for anyone who's interested, professionals or casual fans alike." Highly recommended! … New shoes for Syracuse lacrosse. … Following up on an item from yesterday's Ticker: The disqualification of a high school swimmer due to her swimsuit's "wedgie effect" has been reversed (from Jason Collins). … Boston Latin School, which is the oldest public school in the country, has a new logo, and some people don't like it. … Faaaascinating Twitter thread — basically an essay in 280-character increments — on the guy who supposedly invented fridge magnets. Highly recommended (big thanks to @ThatShaneBua). … Good look at the tartan-patterned shoulders on Scotland's Rugby World Cup jersey (from @ohhhsourry).
• • • • •
• • • • •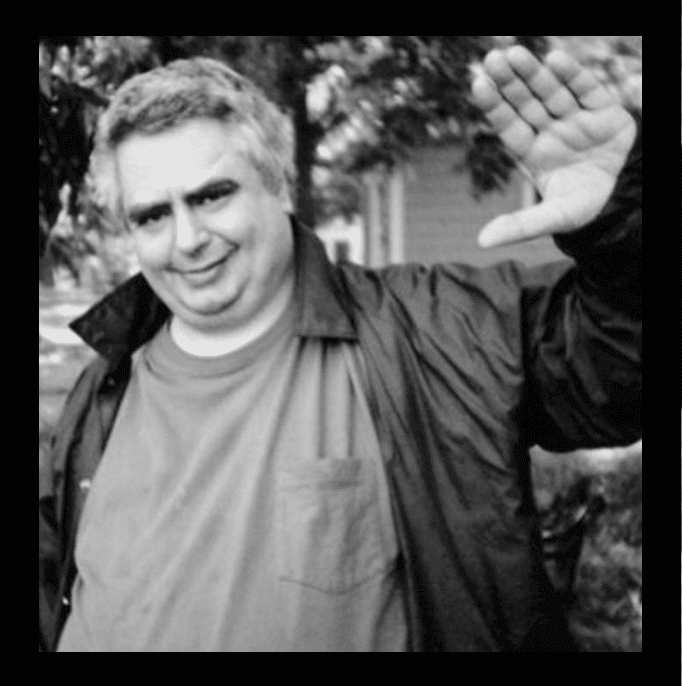 True love will find you in the end: Word came down yesterday that the eccentric singer/songwriter and artist Daniel Johnston died on Tuesday night. He had suffered from schizophrenia and bipolar disorder for most of his life, and it had become apparent in recent years, at least based on the reports I had seen, that his physical condition had deteriorated along with his mental health. He was 58.
I often found myself conflicted about Johnston's work. Like so many listeners, I was captivated by the intensity and childlike innocence (to say nothing of the catchiness) of his tunes. But I always had the nagging feeling that his work was held in such high esteem in part because of his well-documented psychiatric struggles and erratic behavior. In short, he was an engaging freak, not just an artist but a story, and I'm pretty sure that colored people's perceptions of his work (including my own). It was also hard not to wonder if he was being exploited on some level by the music scene that admired him so much.
Artists and other creative people often say they have almost an obsessive-compulsive need to keep creating, keep working. I always got the sense that this was particularly true for Johnston, who seemed to have so much inside of him that needed to get out. He often drew himself with his head cut open and all sorts of things emerging from it, which I thought captured his manic artistic urge really well.
I met Johnston once, in 1988, when he made his first visit to New York. My friend and fellow fanzine publisher Mike McGonigal had befriended him and invited me to accompany them as they walked around the East Village. I mainly remember Johnston being nice but weird. At one point he told me that Satanists could always tell he was a Christian by looking at his eyes, and then they'd want to mess with him. "That's why I always wear dark glasses around them, even at night," he explained. I just nodded. Johnston ended up in the psych ward a few days later after attacking Sonic Youth drummer Steve Shelley.
If you ever saw the 2005 documentary about him, The Devil and Daniel Johnston (really, really good; trailer shown above), then you know that Johnston was a handful. As is often the case for people with mental illness, his family bore a lot of the burden, with his parents and siblings devoting much of their lives to taking care of him. And despite all the love Johnston got from them and from his fans, happiness seemed like a very fleeting thing for him. I'm sorry he's gone, but I'm glad he's no longer in pain. When someone dies, we always say, "Rest in peace," but I've never meant it more, or more literally, than I do today: R.I.P., Daniel.