[Editor's Note: Paul is on his annual August break from site. Deputy editor Phil Hecken is in charge from now through the end of the month, although Paul may be popping up here occasionally.]
By Phil Hecken, with Tom Jackson
Follow @PhilHecken

Hey guys and gals — got another fun one from you today from reader Tom Jackson — who answered my call for reader submitted articles. If you like custom, DIY helmets, then you're in for a treat today. Sit back and enjoy…
• • • • •
"Helmart" – Making Field-Ready Throwback Helmets
By Tom Jackson, Old-Guy Ballplayer
I'm a 55-year-old, grown-ass man with an actual professional career. But what do I do for fun? Well, lots of things. But one of them is making throwback MLB batting, catching and coaches helmets that you can actually use on a baseball diamond. I once jokingly referred to it as "helmart" – and my artistically inclined friends loved it. So the name stuck.
A little background: About a decade ago, I resumed my baseball-playing career, joining a men's hardball league – 30 and older – in Bloomington, Illinois, my first organized ball-playing since college. By the end of my first season, I began using my own batting helmet – my wife blanched at the thought of my wearing a league helmet that has been on others' heads (we always bought helmets for our kids when they played summer leagues, too).
My first MLB-style gamer helmet (yes, those are real 1975 Astros pants)]
So I purchased a single-flap helmet like Major Leaguers wore. Mine started as a Twins – our league is the Twin City Men's Baseball League – and I later updated it to an '80s Astros, an early '80s White Sox, then, finally, to an early '60s Los Angeles Angels, complete with halo.
That original gamer is now a '60s Angels
Then I decided having a single helmet wasn't cool enough.
I have since purchased many batting helmets and customized them into throwbacks to wear in games. I also create customized "coach's" or "catcher's" flapless models – the kind I typically wear behind the plate when I catch and at the plate when I've gone to baseball fantasy camps.
The single-flap helmets typically cost between $30 and $50, and the no-flap ones about $10 less.
• • •
The Process
My process begins with finding a past helmet style that I've always loved. If the helmet has multiple colors – a contrasting bill or front panel – I use one of various colors of spray paint; I look for outdoor paint specifically for plastic surfaces. I also make sure I have plenty of painting tape. I then apply the tape to the helmet, often used in conjunction with plastic wrap or shopping bags to save tape and time. I also found that sanding the glossy finish from areas to be painted helps make the color stick with minimal beading and dripping.
After taping and sanding the painting surface, I spray-paint then remove the tape; the lines are tough to get straight.
Getting perfectly straight lines on the curved helmet surface can be tricky. To fix lines or any inadequately covered spots, I have used a little more tape, then applied nail polish remover and carefully scraped off the errant paint with the "dull" edge of an Exacto blade. But, usually, I leave slightly uneven lines be – the old helmets I've used as inspiration for mine often have uneven lines, too. The uniqueness of each helmet makes it a little more authentic, as far as I'm concerned.
I typically search online for an image of the throwback helmet or cap logo. I save the pic, size it appropriately, and then print it on a sheet of self-adhesive vinyl. I then cut out the decal by hand. If the logo requires color, and my cheap Inkjet printer doesn't do it justice, I touch it up with the appropriately colored Sharpie.
(Vinyl sheets ain't cheap – I try to make use of everything I print rather than reprinting. While I typically run test prints on paper – mostly for sizing – the colors on paper don't accurately reflect how they'll look on vinyl. Besides, I love the way the Sharpie touch-ups make the logos pop!)
I will print as many decals as possible on a sheet; I print extras in case I goof up while cutting, and so the helmet users have extras if they get dinged from wear and tear.
If I can't quite find the logo I want, I will simply go to my massive baseball cap collection and take a close-up photo of the desired logo. I will then resize, print and hand-cut.
This Tigers logo, a gift for a pal, was made with a photographed from a 1967 Tigers cap.
I have also experimented with static-cling, printable vinyl sheets. I did this so I could swap out logos on helmets quickly and cleanly. While the glossy static-cling sheets looked great when first applied to the helmets, the "static" didn't always "cling" for long – the logos started to peel off at the edges after a relatively short amount of time. Still, I found that the static-cling sheets were effective if I used 3M spray adhesive to stick them to the helmets.
I've also used colored static-cling vinyl sheets. The color really pops in a way a printed color simply does not. A prime example of this: My 1951 St. Louis Browns helmet.
• • •
Other Challenges
When I make a helmet with a particularly large logo – like the '70s-'80s Orioles, Braves or Blue Jays – it tends to crease or bubble up when applied to the curved helmet surface. Despite some stretchiness inherent to the vinyl, this creasing or bubbling still occurs.
So I've found that these larger logos require cutting into smaller, thinner pieces and reassembling like a puzzle on the helmet. Most letter-based logos – such as the White Sox, Yankees, Pilots and Pirates – work best and can be applied without creasing or bubbling.
This Orioles logo is actually in four pieces, assembled like a puzzle.
A way I've found to avoid this issue altogether: I've found vendors on eBay and elsewhere that create 3M throwback decals that stick nicely sans creasing or bubbling. They're also usually faithful to the original logo design and look clean and authentic on my helmets. Is this cheating on my "helmart"? Maybe. But my ultimate goal is to have a cool, accurate throwback, and if I can buy the perfect, pre-made logo decal, I'm gonna do it!
These slick 3M vinyl decals were purchased on eBay.
• • •
My Helmets
A few years ago, the San Diego Padres followed the trend among many MLB teams by switching to matte-finish batting helmets. As a result, they had dozens of glossy-finish Rawlings S100 helmets – for both righties and lefties, in every size, brand new and never used – to get rid of.
My buddy (and fellow baseball cap aficionado) Paul Carr went to the Padres' annual garage sale a couple years in a row, snagging four of those S100s for me for 15 bucks each – two throwback brown, two navy blue, all size 7½ (the size of S100 that fits me best). My first "helmart" attempt using these helmets: the aforementioned '51 Browns. The others: A '70s/'80s Padres, a '94 Tigers road alt, and a Chicago Bears.
My S100 gamers – Browns, Padres, Tigers and Bears, oh, my!
These are the ones I use when I play in my baseball league.
But perhaps my favorite helmet is the first effort after that initial Twins/Astros/Sox/Angels one: the '69 Seattle Pilots. It's definitely the best example of using photographs of an actual cap to create decals.
I took photos of one of my Seattle Pilots New Era caps, using the blockish "S" logo and the "scrambled eggs" laurel wreath on the bill. The ultimate result was a nicer-looking helmet than what the Pilots actually wore back in '69. The shadows on the embroidery provide a lovely, 3D effect on the decals. I created the bar beneath the "S," meanwhile, by using the color-dropper function on the drawing app in MS Word to capture the predominant color of the "S" and "eggs." I then printed and hand-cut the "S," the "eggs" and the yellow bar.
My Pilots gamer turned out better than the real ones from 1969.
• • •
Making Helmets for Others
Once fellow ballplayers and other folks started seeing my helmets, I got plenty of requests to make some for them. My first request came from a Cubs Fantasy Camp teammate, Bobby "Skates" Farinelli.
He wanted a special, anachronistic throwback that used the early 20th century "Cubbie bear" in a "C" logo that appeared on Cubs' uniforms. Because he wears the number 3, I created a number decal in McAuliffe font and placed it on the back. I also found a nifty "skate" image that I printed up and stuck on the side. "Skates" loved it and he has worn it behind the plate and at bat at every Cubs camp he has attended since. I have since used that same Cubs logo as a template for helmets for several of my other Cubs camp and/or men's league teammates.
The helmet I made for my pal "Skates"; yes, that's an Eddie Vedder guitar pic decal on the back, too!
I have also made helmets for friends and family using other teams' throwback logos – and even made one using an original design. The latter was for my youngest son, Zach, who has occasionally joined me in the batting cages and, in my opinion, needed a helmet of his own instead of having to borrow one of mine. So I asked him what he wanted it to look like.
Because White Sox fandom is a five-generation family tradition that dates back to start of the South Siders' existence, he wanted Sox colors – black, silver and white. But for the logo, he requested an image drawn with his own hand. I printed the bizarre beast that appears to sprout from a pod on self-adhesive vinyl, and it has resulted in this frighteningly cool, '70s-style gamer.
Zach looking good in the batting cage with his self-designed helmet.
I'm often asked, "How much do you charge for your helmets?" My answer is, "Nothing." The last thing I need is a cease-and-desist order from MLB for selling items with unauthorized versions of their copyrighted logos. However, I have created throwbacks for folks who purchase their own helmets and send to me to customize. But mostly, I just make the helmets as gifts for pals – and for myself.
• • • • •
Wow. Thanks, Tom — that's quite the collection of custom helmets. Thanks for sharing.

Kreindler's Korner
I had the distinct pleasure of featuring the wonderful artwork of artist Graig Kriendler on two occasions over the summer and fall of 2017, and more recently, in August of 2018.
For those who don't wish to click the links, Graig paints baseball heroes (and regular guys) from the past, and is an immense talent.
Occasionally, I will be featuring his work on Uni Watch.
Here's today's offering (click to enlarge):
• • •
Title: "Cool Papa Bell, 1943" (color study)
Subject: Cool Papa Bell, 1943
Medium: Oil on linen mounted to board
Size: 5" x 7"

The stories of Cool Papa Bell's speed were pretty legendary. Satchel Paige claimed: "Once he hit a line drive right past my ear. I turned around and saw the ball hit his ass sliding into second." It is said that Olympian Jesse Owens refused to race him out of his fear of losing. Whether these stories are apocryphal or not, he was obviously somebody who feared on the basepaths.

Perhaps less known about Bell was that he was also a very good hitter. Of the records kept during his almost-two decade career, it is shown that he averaged around .320. In the 1943 uniform he's pictured in here, he hit .343 for the Homestead Grays and led the club to the title.

And perhaps that last bit is what matters most – where ever Bell was, his team won. His St. Louis Stars won a title in 1928 and the league pennant in 1930 and 1931. While with the Pittsburgh Crawfords, the club won the pennant in 1935 and 1936. In 1937, the Dominican team put together by dictator Rafael Trujillo – which included Bell alongside Paige and Josh Gibson – also won the title. While in the Mexican League, his Veracruz Azules won the pennant in 1940. And finally, his Negro National League Grays of the 1940s took the championship in 1943 and 1944, and the pennant in 1945.

This is one of 200+ paintings of mine that will be on display at the Negro Leagues Baseball Museum in the spring of 2020.
• • •
Thanks, Graig! You can (and should!) follow Graig on Twitter.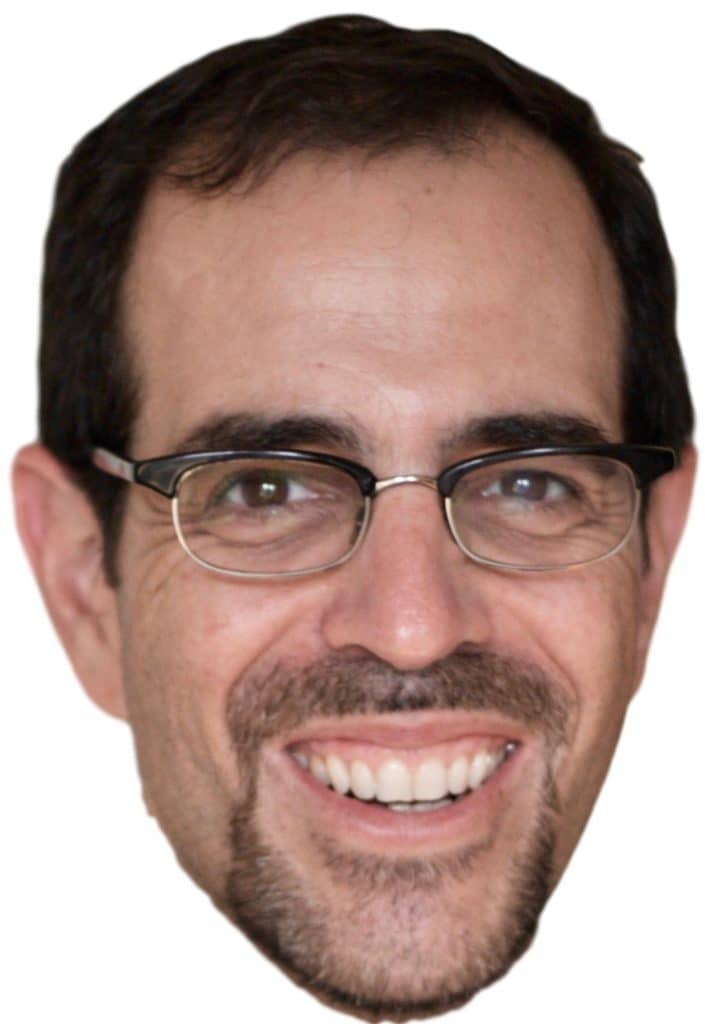 And now a few words from Paul: Hi again. Some quick reminders and announcements:
1. LAST CALL for this week's raffle reminder: Today is the final day to enter the latest Vintage Brand raffle. The lucky winner will get to choose any product from the VB website.
To enter this raffle, send an email to the raffle address by 7pm Eastern tonight. One entry per person. Phil will announce the winner tomorrow.
Also: Vintage Brand is currently giving away a $100 gift card every day to a random person on their mailing list. To sign up for their list and be eligible for this daily giveaway, look here.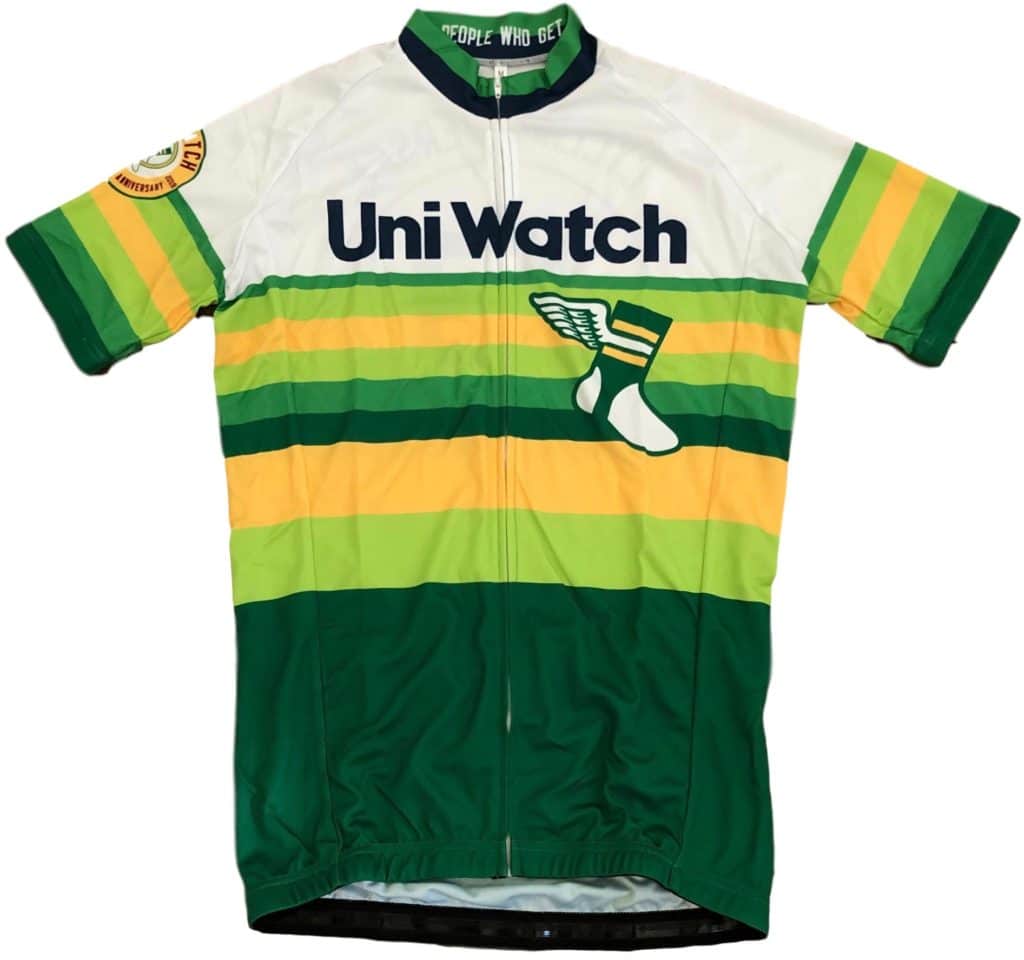 2. Cycling jersey reminder: In case you missed it yesterday, we're now taking pre-orders on the first-ever Uni Watch cycling jersey, which you can get with your choice of number and NOB. Full details here.
3. ITEM! Anniversary patch price drop: The Uni Watch 20th-Anniversary Patch, which was originally priced at $9.99, can now be yours for only $6.99. These patches were made by Stitches, the same shop that does the sewing for the Mets, Yankees, and Islanders. Full ordering details here.
ITEM! Uni Watch comes to HQ Sports: I'm going to be appearing on the app-driven live sports trivia show HQ Sports (part of the larger HQ Trivia empire) next Wednesday, Aug. 21, 8pm Eastern. It's going to be a uniform-themed game, and I've been involved in writing the questions. Should be fun!
That's it for today. Again, I'm not reading the comments this month, so if you have a question about any of this, feel free to email me.
Now back to Phil with the rest of today's content.
Griffins Jersey Design Contest Reminder
DEADLINE TOMORROW!!!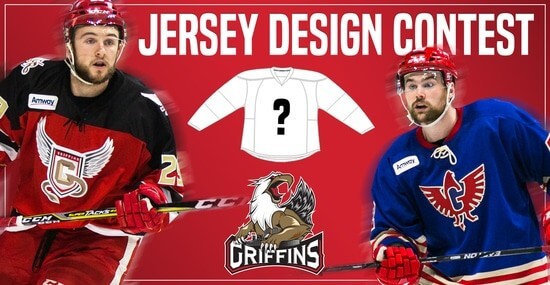 In case you missed it, Uni Watch is again partnering with the Grand Rapids Griffins to allow readers to design an alternate jersey to be worn this upcoming season.
As before, the winner will receive a personalized jersey, tickets to the game when the jerseys will be worn (February 22, 2020), and public recognition at the game.
The jersey is going to be worn on the Griffins' 90's Night (with either red or black pants and red gloves/helmets), so for this contest, the team is looking for a "90's inspired jersey."
The deadline for submissions for this contest is Friday, August 16th, 2019.
All the details are spelled out in detail here, so be sure to read that.
Good luck to all who submit!
The Ticker
By Alex Hider

Baseball News: You probably know about some of the Cardinals' batting helmet shenanigans in the 1970s. But I don't know if we've seen this one before: 1978 3B Ken Reitz had a giant uni number on his helmet for at least one game that season. Phillip Tutor reports no other Cardinal had a number on his helmet during the game. … Cubs P and longtime Phillie Cole Hamels wore the memorial patch for Phillies' owner David Montgomery in a start against his old team yesterday. It's not the first time a visiting player has worn a home team's memorial patch (from David Hallstrom and Michael Paolucci). … Quite the NOB matchup in yesterday's Rangers/Blue Jays game (from Antonio Losada). … The Class-A Augusta Green Jackets wore Pimento Cheese uniforms earlier this month. According to Preston Feiler the original logo featured a golf flag sticking out of the sandwich logo. When the team took the field, the caps still had the original flag stick logo, but on some of the merch the flag had been replaced with an olive. … The Class-A Tri-City ValleyCats wore tie dye uniforms to celebrate the 50th anniversary of Woodstock yesterday (from Pach Zearce).

College Football News: If this photo is legit, it appears Michigan is making a tweak to its iconic winged helmet design (from @HeyItsBorders). … UTEP will wear memorial decals to honor the victims of this month's mass shooting in El Paso (from Phil). … Florida will reportedly wear orange helmets, blue jerseys and white pants for its home opener (from @MattyMok). … This blog post offers "needless" tweaks to iconic college football logos (from Phil). … If this photo is legit, it'll be Northwestern's "Gothic" design for this season. … Avery Brewing in Boulder, Colorado has released a new Colorado Buffaloes-themed beer (from Kary Klismet). … New uniforms for NAIA team Keiser University in Florida (from Phil).

Hockey News: The Cape Breton Screaming Eagles of the Quebec Major Junior Hockey League are no longer screaming — they'll go by just the Eagles from here on out (from Wade Heidt and Jason Chen). … Also from Wade: New mask for Blackhawks goalie Robin Lehner

NBA News: Embarrassing move by the Bulls — it appears the ad patch on their jerseys will no longer be in a matching team color. Awful (from Ryan Cotter). … Pariah Brewing Company in San Diego has a beer named after LeBron James (from Andrew Cosentino). … New uniforms for Grand Rapids Community College. … Andy Bronson, a alumni from Plattsburgh State in New York, saw a post from his alma mater that showed a lacrosse team mostly made up of Plattsburgh alums wearing jerseys inspired by the 1990s Utah Jazz.

Soccer News: Chelsea misspelled MF Jorginho's NOB for yesterday's match (from Germán Cabrejo and our own Anthony Emerson). … For the latest on many more kit unveilings, head to Josh's and Ed Zelaski's Twitter feeds.

Grab Bag: Ohio State filed an obnoxious lawsuit last week in an attempt to trademark the word "THE" (thanks to all who shared). … Cool move by Israel's U19 women's lacrosse team, who gifted every player on the Kenyan team with a new pair of cleats at the U19 Women's Lacrosse World Championship (from Max Weintraub). … According to this Twitter thread, advertisements for Space Jam 2 ruined a perfectly good basketball court in Brooklyn (from Tim Forster). … This LinkedIn post explains why it's a bad idea for high schools to cop college team's logos.