[Editor's Note: Paul is on his annual August break from site. Deputy editor Phil Hecken is in charge from now through the end of the month, although Paul may be popping up here occasionally.]
By Phil Hecken, with Harrison Hamm
Follow @PhilHecken

Perhaps more than anything in the uni-verse, I pay more attention to color schemes than anything else, whether that be uni style (pullover, button front, tank top, etc.), striping, piping, logos, workmarks, fonts, etc. It's probably why I dislike it immensely when teams go BFBS, GFGS, etc., or even abruptly rebrand to a completely new color scheme after decades of wearing a certain set. And even though I'm not usually a fan of alternates, I at least am not as averse to them when they are in the color scheme of them team wearing them.
And yet, I don't really think I've done more than a handful of articles over the past decade which really look into color schemes. So, when I put out the call for reader-submitted articles, Harrison Hamm (whose article is below) mentioned he wanted to write about underused color schemes in sports. "Damn" I thought to myself, "that's something I probably should have written about" but hadn't. So I immediately gave him the go-ahead to produce this neat little think piece. And I may, one day, address this with my own thoughts. But for now, please enjoy this article on…
• • • • •
Underused Color Schemes in Sports
By Harrison Hamm
One of the interesting parts of following uniforms, for me, is keeping track of the various color schemes across the sports landscape, and how different teams use different colors. Not all blue and red teams are created equal. I can appreciate aggressive moves at uniqueness, even if I don't think Wyoming's brown and yellow looks especially good.
As leagues expand and the regular redesign cycle continues, it's hard not to consider that there can't be too many available color schemes out there. With so many major pro and college teams, how many options can there really be? It's the same principle behind the theory that every song has already been written.
We know, of course, that there are always plenty of options for new uniforms, and plenty of variations to play with. The Vegas Golden Knights came up with a new look. It will be fascinating to see what the Seattle hockey team will produce. Colors show up on a spectrum. With good and creative uniform design, teams can make most schemes work.
An interesting thought exercise, then, is which color schemes are underused. Could teams be using certain colors in different ways? Are there schemes that should be used more? Here are five possible examples, and in keeping with longstanding Uni Watch chromatic policy, none of my suggestions will include purple:
• • •
1. Light blue and red
Since the demise of the Houston Oilers, we haven't seen any major pro teams commit to wearing these two colors. We've seen some glimpses, mostly in the form of alternates and throwback jerseys:
But even in the college world, where we see all sorts of color combos in use, pairings of light blue and red have mostly been nonexistent. Considering the frequency with which teams wore these colors in past years, this recent drying up is fairly surprising. Look back at previous decades and you'll find more teams using this scheme — the Hawks of the late '60s and early '70s are an example, as are the 1980s Kings.
Light blue and red used to be more commonly seen in baseball, particularly when teams wore light blue on the road. The St. Louis Cardinals pulled it off beautifully:
The early '70s White Sox, the Montreal Expos, the '70s and '80s Phillies, and late '70s and early '80s Rangers were other examples of red-clad teams that wore light blue road uniforms. Powder blue can be effective as a primary color with red surrounding it, but we haven't seen many consistent examples of it.
Shoutout to Delaware State, though, whose football uniforms are poorly designed but contain hints of light blue alongside a base red. And the NWSL's Chicago Red Stars have used the colors well in the past, in uniforms based on the Chicago flag.
• • •
2. Vegas gold as a secondary color
At times, Vegas gold can be a boring fallback. It is dull when used heavily alongside a color that doesn't pop, without a design that pushes the concept forward. The Pittsburgh Penguins are probably the most prominent recent pro team to use it heavily, and things improved significantly when they finally switched back to the full black and gold:
The Pittsburgh-style gold simply popped more. Vegas gold can feel like an amateur-ish color, something used as an accent by a high school or lower-level college team. Some teams use it well — the Saints, Purdue, UCF, etc. — but even some of those feel upgradable, outside of the classic UCLA. New Orleans, for example, are in need of a sharper gold.
An effective use for the color, then, could be as more of a background accent, supporting a stronger base color. Not every Vegas Gold appearance has to be as a helmet or pants color — it can work well acting as a simple accent, the way it does for the Golden Knights.
For a team like the Padres, with a bland navy and white design, a sharp, understated gold could work well.
Imagine this design with a little more flavor:
As someone who is not on board with San Diego's returning to the brown and yellow (unpopular opinion, I know), this is a direction I'd like to see them go.
• • •
3. White as a more prominent secondary color
Every team, for the most part, uses white fairly prominently. Uniforms that don't use any white generally look worse (and are less practical).
But white mainly functions as a striping color, there only because it has to be. That set-up can look perfectly fine. It would be interesting, though, if more teams attempted to use white more aggressively, as a color that actively helps the uniform's design. I always enjoyed the way the SuperSonics approached this:
The white stripe across the center accentuates the green and gold and makes it nice and easy for the Sonics wordmark to appear across the jersey. This design style set the team apart and afforded a nice opportunity to make the inverse versions of this jersey look good — the white version really popped, and the green and yellow road and alternate unis thrived on contrast.
The Penguins' old light blue throwbacks are another good example:
How many solid color hockey jerseys have you seen that use white on the shoulders? The Pens made good use of it here, with the white shoulders maximizing the beautiful baby blue.
For teams moving toward BFBS or GFGS: Use white creatively and you have the third color you want!
• • •
4. Orange as a base color
This is a broader category; I realize that plenty of teams use orange as their primary color. But it seems like a lot of those teams don't do a great job with their design: the Denver Broncos could use an overhaul, the Edmonton Oilers have shifted to shades of orange and blue that are darker than they should be; the Syracuse Orange have used more blue than orange, though their recent redesign looks like a success; and we all know the deal with the Bengals.
Orange can work well when teams commit to it. MLS's Houston Dynamo are a good example:
When teams that use orange as a prominent secondary color — the Astros, Bears, Islanders, Orioles, Mets, FC Cincinnati, etc. — wear orange-centered alternates, it often works well.
Teams should use it more as a primary color, even by itself, the way the Dynamo have.
• • •
5. Light blue, yellow, and black
I can't think of any examples of teams that have used this scheme outright. There is a danger of looking too bright or even minor league. But it would be cool to see a team make this work.
The idea for these colors together came not from a uniform, but from a random place in everyday life: MinuteMaid lemonade cans:
Isn't that can aesthetically pleasing? The black balances the vibrant light blue and yellow. These colors are my ultimate dream for the Miami Marlins. Make it happen!
• • • • •
Thanks, Harrison! I actually really like the idea of using the colors of the MinuteMaid cans on a uniform — seriously. Nice call, there.
OK, readers? What say you — what do you think are some underused color schemes in sports, and do you agree or disagree with some of Harrison's choices? If you were starting a team from scratch, what colors might you choose? Love to hear your ideas in the comments below.
Now Here's A MiLB Promo I Can Really Support!
I don't usually get too jacked up about Minor League promotions (unless, ya know, it's your buddy throwing out the first pitch for a special evening), but I really dig this one: the Iowa Cubs (the Triple A affiliate of the Chicago club) will change their name to the "Iowa Caucuses" on August 30, donning a full patriotically-themed pinstripe uniform and red white and blue cap.
Why the "Caucuses"? Well, if you're a political junkie like me, you know that the Iowa caucuses are the first-in-the-nation kick-off to the Presidential election, similar to primaries. Since those caucuses take place on February 3, 2020, the team can't really "celebrate" their occurrence next season; the Labor Day series is the Cubs' final series of their season, so this makes the most sense, timing-wise.
As you can see above, the team will wear a full 'Murica jersey, with a red, white and blue wordmark, and white stars on blue sleeves. The back of the jersey will feature red numbers outlined in blue and a special Iowa-shaped patch with the words "1st In The Nation." They will have a very cool cap too:
I love how the team has made the "state" into a head, with Uncle Sam pants, a giant foam finger, and an equally patriotic cap! Normally I hate flag desecration uniforms, but this one is pretty great.
According to the team,
This past spring, the "Iowa Caucuses" were in the news again on a regular basis as candidates declared and anticipation grew for the 2020 Presidential Election. Iowa's "first in the nation" voting status is nationally recognized as an integral part of the election process, and that is a great source of pride for many Iowans. The Iowa Cubs staff recognized a fun opportunity to blend our organization with one of the signature events of our state. Dan Simon of Studio Simon in Louisville, KY was hired to collaborate on the concept and the MiLB version of the "Iowa Caucuses" was born.

The Caucuses logo development was focused on being inclusive to all who are proud to participate in the process across the state. The team caps are red, white and blue and feature the Iowa Caucuses character logo, shaped like the state of Iowa with "Uncle Sam" pants and a patriotic cap. The character is holding a foam finger with "1st" imprinted on it, to tie in the sports theme with the Iowa's "First in the Nation" status in the election process. The uniforms retain the iconic Cubs pinstripes while incorporating stars and stripes as a tribute to our nation's flag. The uniforms will also feature a special "First in the Nation" alternate logo worn above the numbers on the back of the uniform.

In keeping with the theme of celebrating Iowa's important role in the election process, and encouraging participation from as many Iowans in the process as possible, the Iowa Cubs aim to offer voter registration opportunities at Principal Park, among other fun promotional activities, during the designated game on August 30. More details will be revealed leading up to that game date.
Pretty cool! And any time someone wants to make it easier to register to vote and participate in our electoral process, it has my backing 100%.
An alternate identity we can all get behind:

The @IowaCubs will become the Iowa Caucuses on August 30! 🇺🇸 pic.twitter.com/Z72Zyveffd

— Minor League Baseball (@MiLB) August 7, 2019
There were no actual images of the pants the team will wear, but judging from this graphic, they'll have matching pinstriped pants to go along with the jersey, so it won't be your "typical" MiLB promo where the team simply wears specialty caps and jerseys over their "regular" home pants. Well — I take that back — the Cubs regular home uniform already mimics their parent club, but still, it's nice to see a full uniform for a promo night.

Kreindler's Korner
I had the distinct pleasure of featuring the wonderful artwork of artist Graig Kriendler on two occasions over the summer and fall of 2017, and more recently, in August of 2018.
For those who don't wish to click the links, Graig paints baseball heroes (and regular guys) from the past, and is an immense talent.
Occasionally, I will be featuring his work on Uni Watch.
Here's today's offering (click to enlarge):
• • •
Title: "Bullet Rogan, 1924" (color study)
Subject: Bullet Rogan, 1924
Medium: Oil on linen mounted to board
Size: 5" x 7"

Wilbur "Bullet" Rogan is widely considered one if he greatest players to have ever donned a uniform. Though in his mid-20s when he came to the Kansas City Monarchs, it was there where he really made his name. He's credited with 119 wins as a pitcher, with a 3.68 ERA and 132 complete games. With a bat, there were few who were his equal – a .338 average with a .515 slugging percentage. All of that went with 45 home runs, 99 stolen bases and 251 RBI.

His Monarchs reaped the rewards, winning three consecutive pennants between 1923 and 1925, and taking the title during the Negro Leagues World Series in 1924 against Hilldale.

Rogan is pictured in the jersey he wore during those championship games against Hilldale in 1924. Considered one of his best years, he hit .395 and had an 18-6 record on the mound during the regular season. And in the postseason, he led Kansas City with 13 hits and won two games for the Monarchs.

This is one of 200+ paintings of mine that will be on display at the Negro Leagues Baseball

Museum in the spring of 2020.
• • •
Thanks, Graig! You can (and should!) follow Graig on Twitter.

The 5 & 1 position…
…is now filled
I'm pleased to announce that the Sunday Morning Uni Watch position for the "5 & 1" (five good looking matchups and one stinker) has now been filled.
Please welcome aboard Michael Malinowski, who is a long-time reader and posts on the boards as "Memal."
Michael jumped on the request early and submitted some excellent examples of how he'll handle the 5 & 1 duties for this coming season. I had a number of "applicants" and I wish to thank them all for their interest, but Michael's *resume* shone above all others.
Michael will be continuing the fine tradition started almost a decade ago and first occupied by Jimmer Vilk, who in turn was succeeded by Catherine Ryan, and who was then succeeded by Joe Ringham. Michael has some big shoes to fill, but I'm sure he'll do splendidly. Again, please join me in welcoming him to the SMUW team.
He'll join Terry Duroncelet, Rex Henry and Ethan Dimitroff, and hopefully I will also have Kyle Acker back, to round out the 5 & 1 squad going into 2019!
Griffins Jersey Design Contest Reminder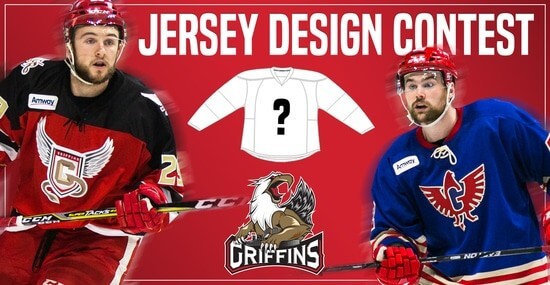 In case you missed it, Uni Watch is again partnering with the Grand Rapids Griffins to allow readers to design an alternate jersey to be worn this upcoming season.
As before, the winner will receive a personalized jersey, tickets to the game when the jerseys will be worn (February 22, 2020), and public recognition at the game.
The jersey is going to be worn on the Griffins' 90's Night (with either red or black pants and red gloves/helmets), so for this contest, the team is looking for a "90's inspired jersey."
The deadline for submissions for this contest is Friday, August 16th, 2019.
All the details are spelled out in detail here, so be sure to read that.
Good luck to all who submit!
The Ticker
By Alex Hider

Baseball News: The Astros will wear these '80s/'90s throwbacks on Friday against the Orioles (from Ignacio). … Cardinals P Jack Flaherty has been wearing Memphis Redbirds striped socks during his recent starts. Note the thinner stripes and lack of an STL logo (from Justin Striebel). … Keith Olbermann found a color shot of Braves P Andy Messersmith in his infamous "Channel 17" jersey. … The Single-A Rome Braves will wear these tomahawk jerseys on Aug. 10. … Homer Bailey chose the A's road gray jersey for the first time since joining Oakland and got rocked for 7 ER in 4.2 innings. Submitter Jakob Fox adds, "I would expect to see him back in green for his next start."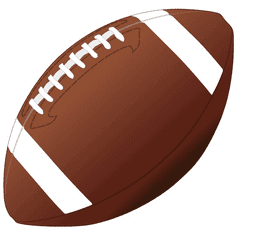 Football News: The Bears are building statues for George Halas and running back Walter Payton outside of Soldier Field (from Mike Chamernik and Nicklaus Wallmeyer). … Arch-rivals Toledo and Bowling Green both unveiled new uniforms recently (from Phil). … We have our first glimpse of the College Football 150 patch on BYU's jerseys (from @yze_guy). … It appears that Ohio's 2019 will lose the dreaded Adidas "tire tread" (from @OhioUniforms). … Looks like Colgate has switched to Under Armour uniforms (from @ColgateFootball). … Resident North Carolina guru James Gilbert has tracked all of the end zone designs at the Tar Heels' Kenan Memorial Stadium all the way back to 1927.

Hockey News: This blog calls for the return of the Rangers' "Lady Liberty" alternate jerseys (from Phil). … Rimouski Océanic of the Quebec Major Junior Hockey League has a new 25th-anniversary logo (from Wade Heidt). … The San Jose Barracuda of the AHL have unveiled their specialty jerseys for the upcoming season (from Benjamin Kassel).

Soccer News: Wayne Rooney, one of the greatest English soccer players of all time, is set to return to England and join Derby County as a player/coach in January. The team also sold a new jersey advertisement as part of the move with gambling firm 32Red — and Rooney will wear No. 32 with the club. What a coincidence (from Chris Cruz). … Evan Feick notes that in the World Soccer Shop 2019 catalog, a page labeled "USWNT 2019 home jersey" clearly shows a Jamaican jersey. … New uniforms for the University of Washington women (from Phil). … A few notable soccer items from Josh Hinton: New third jerseys for English club Crystal Palace, Italian club Juventus released a new blue third kit yesterday, Manchester City's new D Joao Cancelo will go FNOB, and a look at all the jerseys on which betting firm Paddy Power won't be advertising. … For the latest on many more kit unveilings, head to Josh's and Ed Zelaski's Twitter feeds.

Grab Bag: East Carolina University has a new basketball floor (from Brian Weingartz). …Pennsylvania Interscholastic Athletic Association, the governing body of high school sports in the state, is changing the design of its championship trophies and may change officials' attire in the near future (from Joe Werner). … Taubate, a Brazilian men's club volleyball team, has unveiled their 2019-2020 season jerseys (from Jeremy Brahm).