By Phil Hecken
Follow @PhilHecken

Last evening, the Pittsburgh Pirates — clad in their mono-black 1979 throwbacks — hosted the Philadelphia Phillies and celebrated their 1979 World Series winning team. The disco hit "We Are Family" by Sister Sledge was used as the team's theme song that season.
This is actually not the first time the Pirates have worn mono-black throwbacks (that happened on June 26, 2010, against the mono-gold clad A's in Oakland). You can see more photos of that game here. It was, however, at least in my limited research, the first time the Bucs have gone mono-black at home in a throwback game.
The reason I linked to the 2010 game is because of the contrast: granted, this was before makers marks appeared all over the unis and caps, but that 2010 game was completely makers-mark free, and both teams went high-cuffed, showing off gorgeous stirrups (also, the Pirates caps contained two "Stargell Stars"). Those weren't perfect throwbacks, but they sure beat what we saw last evening. I hate to critique throwback games, but they sure are more enjoyable when the little details are correct.
Onto last night's game. Here's a look at what the Pirates were sporting (the Phillies were also in period-appropriate throwbacks — powder blue roadies — but they've been wearing those as Thursday night throwbacks all season long).
Well. Not a stirrup in sight (ugh), as everyone pictured above went low-cuffed. And of course there were the makers marks. And obviously the Pirates never wore a sleeve patch in the year they won the World Series commemorating said event (which is fine, but not true to the original uni). And those pants stripes…unfortunately they were far too thin as compared to what the team wore during the bumblebee era (check out Bill Henderson's graphic below for comparison):
I didn't see this game on TV, but from the many photos I saw, I didn't see one stirrup-clad player, although at least one Pirate did go high cuffed…with interesting hosiery:
Disappointing to say the least, but I guess not entirely unexpected. With a gametime temperature hovering around 90 degrees and a heat index much higher, I'm actually surprised so few players didn't at least go high cuffed, as it would probably be cooler than going pajama-pantsed. Or maybe they were all wearing golf socks underneath and thought that was cooler still.
As for the Phillies, they wore their own throwbacks — which they have been wearing all season long — the powder blue beauties. Didn't see any high-cuffery there either. Well, except for Bryce Harper, who did sport some crisp rups.
As mentioned above, the franchise was celebrating the 40th Anniversary of their 1979 World Series winning team, and they did invite back surviving members and relatives from that squad. Remembrances of those who have passed were on the scoreboard.
Fam-a-lee reunion. #FamaleeForever | #LetsGoBucs pic.twitter.com/FFQj5bvaXI

— Pirates (@Pirates) July 21, 2019
Speaking of scoreboards, they went "retro" with those, using a dot-matrix imagery:
@PhilHecken @Pirates channeling Three Rivers Stadium scoreboard tonight to celebrate 1979 team. Complete with bulbs out…great production. pic.twitter.com/BQgo8NsaAP

— Jeff Silberblatt (@JeffSilberblatt) July 21, 2019
Nice touch. And I'm sure the ceremony honoring the '79 "We Are Fam-a-lee" World Champs was moving. I just wish the throwback matchup could have been a bit more visually appealing.
Here's a couple action shots:
Three in the third?
We love when a plan comes together.#FamaleeForever | #LetsGoBucs pic.twitter.com/clxdoVppRp

— Pirates (@Pirates) July 21, 2019
Captain Redbeard at it again!#FamaleeForever | #LetsGoBucs pic.twitter.com/RJi0qGJj0P

— Pirates (@Pirates) July 21, 2019
You can see more game photos here.
Aside from the Expos/Nationals throwback from a couple weeks ago, the next big throwback game — perhaps the most-awaited throwback of the season — comes next Saturday when the Phillies will don their mono-maroon "Saturday Night Special" uniforms, which were worn only one time in 1979. Lets hope they get those correct!
• • • • • • • • •
• • • • • • • • •
Lax ASG Goes Tie Dye!
The PLL (that's "Premier Lacrosse League") will play its All Star Game today, and both sides will be sporting tie dye jerseys, like the one shown above.
Here's how the press release tells it…
We're excited to introduce the 2019 Premier Lacrosse League (PLL) All-Star Game adidas uniforms. The Los Angeles-inspired designs will make their on-field debut on Sunday, July 21 at Banc of California Stadium in Los Angeles.

Celebrating the host city, the new uniforms pay homage to L.A. streetwear by bringing the latest trends in fashion to the field. Showcasing the fusion of sport and culture, the design mixes the speed and flow of the game with a retro look that is highlighted by eye-catching colorways in a tie-dye pattern.
Now, I'm a big, nay…HUGE…fan of tie dye (I may not be a sports jersey collector, but I do own my fair share of dyes), and I have been since high school. I'm also a big Deadhead — not that one necessarily has anything to do with the other, but fans of the band also seem to be fans of dyes. So, when I saw the "white" PLL jersey, I got a little bit excited, because it's a pretty nice pattern…
Looks like the shorts will be tie dyed as well:
Unfortunately, the "dark" jersey won't be nearly as colorful, with basically a black/gray tie dye pattern, with the logo taking on the "colorful" dye look:
I think the "white" unis, at least for a one-off game, look really sharp, and give me hope that one day a professional team will use a similar pattern/set of colors. See, as much as I like tie dye, I'm not really sure it will ever look good on a uni — which is why (many of you are saying "THANK GOD") its been so rarely used in sports.
The most famous example of tie dye is probably the 1992 Lithuanian Olympic basketball team, who wore this for their qualifying games (the uniforms were donated by the Grateful Dead):
In the year of the USA's "Dream Team," Lithuania actually won bronze medals! (Yes, they wore "normal" basketball unis on the Olympic Court.)
As cool as that was, I never really liked the dye pattern (or colors). You may recall another basketball team that wore tie dye:
I'd say these were tie dye in about the loosest of ways, but again, not a great look.
I can only think of a couple other teams — Minor League Baseball and Hockey — who have worn tie dye. Here's how the Eugene Emeralds and Asheville Tourists looked (I think there may have been others), and also the Kalamazoo Wings — but that was an actual tribute to the Dead. Unfortunately, none of these has really looked that good to me, and I love dyes.
Maybe it's best the tie dye phenomenon(?) never caught on for sports unis. But that's because there's never been a really good looking one (until now). I totally dig the white PLL ASG unis!
As an (almost non-sequitur) aside: I once proposed (or rather, inquired about) a Uni Watch t-shirt in tie dye (and of course, it would be in green and gold) and was informed by Paul that such an idea was basically DOA. Maybe I'd have been the only purchaser, but I'd still love to see one. Maybe I'll just DIY my own UW dye. It'll be the only way it sees the light of day.
Anyhoo — I'm just curious what you guys think of tie dye uniforms in general, and these in particular. If some team came up with a decent looking one…would you think it might some day become an actual alternate possibility?
• • • • • • • • •
• • • • • • • • •

Kreindler's Korner
I had the distinct pleasure of featuring the wonderful artwork of artist Graig Kriendler on two occasions over the summer and fall of 2017, and more recently, in August of 2018.
For those who don't wish to click the links, Graig paints baseball heroes (and regular guys) from the past, and is an immense talent.
Occasionally, I will be featuring his work on Uni Watch.
Here's today's offering (click to enlarge):
• • •
Title: "Goose Tatum, 1946" (color study)
Subject: Goose Tatum, 1946
Medium: Oil on linen mounted to board
Size: 5" x 7"

Reece "Goose" Tatum is probably best remembered for his 11-year run with the Harlem Globetrotters in the 1940s and '50s. Signed by Abe Saperstein in 1942, he was an unparalleled ambassador for basketball, performing for dignitaries around the world while blending his superb abilities as an athlete (he was a three-sport athlete in high school) with a showman's charisma.

Tatum also played in the Negro American League with the Memphis Red Sox and Birmingham Black Barons, before landing with the Indianapolis Clowns in 1943. Valued highly for both his comedic and baseball prowess, Clowns owner Syd Pollock marketed him heavily as the star of the club. In fact, it was thought that as a first baseman, Tatum was good enough to play in the white leagues, but had little interest. He was paid handsomely for his exploits on the diamond and the hardwood, and by the time he left the latter in the mid-1950s, he was making well over $50,000 annually.

Here he is pictured as a 25-year-old with the Clowns in 1946, lit stogie in his mouth and a mischievous look in his eyes.

This small portrait is one of 200+ such paintings of mine that will be on display at the Negro Leagues Baseball Museum in the spring of 2020.
• • •
Thanks, Graig! You can (and should!) follow Graig on Twitter.
• • • • • • • • •
• • • • • • • • •

Uni Concepts & Tweaks
After being dormant for a while, the Uni Tweaks/Concepts have returned!
I hope you guys like this feature and will want to continue to submit your concepts and tweaks to me. If you do, Shoot me an E-mail (Phil (dot) Hecken (at) gmail (dot) com).
• • •
Occasionally I'll have some concepts tweeted at me. This one comes from C. Todd Davis, who was a day late (and maybe a few pennies short) of Paul's recent Sports Illustrated Bengals redesign contest:
Missed out on the @uniwatch + @PhilHecken Bengals redesign deadline, but couldn't resist putting my spin on an update. Logo to come.

Humbly + to help me improve, would love any critique from @ToddRadom @conradburry @iambrianbegley whose work I admire.
• • •
Thanks. OK readers, tweeters (and concepters). If you have some tweaks or concepts, shoot 'em my way with a brief description of your creation and I'll run 'em here.
• • • • • • • • •
• • • • • • • • •

Li'l Help?
Hey guys…
As you're all (hopefully) aware, Paul is once again scheduled to take his monthlong sabbatical from Uni Watch during August. As always, I hope to fill each day with new and good uni-content, but sometimes there just isn't that much uni news. That's where you guys come in.
I'd love to feature some articles from you, the readers, as I have during past Augusts. So if there is a uni-related subject or topic you feel passionately about, and would like to share with your fellow obsessive students of the athletic aesthetic, give me a shout at Phil (dot) Hecken (at) gmail (dot) com and we can discuss the parameters. Many of you have submitted guest pieces in the past, and some of them have been really outstanding.
OK? OK! Gimme a shout — let's make August a uni-ficent month!
• • • • • • • • •
• • • • • • • • •
Guess The Game…
from the scoreboard
The game has returned! At least for a trial basis, but I got a lot of positive response to its return, so we'll see how long we keep this one going.
Today's scoreboard comes from reader "ojai67."
The premise of the game (GTGFTS) is simple: I'll post a scoreboard and you guys simply identify the game depicted. In the past, I don't know if I've ever completely stumped you (some are easier than others).
This one might be a tad tricker than most, but you should be easily able to narrow it down from the obvious location and teams playing. The rest is just detective work!
Here's the Scoreboard. In the comments below, try to identify the game (date & location, as well as final score). If anything noteworthy occurred during the game, please add that in (and if you were AT the game, well bonus points for you!):
If you guys like this, and want to continue this as a weekly feature, let me know in the comments below. You're welcome to send me any scoreboard photos (with answers please), and I'll keep running them.
• • • • • • • • •
• • • • • • • • •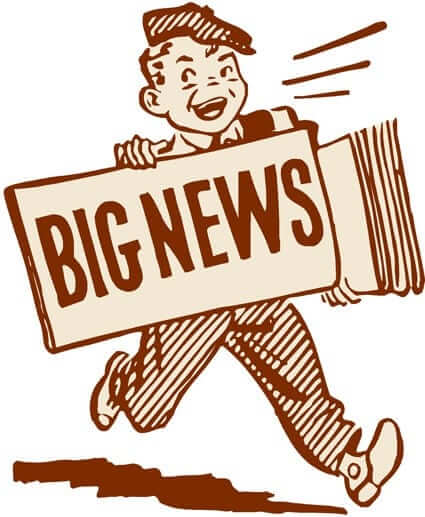 And now a few words from Paul
Hi there. In case you missed it on Friday, I had some big announcements:
• First, the results of our Bengals-redesign challenge are now available for your enjoyment.
• Second, we are taking pre-orders on a new uni-versary item — a Uni Watch 20th-anniversary commemorative dinner plate (because 20 years is traditionally the "China anniversary"). Full details here.
• And last but not least, my free agency will soon come to an end, because next month I'll be signing on as a staff writer for Sports Illustrated. Full details here.
Okay, handing the baton back to Phil now. Have a great weekend!
• • • • • • • • •
• • • • • • • • •
Uni Watch News Ticker
By Phil

Baseball News: "Check out this video from YouTube about the Braves 1982 season hosted by Red Barber," writes John Moore. "At around 25:20, highlights of the Braves' 9th game are shown. Behind the plate the umpire is wearing an Astros jacket and what appears to be Astros pants along with catchers leg guards. In the comment section there is discussion that the home plate umpire's luggage was lost before the game." … If you don't watch Mets games (and I'm quickly falling into that category), here's something you might now know: Dominic Smith often loses his helmet when running and it almost always happens during a home run trot (from James Beattie). Here's more on that (from Mike Chamernik). … Yesterday, the Astros had commemorative signs on bases in honor of the Apollo 11 50th anniversary (from Ignacio Salazar). … The Richmond Flying Squirrels were one of several teams who celebrated the moon landing with special unis (via Paul). Here's another look. … The FreshDougLife has performed excellent logo removal on this Montreal Expos cap. … Today the Reds will have another of their many throwback games, and they will be wearing these excellent caps (from Steve Hemsath). … Going to extremes? Toronto Blue Jays Danny Jansen performed an in-game mustache shave (from Adam Vitcavage). Apparently it worked! … Also from Adam, check out this sweet Scranton Miners uni found at an estate sale in…Scranton PA. … Oooohhh: Check out this classic 1950's era Rochester Red Wings jacket found in The Haight! (From Dennis Alpert). I'm actually checking out some of those tees behind it too. … Talk about awesome monochrome throwbacks: Next Saturday, the Phillies will wear these all-burgundy uniforms they wore for one night in 1979. Yes, they have zippers instead of buttons. Braves will also wear throwbacks (from The 4-for-4 show). … Check out Kolton Wong's shoes from last night (from Baseball Minutia). … Speaking of the Rochester Red Wings (from a couple ticker items up…): nice looking stirrups from Devin Smeltzer with the Rochester Red Wings (from Matthew Caldwell). … Last evening, the Akron RubberDucks sported "Shawshank Redemption" unis honoring the film's 25th anniversary! (via Paul)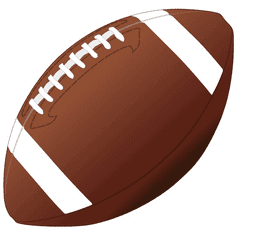 Football News: Notre Dame has announced a "Green Out" for their October game against the USC Trojans — whether or not the team will wear green jerseys remains to be seen. … Here's a look at Rutgers football jerseys with the 150 patch, but submitter broc asks "matte red helmets for Rutgers. This new?" … "Hate the Eagles, but love the saying on this hat. 'The Vet… Pride, Pretzels, Prison'," writes Frank McGuigan.

Hockey News: Montreal Canadiens hockey fan Mike Engle writes, "New signee Nick Cousins takes #21, last worm by his new teammate Nate Thompson, who is apparently moving to his more familiar #44. Why Nate didn't get #44 straight away, I don't know, as it looked available last year."

Basketball News: Here's a good read on a great designer: Ben Barnes is the Utah man behind some of sports' most recognizable logos and jerseys — including the Jazz's. … Hmmm. When the Chicago Bulls tweeted this photo showing "One of the freshest and cleanest alternate jersey designs in NBA history," that got Johnny Griswold to wonder if this might be a tease of an alternate to come. … This is cool: a timelapse of the Lakota Gym resurfacing (from Beau Parsons).

Soccer News: As always there has been extensive soccer coverage by Josh Hinton on the twitter. Be sure to check out all his tweets. And of course don't forget to check the feed of Ed Żelaski for even more soccer updates. … This article claims to contain very confirmed and leaked shirt for 2019/20 season revealed so far, including Liverpool's 'city-inspired' third kit.

Grab Bag: Currently signed with adidas, Greek tennis player Stefanos Tsitsipas hinted that he could enter into a sponsorship contract with clothing and equipment manufacturer New Balance (thanks, Brinke). … Also from Brinke, following up on yesterday's lede featuring the patches of the Apollo Program, the Brinke-man shared his own, personal collection. … The University of North Carolina have some new wrestling singlets (from James Gilbert).
• • • • • • • • •
• • • • • • • • •