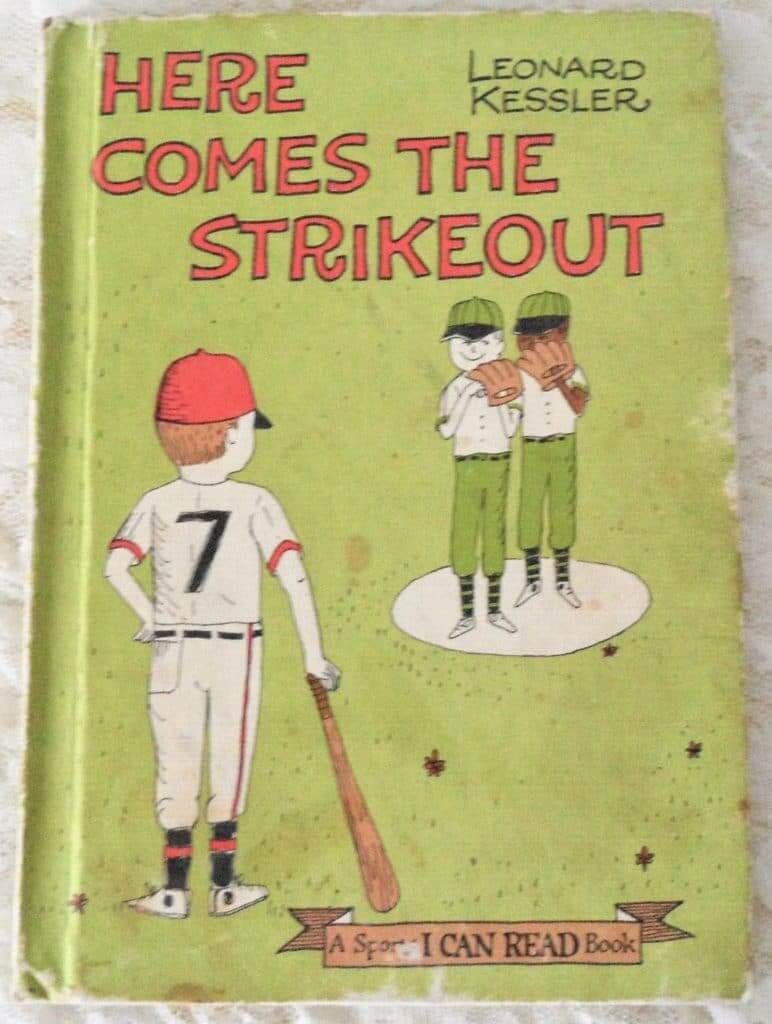 In the summer of 1978, when I was 14, I played outfield for my Babe Ruth League baseball team. But one day all our pitchers skipped out on practice, and we needed someone to throw BP. I had pitched a bit in Little League, so I volunteered. I didn't throw that hard, but I had decent control. My coach was intrigued, so he had me do a side session, where I showed him I had an okay curveball. I guess he liked what he saw, because he said, "How'd you like to start this Sunday?"
I think that was on a Tuesday. All week long, all I could think about was how I'd be the starting pitcher that Sunday. I felt special, like I had some newfound higher status (or to put it another way, I was totally full of myself). When I woke up on Sunday morning, I thought, "I'm the starting pitcher today." As my father drove me to the game a few hours later, I sat there in the passenger seat thinking, "I'm the starting pitcher today." When we stopped at the deli so my father could get coffee, I looked at the other customers and thought, "Do these people know I'm the starting pitcher today?" The realization that they probably didn't know was somehow troubling. Shouldn't they have known? Shouldn't everyone have known?
The game did not go well. I walked the first batter. Fortunately, I picked him off of first base (my move wasn't that good, but I'm pretty sure the kid had never seen a lefty's pick-off move before, so that was a big advantage). Then there was another walk and a ground ball that our third baseman booted, so there were runners on first and second. Then I balked — second and third. I managed to strike out the next guy on a full-count pitch that would have been ball four if he hadn't swung at it. Then another walk and my coach mercifully pulled me and put me back in the outfield, where I belonged. I never pitched again.
That was 41 years ago, but I remember all of it like it was yesterday (okay, maybe the day before yesterday). I also remember assorted Little League games and youth-league football and basketball games that I played in — some good, which still feel like moments of triumph, and some bad, which still feel like moments of shame.
It's a little embarrassing that these memories remain etched in my mind. It seems immature — why am I still mentally replaying these long-ago scenarios? Shouldn't I let go of all that and stop reliving my childhood?
I occasionally tell some of these stories to the Tugboat Captain. Her reaction is always the same: "How can you possibly remember all of that stuff?" She doesn't think it's necessarily embarrassing that I have these sports memories — she's just amazed that I remember anything from my childhood in such detail. (Oddly enough, I don't remember what our uniform looked like. Weird but true.)
I thought about all of this when I heard a recent segment on This American Life about a 58-year-old guy who still obsesses over his poor performance in a high school basketball playoff game. By coincidence, the game took place in 1978 — the same year as my ill-fated turn on the mound. He thinks that basketball game — and, more specifically, one particular play in that game — was the turning point that led him down the path of a difficult life. His daughter, certain that he's being too hard on himself and figuring he couldn't possibly have played as poorly as he insists he did, somehow manages to track down a video of the game and gets him to agree to watch it with her. The results are … interesting.
It's powerful stuff. And as I listened to it, I wondered how many other people are reliving dreams of glory and nightmares of disappointment from their childhood sports endeavors. Surely I'm not the only one, right? Do any of you still replay your childhood sports triumphs and traumas in your mind? If so, do you feel weird about doing that, like I do?
Feel free to post about this in today's comments. And I really, really recommend the This American Life segment — it'll take 20 minutes of your time, but it's totally worth it.
• • • • •
• • • • •
Click to enlarge
Roll your own: With basketball players at all levels increasingly prone to rolling down the waistbands on their shorts, a new company called dbl Athletic is offering hoops shorts whose waistbands are designed to be rolled. A spokesman says at least one AAU team is about to start wearing the company's gear this month.
• • • • •
• • • • •
Click to enlarge
Glove auction update: As you may recall, D&J Glove Repair recently auctioned off a complete baseball glove relacing and reconditioning, along with a wallet made from glove leather, with the proceeds going to Uni Watch. The winner, with a bid of $150, was Michael Gray.
As you can see above, D&J has now finished its work on Michael's old Johnny Bench catcher's mitt. Here's a look from the other side:
Nice work! My continued thanks to Jimmy Lonetti (the "J" in D&J Glove Repair) for generously donating his time and labor. If you'd like to contact him to get a quote for restoring your glove, you can contact him here.
• • • • •
• • • • •
Membership update: Membership card designer Scott M.X. Turner lives in New Orleans, so he had his hands full recently with hurricane/flood preparations and the like. Despite that, he's still turned out some great work on our latest batch of cards (and also for another project that I'll be sharing with you very soon) — check out the fantastic textured flannel pattern he created for Benjamin Blum's 1940s Red Sox-themed card, shown at right.
While we're at it: Scott also did a great job on Mike DiLorenzo's card, which is based on the old "Gate D" sign at Cleveland Stadium. An interesting design request on Mike's part, and great execution by Scott!
This is the part where I say ordering a membership card is a good way to support Uni Watch. And remember, a Uni Watch membership card entitles you to a 15% discount on any of the merchandise in our Teespring shop and our Naming Wrongs shop. (If you're an existing member and would like to have the discount code, email me and I'll hook you up.) As always, you can sign up for your own custom-designed card here, you can see all the cards we've designed so far here, and you can see how we produce the cards here.
• • • • •
• • • • •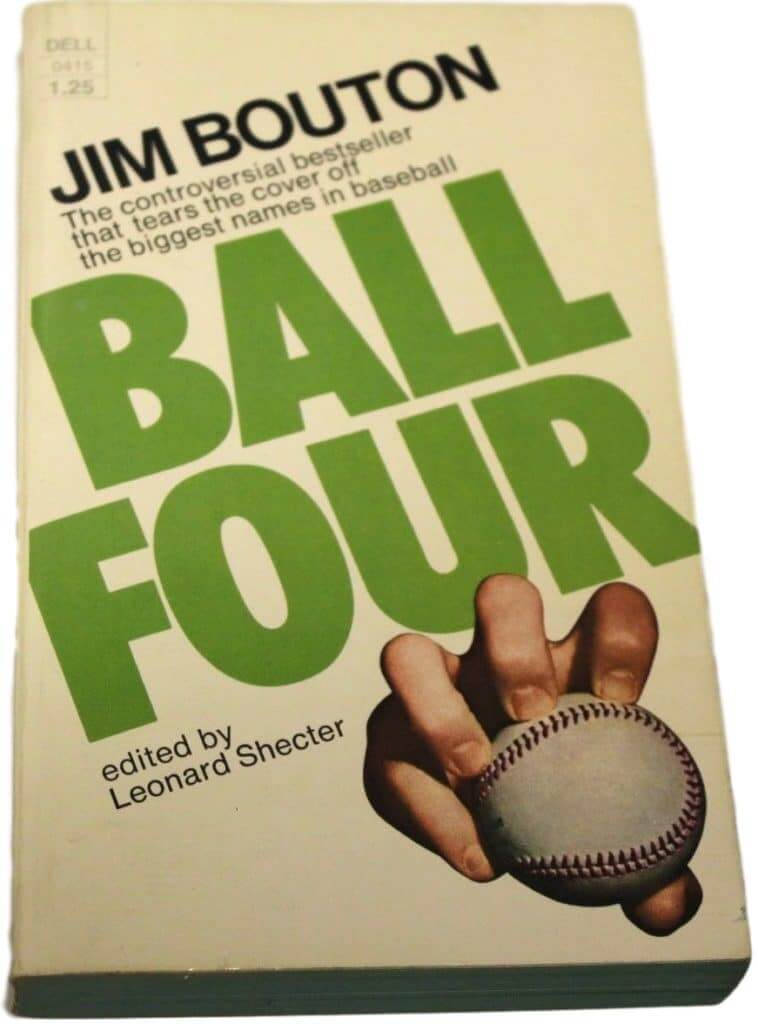 One last Bouton/Ball Four reminder: Tonight at 7:30pm I'll be participating in a tribute to Jim Bouton and his seminal 1970 book, Ball Four, at Le Poisson Rouge in Manhattan. Other participants will include the great Jay Jaffe of FanGraphs; Villanova professor and longtime baseball author Mitchell Nathanson; and Field of Schemes honcho Neil deMause.
We'll each be talking about what what made Bouton and Ball Four so special to us and reading a few of our favorite passages from the book. I'm particularly interested to hear Nathanson's spiel, because he's going to read the letter that Bouton received from World Publishing's legal department, basically telling him that half of the manuscript was libelous and the other half was slanderous. Fortunately, Bouton and his editor stood firm and the book was published almost exactly as submitted.
Doors open at 7pm. Admission is free. It would be great to see a bunch of Uni Watch readers there — please join us!
• • • • •
• • • • •
The Ticker
By Paul

Baseball News: The Lakewood Blue Claws will wear Bruce Springsteen-themed jerseys on July 27 (from John Cerone). … The Round Rock Express will wear tequila sunrise jerseys on Aug. 3 (from Ignacio Salazar). … Lots of good uni photos in this article about semipro and amateur baseball in Colorado (nice find from Kary Klismet). … The Durham Bulls will wear NHL Carolina Hurricanes-themed uniforms on Aug. 23 (from Taylor Hood). … A's OF Ramón Laureano wore teammate Matt Chapman's helmet yesterday (good spot by Acolv4). … A new Indians TV commercial includes footage from 2015, when the team still wore Wahoo and the Al Rosen memorial patch.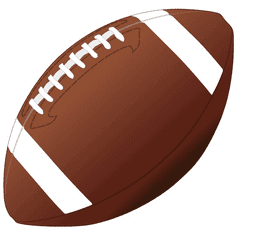 Football News: A Ravens fan site weighed in with some thoughts on the team's best uni combo (from Stephen Murphy). … Adidas seems to have a new, more structured collar for its college jerseys this year (from Ryan Cotter). … Iowa State players will apparently wear helmet decals showing their home state flags (from Sean Jankowski).

Hockey News: New acquired Rangers LW Artemi Panarin skated in his first practice with his new team while still wearing his old Blue Jackets helmet, gloves, and breezers (from Nicholas Walz). … Cross-listed from the baseball section: MiLB's Durham Bulls will wear Hurricanes-themed uniforms on Aug. 23 (from Taylor Hood).

Basketball News: Bit of confusion yesterday, as the Lakers tweeted a photo of newly acquired PF/C Anthony Davis wearing a jersey with retro-style block-shadowing on the chest number. But they also tweeted a video showing a new Davis jersey being sewn with the more modern number treatment. A source has confirmed to me that the jersey in the first tweet was a blooper and that no uni changes are in the works. … As usual, you can follow the latest NBA uni number developments by checking out Etienne Catalan's Twitter feed. … Speaking of numbers, here's newly acquired Celtics G Kemba Walker talking about why he's wearing No. 8 (from Joe Giza).
… New road uniforms for Montana (from @SodaPopinskiCU).

Soccer News: There was some question as to whether Huddersfield would actually wear their new kit with the truly massive shirt ad (even by soccer standards). But sure enough, they wore it for yesterday's friendly. Looks like it may now be banned (from many readers). … Juventus's official logo, name, and kits will appear only on PES2020. EASports FIFA will be forced to call the team Piemonte Calcio and use fake logos and jerseys (from John Flory). … Here's a breakdown of Italian Serie A teams by kit maker (from Josh Hinton). … Man City wore ad patches over their back numbers for the Asia Trophy tournament (from @deadendnights). … You can see lots of additional kit-reveal news for smaller clubs and leagues by checking out Josh Hinton's and Ed Zelaski's Twitter feeds. … FC Cincinnati has released the design for the team's new stadium. "The team also launched a new website to track progress on the stadium's construction, which includes lots of interesting design specifications," says Kary Klismet. … Here's a look at lots of "wacky" kits over the years (from Alex Evans). … New kits for Tottenham Hotspur's men's and women's teams (from our own Jamie Rathjen).

Grab Bag: Apple's old rainbow-patterned Mac logo may be making a comeback. … A U.S. Army soldier ripped off his uniform shirt during a violent dispute over a parking space in Georgia. … Here's a history of the Punisher logo being used by police, the military, and politicians. … Here's why pro golfer Rory McIlroy is wearing a washing machine logo on his shirt (from Willard Kovacs). … New Rugby World Cup kit for Argentina (from @ohhsourry).
• • • • •
Tomorrow: The results of the Bengals-redesign challenge, and a big Uni Watch announcement. See you back here then.