By Phil Hecken
Follow @PhilHecken

In case you missed it (and I don't blame you if you did, since it was only a very small ticker mention), last Wednesday, the University of Washington Huskies, along with their new uni supplier adidas, introduced new football uniforms. Since I'm (along with my SMUW crew, of course) the college football guy, I felt the unis, and particularly the "storytelling" surrounding their unveiling, warranted a lede.
Now, before we even get into the unis, I want to show the "hype" video; usually I save this till the end, but it sets the stage for the entire storytelling motif of the uni unveil. Oh, and you can basically skip the first minute if you want to actually see the new unis…
Got that?
Good, now before we get into the details, let's just take a look at the uniforms. Two were introduced: a home uniform, featuring a gold helmet with purple/white/purple stripes, a purple jersey, and gold pants; and, a road uniform, showing the same helmet, a white jersey and purple pants.
HOME
ROAD
Why the strange assortment of pics? Because (seriously), the official photos were extremely light on showing the entire uniform, but big on the closeups. However, from those photos we can see a few things.
They kept the classic gold helmet with purple/white/purple striping the same. On the side is block "W" the team has used for years.
The purple jersey is not solid purple, but features a sublimated purple/purple/purple striping pattern on the sleeve cap:
The numbers are white, outlined in gold, and while they are in the "block" family of fonts, there are some interesting angles (you saw that alluded to in the video).
So, what's the deal with the new font? From adidas:
The Huskies' new uniforms feature an "Angle of Pursuit" theme that is inspired by the angles of the university's iconic "W" logo. Built to work alongside UW's Husky Bold typeface and influenced by the classic jersey designs from the famed Coach Don James era, adidas designers created an all-new customized numbering system. The corners of each numeral now feature the angles and lines from the school's mark and represent the relentless pursuit towards greatness that all Husky athletes embrace.
Oh.
You may note that these look a bit more "throwback-ish" than new, in terms of the overall look. Well, indeed, that's the idea. They're supposed to be reminiscent of the 1991 unis, a year in which the Huskies won the Rose Bowl, going unbeaten, and were declared National Champs. But to hear adidas tell it,
Paying homage to Huskies' undefeated 1991 Rose Bowl season, the new uniforms bring back the classic purple and white colorways. Three purple stripes are positioned on both sleeve caps of the jersey and use an iridescent, dimensional film within the fabric to convey the look and feel of a king's velvet robe. The stripes on either side of the sleeve are left open, referencing the athlete's never-ending strive for greatness and room for growth, while a tonal rain pattern accents the twill numbers, giving a nod to the Pacific Northwest's infamous weather.
Wait, what? There are ceaseless tears of sorrow RAINDROPS in the numbers?
(I'm not even going to get into the "look and feel of a king's velvet robe.")
I guess if you squint really hard you can see them:
And the road? They have them as well, but those might be a tad easier to see:
As you probably noticed, the white jersey has the same "angle of pursuit" fonts, but they are not outlined — actually, they are outlined, but in white. This is "a nod to Don James" (former coach of the Huskies). Because the unis worn during the James era did not have any outline on the numbers of the white jersey, these are a tribute(?) to him. The sleeves do have stripes — the same as the stripes on the purple jersey — purple/purple/purple.
Both sets of pants are stripeless.
Both jerseys contain TV numbers on the tops of the shoulders (despite several photos showing the numbers not there, they are).
I'd love to show you the backs of the uniforms, but guess what…I've not seen a single promo photo showing the rear view of either jersey or pant, including from the Husky Twitter feed or the official adidas page. That's more than disappointing, that borders on malpractice. I'm actually surprised we even saw the pants, given the retail jerseys are what's important here.
I am happy with the new uniforms, and I hope they keep to wearing the standard home and road (something they've pretty much done the past couple seasons). If you recall, back in 2014 the team last introduced new unis, and I covered those then. There were a LOT of mix-and-match possibilities (and Nike storytelling) with those. But gradually they ditched the white pants and black alternates and stuck with gold/purple/gold at home, and gold/white/purple on the road. It looks like they'll stay with that at least for the time being.
I was going to include a look back at some of the old UW unis, including the 1991 set which "inspired" the new adidas uniforms, but the Seattle Times did a really excellent look back at former Huskies duds (scroll down a bit). Definitely worth a couple minutes of your time.
I was never a fan of the previous UW set, so this is an improvement (but certainly NOT from the "storytelling" department). And I really don't know what to say about the tears raindrops on the numbers, other than they'll be virtually impossible to see, so it's not worth bitching about. Seriously, you need to be about 2 feet away to see them, so it's almost like they're not there. Except, it will now be one of those Magic Eye can't unsee it types of things.
The team will break these out on August 31st against Eastern Washington — and I'm sure the SMUW crew will have more to say on those then.
OKC Tweaks Light Blue Unis
Via @OKCTracker, it appears next season's Thunder jerseys have leaked.
In addition to putting "Thunder" on the chest of the blue jerseys, the color scheme on the lettering has changed too.
It also appears that the side panel + shorts design will be changing slightly as well.
Can't tell the difference? Here's a nice side-by-side comparison of the tweaks:
Quick comparison of the old/new Thunder Icon uniforms showing the new chest wordmark, color scheme, and side panel design. pic.twitter.com/QJYzy8tHoN

— OKC ⚡️ Tracker (@OKCTracker) July 12, 2019
Hockey NBA/MLB Crossover Concepts
This is more than a tweak — but it's not quite lede-worthy, so I'm posting it as a sublede.
Got an e-mail from Justin Mercer who wanted to share his "Hockey NBA/MLB Crossover Concepts." The body read as follows:
Hello!

I've been following Uni-Watch for a long time and got really excited when I saw the "Concepts" feature come around. I'm a huge hockey guy and always catch myself wondering what other major sports teams would like in hockey uniforms. Luckily I'm a graphic designer so I didn't have to look too far. Here are some of my favorite hockey/NBA and hockey/MLB crossovers I've made. Hope you enjoy!

Justin Mercer
Justin created four MLB and four NBA to Hockey concepts. Check them out below:
• • •
ATLANTA BRAVES
• • •
ST. LOUIS CARDINALS
• • •
TORONTO BLUE JAYS
• • •
LOS ANGELES ANGELS
• • •
HOUSTON ROCKETS
• • •
ATLANTA HAWKS
• • •
DETROIT PISTONS
• • •
DENVER NUGGETS
• • •
Thanks, Justin — interesting crossover concepts! Readers? What say you?

Kreindler's Korner
I had the distinct pleasure of featuring the wonderful artwork of artist Graig Kriendler on two occasions over the summer and fall of 2017, and more recently, in August of 2018.
For those who don't wish to click the links, Graig paints baseball heroes (and regular guys) from the past, and is an immense talent.
Occasionally, I will be featuring his work on Uni Watch.
Here's today's offering (click to enlarge):
• • •
Title: "John Donaldson, 1917" (color study)
Subject: John Donaldson, 1917
Medium: Oil on linen mounted to board
Size: 5" x 7"

In 2019, the name 'John Donaldson' is not a familiar one with most casual baseball fans. Though one of the greatest pitchers in the Deadball Era – be it the black or white leagues – he has been somewhat lost in the shuffle of history. Yet, from 1908 until the early 1940s, he was a presence on whatever mound he stood. In his career, he played with a myriad of Pre-Negro League, Negro National League and semi-professional teams, many of which brought him across the country to face the talent across the United States.

Researchers claim that in the almost 700 games he pitched, he accumulated 400 wins and over 5,000 strikeouts. He's also been credited with 13 no-hitters (three of which supposedly were consecutively thrown in 1913) and two 30 strikeout games. Mastery on the mound not being enough, he also hit .334 in over 1,400 at-bats. In his later years, after the color barrier had been broken in the white leagues, he scouted for the Chicago White Sox, courting Willie Mays and Ernie Banks for the AL club, as well as signing first baseman Bob Boyd and catcher Sam Hairston.

Here he is pictured as a 26-year-old with Schmelzer's All Nations ballclub in 1917, a time when he was considered the best pitcher in baseball.

This small portrait is one of 200+ such paintings of mine that will be on display at the Negro Leagues Baseball Museum in the spring of 2020.
• • •
Thanks, Graig! You can (and should!) follow Graig on Twitter.
Breakfast At Wimbledon, Part I
This morning, Serena Williams (female GOAT) will take on Simona Halep in the Wimbledon Ladies Final — and tomorrow morning Roger Federer (male GOAT) will take on Novac Djokovic in the Gentleman's Final (more on that tomorrow). To give you a little uni-preview of today's match, here's my doubles partner Brinke Guthrie with the scoop:
• • •
Time for a double serving of Breakfast at Wimbledon. Today starting at 9am ET, Simona Halep will try and take her second Grand Slam title (after the 2018 French) while Serena Williams attempts to win her 24th Grand Slam overall, and 8th Wimbledon title. She dropped last year's final to Angelique Kerber.
Williams and Halep have identical equipment endorsements: Nike clothing/shoes and Wilson racquets. The Williams outfit has a bit of added sparkle; rather than a heat pressed Swoosh on the top, it's a sewn "Swoosh brooch" AKA "the Broosh" made of Swarovski crystals. It's made up of 34 crystals, the age at which Williams won her last Wimbledon in 2016.
Simona Halep will be wearing a conventional white Nike dress paired with matching visor and sneakers.
(Speaking of sneakers. Halep was given the nickname "Halapeño" by tennis commentator Brad Gilbert. So Nike went to work, and @Los_Halepenos posted this image back in January on Twitter:
Of course, with Wimbledon's rules, she couldn't come close to wearing those on the court. Not in this or any other lifetime. She'll wear the Nike Zoom Vapor X with little tennis balls on the heel.
Prediction: Halep in straights. Tomorrow: Federer/Djokovic.
• • •
Thanks, Brinke! We'll check back with you tomorrow for Breakfast At Wimbledon, Part II.
Guess The Game…
from the scoreboard
The game has returned! At least for a trial basis, but I got a lot of positive response to its return, so we'll see how long we keep this one going.
Today's scoreboard comes from reader "ojai67".
The premise of the game (GTGFTS) is simple: I'll post a scoreboard and you guys simply identify the game depicted. In the past, I don't know if I've ever completely stumped you (some are easier than others).
ojai67 didn't actually have the date/location or final score for this game, so I'm honestly not sure of the difficulty level — but I don't think anyone has ever been stumped by the GTGFTS so far, so I'd expect you guys to solve it. Since it's a completed game with all the out of town scores, I don't think it'll prove too difficult!
Here's the Scoreboard. In the comments below, try to identify the game (date & location, as well as final score). If anything noteworthy occurred during the game, please add that in (and if you were AT the game, well bonus points for you!):
If you guys like this, and want to continue this as a weekly feature, let me know in the comments below. You're welcome to send me any scoreboard photos (with answers please), and I'll keep running them.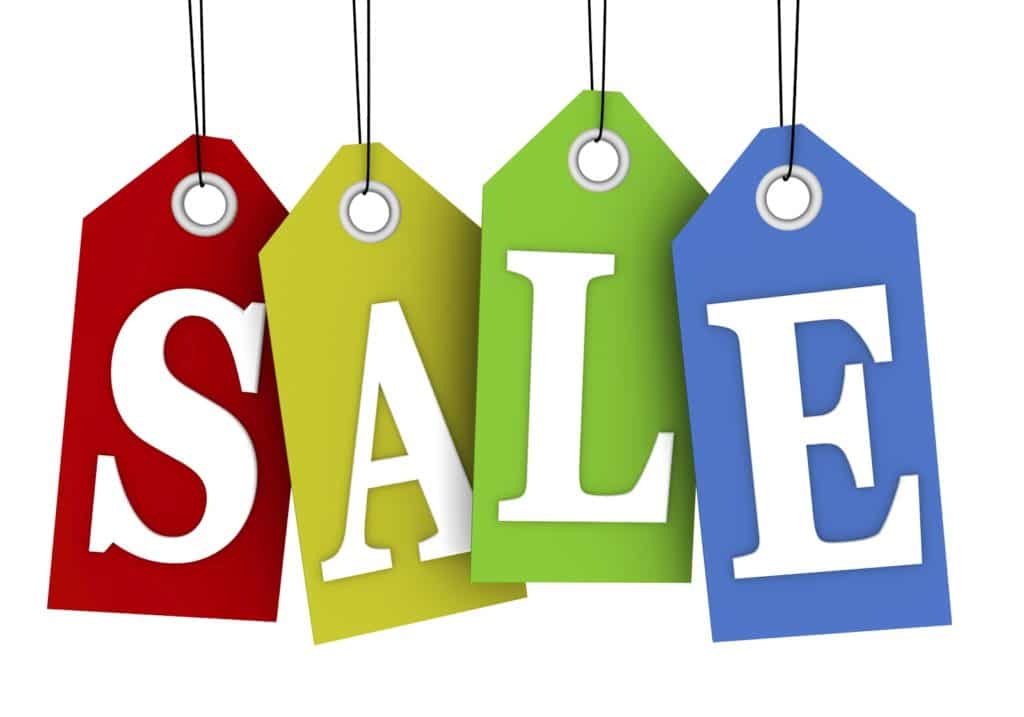 ITEM! Teespring Sale
Paul here. Teespring is running a site-wide sale this weekend. All day on Saturday and Sunday, you can get 10% off by using the checkout code SUMMER.
So if you've been thinking of getting something from the Uni Watch shop or the Naming Wrongs shop, this is a good time to do it!
For those of you who have the code for the 15% Uni Watch membership discount, I think you can combine both discounts this weekend, although I'm not 100% sure of that. Give it a shot!
Okay, end of pitch. Handing the baton back to Phil now!
The Ticker
By Anthony Emerson

Baseball News: Last night, all Angels players wore No. 45 in honor of Tyler Skaggs (from many readers). … Zach Johnston was watching old All-Star Game videos on YouTube, and noticed some quirks between teammates from the 1997 All-Star Game — Tony Gwynn was wearing the regular Padres away uni, while Ken Caminiti was wearing the alternate. And Mariners' SS Alex Rodriguez was wearing the primary home uni, while Ken Griffey Jr. was wearing the sleeveless alternate. … It was a Gray day in Denver, as the Reds' Sonny Gray faced off against the Rockies' Jon Gray (from Mike Chamernik). … The Cubs are launching their own network, called Marquee Sports Network, and the logo was revealed yesterday (from Griffin T. Smith). … Speaking of the Cubs, it appears those who are invited to Wrigley to sing Take Me Out To The Ballgame are given a special cap. … A week from today, the Triple-A Norfolk Tides are becoming the Norfolk Coffee (from many readers). … The Atlantic League's Sugar Land Skeeters wore these, ahem, unique unis for their Christmas in July promotion last night (from @astrosfan56). … The Thunder Bay Border Cats of the Northwoods League were the Whiskey Jacks on Thursday night (from Will Scheibler).

College/High School Football News: Texas has revealed its Sugar Bowl rings (from Kary Klismet). … Baylor is getting a new turf (from Steve Zalman). … South Carolina's CFB150 patch is in place for the fall (from @Richard_803). … New logo for the Mobile Alabama Bowl (né Dollar General Bowl), pending a new advertiser (from FBS Schedules).

NBA News: The latest uni number movements in the NBA can be seen by checking out Etienne Catalan's Twitter feed. … Dwyane Wade's jersey-swap collection is almost entirely out of date due to player movement (from Mike Chamernik).

Soccer News: Here's a great piece on the Calcio England blog about then-fourth tier Italian side AS Longiardi's decision in 1982 to adopt the England national team's entire kit. … Kappa's logo is pasted all over Aston Villa's new kits (from Arthur Ryel-Lindsay). … Lots of Scotland updates from our own Jamie Rathjen today: Hamilton Academic's home kit has been revealed, as have Dumbarton's home and away and Livingston's home and away. … New home kit and away kit for League One side Doncaster Rovers (from Ed Żelaski). … Also from Ed: new away kits for Dynamo Dresden. … New kits for Portuguese side Académica (from @mikeDfromCT). … You can catch Josh Hinton's daily download from his Twitter account, including official launches of German giants Borussia Dortmund's new away kits and Manchester United's long-rumored pink away kits, while Paris Saint-Germain's Jordan away kits have been leaked. … Forest Green Rovers of League Two, who previously billed themselves as the world's first vegan football club, have made their new kits from sustainably-sourced bamboo (from Kary Klismet).

Grab Bag: What leaked two days ago became official yesterday: Ireland's Rugby World Cup kits have been formally unveiled (from Charlie Kranz). … New visual identity for the University of Wisconsin-Oshkosh (from Brian Kerhin). … The Opera browser has the absolute WORST color for their Uni Watch quick link (from Mike Dean). … New locker room for UNC's lacrosse and soccer teams (from James Gilbert).