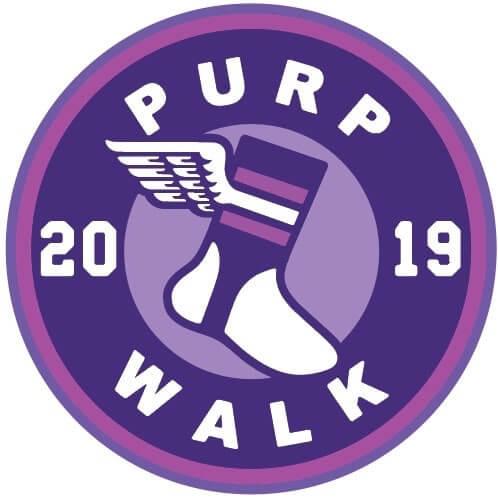 Hello there! Welcome to the 2019 edition of Uni Watch's Purple Amnesty Day — or as I now like to call it, the Purp Walk. Today is the 13th anniversary of the first entry ever posted on this website, which by longstanding tradition is the one day of the year when I grudgingly acknowledge the world's most accursed color.
People sometimes say I have "purplephobia." But as I always explain, that's not accurate, because "phobia" means fear. I don't fear purple; I loathe purple. If anything, purple should fear me.
What makes me hate purple so much? Short answer: a near-bottomless reservoir of good taste. Longer answer: I actually think purple in nature is quite nice — violets, plums, eggplants. But purple as a human-imposed design element has always struck me as tasteless and tacky (well, almost always). It's the diva of colors, the Celine Dion of colors — loud, grandiose, never content to do just enough when it can do way too much.
But do I think teams like the Vikings, Rockies, LSU, and other purple-clad teams should stop wearing purple? Honestly, no. They chose their colors and now they're stuck with them that's part of who they are. Today — and only today — I salute those teams and their fans.
As usual, Purple Amnesty Day has three components:
1. Obviously, the site looks a bit different today, and so does my Twitter page and the Uni Watch Facebook page. I find all of this more than a little distressing (imagine your eyeballs being gouged with rusty barbed wire), but I'm trying to tell myself that it's therapeutic or something. Assuming I don't slit my wrists in desperation at some point today, everything will revert back to normal at midnight. And not a moment too soon.
2. As always, this is the one day of the year when I'll accept Uni Watch membership card orders with purple-inclusive designs. So if you've been waiting for the opportunity to order a card with a Ravens, Northwestern, or Lakers motif, now's your chance. At midnight Eastern tonight, the window will slam shut and you'll have to wait until next year's Purp Walk (although I may extend the midnight deadline by a few hours for people on the west coast).
3. For the fifth consecutive year, we have a special piece of purple merchandise (here's what we offered in 2015, 2016, 2017, and 2018). This year it's this stupendously hideous shirt (click to enlarge):

.
Disgusting, right? I even took the purple plunge and tried one on myself (click to enlarge):
Naturally, I underwent a full decontamination procedure after that photo shoot, but the taint still lingers.
The shirt is available here until midnight Pacific time tonight. The sizing on these tends to run a bit roomy, so be sure to check the sizing chart before ordering.
But wait! If your name is Greg Lamm, then you won yesterday's raffle and will be getting your shirt for free (courtesy of reader Rod Richards, who sponsored that raffle). If that's not your name, go ahead and order the shirt.
Finally, amidst all the purple silliness, it's worth remembering that Purple Amnesty Day is the site's anniversary, and that anniversary belongs to all of us. Thirteen years of daily posts — amazing! Thanks to all of you for building the community that has made all of it possible.
(Big ups to Bryan Molloy for the shirt design, to Teespring's Jimmy Nutini for his help with the shirt, to membership card designer Scott M.X. Turner for coming up with the term "Purp Walk" back in 2015 [and for all of the purple cards he'll soon be designing], and to reader Tim Cox for coming up with the whole idea of Purple Amnesty Day back in 2010. You all rock!)
• • • • •
• • • • •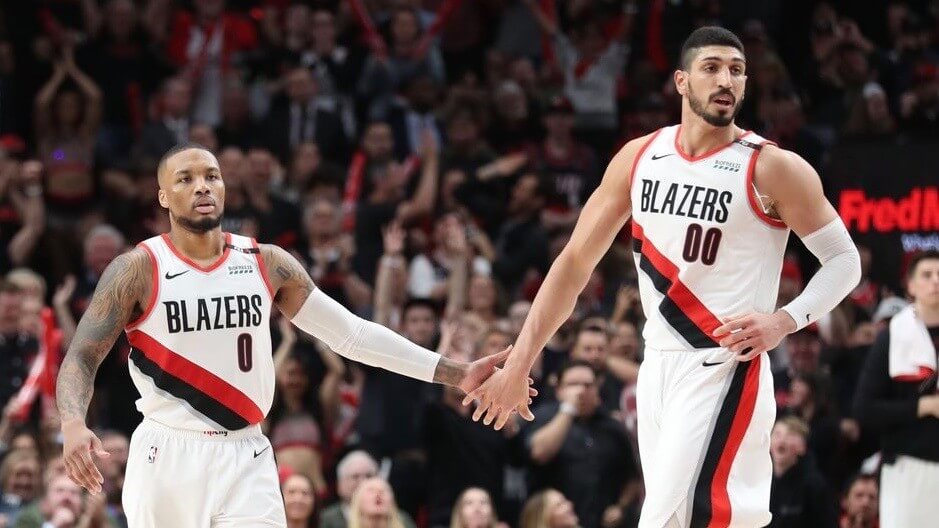 Zero/double-zero update: Earlier this week I wrote about NBA teams that had a No. 0 and a No. 00 on the roster during the same season. But as I explained in that entry, a team having a 0/00 pairing in the same season is not the same as having those two players on the team's active roster at the same time.
Thanks to several hard-researching readers, most notably longtime contributor Jerry Wolper (who, unbeknownst to most of you, proofreads the site most weekday mornings and finds an embarrassing number of typos and other glitches that I quietly fix), we've weeded out the non-overlapping players now have an updated list that shows the true 0/00 roster pairings. All of these 0/00 pairs were on their respective team's roster at the same time: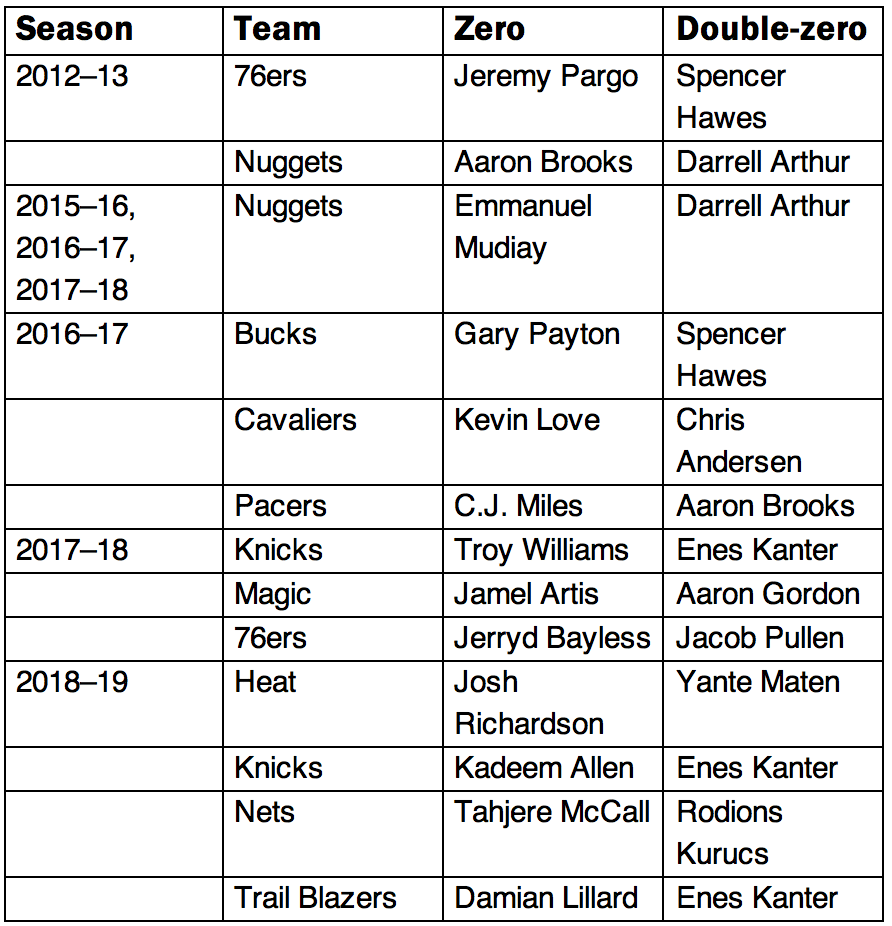 Jerry, incidentally, has dubbed 0 and 00 the "green roulette numbers," for obvious reasons. I like that.
• • • • •
• • • • •
Click to enlarge
MLB G.I. Joke starts today: Tomorrow, May 18, is Armed Forces Day, a minor holiday that many Americans are not even aware of. But in the latest example of MLB's holiday creep, teams will be wearing brutal-looking camouflage caps (along with stars/stripes jersey patches) today, tomorrow, and Sunday.
As you can see above, New Era is promoting these caps with the phrase "We reign as one." What does that even mean, from a military perspective? It also marks the second consecutive year that New Era has used monarchical language to promote camouflage caps. Last year they ran this ad campaign for Memorial Day: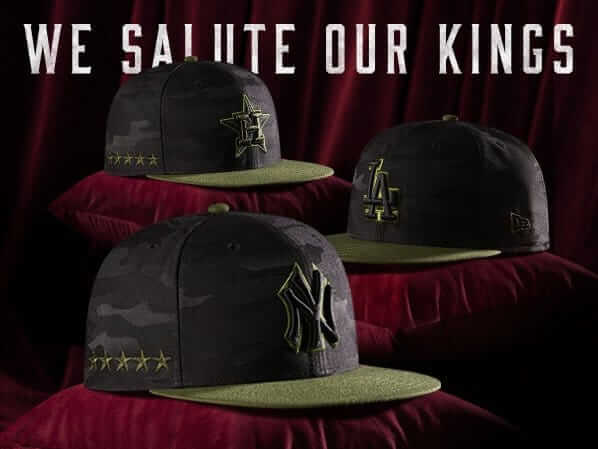 Memo to New Era: Perhaps you haven't heard, but America actually came into existence by fighting a revolution to reject a monarchical society. Seems pretty weird, if not outright repellent, for you to repeatedly use that type of language when referencing our military.
Update: Reader Noah Kastroll reports that New Era is currently running an ad featuring Phillies first baseman Rhys Hoskins wearing the G.I. Joke cap — but instead of wearing the Armed Forces Day patch on his jersey, he has the Independence Day patch (click first photo to enlarge):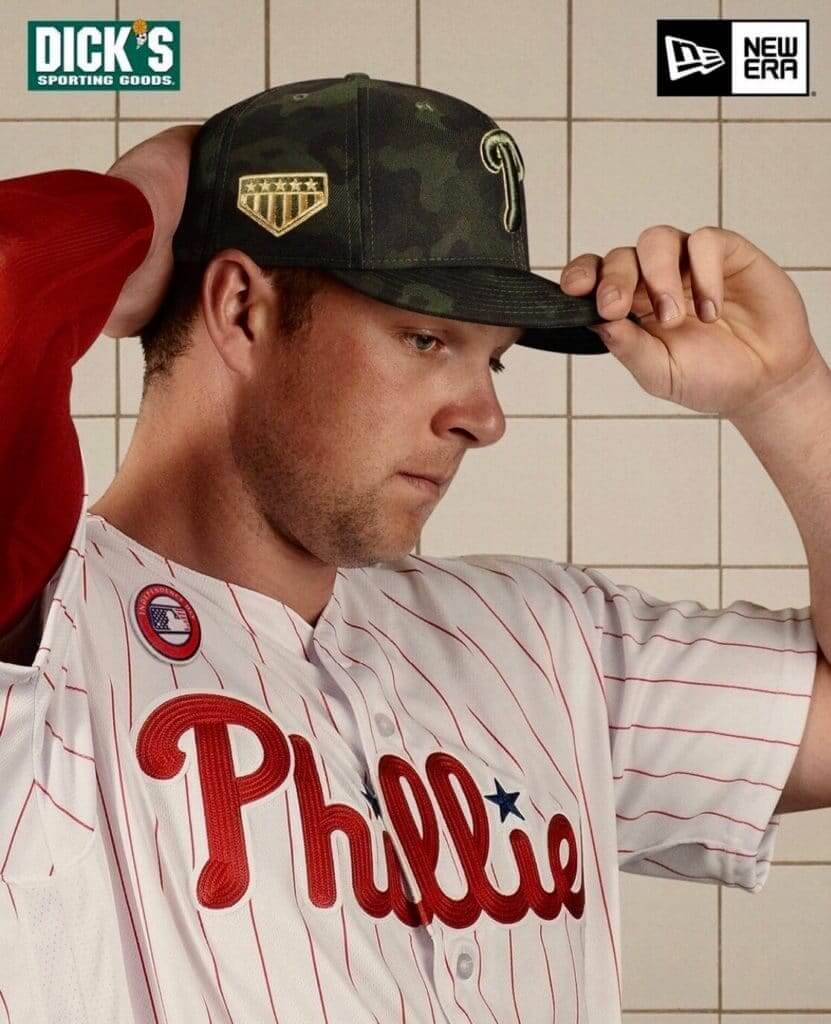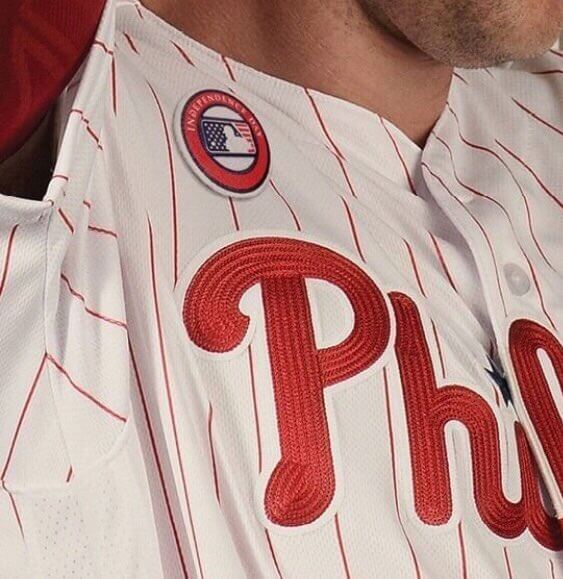 Of course, players won't be wearing the pandering G.I. Joke caps for Independence Day; they'll be wearing pandering flag-desecration caps instead. But hey, Armed Forces Day, Independence Day, camouflage, stars/stripes — it's all the same at the cash register, right?
• • • • •
• • • • •
Membership update: As you may recall, Uni Watch cap-wearing and capers-serving A's vendor extraordinaire Hal the Hot Dog Guy (whose recent Uni Watch interview is one of the greatest entries in this site's history) works in a custom-made striped vest. Hal totally Gets It™ in every conceivable sense of the term, so we made him a membership card based on his vest.
We normally base the card designs on the back of the uniform, not the front, but Hal's nameplate is on the front of his vest, so that seemed like the way to go. We also included a few mustard stains, just like on the real thing.
Although this is Purple Amnesty Day, I'm also accepting orders today for non-purple cards (which would actually provide some welcome relief from the purple onslaught). Ordering a membership card, of any color, is a good way to support Uni Watch (which, quite frankly, could use your support these days). And remember, a Uni Watch membership card entitles you to a 15% discount on any of the merchandise in our Teespring shop and our Naming Wrongs shop. (If you're an existing member and would like to have the discount code, email me.) As always, you can sign up for your own custom-designed card here, you can see all the cards we've designed so far here, and you can see how we produce the cards here.
• • • • •
• • • • •
The Ticker
By Anthony Matthew Emerson

Baseball News: Yankees P Domingo Germán still has No. 65 on his glove. He switched to No. 55 this season (from our own John Ekdahl). … Oh my god, check out pro golfer John Daly's Astros pants! (from Jeff Cook). … MLBshop.com's jerseys for Cubs SS Javy Báez include the accent mark on his NOB on men's replica jersey, but not on women's. Odd (from Ryan Ziolkowski). … Great image of AL umpires who had lost their luggage and dressed in A's gear for a 1977 game at the Coliseum against the Yankees. You gotta love Billy Martin's bemused look (from Arthur Kinney). … Also posted in the soccer section: AutoZone Park in Memphis had to go from a baseball diamond to a soccer pitch in 29 hours, and the ballpark's Twitter account posted this fun time-lapse video of the conversion (from Don Gale). … The Reading Phillies have added a memorial patch for Dave Montgomery (from @HOF_for_Charlie). … The Worcester Bravehearts probably need to reconsider their catch phrase (from James Gilbert). … The CanAm league has launched its 15th-anniversary logo (from John Cerone).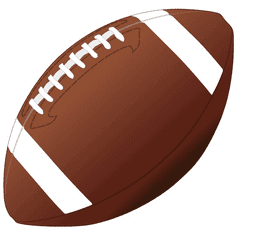 Football News: The Steelers will wear their throwback and Color Rash unis in 2019 (thanks, Phil). … Browns blog Dawg Pound Daily wants the team's helmets to stay the same following the team's forthcoming redesign (thanks again, Phil). …Derek Linn found a parking lot by Lawrence North High in Indianapolis painted like the Colts' field! Note the blue facemask and neck bumper. … The city of Dayton, Ohio, and the NFL have mutually agreed to not install a new field at Triangle Park after maps and surveys indicated the park may be a Native American burial site (from Patrick O'Neill). … The BBC Archive Twitter account posted a 1968 video of children's television presenter John Noakes in an American football uni (from Kevin Grimstad).

Hockey News: Blood sweater for Canada F Kyle Turris at the IIHF World Championships (from Steven Schapansky). … The Halifax Mooseheads gave us a sneak peek at what their commemorative uni will be for their Memorial Cup opening game. Says Wade Heidt: "Each year, the [Memorial Cup] host team wears a special commemorative jersey for the opening game.  Only worn that one game and is to commemorate the military. … We have not seen the uniforms yet this year but we have seen something unusual in their practice. The Mooseheads are red with forest green trim. They have been practicing in royal blue helmets, pants and gloves."

Hoops News: The Timberwolves have won the Silver CLIO Award for their Prince-inspired City Edition unis (thanks, Phil). … The Athletic writer Tim Cato is polling people on the Mavericks' logo and unis (from Sam McKinley). … Approximately one million people sent us screenshots of ESPN using the Rockets logo during pregame coverage of Warriors/Blazers last night (from the aforementioned approximately one million people). … Southern Illinois University's basketball arena has a new corporate name, with a very odd logo placement on the floor (from David Tolcou).

Soccer News: The Adidas maker's mark on George Honeyman's Sunderland kit is so misplaced it actually makes me angry (from @DDberry24). … Yesterday we linked to Manchester United's new home kits. Now they've released their new keeper kit, and the club's press release incorrectly said it was purple to evoke the famous 1998-99 keeper kit worn by Peter Schmeichel. Of course, Peter Schmeichel actually wore a green kit that season (thanks, Jamie). … German side Mainz 05 have launched their new home kit. They'll debut them on-field in their final match of the season on Saturday (from Gregory Phillips). … Cross-posted from the baseball section: Memphis's AutoZone Park had to go from a baseball diamond to a soccer pitch in 29 hours, and the ballpark's Twitter account posted this fun time-lapse video of the conversion (from Don Gale). … Indy Eleven have released their "Racing Indy" kit and it's a beaut (from Mike Miller, John Flory, Josh Hinton and Paul). … New kits for FC Monmouth of the NPSL (from Ed Żelaski). … The following are all from Josh Hinton: new away kits for Flamengo. … Hertha Berlin's new kits have been released (also from Ed Żelaski). … Panama's Gold Cup kits have been released.

Grab Bag: We've found it: Paul's own personal hell (from Elan Tavor). … LIU finally has a new nickname: The Sharks (from John, who declined to give his last name). … Jordan Spieth looked a lot like fellow pro golfer Rickie Fowler by wearing a bright orange shirt — Fowler's signature look as an Oklahoma State alum — during the first round at Bethpage Black (from Gabe Cornwall).