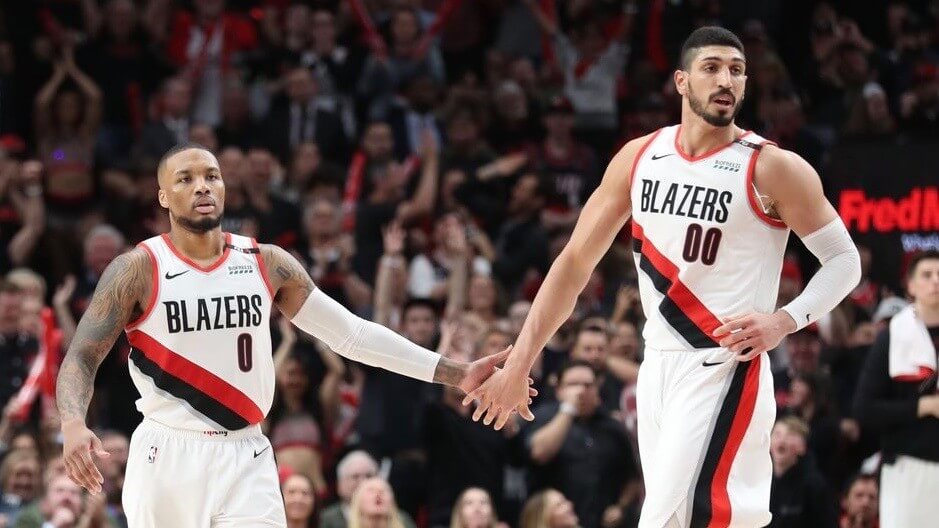 With the Trail Blazers doing well in this season's NBA playoffs (they open the Western Conference Finals against Golden State tonight), many fans are noticing, apparently for the first time, that Portland's roster includes both a No. 0 (point guard Damian Lillard) and a No. 00 (center Enes Kanter). So I've been getting a lot of emails and tweets from people asking, "Is that allowed? Has it ever happened before?"
Yes, it is allowed in the NBA (although not in college or high school hoops). And yes, it has happened before in the NBA — lots of times, in fact.
That's the answer I always give — it's happened lots of times. But how many times? According to Basketball-Reference.com, 95 players in NBA history have worn No. 0 (often doing so for many different teams) and 36 have worn No. 00 (ditto). The site doesn't offer any obvious way to cross-reference those two lists, at least that I'm aware of, so I spent yesterday morning going through all the rosters of the teams that the 36 double-zero players played on, to see how many of those teams also had a single-zero player.
I came up with 18 separate instances of teams that had a zero and a double-zero on the roster during the same season. Now, this does not necessarily mean that the two players in question were on the active roster at the same time during that season, nor does it necessarily mean that the two players were ever on the court at the same time. It would take a lot of additional research to determine either of those factors. But for now, this chart I've assembled is a starting point (click to enlarge):
If anyone knows for sure that any of these 0/00 pairings were not on the active roster simultaneously, feel free to let me know.
There's also one example from MLB: The 1985 Blue Jays had Al Oliver (0) and Cliff Johnson (00) on the roster at the same time. To my knowledge, that is the only other 0/00 pairing from any of the Big Four pro leagues other than the NBA. No idea about soccer or college sports other than basketball. Anyone..?
I've heard some people say that zero and double-zero shouldn't be allowed to co-exist on the same team because they both have the same numerical value. "After all," they say, "you wouldn't have 09 and 9 on the same team, right?" I understand that point, and I agree that I wouldn't want a 9/09 pairing. But there's something enjoyably eccentric about 0 and 00, and having them on the same team just doubles the enjoyment, at least for me. I'm all for it!
• • • • •
• • • • •
Click to enlarge
Great Raiders FNOB find: We've known for quite a while now that the entire Raiders team went FNOB for most of 1960 and all of '61. Photos of this phenomenon are rare, however, and I'm not sure I've ever seen a color photo of it until now. That's Raiders quarterback and future coach Tom Flores (obviously) during a preseason game on Sept. 4, 1961. And look at that coach's cap!
That photo comes our way from longtime reader Jerry Kulig, who reports that there's a Raiders history exhibit currently on display at the the Las Vegas Town Square. In addition to the Flores photo, they have an original sideline cape from the team's gold/black days:
I've never seen that script before. Very nice! Big thanks to Jerry for sharing these pics with us.
• • • • •
• • • • •
Click to enlarge
Collector's Corner
By Brinke Guthrie
This is positively amazing. It literally took my breath away when I came across this early-1970s heavy-duty cardboard chest with NFL graphics. I had this one! Got it for Christmas 1971, along with my Tudor Electric Football game, Colts vs. Cowboys. Now, I don't recall a helmet being on the top for a specific team (if mine had one on there, it would've been Dallas). But look at the killer artwork! Definitely Dandy Don on the lid (you can even make out the small Dymo label on back of the helmet) and on the front panel, from left to right, that's Cards kicker Jim Bakken, Cowboys wideout Bob Hayes, a quarterback whose identity I'm unsure of, and Browns running back Leroy Kelly. A real beauty!
Now for the rest of this week's picks:
• Take a look at the "NY" on the side of this 1960s kids' MacGregor helmet. Just a little bit off.
• We all know the Bengals have had just two helmet designs in their history. This eBay seller created a custom-made Bengals helmet buggy with a white helmet, black and orange stripes down the middle, and their first-ever team logo, the leaping tiger. Not a bad look, I suppose. The seller also has 10 other custom looks available for the Oilers, Cowboys, Dolphins and others.
• These Green Bay Packers slipper socks would be comfy around a Wisconsin fireplace this fall and winter.
• I remember these too! This 1970s Johnny Bench plate says, "Kenro Melamine" in the description. With a little quick Googling, we learn that Kenro was the company name and Melamine is "the generic term for molded plastic tableware" of the 1970s. So now you know.
• Here's a set of four 1960s Detroit Red Wings thermal cups with artwork from one of the Masters, Nick Volpe.
• Always liked the New York Islanders logo as depicted on this 1970s jersey, which looks more like a long-sleeve T to me.
• Here's another 1970s NHL jersey, this time for the Buffalo Sabres. The seller says it's made by "Sandow Sporting Knit" in Canada.
• Paul's an active cyclist, so perhaps this 1970s Mets bicycle tag would fit on the seat. The seller has other teams and sports as well.
• This is a 1970s Boston Bruins "Federal Milk Mug." Any idea what Federal stands for?
• Now check out the look of Atlanta Flames goalie Dan Bouchard on this photo. Yes, kids, that's what goalies masks looked like back then.
Seen an item on eBay that would be good for Collector's Corner? Send any submissions here.
• • • • •
• • • • •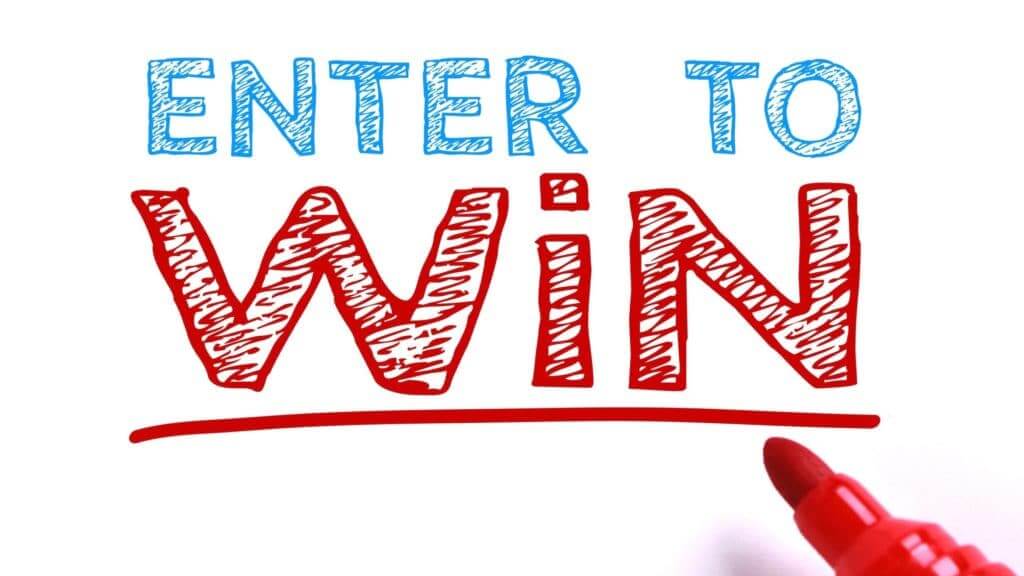 Design contest reminder: In case you missed it on Friday, we're currently running a design contest to create a set of three uniforms for the girls' basketball team at Leigh High School in California.
The winning designer will get a cash prize of $375, so this is a good chance to help out a school and make yourself some coin. Full details here.
• • • • •
• • • • •
Photo taken Monday evening; click to enlarge
ITEM! Mascot update: I can't adequately express my thanks to the many, many readers who've inquired about the health of Uni Watch girl mascot Caitlin. As I mentioned last week, she was limping and generally feeling poorly, and the vet thought it might be something chronic, like arthritis. Things were pretty sad here at Uni Watch HQ (especially when the Tugboat Captain and I tried to give Caitlin some medicine, an experience that all three of us hated).
But by last weekend she was doing much better, and now she's fully back to her usual frisky self. So it was probably just a sprain or a bruise or something like that (she often climbs up where she doesn't belong and then jumps down, so maybe she landed poorly), and now it's healed and I have my little monkey back. We're all very relieved.
Caitlin just turned 14, and I realize her battery is bound to run down eventually. But I'm glad it isn't happening yet!
• • • • •
• • • • •
The Ticker
By Alex Hider

Baseball News: The Phillies will wear a memorial patch for team president David Montgomery for the rest of the season. The team also flew a flag in center field in his honor and added his signature on the field. He died last week (thanks to all who shared). … Speaking of the Phils, OF Andrew McCutchen was wearing a grey — turtleneck? Scarf? Neck warmer? — during last night's game. … And still more Phils news: We've covered the tweaks they made this year to their chest script, but they've also adjusted the piping on their pants and jersey sleeves. … A new ballpark for the A's is a step closer to reality (from Brinke). … West Virginia and Pitt are playing a game at PNC Park in Pittsburgh on Thursday and are giving away a shirt with both Pirates and West Virginia logos (from Evan Snyder). … The Astros are giving away camo caps on Memorial Day, and the Blue Jays are giving a camo cap away on May 24 (from Ignacio Salazar and @omicbumz). … In this photo taken the year before the Giants moved to San Francisco, Willie Mays is wearing a prototype cap that never made it onto the field (from Scott Newman). … The Red Sox have a bag check at Fenway, their check tags feature a pattern that alternates between modern and retro logos (from Matt Straub). … This season, Triple-A leagues switched to the same baseball that the majors have been using for the past few seasons. Guess what? Dingers are up. … Giants manager Bruce Bochy was at the Sharks' game last night in his own personalized sweater (from Brinke). … Brilliant quiz from MLB.com: Can you pick out how many of these mascots wear pants?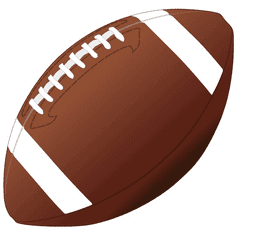 Football News: This "What If" story about Randy Moss from NFL.com has plenty of jersey Photoshops (from Andrew Cosentino). … Jets rookies have their new number assignments (from Phil). … New Kansas State football coach Chris Klieman hints that new uniforms could be in store for the program (from Phil). … Remember how the Texans were originally slated to have a white helmet before they switched to navy? Here's one of those white prototype lids on the set of CBS's pregame show — six weeks into the Texans' inaugural season in 2002!

Hockey News: Cross-listed from the baseball section: San Francisco Giants manager Bruce Bochy was at the Sharks' game last night in his own personalized sweater (from Brinke). … Staying in the tank, the Sharks' anthem singer was wearing an old Reebok jersey during his performance (from Jared Buccola). … JetBlue has a hub in Boston, so yesterday it debuted "Bear Force One" — a plane with a Bruins paint scheme (from @YAMANSDOOD and Michael Wallace). … Speaking of the Bruins, someone mowed a Spoked B in their backyard (from @VerbDC). … This isn't a Rangers intrasquad scrimmage — it's the Canadian National Junior A Hockey Championship between the Oakville Blades (blue) and the Prince George Spruce Kings (white) (from Wade Heidt and Kim Johnston). … Also from Wade: The Vancouver Giants wore their alternate sweaters on the road in Game 6 of the WHL Championship series. It's the first time they've worn the alts since the first round of the playoffs. … We've reached the Sweet Sixteen of Anthony Zych's Uniform Concept Madness bracket. Vote here.

NBA News: Rapper Drake has been known to curse the teams he supports. So when his hometown Raptors played in a Game 7 against the 76ers on Sunday, he wore Philly gear to jinx the Sixers (from Wade Heidt). … I guess you could consider your birthday suit a basketball uniform, right?

Soccer News: Grasshopper Club Zurich clinched relegation from Switzerland's top league this weekend with a loss to Luzern. But before the match ended, irate fans ran onto the field and demanded players give up their shirts. The match was called early, and the players did give up their shirts to the fans. … A Dutch company is celebrating the retirement of Dutch soccer legend Robin van Persie's retirement by making a mashup jersey of all the kits from his former teams (from Josh Hinton). … With the English Premier League season wrapped up, Trayton Miller's EPL kit spreadsheet is complete. … Paris Saint Germain's chest, sleeve, and tail sponsors advertisers all have Qatari connections (from @albinomuntjac).

Grab Bag: Cal State Long Beach students have voted to make "Sharks" the school's new team name. … This time-lapse video shows the old scoreboard being removed from the United Center in Chicago (from Jeff Wilk). … English rugby club Saracens won the European Championship on Saturday, and player of the year Alex Goode couldn't wait to get the party started. A day later, he was still partying in his uniform — complete with his mouthguard in his sock (from Daniel Smith). … Looks like Kohl's confused their defunct professional sports teams (from Johnny Woods). … We recently linked to a piece about how Nike's new shoe-sizing app could spell trouble for Paul's beloved Brannock Device. But it doesn't sound like the Brannock folks are worried (from Paul Friedmann). … Two volleyball items from Jeremy Brahm: New uniforms for the Brazilian men's and women's national teams, and Japanese women's national team player Yurie Nabeya has been wearing goggles on the court. … Carlton is the latest Aussie football team to release an indigenous guernsey (from @BluesBrother95).