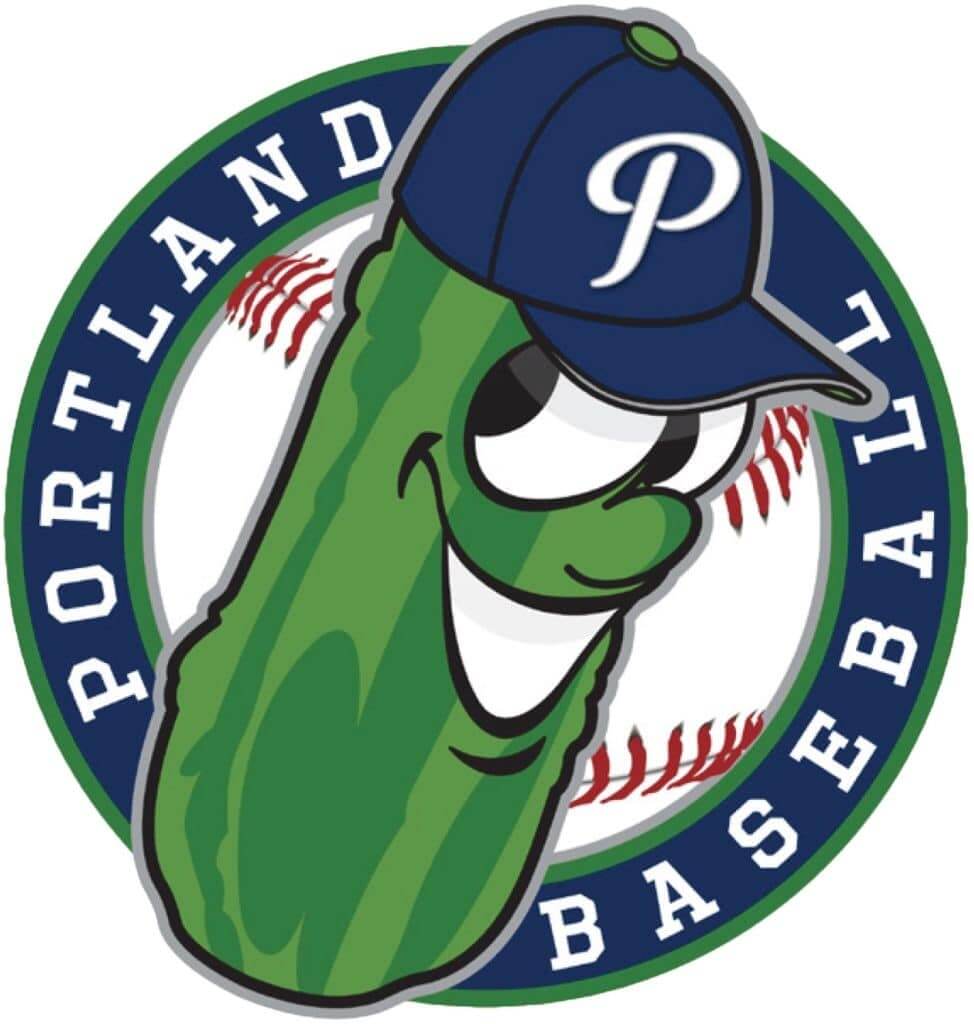 I recently announced a design contest to create a "futuristic" uniform for the Portland Pickles. Today I'm happy to report that the Pickles have chosen a winner, and they'll be wearing the winning design on July 4.
Before we get to the winning entry, let's look at some of the runners-up (for all images, you can click to enlarge):
Runner-Up: Colin Eadie
Explanation from the designer: "Concept was to go into the near future where humans and aliens live and love baseball together. Alien typography is featured on the sleeves. A neon line silhouette hugs the frame. The future of pinstripes are waves. And last but not least, stackable numbering."
---
Runner-Up: Jason Von Stein
Explanation from the designer: "My idea is to have the jersey depict a Pickle in a pickle!" [This one may not be particularly futuristic, but I love the concept. The Pickles should use it for some other promotion! — PL]
---
Runner-Up: Jonathan Ehrich
---
Runner-Up: Sam Stuckey
---
Runner-Up: Matthew Harvey
---
Runner-Up: Lee Taylor
---
So those are the ones that didn't quite make the cut.
And here's our winner — and I have to say, it's pretty spectacular:
Winner: Kevin McLaughlin
Explanation from the designer:
The front of the jersey shows the Pickles' mascot, Dillion, in orbit! The 2050s will give new meaning to the term "launch angle." The floating marker is measuring the distance, and by 2050 we've finally switched to the metric system.

The "Hit Moon, Win Suit" sign is a homage to the old Abe Stark "Hit Sign, Win Suit" billboard at Ebbets Field.

Back of the jersey: Walker Stadium now has a dome! With a hatch! Launch angle, it's all about launch angle!

Sleeve: Since it's the 35 anniversary of the Pickles in 2050, I made a commemorative patch.
Now that's how it's done. Great job by Kevin, who's earned himself a $150 prize. Congrats to him, and thanks to all who entered.
Speaking of design contests, don't forget that we're currently running one — with a $375 cash prize — for the Leigh High School girls' basketball team. Full details here.
• • • • •
• • • • •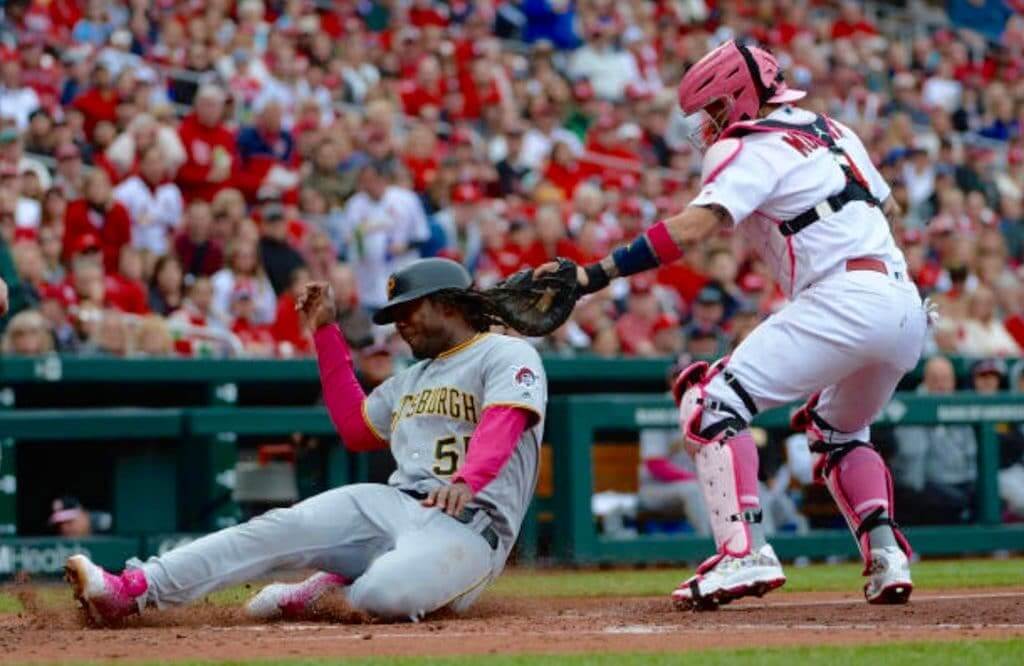 Fortunately, the Mets were rained out: Yesterday was Ma's Day. So in honor of that, MLB players dressed like a bunch of morons who didn't know how to dress themselves because their moms were busy relaxing. Or maybe they dressed like orphans who never learned how to dress themselves because they never had mothers. Or something like that. Whatever the intended message was, it was basically unwatchable. Memo to MLB: Please just make a donation to the motherhood and/or breast cancer charity of your choice and be done with it. No more pink uniforms, I beg you!
One new wrinkle this year was the advent of message-emblazoned belts (click to enlarge):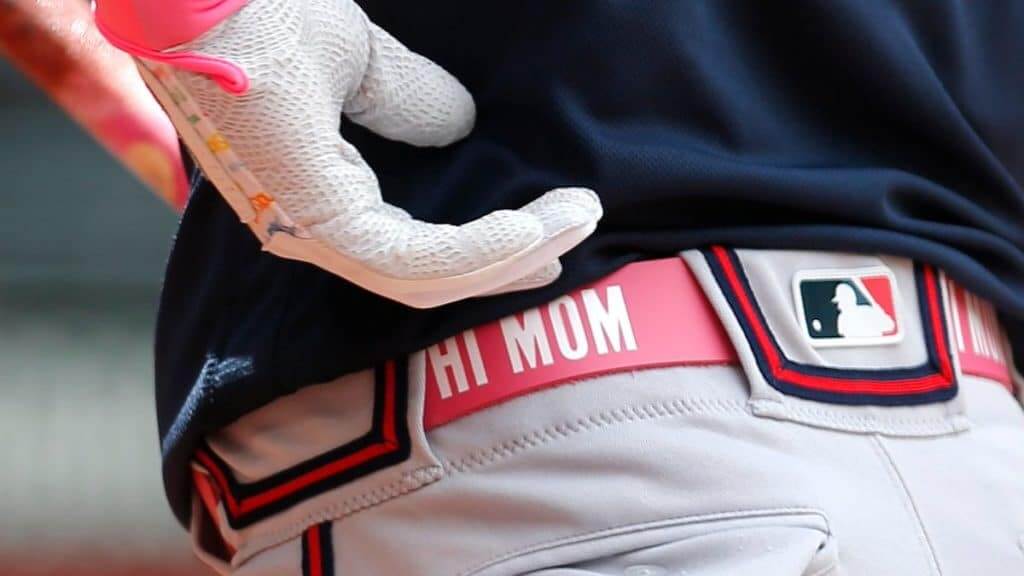 Can't wait (read: I can totally wait) to see what kind of belts they come up with for Armed Forces Day Weekend and Independence Day Festival.
Also, the Brewers went the extra mile by going with pink logos and brims for their batting helmets, which created the nice parallelism of the helmets looking just as bad as the caps: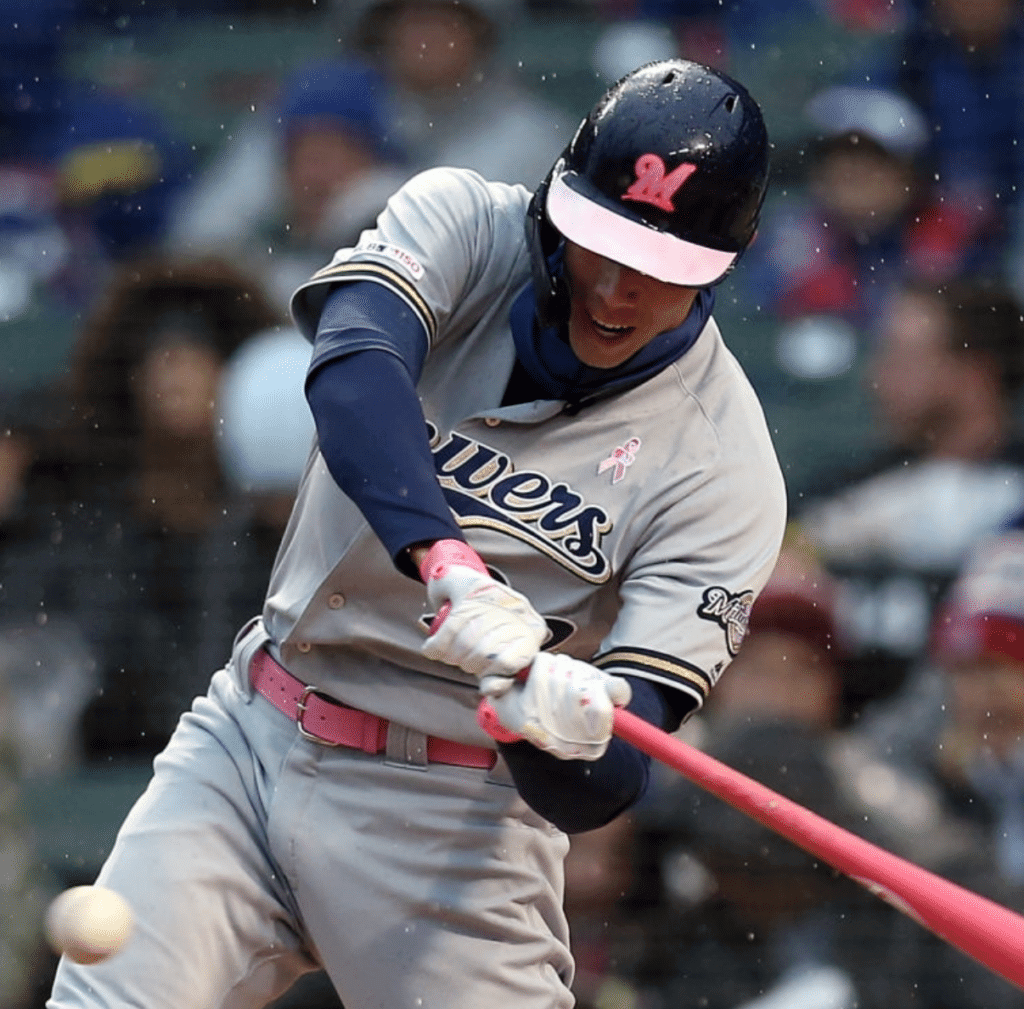 Meanwhile, there was a bit of virtual theater when the Padres rechristened themselves the Madres on social media and briefly lost control of their @Padres handle. Full details here.
(My thanks to Chris Rucinski and Jason Piland for their contributions to this section.)
• • • • •
• • • • •
For all photos in this section, click to enlarge
ITEM! Condiment update: As you may recall from my recent interview with A's vendor Hal the Hot Dog Guy (which was one of the best entries in Uni Watch history, so definitely read it if you didn't catch it the first time around), Hal promised to add my favorite hot dog topping, capers, to his roster of condiment offerings the next time he was vending. The A's were on the road for a bit, and then Hal was on beer duty for a few games, but this past weekend he was back on hot dog duty — and as you can see above, he was true to his word!
Hal's customer in that photo is Uni Watch reader Mike Delia, who writes:
We wanted you to know that Hal is now serving capers by request on hot dogs at the Oakland Coliseum. I tried one for the first time and thought it was surprisingly good!

I go to a lot of Oakland A's games and got to know Hal last season. He is truly one of a kind. I am also a nine-year card-carrying Uni Watch member, and was delighted to read your interview with him.

The story behind Hal's custom vest really resonated with me, because I too wear a uniform for my job with the San Francisco Municipal Railway, and am one of the few operators who wear the throwback-style motorman's cap on the F-Market historical streetcar. Hal even inspired me to order my own "baseball" cards to give out to friends, regular passengers, and tourists. They have been a big hit! Topps is making a killing on both of us.
Great story, Mike. I also received the following photo and note from Uni Watch reader Megan Lehrkamp:
Oakland A's fan here. I write this email to you from my usual seat at the Coliseum, mid-seventh inning. I want to thank you for your excellent interview with Hal, our beloved hot dog vendor. Because of your article, I appreciate him (and his colleague Jim) even more. I want to also confirm that he is now stocking capers — see attached photo as evidence. I wouldn't have ever thought of this combination, but now that I've had it, I can't imagine ever having a ballpark hot dog without them (which essentially means that Hal will now get all of my allotted hot dog funds).
So that's at least two satisfied capers customers! Were there more? I asked Hal for a full report on how the capers were received by his clientele, and he responded with the following:
I advertised capers to a bunch of customers, and there were maybe 10 takers all weekend long, but those who had them seemed really pleased. The most common reaction was people screwing up their face and going, "Capers? What?" So yeah, not everyone was on board, but I'll keep them around for a bit longer to see if they catch on. Some people who didn't even want a hot dog but had read the article asked me if I had capers just as a test!

More impressively, I had probably 50 people tell me they read your article and liked it! I tried to give a baseball card to most people who mentioned it, so I'll have to reorder soon. It was really fun to hear, "Hey, I read your Lukas article! Very cool." I even served a guy in a Uni Watch t shirt that he wore because of the article. Another of my regulars brought his Uni Watch membership card to show me. That same guy ordered a dog with capers on just one end, but then had a bite and wanted more, so you're winning, ever so slowly!

In possibly related news, someone up the food chain gave me a white flat cap and told me to wear that from now on. Could be a coincidence, but who knows. Either way, it's no big deal, but the Uni Watch hat will be retired from vending for the foreseeable future. If the article was responsible for that change, it was definitely worth it. If not, I'm glad I got in the Uni Watch hat before the policy change.
Oh, man — is Hal the best or what? He also included a few more capers photos:
• • • • •
• • • • •
Membership update: A bunch of new designs have been added to the membership card gallery (including Eric E. Cooney's card, shown at right, which is based on Germany's 1990 World Cup kit). My continued thanks to everyone who's been signing up — we have a very vibrant membership scene this year!
Ordering a membership card is a good way to support Uni Watch (which, quite frankly, could use your support these days). And remember, a Uni Watch membership card entitles you to a 15% discount on any of the merchandise in our Teespring shop and our Naming Wrongs shop. (If you're an existing member and would like to have the discount code, email me.) As always, you can sign up for your own custom-designed card here, you can see all the cards we've designed so far here, and you can see how we produce the cards here.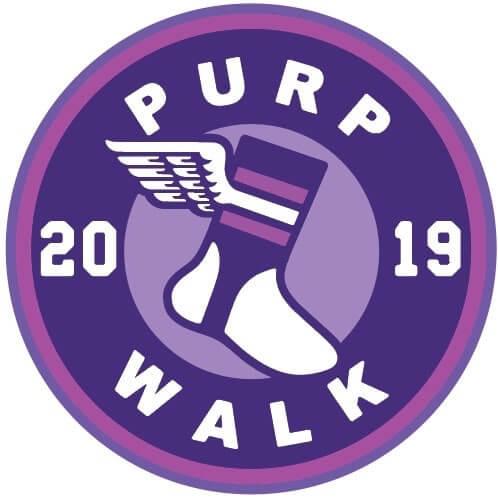 Speaking of membership cards, remember that this Friday, May 17, is our annual Purple Amnesty Day — the only day of the year when I'll accept orders for purple-inclusive membership card designs. So if you're a Northwestern, Ravens, Lakers, Vikings, LSU, or Rockies fan, mark your calendar now and get ready to place your order on Friday. If you miss out, the 24-hour window will slam shut and you'll have to wait until next year.
We'll also have a very special piece of purple merch this year. I'll show you what it is on Thursday, and then it will be available for 24 hours on Friday.
• • • • •
• • • • •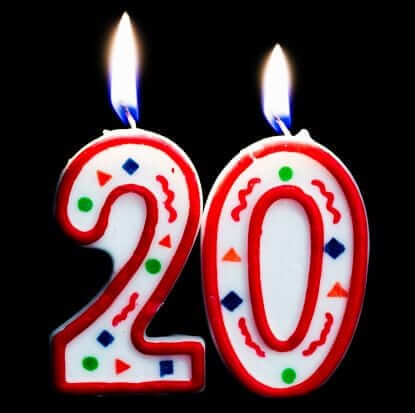 IMPORTANT anniversary update: On Friday I announced the date for the Uni Watch 20th-anniversary party — June 22.
Unfortunately, due to an unforeseen and unavoidable conflict, I've had to push the date back by a week. So the party will take place on Saturday, June 29, from 2-6pm. Sorry for the switcheroo, and I hope nobody had already made irrevocable plans based on the previous date.
The venue is unchanged: We will gather at the 773 Lounge. More details soon!
• • • • •
• • • • •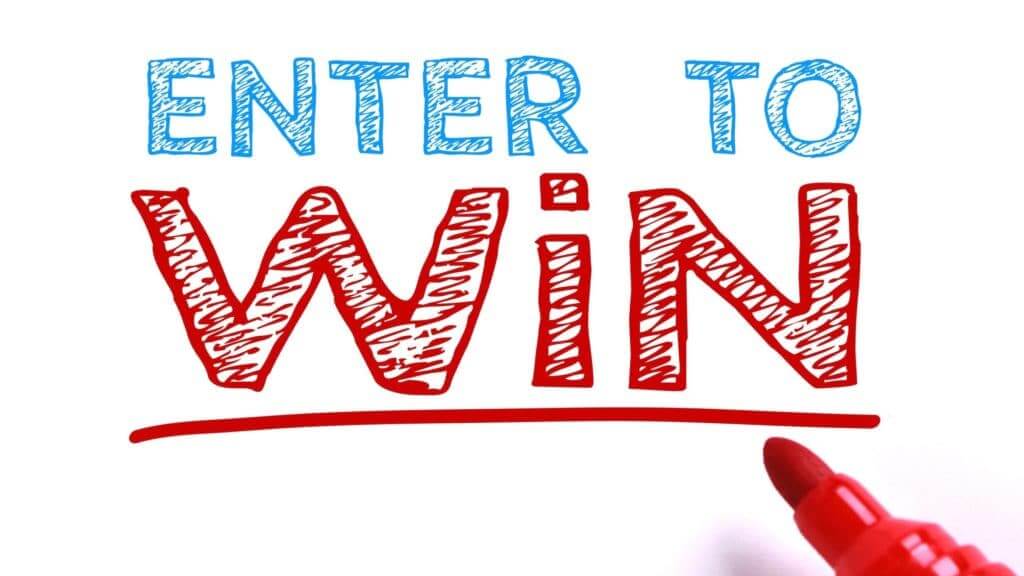 Design contest reminder: In case you missed it on Friday (and didn't catch the little notice at the end of today's lede), we're currently running a design contest to create a set of three uniforms for the girls' basketball team at Leigh High School in California.
The winning designer will get a cash prize of $375, so this is a good chance to help out a school and make yourself some coin. Full details here.
• • • • •
• • • • •
The Ticker
By Jamie Rathjen

Baseball News: Phillies P Cole Irvin, making his MLB debut yesterday, was missing the uni number on his left sleeve (from Gary Bates) … Rays OF Tommy Pham lost a contact lens while out in left field on Saturday, so it turns out that he keeps a compact in his pocket to help him put it back in (from Michael Rich and Joanna Zweip). … The MLB Network's logo for the upcoming draft has an apostrophe catastrophe (from Nelson Warwick). … Here's the cap patch that the Yanks and Red Sox will be wearing for their upcoming games in London (from Jon Rose).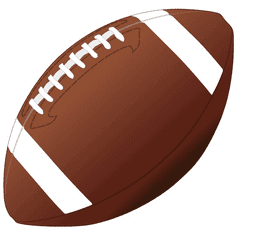 Football News: Canadian college football's East-West Bowl has new uniforms, but with the red and black color designations switched from last year. The game also has a tradition of players covering their helmets with decals from other schools (from Wade Heidt). … Reader Joseph Bailey saw a pennant with the prototype Jaguars logo signed by executive/former coach Tom Coughlin in a restaurant near Coughlin's hometown of Waterloo, N.Y. … Many college recruits have Photoshops done involving the logos or uniforms of the schools they're considering, but DL/LB recruit Quentin Williams had the uniforms of his five choices combined into one (from Andrew Cosentino). … NAIA school Robert Morris University Illinois — not related to the one in Pennsylvania, but named after the same figure — calls its teams the Eagles and has a familar logo (from @bryanwdc). … Someone designed BFBS uniform concepts for every NFL team (from @unavion).

Basketball News: Multiple readers sent us this observation that at one point during yesterday's game, the Trail Blazers had five players on the court whose numbers only added up to nine — 0, 00, 1, 3, and 5.
.

Soccer News: Premier League teams revealing and/or wearing next season's kit yesterday included Leicester City and Crystal Palace (from Josh Hinton). … Manchester City switched to their first kit — with the shirts saying "Champions 19" — for their PL title celebrations after wearing their second kit at Brighton and Hove Albion. Right-back Kyle Walker's ad/sleeve patch placement was reversed (from Anthony Edwards and @deadendnight). … PL teams usually receive the trophy at a home game if they win the title on the road. It appears that yesterday was the first time that the champions have changed for the presentation, because Manchester United did not in 1996, the previous time the champions won the title in their second kit on the last day. … Huddersfield Town had a giveaway of this season's third shirt for their contingent of fans traveling to Southampton yesterday (from Josh again). … New first shirt for Juventus. It has a black square for numbers on the back (from multiple readers). … German team Fortuna Düsseldorf and Dutch team AZ also revealed their first kits (more from Josh). … Spain's La Liga figures out what the best kit matchup for each game is by lining up the choices on a computer (from Steve Flack). … The New England Revolution wore camouflage numbers Saturday (from Brian Henke). … The NWSL's Washington Spirit got a new white second shirt which somehow is plainer than last year's effort. … Spirit players also wore wristbands with "GT" written on them in memory of assistant coach Tom Torres's son Grady. … New sponsor advertiser for Southampton (from Mark Higgins).

Grab Bag: During Saturday's European Rugby Champions Cup final, Leinster lock James Ryan had his shirt pulled over his head and off in a brief altercation with a Saracens player, but kept playing, sans shirt, until the next stoppage. … Here are the uniforms for a lacrosse game between Washington-area FBI and Secret Service agents (from Ryan Dye). … Pakistani-South African cricketer Imran Tahir, who is Muslim, played in the Indian Premier League for the Chennai Super Kings this year and taped over one of the team's ad patches, which Ryan Patton tells us is alcohol-related, for the competition's final. I can't find any pictures of him doing it any other time. … Yesterday's Towson/Maryland game in the NCAA men's lacrosse tournament was color-vs.-color (from Dan Murtagh). … "West Virginia" was spelled wrong on bibs at the Big 12 track championship (from Troy Ravenscroft). … Seniors on North Carolina's golf teams get framed pin flags as the equivalent to framed jerseys (from James Gilbert). … A Royal Air Force station in Cosford, England, built a combination field hockey/soccer pitch with the RAF roundel in the center. … Cross-listed from the football section: NAIA school Robert Morris University Illinois — not related to the one in Pennsylvania, but named after the same figure — calls its teams the Eagles and has a familar logo (from @bryanwdc). … New Aussie football indigenous round guernseys for St. Kilda (from @BluesBrother95).
• • • • •
Special shout-out today to Phil. He knows why. Big hugs, buddy. — Paul