By Phil Hecken
Follow @PhilHecken

Happy Mother's Day!
MLB will be in the spirit (again) this year, but surprisingly, at least uniform-wise, they continue to dial it back from year's past. They continue to "ratchet" down, as it were. I must admit I (somewhat pleasantly) surprised after my apolyptic doom and gloom prediction of the direction things were going a scant three years ago.
Back then, we were treated to TWO days of Mother's Day — including uniforms AND caps being pinked out…
…recall, the uniforms had wordmarks/scripts in full pink, along with graphite caps and pink logos…
…and in 2017, MLB still had the unis with pink affects, only the caps had pink brims and Stance socks were introduced into the equation.
.
We still had a full weekend of pinkening.
I feared last year we'd get the usual two-days-worth of pink, but was pleasantly surprised when the pink was only worn on Mother's Day itself, and MLB dropped the pink-on-the-uniform shtick in favor of "just" pink crowned caps.
It's still too much, as MLB doesn't need to ever outfit its teams in gimmicky unis OR caps, but the restraint shown from the previous two years was noticeable. This year, they're toning it down even more, relegating the pink to the brim of the cap and the logo — it's also a much "softer" pink:
Here's what all the caps look like:
Look closely at the brims of those caps. Look again. I didn't notice this when all the "theme" gear was introduced, but the brims of the caps have a sort-of tie dye pattern (I think someone did post this in the comments that day — maybe Scotty Rogers, the eagle-eyed one?). Anyway, the non-on-field caps have this pattern as well, which you can much more easily see:
I actually don't hate the subtle pattern. And of course, looking ahead a month, the blue Father's Day caps will also have this element, only on the crowns.
But at least the gimmick is kept to the caps. Well, almost. The uniforms will all have the pink ribbon on them today, but it too is somewhat restrained.
Now, just because the uni is left relatively unscathed and the caps are more subtle in their use of pink than prior years, that doesn't mean we won't be seeing plenty of pink today. It's the equipment and accessories where it will be most prominent. Now, in year's past, that pink was a much more vibrant shade (and therefore much more noticeable):
I'm wondering if the equipment manufacturers will tweak the accessories to the lighter shade of pink or will they continue with the same bolder pink. The (announced) Stance socks seem to have the lighter shade, but there's still a bold stripe of pink in there:
And it's always difficult to judge by some of the announced "special occasion" shoes the players will wear, such as Bryce Harper
and Clint Frazier
Even though the day is supposed to be about honoring moms, we'll never get away from the "Look at me" gear.
Even if you actually manage to watch a game and aren't overwhelmed by the pink, the advertisers won't let you forget either. Some of the players get it, maybe.
• • •
Now, remember what I said about MLB turning the ratchet down for Mom's Day? Well, it's not like they've shut the gimmick spigot off: two years ago they added the player's weekend costumes and just this year they've moved the camo from Memorial Day to Armed Forces Day Weekend (they'll wear the camo caps for 3 days), and for the 4th (and 5th, 6th and 7th) of July, we'll see S&S caps (some of which have throwback logos!) … for FOUR days. And while not announced, you can be pretty certain there'll be another round of Player's Weekend pullovers and caps.
So, the ratchet still turns in one direction: towards the retail sale of merchandise. At least the Memorial Day promotion is about as tasteful as we can hope for (and they'll ONLY wear that on Memorial Day — plus they're not selling any merch, at least in theory).
Enjoy your Mother's Day all — I don't expect to be watching any baseball today, as I'll be taking my own 85 year old Mom out for a nice dinner at one of her favorite restaurants. She never liked baseball (or any sports) so I don't expect our conversation to drift towards the pink tie dye brims today. YMMV.

Kreindler's Korner
I had the distinct pleasure of featuring the wonderful artwork of artist Graig Kriendler on two occasions over the summer and fall of 2017, and more recently, in August of 2018.
For those who don't wish to click the links, Graig paints baseball heroes (and regular guys) from the past, and is an immense talent.
Occasionally, I will be featuring his work on Uni Watch.
Here's today's offering (click to enlarge):
• • •
Title: "The San Francisco Kid"
Subject: Joe DiMaggio, 1933
Medium: Oil on linen mounted to board
Size: 9″ x 12″

It all started with a barnstorming tour of the Hawaiian Islands. Well, for shortstop Augie Galan, that is. In late 1932, Galan asked San Francisco Seals owner Charlie Graham permission to skip the last three games of their season to join the barnstormers in the middle of the Pacific Ocean. Though willing to allow Augie his leave, he would need someone to take his place on the field to finish out the season. Graham had no prospects.

Spike Hennessey, the grand old caretaker of the Funston Playground who schooled generations of kids on how to play baseball, had a recommendation for the Seals magnate. He knew of a promising 17-year old who had been knocking around the playground playing third base and shortstop. That young man happened to be the brother of one of the regular players with the team. That regular was asked by Spike if his brother would be interested in finishing out those remaining games of the Seals season at shortstop. Graham offered no official contract and no money, just an opportunity.

It would be the first time that Joseph Paul DiMaggio would play baseball with a professional team. Though somewhat wild in the field during those last games, he certainly seemed at home in the batter's box. On Saturday, October 1, he cracked a triple to right-center off of Ted Pillette in his first plate appearance.

Impressed, the opposing team that day – the Missions – tried to sign Joe to a contract in the off-season. DiMaggio's older brother Tom however, had a different idea. He took his brother back to Seals owner Graham, who would offer him a contract to play in the 1933 season. Charlie had already gambled with two former stars, Vernon 'lefty' Gomez and Frank Crosetti, both of whom would fetch a total of $107,000 from the New York Yankees. Thinking that having a local boy who could hit at a low cost would be a good bet. At that point, youngsters in the league were making $125 a month. DiMaggio asked for and got $225.

Reporting to training camp, it was clear that the barnstorming Galan still owned the shortstop position. When he got injured, DiMaggio had his opening to win the position. Manager Jimmy Caveney sent him to short, and Joe continued to falter defensively. Fans behind first base quickly learned to move to avoid errant throws. As the games mounted, he slowly improved, but started to realize that he would never make it as an infielder.

When the regular season started, Joe found himself on the bench. Though he received much encouragement from his brother Vince and Manager Caveney, it was not until another Seals player suffered at the plate that the young DiMaggio got another chance to prove himself. The right fielder, Stewart, had played remarkably well in training, but had stopped hitting when the season opened. During one game, Caveney told Joe to pinch hit for the man. Surprised, DiMaggio went to the plate and took a base on balls. When the inning was over, the manager told the youngster to get into the outfield. Though both his older brother Vince and Prince Oana were fine outfielders and good, experienced hitters, it was Joe who won out. Vince failed to pick up his own offensive game over the weeks, and was shipped to the Hollywood Stars after suffering an injured arm

At first, the kid's reviews were less than favorable. He had yet to fully grow into his 6'2" frame, and was described by a San Franciscan reporter as "a gawky, awkward kid, all arms and legs like a colt. He began to play the outfield regularly, where he would commit 17 errors during the season. Though, his arm would be responsible for a league-leading 32 outfield assists. More noticeable was how he looked as a hitter.

In the box, his statuesque right-handed stance was seemingly beyond relaxed. Standing almost completely erect and motionless, his bat was held shoulder-high, while his feet lay about two feet apart. When beginning his motion, his front foot would move only an inch or so, and then with a pivot of his hips, his arms and upper body were the catalyst behind the bat exploding through the hitting zone. Though a pull-hitter, DiMaggio could spray the ball to all fields. That graceful swing produced more line drives than long-range bombs. Even while using a 38-inch, 40 ounce bat, he made hitting seem effortless.

On May 28, the last day of a home stand, the Seals were playing a doubleheader against the first place Portland Beavers. During the second contest, DiMaggio connected for a double in four at bats. The team went north for a doubleheader with the Seattle Indians, and Joe continued to hit, going six for ten. The next five saw DiMaggio hit in every contest. When the Seals returned home for a weeks worth of games against the Oakland Oaks, Joe continued his tear, again hitting in each for a .400 series average.

As he continued hitting, the Seals began to win with more regularity. DiMaggio kept his torrid pace up and had hit safely in 30 consecutive games before anyone in the press even began to notice. It was finally Abe Kemp from The Examiner who noted that though "DeMaggio" had improved his skills since the opening of the season, he had a long way to go before he would present any sort of threat to old Jack Ness, who had hit safely in 49 consecutive games in 1915.

As the games mounted, the Seals became a hot ticket around the Pacific Coast League. Turnstiles clicked, attendance doubled, and Graham was beginning to realize the value of his budding youth. It seemed that everyone was coming to see this young kid hit, including plenty of Italians who were enthused to finally identify with someone of their own lineage. By July 4 weekend, in addition to seeing Seals Stadium packed to capacity, it seemed like all of the sports writers began to catch on, as they abandoned their regular stories about the San Francisco team in favor of their new muse. The Sporting News ran a profile on the youngster in their July 7 issue, and for the first time, DiMaggio caught the eyes of the nation.

However, while clamoring for more from the young budding sensation, members of the general public were usually met with frustration. As his bat had heated up, sportswriter's questions were answered with mere grunts and shrugs. The Chronicle's Ed R. Hughes began to keep tabs on his gestures while on the field, curtly noting his lack of drama. Earning the nickname of 'Dead Pan Joe', DiMaggio's aloofness was first mistaken for weakness and insecurity, but the press began to equate it to courage and humility, the prospects of both being much more colorful than the quiet youngster's demeanor.

And so, he kept on hitting. After tying Ness' record of 49 with much fanfare, the Seals were so confident in their star that they held a celebration for the record breaker before the fiftieth game even started. True to his nature, after being presented with flowers, a gold watch, a fine leather traveling bag, and a check, he made no comment or overt exhibition of gratitude. It was not even until that very week that the press had began to spell his name correctly. They were tipped off by Charlie Graham, who had only learned himself a few days prior, pressing his indifferent young star for the information in order to have one of those celebratory gifts engraved.

On July 26, in front of a huge crowd, DiMaggio was held hitless in his five plate appearances by Oaks pitcher Ed Walsh, the son of the famous Major League spitballer with the same name. The collar not withstanding, Joe's long sacrifice in the ninth inning won the game for the Seals. When the smoke cleared that late July night, he had hit safely in 61 consecutive games, an incredible feat for any ballplayer, but most especially for someone in his first pro season.

That same campaign saw 'Dead Pan Joe' compile a .340 batting average, 28 homers, 259 hits and 169 runs batted in. And with the 61 game hitting streak, Joe DiMaggio caught the attention of the nation.

It was only the beginning.
• • •
Thanks, Graig! You can (and should!) follow Graig on Twitter.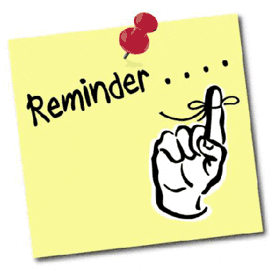 And now a few words from Paul
Hi there. Just a couple of quick reminders:
• In case you missed it on Friday, we're currently running a design contest, with a $375 cash prize, to create girls' basketball uniforms for a California high school. Full details here.
• I had a fun piece for Sports Illustrated a few days ago, about a now-defunct line of NFL merchandise that deserves to make a comeback. Check it out here, and there's some follow-up info here.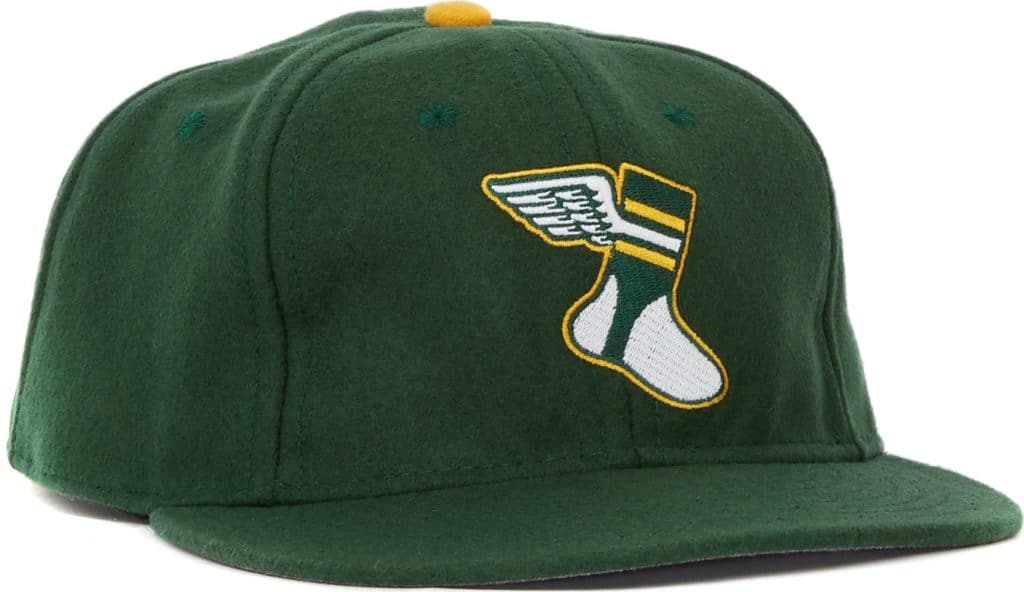 • The Uni Watch Classic Cap is still being made for us by Ebbets Field Flannels, but Ebbets is no longer selling it on their website. Instead, I'm taking orders myself, and the shipping is being handled by Uni Watch reader Mark LaFountain. You can order yours here.
• This past week also featured what might be the best Key Ring Chronicles entry ever. Short, funny, excellent — don't miss.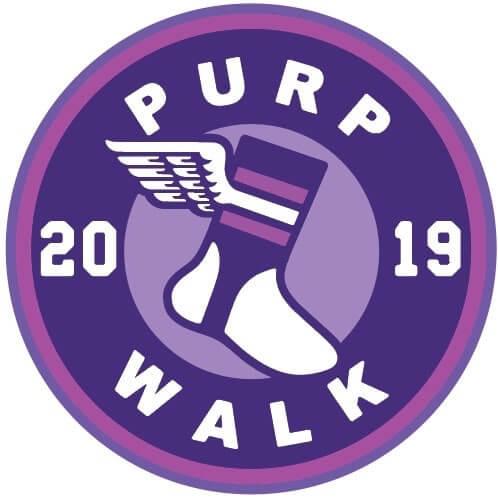 • Finally, don't forget that our annual Purple Amnesty Day is coming up on Friday, May 17 — less than a week away! This is the only day of the year when I'll accept orders for purple-inclusive Uni Watch membership cards, so all you Vikings, Rockies, LSU, and Hornets fans should get ready! We'll also have a spectacularly hideous piece of purple merchandise that will be available for only 24 hours.
I think that covers it. We now return you to your regularly scheduled Phil-fest.
Uni Watch News Ticker
By Phil

Baseball News: MLB may have begun a slow return to bullpen carts over the past two seasons, but they've got nothing on the KBO (Korean Baseball), which uses a bullpen car to bring in relievers (from Danny Lopez). … Good pic of Walt Disney with the Disney studio baseball team on the field (note old animation building in the background). Here's a look at that jersey up close (from Joe Nocella). … Check out this awesome photo of the Splendid Splinter talking hitting with the Washington Senators (from Goat Jerseys). … On May 11, 1946, the Boston Braves debuted their new satin uniforms at the first night game ever played at Braves Field (from Bruce Menard). … Speaking of May 11th anniversaries, one of (if not the) best baseball movies ever debuted in 1984, The Natural (from Dark Walberg). … Also from Dark Walberg, check out the shirt comedian Sean S. Jordan Jordan wore onstage Friday night. Repping the Montgomery Biscuits! … The Frederick Keys wore Woodstock tribute jerseys last night (from MiLB Promos). With the 50th Anniversary of the seminal concert this August, we can probably expect more than a few teams to do some sort of riff/tribute to the concert, the weekend and/or Max Yasgur (who hosted the extravaganza on his farm in Bethel, NY). … In what can only be considered excellent news, the Oakland A's mixed things up by wearing their kelly green caps/jerseys yesterday — a look that had been reserved for Fridays previously (from Andrew). … That prompted All Things Baseball to make another good observation. … Edwin Jackson has been traded by the A's to the Blue Jays. Once he plays for Toronto, he breaks the record for most MLB teams played for by one player — 14 (from Kevin Shaw). … Mother's Day gear isn't just for MiLB: the SWB RailRiders will have bright pink (as will many other MiLB clubs I'm sure). From SWB Clubhouse. … The Marlins Are Sending Everyone to Spanish Class. Even Derek Jeter (NYT link) From Paul. … Will the Padres be worth watching for a uni gimmick today? Maybe (from Greg Tish). … "As a former bat boy, I'm offended by this. Couldn't get just ONE MORE Micro Brews jersey?" writes Chris Mycoskie. … Looks like the D-Rays (in throwbacks!) got Travis d'Arnaud a lower case "d" for his uni (from Jim Ellwanger and Tim LaDuca respectively). … Here are the best and weirdest Yankees' 2019 minor league promotions. … "Did the Phillies add a gray outline to the 'Phillies' wordmark? Or is this just lighting trickery?" asks Mike Wagner. … "Can't remember the last time I saw an umpire sporting the blue long sleeve shirt," says Frank McGuigan. … The battle of Texas was blue vs. blue and Ignacio Salazar points out the Astros wore their normal Sunday alternates on Saturday.

NFL News: We've already seen what the NFL 100 logo will look like on a helmet, but this short video gives a good look at how it will look on the Dolphins (from Chris Sciria). … The Eagles have unveiled uni numbers for their free agent signings. … My pal Bill Hetrick came across this beautiful photo of the NFL Pro Bowl game from the NFL's 50th Anniversary season. … The New Orleans Saints have announced jersey numbers for their draft picks. … The Miami Dolphins have announced jersey numbers for their rookies. … Interesting twist on a Broncos jersey: Charity NOBs (from rydogg). … "This Etsy listing includes some Cleveland Browns logos I've never seen before," writes Tom Pachuta. There are definitely a few on there that are new to me too (and probably not ever official).

College Football News: Corporate douchebaggery in action: Wisconsin photoshopping out the Adidas logo on an old pic of JJ Watt (from Eric O). I actually have no problem with the missing makers mark — but when other uni makers do it…well.
.

Hockey News: If you didn't already know, Vladimir Putin is a hockey player. Whether or not he legit scored is another matter. But the great thing about that clip were the referees jerseys (from Tom O'Grady). … "Ooooops! The flagship station of the Boston Bruins here in the hub still has the local team playing…the Blue Jackets?" writes Kevin McLaughlin. He adds, "This was on NESN's sports show plugging their programming before and after the Bruins game to(day) versus the Carolina Hurricanes. Too bad they didn't 'mistakenly' put up a Whalers logo instead!"

NBA/Basketball News: "The inaugural uniforms for the Hamilton Honey Badgers of the new Canadian Elite Basketball League" read the subject line of an e-mail from Wade Heidt. He adds, "The uniforms were unveiled on Friday night. Black and yellow uniforms for the Hamilton Honey Badgers of the CEBL. Usual colour scheme for a team from the city of Hamilton. They are going with pinstripes." … More on that from Wade Heidt "The new Canadian Elite Basketball League are not all inaugural teams. The league features one team that switched leagues. The Niagara River Lions jumped to the CEBL this year. The left the National Basketball League of Canada, where they played from 2015 to 2018," he adds. "With the switch to the new league and New Era having the CEBL uniform contract, the River Lions have new uniforms. Here are the new uniforms while playing in their season opener Thursday night on the road in Saskatoon." Here are last year's uniforms for comparison. … Many of you probably saw Julius "Dr. J." Erving play (and I'm sure some of you are too young for that). I saw him, live and in person, many times back in the ABA days, when the good Doctor played for the New York Nets. Here's a look at him doing Dr. J things (from Tailgate Throwback Sports). Here's another amazing photo of the Doctor in action (from DrJStuff). … I'm not sure of the date or provenance of this photo, but here's the Czech Republic wearing blue helmets with white jerseys (from Lil Weezyanna). … The Warriors' Steph Curry names his new shoes after an Oakland street: Guess which one (thanks, Brinke).

Grab Bag: There's a new look for Turkish Women's volleyball team. Jeremy Brahm says it's "interesting is that they do not have a uniform supplier logo, but Nike on knee pads and coaches shirts FIVB had homologated rules in the past, Nike was only for shoes recently." … Check out the combo of blue lids and orange jerseys for Syracuse in their first round matchup on the road in the NCAA lax tourney yesterday. Check the inside collar for a closeup of the text detail (from Michael MPH).