By Phil Hecken
Follow @PhilHecken

Uni Watch readers know that for the past three summers, I've hosted the Grand Rapids Griffins uniform design contest, wherein readers submit their designs for a new jersey to be worn on ice by that team during a game. This past year's winner was Matt Harvey, who I recently interviewed and showed off his design on the GRG this past January. Like many of our winners, Matt is also a designer and I featured his concepts on this blog.
A past winner, John Elbertson, who won the 2017 edition of the GRG design contest, also had his jersey worn in a game — that (plus an interview) was featured in January 2018. In that, John also showed off some of his concepts, including a really awesome future (retro) uniform for the LA Rams:
You can see the remainder of the concepts he shared with me earlier here.
Anyway, John is still designing and recently shared with me a neat bunch of hockey uniform design concepts which I will share with you today. I asked John to also give me descriptions for those concepts, which will appear beneath the design.
You can follow John on Twitter @HungryJohn18.
Click on any picture below to enlarge. Enjoy!
_ _ _ _ _ _ _ _ _ _
Washington Capitals

Washington – In this concept, I try to show that the Weagle is a fantastic logo that deserves a chance at being the main crest on at least a third jersey. I'm a sucker for the '90s (as you'll see), so the Columbia Blue color scheme is used here. I know using black is mostly frowned upon by the design community, but I'm neutral on it (pun intended).
_ _ _ _ _ _ _ _ _ _
Vancouver Canucks

Vancouver – Here's a rework of the Canucks' first alternate jersey. The skating version of Johnny Canuck, like the Weagle, deserves a start, and is possibly my favorite logo of all time. The striping is a more conservative, color-blocking approach that you might see today. I switched the red back to the red-orange that was originally used with this color scheme.
_ _ _ _ _ _ _ _ _ _
Ottawa Senators

Ottawa – The Senators have some of my favorite branding in sports, so I've done quite a few concepts for them. I kept it traditional with this one, but tried to spice up the striping by adding the gold. I'm fine with the 3D Senators crest, but the modern version of the side-view centurion was too good to pass up.
_ _ _ _ _ _ _ _ _ _
Tampa Bay Lightning

Tampa Bay – This concept as a whole is meant to bring back Tampa's unique identity. Black and silver return, as well as the victory stripes. The blue is a bit more of a Hawaiian Blue, to further distance themselves from the Leafs and other teams.
_ _ _ _ _ _ _ _ _ _
Erie Otters (OHL)

Erie – I'm probably in the minority here, but I thought the Otters oversimplified their look, so a fauxback third jersey seemed like a good compromise. This is an underrated logo, with a very well-drawn otter. The tape job on the stick looks like what an animal with no opposable thumbs would deem acceptable. The accent colors can be used for other elements, such as the brown I used to try to make the gloves look like an old leather pair, and the tan which I used as vintage white.
_ _ _ _ _ _ _ _ _ _
London Knights

London – The Knights have an excellent color scheme, which I try to use to the fullest in this set. I prefer the white jersey in any set to be as colorful as possible, as is definitely the case here. The white jersey was inspired by the North Stars' final home jersey (or the first home jersey for the Dallas Stars, if you prefer).
_ _ _ _ _ _ _ _ _ _
Severstal Cherepovets (KHL)

Severstal – I would love to do more KHL concepts in the near future. This third jersey is meant to bring in some North American jersey design sensibilities, such as a crest logo front and center (which I designed myself). I'm a huge fan of that diamond pattern, so I kept it and moved it to the stripes and socks. I would 100% wear those socks.
_ _ _ _ _ _ _ _ _ _
Pittsburgh Penguins Stadium Series

What if the 2019 Stadium Series two-tone unis featured the Penguins in double-blue? I like this move because you now have four swatches instead of three, and the blue offers a nice contrast to the orange. The event patches go two-tone as well to avoid looking like ad patches.
The Penguins' gear features a triangle PIT logo on the helmet, and the five rivets on the breezers represent the five times they almost went bankrupt and threatened to leave Pittsbu… um … I mean their five Stanley Cups of course! I'm not bitter or anything.
The small amount of tweaks to the Flyers' set are just my personal preferences showing through. For example, I usually take a minimalist approach toward the AdiZero collar. The CMYK value on the orange has 88 for magenta, an obscure and probably weird tribute to Eric Lindros.
_ _ _ _ _ _ _ _ _ _
Great stuff, John. Thanks for sharing! OK readers, what do you think?
• • • • • • • •
• • • • • • • •
A 40+ Year Old Mystery…
…Solved!
Late Wednesday evening, on Twitter, an account I follow (@SABRBioProject) posted a classic picture of Philadelphia Phillies first sacker Dick Allen, in an NLCS game in 1976 versus the eventual World Champion Cincinnati Reds (and future HOFer Pete Rose). It was one of many great photos SABR regularly tweets (and tags me in), and as I often do, I retweeted it.
That led a fellow twitterer to remark, "Got to figure out who that black armband is honoring."
Because armbands were a (somewhat) common occurrence in baseball, I didn't remember the Phillies actually wearing them for that season (or part of a season), which sent me off down a rabbit hole to see if I could find more information. After coming up empty, I thought I recalled that the incredible Bill Henderson might have included information on this in his "Game Worn" jersey guide. It took some digging, but here's what I found…
Great question! Even @MLBDreamShop, who did a TREMENDOUS deep dive, isn't sure. pic.twitter.com/62xNp9cce9

— Phil Hecken (@PhilHecken) February 6, 2019
If you can't quite make out the page, click on that photo to enlarge or click here.
So, according to Mr. Henderson's research, this wasn't a team-wide thing — it was unique to Allen! But even Bill couldn't ascertain why or who Allen was honoring with the armband. Enter twitter.
SABR (different account), knowing Dick Allen himself has a twitter account, simply wondered "aloud" whether Mr. Allen might be able to shed some light on this uni anomaly.
Sure enough, the next afternoon, the man himself replied and shared the reason for the armband:
I wore that black arm-band to honor my dear friend & business partner Clem Capozzoli. He passed away in 1976. One of the best men to ever walk the face of this earth. pic.twitter.com/dYrwnmwX7j

— Dick Allen (@DickAllen_15) February 7, 2019
Mystery solved!
To think, all those years Bill spent trying to find this out was all solved in the course of hours.
How fantastic is that?
• • • • • • • •
• • • • • • • •

Kreindler's Korner
I had the distinct pleasure of featuring the wonderful artwork of artist Graig Kriendler on two occasions over the summer and fall of 2017, and more recently, in August of 2018.
For those who don't wish to click the links, Graig paints baseball heroes (and regular guys) from the past, and is an immense talent.
Occasionally, I will be featuring his work on Uni Watch.
Here's today's offering (click to enlarge):
• • •
Title: "Loaded"
Subject: Los Leopardos de Santa Clara, 1923
Medium: Oil on linen
Size: 30″ x 48″

The 1923-24 Leopardos de Santa Clara are considered one of the best Cuban clubs of all-time. The team boasted National Baseball Hall of Fame members José Méndez and Oscar Charleston (perhaps one of the greatest all around players in the history of the Negro Leagues and probably baseball history as a whole). Also featured were Cuban Hall of Famers Alejandro Oms, Pablo Mesa, Ghost Marcelle, Eustaquio Pedroso, Esteban Montalvo, Julio Rojo and Pedro Dibut. And, lets not forget Negro League standouts Dobie Moore, Dave Brown, Frank Duncan and Frank Warfield. This stacked club went 36-11, and won the pennant by 11.5 games over Habana.

This painting is one of only handful team shots I've attempted, and though it wasn't as complicated as the 1927 Yankees monster, it definitely had its own challenges. Like Murderer's Row, there was a ton of pinstriping to handle, all of which had to follow the forms of these guys, undulating and folding in space. Thankfully, it only included about half of the number of players the Yankees image did, so in that regard it wasn't as brutal. But unlike Yankee Stadium, I found that everything other than the players was pretty spartan.

Pictured in La Boulanger Park in Santa Clara, it's obvious that the places these teams were playing in had more of a feeling akin to the American ballparks during the early 20th century. Additionally, I was dealing with a bit of a different climate situation than that of the states. I did my best to illustrate sub-tropical temperatures, and though trade winds can provide some relief from heat and humidity, I wanted to make sure that there was moisture in the air. That feature is probably most noticeable in the modulation of the color temperature of the grass as it recedes into the distance. Also, the very soft edges augmented that feeling.

Overall, I am SUPER happy that I was able to paint this formidable club, and hopefully was able to do them the justice they deserve.
• • •
Thanks, Graig! You can (and should!) follow Graig on Twitter.
• • • • • • • •
• • • • • • • •

Too Good…
for the Ticker
Got a couple e-mails from Gene Sanny — one just about a week ago, after the Montreal Alouettes had introduced their new uniforms (I apologize for not doing any review of them; there was just too much Supe material). However, you can check out some pics here from the launch. Quick verdict: I like them, but considering they had the worst unis in the CFL, there was nowhere to go but up). Anyhoo, the first e-mail had to do with the Alouettes launch (here's one of the looks at the new helmet):
GS: "Looks like Montreal, without knowing, took my over the top of the helmet idea… Been wondering how long before it dawned on a team that a flying animal looks good like this. This was my fantasy team created in 1995, the Toronto Pterodactyls."
The next item came in yesterday, and is WFL-related.
GS: "Here's a couple stills from the 1974 WFL Worldbowl. A shot of George Mira's helmet getting some work done as he had to sit out a play (notice the league logo on back, long before the NFL did it), and then once he re-entered the game."
And Gene also shared the wonderful YouTube footage from whence those stills came:
Sweet! Thanks, Gene!
OK. Now, on to the ticker…
• • • • • • • •
• • • • • • • •
The Ticker
By Alex Hider

Baseball News: Days before the Pirates opened the 1979 World Series against the Orioles, injured Pittsburgh Steelers' WR Lynn Swann wore a pillbox Bucs cap on the sidelines during a game in Cleveland (from Jerry Wolper). … Piggy-backing off yesterday's post about Frank Robinson: In 1969, Orioles manager Earl Weaver rolled out a system where players could fine each other, contingent on if there was a witness to support the claim. Robinson played the role of judge, donning a mop wig (from Mike Rosenberg). … More Frank Robinson: Check out the Reds-inspired "O" logo he wore for the Ogden Reds in 1953 (from Landry E. Heaton). … The Red Bull Ice Crash (think speed skating on a sort of icy dirt bike track) will take place this weekend at Fenway Park. Katie Guay, a skater from Boston, will wear a sweater that combines a Red Sox logo with a pair of skates (from Lance Harris). … The Class-A Frederick Keys will wear Cheese uniforms on July 13 (from Phil). … New pinstriped unis for Oklahoma (from Blake Cripps and Joe Perrone). … A couple new jerseys and caps for North Carolina State (from Kelly P. Fitzgerald). … Kalamazoo College has new white jerseys. … New jerseys for the Syracuse softball team (from Michael MPH). … Iowa State softball broke out white uniforms and some nice stirrups yesterday (from Brett Baker). … New jerseys for Georgia Tech softball (from Sonny). … Houston Baptist softball broke out jerseys with gradient numbers yesterday (from Madelon Allen). … The Omaha Storm Chasers are teasing next weeks Promo Schedule release. They said they're gonna "Raise the Steaks" (from MiLB Promos). … New softball unis for Arizona State (from Eric Gamborg).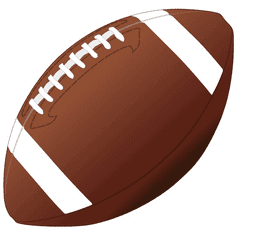 Football News: Nice uni-watching, Ellen! Pats WR Julian Edelman was on Ellen DeGeneres' talk show yesterday, and he noted that he has his jersey sleeves tailored extra tight so he can be more elusive (from Chris Falvey). … Repost: During a 1979 Browns/Steelers game in Cleveland, injured Pittsburgh WR Lynn Swann wore a pillbox Pittsburgh Pirates baseball cap on the sidelines, as the Bucs were about to open the World Series (from Jerry Wolper). … Remember this? In 1973, the Atlanta Falcons sponsored a car in the Indianapolis 500 (from Rich Franklin). It appears that the San Antonio Commanders of the AAFC will have shoulder numbers. Original mockups showed numberless shoulders (from Mike Wagner). … Jim Fraasch has some thoughts on the Patriots' throwback jerseys. … U of Miami QB recruit Peyton Matocha wore a 'Canes-colored tie to sign his letter of intent earlier this week (from Adam Apatoff).

Hockey News: The Canucks will wear Chinese New Year jerseys during warmups on Monday (from Phil). … The Penguins will wear these sweaters in Stadium Series practice sessions (from Noah Kastroll and Yancy K. Yeater). … The Lightning launched an entire "lifestyle brand™️" to accompany their BFBS unis (from Phil). And speaking of, the unis were a hit with the kids (Athletic link). … Burnsville High School (Minnesota) wore throwbacks the other night — complete with copperalls! (From PT). … Last night, the Calgary Hitmen of the WHL wore Calgary Wranglers jerseys last night, and the Prince Albert Raiders played along by wearing '80s throwbacks (from Wade Heidt). … The New York Rangers honored their '94 cup winning team last night, with old players wearing current unis with laces instead of v-neck. Also Rangers wearing white at home in tribute (from Al N. Kreit). They also used old school graphics on the TV broadcast.


NBA News: The Sixers retired No. 2 (The Athletic link) for Moses Malone last night. He only agreed to the honor if his banner included the names of all his teammates (from Mike Chamernik and Scott Lederer). … In 2000, then-Mavericks PG Steve Nash wore No. 7 for a single game in Toronto against the Raptors. During that game, the Raps honored Nash for leading Canada to the silver medal in the 2000 Summer Olympics, for which Nash wore No. 7. He even considering making the change permanent (from Mike Fraler). … Speaking of the Mavs, it seems that changing shoes at the half is a good luck charm for  G Luka Dončić (from Jim Bob and Jonny D). … Just hours after the Grizzlies traded longtime F Marc Gasol, the team announced it would one day retire his No. 33 (from Mike Chamernik). … Milwaukee's MECCA Arena will live on — as a sports bar across from the Bucks' new arena (from Jerry Nitzh). … Lots of trade-deadline number updates from Etienne Catalan: New Lakers F Mike Muscala will wear No. 31, and G Nikola Mirotić will wear No. 41 with his new team, the Bucks. F Markelle Fultz, previously of the Sixers, will wear No. 20 with the Magic. As for the Grizzlies, their new players Delon Wright, C.J. Miles and Jonas Valanciunas will wear Nos. 2, 6 and 17, respectively. … The Nets are launching a line of merchandise based on rapper Notorious BIG their City alternates (from Phil). … Remember the ABA's Utah Stars? They once sponsored a car in the Indianapolis 500 (from Rich Franklin)

College Hoops News: Here are some more looks at the 1969 throwback uniforms Drake will wear on Saturday (from Jay Wright). … Kansas officially unveiled new Black History Month jerseys yesterday (from Phil). … They leaked earlier this week, but yesterday Arkansas officially unveiled their 1994 throwback uniforms (from Phil). … Nothing screams "The '70s" more than this photo of the Missouri Southern State College hoops team (from Matt Newbery).

Soccer News: The women's team at Scottish club Motherwell dropped "Ladies" from their name, meaning that only one of the eight teams in the Scottish top tier (Hibernian) still have "Ladies" in their name (from our own Jamie Rathjen). … New 20th-anniversary logo for Pittsburgh Riverhounds SC of the USL (from Ed Zelaski). … Couple of notes from Josh Hinton: A new FC Dallas jersey may have leaked on Instagram, new uniforms for Tallahassee soccer club, an amateur club, more potential leaks for Atlanta United's new jersey and finally, Real Salt Lake unveiled their new secondary jersey yesterday. … AIK have released this stunning '1891 White Edition' shirt. Only 128 will be available (from Charles George).

Grab Bag: This is a new one: NASCAR driver Corey LaJoie will drive a car with his own bearded face on the hood at the Daytona 500 later this month. … Repost: In the '70s, two pro sports teams sponsored Indy 500 cars: the Atlanta Falcons and the ABA's Utah Stars (from Rich Franklin). … I'm still calling it Jacksonville Veterans Memorial Arena (from James Gilbert). … These are the uniforms that the US women's floorball team will wear at a world championship qualifying event in Detroit this weekend (from Trent Kling). … Good article from Deroy Peraza in Fast Company on the use of color in the female presidential candidates' logos (from our own Anthony Emerson). … The San Diego Seals (Lacrosse) debuted a new black alternate jersey last night (from Zeke Perez, Jr.).
• • • • • • • •
• • • • • • • •