By Phil Hecken
Follow @PhilHecken

Happy Sunday, Uni Watchers!
After you feasted on yesterday's playoff games between the Chiefs and Colts (beautiful looking game) and the Cowboys and Rams (even better looking game!), and prepare for today's contests between the Chargers and Patriots, followed by the Eagles and Saints (safe to say they won't be nearly the eye candy of yesterday's games), we've got a bunch of stuff today to get to. Let's start with the winners of the "Vilkmas Raffle." In case you missed it, last weekend my buddy Jimmer Vilk offered up a bunch of prizes to a luck few Uni Watch readers. 60 of you participated, and Jim has drawn the names of the winners from his trusty hat (or maybe it's this Santa hat?). Either way, the raffle is done.
• • •
Congratulations to the latest Vilkmas winners:
Tim Abel – Cavs blanket

+ + + + +
Adam Kowalsky – NBA stickers

+ + + + +
Matthew Moncrief – Bonds figure & Pittsburgh magnets

+ + + + +
John Horn – Brian Piccolo book

+ + + + +
Eric Reiskamp – Khabibulin Coyotes figures

• • •
Thanks, Jimmer! You winners will not only receive the above prizes, but Jim will even mail them out to you (at his cost!). How great is that?
AND…we're not even done with Jim yet. Did you know Jim (even when he was still doing the 5 & 1 way back when) hasn't watched a football game (pro or college) in like seven years? Well, yesterday, he broke down and put on his Uni Watching cap (probably not the purple "pimp" hat or Santa hat) and watched both the Chiefs vs. Colts and the Cowboys vs. Rams, providing us with some of his observations — which we'll see/read below. How crazy is it that he avoided the game for all these years? Well, you'll find out why.
Thanks (again) Jim. You never cease to amaze.
Australian Open Fashion
The 2019 edition of the Australian Open begins on January 14th (Aussie time), so for those of us who reside in the Western Hemisphere, that means it *technically* begins this evening. And so, my pal and doubles partner Brinke Guthrie is back yet again to give us the rundown on the uniforms costumes outfits to be worn by some of the top players down under.
Here's the Brinke-man:
______________
Lacoste:
There are about half a dozen tournaments on the tour where apparel makers release new designs; the four Slams along with the heavy-hitter events in Miami and Indian Wells. With the Australian Open beginning Monday, we've got the latest from Lacoste for men's #1, Novak Djokovic.
The Djoker has moved around a bit equipment-wise- clothing from adidas to Sergio Tacchini to Uniqlo and now Lacoste; shoes from adidas to the current Asics; and racquets from Wilson to Head. Given his age and the length of the deals, I doubt he'll move on from any of them at this point, although you never know.
We're focusing on Lacoste here, who he signed with in May of 2017. Lacoste has long moved past the solid color polo shirts they made their name with, as you can see with Djokovic's Australian Open design. The colors here are white with "electric blue," and Lacoste notes that "a broken line print inspired by the theme of speed gives the illusion of perspective on the front of the stretch technical jersey polo shirt."
I'm not sure what that means, but the shirt looks good and he'll match it color-wise with his signature Asics sneakers.
Fila:
Marin Cilic may be the biggest name player that no one except true tennis nuts know about. But he's ranked #7 in the world, won the 2014 US Open, and that means he has game. He's the top endorser for Fila, and his conservative "Set Point" look comes in "icy" blue and white.
American John Isner (#10) will also sport these colors.
AOdds and Ends:
Roger Federer's bland, utilitarian Uniqlo AO looks are here; forget ever finding them at retail. Uniqlo is an absolute disaster at marketing tennis. The whole reason for him signing with them was to be a post-tennis career fashion ambassador/clothes horse.
Moving on, I had to scrounge this adidas info from a tennis retailer website since the brand is still showing their, uh, August 2018 U.S. Open stuff on their media website. Wake up, guys! Adidas's AO designs are based around their "Parley" campaign, using recycled plastics in their gear. Defending women's champ Caroline Wozniacki and the rest of the adidas gang will sport the "Tennis X Parley Play For The Oceans" look, which should play well in Australia, mates.
"Halep-peno" Nikes for Simona Halep
Here are the custom shoes she'll be sporting at the year's first major.
What about Andy Murray?
The Castore website shows a "Murray" section. Another look at Murray in Castore here.
Castore appears to be a British VERY hi-end sportswear company.
Nike
Nike will be well represented on the Melbourne courts. Fed may be long gone, but Rafa Nadal, Serena, Sloane Stephens, Elina Svitolina, and many others still sport the Swoosh. NikeCourt's designs for the AO harken back to the late 1980s and early 1990s. Svitolina and Nick Kyrgios are sporting looks once made popular by John McEnroe with his checkboard trimmed outfits and Andre Agassi's denim styled shorts from the late 1980s. A nice detail; Nike has brought back the embroidered NikeCourt logo, instead of the usual heat-pressed swoosh.
______________
Thanks, Brinke.
I'm Back…For A Day
By Jimmer Vilk
Two thousand five hundred and seventy days. That's how long it's been since I've seen a football game on TV (the 2011 Sun Bowl). The last time I watched an NFL game? 3,262 days. Why so long? Well, long story short, Rick Reilly sort of dared me. Long before the 2011 preseason lockout, sportswriters already wrote a lot about it. Many of them shared Reilly's feeling that after a lockout of any duration fans would "welcome the NFL back with open arms because you crave the violence." Pffft…I always loved football *in spite of* the violence. I'll show him, I thought to myself and decided not to watch an entire season to see whether or not I'd miss it. I didn't. In fact, I even started to lose interest in college football. When I had a chance to watch the Grey Cup and passed I knew I was "done" with football.
So why am I "back"? Well, long story short, I want to go out on a high note. The Saints' Super Bowl win left a bad taste in my mouth after the bounty news broke, plus uni-wise XLIV was nice but not stellar. The possibility of a Chiefs/Rams title game (which could conceivably tie IV as the Best Looking Super Bowl) got me interested in coming out of retirement. Then I realized yesterday featured the Colts and Chiefs at Arrowhead (with a possible snow storm!) followed by the Cowboys and Rams at the venerable LA Coliseum. Two great uni matchups in two great venues? THERE'S my high note. What follows are my observations on a day of watching two NFL games after eight years of watching none.
. . . . .
Chiefs/Colts
Just before kickoff: Snow at Arrowhead! Not a lot, though, so far. Nice stadium but I still miss KC Municipal, especially when they painted the Chiefs AND the visitor's helmets at midfield (not just for the playoffs but every single home game). And I'm just in time to witness the Cris Collinsworth slide-in I've heard so much about lately!
If the snow continues the only downside would be the Colts blending in too much. I kind of wish they still had the blue pants they wore back in the 90s. Even without snow that would be a great contrast to the Chiefs' classic red/red/white, eh?
Slowly getting used to these new helmets. Some of them, including Travis Kelce's, look a bit like a hybrid Willie Lanier helmet. Hope they actually do what they're supposed to do, but I still think it's going to take more than technology to reduce concussions. Another discussion for another day.
Five minutes in: First touchdown and…oh yeah, I keep forgetting they moved back the extra point attempt. Just glad they haven't added a spinning windmill to the goalposts yet…
A 30-second commercial break? When did that start?
One thing that hasn't changed: Adam Vinatieri is still alive and kicking! Mr. Dependable to end the half…doink…
Halftime has ended and where is my snow? Oh well, at least the Colts stand out nicely and I settle into the remainder of a mostly entertaining contest, even if it isn't a really close game.
And the best looking team in the league lives to play another week. At some point during my time away I decided the Chiefs would be my new favorite team should I ever return, so I'm happy.
. . . . .
Rams/Cowboys
Man, I never thought I'd see the NFL return to the Coliseum. The old building still looks great. Why bother building a new one?
Missed the kickoff and apparently the sun as well. I know it's January but I thought there'd be a few minutes of daylight.
To be honest, the Rams' throwbacks, while completely awesome, were not the clincher for me today. I would've watched this one even if they wore their current mismatched highly-contrasting uniforms. I know most of you hate them. From what I've seen of them, the blue/white helmet really pops when paired with the blue/gold/white jersey. It just doesn't bother me.
Actually, I was kind of hoping the Rams went with white jerseys to make the Cowboys wear their "jinxed" blue ones. Not that I believe in jinxes…I really think Dallas needs to get away from that and embrace their blue jerseys more often.
What also doesn't bother me is LA's dark blue helmet with the lighter blue jersey. Reminds me of the Showtime Lakers when the purple shorts didn't always match perfectly with the jerseys. And of course the Cowboys' helmets and pants not matching is no dealbreaker. In the end I guess it's great both teams went with their classic looks in this classic stadium.
The end zone font is new compared to the Rams' last time in LA. I like. Speaking of fonts, I'm so glad the Coliseum grounds crew still uses the same stencils for the yard numbers. They're even more of an institution than Joe Buck, Troy Aikman and the Fox Sports theme song!
Hey, one thing I never noticed until today: the 1 on the 10-yard line is serifed on the bottom, but the 4 on the 40-yard line is not. I'm not suggesting they make them the same. If they ever do I prefer the way they did the 4.
This game ended up pretty much like the other…not a nail baiter, yet still entertaining and a feast for the eyes. Does this mean I'm all the way back? Probably not. I still have some issues with the sport, but today did nothing to make it worse. If there's no Chiefs/Rams Super Bowl (or if there is and I don't tune in), I picked a good day to say goodbye.
The National Championship
Can't stop…won't stop.
The National Championship game between Clemson and Alabama took place a little less than a week ago — and it was the fourth time in four years Clemson and Alabama met in the playoffs (thrice it was for the title). Clemson emerged victorious, so the two teams split their four meetings 2-2. Two of those years, Clemson wore orange/orange/orange (vs. Bama in crimson/white/white) while the other two had Alabama in crimson/crimson/white vs. Clemson in orange/white/orange. Interestingly, the team wearing the white jersey won each game. In 2018, Alabama won the national championship over Georgia wearing…you guessed it, white jerseys.
I'm wondering if there are any superstitious types out there thinking, "hey, maybe the white jersey is lucky."
Anyway. Even though the NCAA season ended with last Monday's National Championship game, and the SMUW crew bid adieu to the readers for the season, both my ACC Tracker (Rex Henry) and my SEC Tracker (Ethan Dimitroff) sent me graphics for the final game (unsolicited, I might add). What a nice way to close out the season. Of course, I also think this is the first time either has depicted a uniform matchup from a conference they don't normally cover.
As a bonus, Ethan has come up with a new template he'll be using in the fall, so this is a test drive. Here's how the boys showed the matchups (click to enlarge for more detail):
Ethan Dimitroff

Rex Henry

Thanks gentlemen! We'll see you (and the entire SMUW crew) this fall!
A Niggling Little Thing…
…that drives me totally batshit*
*With apologies to Paul, who first coined that phrase…
Let's call this one the helmet apostrophe catastrophe. Or not.
Notice anything a bit off with the Colts helmets these days? Does something just not look quite right?
This isn't a new phenomenon, but the past couple weekends, while really closely watching the Colts, I noticed that the way most of the newer style helmets have air hole cuts, the Colts horseshoe logo seems to "blend" with the helmet cut, morphing into what I can best describe as a partial upside-down Omega. It's like the horseshoe itself (and it appears on both sides of the helmet this way) has an elongated end. I know it's just an optical illusion, but it looks like this on many players.
Now I'm NOT a helmet guy, but it seems no matter which one is worn, the effect is either slight or severe. In isolation, it's not so bad, but when I see it on players on the field, it seems to affect all the helmets. Dig:
It seems really bad on the helmets above. Below it's "better" but still annoying…
Again, it's much more noticeable during gameplay and on TV, but even in stills it just looks (at least to my eye) like the horseshoe has some extra metal on one of its ends. As I said, it appears this way on both sides of the hats:
Occasionally there seems to be a helmet where there is a definitely white space between the horseshoe and the vent:
I don't know why this bugs me, but it does. At least I won't have to worry about it bothering me any more this season. Am I nuts? Am I alone in this? Or is this one of those *you can't unsee* it things…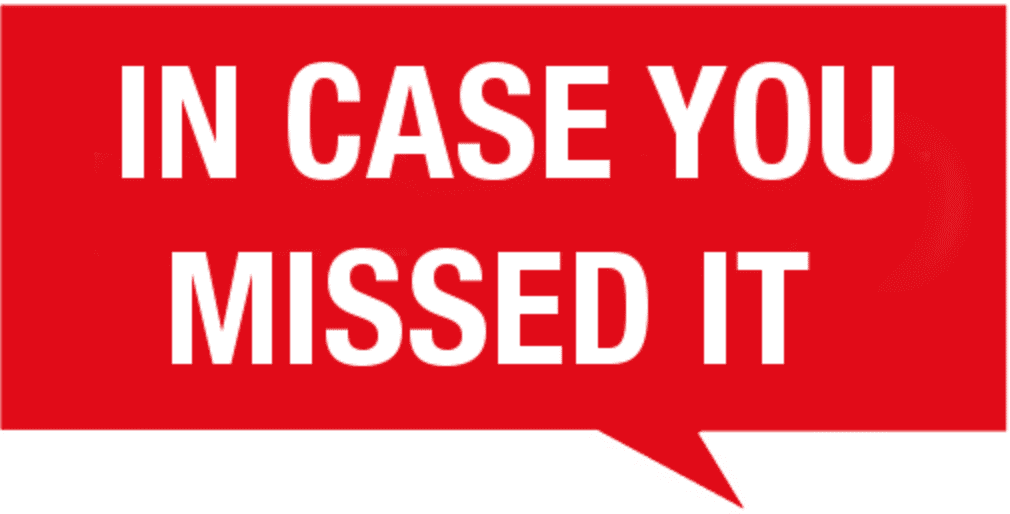 And now a few words from Paul: Hi there. We had some pretty big entries on the site this week, including my Cincinnati travelogue and the first installment of Question Time in a year and a half.
In addition, I had a new ESPN column, about Schutt's new custom-fitted F7 helmet, which is the latest salvo in the football helmet arms race.
We now return you to your regularly scheduled Phil-fest.

Too Good…
for the Ticker
Reader Mike Williams sent in a really, really short one that would probably fit in the ticker, but it's just too good for the ticker. The e-mail subject line was: "A fun mash-up: Washington Senators & Wonder Woman"
Here's Mike…
Wonder Woman
Season 3, Episode 4:
"The Fine Art of Crime"
Original airdate: Oct. 13, 1978

Ed Begley, JR.

Oddities:
1. wedding ring (?)
2. zipper front
3. boy-scout style slide-belt
4. hat & shirt logos not worn together; per my best review of Uniform Database
Thanks Mike.
OK. Now, on to the ticker…
Uni Watch News Ticker
By Phil

Baseball News: You all remember Terry Pendleton, who played for a number of teams throughout his career, and won an MVP Award for the Atlanta Braves, right? Well, Douglas Ford spotted him being interviewed and wearing, in Douglas' words, an "offensive hoodie". … Here's a look at the softball uniforms for the Brooklyn nine-nine squad (from Al N. Kreit). … We're always used to seeing the Pirates Bumblebee unis in photos, but we don't often get to check them out in action (from Bruce Menard). Beauties! … This season the San Diego will celebrate their 50th Anniversary. During the #PadresFanFest, they present the logos that we will be using during the regular campaign (from Maximiliano). Better looks come from Paul: Padres' newly revealed 50th anniversary logo, which will be worn as sleeve/cap patch in 2019. Alternate-colored versions of Padres' 50th-anniversary logo, to be used with retro-brown and digital camouflage jerseys. Here's how the logo patches will look on the jerseys.

NFL News: This came in early yesterday, but too late to make yesterday's ticker, from David Smolowitz: "NFL did a nice job with this instagram shot showing the potential AFC Championship matchups with appropriate home/away unis based on the matchup." … Based on this screen grab, Nicholas Rath believes that the Pro Bowl uniforms will be the same as last year. I have no knowledge if this is the case, and Nike could throw us a curve ball and change things up. But maybe they realize that no one watches the game, so they're not going to worry about new merch. … 50 Years Ago Yesterday: The New York Jets shocked the world & beat the Baltimore Colts to win Super Bowl III. Here's Joe Namath's championship ring! (January 12, 1969). From Bruce Menard. … Here's a few nice "vintage" (1989) Cleveland Browns unis. And here's a couple more (from Jimmer Vilk). … What will football helmets look like in the future? Berkeley scientists may have the answer. … Jimmer was all over the NFL yesterday, thinking (hoping? wishing?) the Colts could have busted out the blue pants against the Chiefs in the snow. Technically, since they do have color rash blue pants, I suppose this combo would be possible. … Hmmmm. Tony T asks "What does Chris Collinsworth have on his thumbs? Hard to tell but therems (sic)on on the right thumb as well." Make sure to check out the replies to that tweet! … Here's just a tremendous photo of the Chicago Cardinals in Yankee Stadium, from the late 1950s (from Goat Jerseys). … Because we all need more crossovers: Playoff matchups this weekend in basketball form! And the rest of the NFL here (from Jon DeLotell). … Yesterday's Rams/Cowboys game looked stellar, but how great would it be if we could have seen a matchup like this???? … Sometimes other websites rank uni matchups. This may be the first time I almost agree 100%. The Chargers/Pats should look better than the mono-black-leodard-look Saints/Eagles. … Did we mention last night's Rams/Cowboys game was beautiful? "Putting the helmet at midfield is nice," says Kevin McLaughlin, "but the attention to detail by putting in the chinstrap snap goes that extra yard." … A couple people noticed this, but the Chiefs are one of several teams who don't wear captaincy patches until the playoffs (from Brian Stoll). Tweeter Eric McClung adds KC rotates captains during the regular season so no one wears the patch until they vote on postseason captains. … Pretty sure we've reported this before, but, according to "Vintage Browns," in "1990 Webster Slaughter didn't order orange cleats, he just painted them that way his damn self" (h/t Robert Hayes). … Here's a great old photo showing Vince Lombardi and Tom Landry wearing New York Giants' jackets with two different NY styles (via Paul, from Peach). Even more interestingly, Lombardi's very much resembles the Yankees-style interlocking NY, while Landry's is the same as the NY Baseball Giants. … Spotted at last night's NFC Divisional round LAR vs DAL. Rams fan with a Kaepernick 7 RAMS jersey (from F.K. Yaaj). … Not sure how uni-notable this is, but BringinThe44 noticed the Nike logo on the pants & Adidas gloves for an unidentified Rams player.

College/High School Football News: Here's a bunch of cool stuff from Russell Goutierez: I'm sure we've seen these before, but once again couldn't hurt — the College Football Hall of Fame has a wall of helmets from different schools (there are more than 700 overall). Also from the CFHOF, this gorgeous Princeton jersey (how great are those striped sleeves?), as well as this wonderful display showing the service academy uniforms…and uniforms. Great stuff! … In a similar vein to the first graphic, this is displayed at Centurylink Field. It's all of the high school football helmets for teams in Washington (from Tim Rooney). … The Polynesian Bowl have unveiled their uniforms.

Hockey News: Reader Michael Goldberg "kept seeing this on Chicago WGN for the Blackhawks at Golden Knights game. Not sure why William Karlsson is in a practice jersey, but it really bothered me. Only other thing I could think of was maybe it an older picture from the start of the franchise last year before they had official uniforms." … The NHL is testing player-tracking technology that could fundamentally change how we watch the game (from Trent Guyer). … Here's a look back at the NHL All Star Game jerseys since 2011. … It's not just minor league hockey who wear ugly sweaters, sometimes girls do it too! And check out the OppoSuit the coach is wearing. That suit was worn by both Omoy Hall (one of my curling teammates), as well as yours truly (a year later). … Bit of a long one here from John Muir but worth it: MSG+ had inconsistencies between their in-game and intermission/post game scorebugs. In-game, Isles in blue and Rangers in red. Makes sense, both teams are predominantly blue and red is a good contrast color. The scorebug used for intermission and post game had both teams in identical blues. While the discrepancy makes no sense, its possible that there's no need for immediate differentiation when the scorebug is layered over B-roll of NYC, and necessary due to the pace of the game

NBA News: The Oklahoma City Thunder don't have particularly great looking uniforms, but they are now, by default, the best looking unis in the NBA. Ad least until they get an ad patch. Anyhoo, Intern Emeritus Mike Chamernik notes that the OKC Thunder are going to retire Nick Collison's No. 4. Mike adds that Collison spent his whole career with the Sonics/Thunder.

College Hoops News: Yesterday, the N.C. State men were wearing new home basketball uniforms. Sas submitter Gabe Cornwall, "Adidas using same template as before, but trim around edges is white, matching uniform, as opposed to normal red and black (neck band, arm holes, waist band, legs, etc.)." Gallery with many photos in this article. HAH! bryanwdc asks, "Bet you can't figure out which chair Patrick Ewing sits in."

Soccer News: Here is a look at all the Premier League kits to be worn this weekend (from Josh Hinton). … Also from Josh: "Look closely in the video, in the NBC Sports West Ham goal graphic, and you'll see that they used the old west ham logo." … No pic(s) unfortunately, but Mark Coale notes Cardiff City's Aron Gunnarsson switched his kit mid match from long sleeves to short sleeves. Dont see that often. … More from Josh Hinton: apparently New Era and MLS have signed some kind of headwear deal. Great.

Grab Bag: Check out this auction comprising 248 skateboard decks. Says submitter Adam Herbst, "I know skateboarding is not the usual area that Uni Watch covers, but this is good enough for the ticket (sic)." … "Clermont Auvergne (midnight blue and yellow) vs Northampton Saints (black and yellow) in the Challenge Cup rugby is proving quite hard to keep track of," notes Josh Gardner. … Check out this Philadelphia-themed lacrosse helmet at #LaxCon2019, this one for the Philadelphia 76ers (from LaxSportsNetwork). … The EF Education First cycling team just released its new kit for the year. Submitter Bernie Langer adds, " hated it at first, mostly because it's mostly forsaken the team's signature argyle, but in the professional peloton, it'll probably stand out in a pleasing way. Here's a full roundup of all this year's kits." … A new Crown Royal commercial features a ref in purple-striped jersey. Better not tell Paul. Oh, wait.