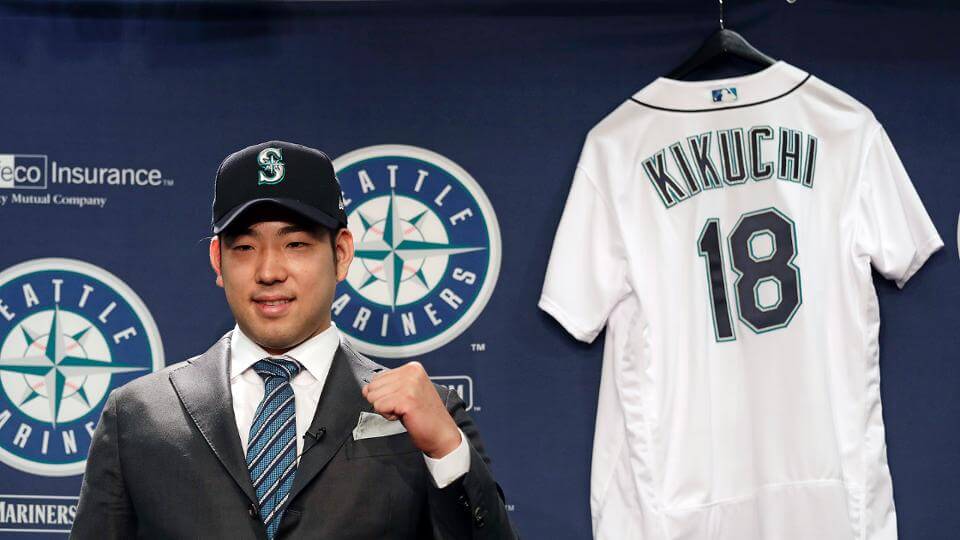 For all photos, click to enlarge
In last Friday's Ticker we had a mention of how newly acquired Mariners pitcher Yusei Kikuchi wore a Mariners-colored necktie to his introductory press conference. That Ticker item was based on a tweet from MLB.com writer Mike Petriello, who wrote, "I am very invested in players wearing team color ties in their first public appearances, and Kikuchi really nailed it here."
That seemed like a fun topic that I'd never thought of before, so I followed up with Petriello to learn more. He said he hadn't made a point of tracking team-colored neckwear over the years — it's just something he tends to notice when it happens. He provided a few additional examples and encouraged me to write about it if I wanted to, so here we are.
Some of the examples that follow are from Petriello, some are from my own photo research, and one is from Phil. This list is by no means exhaustive, but it suggests that at least some players and executives do put some thought into what they wear around their necks when facing the public for the first time as a new member of a team. Let's start with the following players:
Shohei Ohtani, Angels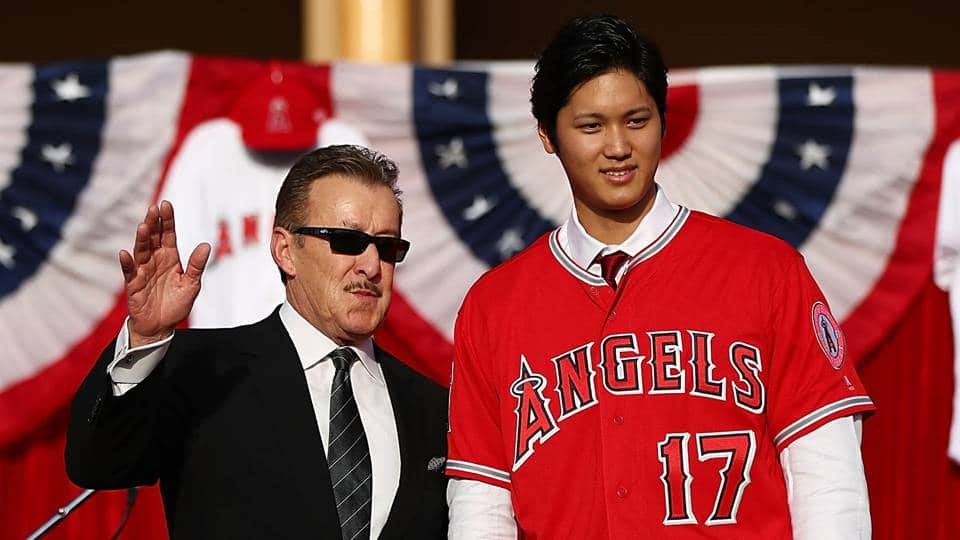 .
Jacoby Ellsbury, Yankees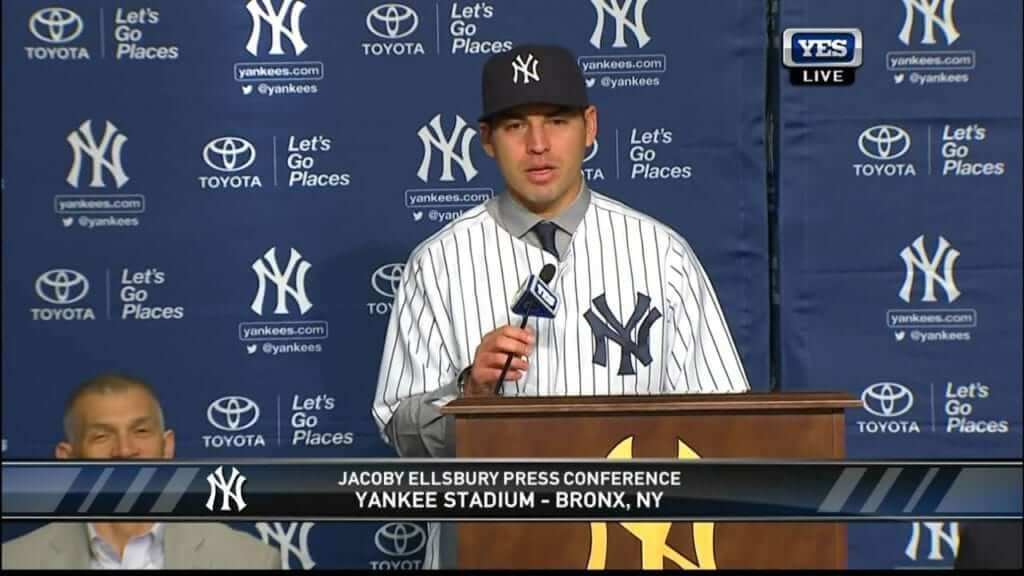 .
Giancarlo Stanton, Yankees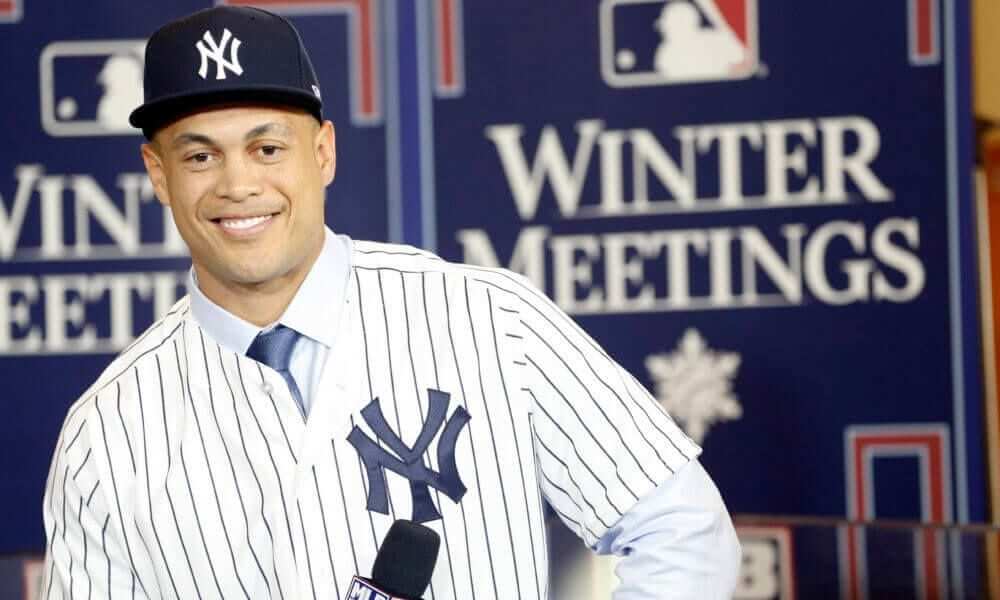 .
Alex Rodriguez, Yankees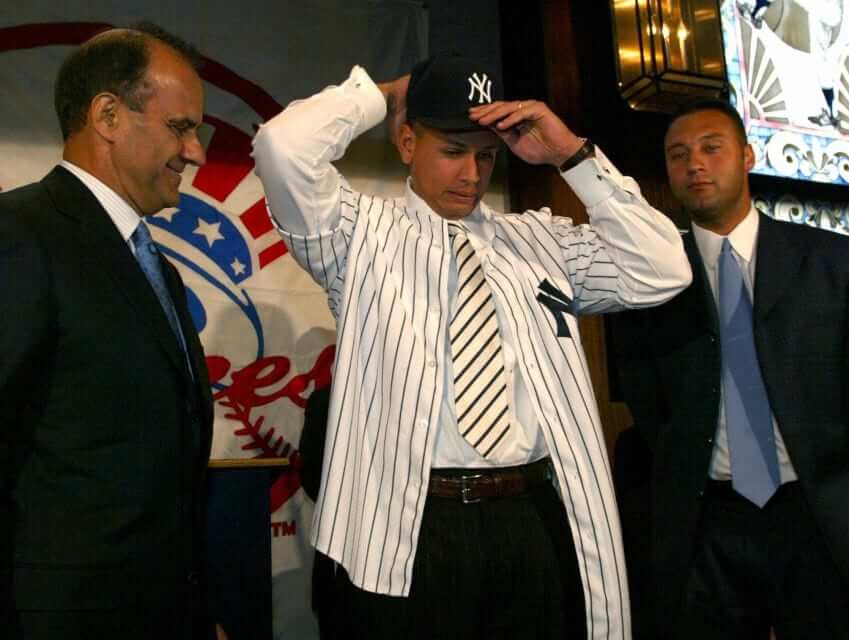 .
Jon Lester, Cubs (also note the uni-numbered French cuff)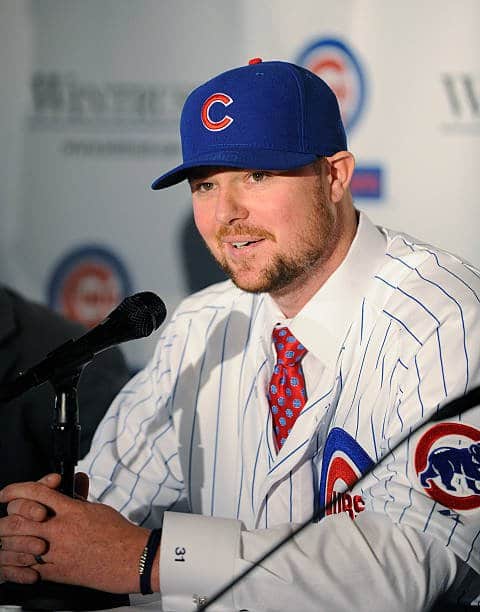 .
Paul Goldschmidt, Cardinals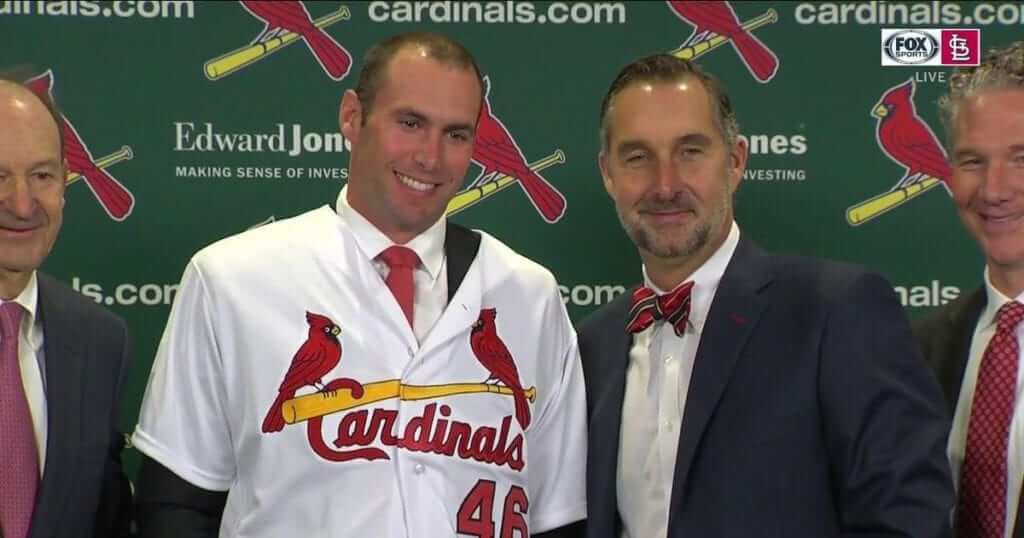 ———
The team-colored neckwear phenomenon also extends to managers and GMs, as seen in the following examples:
Brody Van Wagenen, Mets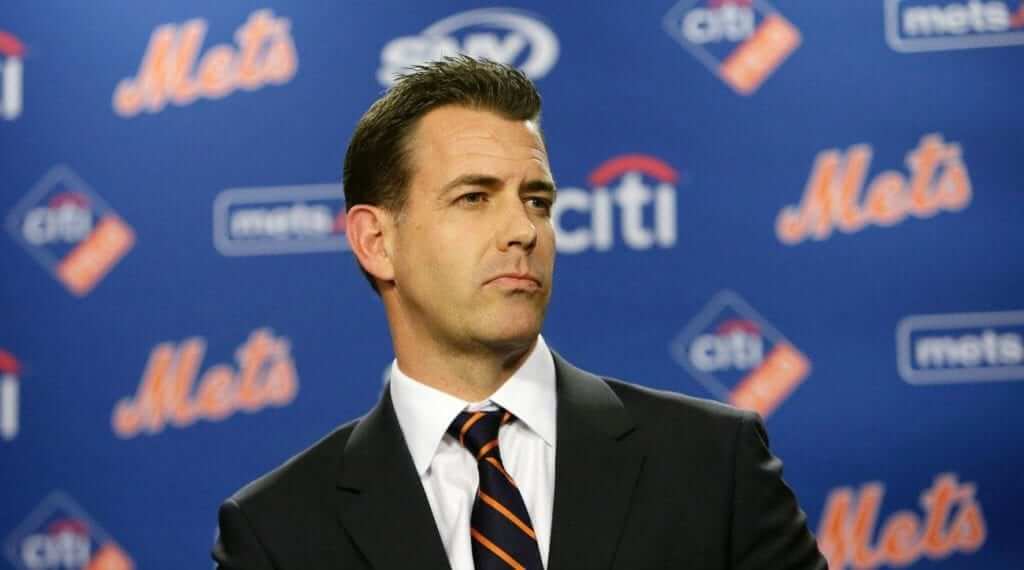 .
Dave Martinez, Nationals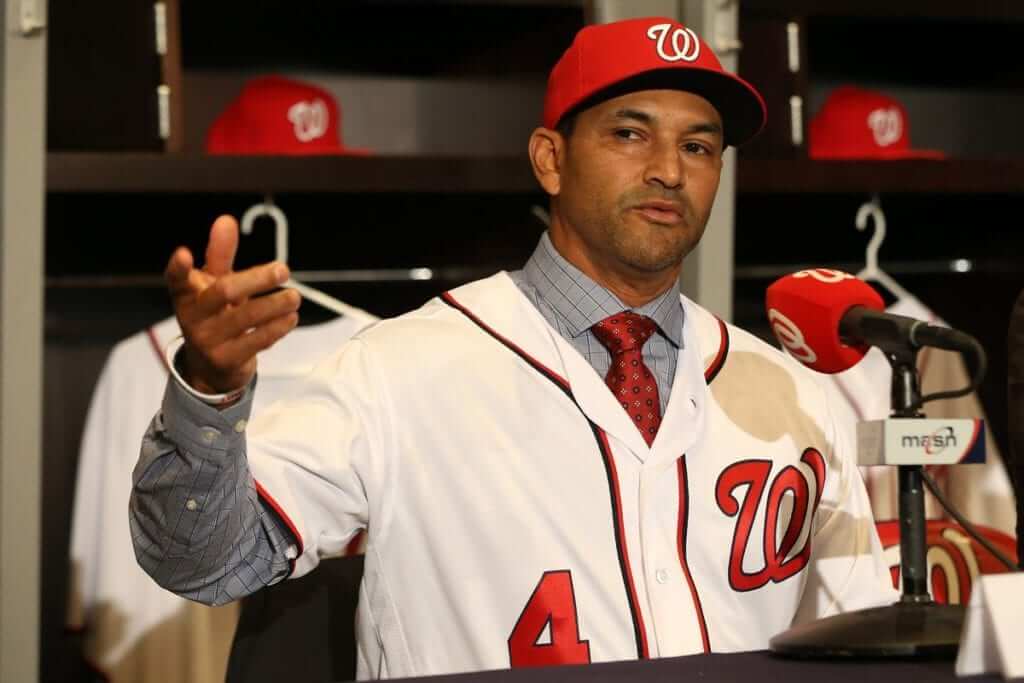 .
Brandon Hyde, Orioles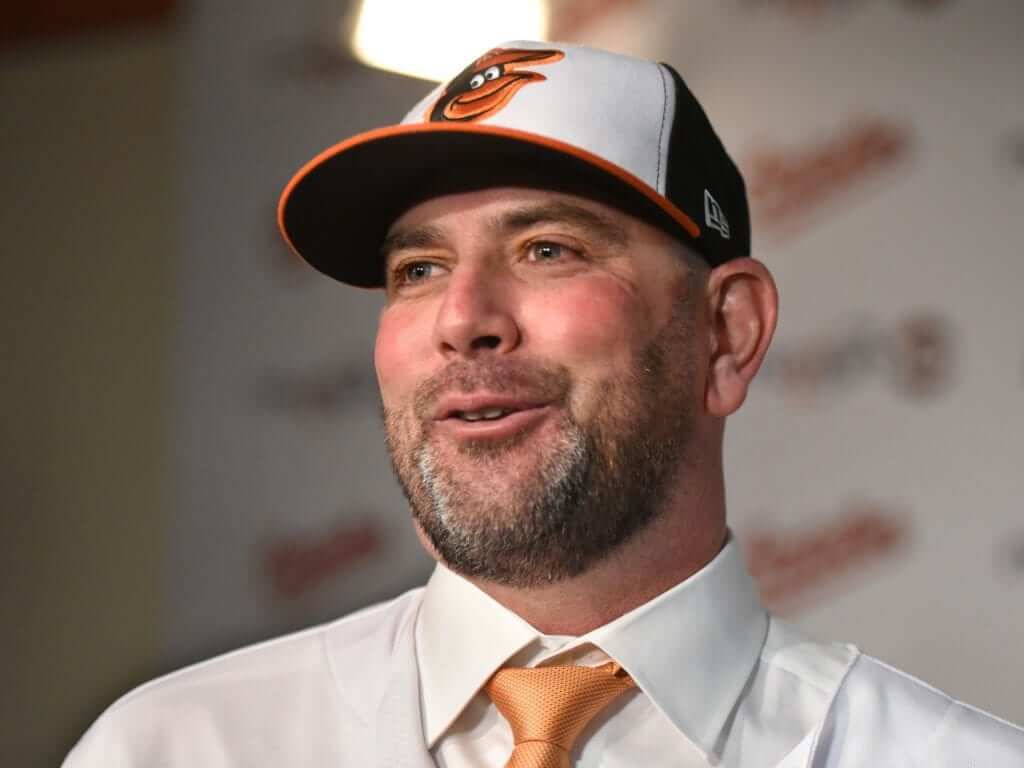 .
Mike Elias, Orioles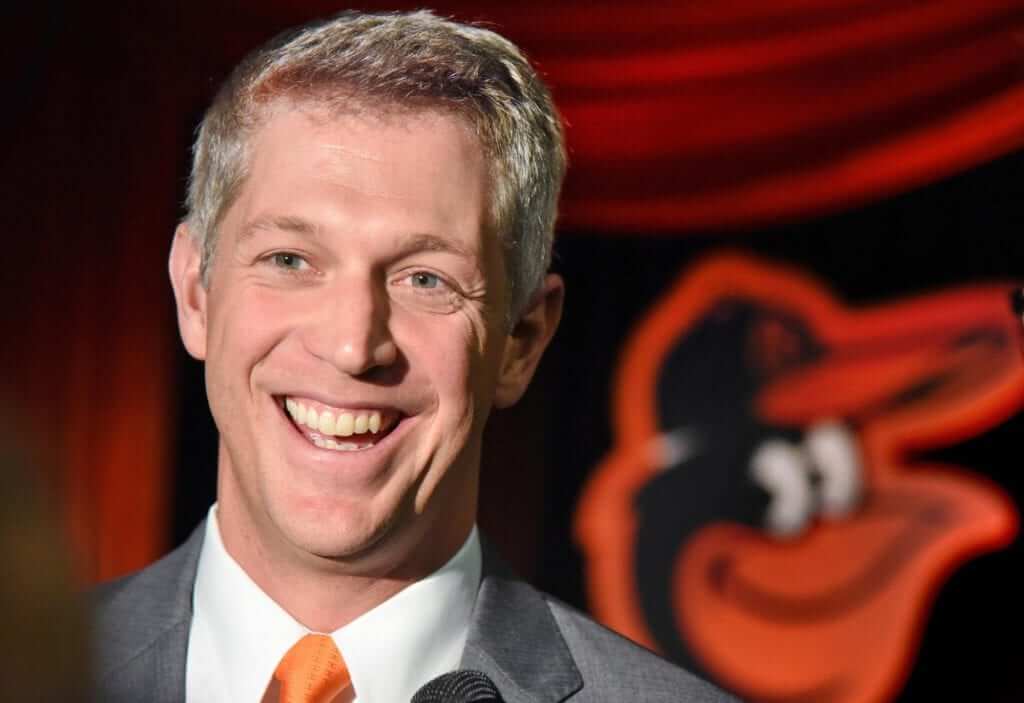 .
Don Mattingly, Marlins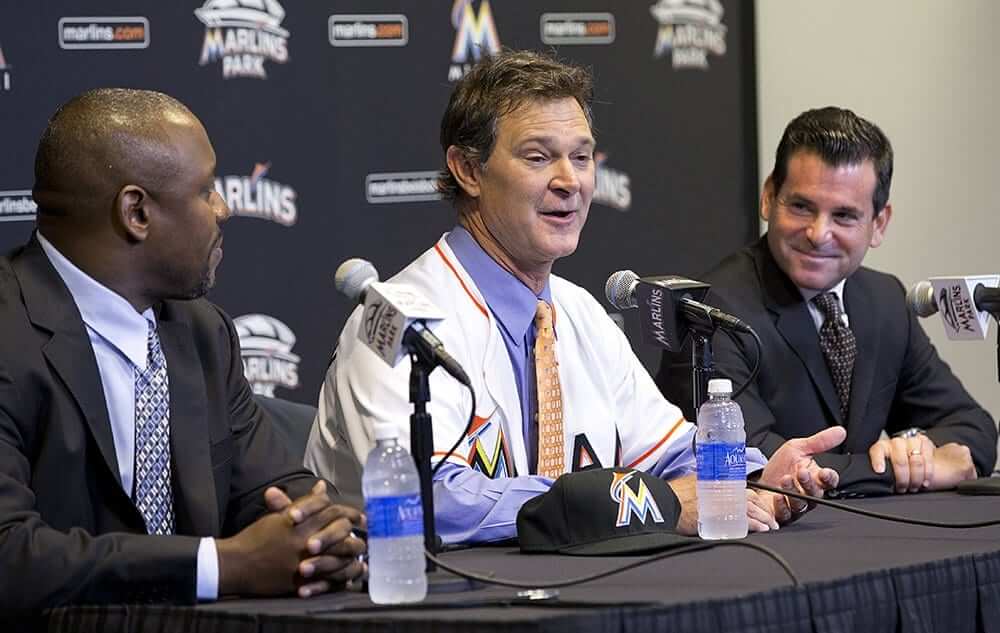 ———
Looking beyond the baseball diamond, we can see that team-colored ties can also be found at introductory pressers in the NFL:
Kirk Cousins, Vikings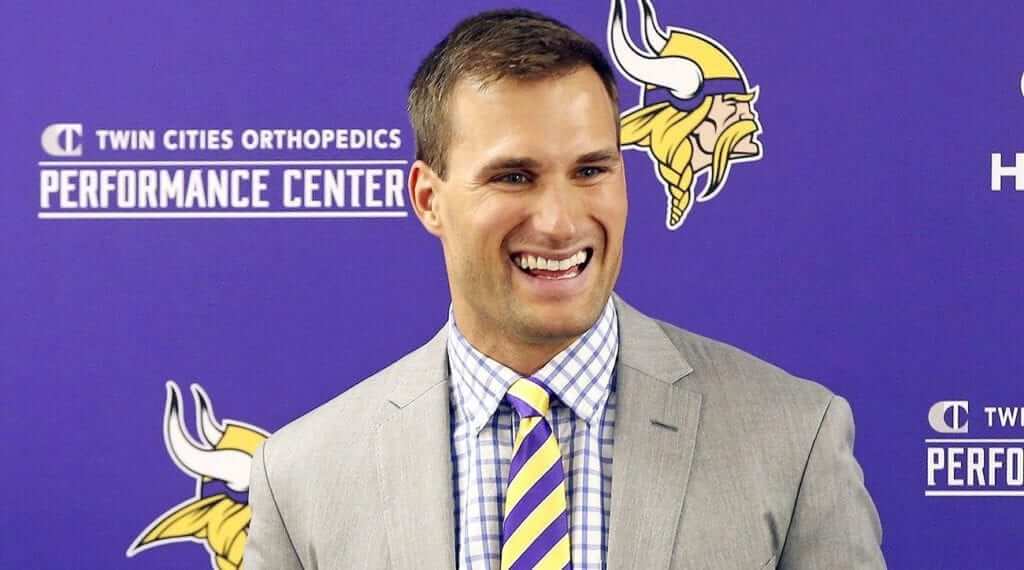 .
Jon Gruden, Raiders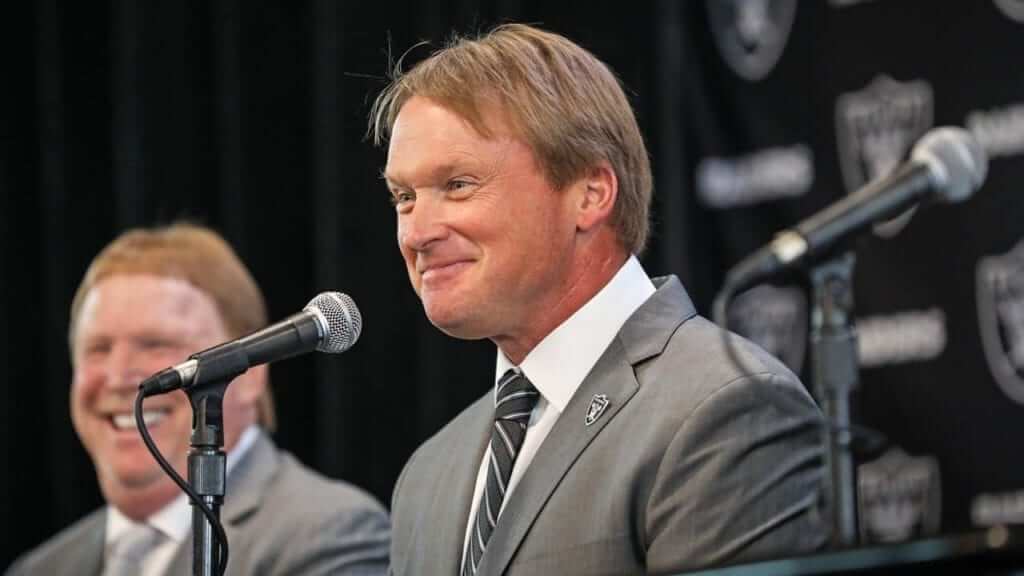 .
Steve Wilks, Cardinals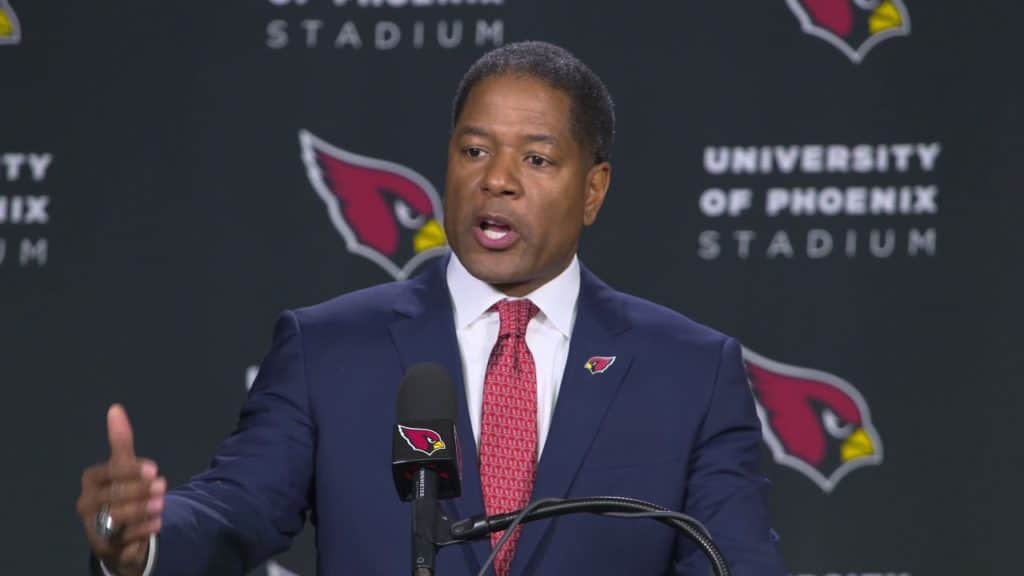 ———
After seeing all of those team-colored ties, it's a little jarring to see someone with non-team-colored neckwear — like, say, Robinson Canó: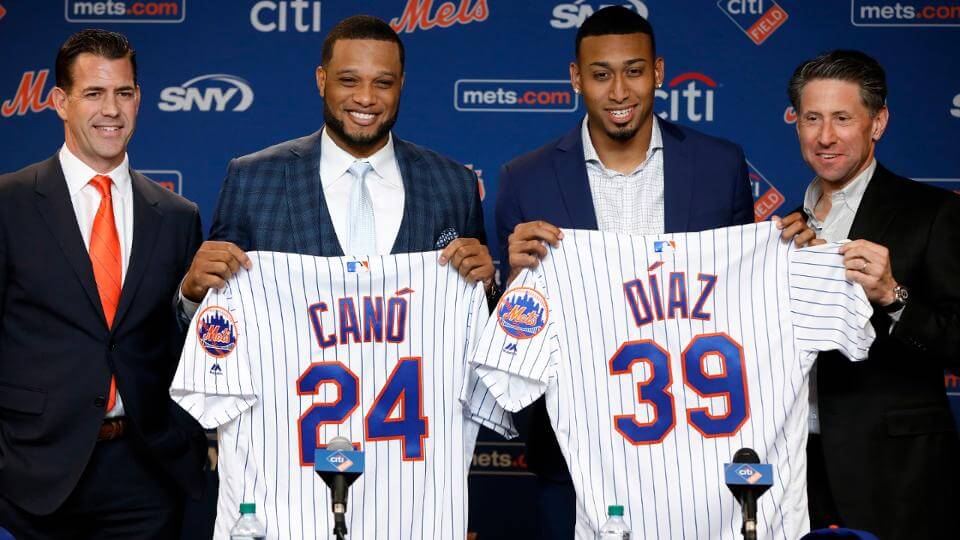 What if you were joining a new team and being publicly introduced — would you try to wear a team-colored tie?
• • • • •
• • • • •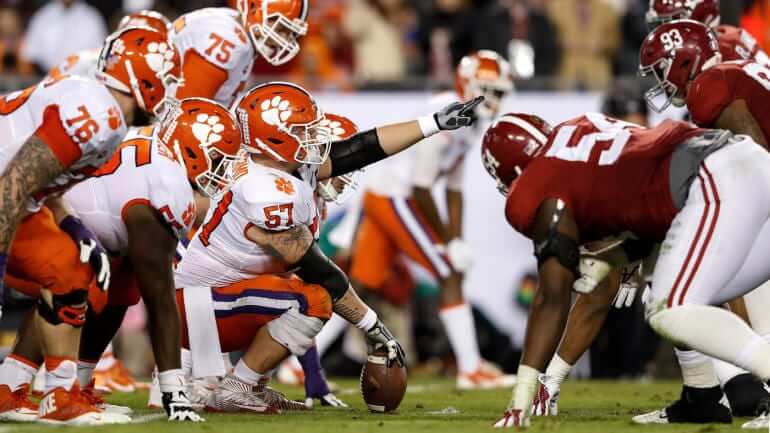 CFB title game recap: Not much uni-notable activity in last night's national championship game between Clemson and Alabama, but here are two tidbits:
• All four of Alabama's senior captains wore SEC "Graduate" patches.
• This was the fourth consecutive 'Bama/Clemson game in which the team wearing white — in other words, the lower-seeded team — won: Alabama in 2016, Clemson in 2017, Alabama in 2018 and now Clemson in 2019.
(My thanks to John Muir and Trey Volk for those two items.)
• • • • •
• • • • •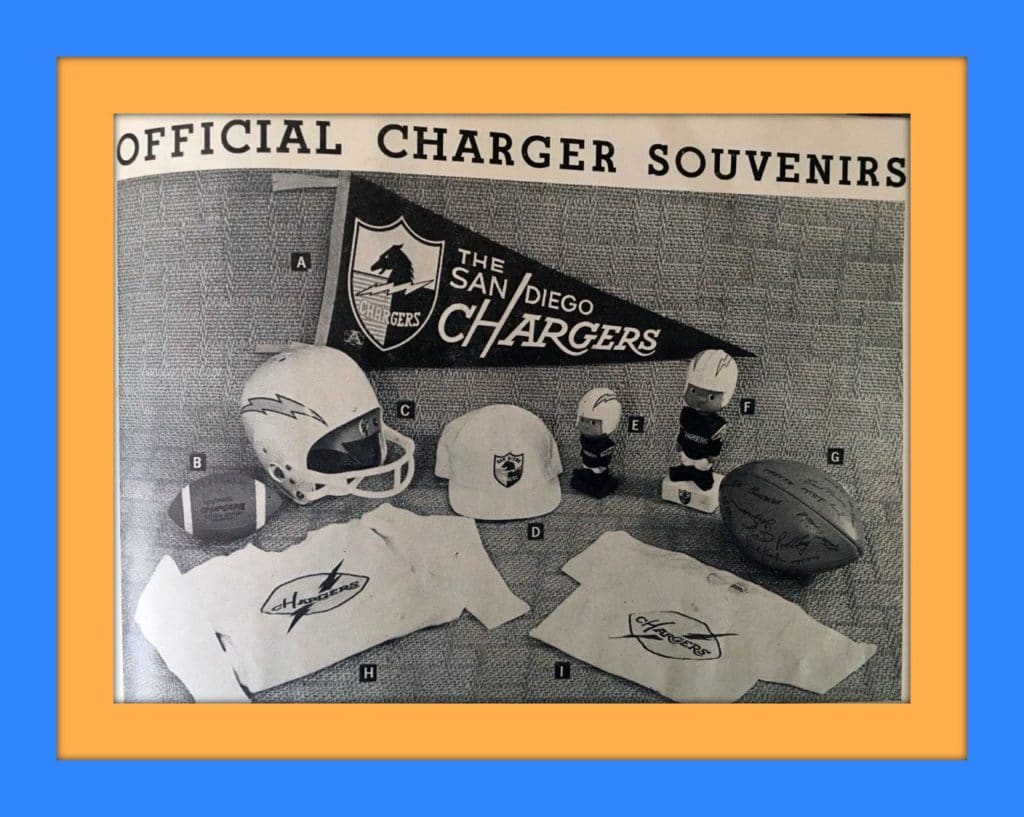 Click to enlarge
Collector's Corner
By Brinke Guthrie
The NFL playoffs are underway, so today we're focusing on this season's postseason class, starting with the Chargers. That assortment of Chargers merch shown above includes this youth football helmet. In addition, we have the coolest jersey that has ever graced an NFL field, the Bolts' early-1960s powder blue look (Mitchell & Ness repro). And then there's this No. 44 Chargers sweatshirt from Champion.
Now for the rest of this week's picks:
• Close cover before striking! These L.A. Rams matchbooks have the team's 1986 schedule printed on the inside cover.
• I remember this one: In the early 1970s, Adidas was the dominant shoe in the NFL. The Cowboys and defensive end George Andrie were featured on this Adidas poster.
• And I remember this guy! Tom Stincic was a linebacker for the Cowboys from 1969-1972. This jersey was made by Southland Athletic Company of Terrell, Texas (east of Big D). Am I reading that tag right — he wore a size L? An NFL linebacker?
• We've got a 1970s New Orleans Saints helmet plaque here, and it looks to be in perfect shape.
• This 1970s Seattle "Jr. Seahawks" binder/pen/bookmarks set from Sears was just the thing for back-to-school in the Pacific Northwest.
• This 1960s placemat features Colts stars Gino Marchetti and Bill Pellington.
• This 1960s Boston Patriots bobble includes their original 1960 season "hat + number" helmet design.
• The strange thing about this 1990s Baltimore Ravens Starter T-shirt is that someone approved this design and thought people would like it.
• Check out this 1970s cardboard cutout Riddell Cowboys helmet! One for the Chiefs, too.
• This 1960s Chase & Sanborn Eagles coffee mug includes the green helmet/white wings combo. (Note: Perhaps this mug is from 1969. Check out this excellent Todd Radom article on the Eagles' helmets. He says in 1969 they wore green helmets at home and white on the road, which I never knew!)
• As far as portrait art goes, no one did it better than Nick Volpe. Dick Butkus, Bobby Douglass, and other Bears players are featured in this lot of Volpe portraits.
Seen an item on eBay that would be good for Collector's Corner? Send any submissions here.
• • • • •
• • • • •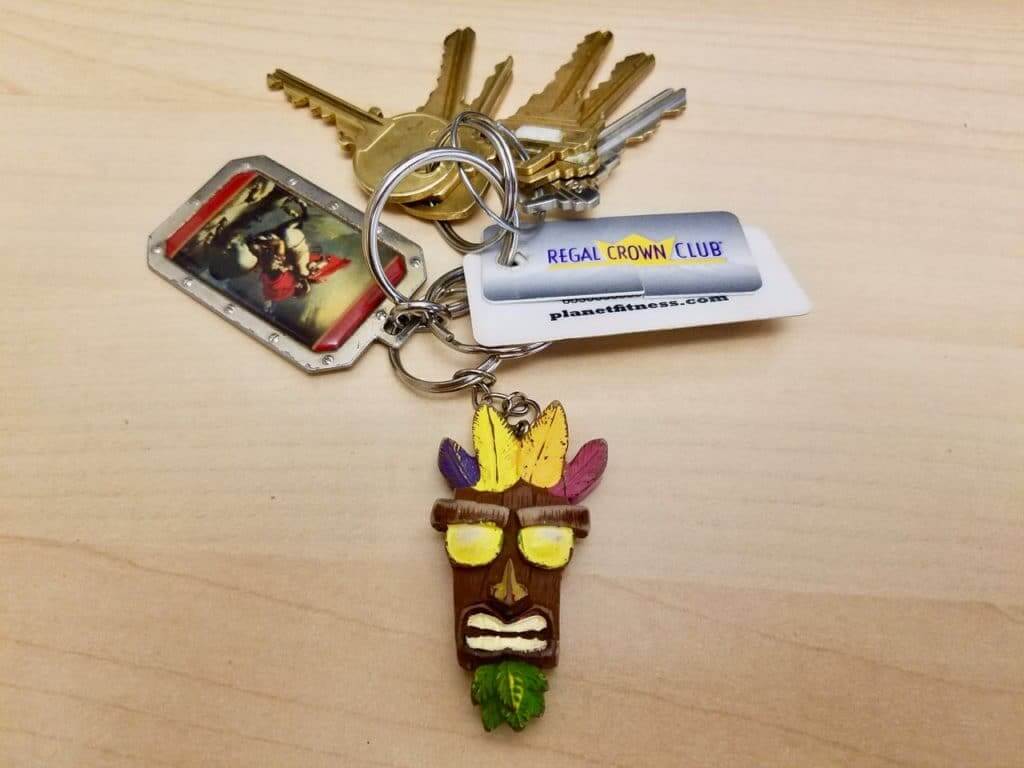 Click to enlarge
KRC update: The latest installment of Key Ring Chronicles is about a miniature Aku Aku mask. It's a really nice piece — check it out here.
• • • • •
• • • • •
The Ticker
By Alex Hider

Baseball News: The Twins have announced they're adding a "living wall" above the center field fence, which will double as the Target Field batter's eye (from R. Scott Rogers). … BSmile shared this photo of a vintage Mr. and Mrs. Met bobblehead yesterday. Check out those felt pennants and caps! … Speaking of bobbleheads, the Lakewood BlueClaws will give away a bobblehead of current Phillies P (and former BlueClaw) Seranthony Domínguez dressed as a knight on April 18 (from John Cerone). … Good find on Antiques Roadshow: Former Yankee Wally Pipp's dugout sweater and cleats, which were valued at $75,000 (also from BSmile). … Here are some of the looks that Kentucky will be sporting in 2019. … New cap for the University of Houston. … Oregon State's championship ring has a glaring design error.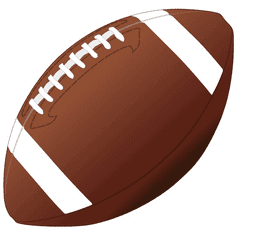 Football News: Bears K Cody Parkey used to play for the Eagles, but that's probably not why this Philly fan wore his jersey to the Flyers game last night (from Matthew Alego). … The Goodyear Blimp has been inducted as an honorary member into the College Football Hall of Fame — the first non-player. I wonder how much Goodyear ponied up for that (from William F. Yurasko). … There's some good uni talk in this Central Michigan podcast by Tim Chapman. 

Hockey News: Goalie Michael Hutchinson was traded from the Panthers to the Leafs late last month, but after appearing in two games with his new team, Hutchinson is still using his Panthers-colored gear (from Will Leslie). … While watching Game Six of the 2000 Stanley Cup Finals, Eric Schultz  spotted a Dallas Stars player with a strange facemask. … Sesame Street's Ernie wore some sweet Chuck Taylor skates when he suited up with the Blackhawks back in the day (from Griffin Smith). … The Hurricanes may be wearing Whalers jerseys these days, but what would Hartford's logo look like in 'Canes colors? (From ACC Tracker.)

NBA News: Warriors PG Steph Curry, who publicly questioned the legitimacy of the moon landing about a month ago, has now made up for it somewhat by releasing a "Moon Landing" colorway of his sneakers, with proceeds going to STEM education initiatives in the Bay Area (from Mike Chamernik). … Couple of number updates from Etienne Catalan: New Cavs PG Cameron Payne will wear No. 3 and new Suns F Quincy Acy will wear No. 4. … The Mavs gave away golf towels modeled after their BFBS uniforms at last night's game (from Randy Peterson).

College Hoops News: A Columbus brewery is partnering with Ringer staffer and former Ohio State walk-on Mark Titus to come up with a commemorative brew for the 10th anniversary of Titus' blog, Club Trillion (from Walt Keys). … Check out the Old English font on these late-'50s Virginia jerseys, sported here by Bob Mortell, who recently passed away (from Chad Dotson).

Soccer News: Mexican team Pumas officially unveiled their third uniforms yesterday (from Ed Zelaski). … Maccabi Tel Aviv FC's kits will now be made by Fila (from Josh Hinton). … Also from Josh: AS Roma's new third kit has leaked.

Grab Bag: We've shared this story before, but it's worth sharing again: Jim Thorpe wore two different shoes — that were different sizes! — and still won two gold medals at the 1912 Olympics (from Kurt Esposito). … Fascinating silent video from 1923 that shows 1,250 men swaying, marching and walking around the then newly built Wembley Stadium to test its stability (from Mark Coale). … A high school basketball team in northeast Ohio wears candy-striped warmup pants, but also poaches Miami University's logo (from Mason Rozycki). … Not sure when this game was played, but it was an eyesore: Spingarn High School (DC) and St. Frances High School (Maryland) went yellow-on-yellow (from Ben Becker). … It's easy to forget how similar Kentucky and Houston's logos are. As Ignacio Salazar found on Reddit, some think that Kentucky's logo looks like someone sat on Houston's logo. … Southwest Airlines is honoring the passing of its founder, Herb Kelleher, by allowing employees to wear old uniform shirts and sweatshirts the week of Jan. 7-13 (from Brinke).