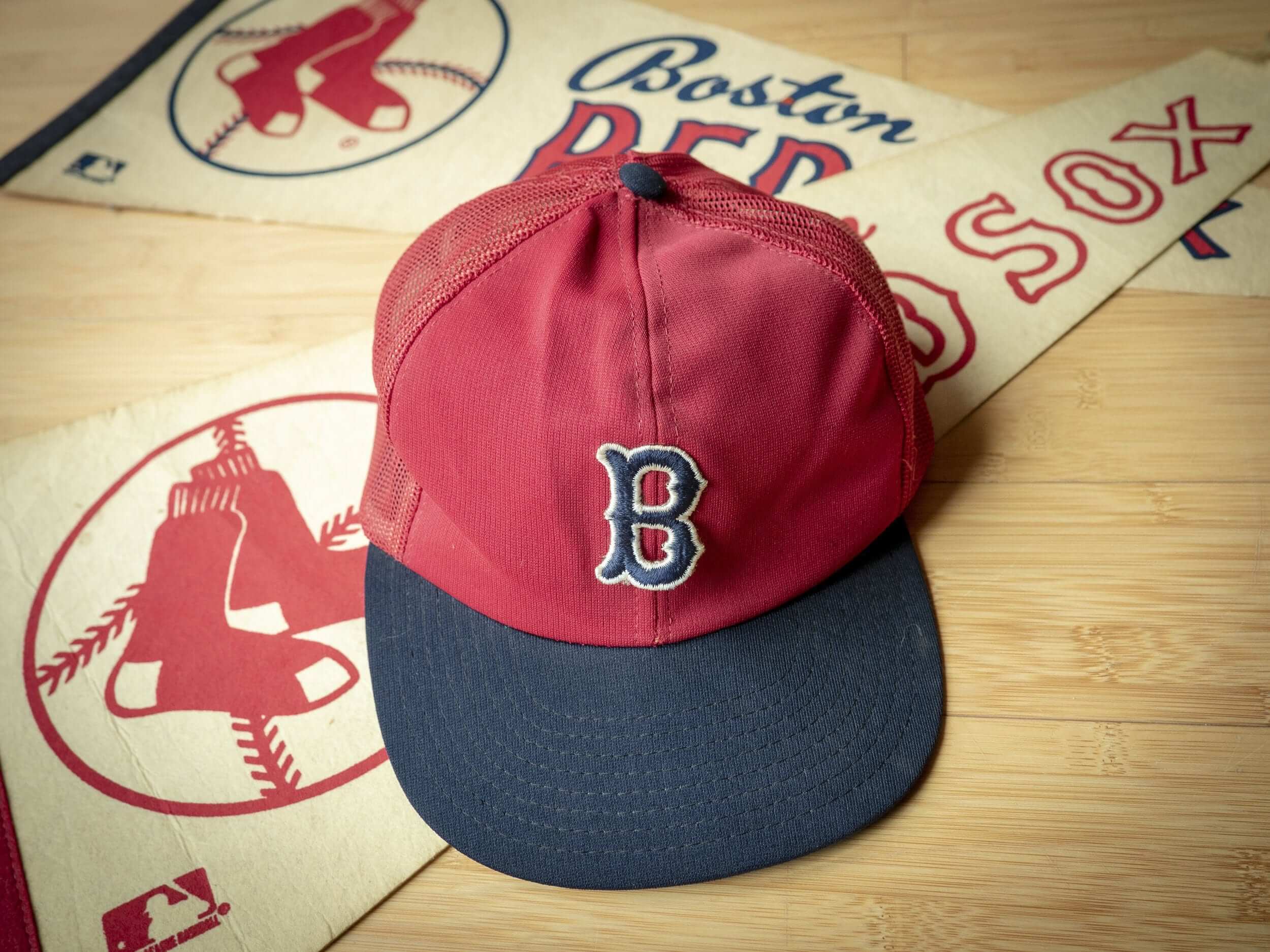 Uniform designer/historian and longtime Uni Watch pal/ally Todd Radom is a Red Sox fan. The cap shown above is the first Sox cap he ever got, back when he was 13 years old. With the Sox set to face off against the Dodgers tonight in Game One of the World Series, Todd has written a really nice piece about the cap, about the Sox, and about his personal history with the team's postseason ups and downs (including his recent gig applying a pregame coat of white paint to the Fenway Park pitching rubber!). It's a really nice piece of writing, and I urge all Uni Watch readers to check it out.
As for me, I've cobbled together my annual Uni Watch World Series Preview, with 10 uni-related tidbits to watch for during the Fall Classic. You can check it out here.
Meanwhile, here's a look at the patches for the Series:
Big fan of the new patches. #WorldSeries pic.twitter.com/DGkXpXPTWN

— Boston Red Sox (@RedSox) October 23, 2018
• • • • •
[adrotate group="2″]
• • • • •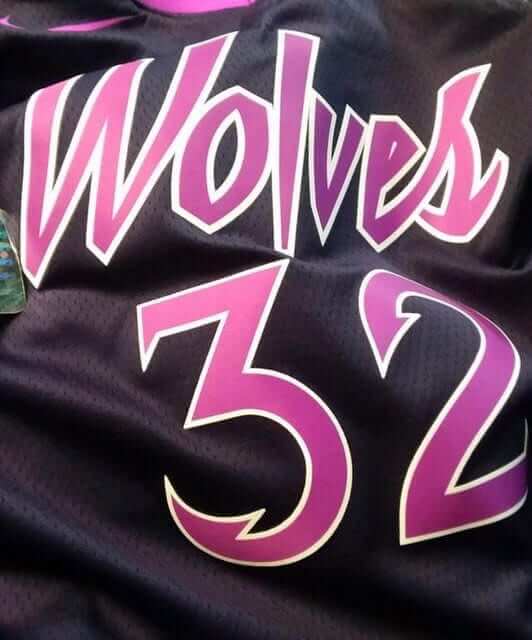 Yet another NBA leak: Twitter-er @TwolvesFRA yesterday posted a photo of what appears to be a Prince-themed Timberwolves jersey. SportsLogos.net quickly confirmed the design as legitimate. LockerVision shows the new City designs starting to be used on-court on Nov. 9, so we'll presumably see the official unveilings of all these leaked designs soon enough.
Interestingly, designer Tom O'Grady says the numerals shown on the jersey appear to be based on the custom typography he created for the NBA more than 20 years ago when the Nets were thinking about rebranding as the New Jersey SwampDragons (the embed cropping is annoying bad, so click on the black-and-white images for a better look at the original numerals):
Glad to see the @Timberwolves and @NBA finally got around using the NJ SwampDragons custom numbers I designed in 1995. Seriously embarrassing.. @PhilHecken @sportslogosnet @UniWatch pic.twitter.com/5cSJy7T07h

— GameplanCreativeCHI (@GameplanChicago) October 23, 2018
If you're not familiar with the SwampDragons story, look here.
• • • • •
[adrotate group="2″]
• • • • •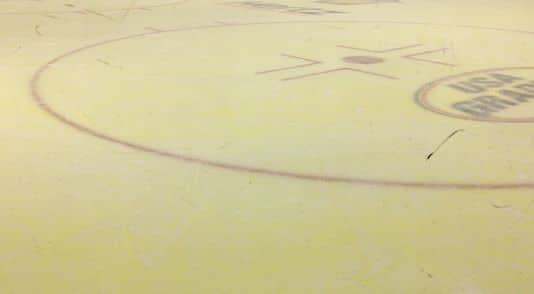 Oh, for fuck's sake: The Florida Everblades — a Carolina Hurricanes affiliate that plays in the ECHL — sold the naming rights to their arena to Hertz earlier this month. Now they've announced that their ice will be dyed yellow, as a nod to Hertz, for the first two games of the season. In addition, Hertz is seeking permission from local authorities "to change the building's color to 'sunny' yellow on the outside.'"
Insert all the obvious jokes about yellow snow here. Also insert my usual rage about the endless encroachment of advertising into every nook and cranny of everything.
(My thanks to Nate Reysen for this one.)
• • • • •
[adrotate group="2″]
• • • • •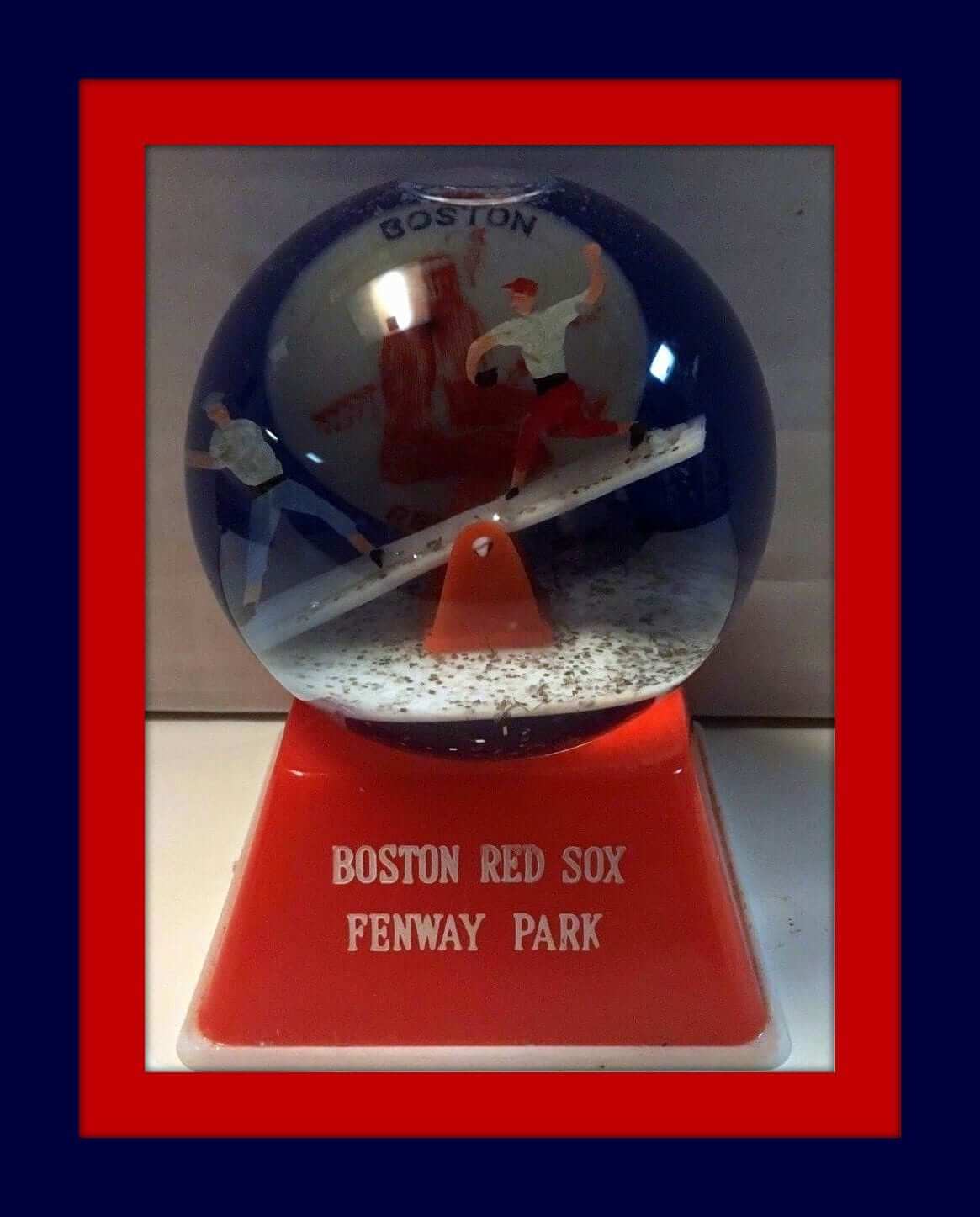 Click to enlarge
Collector's Corner
By Brinke Guthrie
We've got a World Series Edition of Collector's Corner this week, as the Boston Red Sox play host to the L.A. Dodgers tonight at Fenway Park. You can celebrate the Fall Classic with this 1960s Red Sox snow globe — a pitcher and batter on a teeter-totter with the Sox logo in the background.
Now for the rest of this week's picks:
• Here's a 1940s Red Sox cocktail/martini set. The logo reads "Boston Red Sox Baseball Club" and "Fenway Park."
• Can't you just picture Tommy Lasorda (audio NSFW) waddling out to the mound for a pitching change in this 1970s-1980s Dodgers Starter jacket?
• "Stackable Stars" Red Sox Russian nesting dolls? Um, sure. Why not?
• According to the seller, this 1952 Brooklyn Dodgers National League Champions "presentation plate" was awarded to team members and employees.
• This 1960s Red Sox button says, "This Year, Try It for Us" (try what, exactly?) and "We Are With You Are the Way."
• Here's a 1980 varsity-style Dodgers jacket made by Chalk Line.
• Cliff Engle Alert! Check out this 1980s Red Sox sweater with the MLB logo on the sleeve.
• This Brooklyn Dodgers pottery bank dates back to the 1940s. Definitely not uni-correct, but still pretty cool.
• This 1960s Red Sox bobble is described by the seller as a "Moon Face Mini Nodder."
• Dodgers fans will love these 1980 "puffy stickers."
Seen an item on eBay that would be good for Collector's Corner? Send any submissions here.
• • • • •
[adrotate group="2″]
• • • • •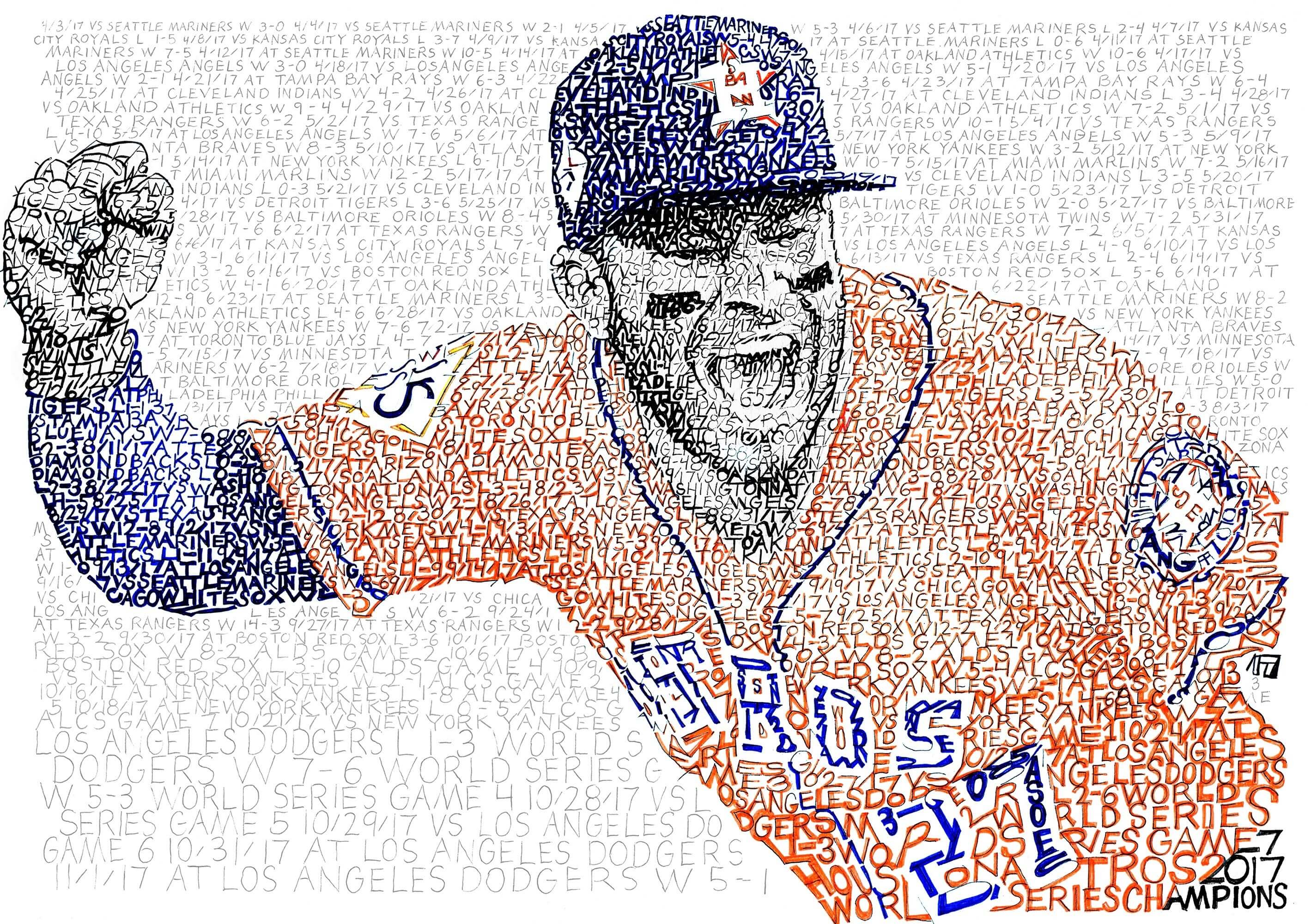 Courtesy of Daniel Duffy/ArtOfWords; click to enlarge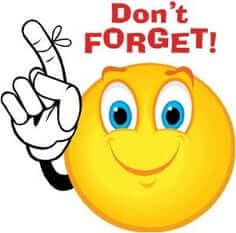 Assorted reminders: In case you've missed it over the past few days, here are some things to keep in mind:
• I'm currently raffling off a free print from Art of Words artist Daniel Duffy (like his portrait of Astros star Jose Altuve, shown above, which features the name of every player in Astros history). Full details here.
• Our friends at Nostalgia Cases, a company that sells smartphone cases with designs based on old soccer jerseys, are offering a 10% discount to Uni Watch readers this week. Full details here.
• We recently lowered the price of our flex-fit Uni Watch alternate cap from $29.99 to $24.99. Get yours here.
• • • • •
[adrotate group="2″]
• • • • •
The Ticker
By Alex Hider

NFL News: Reminder: The Steelers will wear their new throwback uniforms this Sunday against Cleveland. … New Cowboys WR Amari Cooper will wear No. 89. He was traded from the Raiders on Monday afternoon (from Andrew Cosentino). … The NFL stopped fans from buying customized Rae Carruth Panthers jerseys. Carruth was released from prison yesterday after serving nearly 19 years for conspiracy to commit murder (from Michael McLaughlin).

College/High School Football News: Oklahoma State will be wearing 1988 throwbacks this Saturday against Texas. More pictures here (thanks to all who shared). … Georgia Southern usually wears numbers on their helmets, but Thursday they'll wear alternate helmet logos against App State. … Virginia Tech will wear maroon/maroon/white on Thursday (from Andrew Cosentino). … Texas State shared a graphic yesterday depicting uniforms they've worn throughout their history (from Corey Loerwald). … Parkview High and Meadowcreek High, both from Georgia, will play a blue-on-orange color-on-color game on Friday. Unfortunately, they're billing it as a Color Rash matchup (from Adam Garrison).

Hockey News: The Hurricanes wore their black hurricane flag alternates on the road last night in Detroit, as the Red Wings wore white at home. According to the 'Canes broadcast team, it will be the only time the team will wear their alts on the road this season (from Sam Mills). … This document from 1991 gives exact color specifications for some NHL teams from the era (from Noah Kastroll). … Morgan Doninger was at the NWHL game between the Metropolitan Riveters and the Minnesota White Caps over the weekend and noticed that both teams had a No. 24 decal for Denna Laing, a former Boston Pride player who was paralyzed during a game in 2015. Can we call this a perma-"honor" at this point? … Chris Riz clearly Gets It™️. He took his Rangers Winter Classic jersey to the dry cleaners to have a Winter Classic patch sewn on — but they put it in the wrong spot. Sometimes, if you want a job done right, you've gotta do it yourself. Nice work, Chris! … Camouflage jersey upcoming for the Prince Albert Raiders (from Phil).

Basketball News: This year marks the 100th anniversary of the founding of the Akron Wingfoots, who have toured and played in various professional leagues throughout the years. To celebrate, Goodyear — the company that founded the team — is giving away 100 inaugural-season Wingfoots replica jerseys (from Phil). … Southern will wear three different jersey templates this season (from Mike D.).

Soccer News: D.C. United is in the market for a new uniform advertiser (paywalled link) (from John Muir). … Reader Austin Gillis was at an Atlanta restaurant chain that advertises with Atlanta United FC. He noticed that the kids' menu featured cartoon characters wearing Atlanta United jerseys that included an American Family Insurance and an Adidas ad (though the shorts only included two stripes). … New Bob Marley-themed away jersey for Bohemian FC (from Barry Downes and our own Jamie Rathjen).

Grab Bag: Penn State volleyball will wear pink jerseys for cancer awareness on Friday. … A woman in Minnesota has started her own line of sports hijabs for Muslim girls who want to play sports (from Phil). … Piggybacking off Paul's recent Newport Cigarette research project, Taylor Workman sends along this minidoc of a designer who combined Nike and Newport for a pair of shoes as an artistic statement. … In this news report about a local shoe store in St. Cloud, Minn., the owner credits his success to the Brannock device (from Jeff Bovitz). … The logo for Colorado's E-470 toll access highway has some hidden elements — including the color purple, which apparently signifies "tolling" (from Forrest J. Bowlick).