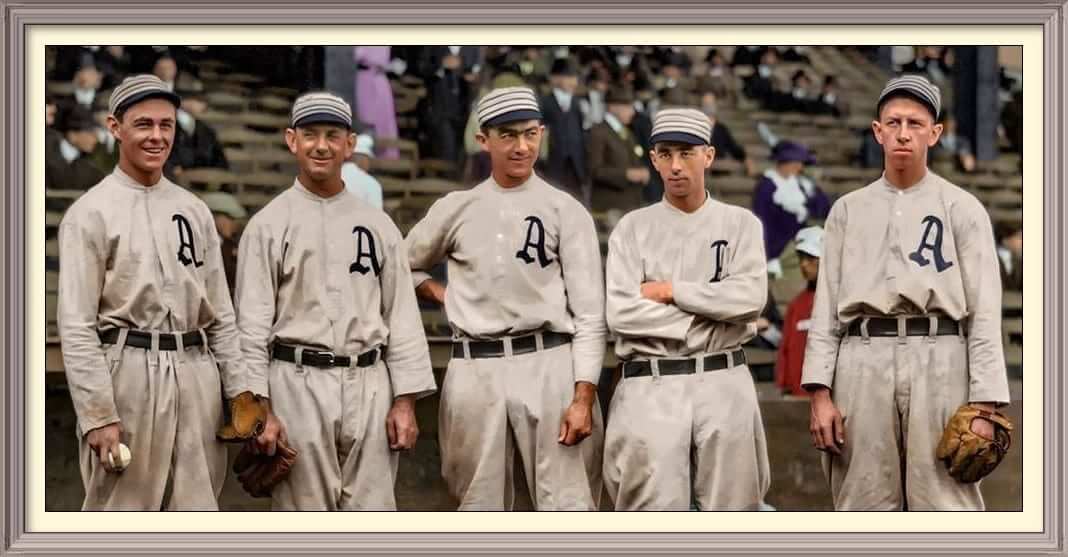 [Editor's Note: Paul is on his annual August break from site. Deputy editor Phil Hecken is in charge from now through the end of the month, although Paul is still on the clock over at ESPN and may be popping up here occasionally.]
By Phil Hecken, with Chris Whitehouse
Follow @PhilHecken

It's been a while since I last featured the awesome colorizations from Chris Whitehouse, who creates colorizations by the monicker, "Man Cave Photos." For those of you not familiar with his work, we first met Chris during this article, and that was followed up by this and finally this posting from last October. Chris returns today with another incredible set of colorizations. While those first few articles featured many gorgeous works, Chris continues to improve, and this latest batch will surely bare that out.
For those of you who don't keep up with Chris on a regular basis (lol), I wanted to point out he's received accolades from the Chicago White Sox where many of his colorized versions of White Sox team photos are now on display at Guaranteed Rate Field Comiskey Park. Some of those colorizations were featured in the October 2017 (see above) post.
Here, in fact, is a recent photo of Chris with Rick Renteria (currently the manager of the Chicago White Sox), posing with his work:
Chris said, "This was taken at SoxFest in Chicago. Ricky was really amazed with the collection of photos. Both Ricky and Jerry Reinsdorf could name everybody in them. Ricky especially loved with this one of Babe and Joe, so we pulled it off the wall and gave it to him, thus the big smile.
"I'm wearing a 1915 White Sox road jersey that my sister made for me. If only the 70's team had copied this jersey with its sensible collar instead of tacking on that ridiculous floppy thing."
Not only have Chris' colorizations themselves gotten much better, he's developed an amazing ability to really clean up and "save" the source photo, which is oftentimes barely discernible (witness the $100K infield, below, for example). It's truly a pleasure to see these old photographs brought to light (as it were).
Awesome stuff, my friend.
OK — lets take a look at what Chris has in store for us today (you can click any photo[s] below to enlarge). His descriptions follow:
• • •
1919 Black Sox team
Coming up on 100 years now, and never forgotten. Sorry Reds fans, but nobody knows if you would have won without the cheating if they even remember that you were playing at all.
The "Eight Men Out" are circled.
• • •
Babe Exhibit Card 1921
According to a friend in the business, this is a famous and much sought-after card for collectors. My restoration and color was done on the original photo used by the card, and not the card itself. It is unusual seeing the Babe as a Yankee without a bat in his hand.
• • •
Babe Ruth, Bill Carrigan, Jack Barry, Vean Gregg 1915
I just love the composition of this image with all the bats lined up in front and the boys looking up to the camera. But I knew that it would be so much better in color.
• • •
Eddie Grant, New York Giants, 1914.
The Great War had yet to begin, and anyway it would be over by Christmas with no need for the US to get involved.
Four years later, 100 years ago this October 15th, US Army Captain Eddie Grant would be killed in action in France, less than a month before the end of the war.
• • •
Johnny Evers, 1907
This was the first Championship year for the Cubs and 2nd baseman Johnny Evers would hit exactly twice his weight. It's too bad that he only weighed 125 pounds, and not 200. He would get another ring the next year, and in 1914 with the Miracle Braves.
• • •
Lefty Grove 1936
It's hard to imagine a pitcher today throwing balls with his finger in a splint.
Not as dominating as when he was with the Philadelphia A's, but Lefty still had a lot of wins to come.
• • •
1901 Pittsburg Pirates
Yes, Pittsburg was spelled without a final H at this time. This team included the great Honus Wagner, Jack Chesbro, and Fred Clark.
Although the American League had begun this year, the Pirates would not face the Champion White Stockings (Sox) for the title, because the idea of a World Series against the upstart league was not to be contemplated.
• • •
Babe Ruth and Joe Jackson
1920 was the Babe's first year with the Yankees and Joe's Last in professional baseball. I doubt that they were really discussing the Babe's bat because photos of two opposing stars examining a bat were very common in those days. The dapper gentleman in the straw boater photobombing the scene appears to be Arnold Rothstein, the man who paid to throw the 1919 Series.
• • •
Philadelphia A's $100,000 Infield, 1913.
No, that's not what Connie Mack paid them. That's what he said he wouldn't take for them.
This was one of the most radical restoration efforts on a blown out image that I've done so far. But when you are working from a good scan, directly from the original glass plate, you can actually tease out the shades hiding deep in the washed out areas.
• • •
And that's all for today. Fantastic stuff (as always) from Mr. Whitehouse. If you don't already, make sure to give Chris a follow on Twitter @ManCavePhotos, and enjoy his work on Facebook as well. You can also check out more of his work at ManCave Pictures dot com.
• • • • • • • • • • • •
[adrotate group="2″]
• • • • • • • • • • • •

Griffins Design Contest
In case you missed it, I'm running the third annual "Grand Rapids Griffins Jersey Design Contest," in which readers are asked to submit jersey design concepts for a third (or alternate) jersey for the team.
Like past years, the team is asking for a jersey (only) design, but other than that, it's pretty wide open.
All of the details are here in this post, but the important big detail is the contest submission deadline, which is Tuesday, August 21st, 2018 (by 11:00 pm E.D.T.). Everything else you need to know is in that post.
OK? OK!
• • • • • • • • • • • •
[adrotate group="2″]
• • • • • • • • • • • •

And now a few words from Paul: I'm happy to report that I'm finally back to feeling 100% physically, although it'll be two more days before I'm allowed to drink alcohol (and boy do I need some — it's been a rough couple of weeks).
A few notes of interest:
• My record sale on Saturday went well, but I still have a few hundred vinyl LPs and CDs that I'd like to sell before I move in two weeks. The LPs include a lot of blues, jazz, oldies/R&B, and indie/punk. The CDs are the same but also include a lot of old-timey country and bluegrass. With a couple of exceptions, everything is in very good condition (and all of it is very, very good music). If you're interested, get in touch and we'll set up a private record-shopping appointment for you.
• As for things I'm selling that aren't records, they're going fast, but there are still some items left. If you're interested in any of them, make me an offer.
• In case you hadn't heard, the Uni Watch flex-fit "alternate" cap is now available for your ordering pleasure.
• If you happen to see any Verizon executives, please punch them in the face for me. They'll know why. Thanks.
• • • • • • • • • • • •
[adrotate group="2″]
• • • • • • • • • • • •
The Ticker
By Jamie Rathjen

Baseball News: Reader Ray Hund has a bunch of pictures for us from a 1991 book about Comiskey Park. "There are pages and pages of photographs taken of Comiskey Park just before it was razed, including the last night game and final game," he says. … The Tigers wore a patch for the number retirement of former pitcher Jack Morris (from Nick Joseph). … There was a white-vs.-white matchup in the Little League World Series Mid-Atlantic championship between Staten Island, N.Y. and Berlin, Md. (from Joe Farris). … The Astros and Mariners also both wore blue (from multiple readers). … Here's a concept for a horror movie-themed minor league promotion (thanks, Phil).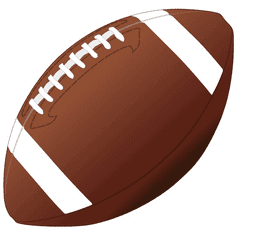 Football News: Someone attempted to sneak onto the field in uniform during the Steelers' practice Saturday, but with several inaccuracies that any Uni Watch reader could have sniffed out in five seconds (from Joe Werner). … One new(-ish) jersey for FCS South Dakota State (from Tanner Butler). … Here's more on Arizona State's new uniforms, which we briefly covered last week (thanks, Phil). … Virginia players have been wearing helmets labeled with their last name in practice.

Hockey News: A Reddit user thinks they've found a mustard-colored prototype Predators jersey (from multiple readers). … A sports editor at the Seattle Times said the paper might be doing a name-the-team contest for a future Seattle NHL team and came up with some logo concepts (from David Raglin). … Reader Wade Heidt has some items from the Hlinka Gretzky Cup, an annual tournament for under-18 national teams usually held in the Czech Republic and Slovakia, but which this year moved to Edmonton and Red Deer, Alberta. At the tournament, Canada wore a black version of its current design, the Czech Republic wore its new crest, and the U.S. wore pants reminiscent of those on the 1980 Olympic team.

Soccer News: From the "because we can" department: it was mentioned during NBC's broadcast of the Tottenham Hotspur/Newcastle United game Saturday that Tottenham's new third shirt features a map of north London on the front. Sure enough, it appears to be distorted satellite imagery of the area around White Hart Lane (before the new stadium was built) with London borough boundaries overlaid. … There's also new kits for English Championship teams Leeds United (second) and Derby County (third), Scottish Championship team Alloa Athletic (first and second), Indiana, Iowa, Louisville, and North Carolina's women's teams (the last from James Gilbert), as well as North Carolina's men's team. … D.C. United goalie Bill Hamid just returned to the team after leaving for Danish team Midtjylland during the last offseason. Hamid's No. 28 is now occupied by fullback Joseph Mora, but changing numbers midseason generally isn't an option, so Hamid chose No. 24 instead (from David Raglin). … There was a blue-vs.-blue matchup in English League One between Coventry City (light) and Wimbledon (dark). … Some Paris Saint-Germain players were missing NOBs in their first league game (from Brad Denny). … An annual friendly hosted by Spanish team Leganés now has its own trophy: a giant cucumber, from the team's nickname (from Lucan Denfield). … Reader Patrick Higgins redesigned the Premier League. … Staying in the PL, three teams – Burnley, Newcastle, and Tottenham – don't currently have sleeve ads, but the newly promoted teams all do, including Wolverhampton Wanderers (from Josh Hinton).

Grab Bag: Reader Ted Kerwin sent us some netball kits out of New Zealand's Premiership. The teams are Central Pulse (yellow) and Waikato Bay of Plenty Magic (black). Netball, a predominately women's sport, superficially resembles basketball – teams shoot at what are essentially basketball hoops without the backboard – but is much different. For example, rather than wearing numbers, each player wears their position on both the front and back of the shirt, which is used to restrict them to specific areas of the court.
• • • • • • • • • • • •
[adrotate group="2″]
• • • • • • • • • • • •