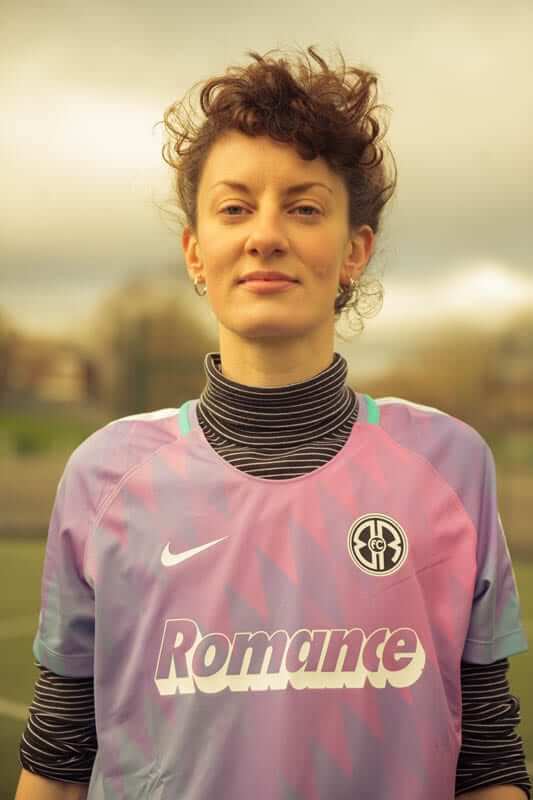 [Editor's Note: Today we have a guest entry from Ticker assistant Jamie Rathjen, who's going to discuss some interesting issues regarding women's soccer. Enjoy. — PL]
By Jamie Rathjen
Twitter-er @Starkman55 recently pointed us toward an article about a grassroots women's soccer team in East London called Romance FC, which collaborated with Nike to design a shirt that's more, well, feminine than the typical women's soccer jersey (as shown at right; click to enlarge).
That raises an interesting point, because women's soccer — like many other women's sports — often looks like an offshoot of the men's game. Let's start with the UK, where 32 of the 38 teams in the English and Scottish top two women's tiers are affiliated with a men's team.
The six outliers are English second-tier team Durham and five in Scotland: 12-time defending champions Glasgow City, top-tier teams Forfar Farmington and Stirling University, and second-tier teams Central Girls (which, incidentally, appears to use a derivative of Sporting KC's logo) and Glasgow Girls.
The other 32 women's teams look pretty familiar, because they're outfitted almost exactly the same as their male counterparts, with perhaps a few more ads plastered on (click to enlarge):
In the second picture shown above, Celtic's shirts even have last season's commemoration of the 1967 European Cup won by the men's team. 
It seems it hasn't yet occurred to these teams that they can come up with designs that incorporate team color but nonetheless have a different look, as the U.S., Japanese, and German national teams have recently done.
Back home, four of the nine NWSL teams — Houston, Orlando, Portland, and Utah — are affiliated with and wear colors used by the MLS teams in their respective cities. However, three of those teams — all except for Portland — are the only ones in the league's short history that haven't used blue or red as their primary color. 
That observation brings us to another point about the women's game: It can be visually bland at times. Turn on most NWSL games and you'll likely see the same colors repeated: blue, red, white, and black. Every team in the league except Seattle currently has a white shirt as second choice.
In the UK, thanks to low budgets, basic designs and manufacturers' templates abound among unaffiliated teams.
There some potentially complicated issues at work here. On the one hand, outfitting the women to look more or less the same as the men may seem to give the women equal status and make them feel as "official" as the men's sides, but it can also turn the women's kits into little more than an afterthought or a rubber stamp. For example, why can't Tottenham Hotspur Ladies — shown in the third picture above — make blue shirts first choice, rather than white? It would be distinctive and would also incorporate a design often seen in the team's visual history.
Similarly, coming up with "more feminine" designs can give the women's teams their own visual identity, but it also runs the risk of devolving into a clichéd ghetto of cutesy kit designs.
But at least for Romance FC, that risk was worth taking. It will be interesting to see if other women's teams stake out their own aesthetic turf. It would also be interesting to hear what Uni Watch's female readers think of all this — please let us know in today's comments.
Update: As if on cue, just as this entry was being published, Everton announced that it was the first Premier League team to use its women's team to reveal a kit — that is, before the men's team.
(Thanks to Twitter-er @Starkman55 for sending us the article that initiated this discussion.)
• • • • •
[adrotate group="2″]
• • • • •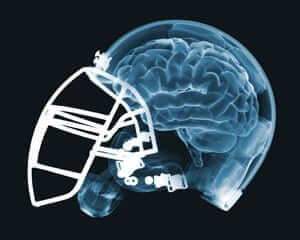 Concussion discussion: College football conferences' annual preseason media days are usually pretty rote affairs, but yesterday's ACC Kickoff Day had a bit of juice thanks to UNC coach Larry Fedora, who made a fool of himself and gladly kept digging when someone offered him a shovel.
Fedora outed himself as a CTE denier, saying he believed certain medical studies and not others (spoiler: he believes the now-discredited studies that show low CTE risk from football) and offering up this whopper: "I'm not sure that anything is proven that football, itself, causes [CTE]." As many observers quickly pointed out, the link between football and CTE has been established right there at UNC, where Fedora coaches.
Fedora also cooked up an interesting conspiracy theory with a side of military jingoism. Check this out:
"Our game is under attack," Fedora told reporters. "I fear the game will be pushed so far from what we know that we won't recognize it in 10 years. And if it does, our country will go down, too."

Fedora said he had talked to military personnel who had suggested the success of the United States military was due, in part, to the number of football players who went on to join the armed forces.
So when football fans chant "dee-fense," they're actually referring to our national defense. Who knew?
One writer has already responded to this nonsense by calling for Fedora's dismissal.
Meanwhile, a new University of Michigan study shows that some of the school's players had signs of brain injuries even though they weren't diagnosed with concussions. Fedora could not be reached for comment, presumably because he was busy defending America's national security (or maybe he was just dealing with UNC's latest NCAA violations, which were reported last night and may result in as many as a dozen players being suspended).
• • • • •
[adrotate group="2″]
• • • • •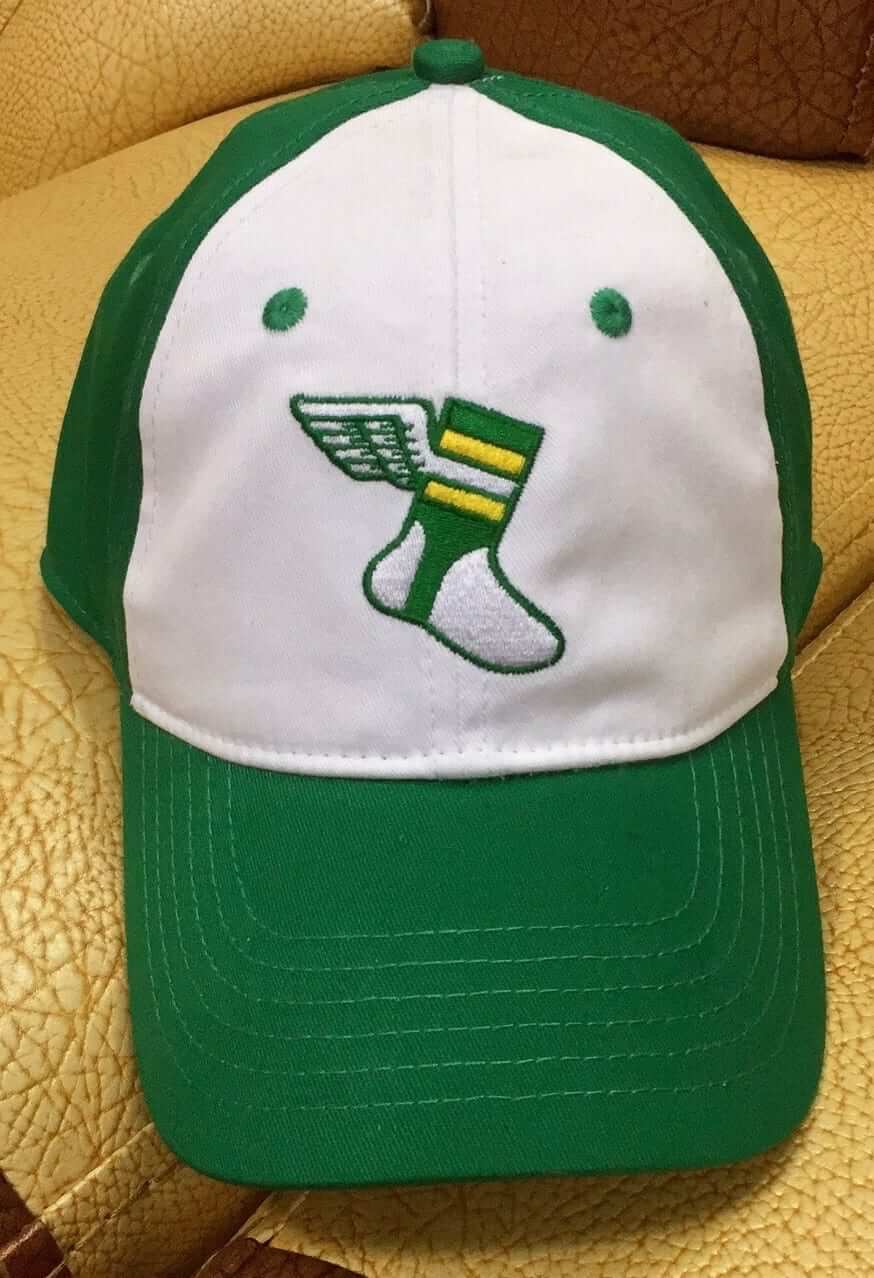 IMPORTANT cap update: As I've been mentioning all week, we're now accepting pre-orders for the XXL size of the upcoming Uni Watch "alternate" cap. If we get enough XXL pre-orders to meet our suppliers minimum order requirement of 144 caps, we'll go ahead and have the cap made in that size. (Otherwise we'll issue refunds.)
Based on the early returns, it looks like we will not have enough pre-orders to move ahead with the XXLs. That's a bit of a surprise, because when I asked if people would be willing to pre-order, 168 people said yes. But so far we have only 16 pre-orders. That's not going to cut it.
I'm keeping the pre-order window open until the end of next week, so there's still time to turn this around. But if you want the XXL, I suggest you get on board now.
Meanwhile:
• Fitted sizes of the Uni Watch "classic" cap, available exclusively from Ebbets Field Flannels, are back in stock (although several sizes have already sold out again). Order yours here.
• My epic stoop/open-house sale, which will feature a ton of uni-related books, dozens of pairs of stirrups, and more cool collectibles than you can shake a C-Flap at, will take place this Saturday. Full details here.
• • • • •
[adrotate group="2″]
• • • • •
The Ticker
By Paul

Baseball News: Here's a rare sight: former Reds SS Barry Larkin wearing No. 15, instead of his more familiar No. 11. He wore 15 only in 1986 and '87 (from Jason Hillyer). … After the Tuesday-night kerfuffle about Brewers P Josh Hader having posted bigoted tweets when he was a teen-ager, his family members, who had been wearing Hader jerseys while attending the All-Star Game, were given generic NNOB jerseys. … At least one other fan wearing a Hader jersey turned it inside-out. … Something I missed from yesterday's MLB All-Star Game roundup: Cubs C Willson Contreras was wearing a catcher's helmet with a navy crown and a red brim — probably a Nats helmet. … The Asheville Tourists will become the Asheville Hippies for Thirsty Thursday (thanks, Phil). … Check out the uniforms for the Chicago Police Department baseball team. … All-Star Game batting helmet mix-ups aren't limited to the big leagues. … Here's a really great story: Up until now, the only footage of Ted Williams's final game in 1960, when he famously hit a home run in his final at-bat and refused to tip his cap to the cheering fans, was in black-and-white. But now color footage — shot by a 19-year-old art student who was cutting class that day and buried since then in a desk drawer — has come to light (NYT link).

NFL News: SB Nation apparently told their NFL bloggers to fill some dead air with uniform musings. It's all pretty rote, but if you're so inclined you can read about how the Broncos should make their Color Rash helmet their permanent helmet; how the Pats should keep their Color Rash jersey; how the Cardinals need to update their look; how the Steelers could make a few tweaks; how the Bengals can improve their uniforms (no jokes, please); how the Packers shouldn't change a thing; how one change could improve the Falcons; how the Ravens can improve their uniforms; how the Seahawks mono-neon uniforms should be mothballed; and how you can enter a Jets redesign contest (thanks, Phil). … A Bengals fan had twin babies whose heads need to be reshaped, so he's had them fitted for Bengals-themed cranial helmets (thanks, Phil). … Steelers WR Antonio Brown is the first player ever to appear on a Madden box cover without a helmet. … The 49ers will wear their white throwbacks for a Week Seven game against the Rams. Here's hoping the Rams wear their royal throwbacks. … Titans DL Jurrell Casey says he plans to continue protesting during the national anthem, even if he gets fined as a result. … This is interesting: Cowboys QBs don't wear no-contact jerseys during practices, and nobody seems to know why.

College and High School Football News: New logo for the ACC Network (from James Gilbert). … An Alabama fan wore a clever jersey to yesterday SEC media day (from Josh Claywell). … Drew Canady's father is working on a website that shows all of New York State's high school football helmets. … Here are the new rules regarding logos appearing on NCAA gridirons this season. The big change is that corporate advertising logos can now appear on the field for stadiums with corporate-advertised names. Click through the three images in that tweet for the full details, and then scroll down to see the new rules regarding jersey patches (from James Gilbert). … Also from James: Someone at ACC Media Day had a healthy sense of irony.

Hockey News: The SPHL's Quad City Storm haven't even played a game yet, but they've already announced a logo revision. Apparently their first logo, released last month, was just a placeholder while they finalized the design.

NBA/WNBA News: Here are the uniforms for the 2018 WNBA All-Star Game. … Oooh, a St. Louis community organization has refurbished a local gym with the old Spirits of St. Louis logo (from @mrmichael21). … Timberwolves C Karl-Anthony Towns modified the team's logo for his own kids' summer camp logo (from Collin Kottke).

College Hoops News: Kentucky players have been wearing Jordan/jumpman practice gear, which led to speculation that the school's game uniforms might also be getting the Jordan treatment. But that won't be happening anytime soon (thanks, Phil). … Nevada tweeted a graphic showing the school's 2018-19 nonconference schedule. Oddly, the graphic has an Adidas logo at the bottom but shows a player wearing a Nike uniform (from Phil Kudler).

Soccer News: The Thai boys who were recently rescued from a cave appeared at a news conference yesterday wearing their soccer team uniforms. … New home kit for Napoli (from Ed Zelaski). … New third kit for Arsenal. … A Brazilian fan had a Flamengo jersey tattooed onto his body (from Mike Chamernik). … New crest for Ascoli (from @klimberginho). … New kits for Ukraine Kiev Dynamo. … Loudoun United have joined the USL for 2019 and have released their badge (from Josh Hinton). … Defender Jaelene Hinkle has been recalled to the U.S. women's national team, one year after declining a call-up because she did not want to wear the team's LGBTQ Pride Month jerseys (thanks, Phil). … Here are the uni- and field-related rule changes for the 2018 NCAA soccer season (from James Gilbert). … New kits for Tottenham Hotspur (from our own Jamie Rathjen).

Grab Bag: New name and logo for the Nigerian national airline. … Interesting piece about the legal issues surrounding tennis player Roger Federer's "RF" logo. … As we mentioned in the Ticker earlier this week, President Trump was thinking of giving Air Force One's livery a red/white/blue redesign. Now it's definitely happening (from @VerbDC). … The Illinois State Police announced the winners of a logo design contest. … New logo for the Trout Creek, Mont., Huckleberry Festival. … There's a bit of a controversy surrounding a Tennessee company that makes zippers for U.S. military uniforms but has been accused of using some non-U.S. parts. … Nintendo has its own internal sports teams for company employees. Here are some of their uniforms (from Luke Plunkett). … Kim Kardashian is being sued for poaching another company's logo for her new fragrance line. … New athletics identity for SUNY-Alfred (from Jim Wasko). … A new statistical analysis indicates that people wearing Nike's top-of-the-line running shoe shave three to four percent off their times (NYT link). That article includes lots of fascinating info on how they crunched the numbers — highly recommended.