Click to enlarge
The image above shows a Bears/Eagles game from 1970. At first glance it looks straightforward enough. But wait a minute — are there two sets of goalposts in the background?
Yes! The game was played on Sept. 27, 1970. This Reddit post has the details:
In 1970, the Bears played at Wrigley Field. However, the Chicago Cubs also played there. There was a legitimate chance that the Cubs would host a playoff game in the NLCS; while this never came to fruition (the Cubs finished second in the NL East with an 84-78 record, five back of the Pittsburgh Pirates), the threat was strong enough that the Bears decided to move their first home game out of Wrigley Field and into Dyche Stadium, which is where Northwestern played. This was the first and only time that Dyche Stadium has hosted an NFL game.

In 1970, the college goalposts were in the back of the end zone. However, the NFL goalposts were [still located on the goal line]. Because the goalposts were in different locations, and because the Bears were only playing one game there, they decided to just leave both sets of goalposts up for the game.
Fascinating! Here's a long shot showing the two goalposts (click to enlarge):
Here's some video of a field goal being kicked in that game, although it's not clear whether the ball goes through both sets of goalposts (and no, that wouldn't have been worth six points):
And here's a look at a short touchdown pass that may have gone through the first pair of uprights:
As far as I know, this is the only time two sets of goalposts have appeared on the field for an NFL game. Does anyone know of any other examples?
(Big thanks to Uni Watch alum Mike Chamernik for letting me know about this one.)
• • • • •
[adrotate group="2″]
• • • • •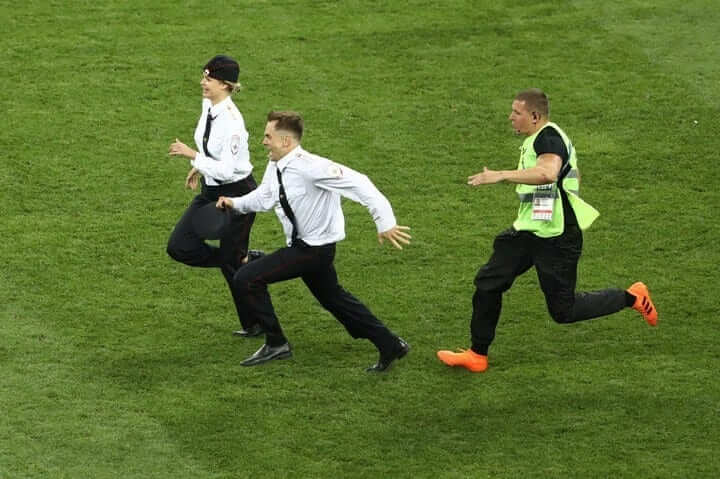 Football hooligans: There are many, many excellent things about the Russian art-punk collective Pussy Riot: their name, their activism, their performance stunts, and a lot more. To that list of commendable attributes we can now add this: They appreciate the power of a uniform.
As you've probably heard by now, Pussy Riot members briefly interrupted yesterday's World Cup final game between France and Croatia by running out onto the pitch while wearing police uniforms. The uniforms, which they may have used to get past various levels of security, were meant to critique Russia's Kremlin-backed police state.
France forward Kylian Mbappé gave one of the protesters a double-high-five before she was taken away by the stadium security, creating a surreal moment on the pitch:
The most iconic image of the World Cup – France's Kylian Mbappé high fiving a member of Pussy Riot after she broke onto the pitch to protest political oppression in Russia pic.twitter.com/cMJM0C1eCc

— Liam Kirkaldy (@HolyroodLiam) July 15, 2018
• • • • •
[adrotate group="2″]
• • • • •
Click to enlarge
Batty question, grainy answer: Twitterer @GoPiratesHPNC got in touch with me the other day to ask about the small round stickers that appear on the lower portion of many MLB players' bats (as seen above on the bats used by, from left, Cleveland shortstop Francisco Lindor, A's utility man Chad Pinder, and Yankees outfielder Aaron Judge).
I'd never noticed these stickers before. They didn't look like MLB's hologram authentication stickers, or like anything else I'd ever seen, so I asked A's equipment manager Steve Vucinich about them. Here's his response:
It's not a sticker. On birch and maple bats (the ones that were "exploding" so often), MLB had a company do a thorough study on bat breakage. The "sticker" you see is actually a small portion of the bat that's not stained, so the slope of the grain can be seen. They've found this method of testing/evaluating the birch and maple reduces the amount of exploding bats (I agree).
Faaaaascinating. Excellent spot by @GoPiratesHPNC to notice this detail, and big thanks, as always, to Vuc for the great info.
Update, 7:35am: Reader/commenter Scott Johnston provided this video that gives a bit more info:
• • • • •
[adrotate group="2″]
• • • • •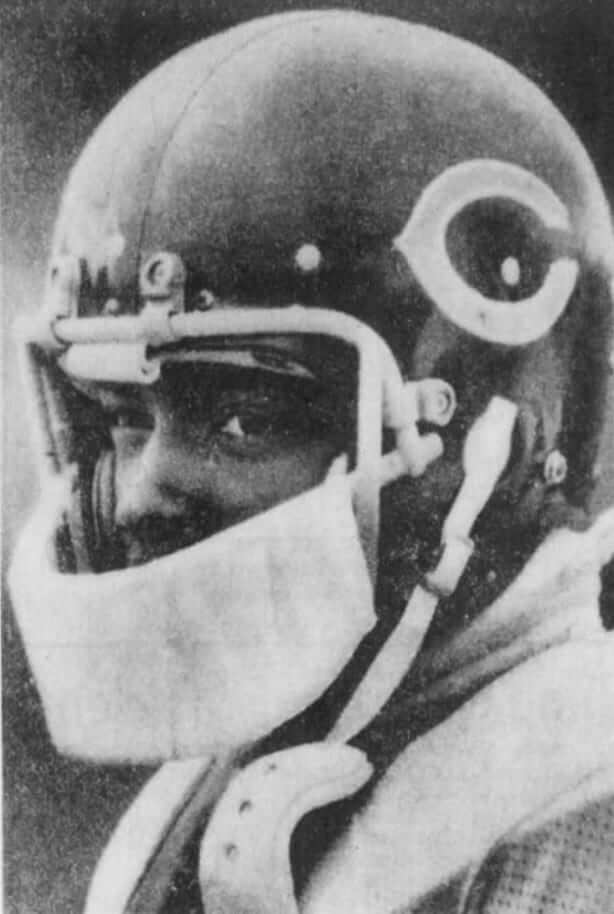 Too good for the Ticker: Who is that masked man? It's none other than Sweetness himself — Bears running back Walter Payton, captured during his rookie season by an AP photographer on Nov. 15, 1975. But what's up with his facemask? The wire service caption tells the story:
Chicago Bears running back Walter Payton taped up the openings in his facemask for added protection against the wind during a Bears practice session Friday. The temperature was in the 30s and the wind made it seem colder.
Of course, temps in the 30s don't qualify as particularly chilly by either NFL or Chicago standards, which makes you wonder what Payton did when things got really cold. In any case, I've never seen a football player do anything like this. Anyone else..?
(Big thanks to reader Brad Eenhuis for this one.)
• • • • •
[adrotate group="2″]
• • • • •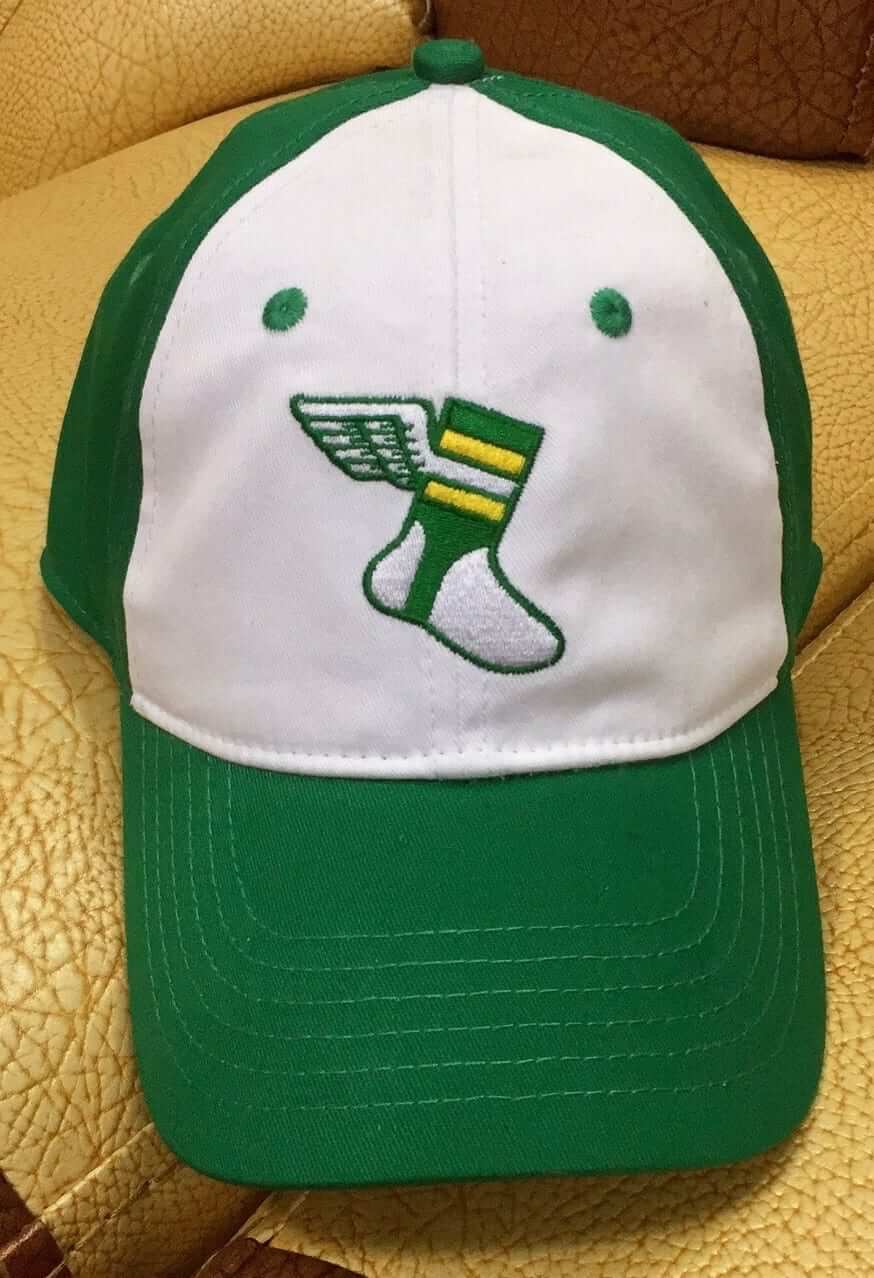 Cap update: The Uni Watch "alternate" cap should be available in flex-fit sizes S/M and L/XL in about two weeks. As I mentioned a while back, I wanted to offer it in XXL as well, but our supplier had a 144-unit minimum for that size, and I wasn't sure we could sell enough to justify ordering that much inventory.

So here's what we're doing: If you want to have an XXL cap and are willing to put your money where your mouth is, you can pre-order an XXL here. We will take pre-orders for two weeks. If we get enough pre-orders by then to justify manufacturing the XXLs, we'll get them made and should have them available by mid-September. If we don't get enough pre-orders by the end of that two-week window, we'll issue refunds.
A few notes:
• This pre-ordering applies only to size XXL. The other two sizes will be available for ordering and shipping around the end of July.
• If you're not sure where your numerical hat size falls on the S-M-L-XL-XXL scale, here's conversion chart (click to enlarge):

• The XXLs, like the other sizes, will have the Uni Watch script on the back and also on the custom inner-seam taping (click to enlarge):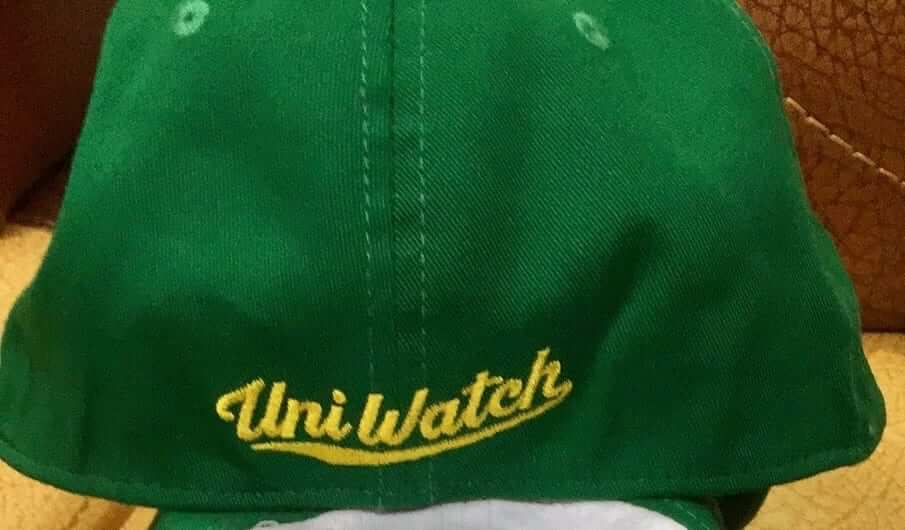 • One more time: You can place your XXL pre-order here.
Meanwhile: In case you missed it last week, all fitted sizes of the Uni Watch "classic" cap are back in stock at Ebbets Field Flannels. Or, rather, all sizes were back in stock — but we've already sold out of several sizes once again. Big thanks for your enthusiasm for this cap, and big apologies for my having once again underestimated the demand. I've already ordered more (in larger quantities this time). If you want one of the sizes that we still have in stock, I suggest moving quickly!
• • • • •
[adrotate group="2″]
• • • • •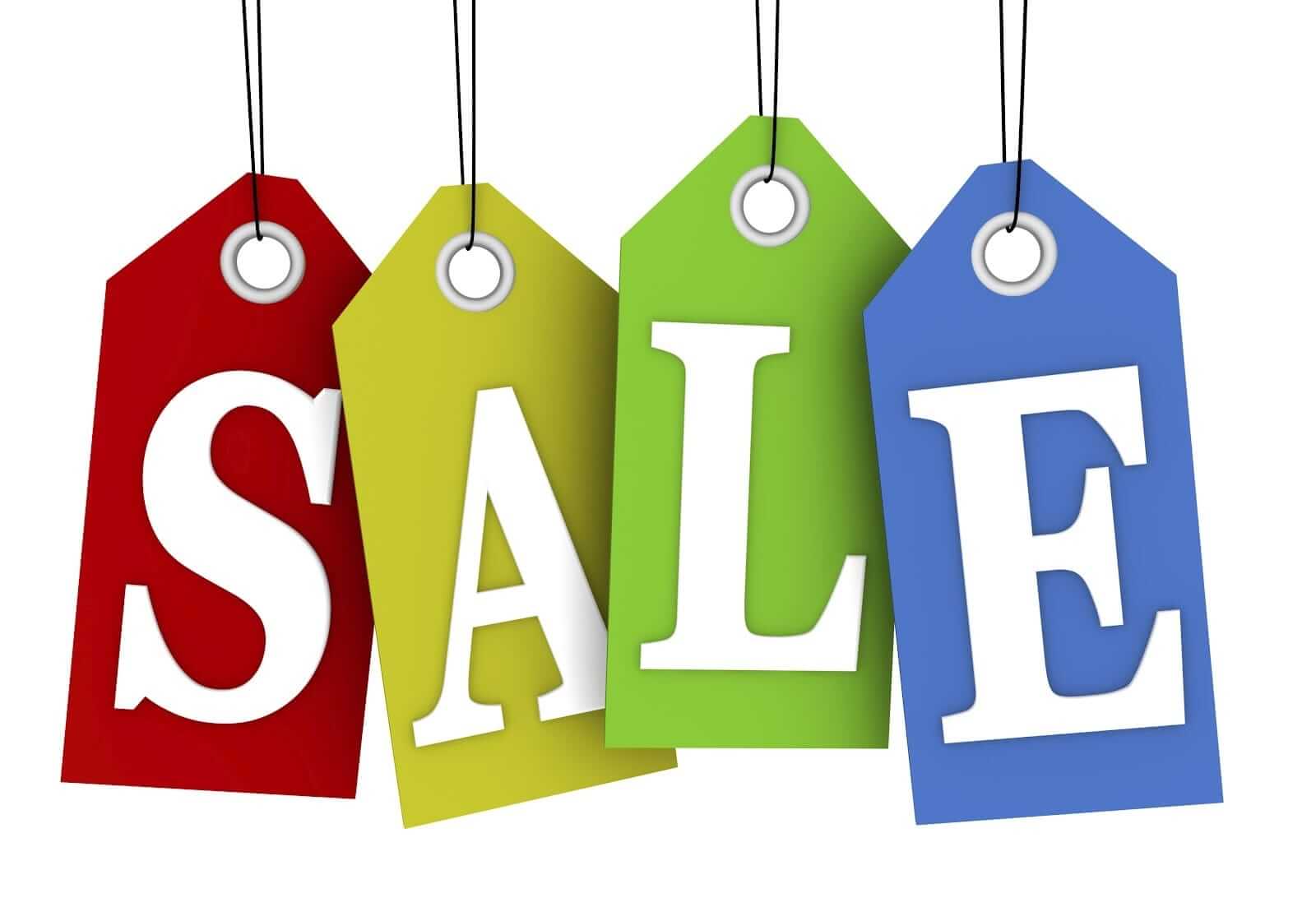 Stoop sale update: The countdown has begun to my epic stoop/open-house sale, which will be commencing at 10am this Saturday, July 21, at Uni Watch HQ (671 DeGraw St. in Brooklyn).
Many of you have been asking if sports-related stuff will be available for sale, and the answer is yes. Among other things, there will be:
• Lots and lots of sports-centric books (like, four big boxes' worth), many of them gorgeous coffee table-style photo books.
• Dozens of pairs of stirrups.
• At least half a dozen vintage jerseys.
• At least half a dozen footballs.
• Lots of bowling-themed beer ads.
And plenty more. (For those who've been asking or wondering, I'm sorry to report that I'm not selling any of my uniform style guides or vintage uniform catalogs.)
There will also be tons of cool collectibles (you can see the tip of the iceberg here, but believe me when I say there'll be a lot of other stuff), many of which I'll be selling literally off the walls of my apartment. So if you've ever wanted to own a piece of Uni Watch HQ, now's your chance.
Many people have said, "I wish I could be there, but I live too far away!" No problem: Send a friend to act as your purchasing agent. (Sorry, but I don't want the hassle of packing and shipping things. Moving is stressful enough as it is!)
We'll get started at 10am sharp. Early birds will be turned away, so please don't jump the gun. Cash is preferred (and there's a Chase ATM on the corner), but I can also accept credit cards.
Hope to see you — or your authorized representative — on Saturday!
• • • • •
[adrotate group="2″]
• • • • •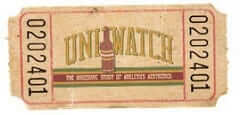 Raffle results: The two winners of the vintage Kansas City Chiefs nameplates are Geoffrey Gugel and Matt Mosca. Congrats to them, thanks to all who entered, and doubleplusthanks to reader Greg Mays for generously offering to raffle off the nameplates in the first place.
We'll have more raffles soon — stay tuned.
• • • • •
[adrotate group="2″]
• • • • •
The Ticker
By Jamie Rathjen

Baseball News: After the Senators' Frank Howard hit a home run at the 1969 All-Star Game in D.C., the Athletics' Sal Bando appeared to be wearing a Senators helmet (from William F. Yurasko). … At the 1986 All-Star Game in Houston, Rusty Staub was the NL's honorary captain and wore a Colt .45s uniform (from Ignacio Salazar). … Reader Zach Guyear has a uniform concept for the Cuban national team. … A player on Korean team SK Wyverns wore a motorcycle helmet while batting and even had the visor come off (thanks, Alex). … Pirates prospect Ke'Bryan Hayes and Blue Jays prospect Bo Bichette both wore No. 10 for the American team at yesterday's All-Star Futures Game (from Adam Herbst). … In the same game, the World team featured a single-digit pitcher in the form of the Athletics' Jesús Luzardo (from Alex Smolokoff).

Hockey News: Capitals winger T.J. Oshie was at the American Century Championship celebrity golf tournament over the weekend and made a putt while wearing a beer helmet, which arguably he's entitled to do after winning the Stanley Cup (from Ryan Bower).

Soccer News: Probably about five seconds after France won the World Cup, its federation duly whipped up a crest with two stars (from Jeremy Brahm). … Much like championship hats and shirts, France's players received two-starred shirts right after the game, but one- and two-starred shirts both appeared during the trophy presentation (from Gregory Koch). … New kits for the Scottish Premiership's Livingston (first and second) and Hamilton Academical (we had the first kit recently, but here's all three), English Championship teams Birmingham City (second), Sheffield United (second) and Norwich City (second), German teams Bayer Leverkusen (first) and Schalke 04 (first), and French team SM Caen (first and second). … Hamilton, who have fallen victim to Adidas's new policy of giving UK stripe-clad teams shirts that are solid on the back, have a third kit (the white one above) for the first time since 2011-12. … Premier League teams haven't always been including sleeve ads in kit releases, but sometimes new ones show up in other places, such as a West Ham United signing announcement. Three teams — Tottenham Hotspur and newly promoted Cardiff City and Fulham — don't currently have sleeve ads (from Josh Hinton). … French team Olympique Lyonnais and Swiss team Sion played a dark blue vs. black friendly (from @jayappletree). … From the Twitter thread on fonts below: here's the unique granite entryway on one side of Pittodrie Stadium in Aberdeen, Scotland, which may only exist for a few more years (from @NoelBlaha). … Denis Hurley created an infographic showing all of the World Cup kits. "Japan and Poland were the only two countries not to wear away jerseys at the competition," he adds. "Those and 10 other unworn away kits are featured here."

Grab Bag: Here's a Twitter thread on users' favorite fonts that they've seen at stadiums, whether on the exterior, scoreboards, uniforms, or otherwise (from Matthew Kass). … Also posted in hockey: Capitals winger T.J. Oshie is at the American Century Championship celebrity golf tournament this weekend and made a putt wearing a beer helmet (from Ryan Bower). … This infographic shows what different historical colors were made of (from Bryan O'Nolan).