Click to enlarge
The photo of me shown above was taken one week ago at Dead Horse Point State Park in Utah, one of several southern-Utah parks that the Tugboat Captain and I explored over the past 10 days. It was a sensational vacation, one of the best I've ever taken, full of spectacular vistas like the one shown in that photo, along with dinosaur bones, an unexpectedly fun food experience, an even more unexpected turn in the weather, and a lot more. I'll have more to say about all of that in an upcoming travelogue post.
Big thanks to Alex, Jamie, Kris, Anthony, Brinke, and especially Phil for keeping things running smoothly while I was away. I got back last night and am still catching up on things (I promised the Captain that I wouldn't look at Uni Watch or Twitter even once during the trip, and I kept that promise), but here are some quick reactions to a few of the big uni-related developments that took place while I was away:
The 49ers' new throwbacks: They're okay, if not particularly exciting. As a lifelong Niners fan, I'm not thrilled about seeing them wear white at home (I would have preferred a red throwback jersey). But hey, it's certainly a lot better than the BFBS alts.
Nike replacing Under Armour as MLB's new uni partner: A source had told me about this earlier in the month, but I hadn't been able to confirm it and didn't feel comfortable reporting it until I had confirmation. But now it appears to be true. Among my thoughts:
• As of 2020, this will make Nike the on-field outfitter for the NFL, NBA, and MLB — three of the Big Four. That's an unprecedented position for any uniform manufacturer. Update: As reader/commenter Tony Crespo points out, it's not unprecedented after all. Reebok had the NFL, NBA, and NHL from 2005-06.
• The deal isn't official yet (it will reportedly be announced around the time of the MLB All-Star break), so we don't know for sure if the Nike maker's mark will appear on MLB jersey chests, as was slated to be the case with the Under Armour logo. But we do know from the now-scrapped Under Armour deal that MLB is willing to put a maker's mark in that spot for a right price, and I'm figuring that Nike will happily pay that price, so let's assume for the sake of argument that the Nike mark will appear on the chest. Obviously, that's way worse than having it on the sleeve, but at least the Nike logo has a smaller footprint (and is a better piece of design) than the UA logo. If we have to have a maker's mark on the chest, I'd say the Nike mark is slightly less awful.
• Before everyone gets carried away, let's all try to remember that a switch in outfitters doesn't necessarily mean a major change in on-field designs. When Nike took over for the NFL and the NBA, many teams in both leagues stuck with their basic looks. And if you look at Nike's college baseball uniforms, they're not that bad. (Adidas, by contrast, is often much worse.) It's also worth remembering that the Diamondbacks came up with a pretty terrible Nike-like design all by themselves. That said, I do worry about the terms "Color Rush" and "uniform edition" making their way onto the diamond. At least we don't have to worry about any of that until 2020.
• After Fanatics purchased Majestic in 2017, Under Armour agreed to use Majestic's existing Pennsylvania factory and employees to manufacture UA's on-field MLB uniforms. Now that UA is no longer in the picture, it remains to be seen whether Nike's on-field gear will continue to be made by the old Majestic crew.
MLB's Memorial Day uniforms: Saw them on TV at a bar. Not really a surprise, since they were pretty much the same as last year's, but holy bejeezus did they look awful.
The Rockets' loss: My hopes that we could avoid having an NBA champion with ad-clad uniforms were dashed when the Rockets — the last remaining ad-free team in the postseason — blew big leads to Golden State in Games Six and Seven of the Western Conference Finals. The thought of an ad-clad team celebrating the title is pretty sick-making, but hey, there's still time for the Earth to get hit by an asteroid before that happens.
Looking ahead, the Steelers will be unveiling their new throwbacks today at 2:30pm Eastern. I'll have an assessment over on ESPN.com at some point in the afternoon.
Meanwhile, now that I'm back home, I'm about to hit the road again. Tomorrow morning I'll be flying to Syracuse, where the Syracuse Chiefs will be holding their much-anticipated Brannock Device Night promotion. I have a busy day planned (visiting the Brannock factory, reconnecting with a childhood friend who I haven't seen since 1978, and a lot more), which will culminate with throwing out the first pitch before the game.
The team is making a little VIP/party space available at the end of the third-base concourse for uni and Brannock enthusiasts (no need to buy a special ticket — just get a regular game ticket and then walk over to the party area whenever you're ready), so I'm hoping to see a bunch of you there. I know at least two longtime readers are coming all the way from Cincinnati (hi David, hi Patrick!), so anyone who lives closer to Syracuse than that really has no excuse. The Tugboat Captain will be there with me, and Phil's coming up for this one as well, so it'll be a full-blown Uni Watch extravaganza. See you there, yes? Yes!
• • • • •
[adrotate group="2″]
• • • • •
Membership update: While I was hiking my way through Utah, membership card designer Scott M.X. Turner was working his way through the Purple Amnesty Day orders (including Jimbo Baldwin's Diamondbacks treatment, shown at right). We're now completely caught up, with all orders appearing in the membership card gallery.
This is a complicated week for me, so the printed/laminated versions of these cards probably won't mail out until next week. Thanks for your patience.
Remember, a Uni Watch membership card entitles you to a 15% discount on any of the merchandise in our Teespring shop. (If you're an existing member and would like to have the discount code, email me.) As always, you can sign up for your own custom-designed card here, you can see all the cards we've designed so far here, and you can see how we produce the cards here.
• • • • •
[adrotate group="2″]
• • • • •
And speaking of purple: Delta Airlines debuted new "plum" uniforms yesterday (or at least that's what they're calling them — they're really just purple). As it happened, Delta was the airline I was flying yesterday for my return home from Utah, but the flight attendants didn't have the new uniforms, presumably because they were returning to their home base and hadn't yet been issued their new apparel.
But when we arrived back in NYC, everyone throughout the terminal was wearing the new uniforms, including the gate agent shown at right, who graciously agreed to let me photograph her (but not until she removed her cell phone from her pocket, "so I won't have an unsightly bulge"). She said she liked the new uniforms better than the old ones, which were blue.
"Yep," she added, "you're going to be seeing a lot of purple around here."
"Wait a minute," I said, "aren't they actually calling it plum, not purple?"
She shrugged. "Yeah, they are. But you know, it's purple." Spoken like a true uni-watcher.
• • • • •
[adrotate group="2″]
• • • • •
The Ticker
By Alex Hider

Baseball News: Orioles 1B Chris Davis may be the next C-flap convert. He tried one out in batting practice yesterday. No word on whether he'll wear one in a game (from Brian Griffiths). … The Rangers are giving away a tassel-topped cap to graduates of all ages on June 6 (from our own Kris Gross). … Charlotte Knights P Michael Kopech wore pinstriped pants with a plain white jersey recently (from James Z.). … The New Jersey Jackals will wear Darth Maul Star Wars jerseys on June 23 (from John Cerone). … Here's what the College World Series looks like in uniforms (from Rob Robertson). … Rays OF Carlos Gomez borrowed a fan's sunglasses and then returned them — along with a ball — at the conclusion of the inning (from Mike Chamernik).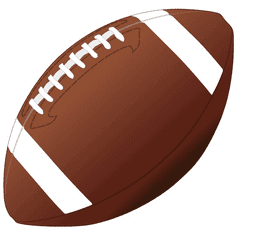 Football News: Montreal Alouettes season ticket holder Noah Sidel got his passes in the mail the other day. Instead of sending out sets of 10 tickets, the Alouettes sent out one pass with 10 ticket barcodes — one for each game. The ticket itself includes a minimalist progression of the team's logo through the years. … Veteran WR Brandon Marshall signed with the Seahawks yesterday — and made the announcement on Instagram by posing in a knock-off snot-green Color Rash jersey (from Mike Chamernik). … Also from Mike: Teddy Bridgewater has reclaimed No. 5 with the Jets. He wore that number earlier in his career with Minnesota. … Also-also from Mike: New Browns DB Demarious Randall has promised to buy at least $33.5 million in jerseys for his Twitter followers if the Cleveland Cavaliers win the NBA Finals. … Former Purdue QB Drew Brees paid more than a quarter of a million dollars for a 1930s John Wooden Purdue basketball jersey and plans to loan it to the school so it can be displayed at Mackey Arena (from Mike McLaughlin). … Lots of NFL players have a bit of skin exposed between their socks and pants, but the photos in some football cards appear to have been Photoshopped to make the socks look like they're being worn right up to the pants (from Kevin Kleinhans).

Hockey News: Capital One is headquartered outside of Washington, DC, and holds the naming rights to the Caps' arena, so they're apparently copying the Caps logo during the Stanley Cup Finals (from Jason Greenstein). … Here's a good behind-the-scenes video from the '90s about Pittsburgh's then-new "Robopenguin" logo (from Jeff Perilman). … Buffalo's Memorial Auditorium may have been demolished in 2009, but someone at the Buffalo Airport misses the Aud — or is just a fan of Paul's "Naming Wrongs" T-shirts (from Michael Blake Raymer).

Basketball News: The logo placement on the Warriors' Western Conference Champion caps caused some to think the NBA was in bed with the NRA (from Cory Casden). … Check out the striped socks on the 1934 Eastern High School basketball team in DC! (From Max Weintraub). … Cross-listed from the football section: Cleveland Browns defensive back Demarious Randall has promised to buy at least $33.5 million in jerseys for his Twitter followers if the Cavs win the Finals. … Also from the football section: Former Purdue QB Drew Brees paid more than a quarter of a million dollars for a 1930s John Wooden Purdue basketball jersey and plans to loan it to the school so it can be displayed at Mackey Arena (from Mike McLaughlin). … Check out this old shot of the Jackson 5 in matching basketball uniforms.

Soccer News: Tons of stuff from Josh Hinton today: The MLS All Star Game kits have leaked (also from Ed Zelaski), as has Leicester City's 2018-19 away kit and both Stoke City's home and away kits. for next season. PSV Eindhoven, a club from the Netherlands, also released new away uniforms. Finally, Louisville City FC received their 2017 USL Championship rings yesterday (ring on the right). … It was formally announced that FC Cincinnati will begin play as an MLS expansion club next season, and some are already putting together new uniform concepts for the team (from Joey Braun). … Thom Gibbs has ranked all 64 World Cup kits.

Grab Bag: The Russian Volleyball Federation is requiring its coaches to wear suits on the sidelines next season (from Jeremy Brahm). … The Coquitlam Adanacs of the Western Lacrosse Association unveiled new yellow alternate jerseys during their home opener last Saturday (from Wade Heidt)