I was being interviewed on a sports radio show recently, and the hosts and I talked a bit about the Diamondbacks' new uniforms, which we all agreed are pretty awful.
Then one of the hosts said, "Okay, enough with these newfangled designs. Let's talk about the Pittsburgh Pirates "" they're going old-school with those classic 1979 throwbacks this season, right?"
I had to laugh at that. As I explained to the radio guys, it's funny to refer to the Pirates' late-'70s uniform set as "old-school" or "classic." When it was introduced in 1977, it was considered groundbreaking and, in many people's eyes, radical. The team mixed and matched three different jersey and pant patterns (black, gold, and white with thick gold pinstripes). Some of the resulting combos — black jersey with black pants, pinstriped jersey with gold pants, etc. — had never been seen before on a baseball diamond. Meanwhile, the caps, stirrups, and undershirts were all available in two colors (black and gold), and the caps were pillbox holdovers from the National League's 1976 centennial celebration, which made no sense. Traditionalists hated the look.
Nearly four decades later, though, those uniforms are now widely viewed as classics of their era. The same can be said for several other groundbreaking uniforms that, thanks to a bit of hindsight (and, in some cases, a bit of nostalgia), have made the transition from eyesores to eye candy. The Astros' tequila sunrise uniforms come to mind, as do the Coyote's "peyote coyote" look.
I explained all of that to the radio guys, and then I asked the obvious question that was hanging in the air: "Will the same thing happen with the new Diamondbacks uniforms that we were making fun of a minute ago? Will we look back at them in a few decades and think they look old-school? Are they actually destined to become modern classics and we're just too set in our ways to see that?"
I thought about that question when the D-backs' current set was unveiled back in December. In fact, I think about it every time I look at a new uni design, because uniforms don't exist in a vacuum — they exist in the larger context of the world we all inhabit, and that world is fluid.
When I was a senior in high school, I got a copy of Christgau's Record Guide, a compendium of rock critic Robert Christgau's 1970s album reviews. In the introduction, Christgau explained that when he gives a grade to an album, "part of its intent is predictive — it asserts that I will (or won't) find rewards in a given record six months or six years hence." That notion of a review functioning as a prediction has always stuck with me, and I've tried to apply it to my own work as a critic. So when I gave those D-backs unis a negative review back in December, I wasn't just saying I don't like how they look now; I was saying I fully expect not to like how they look five or 10 years down the road (assuming they last that long, which I frankly doubt).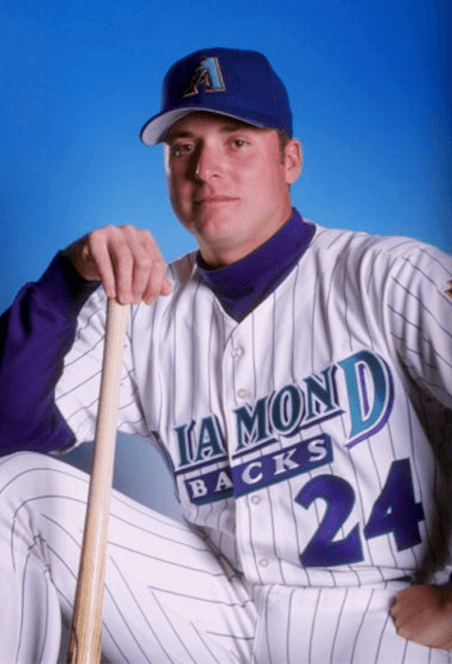 Sometimes, of course, a prediction turns out to be wrong. In fact, I've been wrong before about the D-backs: I thought their inaugural purple/teal set was hideous (Uni Watch didn't yet exist when that set debuted in 1998, but I remember what I thought at the time), but I now think it's aged extremely well and looks great, trendy color scheme and all. Maybe I'll end up being wrong about the D-backs' current set as well, although of course I don't think so. (That's the whole point of a prediction: You might end up being wrong, but you never think you'll be wrong.)
Anyway, the question lingers: When it comes to newfangled designs that challenge the prevailing orthodoxy, how can we tell the difference between the ones that will sizzle and the ones that will fizzle? How can we foresee which ones will stand the test of time and which ones will end up on the "What were they thinking?" scrapheap?
There's no magic formula "" that's part of what makes the question so interesting. It's a question I've been asking myself for years, and I still don't have the answer.
•  •  •  •  •
Membership update: The next batch of membership cards is off and running (beginning with Lucas Cochran's Steelers bumblebee throwback treatment, shown at right). If you'd like to add your own card to this batch, you can sign up here.
While we're at it: We're now less than four weeks away from Purple Amnesty Day (May 17), the one day of the year when I'll accept orders for purple-inclusive membership cards. Mark your calendars, all you Vikings, Rockies, and Northwestern fans!
May 17 will also mark this website's 10th anniversary — not a bad run, eh? (This milestone shouldn't be confused with the 17th anniversary of the first Uni Watch column, which will take place on May 26.)
As always, you can order your own custom-designed membership card here, you can see all the cards we've designed so far (over 1700 of them!) here, and you can see how we produce the cards here.
•  •  •  •  •
The Ticker
By Mike Chamernik

Baseball News: The Marlins gave Dee Gordon a diamond pendant for winning the batting crown last year, when he hit .333. The team gave Hanley Ramirez a less flashy one when he won the '09 batting title. … Though he's in seclusion during the game, Brett Weber, the Yankees' replay monitor, wears a team uniform. Weber watches the action on two monitors and calls the dugout when a play should be challenged. In addition to the monitor duties, he throws batting practice and stands in as a first baseman during infield drills, which is why he probably needs a uniform (from Steve Flack). … During the late 1980s, the Class-A Palm Springs Angels wore the city name as the NOB (from Francis Smith). … Vineyard Vines makes expensive ties and belts with MLB team logos on them. Chief Wahoo is still an option (from Douglas Ford). … The Rangers' Ian Desmond wore nice stirrups last night (from @KingStuDog). … Rare treat last night in Cleveland, as both starting pitchers — Cleveland's Danny Salazar and Seattle's Taijuan Walker — went high-cuffed with striped hosiery. But Salazar loses a few points for pairing stirrups with high-top spikes (from John Kimmerlein and Trent Perkins). … Will Sinnott found this 1955 photo of Orioles OF Chuck Diering. The O's didn't wear shoulder stripes in the 1950s after their move to Baltimore, so Diering's jersey may be a prototype (the Orioles got new jerseys for 1955) or a recycled minor league version. … During Spring Training, Cubs manager Joe Maddon coined a new slogan, "Try not to suck," which has been emblazoned onto T-shirts. The Cubs played the rival Cardinals in St. Louis this week, and officials at Busch Stadium banned spectators from wearing the shirts. The Cards say that it's not solely an anti-Cubs move, as they disallow all T-shirts with the word "suck" on them, including "Cancer sucks." "¦ Southeast Louisiana wore camouflage last night. "¦ The Blue Jays have created a life-size bobblehead.


NFL & College Football News: A reader named BirdsForBrains noticed that the Eagles' practice jerseys have circles sewn into the shoulders. They most likely have to do with player-tracking devices. … Alabama has a logo for its tenth season with Nick Saban as coach. Here's another look. Anyone recall seeing a anniversary/ordinal logo for an active coach before? Especially for a track record as relatively short as 10 years? (From Matt Lesser.) … New black helmets for South Carolina.

Hockey News: Capitals play-by-play man Joe Beninati is quite the dapper dresser. Beninati and his color analyst, Craig Laughlin, wear red ties during the playoffs (from John Muir). … Wade Heidt says that the yellow stanchions between the glass at the Predators' arena this year remind him of the Rangers at Madison Square Garden back in the 1970s. "¦ Former Blues G Marek Schwarz, now playing in a Czech league, has a new mask designed by his kids (from Timmy Westside).

NBA News: Comedian Chevy Chase wore a Lakers uniform for a 1985 appearance on The Tonight Show (from Ferdinand Cesarano). "¦ TNT used Angry Birds-themed team logos during the broadcast of last night's Blazers/Clippers game. … NBA players love to check their smartphones during halftime.

College Hoops News: Former Syracuse star Pearl Washington died yesterday. ESPN's obituary of him included an incorrect photo when it was first published. That's former Nets G Foots Walker, who, as far as I know, had no connection with Washington. The site has since fixed the error (from Rick DiRubbo).

Grab Bag: Coca-Cola is launching the "One Brand" campaign in Mexico, where the can designs for its various flavors will look more similar (from Andrew Hoenig). … Here are the helmets worn by NASCAR Sprint Cup pit crew members (from David Firestone). … HP, which introduced a new logo a few weeks ago, originally planned a rebrand for 2011 (from Deli Alley). … Brazil unveiled its men's and women's indoor and beach volleyball uniforms (from Jeremy Brahm). … Tomorrow, Denver will open a new rail line from downtown to the airport. "They sold the naming rights to the University of Colorado even though the route doesn't stop at any of the four CU campuses," says Denver Gregg. "Doesn't include any discounts for students or faculty, either. No word on the conductors' uniforms though." … Back in the 1970s, my dad collected beer cans and displayed them in my grandma's basement. The collection is still intact! I've always loved the old can designs.