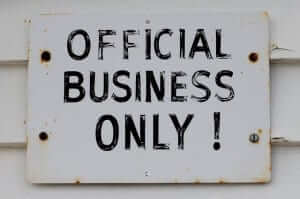 There's a guy out there named Skye who has a popular Twitter feed called @Uniformswag. You may recall that I interviewed him three years ago. In Skye's Twitter profile, he describes himself as, "The official source for all of your uniform news and information."
That's silly, of course — there is no "official" source of uniform news. But I don't blame Skye for using that term, because it's fun to call something "official." I've done it myself, like when I recently declared that Nueske's is "the Official Smoked Meat Purveyor of Uni Watch."
I've been thinking a lot about "official" lately, especially as it relates to design. What is it about an ornate border, or an embossed seal, or an embroidered patch, that exudes such a sense of authority, and why do we find such things so compelling?
I was apparently thinking about this stuff even when I was a kid. In this 2014 article about the design of various types of membership cards, I described an early membership card from my childhood and then wrote, "In short, the card looked and felt very official, and that had immense appeal to me, because there aren't many chances for a child to feel official."
I remember another time from my childhood when I got to feel official: When I got my first Little League uniform. I suspect many of you felt the same way (and if you were in the Boy Scouts or Girl Scouts, you probably felt similarly about your first scouting uniform), because uniforms are very official. They connote status and authority, which I think is a big part of why we like them.
"Official" isn't just an adjective, of course — it can also be a noun. The guys in the zebra-striped shirts are officials, and then there are governmental officials, church officials, administrative officials, and so on, all of whom have their own status and authority.
"Official" has the same root word as "officer" (they're both derived from the Latin officium, which means "performance of a task"). The most common uses of "officer" refer to police officers and military officers. You could say that these officers are official and they are officials. They also wear uniforms to convey their status and authority. See how this all ties together?
———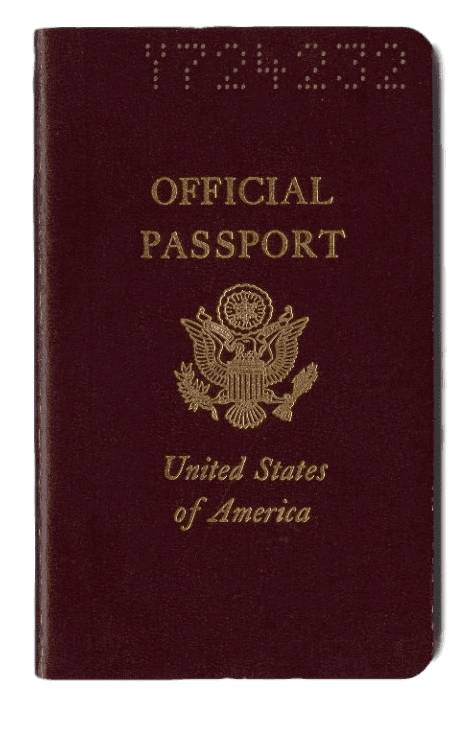 We interact with official things every day. Our driver's licenses and passports are official identification documents. Our mail carries official postage, which is then marked with official cancellation stamps, and is delivered by an official letter carrier (who wears a uniform). Our coins and currency are official legal tender. Most of these items tend to be designed in such a way as to communicate formality and authority — that's part of how we know they're official.
Things that are official don't just get to be that way — their official status has to be conferred by a higher authority. When I got out of college, my first job was for a legal publisher that bid against other companies to publish the officially certified versions of various state laws — the South Carolina penal code, say, or the Ohio criminal code. The texts of these laws are in the public domain, so anyone can publish them, but only one version is officially certified by state proofreaders to be accurate, and only the officially certified version has any legal credibility. (Or at least that's how it worked in 1986. I imagine the internet has changed a lot of this.)
So in that example, the state proofreaders were the higher authority. But you can go a lot higher than that. If you happen to be religious, you might say that when Moses brought the stone tablets down from Mt. Sinai, he was carrying the world's first official documents, with their official status conferred by none other than God himself. Now that's official.
———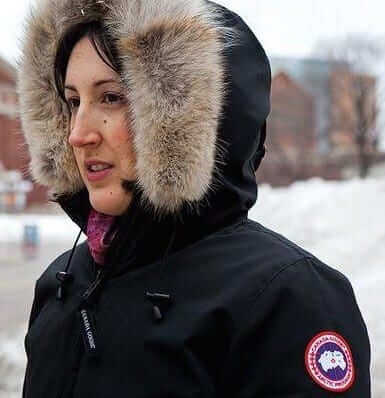 If you live in a cold-weather town, you're probably familiar with Canada Goose jackets, which have that distinctive patch on the sleeve or chest. When I first started seeing people wearing the patch-clad jackets here in NYC a few winters ago, I'd never heard of Canada Goose and had no idea that the patch was essentially a maker's mark. Instead, I was thinking to myself, "Who are all these people, and what organization do they belong to?" It seemed uni-related, so eventually I approached someone wearing one of the jackets and asked about his patch, and that's how I learned that the whole thing was just a branding exercise.
Nowadays, even though I know better, the Canada Goose patches still look very, well, official. Whenever I see people wearing them, the part of my brain that responds to uni-related imagery sort of perks up — the patch pushes my buttons. That's the power of something that looks and feels official.

I've tried to draw upon that power myself with the Uni Watch T-Shirt Club. The sleeve patch graphic we used for last year's designs and the jock tag we're using this year both convey a sense of being official. That wasn't my specific intention when I decided to use those graphics — it's not like I sat around saying, "Hmmm, what can we do to make the shirts feel more official?" It just instinctively felt like a good thing to do, and I think many of you instinctively like the feel of it. That's part of the appeal and allure of official.
About a year ago someone tried to piggyback on that appeal, or maybe just satirize it, by launching a Kickstarter campaign to produce a knockoff of the Canada Goose patch. The idea was that you could put the knockoff patch on your jacket and everyone would think you were cool unless they looked closely and noticed that you weren't wearing the official patch.
The Canada Goose people apparently got that project shut down, but the faux patch raises interesting questions about what is or isn't official. Some people, I'm sure, would be happy with the faux patch; I'm also sure there are others who'd insist on the real thing, the official patch.
This strikes me as being very similar to the situation with cheap Chinese counterfeit jerseys. I know many of you out there will only buy the Chinese knockoffs because they're easier on your budget, while others among you insist on buying licensed replicas or authentics because you want the official jersey.
As you know, I don't buy retail jerseys myself, so what I'm about to say here is something of a projection, but here goes: I think it's intuitively implicit that if you buy an official jersey, you also think you're buying the official status that comes with it. In other words, if you're the kind of person who buys an official jersey instead of a Chinese knockoff, you're probably doing it in part because you think the official jersey makes you more official. I can relate to that impulse, but I don't think being official is something you can buy. It's something that has to be conferred upon you (usually by someone who's — of course — official). That's why it felt so good to get your first Little League or scouting uniform — that made you official. But buying something official doesn't make you official. That doesn't mean you shouldn't buy it; I just think it's good to be realistic about what such a purchase does and doesn't mean.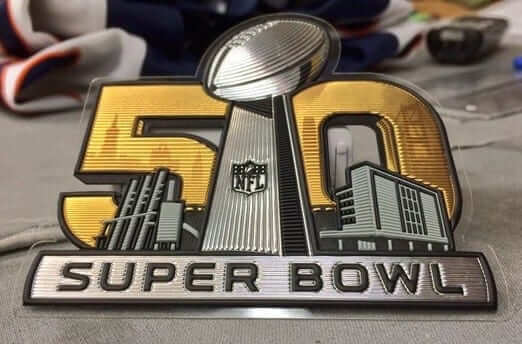 Somewhat relatedly: We expect official things to look and feel high-quality, not cheap. When it comes to uniforms, that means we want things to be sewn or embroidered, not heat-pressed or sublimated — not just because sewing and embroidery is more aesthetically pleasing, but because they seem more official. As more and more uniform patches have changed from embroidered to Chromaflex, many people have complained to me that the Chromaflex patches seem cheap and cheesy. That's an interesting response, because Chromaflex patches actually cost more to manufacture than cloth ones, but people are still used to cloth patches and tend to think Chromaflex looks and feels synthetic — and hence not very official. (Hmmmm, would Canada Goose jackets have the same cachet if their patches were Chromaflex?)
This basic construct of something needing to be of high quality if it's going to be official is something I can relate to. Check out this Facebook entry I posted last September, and note my wording at the end of the first paragraph:
I've rambled a bit here, because "official" is a big, sprawling topic and I'm still figuring out how to get my arms around it. But it's an intriguing subject — one that I'd like to keep exploring — and it definitely has a lot to do with uniforms.
Discuss.
•  •  •  •  •
Click to enlarge
No wonder Bo Ryan quit: As you may recall, Wisconsin wasn't included in last week's unveiling of Adidas's March Madness unis, which we figured was because the Badgers are switching to Under Armour this summer. That seemed like a narrow escape for Wisconsin, but not so fast! It turns out 'Sconnie is getting the full Adidas uni treatment after all, and holy moly does it look like shite (see above).
It's tempting to say this must be Adidas's parting shot at Bucky, except most of the company's other March unis are just as bad.
• • • • •
LAST CALL for the Lions-redesign contest: As most of you are probably aware by now, I've been accepting entries for an ESPN contest to redesign the Detroit Lions. Today is the last day to enter. Full details here.
Speaking of football design concepts, you may have noticed a new ad in our right-hand sidebar, for SportsTemplates.net. I'll have more to say about the site and its founder soon.
• • • • •
The Ticker
By Paul

Baseball News: Last week we linked to a story about a family that found super-valuable Ty Cobb baseball cards in their great-grandfather's house. Here's a follow-up article about finding similar treasures in the attic. … Here's a piece comparing the names of minor league hockey and baseball teams (from Jason Getz). … Yesterday was former Bosox OF Jim Rice's birthday, and someone marked the occasion by tweeting a photo of him wearing a phantom 1986 World Champions shirt (good spot by Jay Wright). … The San Jose Giants will wear "San Bernardino Strong" jerseys on April 15 and gold-trimmed championship jerseys the day after that. … Very nice striped stirrups for Northern Colorado (from @CamP8506). … The Braves and Marlins will be play each other on July 3 at Fort Bragg. The location and the date appear to be MLB's latest attempt to conflate patriotism with the military, and I think it's a safe bet that the uniforms will be a disaster. … Here's something I didn't know: The Giants had pillbox caps but never wore them on the field. … Check it out: orange vs. burnt orange! … Friday the 13th jerseys upcoming for the Fresno Grizzlies (from Jared Colville). … Check it out: J. Edgar Hoover in an FBI baseball cap. … South Alabama's American flag sleeve patch is facing the wrong way.

NFL News: One of the more interesting factoids to emerge in the wake of Peyton Manning's retirement came from Washington QB Kirk Cousins, who revealed that he imitated Manning when choosing his facemask design back in high school and has kept that same design ever since. … Remember when the Browns' coaches wore plaid pants? Right, me neither, but it's a pretty wild look (from @dawgpounddaily).

College Football News: Boise State's QBs have added silver helmet stripes for spring practice. They did this last year, too — it's so the coaches can assess where the QBs are looking as they make their reads. … Whoa, check this out: The 1964 Liberty Bowl, featuring Utah vs. WVU, was played indoors at the Atlantic City Convention Hall. "First bowl game played indoors," says Miles, who didn't give his last name. "It was on natural grass laid on top of burlap. They brought in lights to grow the grass. Field was shrunk to eight-yard end zones."

Hockey News: NHL/MLB crossover in St. Looey, as Blues D Alex Pietrangelo was wearing a Blues cap in Cardinals colors (from Bryce Fearday). … New "Maple Leafs-themed" jerseys for the Orlando Solar Bears. I put that in quotes because the jerseys don't look very Leafs-themed to me. … New Donkey Kong-themed mask for Ducks goalie John Gibson (from Chris Cruz). … "For Tuesday night's Islanders/Penguins game, NBCSN changed the score bug black and used the Isles' alternate logo from the black jersey," says John Muir. "I'm not a fan of the black alts, but this is some nice attention to detail." … The Sabres wore white at home last night. … Here are the teams for next season's outdoor games (from @Farms9). … Check out the awesome logo used by the Minnesota women's team. Unusual number placement, too (from Ryan Connelly).

Basketball News: Here are five NBA team logos redesigned as soccer crests (from Derek Buchheit). … Here's a look at all of the ACC's court designs (from @ACC_Tracker). … NC State's March Madness uni has a little sublimated "Wolfpack" wordmark — but it's two words instead of one, which is wrong (from James Gilbert). … More Iowa high school basketball observations from Jesse Gavin: Pella and Perry both use the same Purdue-style "P" logo on their shorts; Spirit Lake's uniforms are extremely no-frills (here's a rear view); Des Moines Christian has its school name printed up the sides of its shorts; you don't often see a game between two teams that both have lettering above and below the chest number; and it's a little hard to see, but Cascade's armholes aren't rounded — they come to a point at the bottom. "Not sure I've seen that before," says Jesse, and neither have I.

Soccer News: Real Madrid's Gareth Bale cuts holes in his socks to relieve pressure on his injury-prone calves (from @yellawkt). … Fara Williams, who plays on England's women's national team, is being saluted with a collar inscription for her 150th game. … Afghanistan's new national soccer uni set includes a hijab (from Leland Orten). … FC Kansas City — that's a women's team in the NWSL — has a new jersey advertiser: Domino's Pizza (from Griffin Smith). … Tottenham and Nike are moving closer to a massive kit deal (from John Muir).

Grab Bag: This is pretty awesome: A professional photographer shot a bunch of Daytona 500 pics on super-expired 35mm film, and the results are spectacular. … New uniforms for the Australian Olympic sailing team (from Graham Clayton). … Very interesting article on the latest generation of Chuck Taylors. Recommended (from John Gogarty). … New uniforms for the USA Olympic gymnastics team (thanks, Phil). … Those gymnastics unis are from Under Armour, which unveiled lots of new uniforms at a worldwide media day event yesterday (Phil again). … Here are the car designs for the Firestone Grand Prix of St. Petersburg (from Tim Dunn). … Here's a cake shaped like NASCAR driver Denny Hamlin's firesuit. Also: Hamlin's website includes a page that describes where each advertiser patch is on his firesuit (both of those from David Firestone). … New lacrosse uniforms for Bryant (from Griffin Smith). … New athletics logos for Elon. … New tourism logo and slogan for Pennsylvania, and both are embarrassingly bad (blame Andrew Rader).