It's official: The NHL has a Pride problem.
Last night the Wild held an LGBTQ Pride Night promotion, which was supposed to include rainbow-themed pregame jerseys that would later be auctioned off for charity. But shortly before the team hit the ice for warm-ups, it was reported that the pregame jerseys would not be worn after all, and the web page where the jerseys were up for auction was quietly scrubbed from the team's website.
Beat writer Michael Russo said that the switcheroo was an "organizational decision," which is frustratingly vague, although it seems reasonable to assume that the "organization" that planned the jerseys wouldn't have scrapped them unless there were some objections from the players.
This is at least the third time in the past two months that an NHL team has backpedaled on pregame Pride jerseys. On Jan. 17, Flyers defenseman Ivan Provorov refused to wear the team's Pride jersey. Ten days later, the Rangers, who had announced that they'd be wearing pregame Pride jerseys, decided not to wear them after all. (There was also some media coverage of the Islanders not wearing rainbow jerseys for their recent Pride Night promotion, but they never planned to do so in the first place, so that's not really an analogous situation.)
Recent resistance to Pride uniforms is not limited to the NHL. Last June, five Tampa Bay Rays players opted out of the team's on-field Pride uni, citing religious concerns. The following month, Jaelene Daniels of the NWSL's North Carolina Courage sat out a game rather than wear the team's Pride jersey, also for religious reasons.
These developments have taken place against the backdrop of a larger cultural and legislative battle, as many U.S. states have moved to restrict trans-related health care in recent months.
Despite 86ing the jerseys, the Wild did go ahead with some other aspects of their Pride Night promotion. For example, players used rainbow stick tape during pregame activities:
News reports indicate that the Wild also used rainbow-themed pucks during warm-ups, although I was unable to find a photo of that.
Although the players did not wear the pregame jersey, at least one person did: Jack Jablonski, a former Minnesota high school hockey player who has been paralyzed since 2011 and came out as gay last year. He led the Wild's traditional "Let's play hockey!" chant prior to the start of the game:
Jack Jablonski, wearing the 2023 #mnwild Pride jersey with "Jabs" patch, doing Let's Play Hockey. Here's my story on Jabs coming out in September >>https://t.co/JKeIACpzvo pic.twitter.com/ANrVsMbsVw

— Michael Russo (@RussoHockey) March 8, 2023
The Wild were not the only NHL team scheduled to wear pregame advocacy jerseys last night. In Seattle, it was Women in Hockey Night, with these warm-up jerseys: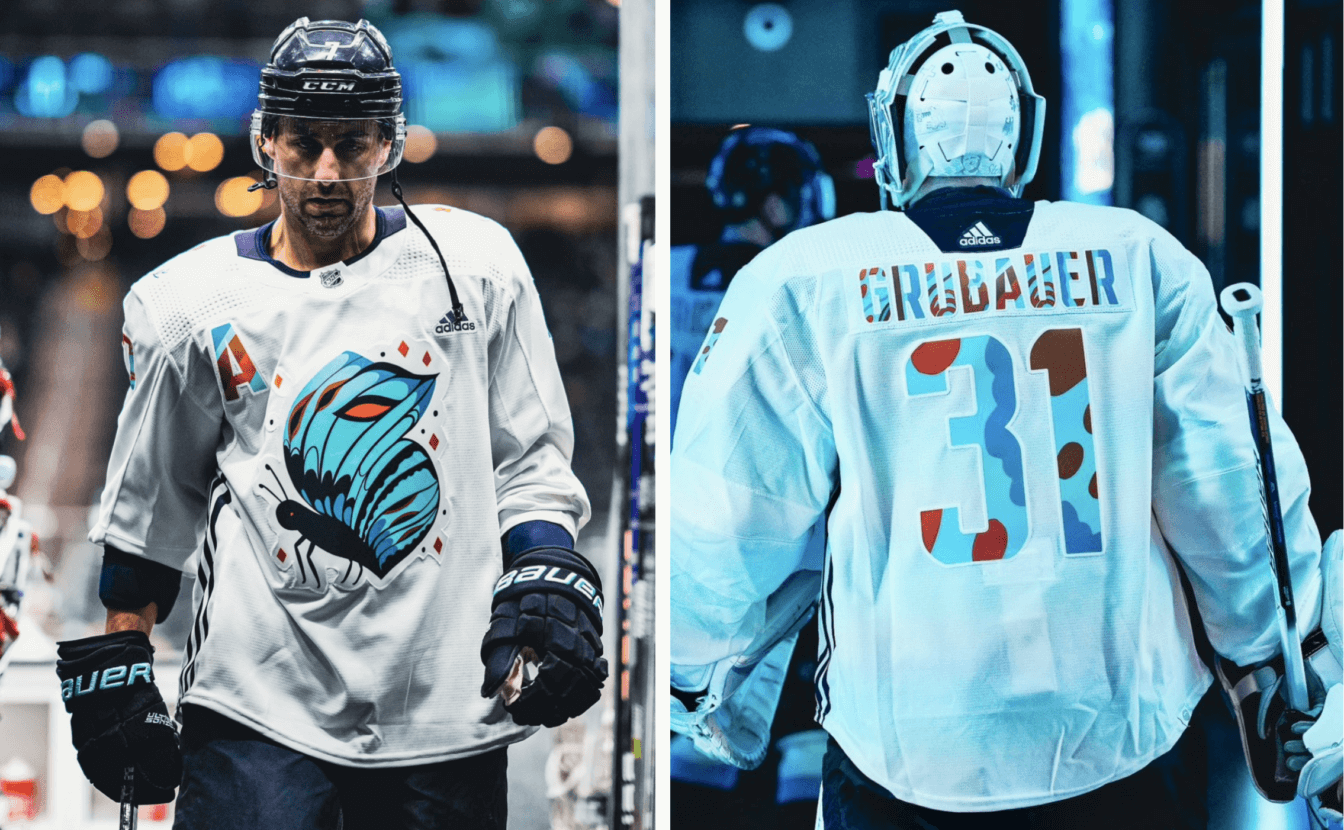 And in New Jersey, the Devils had Gender Equality Night, with with these pregame jerseys: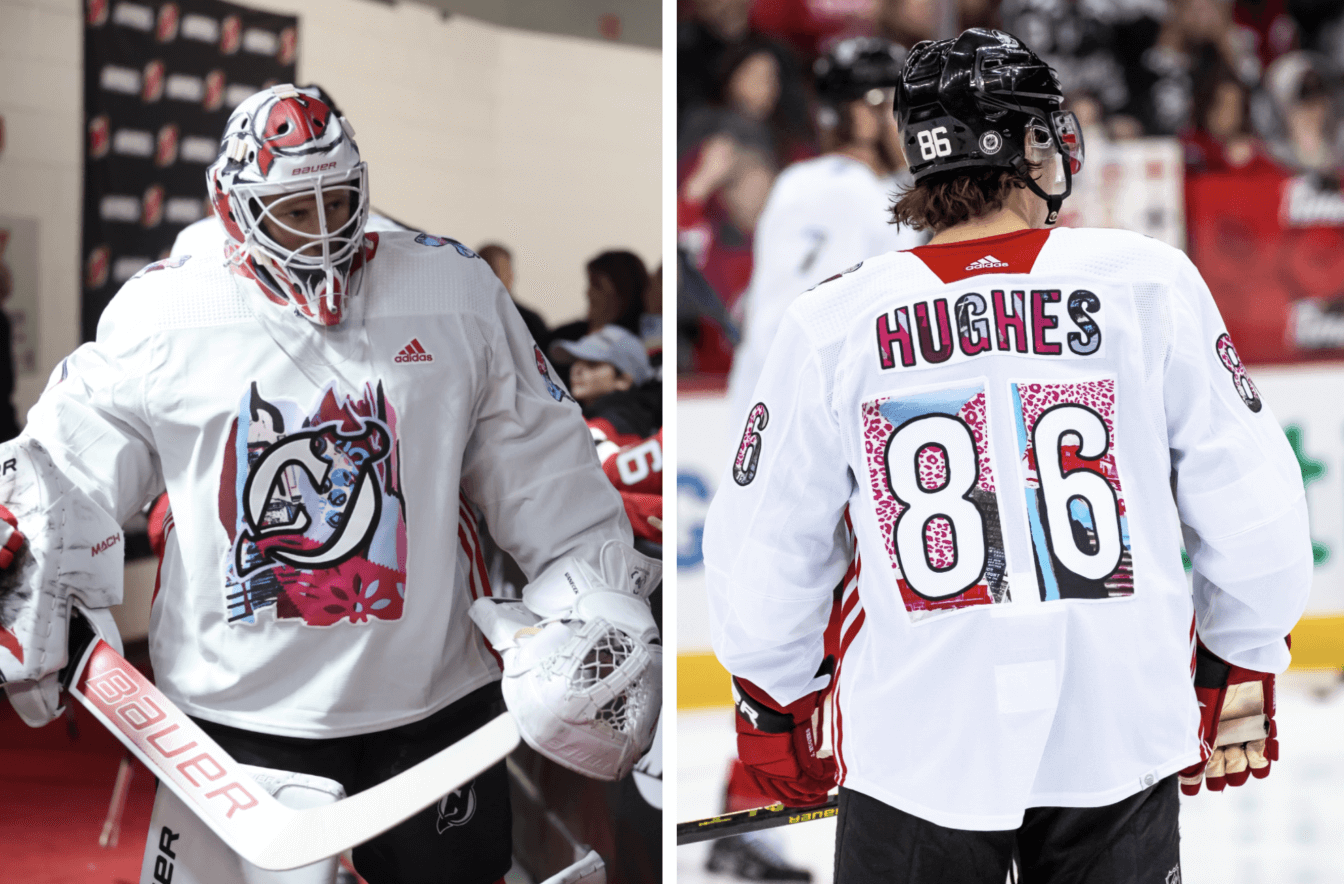 To my knowledge, no Seattle or New Jersey players refused to wear the jerseys.