I'm sure I'm not alone when I say I'm a big fan of the Nets' old star-spangled uni design, which they wore from 1972 through 1981. It's one of basketball's classic uni designs, thanks mainly to its red-white-blue-white-red striping.
Or at least that's how the striping is supposed to go. But reader Christopher Noice has pointed out something I hadn't previously been aware of, namely that the second red stripe — the one on the back of the jersey — was sometimes missing from various players' uniforms. Take a look:
You may be thinking, "Maybe the missing stripe was an intentional team-wide thing at one point." But here's a shot showing Dr. J with the stripe and Kim Hughes without it: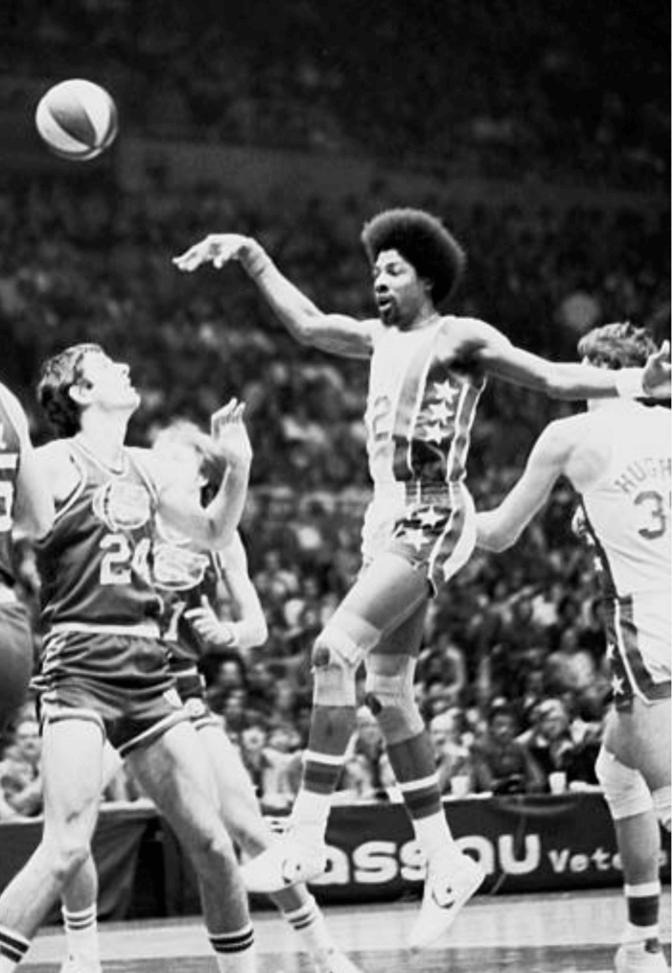 To be sure, these examples were the exceptions, not the rule. Most of the time, the red stripe was there. But it was missing (only from the jersey, never from the shorts) often enough to be a legitimate phenomenon, and there doesn't seem to have been any rhyme or reason as to which players were afflicted by it. At one point a missing-stripe jersey even graced the cover of the team's official program.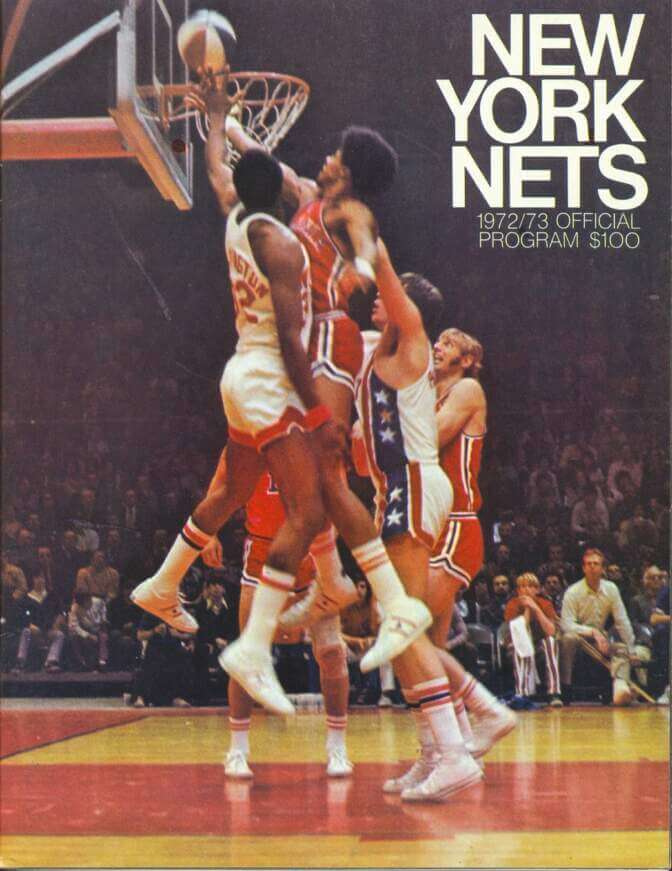 The stripe was also occasionally missing from the team's road jerseys (although, based on my photo research, not as frequently):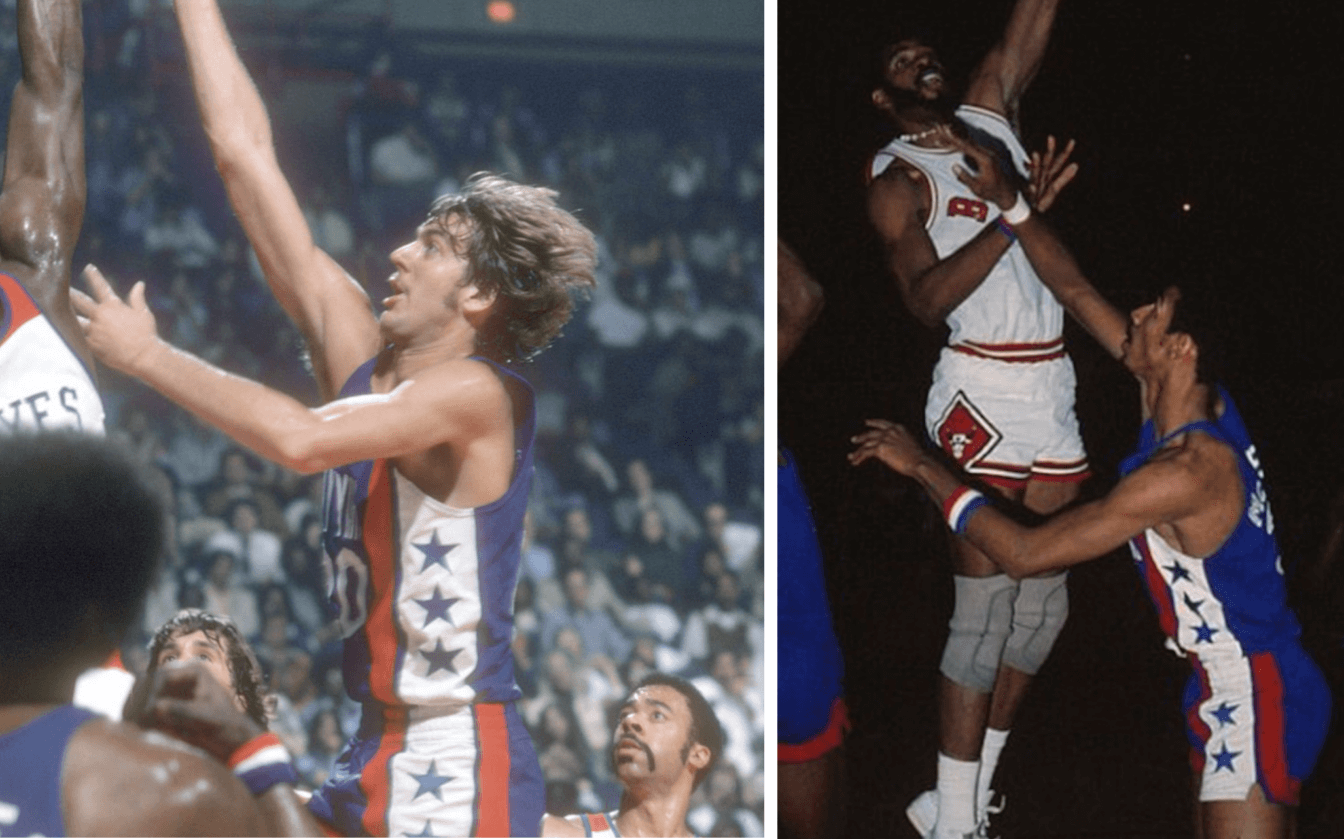 A confession: I grew up on Long Island in the 1970s and was a big Nets fan at the time. I saw them play several times at the Nassau Coliseum during the Dr. J era, and I was definitely uni-aware at that time. But I never noticed the missing stripe until Christopher Noice pointed it out to me. Thanks for that, Christopher!
Was anyone else aware of this? And what should we call this phenomenon?