Longtime readers may recall that reader Steve Speicher uses some blank T-shirts and iron-on transfer paper to DIY himself a pair of facsimile jerseys for the Super Bowl every year — something he's now been doing for over a decade. He was a little late getting this year's info and photos to me, and I in turn have been a little slow in putting this post together, so consider this the last gasp (I hope) of our Supe coverage.
As you can see in the photo above of Steve and his wife, Anne, his technique has really progressed over the years, and his jerseys look fantastic. Here's a rear view: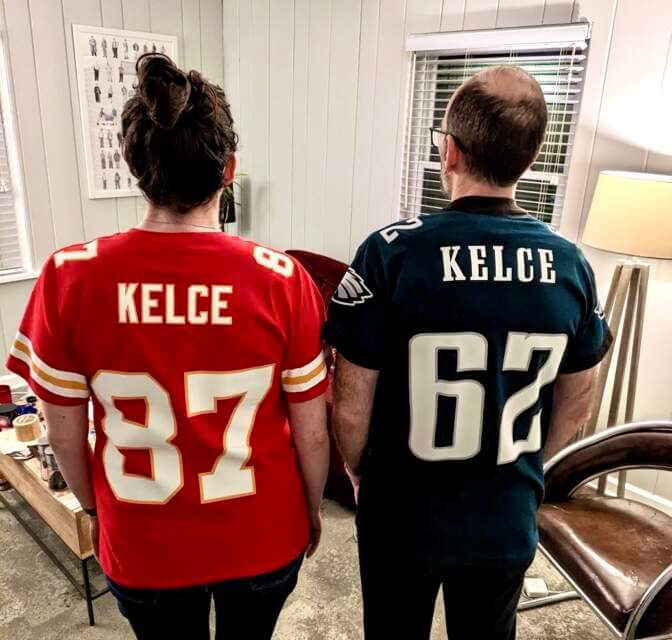 Steve says:
Since I'd already made both the Eagles (2017 season) and Kansas City (2019 season), I decided to get in on the Kelce Bowl idea. After much searching, I was able to find a T-shirt that was close to the Eagles' midnight green (which I'd been unable to find in 2017), so I also decided to go color vs. color.
Although you can't tell it in the photos, Steve says he and Anne were both very sick on Super Bowl weekend, but he still persevered with the final touches of the DIY project. Now that's dedication!
Here are the graphics Steve used: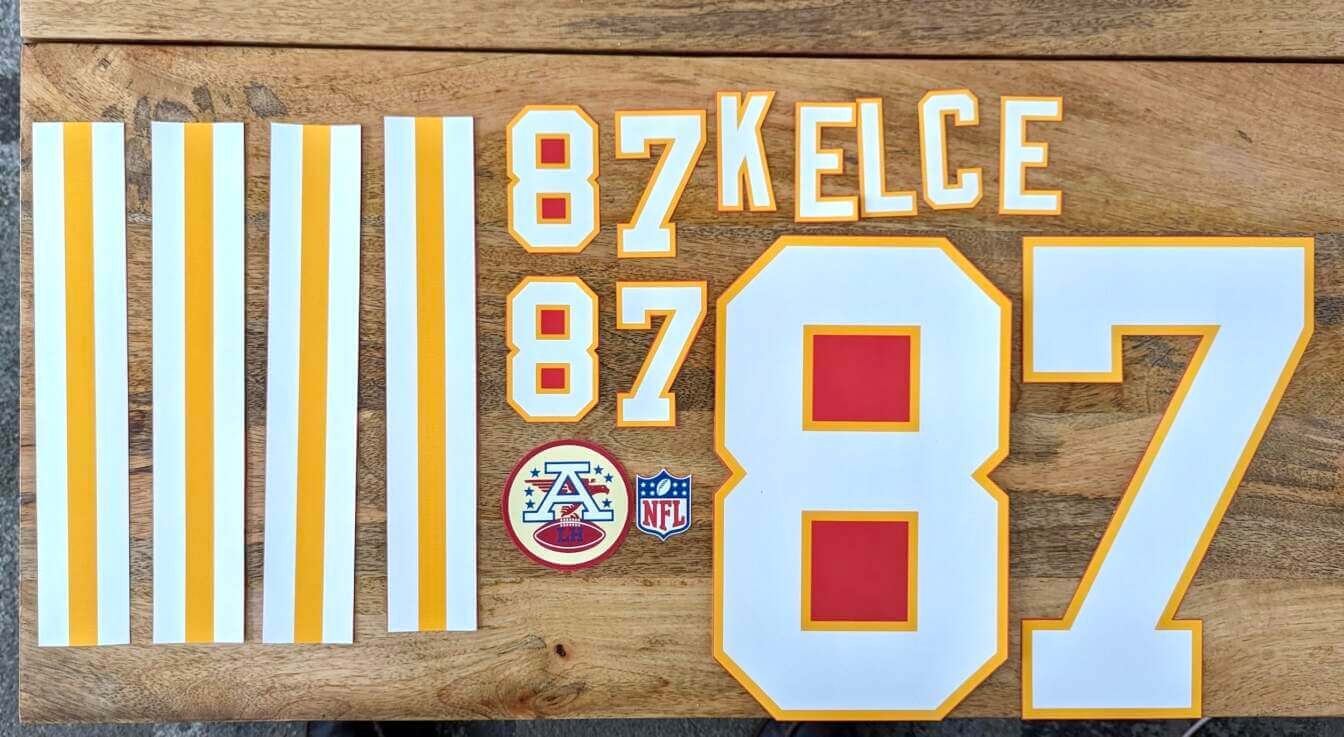 Projects like this are so inspiring. Kudos to Steve, both for his creative spirit and for his devotion to this annual ritual!