Good morning! As I mentioned at the end of yesterday's post, I had a late-afternoon appointment yesterday at the NFL offices in Manhattan. No, it wasn't to be hired as their new uni czar, or to draft a new set of sock regulations, or to offer uni advice to Roger Goodell. I was being interviewed on camera for a uni-centric media project they're working on.
I didn't get to see the full offices — just the area where the interviews were happening. But I did manage to get a few photos that I can share with you. Let's start with this: As is the case with most big office buildings, 345 Park Ave. has a security desk where visitors have to check in. But the NFL, unlike the building's other tenants, has its own separate check-in desk: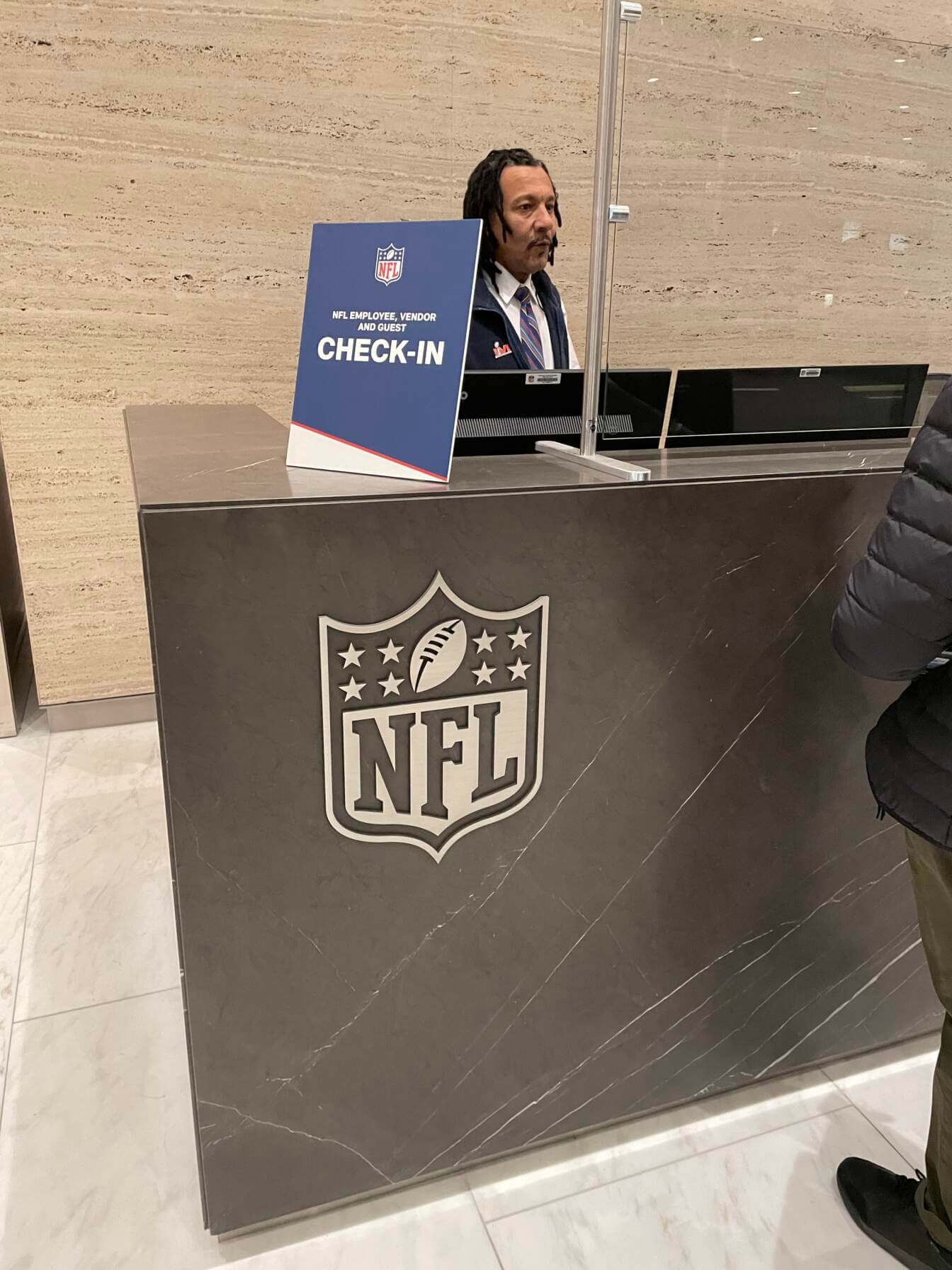 Once I cleared security, I was taken down a hallway that included a display featuring all 32 NFL primary helmets: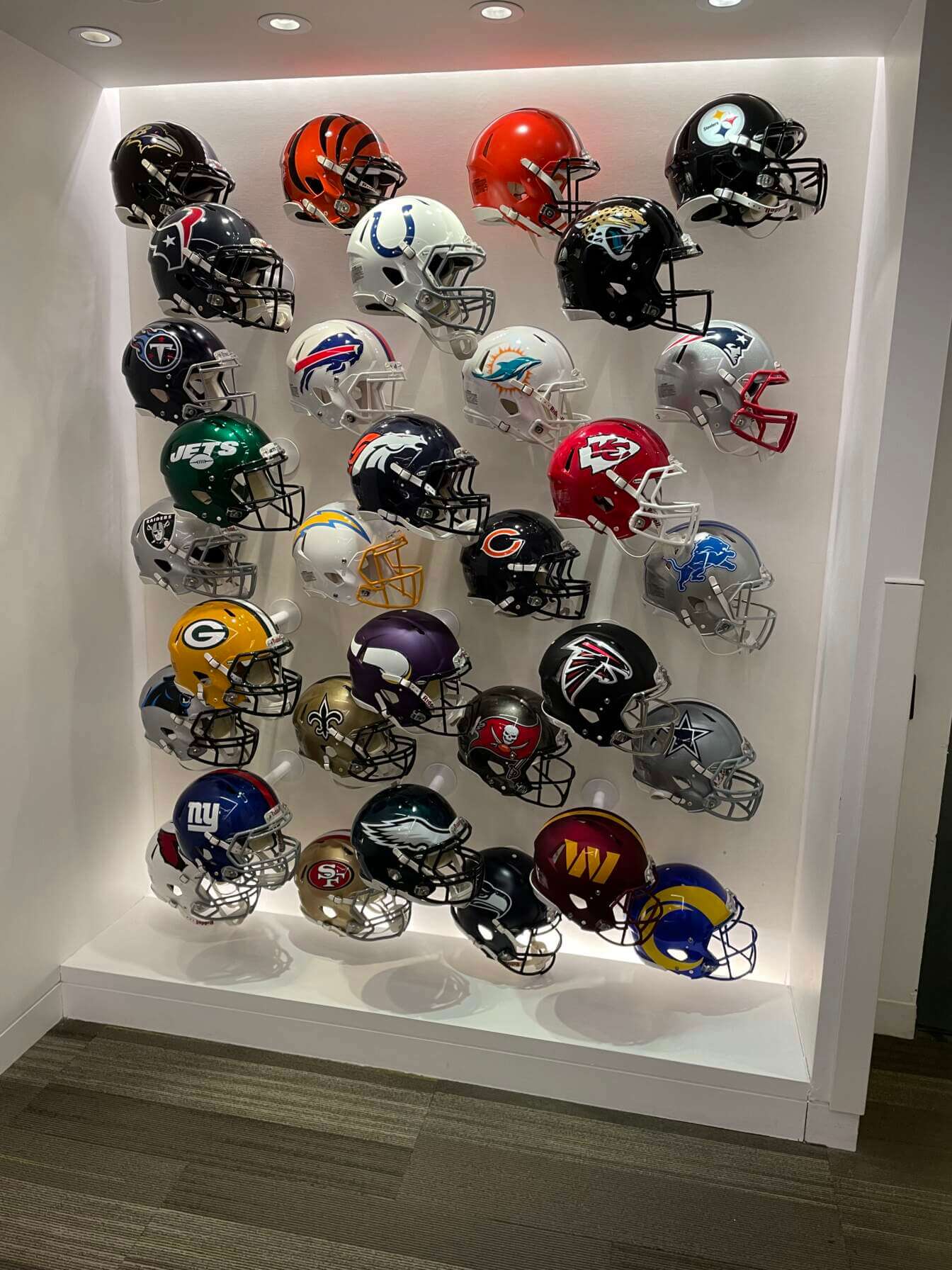 The hallway also featured mannequins with jersey/pant combos for each team. The specific combos they chose were interesting — the Patriots mannequin, for example, showed a blue jersey with silver pants, a combo they've worn only once in the past few seasons. Similarly, the Seahawks mannequin wore navy over grey — not unheard of for Seattle, but certainly not their default look.
But the thing that really jumped out at me is that the Commanders mannequin showed a burgundy jersey with yellow pants, even though the team has not, to my knowledge, unveiled any yellow pants. It's not clear if this is a hint of something for the future or an old idea that was discarded (sorry about the vertical orientation — it was the only way to include the top and bottom rows):
There were some other interesting anomalies, but I'll let you look for them yourself.
And that's all I have to share with you. Sorry I wasn't able to get more pics! Hopefully I'll have another opportunity at some point.