We've known for a while now that the Minnesota Twins will have new uniforms next season. And New Era may have just given us a sneak peek at part of the redesign.
Here's the deal: New Era is currently selling a silly line of MLB fashion caps with a "southwestern" theme. If you go to their website and search on the word "southwestern," 29 results come up — one for every MLB team except the Twins.
But the Twins' version of this cap was briefly visible on the New Era site yesterday, and an enterprising fan got a screen shot of it before the link was disabled. Take a look: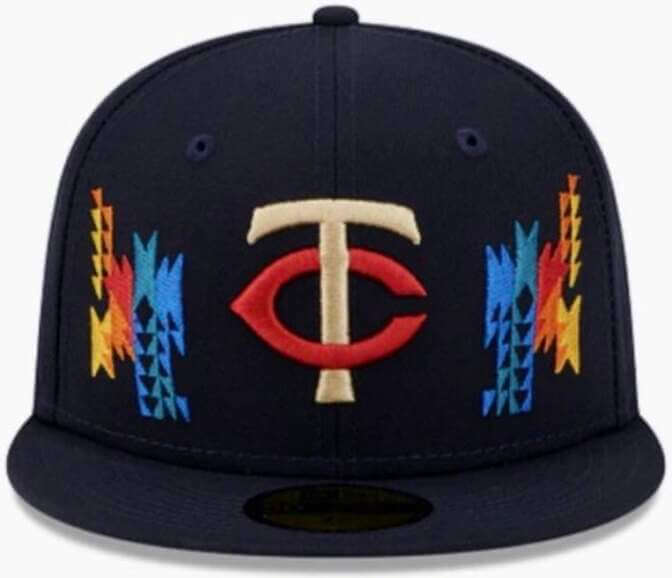 If we strip away the southwestern silliness and compare the logo to the team's current cap, here's what we see: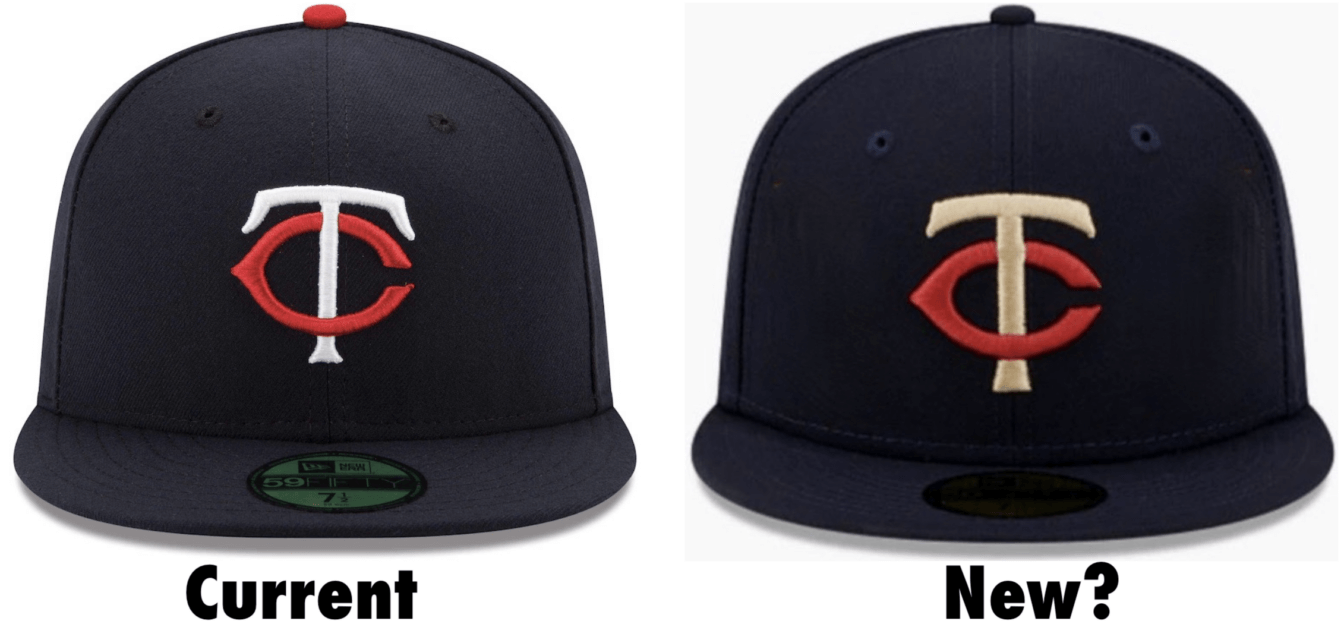 You can ignore the "T" shifting from white to cream (that's a standard feature throughout the southwestern hat program) and the squatchee changing from red to navy (there are no contrasting squatchees in trhe southwestern line). But the "TC" logo has been subtly streamlined — for the better, I'd say.
We can't know with 100% certainty that this logo tweak will be part of the Twins' new uniform package, but it seems likely. We'll find out soon enough when they officially unveil the new uniforms during the offseason.
(My thanks to Jimmy Lonetti and Trevor Williams for bringing this leak to my attention.)