Our friends at Grey Flannel Auctions have another catalog auction under way, so today I'm going to take a look at some of the best and most interesting items, beginning with the 1956 Stan Musial road jersey shown above (here's the full auction listing). This was a one-year style and was the only time in the past century that the Cardinals did not wear some version of the famous birds on the bat. For any other team, it would qualify as a handsome design, but for the Cards it was a downgrade. Love the Slugger Bird sleeve patch, though!
Here are some other notable items:
• Gotta love the lace-up collar on this 1910 jersey from the Boston Doves — who we know today at the Atlanta Braves.
• It's crazy how short MLB jersey sleeves were in the 1960s and early '70s, as seen in these jerseys worn by Roger Maris, Thurman Munson, and Ernie Banks. Look how the MLB centennial patch barely fits on the Munson sleeve!
• This 1976 Yaz jersey provides a good view of the Massachusetts bicentennial sleeve patch that the Red Sox wore that year.
• Speaking of patches, this baseball jersey from the 1959 Pan-American Games has a very nice — but somewhat small-seeming — Pan-Am Games sleeve patch.
• Another good patch: You've probably seen lots of game-used Wayne Gretzky jerseys from his time with the Oilers, but this one, from the 1979-80 season, has a shoulder patch commemorating the city of Edmonton's 75th anniversary.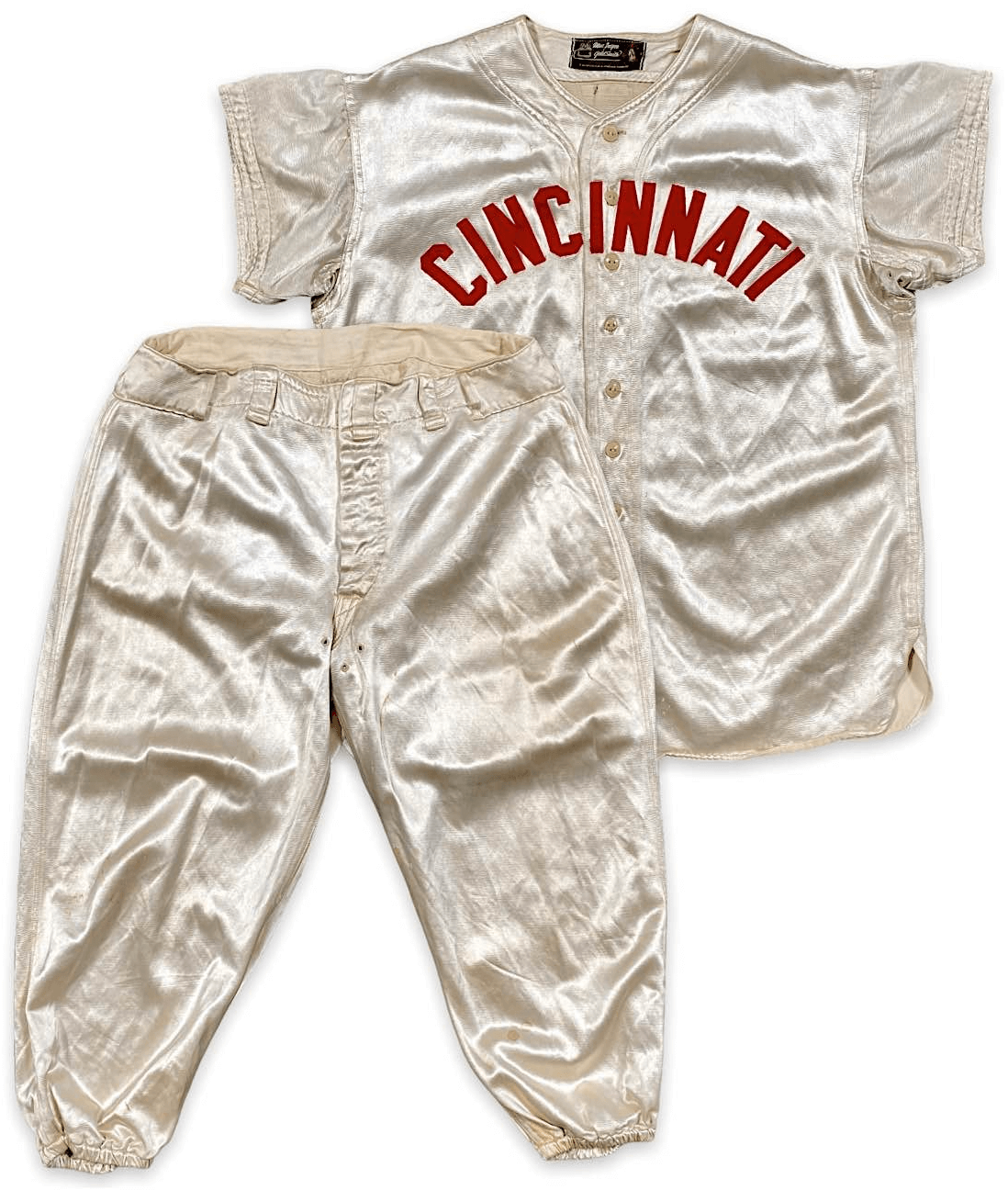 • Oh baby, check out this fantastic 1948 Reds satin uniform — magnificent!
• The yellow/grey/yellow sleeve striping on this 1945 Army football jersey is so simple but so visually effective. Very nice.
• Holy-shmoly, look how transparent the mesh is on this 1970 Auburn football jersey!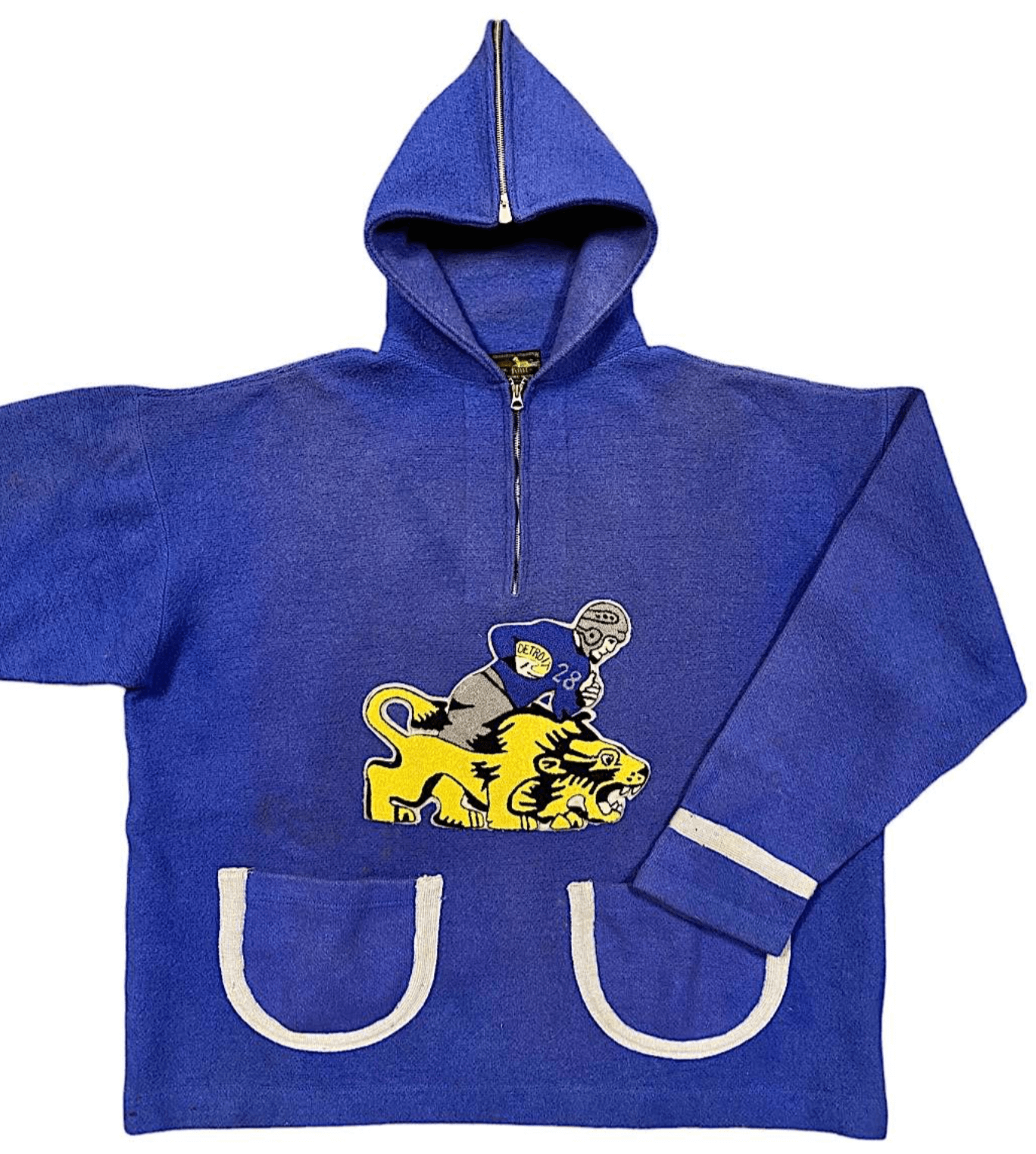 • Oh my — this 1930s Detroit Lions sideline jacket/pullover is completely amazing! Never seen anything quite like it.
• If you're into bling, you might dig this 1976 Boston Celtics salesman sample championship ring, or this 1955 Syracuse Nationals NBA championship ring.
• This 1947 NHL All-Star sweater is spectacular!
———
Good stuff, right? I should also add that there are three items from Uni Watch readers who responded to one of our "What's It Worth?" promotions: a Henry Aaron salesman sample jersey; a 1996 World Series ticket stub signed by Joe Torre; and a bunch of Mark McGwire's Rawlings contracts.
Want to see more? You can click through the entire auction catalog here.
---