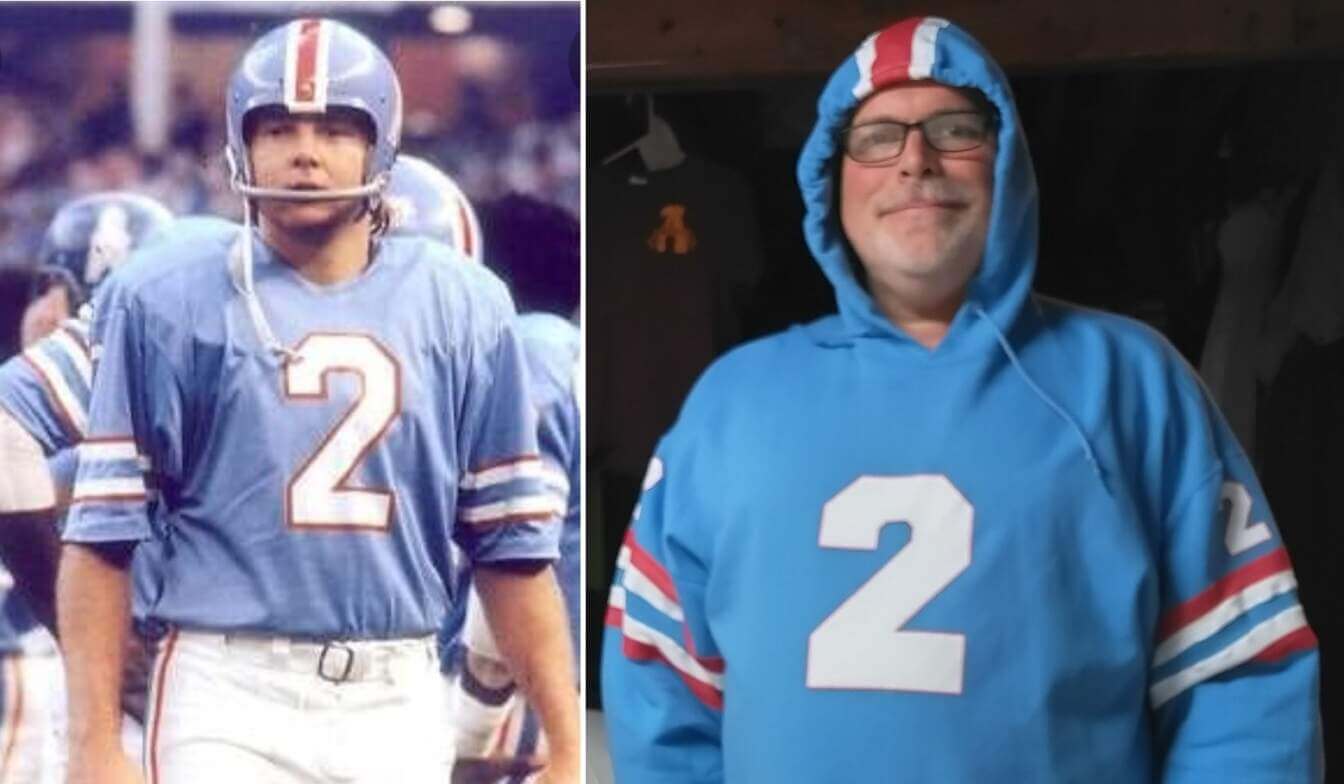 Good Saturday morning, Uni Watchers. I hope you all had a good week. Lotta sports on tap today (including potential Divisional Series clinchers for the Phillies, Astros and Padres), so lots of Uni Watching to do!
I have a little chicken soup for the soul type of post today, as we welcome long-time reader, contributor, DIYer, 5 & 1er, Vilkmas-er, etc., the one and only Jimmer Vilk, who has a few fun DIY's he'll share. My past few DIY posts have highlighted the work of professionals, may-as-well-be professionals or long-time hobbyists who've really done some intricate uniform creations. I marvel at their skill, and am pretty sure I could never — ever — create anything as good. Jim is definitely skilled, but his efforts are definitely more my speed. I think to myself, with a bit of time and some practice, maybe I could make something like what Jim does. And I mean that as a sincere compliment.
So gather round for some good ole grilled cheese and tomato soup as we take a look at…
• • • • •
My Most Recent DIY Projects
by Jim Vilk
This past year has been an extremely busy one for me, as readers of the 5&1 know when I posted photos of all the firewood I split and hauled. In spite of that and the usual busy-ness of life, I've managed to do quite a bit of DIYing on the side. It started last Fall when a local sporting goods store had a sale where you got a free t-shirt if you bought a hoodie. I picked a light blue hoodie and chose purple for my free shirt. Then I had the store number the shirt on the front, back and sleeves to make an early 70s Fred Cox Vikings shirsey (seen in action as I practice my straight-on kicking).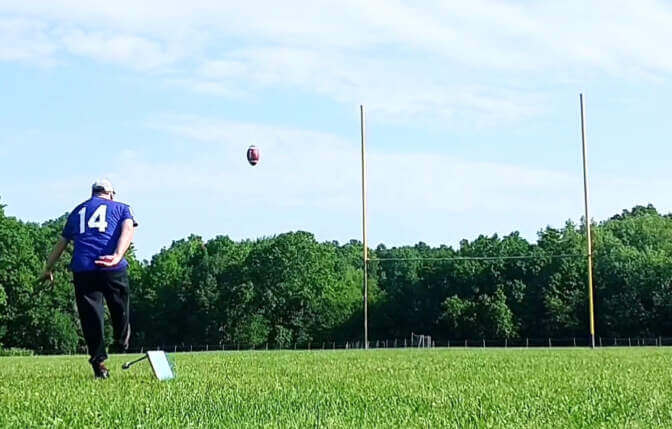 I told my wife the hoodie could be my Christmas present. After the new year began I asked if she could help me DIY a Houston Oilers hoodie. I wanted to commemorate the 50th anniversary of The Best NFL Uniform Ever, and the year my other favorite kicker, Skip Butler, joined the blue-helmeted Oilers.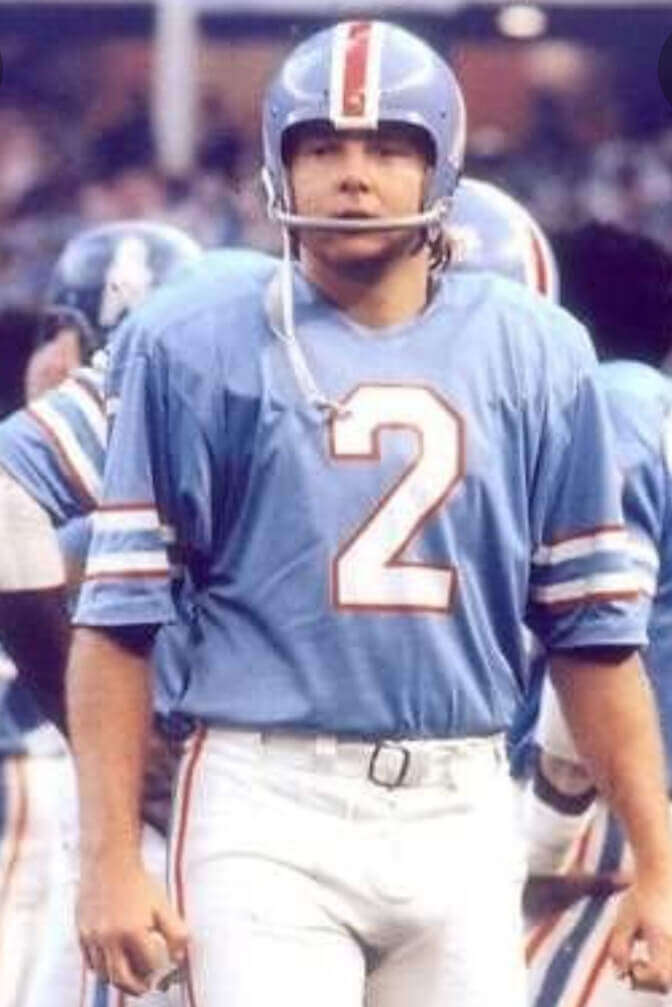 The numbers and logo I could print onto iron-on transfer paper. I just needed my wife to sew the stripes. So I went to a thrift store with the intent of finding a red, white and blue striped shirt. That's not something a thrift store is guaranteed to have, but lo and behold, they actually had one.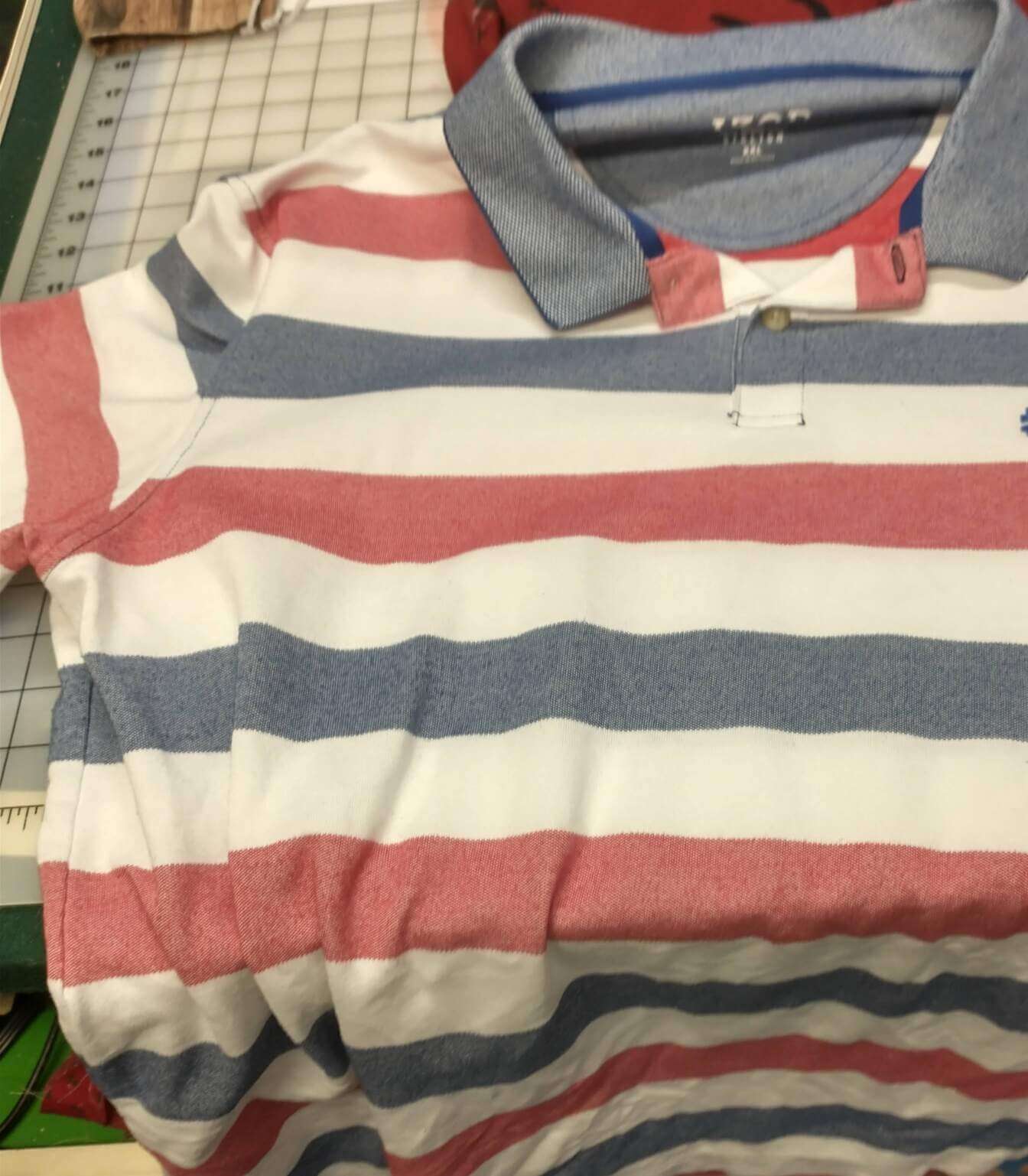 My wife did her thing…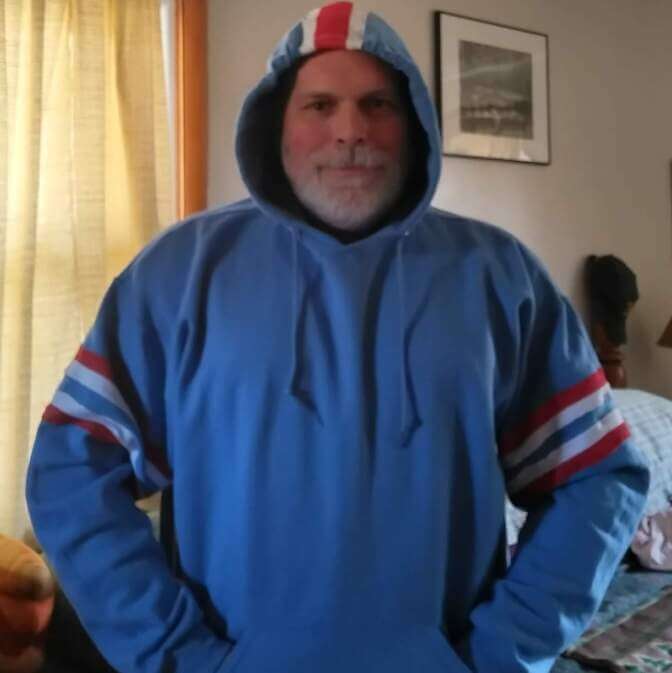 …then I did my thing.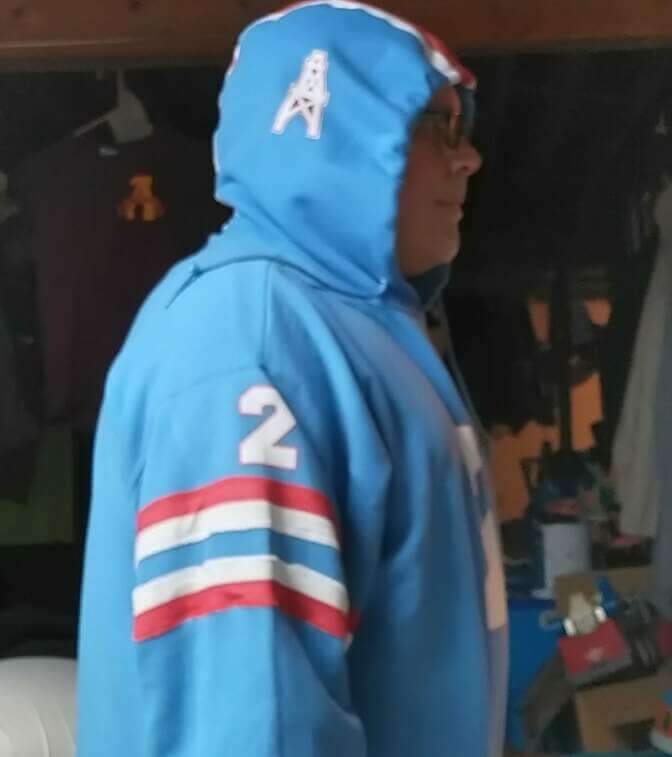 Unfortunately, I couldn't make the numbers any bigger. I was on a budget, so I had to use a free number font that was close to the Oilers, and this was as big as I could get on a single sheet of transfer paper. I could have made the logos bigger, but I wanted them small because most of the time the hood will be down and I was afraid big logos would make it stiff. Yes, I like big numbers and logos on the actual players, but for my purposes this is good. And I got finished the day before the anniversary of Skip's first game with the team!
While all of this was going on, I was working on a real Uni Watch collaboration. I used to have a 1970 Punt, Pass and Kick book, featuring my man Fred Cox, along with punter David Lee and quarterback Bill Nelsen. (Here's a clearer view of that image):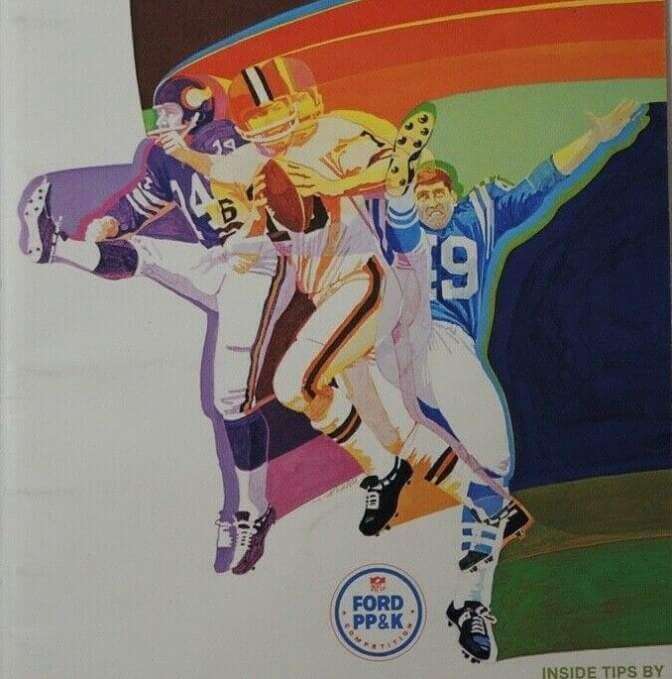 I gave the book to Paul more than ten years ago. I thought the artwork inside would look great on a t-shirt, so I searched online and found that Paul scanned the pages on his Flickr account.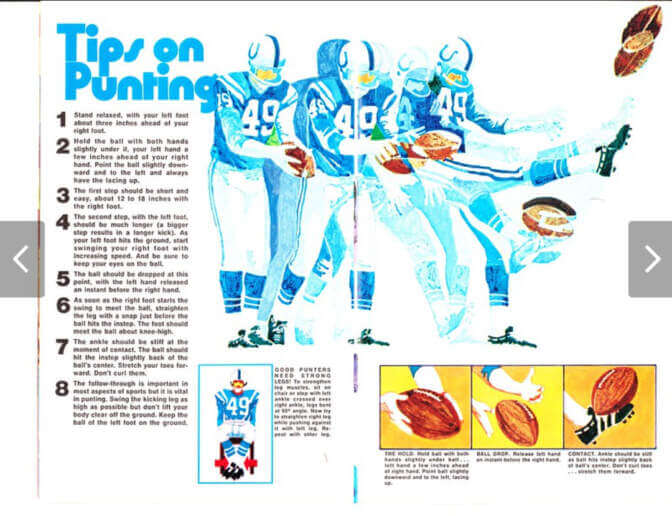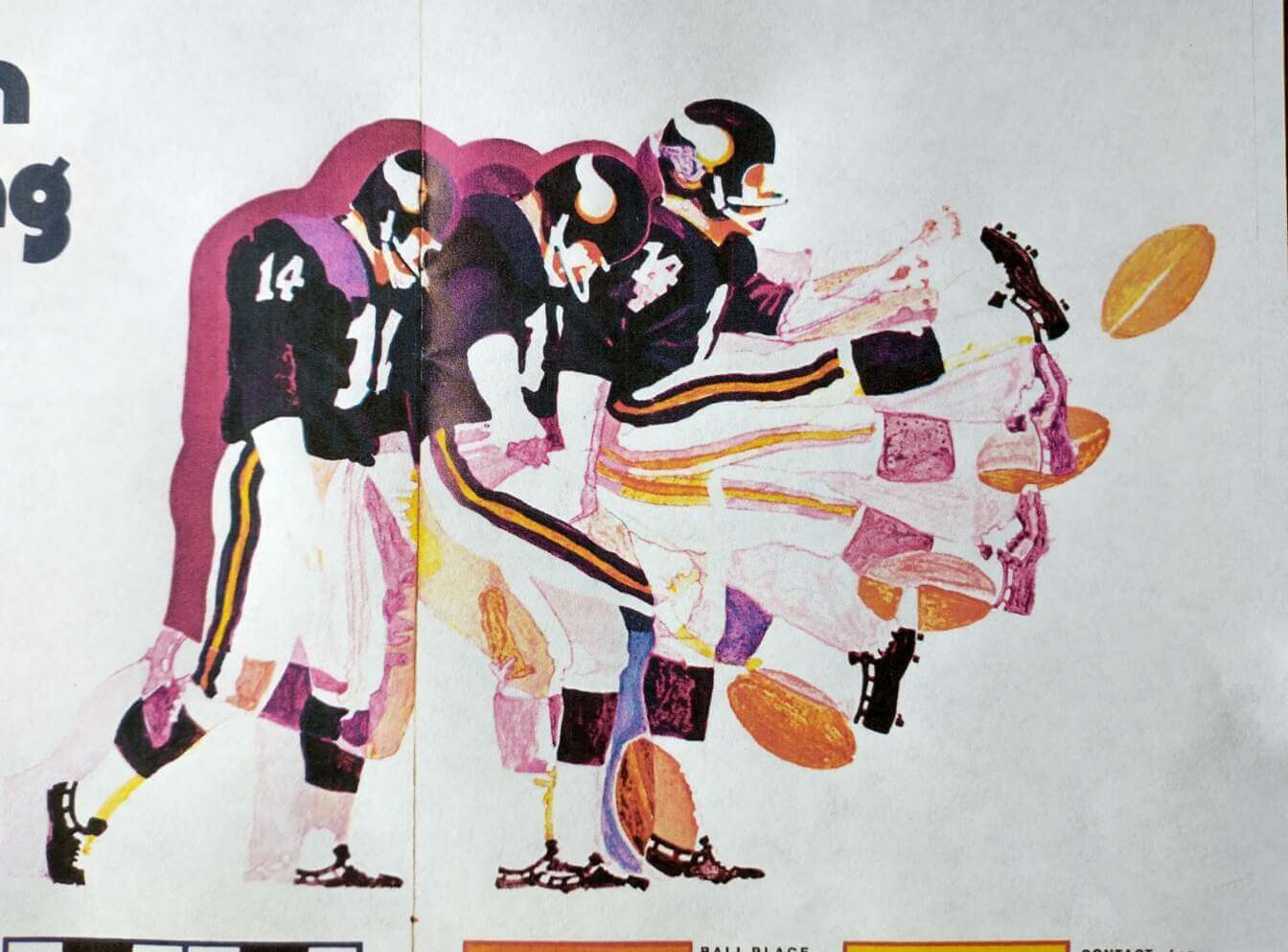 Obviously the page breaks were a problem, so then I asked Phil if he could use his MS Paint magic to make them disappear. As you can see he did a great job!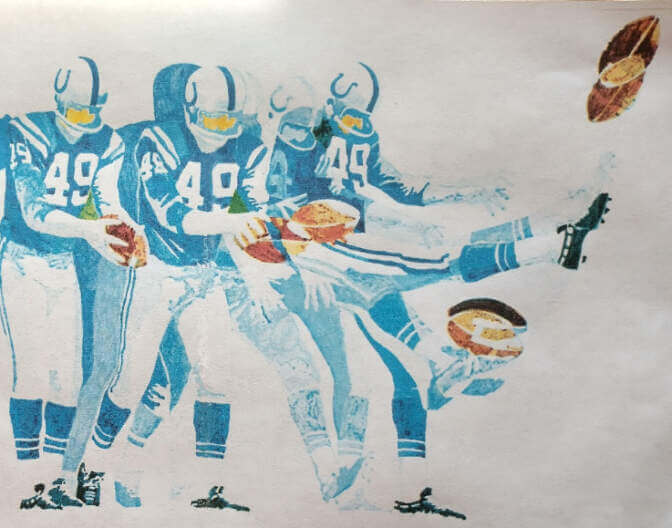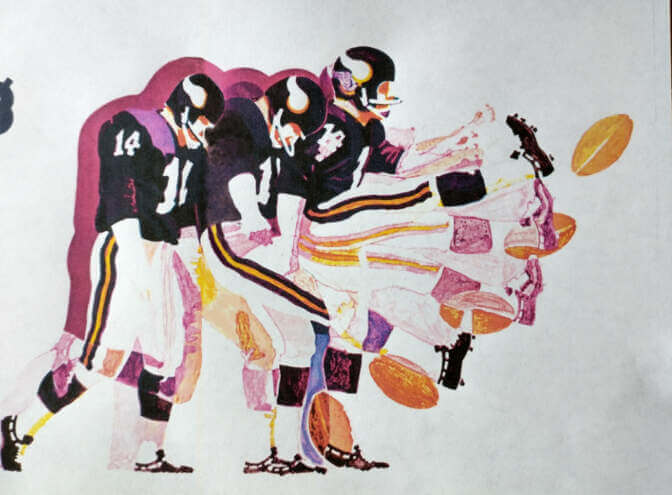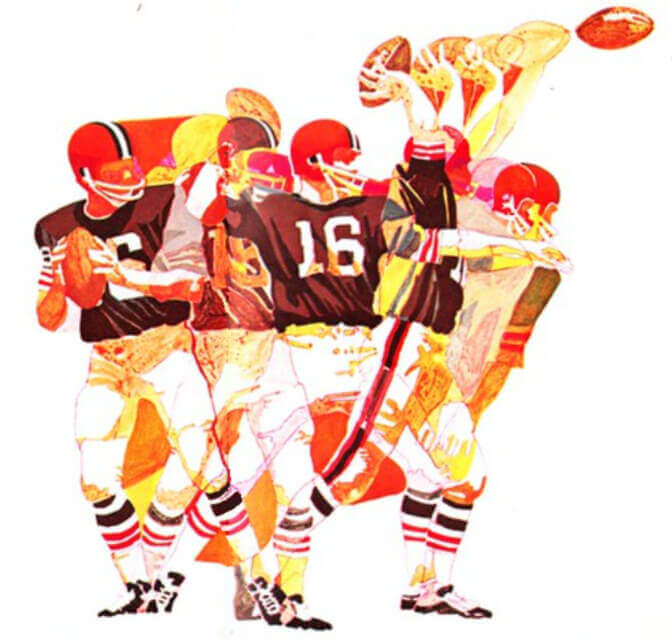 Phil also talked me into trimming the pictures instead of ironing it on as a rectangle. A lot more work, but it was worth it.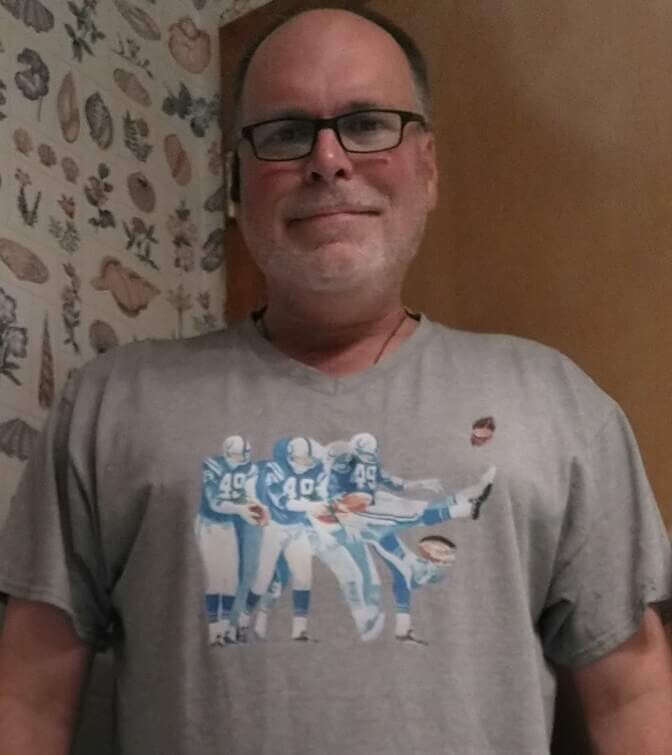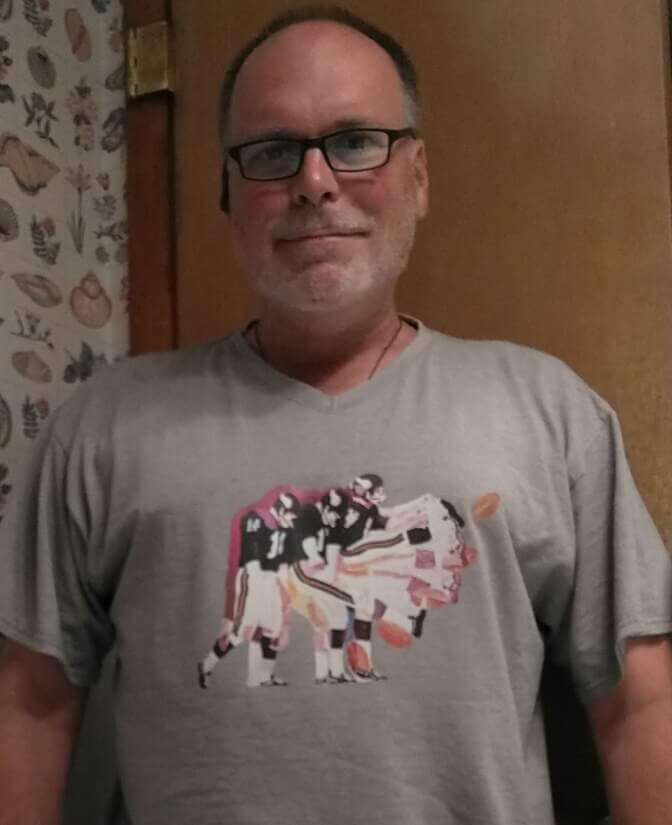 Instead of making a Bill Nelsen shirt, I gave that transfer to my cousin who is a big Browns fan. Looking forward to seeing it on him!
There's still some leftover iron-on paper, so I kept going. I have an old Oilers ski hat…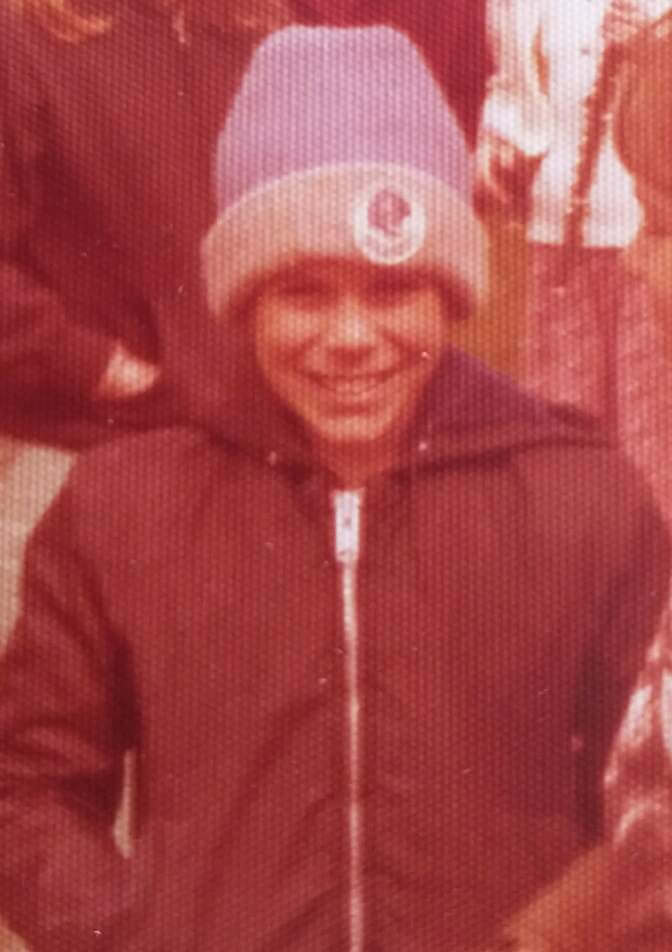 and I thought a transfer of the patch would look really good on a t-shirt. It sure does…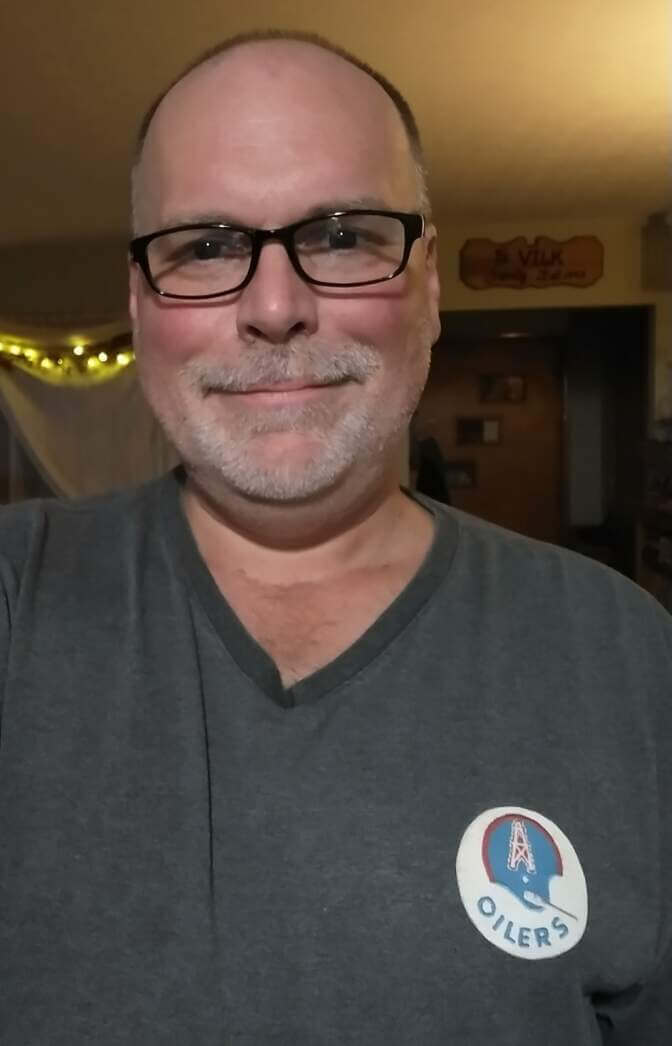 Even if/when the Titans throw back to the Oilers, most likely they'll never throw back to this glorious-looking era, After all Houston went 1-13, 1-13 and 7-7 in these helmets before breaking my heart and switching to white lids. So it's safe to say I have some one-of-a-kind DIYs here. Now, what do I make next?
• • • • •
What's next? How about a crew-neck Cavs championship jersey? (I kid, of course…kinda.) Thanks Jimmer for sharing those. Readers, what should he make next?
---