We've all been so focused on uniform ads in the major pro sports that many of us — myself included, I admit — haven't thought much about whether uni ads might be coming to college sports.
We now have our answer, as Ole Miss today announced that their helmet for this Saturday's game against Kentucky will feature a new camouflage design created by the hunting brand Realtree (whose founder and CEO, Bill Jordan, is an Ole Miss alum and played football for the school in the 1970s). Although you can't see the brand's logo in the photo shown above, you can see it in this next shot, to the right of the "Ole":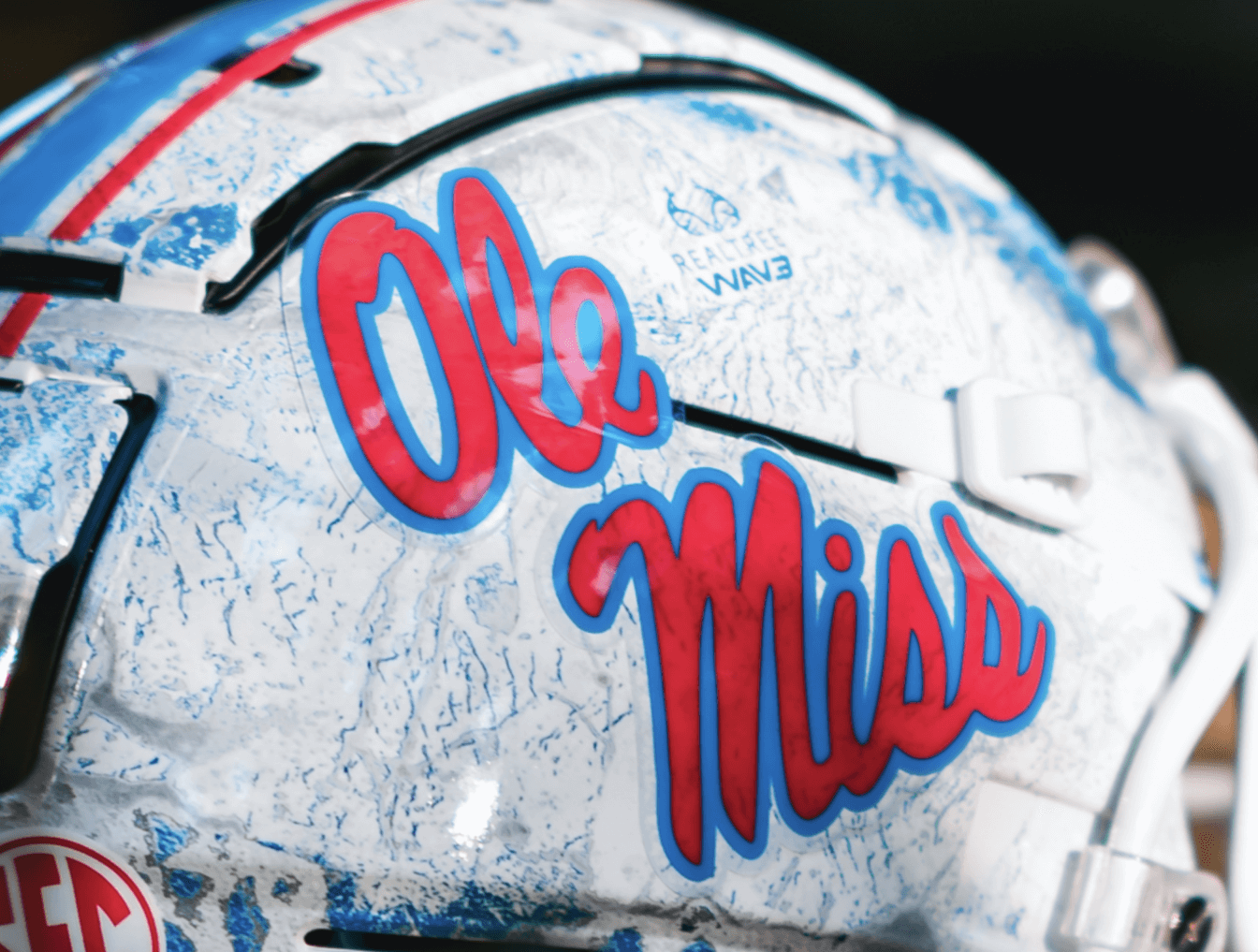 In addition, the company name appears on the straps of the chinstrap, and its antler-style logo appears on the chinstrap cup: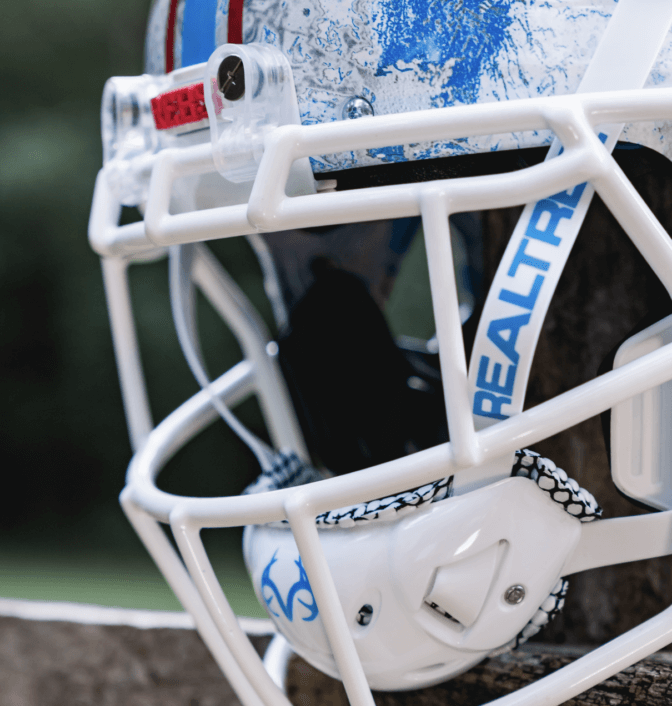 We've seen corporate logos on uniforms for college football bowl games for years, of course. But has any NCAA team, in any sport, even had a third-party ad for a regular season game, like Ole Miss is doing here? I can't think of a comparable example. Anyone..?
Also, the school is selling a new line of co-branded Realtree merch. It's not yet clear to me if this is strictly for retail or if coaches and other sideline personnel will be wearing it for Saturday's game.
Is this as bad as some of the big, honking uni ad patches we've seen? No, it's not. (You might even say the camo company partially camouflaged its logo on the helmet.) But it's still uni advertising, and it's almost certainly just a baby step that will lead to bigger, more obtrusive ads down the road. Worst of all, it opens up college sports as a new frontier in uni advertising.
Obviously, I don't like it. But this is the uni-verse we now live in. Sigh.
(My thanks to Derek House, who was the first to alert me to this development.)