The Bulls today announced that Motorola will be their official patch partner uniform advertiser for the 2022-23.
Motorola is the second uni advertiser that the Bulls have had. More interestingly, the Bulls are the fourth NBA team that Motorola has uni-advertised with. Their logo currently adorns the Bucks' and Pacers' uniforms, and they were also on the Nets' uniforms in 2020-21.
Moreover, we learned last spring that Motorola will also be advertising on the San Diego Padres' uniforms next season, when MLB starts allowing uni ads: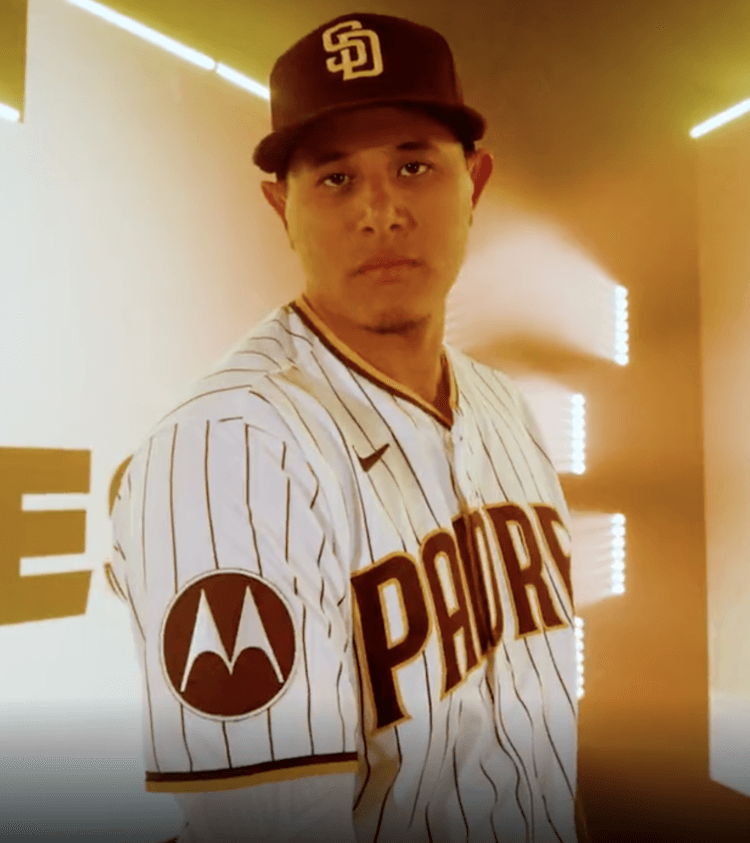 In short: Motorola really fucking loves uniform ads. No sign yet of them buying space on an NHL jersey, but they've got plenty of time to get in on that if they want.
Interestingly, Motorola has no visual presence with the NFL, where it used to hold the headset rights. That arrangement ended after the 2012 season. The headset rights then moved to Bose and are currently unclaimed.