[Editor's Note: Paul is on his annual August break from site (although he's still writing his weekly Bulletin column and may pop up here on the blog occasionally). Deputy editor Phil Hecken is in charge from now through the end of the month.]
Good Wednesday morning, Uni Watchers. I hope your week is going swimmingly.
One of (the many) things that first attracted me to this blog — aside from Paul's outstanding writing, researching and attention to detail — was the fact that so many of you readers Get It™. I believe I've mentioned this before, but I have been diagnosed with a mild form of OCD, and I always enjoy articles and comments where others' obsessive study of athletics aesthetics often more than satisfies my OCD. You guys pick up on sooooo many things I too have noticed, but haven't really given as much thought to. It feeds my jones, man!
Today's guest, Rob Van Nuise definitely Gets It™ — as you'll see shortly. I've told you before I'm not a helmet guy…but I do appreciate symmetry. So when the newer (safer?) helmets began appearing on football fields, there was something about most of them that bothered me a bit. I wasn't sure what it was, I just knew something was "off." As soon as Rob pitched this piece to me, I instantly "got" what was off. It's this obsessive attention to detail that makes me love Uni Watch.
I'll let Rob take you the rest of the way …
• • • • •
Next Generation Helmets Add Safety, but Subtract Symmetry
by Rob Van Nuise
This all began for me with a Tennessee Titans game in 2018. I tuned in that Sunday afternoon, not because I'm a Titans fan, but because I wanted to see their new uniforms in action. I had already seen the "Corporate Titans" look, as I called it (so much dark blue!), from their unveiling event and media photos that off-season. How they looked on the field and in motion, was going to determine if I liked the change or not. I was distracted though.
What was going on with their helmets? Is that helmet decal crooked, or off-center?
Let's back up a second. I'm going to assume that we are all for advancements in player safety. Yes? Of course!! If you're reading this though, the look of the helmet is important to you as well. If you've been distracted recently by asymmetrical logo decal placement, then you are not alone.
What was distracting me that Sunday in 2018, was the latest wave of next generation helmets making it onto the field. Tennessee's circular "T" shield decal, normally centered in the middle of the helmet, was now pushed towards the back. It looked awkward, sloppy, and I couldn't unsee it.
These new helmets, compared to old models, have vents, creases, oddly shaped ear holes, and most importantly (for this article), new anchor points for face masks and chin straps. The smooth, rounded, clear space for the helmet logo decal had been encroached upon. What was once an occasional annoyance is now a big problem, as every year brings more players wearing these space-hogging helmet designs. Hopefully, by pointing out the problem, we can take a step closer to a design solution.
What's that?! You need some visual evidence? So did I actually, so I marked up some example helmets to prove it wasn't just my vision going. On these examples, you'll see green and yellow dots. The green dot shows the "center" of the helmet. This should align with the center of the logo decal. Since it doesn't in many cases, the yellow dot shows where the logo center actually is. Let's take a look!
__________
Titans: Tannehill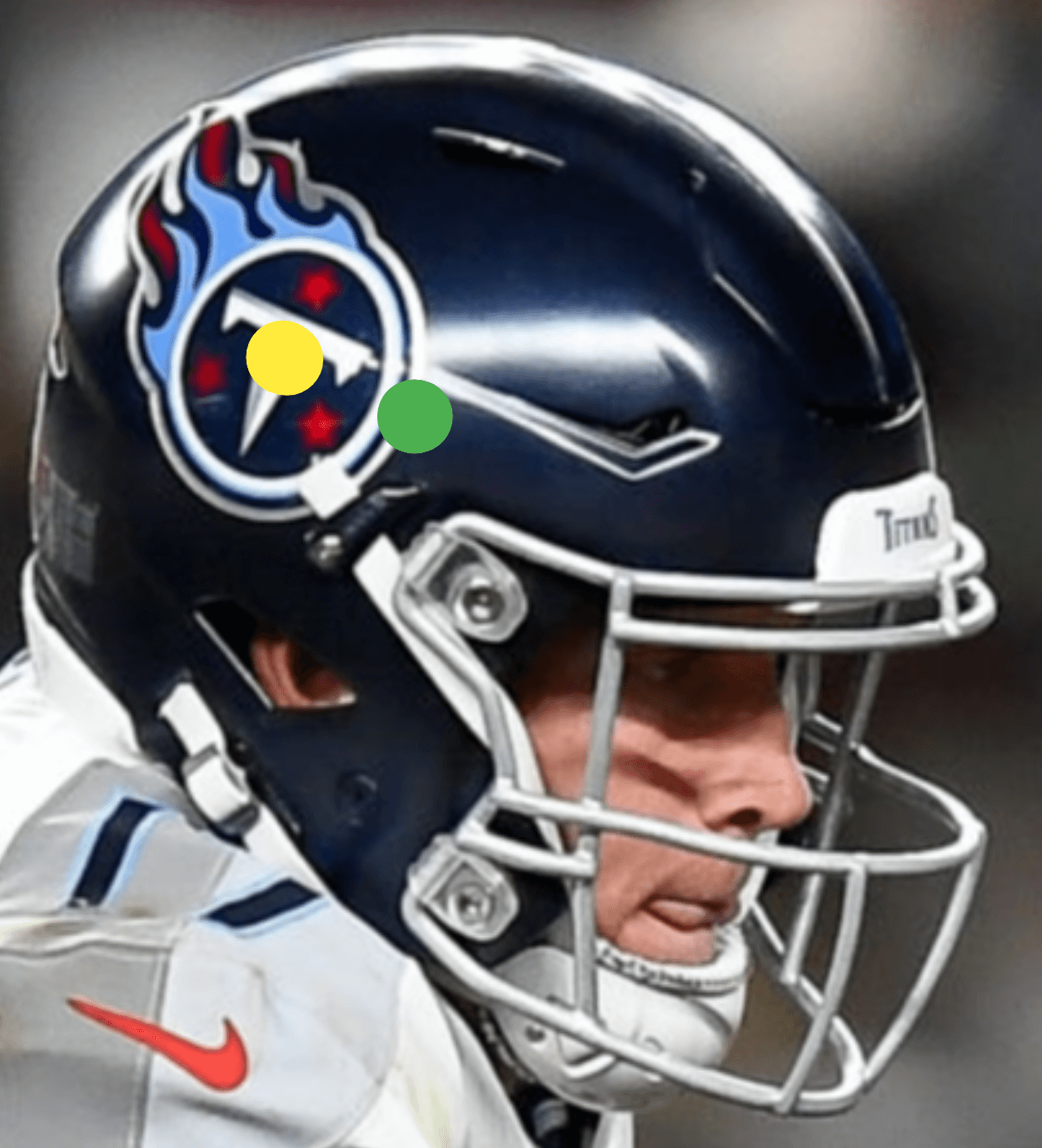 You know, it turns out that the Titans are actually a great "next generation" before & after example, so we'll start with them. See it now?! Yikes! It looks like a kid just slapped the decal on there. It's smashed to the back, leaving a vast, "corporate blue", void.
__________
Titans: Mariota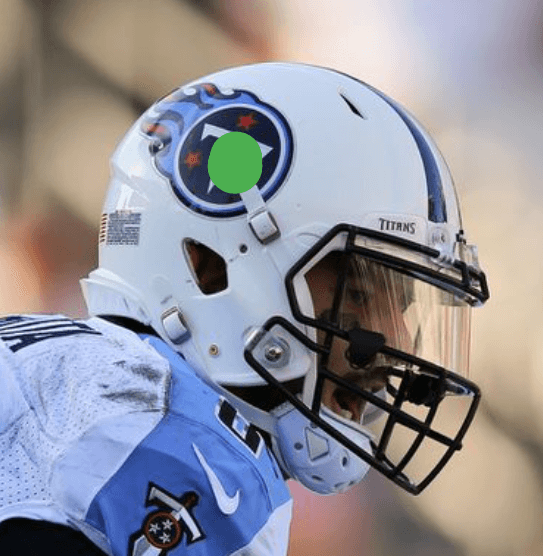 Here's the Titans helmet before, and it's very close! Those team equipment guys have a ton of decals to stick, so I'm not asking for perfection every time. This is good enough for me.
__________
Arizona Cardinals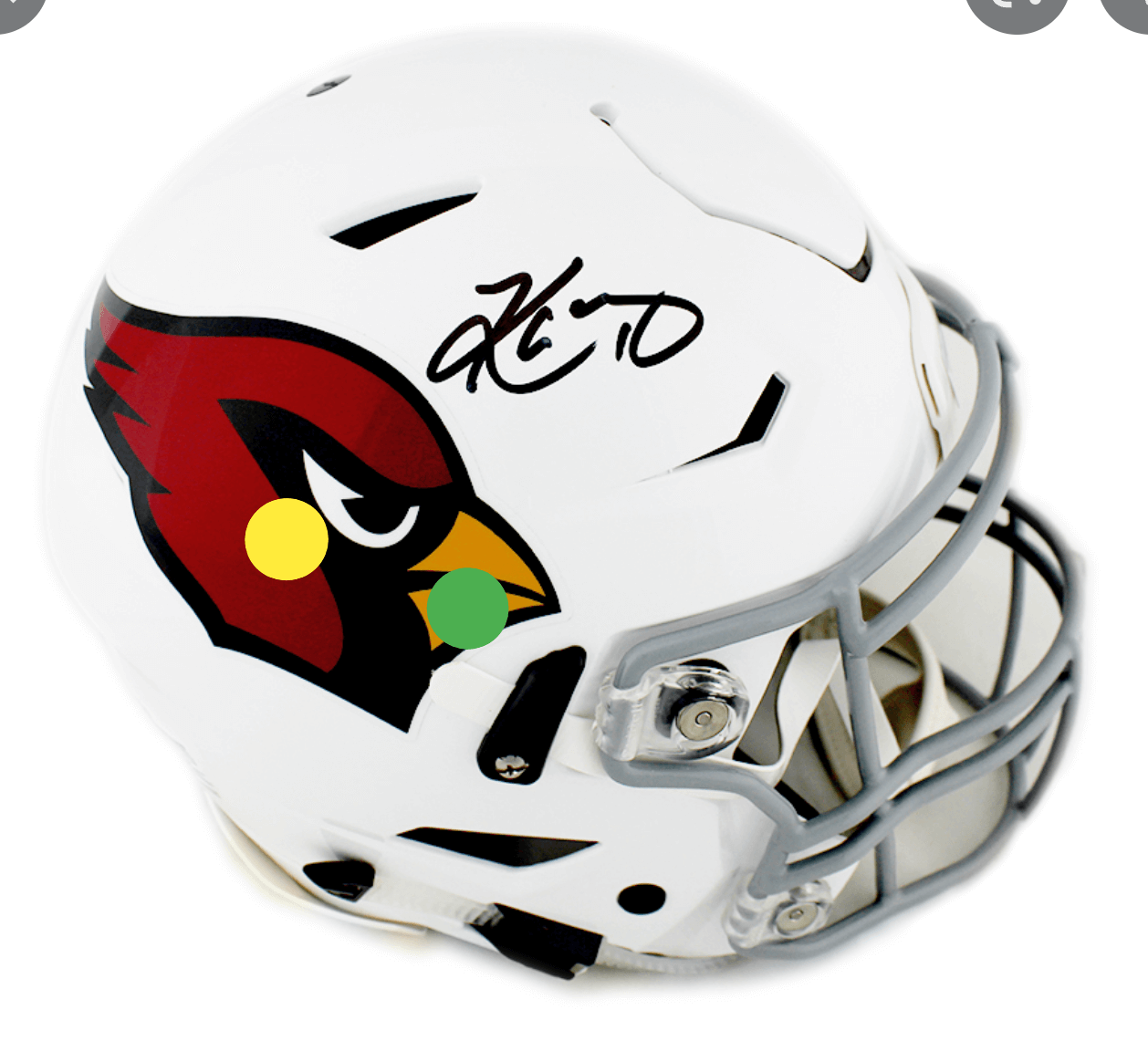 Taller logos have the most trouble, as they're confined vertically. The Cardinals decal is deceivingly tall. Combined with the length, there's no choice but to push it back until the feathers almost touch each other at the back. Awful.
__________
Carolina Panthers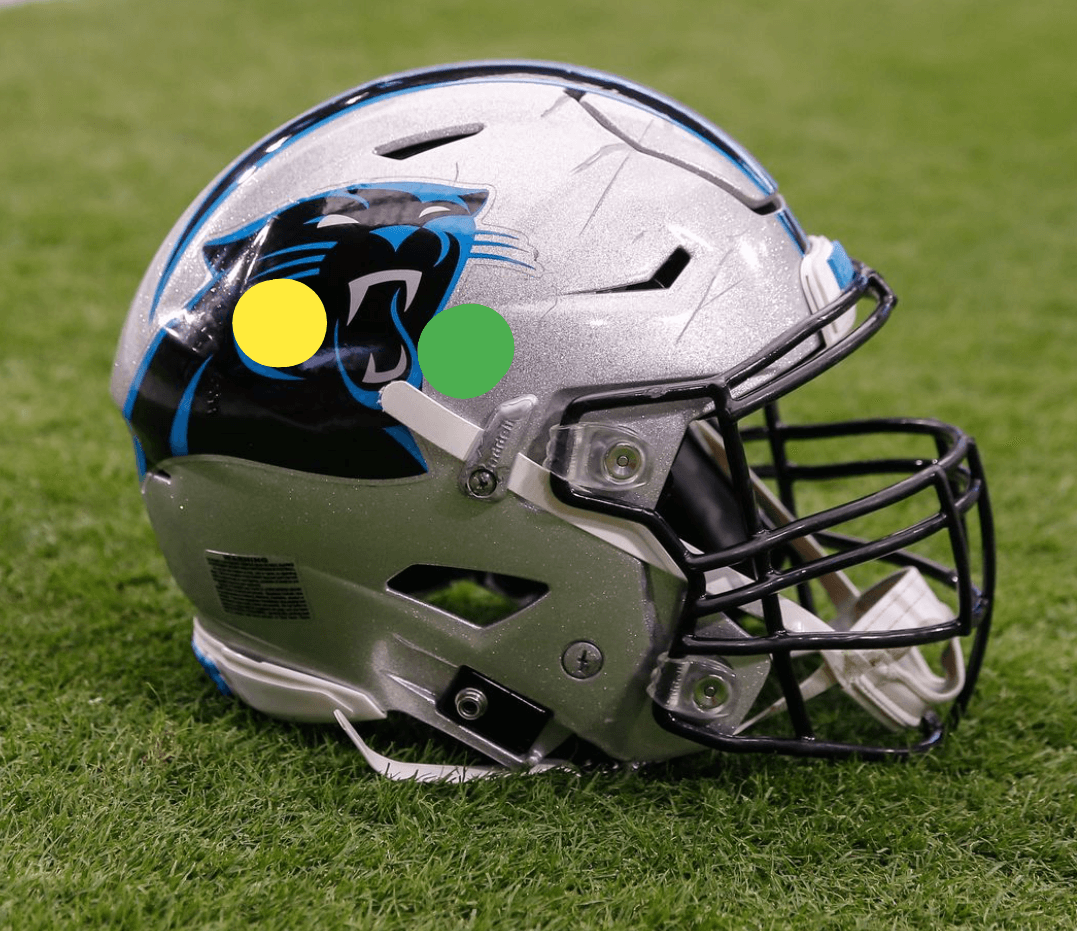 No helmet back has ever been more crowded than the Panthers! The necks of both Panther decals and their odd, curvy helmet stripes, all converging. Quite a mess. Meanwhile, the front-half is almost empty. Hopefully, Carolina addresses this on their long-overdue redesign. Please!
__________
Miami Dolphins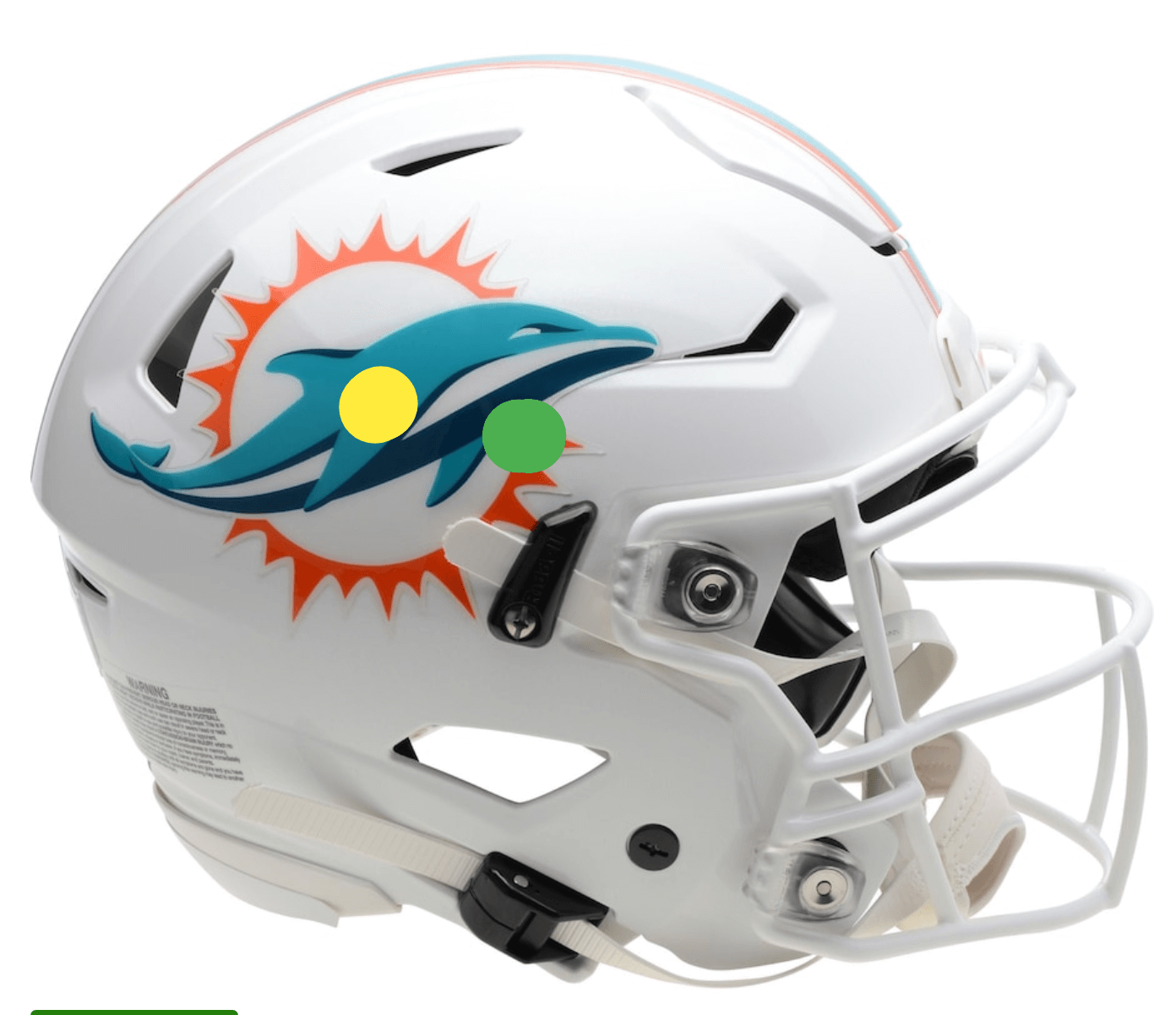 Round logos should be easier to center, of course. Symmetry! Concentric circles! The Dolphins sun is a circle, so it should be simple to just… never-mind.
__________
Pittsburgh Steelers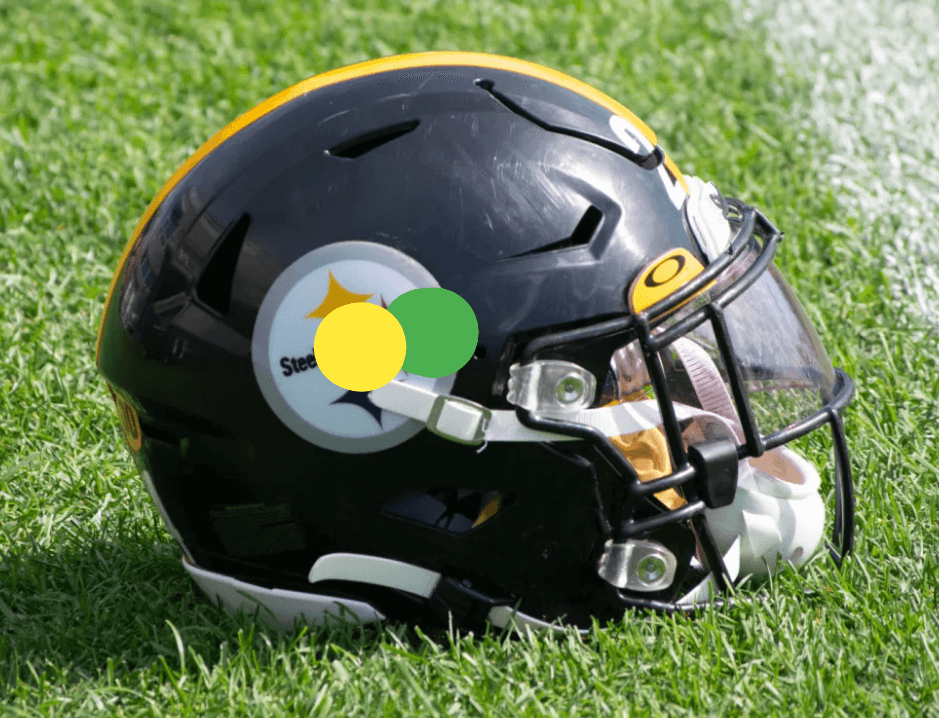 Ok. If any team can get this right, it's the team with only one circle to stick. Damn! Close, but still distracting.
__________
Buffalo Bills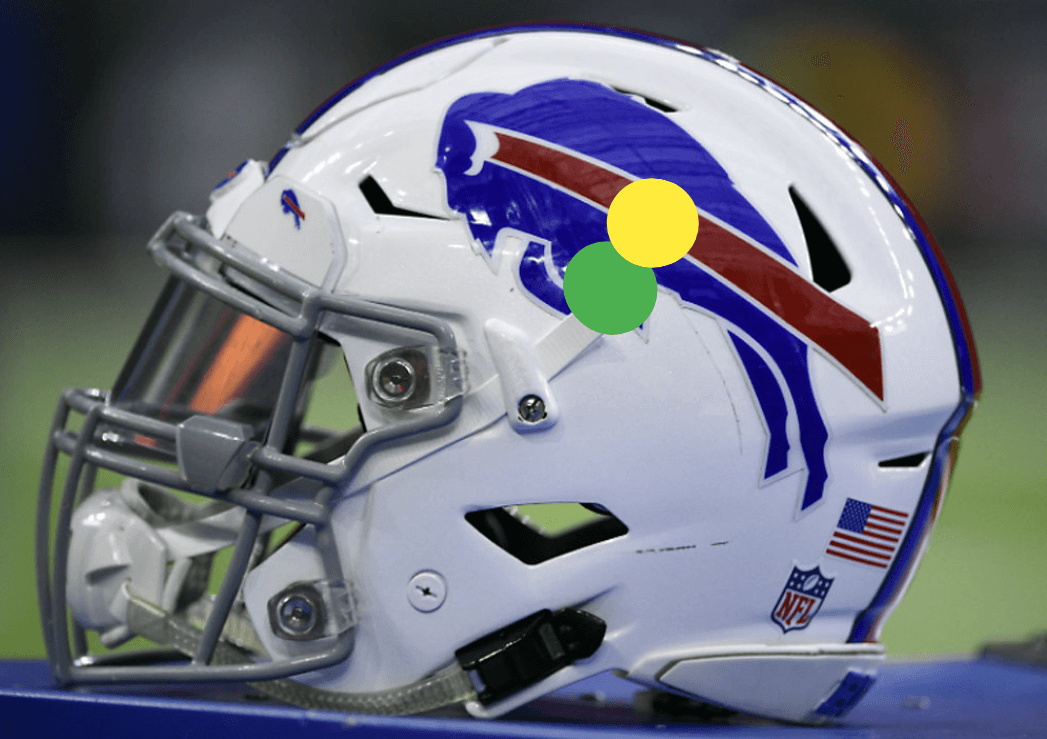 To my surprise, longer, sweeping logos often have an easier time with placement. Moving the decal up doesn't damage the look much, and for Buffalo, the only way to go is up. You pass.
__________
Denver Broncos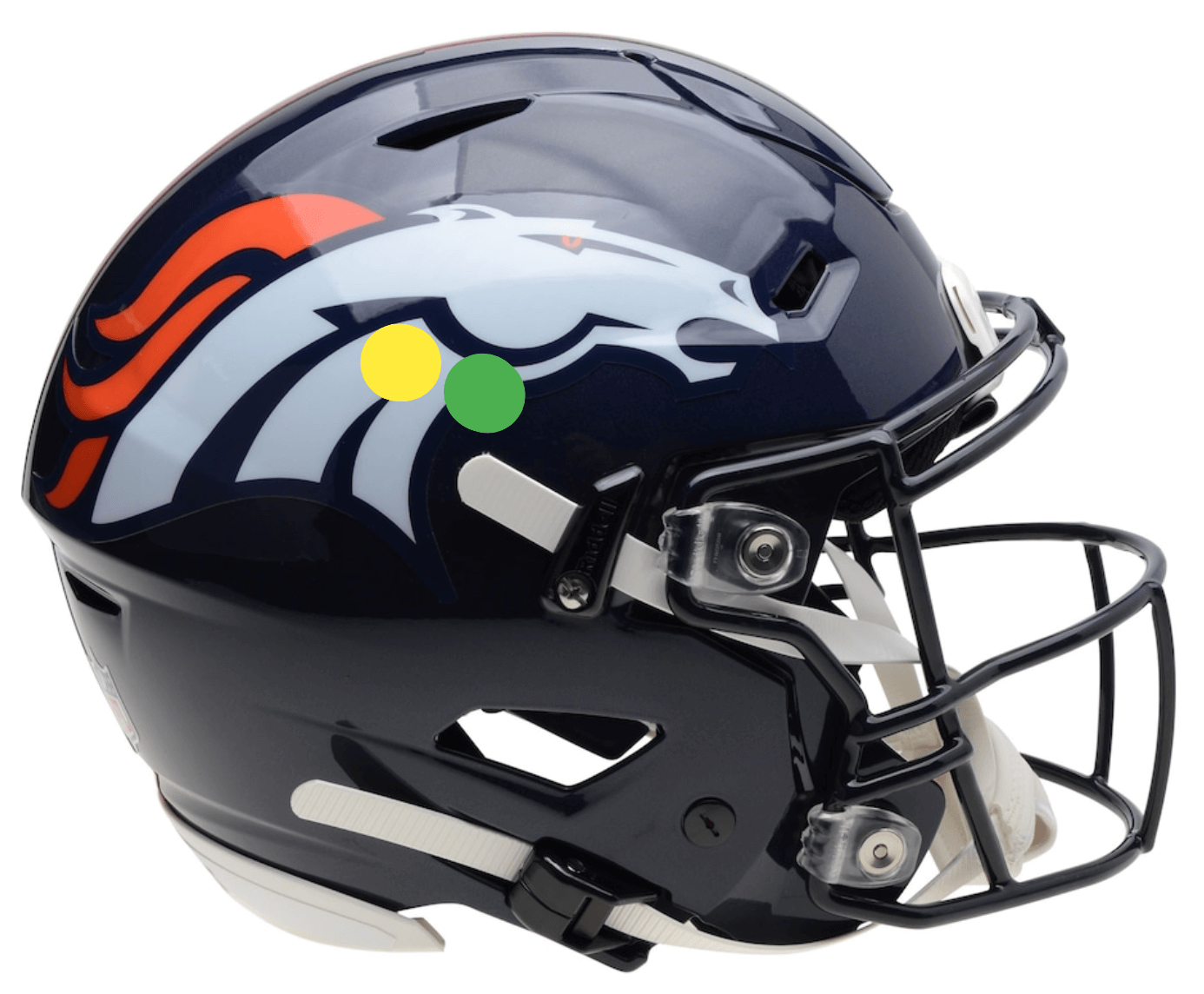 Similar to the Bills, the Broncos just have to raise the decal some. Note that in this example, the decal had to come back a bit too, due to the helmet vent near the horse's nostril. A different helmet model could be a different situation.
__________
Baltimore Ravens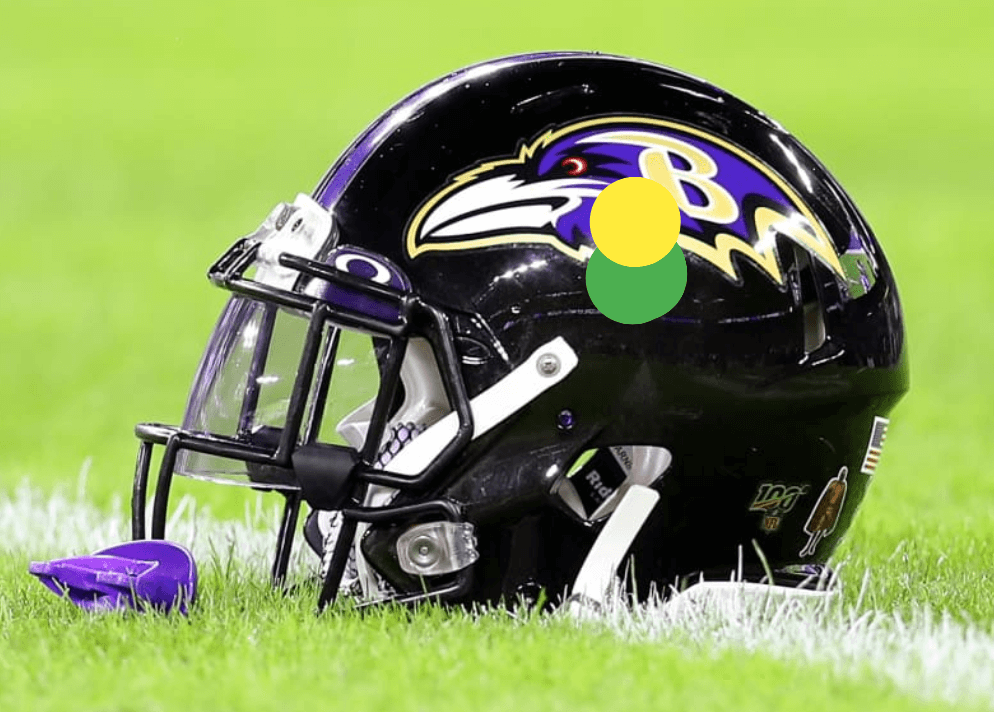 Baltimore is possibly the only team where you could argue an improvement. Moving the bird up (out of necessity) actually highlights the similar curves of the helmet and the logo. What luck! Looks good.
__________
I can't foresee a colossus like the NFL ignoring this for very long. They are a slow moving ship though. We can assume that safety will be the top priority, so I would bet there are already internal discussions about this (I hope!). Could we see logo changes in the near future that are more helmet friendly? I think so, and that would be exciting. At the very least, some tweaks to existing logo size and shape. The Colts did this last year to fix part of their horseshoe covering a helmet vent. Who knows, maybe we'll see some totally outside-the-box designs that break away from the standard decal on the side look. Whatever change may come, I am looking forward to it.
• • • • •
Wow, thanks Rob! Fantastic work — the sort of thing that makes Uni Watch unique. Although he didn't cover these in the article, when Rob pitched this story to me, he also included three of the new alternate helmets, which, not surprisingly, are also "off-center" in their logo placements. Here are the
Saints Black alternate
, the
Texans Red alternate
, and the
Cardinals Black alternate
.
I hope you guys enjoyed this as much as I did. Let Rob know what you think in the comments below.