In case you missed it, last Friday Buffalo Bills Quarterback Josh Allen teased fans by wearing a fauxback red helmet prior to the team's open practice at Hallmark Stadium.
While the Bills will not be one of the teams sporting an alternate helmet this season, it nonetheless caused quite a sensation.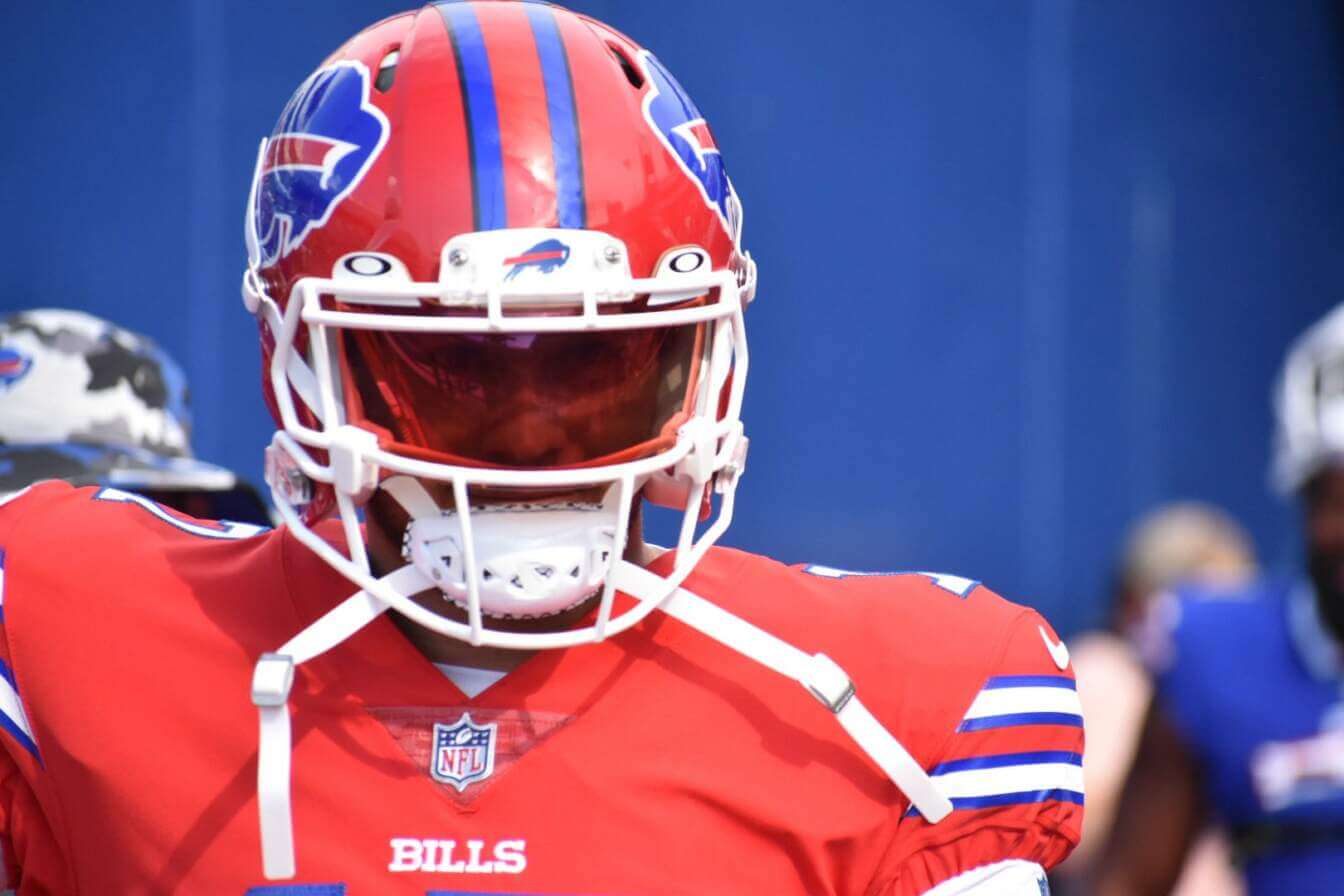 As you can see, the red helmet is not quite like anything the Bills have ever worn before, as the it features two solid blue stripes (with what could be considered a red center stripe). This look is basically the Bills current helmet, which has blue/red/blue stripes, except with a red shell. Both helmets have the "charging Buffalo" logo on the sides.
Allen paired the "new" red helmet with a red color rash jersey, and also white pants.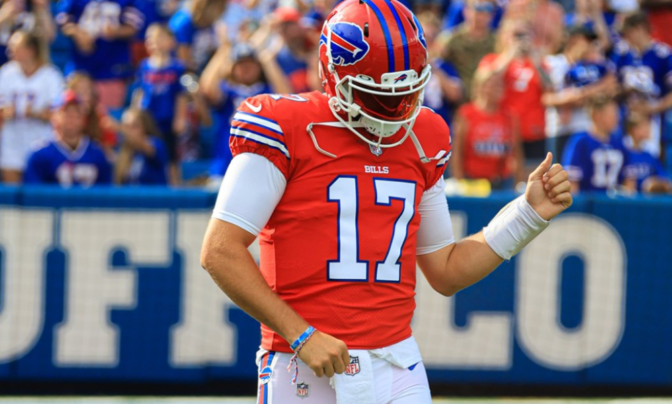 Fans attending the practice absolutely loved it.
There has been speculation that the Bills will add a red alternate helmet next season. Whether they wear it as part of their all-red CR uniform, or possibly as a throwback to the four time Super Bowl/Jim Kelly era uniforms is something that remains to be seen. If the team were to wear an alternate helmet with the CR uniforms, would the striping pattern match what Allen wore on Friday, or perhaps have a blue/white/blue striping pattern, which would match the CR pants.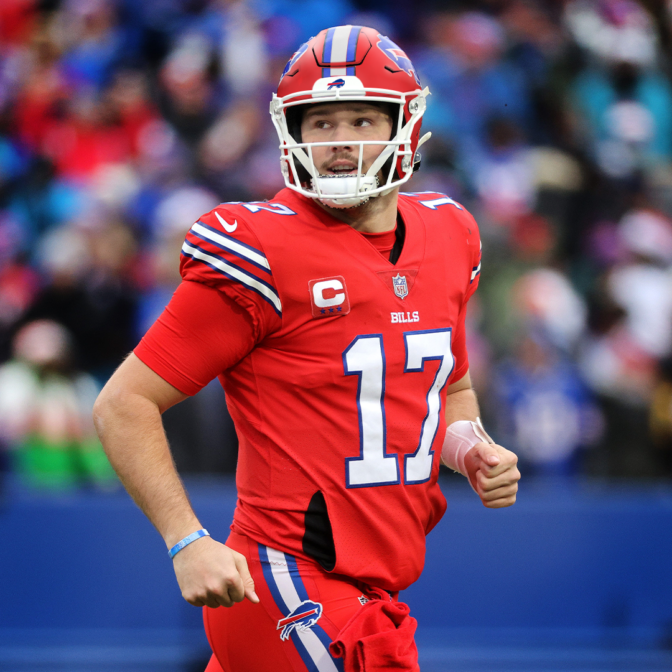 Then there's the possibility of a throwback red helmet, which would be paired with the 1984-2001 uniforms.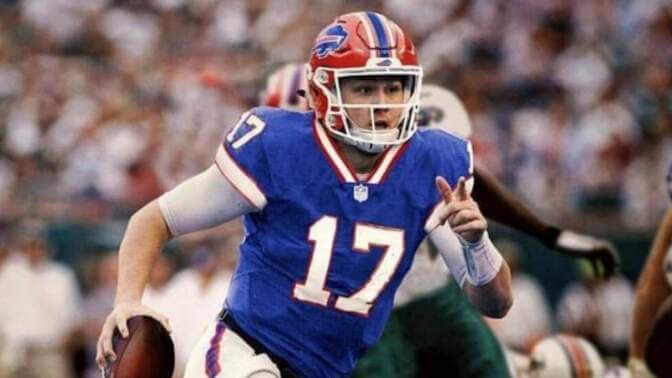 That helmet would match the helmet worn during the Bills Super Bowl years, and had a white/red/blue/red/white stripe pattern.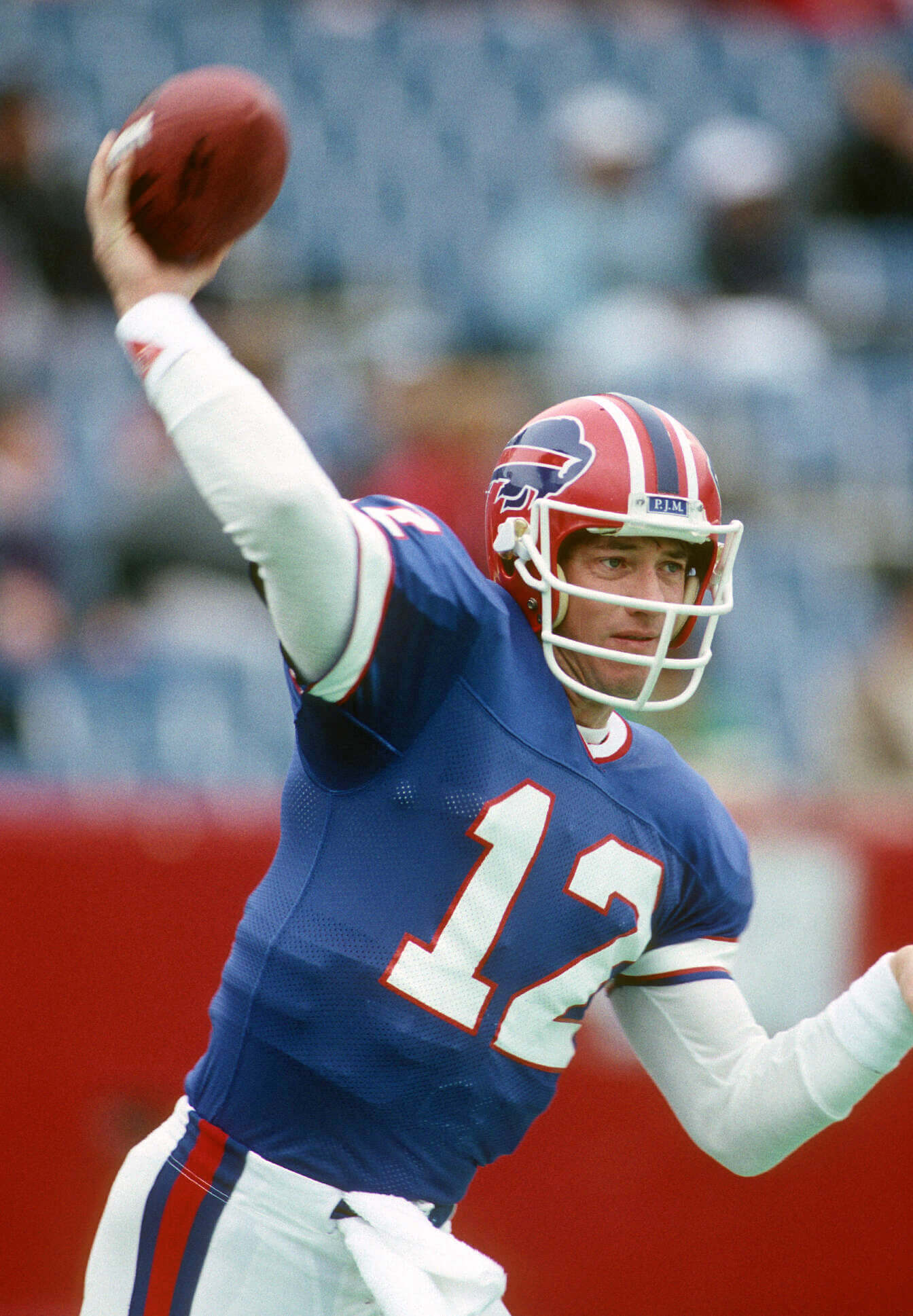 Fans hoping for a throwback might be disappointed, however. The Bills currently have a throwback uniform (using their current white shell and featuring a standing Buffalo logo). NFL rules prohibit two alternate uniforms (CR is a different category), so if the Bills do want to return to the 80s/90s look, they'd need to jettison their current throwback.
Adding an alternate red helmet for use with the CR uniform would be possible, so right now it seems more likely that if the team introduces a red shell for 2023, it would be paired with the all-red CR uniform.
Even though it was just a "tease," Allen's red helmet nevertheless has fans thinking a red shell is on the horizon for 2023. What uniform it would be worn with (new throwback or CR) is anyone's guess.