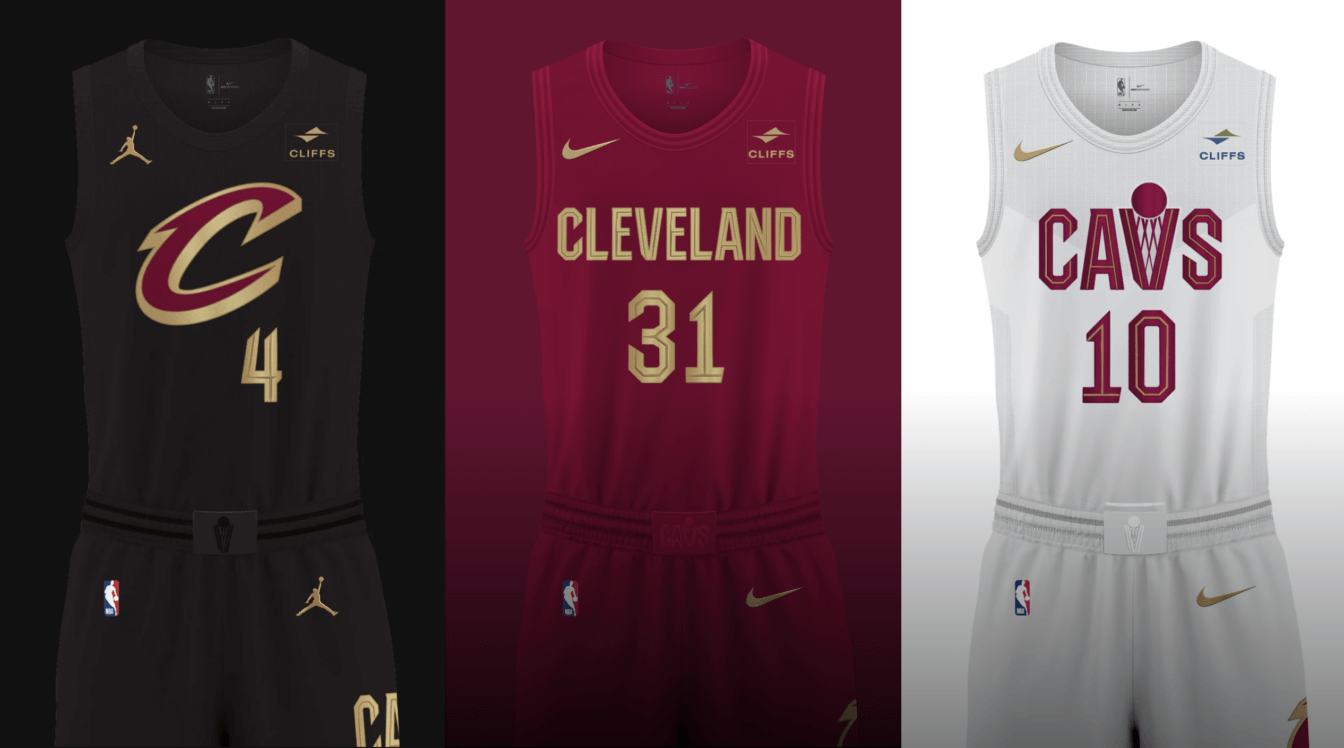 The Cavaliers, who unveiled new logos back in early June, followed that up today by revealing three new uniforms that make use of the new logo marks.
The designs were produced by contemporary artist Daniel Arsham, who's been serving as the team's creative director. (As you may recall, I profiled him for InsideHook last year.) Let's take a look at each uni.
White (Association)
This uniform features the "V" logo that's supposedly based on the O'Brien Trophy. The look is clean — maybe too clean. The "C" on the shorts, which is way too big to start with, looks even bigger against that plain white background. Personally, I'd rather see some side trim. Overall, though, I'd rather have this approach than something overloaded with extraneous design gewgaws.
Wine (Icon)
Again, a very minimalist approach, except for the oversized shorts logo. Terrible? No. But would it kill them to arch the chest lettering or something? This treatment feels very, very plain.
Black (Statement)
I really hate this one. The wordmark on the shorts is even more obtrusive than the "C" on the other two designs, and I've always hated using the "C" as a chest logo. (Yes, I realize that's what they were wearing when they won their only championship, but that doesn't automatically make it a good design.) Also, the front number positioning looks random and ridiculous. Woof!
———
There will also be a City alternate, to be released at a later date.
One additional detail: Back when the logos were unveiled, the Cavs said, "On the jerseys, the gold will have silicone over it, making it pop even more." Oddly, there's no mention of this in today's unveiling announcement (way to follow up on your own hype, guys!), but the raised inlining on most of the gold graphics is apparently the silicone treatment:
Overall: Not a disaster, but also nothing special. Meh.