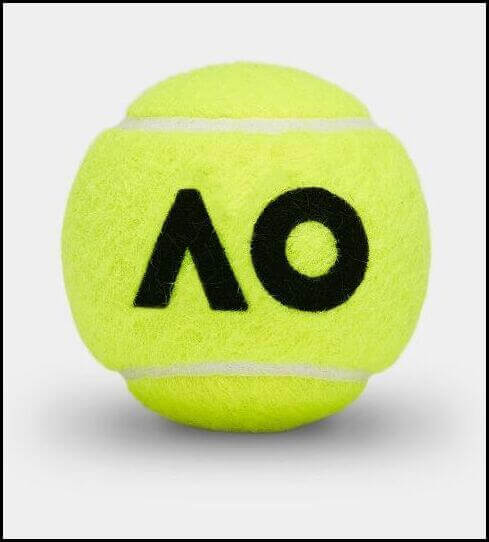 By Phil Hecken
Follow @PhilHecken

Good Sunday Morning, Uni Watchers — hope everyone is staying well (and warm). After two NFL Wild Card games yesterday, we've got three more today, and then the final WC game is Monday night. If you're a pro football fan, you're in heaven!
Anyway, I'm back once again today with my doubles partner, Brinke Guthrie, who will give you the full scoop on the gear for the Australian Open, which begins tomorrow (in Melbourne, Australia), but starts tonight, for those of us in the Western Hemisphere.
The biggest story of the tourney isn't uni-related, but rather the on-again/off-again, will he or won't he play, status of 20 Grand Slam Champion Novak Djokovic, who has refused to be vaccinated (and he's been infected with COVID, so he's likely trying to claim he has some sort of immunity from the virus). The nation of Australia is suffering under its worst COVID-outbreak yet, so they've twice denied him entry into the tournament. As of late last night, he's still not allowed to play, although he remains in the country and is appealing the rulings. This one may come down to the wire. But Brinke is here to talk about the tennis kits and assorted gear the players will be sporting, so I'm going to turn it over to him now as he brings you a preview of …
• • • • •
The 2022 Australian Open
by Brinke Guthrie
The Australian Open is here, one of the four tennis majors along with the French Open, Wimbledon, and the US Open.
An interesting trend has developed in tennis wear; players are frequently signing with companies that are smaller and lower profile. (See a current list of who wears/plays with what here. Is that because of reduced budgets, increased competition, etc? Maybe, maybe not. Players always follow the money, in any case.
For years, tennis has been dominated by the big guys Nike and Adidas, and other companies like Fila, Lacoste, Lotto, and Asics. All of these companies make clothing as well as footwear- it's very rare you see a player wear mis-matched clothing and sneakers. (There are exceptions, Federer being a prime example; his clothing sponsor Uniqlo does not make competition sneakers, so he wears signature sneakers by On. And Djokovic signed with Lacoste for clothing and Asics for shoes, since at the time, Lacoste didn't have a pro sneaker, which they do now, worn by US Open winner Daniil Medvedev.)
Now, we're seeing smaller companies get involved, as well as more "lifestyle" or "athleisure" – oriented brands. Tennis.com did a story about this very trend: here are some specifics.
🦘🎾 Italian Matteo Berrettini has signed with Hugo Boss. More on that here.
🦘🎾 Chilean Cristian Garin inked a deal to join Italy's Fabio Fognini (one of the greatest tennis names ever) at Emporio Armani.
🦘🎾 Women's pro Ajla Tomljanovic has left K-Swiss clothing (staying with the sneakers) for "Original Penguin," which is an offshoot of…..Munsingwear.
🦘🎾 Stylist French shotmaker and world #21 Gael Monfils has left Asics (clothing and shoes) and Wilson (racquets) for an across the board deal with French company Decathlon; he'll endorse their in-house brand Artengo.
🦘🎾 US Open women's finalist Leylah Fernandez is now wearing Lululemon clothing instead of Asics. What's interesting here is that her clothing has virtually no branding; just teeny logos on the back.
Seems contrary to marketing 101, right? If I don't know what it is, I can't buy it. There is such a thing as being too subtle. Of course, maybe this is in step with the whole "athleisure" vibe. After all, Uniqlo only puts their logo on its Fed and Nishikori tennis wear; everything else (like the sweatpants I am wearing typing this) are anonymous. She's still wearing Asics sneakers but will be going to Lululemon sneakers as well- the Newcomb article notes that the line is in the works for 2022.
Ditto, @leylahfernandez. We can't wait to get moving together. https://t.co/G2YYnCifsW

— lululemon (@lululemon) January 11, 2022
Now let's run down a few of the more established names:
🦘🎾 Fila: Women's #1 Ash Barty will sport their new "Foul Line" collection "intertwining classic Fila navy with crisp white in a unique print with playful contrast piping…"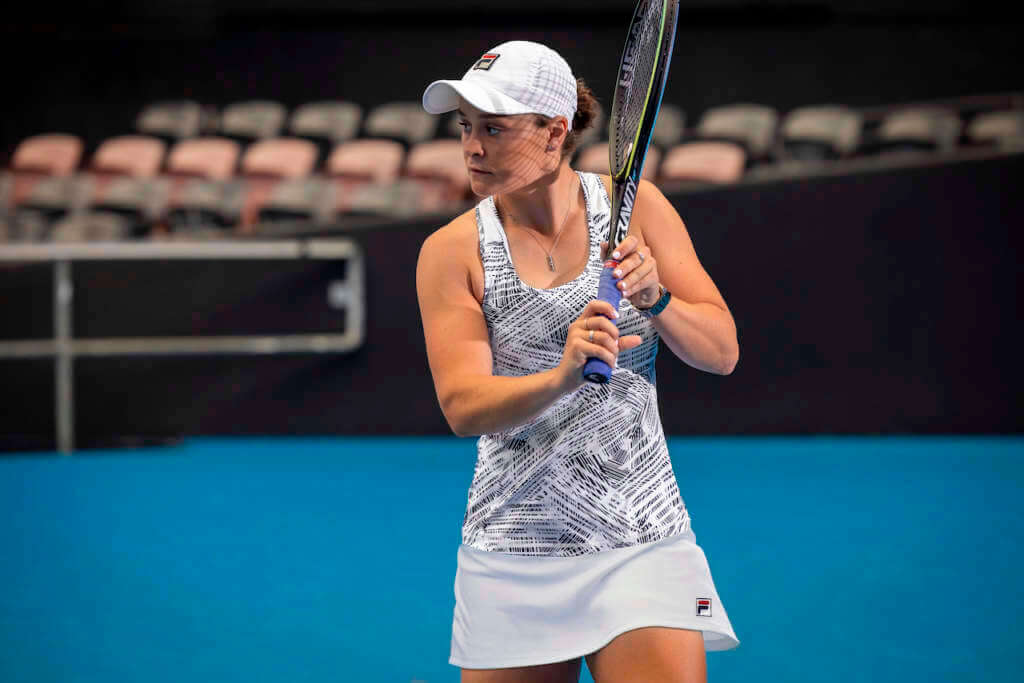 …while Shelby Rogers and others will wear the Baseline collection in an "edgy yet inviting color palette of hot coral, festive fuschia and white."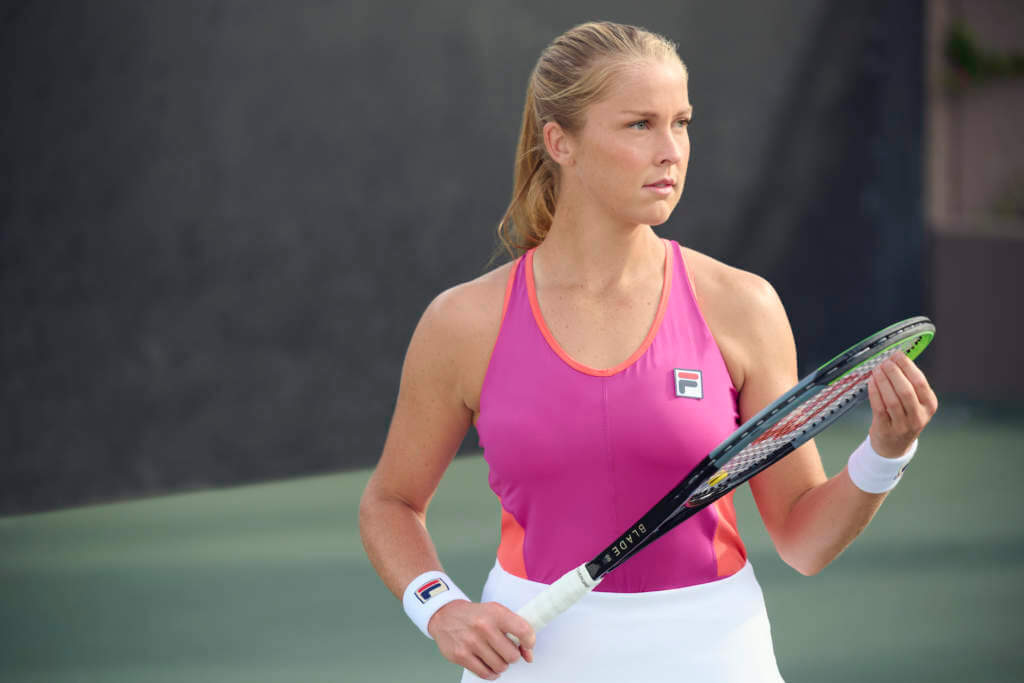 🦘🎾 Nike: After taking a break, Naomi Osaka is back in action Down Under; she was wearing this look in Australia leading up to the AO:
Here the defending champion talks about her new collection:
My newest collection with Nike. It was important to me that there was something for everyone which means more versatile, gender-neutral pieces in my favorite colors and of course the camo print lol. https://t.co/1Wjiia7Z5o pic.twitter.com/wI0UW2VH26

— NaomiOsaka大坂なおみ (@naomiosaka) January 10, 2022
Osaka loves the camo look, and it includes Maneki-neko or "Lucky Cat," holding a tennis racket.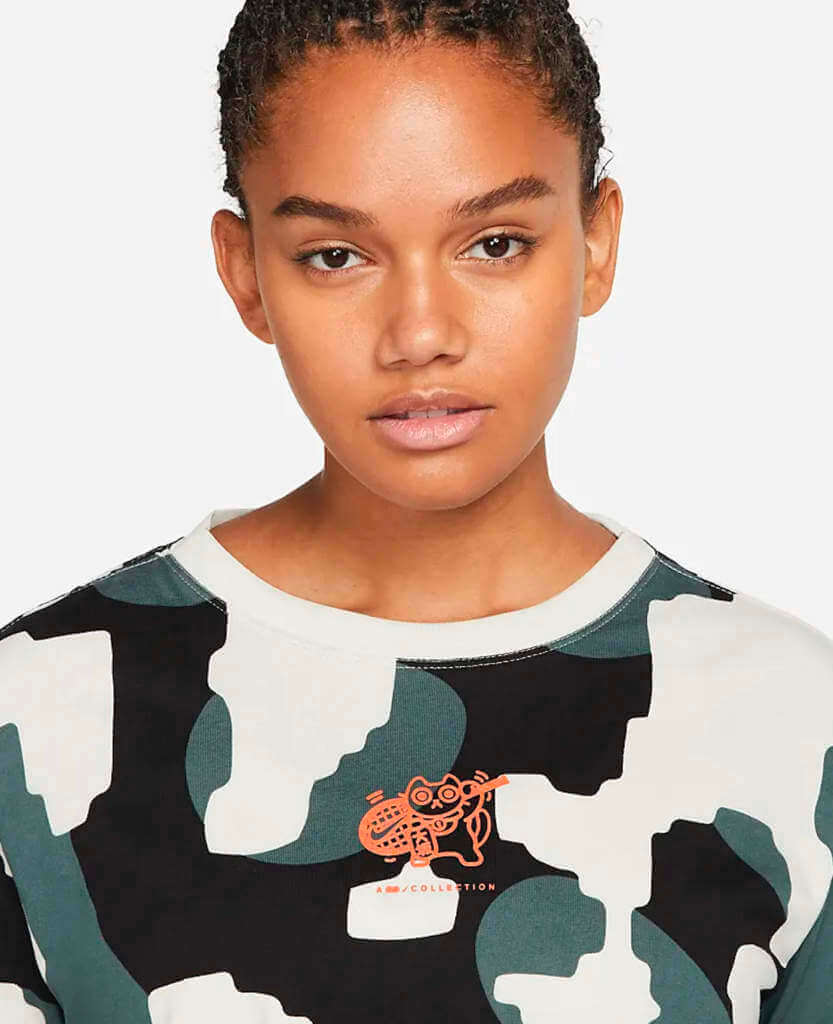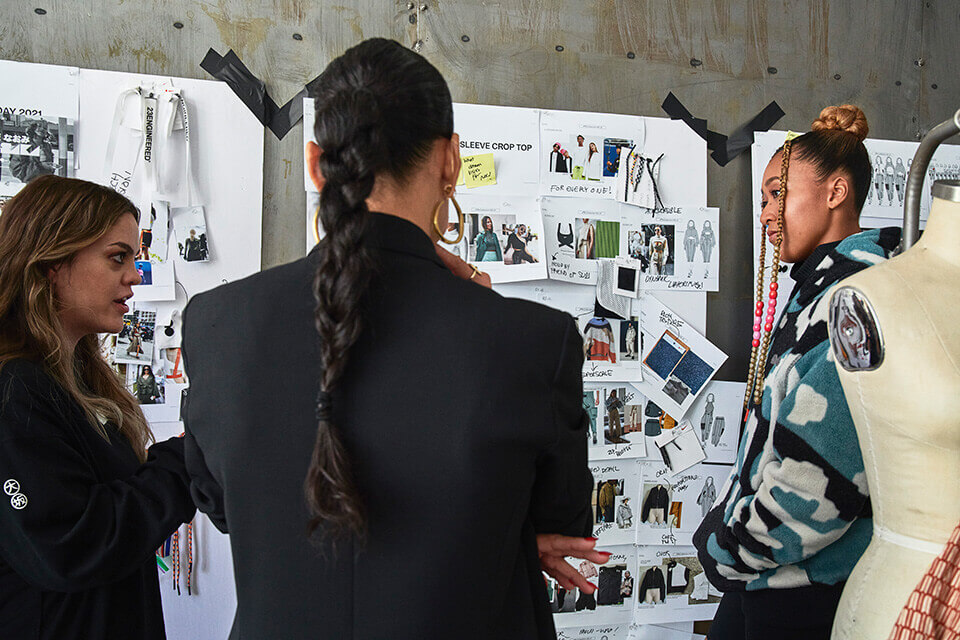 Osaka is an articulate, socially-conscious four-time Slam winner, and her multi-cultural background makes her a sponsor's dream. It also means she's a marketing juggernaut. Want a new Naomi watch from Tag Heuer? Go for it; only 250 of them made at $4K a pop.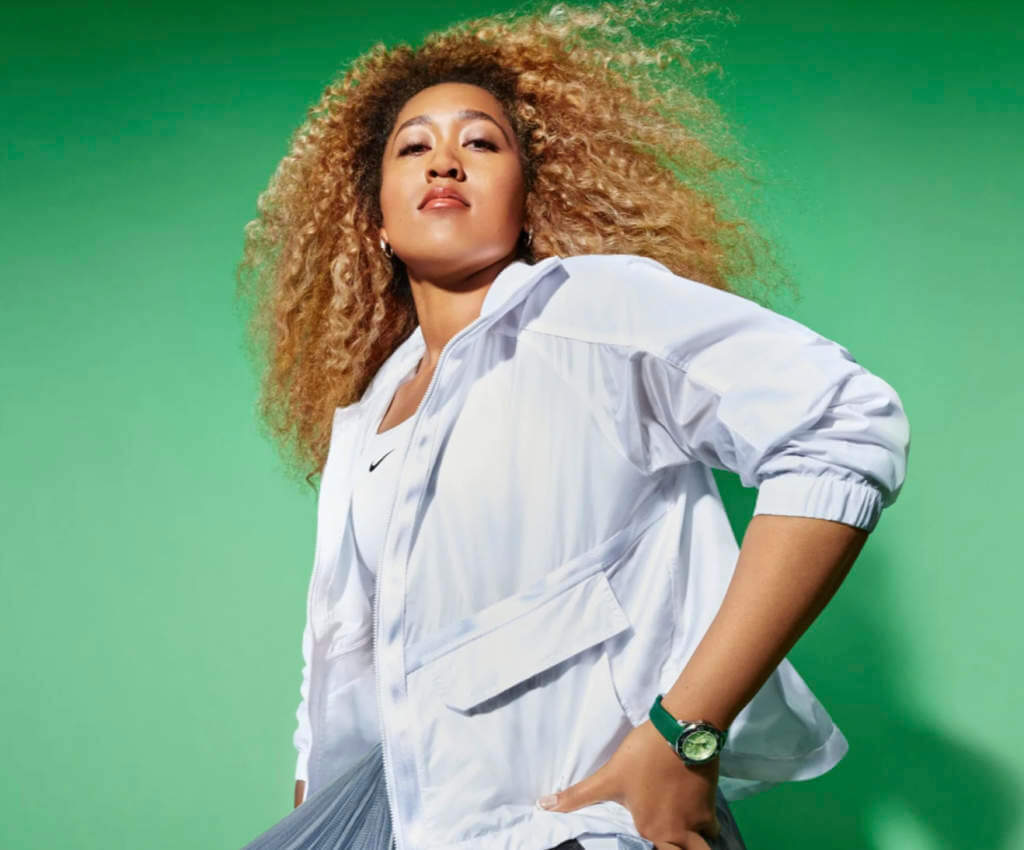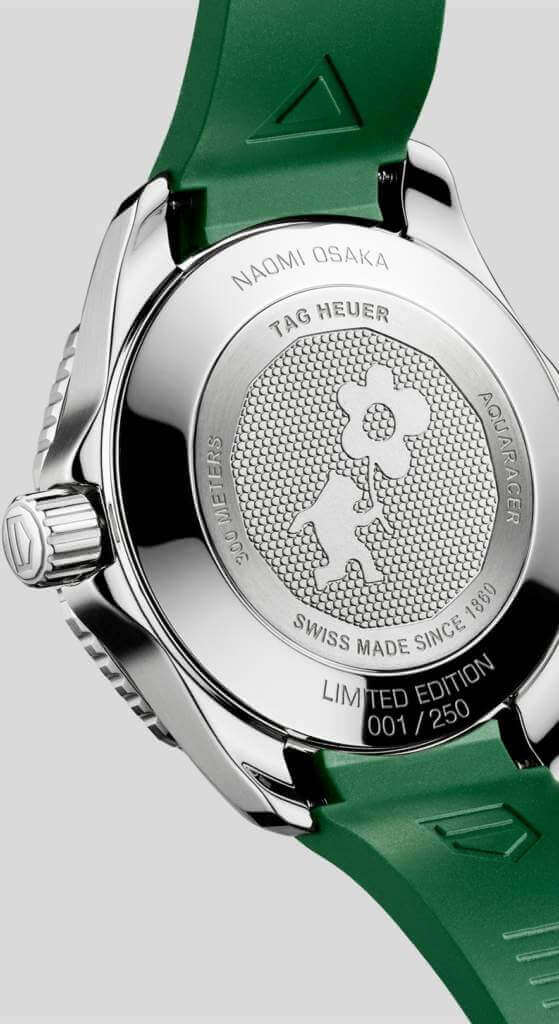 My upcoming digital Manga Collection, drawn by my sister Mari, releases January 20 on @Autograph. This is Yōsei, the fairy. My sister calls her my guide, almost like my angel. She is inspired by the butterfly from my match in the 2021 Australian Open. 🦋 https://t.co/Kz9Z08ZObf pic.twitter.com/Lqr7TN2d2D

— NaomiOsaka大坂なおみ (@naomiosaka) January 14, 2022
Emma Raducanu won the US Open last summer; expect a tough path for her in Melbourne. She's been busy scoring deals with Evian, British Airways, Dior and Tiffany. (An obvious move, like Osaka she's stylish and multi-cultural. The sky's the limit here, but she needs to produce on the court. Will she end up a one-Slam wonder like Wozniacki and Stephens? Here's her Nike look for the AO:
🦘🎾 Adidas:
Pretty inventive video clip here, I must say. This line was made from "Parley Ocean Plastic." They've been with this campaign since 2015.
More on this event here. I really like the look of this line; kinda blurry and faded. Or something.
• • • • •
Thanks, Brinke! I know many of you aren't tennis fans, but the Grand Slams (of which the Australian Open is one — the others being the French Open, Wimbledon and US Open) are big showcases for the latest tennis gear. Please give B a big thanks for the research — he'll be back again in May for the French Open preview.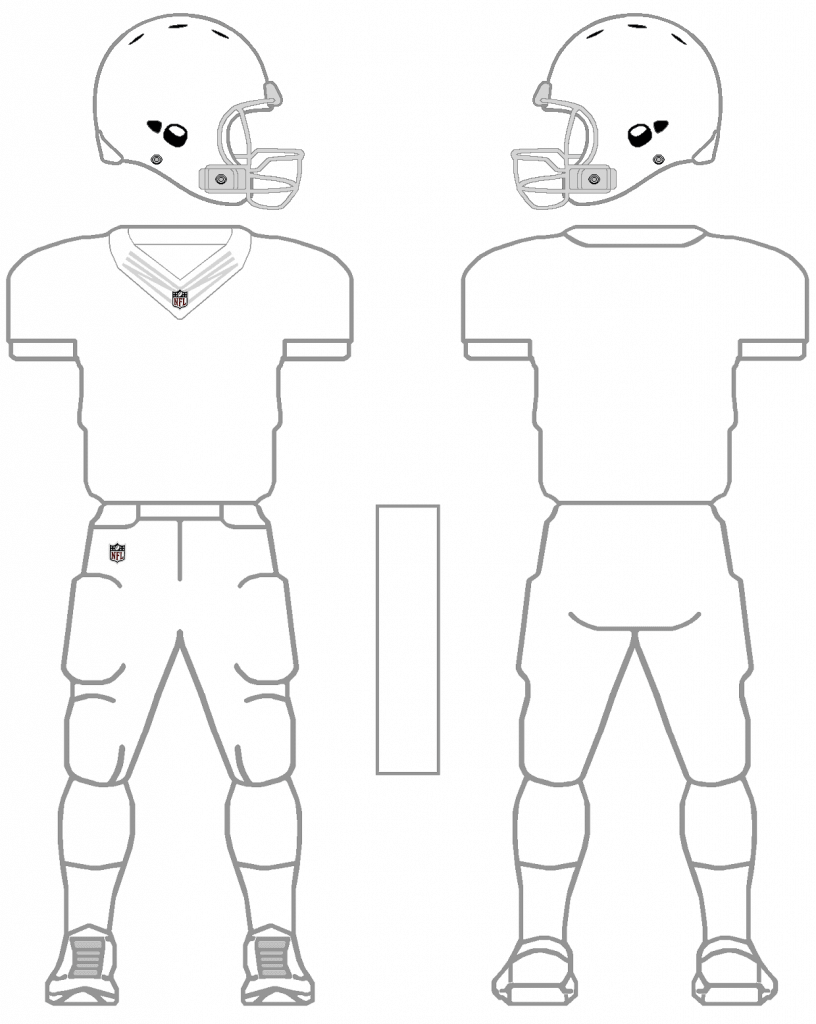 Uni Concepts & Tweaks
Time for more Uni Tweaks from the UW readership.
I hope you guys like this feature and will want to continue to submit your concepts and tweaks to me. If you do, Shoot me an E-mail (Phil (dot) Hecken (at) gmail (dot) com).
• • • • •
Today's concepts come from Trayton Miller:
Hey Phil!

I've spent the last couple years sporadically putting together college football uniform concepts. At long last, I'm excited to share them with the Uni-Watch comm-uni-ty.
_________
ARIZONA: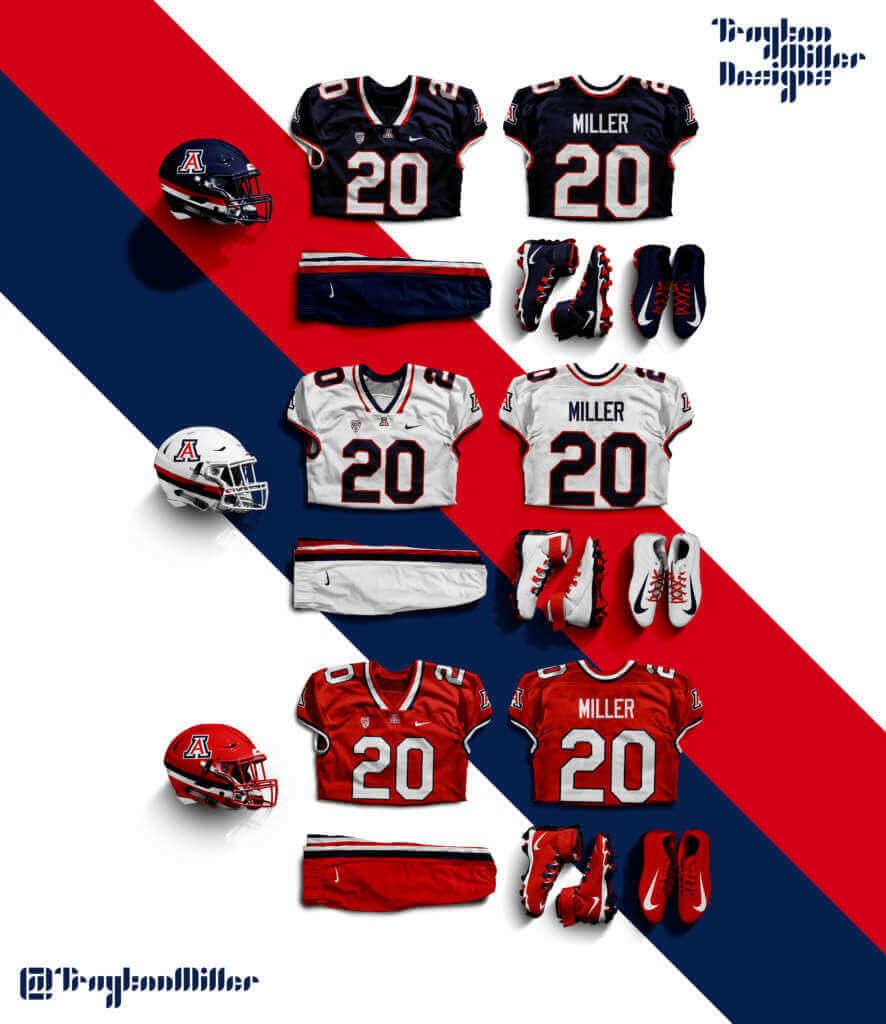 This is a modernized version of the iconic Desert Swarm uniforms that Arizona returned to this season. The wraparound helmet stripes (similar to 2012 Navy's Army-Navy helmets) make for an underrated look that I'm surprised we don't see anymore.
_________
KANSAS STATE: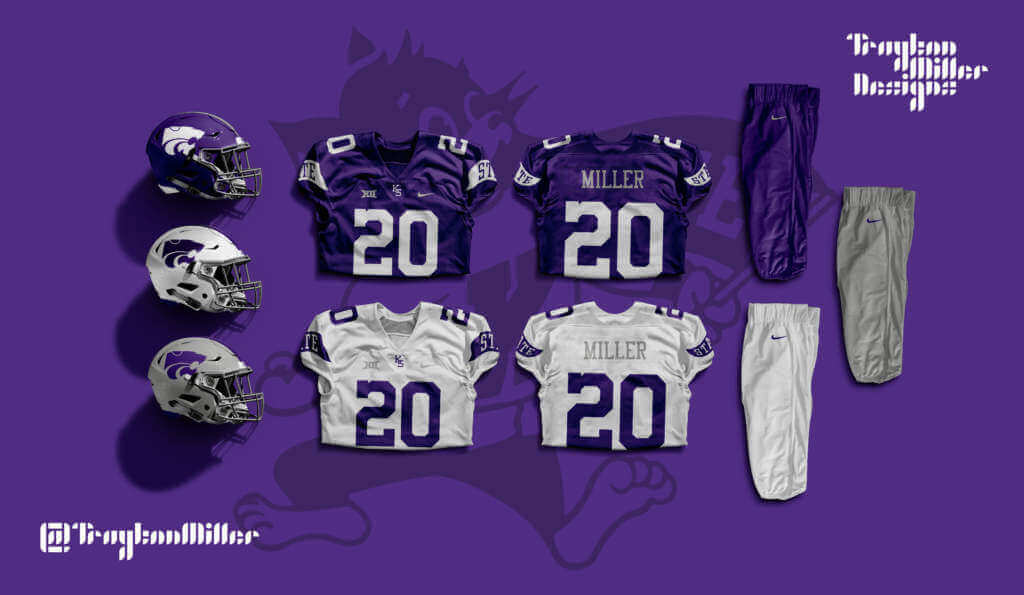 I love the 1955-1975 K-State logo, which features a jolly-looking cat carrying a "State" pennant. These uniforms include the wavey "STATE" text on the sleeves to create a set that features both classic styling and modern, mix-and-match elements.
_________
UTSA: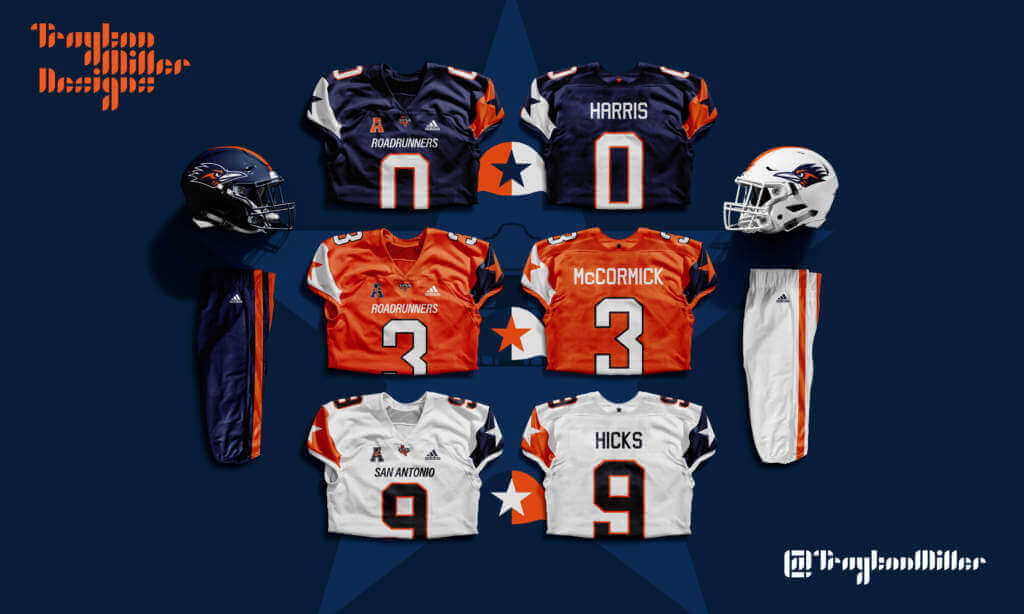 The San Antonio flag features a big star in the middle with a half-and-half background. That was the primary inspiration for these uniforms, built for college football's meep-ingest team.
_________
COASTAL CAROLINA: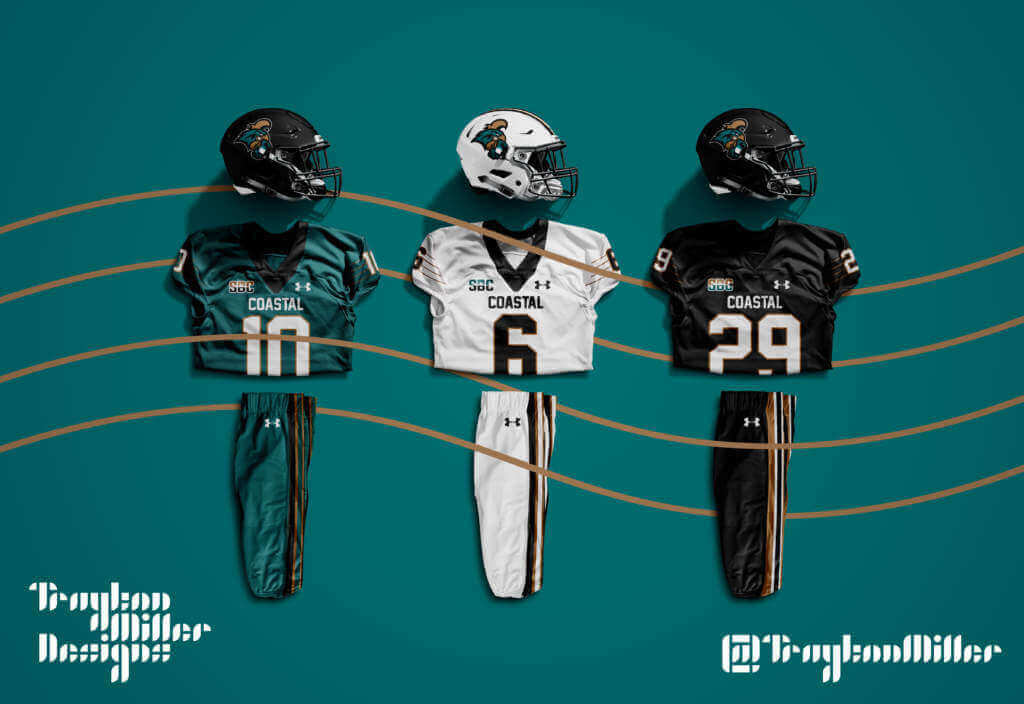 The Chants' uniforms have been pretty brutal since the program's inception. Let's change that. A simple wave-based design helps put the "Coastal" back in "Coastal Carolina," while the regal bronze accents are fitting for a school named for a Canterbury Tales character.

__________

I love the blog, and I appreciate all that y'all do. Thanks!

Trayton
• • • • •
OK readers (and concepters). If you have some tweaks or concepts, shoot 'em my way with a brief description of your creation and I'll run 'em here.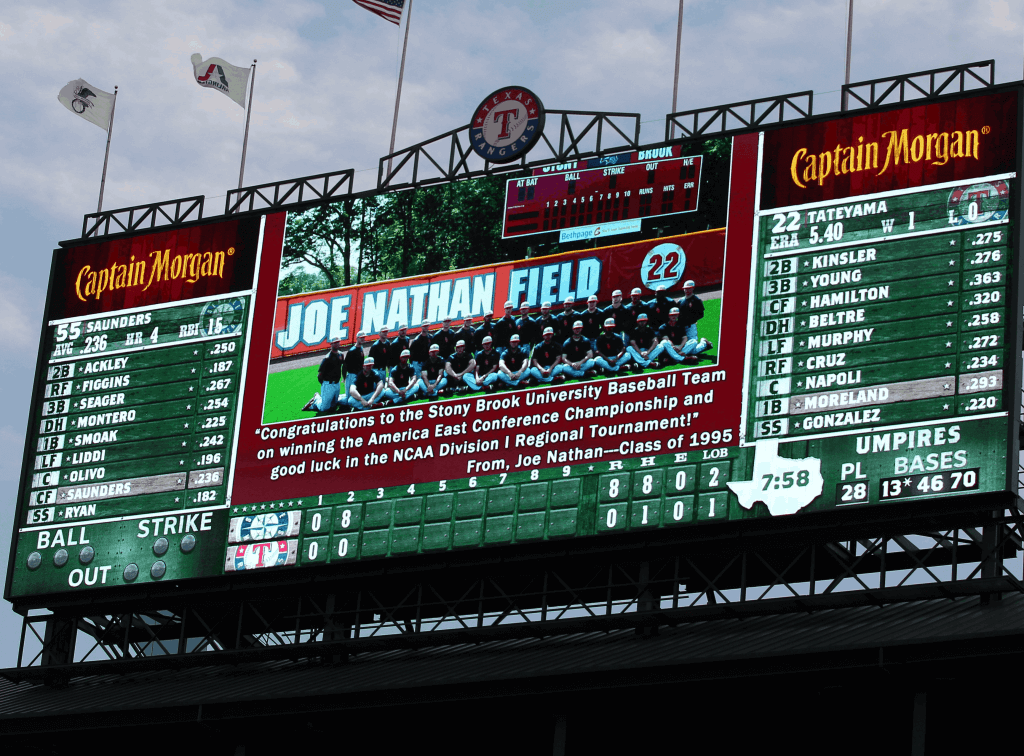 Guess The Game…
from the scoreboard
Today's scoreboard comes from ojai67.
The premise of the game (GTGFTS) is simple: I'll post a scoreboard and you guys simply identify the game depicted. In the past, I don't know if I've ever completely stumped you (some are easier than others).
Here's the Scoreboard. In the comments below, try to identify the game (date & location, as well as final score). If anything noteworthy occurred during the game, please add that in (and if you were AT the game, well bonus points for you!):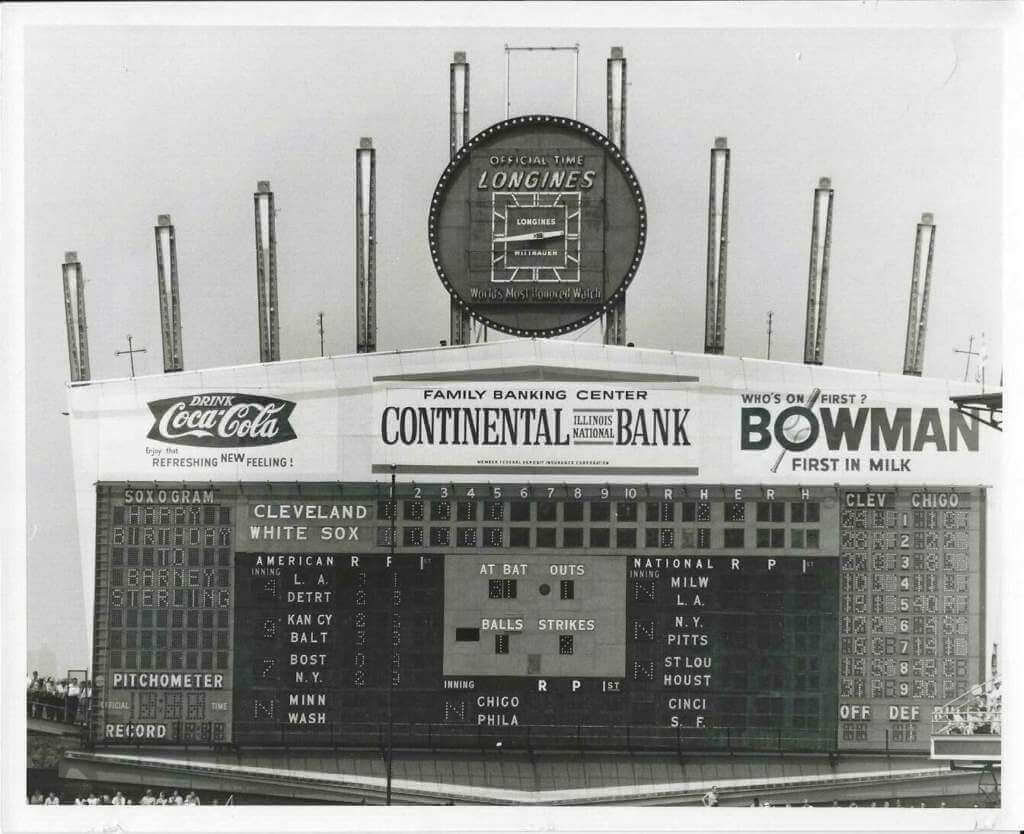 Please continue sending these in! You're welcome to send me any scoreboard photos (with answers please), and I'll keep running them.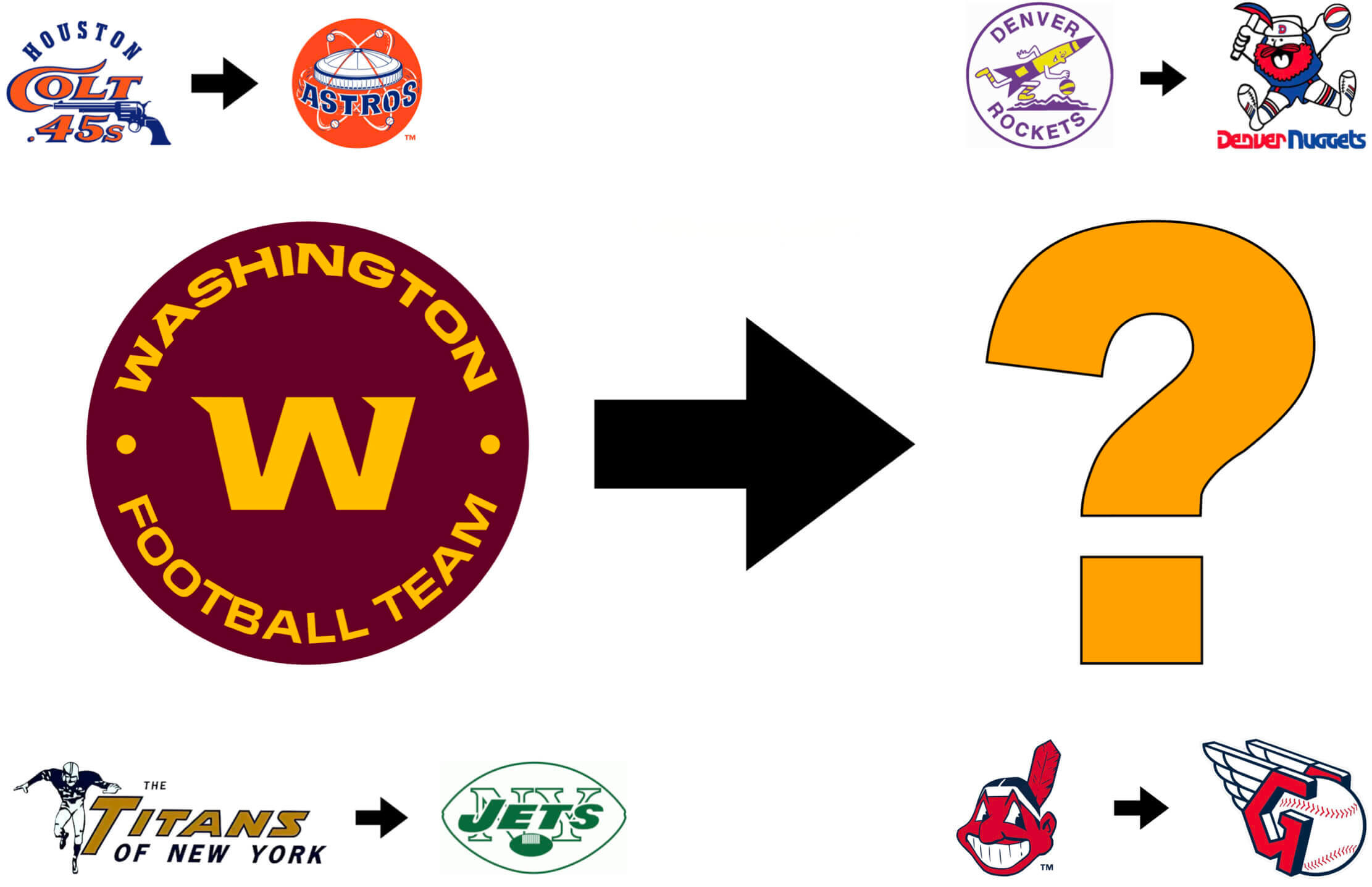 And now a few word from Paul: Hi there. Here are a few items for the past couple of days that you might have missed:
• With the Washington Football Team scheduled to announce its new name in a few weeks, I decided to grade the previous pro sports team renamings. It was a fun exercise, and you can check it out now on Bulletin. (As always, you can also subscribe to receive my Bulletin articles via email.)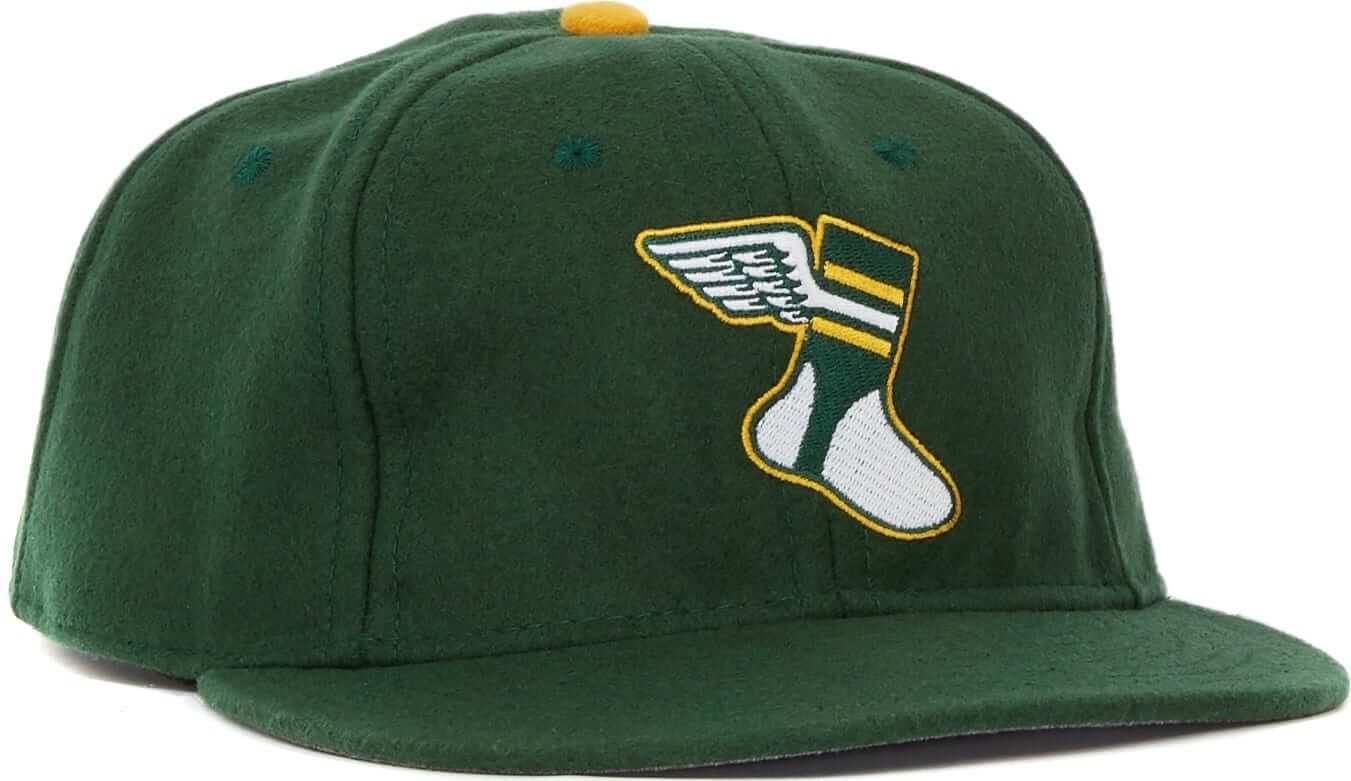 • We have a few Uni Watch Classic Caps, size 7-1/8ish, available for the low, low price of $19.99. Full details here. These caps are now sold out, sorry.
• I did a live video session on Thursday night, in which I talked about a few items from my vintage jersey collection and also responded to questions posted by some of the viewers. If you missed it, here it is:
That's it for me. Now back to Phil with the rest of today's content.


Uni Watch News Ticker
By Phil

Baseball News: New uniforms for The First Academy high school baseball team in Florida (from Kary Klismet). … Also from Kary, did you know the Detroit Tigers almost had a domed stadium? Here are the details. … Looks like the Yanks are outfitting new signees in deadstock Majestic jerseys (from Chuck Spadina Panda). … Speaking of deadstock jerseys, check out this IFA (international free agent) signing with the Dodgers, donning a jersey with a patch worn during the 2019 season (from SteveinLC). … LOVE LOVE LOVE the dugout jacket being sported by the late Sparky Anderson (from JC). … Great photo of the Cornell base ball team, circa 1898 (from Alex Cheremetoff). … Will there be a new Diamondbacks alternate cap? This is listed on the team shop site as a "red on-field alternate" (from A.E.T. Kron). … Let's hope this bird shit on a cap isn't a new thing (from Matthew Sprague). … Possible Cleveland Guardians uni? Brandon Rudolph says this image "shows a possible Guardians away uniform. Unlike the screenshots in July, the fastball logo is a patch for the away alternatives." … And that's confirmed (from Jase Greenberg).

NFL News: A local news station in Buffalo, N.Y., has a cool piece on previous proposals for professional football stadiums in the city dating back to 1958 (from Kary Klismet). … The Buffalo Bills Stefon Diggs was sporting (the very appropriate) "Ice Age" cleats last night (from Paul). … The Raiders kept their JM (John Madden) memorial sticker on their helmets vs. the Bengals yesterday (from Paul). … Check out this progressive timeline of the All-Time Playoff wins by franchise since the merger in 1970 (from Greg Harvey). … Aaron Wiens writes, "I thought this was funny. This is from the Apple App Store today. "Everyone's got a shot at the championship…" Except for 4 of the 6 teams they decided to use in the picture." … I was curling last night, so I missed the entire Bills/Pats game, so perhaps someone can explain this (from Rick Logan). … Also from that game, "Josh Allen doing the 'belt and suspenders' version of hand-warming tonight: a sewn-in jersey pocket *and* a strap-on pouch" (from Paul). … During yesterday's Raiders/Bengals game, Derek Carr's earholes were filled in (to block out crowd noise and/or for the cold). From Kurt Rozek.

College Football News: Even though the CFB season has "ended," they're still playing some of those post season games. QB McKenzie Milton wore a special, two-logo'ed helmet at the Hula Bowl (representing both FSU and CFU). From Gar Brackle. If you're curious about the Hula Bowl, there is more info here. … Here's an article detailing Georgia's football uniform history (from Kary Klismet). … Also from Kary, "Extreme cuteness warning! While he was in Indianapolis last week for the CFP National Championship Game, Georgia's live mascot, Uga X, had a bilateral summit with fellow bulldog mascot Butler Blue IV of hometown Butler University." … At the Georgia National Championship Celebration (more of a rally) at Sanford Stadium yesterday, the end zones were painted with red text on a black background as opposed to the traditional white text on natural grass end zones (from
Luke Trandel, longtime reader and first time submitter!).

Hockey News: ICYMI: The Minnesota Wild "celebrated diversity, inclusion with custom warmup jerseys ahead of Black History Month." … This story about the Eveleth Hippodrome, a legendary hockey venue in Minnesota's Iron Range that's celebrating its 100th anniversary this year, features some great vintage photos of the arena and the gorgeous uniform worn by the local high school team while winning four straight state titles from 1948-51 (from Kary Klismet). … The Tri-City Americans wore a memorial helmet decal on Friday night to honor their former player Matt Swaby. The 34-year-old died in late November following a farming accident in Saskatchewan (from Wade Heidt). … mynameisryan asks how long the Capitals have had raised helmet ads. Paul's reply? "A while. (Also: Too long.)" … Meet Rangers Coach Mke Kelly (from Allie Allie Oxenfree).

NBA/College/Hoops News: Architectural Digest has identified what it considers the world's 18 best basketball court designs (from Kary Klismet). … Kary also asks, "Curious to know what the best high school gyms in Illinois are? Here's one local newspaper's list of the top eight." … The Amarillo (Tex.) High School wore throwback uniforms last weekend to honor the school's 1986 state championship team (Kary again). … Here's a feature on Baylor University's new basketball arena scheduled to open in 2023 (from Kary). More images here. … The Arizona Sun Devils debuted their 1961-62 Reverse Retro unis last night (from Paul). … NBA teams have been wearing MLK-themed T-shirts for pregame warm-ups over the past few days, and will continue doing so thru Monday's holiday (from Paul). … So much to love in this tweet showing the 1972 IU hoops team, and their gorgeous candy-striped pants (via Paul). … Clemson hoops wore their 1996-97 throwbacks for the first time this season last night vs Boston College (from Clemson Uni Tracker).

Soccer News: Liga MX side Tigres UANL have unveiled renderings of a proposed 85,000-seat stadium in Monterrey, Mexico (from Kary Klismet). … The next two are also from Kary: New logo for Willem II Tilburg of the Dutch Eredivisie. … New uniforms for FC Tokyo of Japan's J1 League.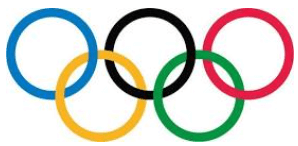 Olympics News: The Dutch speed skating federation said its Olympic short track skaters will have panther-themed hearts on uniform sleeves to honor 2018 Olympic medalist and world champion Lara van Ruijven, who died in 2020. … Several U.S. Senators have sent a letter urging the International Olympic Committee to provide proof that uniforms its officials will wear at this year's Beijing Games have not been made with forced labor (from Kary Klismet). … Also from Kary: The U.S. snowboarding team has unveiled its uniforms for the Beijing Games.

Grab Bag: Ohio has issued new license plates. Kyle Eilts says it "seems odd that the Guardians was not issued. Everyone knew the name was going to change at season's end. Surely that should have been enough lead time for the Ohio BMV to make the necessary changes. They dropped the ball on this one, unfortunately." … Imperial Valley College in California is holding a public contest to design a new mascot and logos as the school takes steps to drop "Arabs" as its team name (from Kary Klismet). … The sports teams for the new Beachside High School in St. Johns County, Fla., will be known as the Barracudas (Kary, again). … FFS: An Italian police union has objected to officers being given pink coronavirus masks, warning they do not go with their uniforms (because I'm sure that's the real reason). That being said, I do agree that all colors on a uniform should match. … Interesting Atlanta-theme to Chase Elliott's new helmet (via Paul).


Uni Tweet of the Day
This one actually comes from reader Sean Walsh — the entire thread is awesome!
I don't know who the Blue Chickens are playing but I suggest you call your bookie and get some money down on them right goddamn now. pic.twitter.com/RoogWR2LQw

— Super 70s Sports (@Super70sSports) January 4, 2022


And finally… that's it for me for today and this weekend. Everyone have a great Sunday (enjoy the NFL!) and a good MLK, Jr. Holiday on Monday. Big thanks, again, to Brinke for his Aussie Open preview! I'll catch you next weekend, but until then…
Peace,
PH